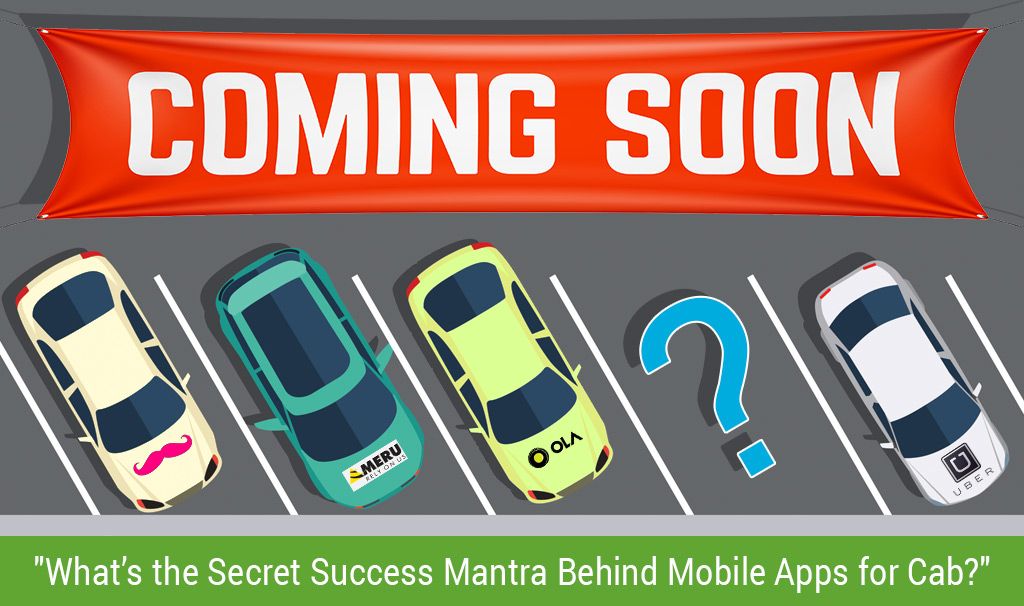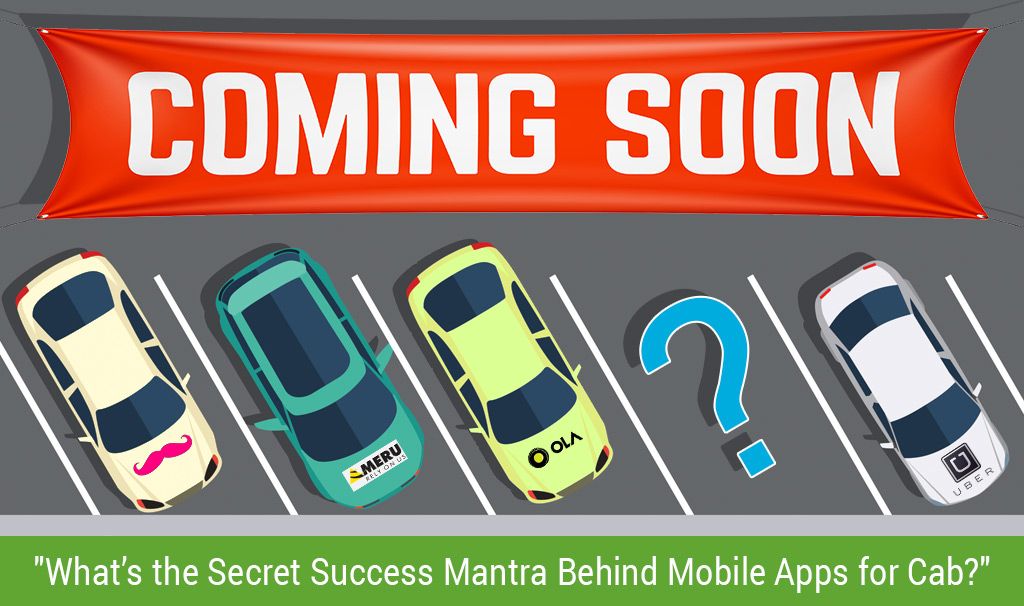 What's the Success Mantra Behind Mobile Apps for Cabs.?
What's made taxi services become an instant hit in today's world? Well, it's none other than mobile apps for cabs!
Getting late for movies, stuck in a jam, constant taxi refusals, need to be on time for the conference, all gets solved with a few tap on the cab app on our mobile.
The mobile app for cab has given a clear edge to businesses and has been helping the taxi services to give their best and uniqueness to excel over others. Uber, Lyft, Curb, Hailo, Gett, and our home-grown Ola, Meru are the fastest growing taxi hiring businesses. They are offering a similar kind of service. But how they manage to stand among many other similar applications?

No doubt they all have an impressive success story, but that's another part of the tale. What we are looking for is the universal recipe for prosperity. Yes, the universal success mantra behind mobile apps for cabs really exists. But to find the secret sauce you have to dig a little deeper with the right questions. Trust me, an answer to those questions will help you find the success mantra.
So just hit it.
Q1: What do you think people are missing?
It is great if you accidentally meet up with a genius idea in your mind just the way Uber App's Travis Kalanick and Garrett Camp struck with one, at the street of Paris on a cold night. However, an idea might not strike everyone, in such an instance try to think of the needs of the modern people.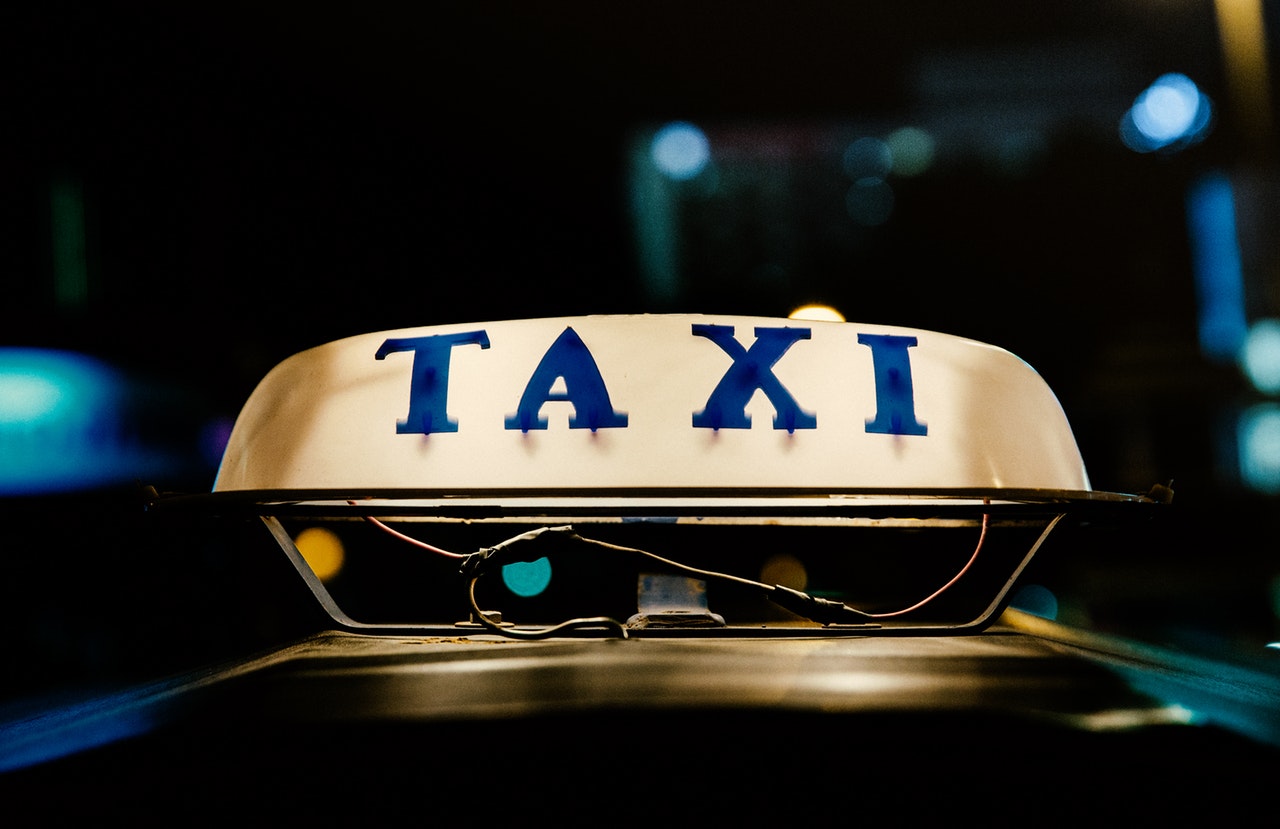 We know the people are spoiled with all sorts of technological innovations, but still, we can assure that human desires are endless. They will still have something missing, which popular mobile apps for cabs might not be providing.
Say someone might not be providing ride-sharing services. Then there are services that do not provide services over a 50 km radius of the city and some cannot afford comfortable riding abilities for sick or 'Specially-Abled' people. Think about it! You have so many options to work on!
Q2: How much do you know about the market?
Before you start looking for a taxi app development company, it is important to understand the domain and in the sector. For Hailo, it was easy to launch the service as they were familiar with the taxi services before they entered the market.
So if you come up with a brilliant idea (mobile apps for cabs), just hold on! Do not rush to implement the same. You need to look at the market, competitors, and consumers. This will help to choose the most successful development strategy.
Q3: How to make your taxi app stand out in the crowd?
In any case, your mobile apps for cabs need to be unique. You might have products similar to other others but it cannot be the same. Try to take up a survey and ask people what is the difference in service between Uber and Ola.
In India, Uber is a little more sophisticated. It is a hire taxi service for the elite and Ola is more for the common people. Ola is often running cheap rate offers and discounts on every ride, whereas Uber is quite composed of their exclusive offers. (Guess what to survive the competitive terrain of India, Uber too has started to come up with cheap rate offers.)
Here is a quick survey was done by Survey Monkey that says why Uber is more successful in the market of the US compared to Lyft.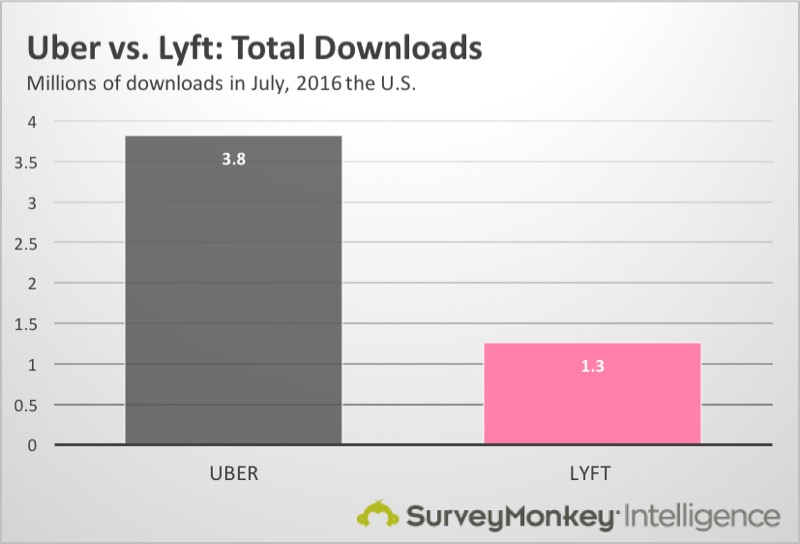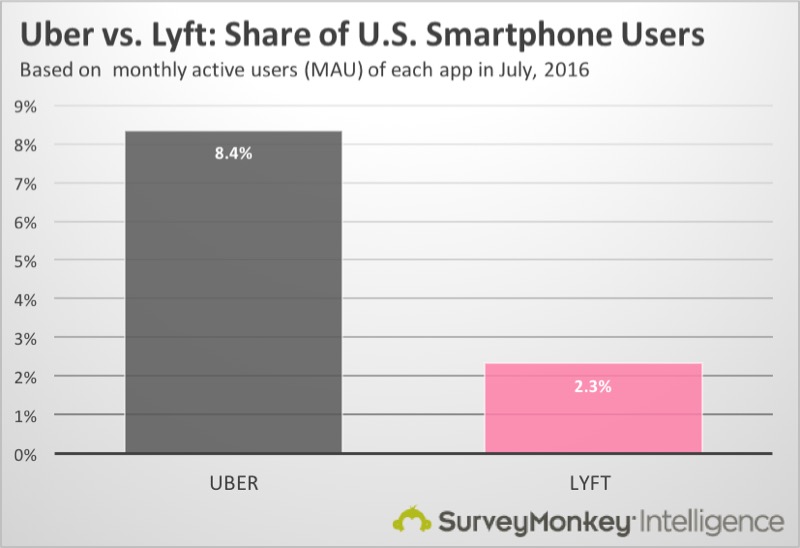 Q 4: How much concern you have for your customers?
Remember the fact that every business intends to make its customers happy. Happy customers are the overriding priority for you. So, constantly study the moods, preferences and needs of the customers. Set up your product for the users and make it really valuable and worthy for the users itself.
Q 5: How to be sure that you have the best taxi app development company?
It does not matter how good your idea is if you are not able to implement it, the way you have thought. It is not possible for you to launch a taxi app all alone. You have to hire or build a reliable and responsible taxi app development company. Remember, a reliable and responsible team is an undisputed part of success. You must check all the viable options that you must check before appointing a taxi app development team.
This is one of the secret success mantras that you have to stir well – as only the best team will help you to hit the road of success with no to fewer hassles. At AllRide Apps, we have set parameters that help startups to entrepreneurs to know if our taxi app development platform fits in their container.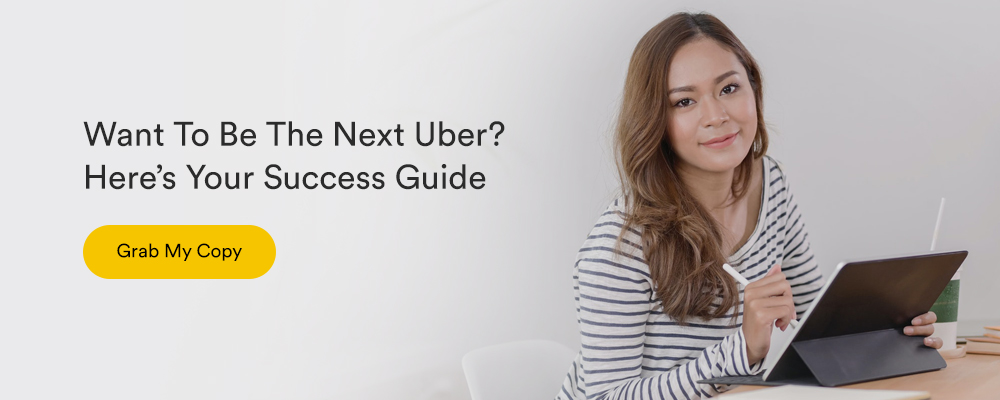 And to add the cherry on the cake, Innofied has its own unique taxi app development platform that juxtaposes with our amazing development skills to deliver apps like Uber.
Now let me get into the things that make sure whether you are choosing the right taxi app development company, which are the parameters we also integrate at Innofied.
We provide our people with a comprehensive list of client references to scrutinize us completely.
To us, taxi app development is more about delighting our customers, fans, followers. It is an art in itself.
AllRide's approach is definitively client-focused.
Our team members have clearly defined specialties. They work in total synergy to ensure both technical and aesthetic challenges remain surpassed.
We love to look beyond the build
Marketing your application, leveraging a long-standing experience, and strategic consultation to put you strides ahead of the competition.

What's Your Take?
Success barely demands on luck. But nothing is impossible. In most cases, success is all about hard work and productivity. Success is simple. Do the right things, in the right way and at the right time! If you have a smashing taxi app idea, like Uber or Ola, then trust no one other than AllRide Cabs. Ensure that you have the best team and best marketing strategy in hand to hit the road!
As you master these tips, launching a taxi app becomes smoother than you would have thought. Work on these tips to understand what sort of behavioral study, customer preferences, needs, and triggers will move your business.
Will you like to research a little more on app development? Subscribe to our blog.