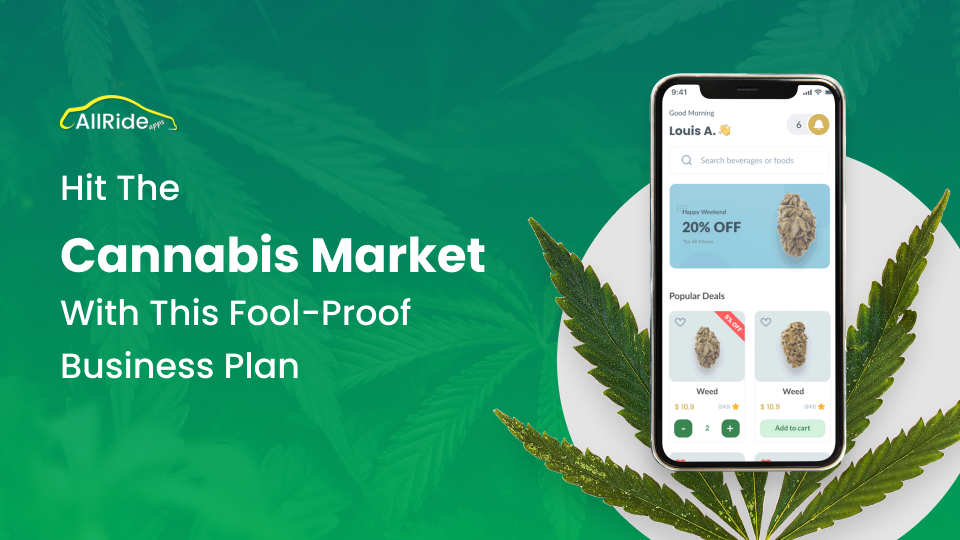 The Ultimate Business Plan For Cannabis Delivery Startup
42.7 billion U.S. dollars! Yes, that would be the estimated value of the Legal cannabis market in 2024. And if you are vetting for a  Business Plan For Cannabis Delivery Startup, then this is your time. 
According to GM Insights Report of  Medical Marijuana Market Projections 2027-
-The market size of Medical Marijuana has exceeded $22.4 billion in 2020.
-It is estimated to record over 19.3% CAGR between the timeframe 2021 to 2027. 

The user base is growing stronger because of increased medicinal applications, demand for cannabis legalization, and surging numbers of R&D and clinical trials.
Cannabis retailers are moving online with on-demand cannabis delivery services. Consumers of this decade are all about convenience and online delivery models for cannabis cater to their demands very well. Therefore, providing an efficient solution like home delivery of medical cannabis will put you in the right place in the marijuana market.  
In this blog, we have come up with a strategic business plan for your medical cannabis app development. Also, we will be providing an easy-to-use business template to guide you through the entire process. 
But before Moving forward, A 5 Point Checklist for You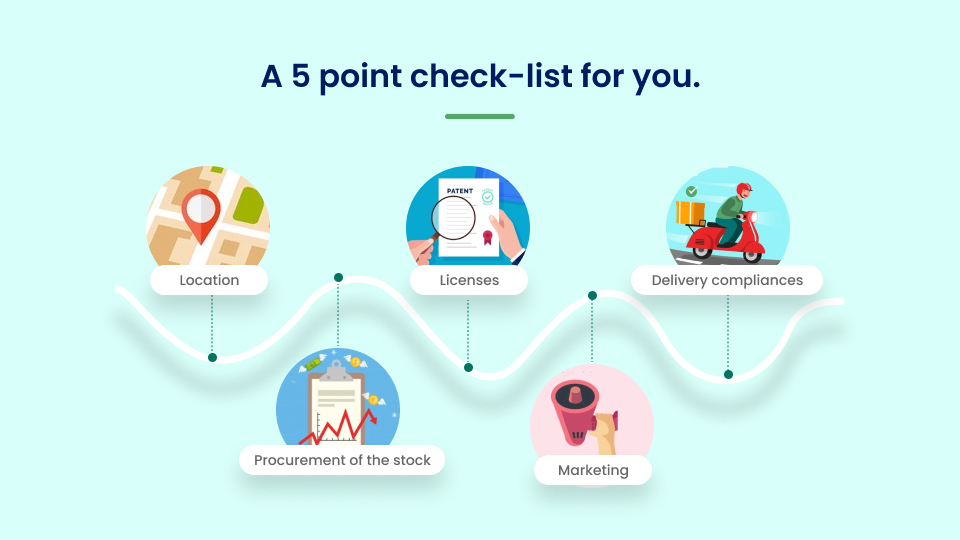 Location
Procurement of the stock
Marketing
Pick a  Location for Cannabis Delivery
Different states have their individual sets of regulations. So the location would also decide the licenses and compliances for your business. 
Ask for demographic questions such as-
What is the average lifetime of that region?

How many cannabis users are in the area?

Is it safe to run a business in that stretch?

Ask whether is it an open or a closed market?
Acquire Necessary Business Permits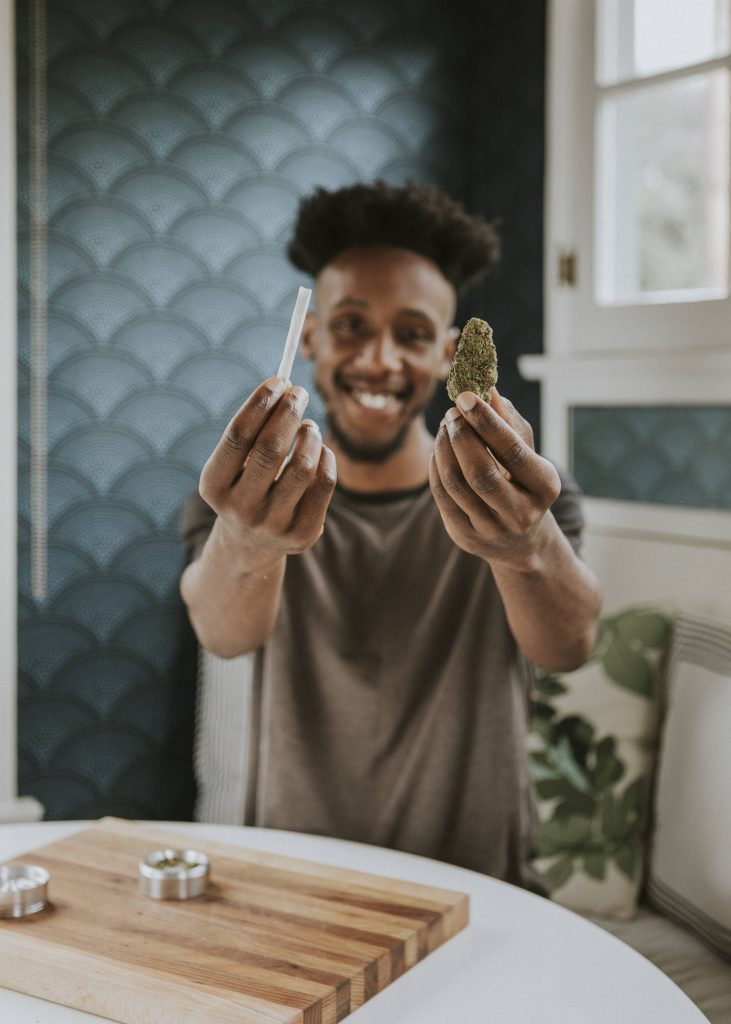 As the locations vary, business permits too. So check for state's law and their stance on medicinal cannabis. 
There are 2 cases of obtaining your Cannabis Delivery business license-
Your business is affiliated with a Storefront dispensary- You will only be needing a regular Retailer license for this one. 

Your business is not affiliated with a Storefront dispensary- You are required to get a Retailer Non-storefront License for this business. You are also required to obtain an offline store that should not be available to the public. 
And here comes medical cannabis app development into the picture. You need to have a complete application before you can start investing in the business. 
You can always check out The Bureau of Cannabis Control to get all the information. 
Meet All the Delivery Compliances
Cannabis has a profoundly regulated market worldwide. Therefore, the cannabis regulations are associated with strict rules. Make sure your drivers are aware of the rules in your city and state. 
The requirements of the law- 
A least 21 years of age.

They must have all the necessary documentation of Cannabis delivery,  driver's license, and employer ID badge.
The other essential delivery compliances include- 
Drivers must not be under the effect of cannabis in any form.

Active GPS tracking devices must be installed in the delivery vehicles. 

States do not allow carrying more than $3000 worth products in most cases. 

You need a robust dispatch system and a high-performing delivery management system for your business. 
Procurement of Your Product Stock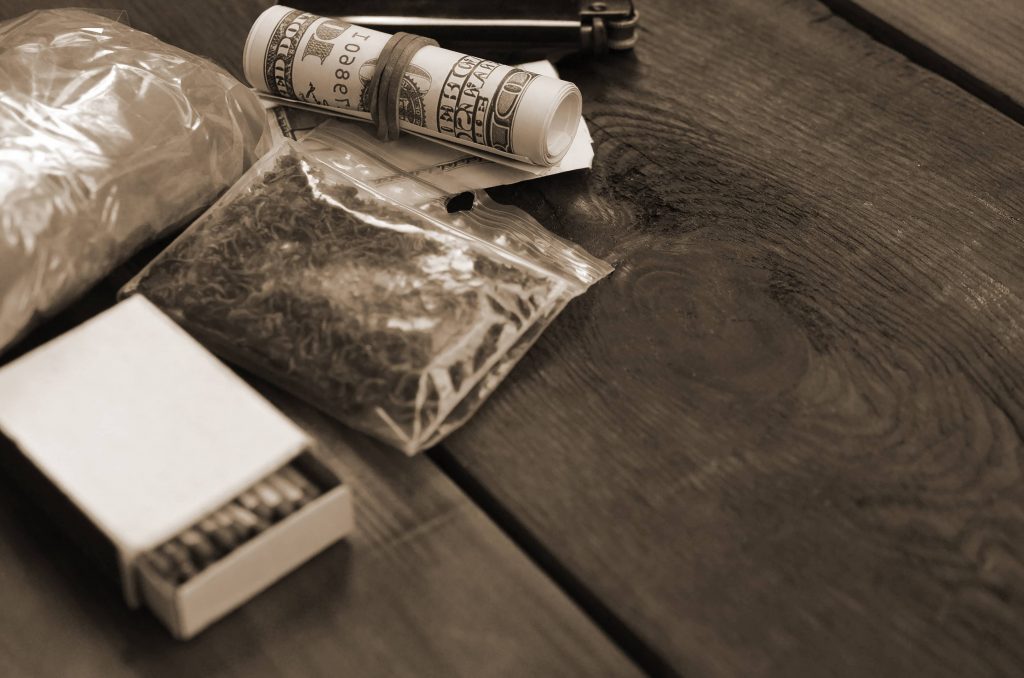 When you are planning to launch your cannabis delivery business, there are two ways of tying up with the traders. 
You can tie up with a dispensary and provide online deliveries.

Or, you can find a wholesaler who has the license to source the inventory for your marijuana stock.
Make sure to find dealers with the necessary licenses and permits. Or if it seems time-consuming you can also go for starting your own Cannabis farm. 
Marketing the Cannabis Delivery business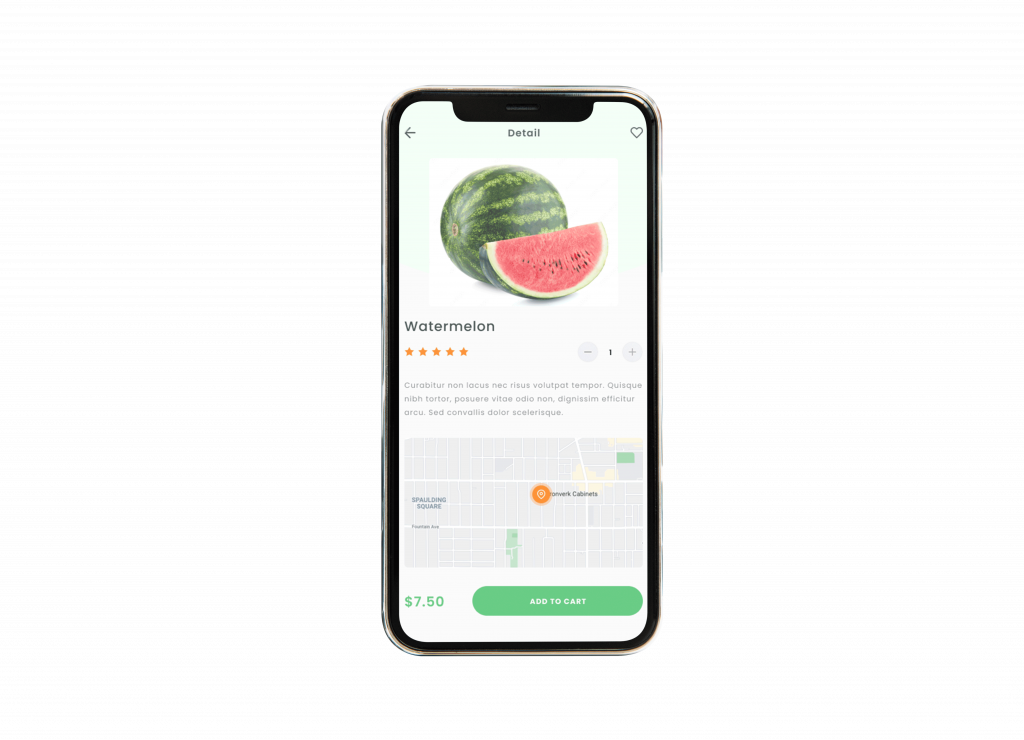 Marketing is another challenge in our checklist before moving onto the Business Plan For Cannabis Delivery Startup. 
Start with your business listing as soon as possible. 

Get the word out of the mouth on platforms like social media, online communities. Cannabis has a consumer base consisting of users from all age groups. 

As paid ads will be mostly prohibited due to federally governed rules, digital marketing will be a sure-shot way of bringing a good amount of traffic. 
LinkedIn allows you to promote cannabis delivery businesses but the cost is way too much for startups. 
Now that you know the points to get you started with medical cannabis app development, here comes the Cannabis Business Plan of the Millenium. 
The Business Plan For A Cannabis Delivery Startup You Need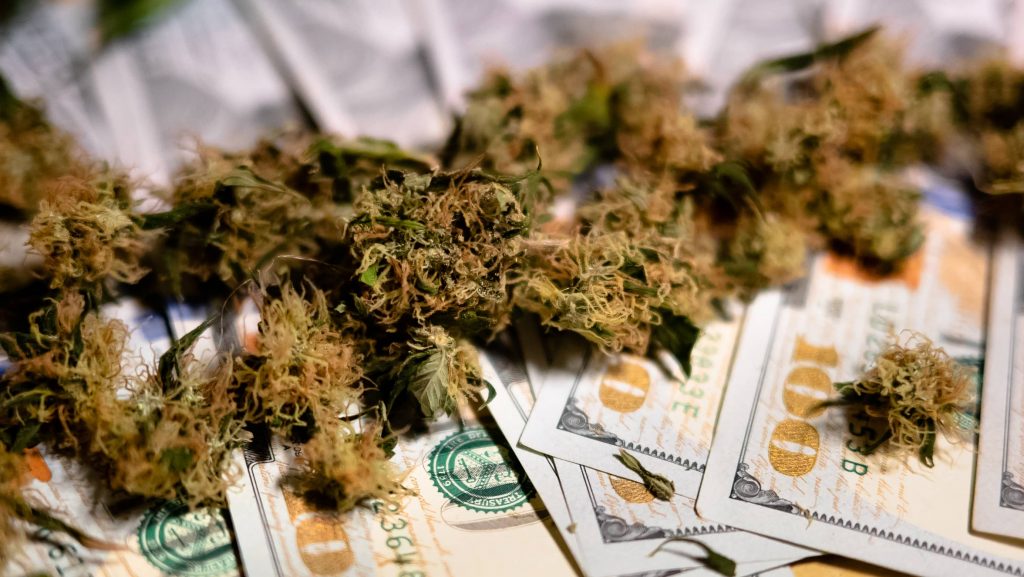 Choosing the ideal Business Model and Monetizing Strategy for your cannabis business must be sequential. To help you with the process we are presenting you with a step-by-step guide for developing the business plan. 
Get Started with the Market Research
Before starting up with the on-demand medical cannabis app development the first check-out point would be the target market. The users you are aiming at and if you are allowed to trade in that market or not. 
As the data says, legalized cannabis has a very promising future to offer. But the existing restrictions are on the road as well. Scale the troubles before getting into the market, make sure all the legal parameters have been taken care of well. Get all the legal documents and Government permits in place before starting with the Business Plan For A Cannabis Delivery Startup.
You should also be trying to figure out the market demand, the cost of app development which leads us to the next section. 
Choose a Revenue Model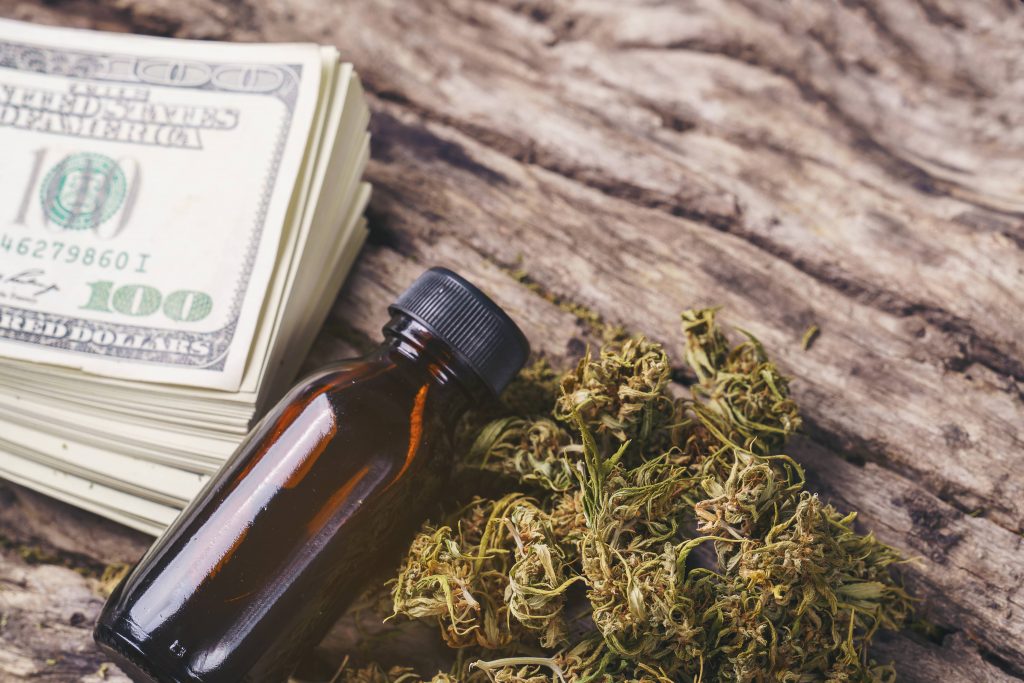 For business models, you can choose amongst the 3 available models- Delivery Specific, Aggregator Model, and Single Store Model. After that, you can come up with your own customized revenue model for Cannabis Delivery. 
Make sure to tick the boxes like- 
Include a Commission Fee Structure 
As a startup, you will be able to charge commission fees when you are tying up with cannabis dispensaries. It will depend on the basis of the number of successful orders by the app users. 
On the customer's side, they will be charged for the delivery on the basis of their location selected for the order. 
Running Advertisements for the Business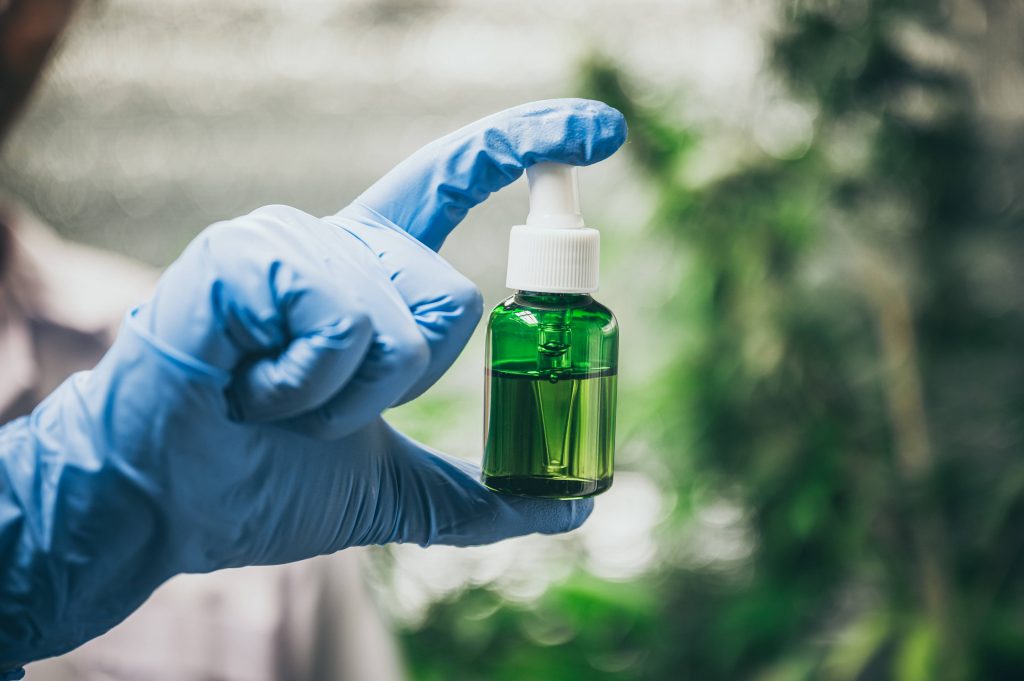 It is better to have a tried and tested strategy for boosting revenue generation directly. As a cannabis delivery app, you can charge the dispensary brands for advertising on their behalf. 
It will depend on the Content volume and Ad duration. 
Formulating Membership plans
For eCommerce platforms like Amazon or food delivery giants like Zomato, membership plans are very common. These plans are aiming at enhancing the user experience with premium offers and benefits. 
In addition to that, the members can get access to a lot of advantages like sales, zero delivery charges, and some extra incentives. 
Fundraising Decisions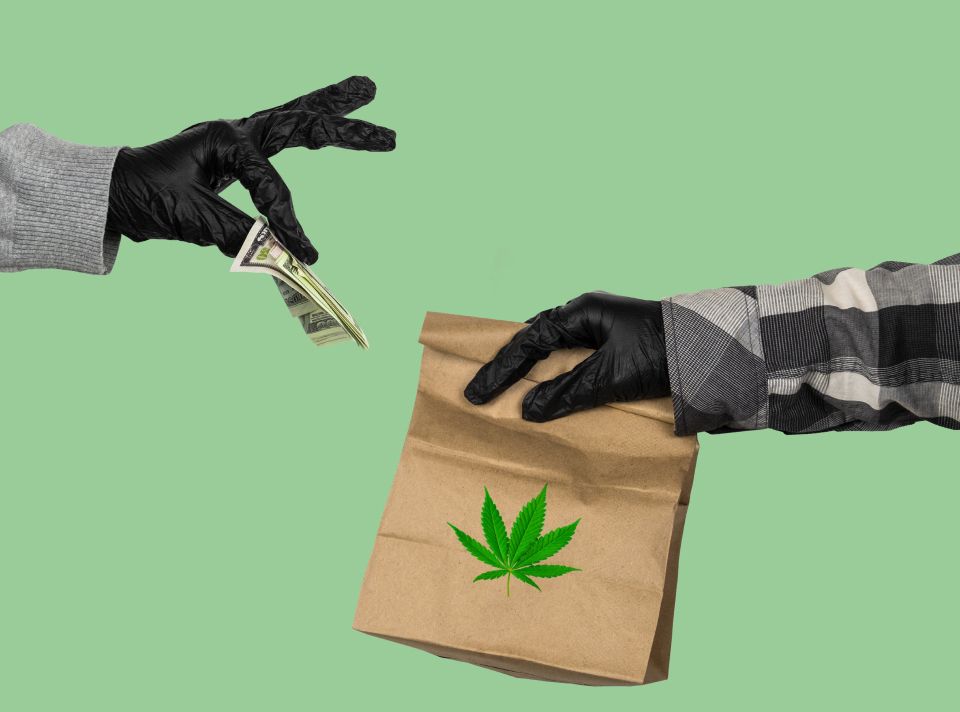 The cost of medical cannabis app development can be a little hard to manage on your own. Hence reaching out to the right investors can be an option. 
Complete the app prototype before pitching your startup. For funding your venture you can then reach out to Angel investors. There are some funding platforms available for legalized Marijuana.
Some startups companies that have raised more than $10 million are – 
Confident Cannabis

– A transparent wholesale platform for Cannabis retailers. They have raised $12M in 2019 by partnering with Poseidon, one of the renowned cannabis venture funds. 

Eaze

– A platform that connects consumers to retailers ensuring secure delivery. In 2020 they closed a total $35 million in funding which came as Series D funding. A bridge round of $15 million from previous investors Rose Capital and DCM and the called the $20 million came from Series D funding from an investment firm FoundersJT LLC.

Canndescent

– A startup that cultivates, packages, and sells cannabis flowers. As of 2029, they have closed $27.5 million in Series C Funding. The fund came from Green Acre Capital (cannabis-specific venture fund), Carnegie Arch Capital, Senterra, LLC., Altitude Investment Management, JW Asset Management, and a beer company hailing from Asia.

LeafLink

– A wholesale management platform for the legal marijuana industry.  $40 million has been raised recently with a Series C financing round. IT was led by Founders Fund from Thrive Capital, Nosara Capital, and Lerer Hippeau. 
Logistics Management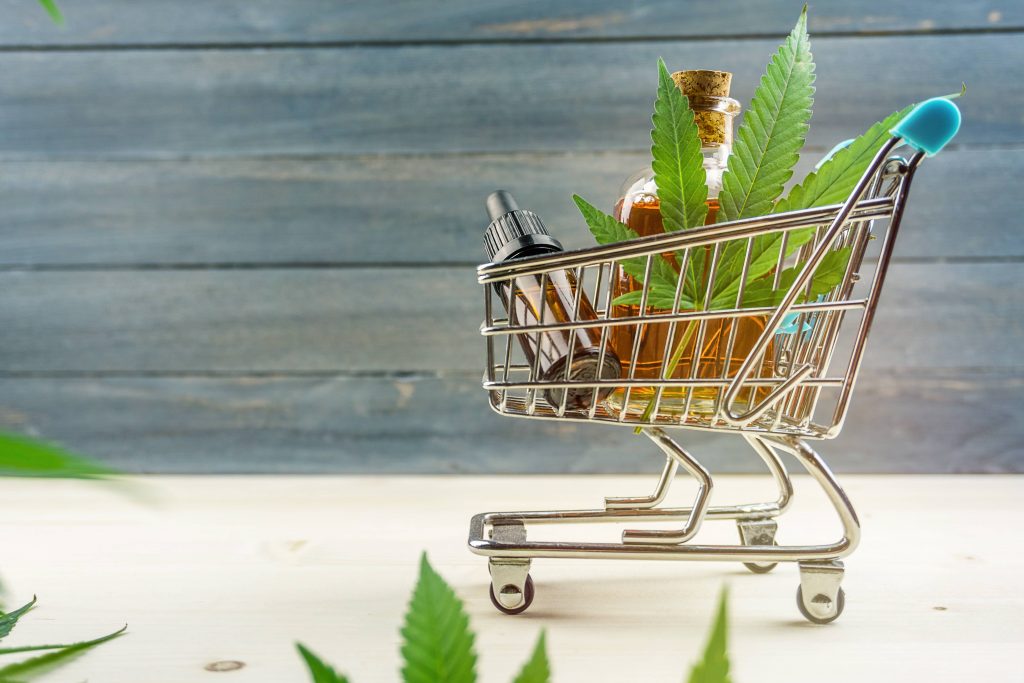 An important part of the Business Plan For a Cannabis Delivery Startup is the distribution and Cannabis supply chain. In the Multi-merchant or aggregator-based delivery business model for Cannabis, on which we are basing our discussion, revenue generation is ideal. 
Because it does not require inventory. As a startup, while partnering with dispensaries, manufacturers, and retailers you will be playing the role of delivery logistics and services. 
You can develop a network of dispensaries or retailers and manage orders and deliveries for them. 
As we have already mentioned, you can charge a commission fee on every successful order. 
Use of Technology – Ideal Features to be Included
The process of cannabis delivery software or app development is a lengthy one, make sure to:
A. Create a rough document for your idea backed with data 
B. Add all the  features you want your developers to work on
C. Validate your business model before wireframing and finalizing the prototype. 
D. Test the prototype and keep track of the feedback. 
E. Start building a brand presence on social media. Use a pre-launch teaser website.
For your startup to be successful you are going to offer a unique selling proposition to the consumers. The app features and robust UX will be going to do that for you. 
The Ideal Features of Cannabis Delivery App 
The User Panel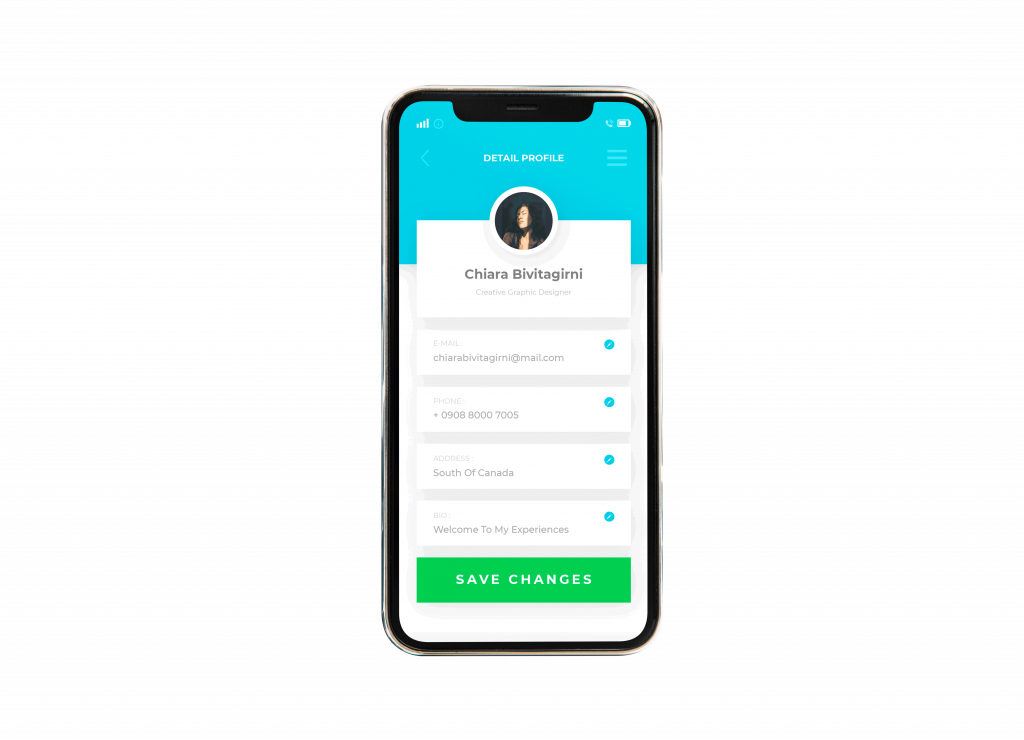 The Registration Portal – Signing up should be allowed with login credentials using social media, contacts, or email ID. Identity Verification should be done with uploading documents for medicinal cannabis use. 
Search Bar- From browsing different products to searching the list of cannabis providers this section is essential for serving convenience for the customers. The search should be made efficient with numerous filters. 
Shopping Cart- Secure checkout should be added with a shopping cart option to ensure a better customer experience. 
Canceling an order- Users should be able to use the facility of canceling and returning orders at their convenience. 
Payment Gateways- A standard payment gateway is required for order placements and secure transactions. App users should be able to make payments via debit and credit cards, net banking, cash on delivery, or online platforms.
GPS Tracking-  Instant tracking of orders should be available for the users. In-app calling features, Route Optimization can also be added to get in touch with the driver to ensure more efficient delivery. 
Reviews & Ratings- Feedback is an important part in the app development phase. Users will be using these features to rate the products, service quality and also share insights about their experience. It automatically builds up credibility for you. 
Cannabis Dispensary or Distributor Panel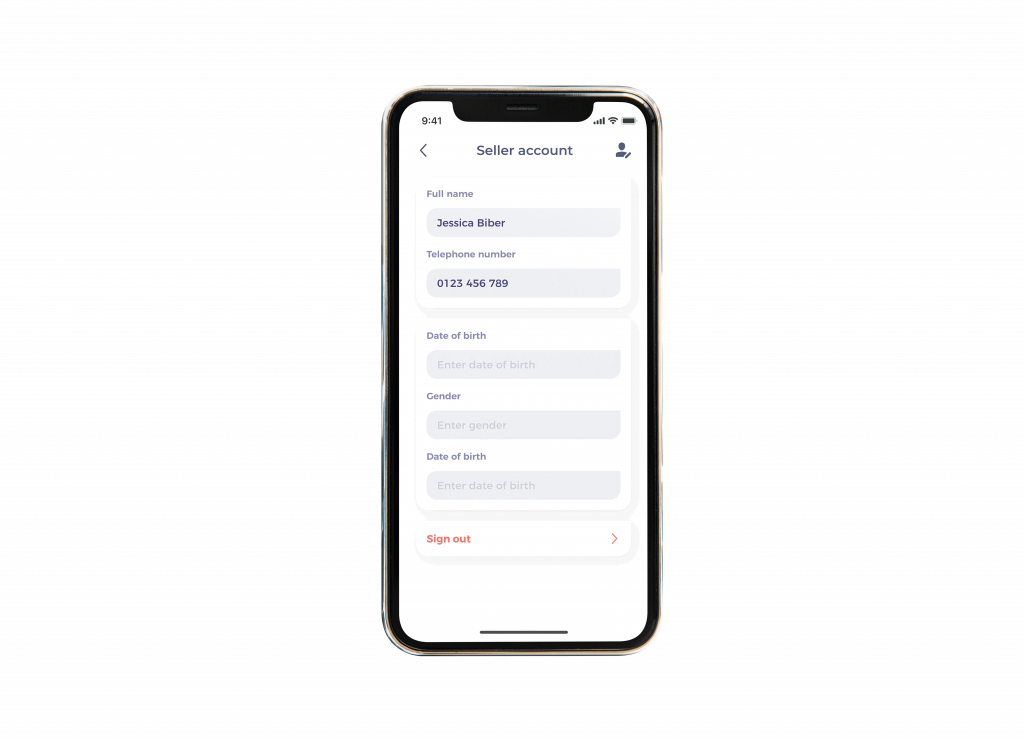 Registration- The dispensary requires to register on the platform and after they sign up they need to upload all the required information regarding the licenses, location, and contact details. 
Profile Verification- Here, the sellers will be able to upload individual details, legal permits, product descriptions, and more. Store owners will be able to upload their images, store history and this feature must be editable.
Product catalog- Here the seller will be uploading product categories, images, pricing, references, availability of such products
Admin Feature for Order Management- This attribute will allow you as the startup to track the order status (whether it is completed/ scheduled/canceled). Payments can also be monitored within the app.  
The Driver's Panel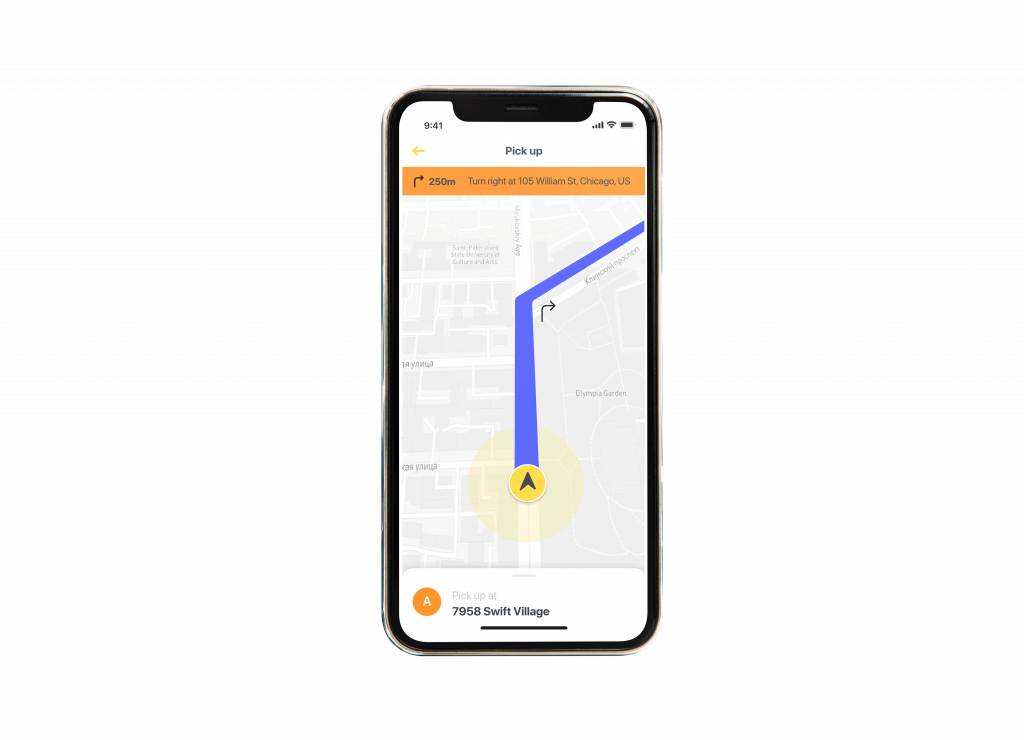 Driver Registration- This facility will allow the drivers to register and track their trips within the app.
Profile verification-  It enables them to upload bank details, personal information, driving licenses, permits, etc.  
Tasks Management Notification- Drivers can set up their tasks and schedule them accordingly. From keeping track of the buyer status to setting up order status and getting notifications for different activities this facility will have it all. 
Maps, Navigation, Route Optimization –  One of the vital app integration features is this one. From crafting the best route to locating the correct address and integrated maps will help the drivers to deliver with more efficiency. 
The Status of Availability- The availability status of the drivers must be known to the customers. Whether they are available, on leave, occupied or on the way- the appointed driver must update their status for customer satisfaction. 
The  Admin Panel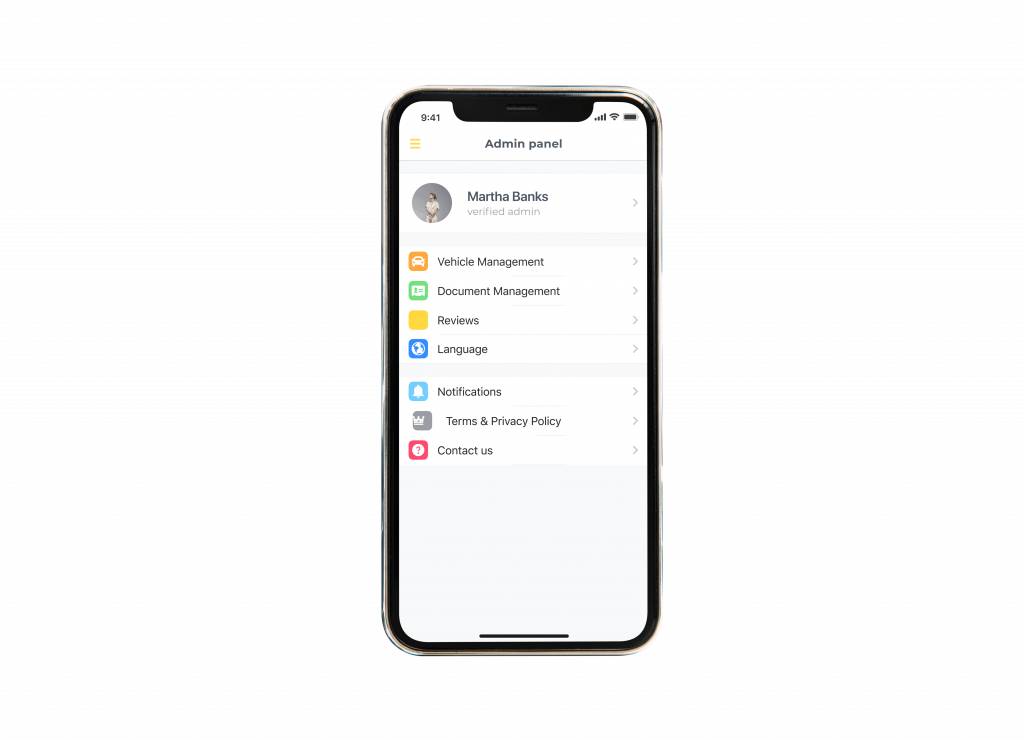 The Dashboard- As the business owner you will be able to monitor everything in this facility. From transporting drivers to analyzing the orders and the ongoing transactions and so on. 
User Management- The user management feature covers order history, notification management, queries, recent requests, etc. 
Order Management- Keep track of the placed orders, delayed deliveries or the dispatched status. It is up to the drivers to keep updating the order status. But when it comes to payments you can monitor them here too. 
Product management- As the administrator, you can keep up with product status by sellers or dispensaries in the app. It also enables you to change or delete the added details, product images, categories, etc. 
Revenue Management- Admin is able to monitor the status of the business revenue and analyze the insights to make better decisions. For an on-demand Cannabis delivery application, these are the fundamental features that should be taken care of. Customize them as per your need. 
With that being said, let's head on to the next phase of our business model – Application Management, which comes after the app launch. 
App Management- App Offers and Updates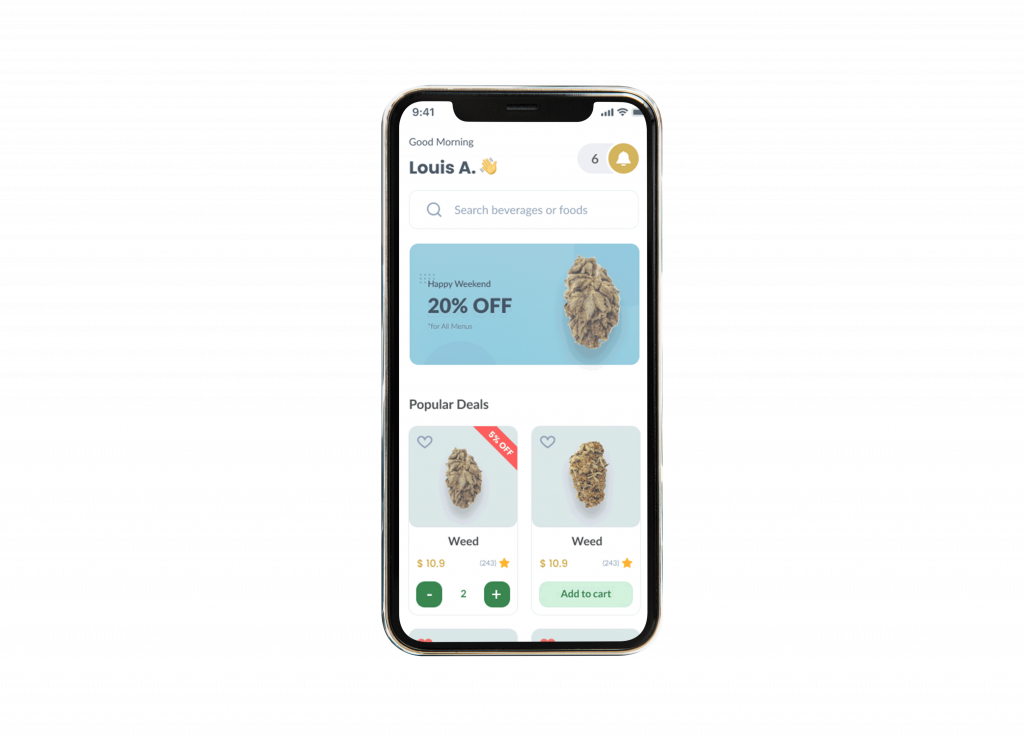 After the app launch, the next big things that should be on your to-do list should be – App management and app updates. This phase of the Business Plan For A Cannabis Delivery Startup would be critical for acquiring users. 
What updates will ensure not only user retention but also attract new users? 
Effortless GPS Tracking

Robust UI

Hassle-free delivery

Smooth order placements

Instant notifications

Fast transactions

Refund options
Acquire new-age tools to lead the evolution of your on-demand cannabis delivery service because the time is now. 
Marketing Your Cannabis Delivery Startup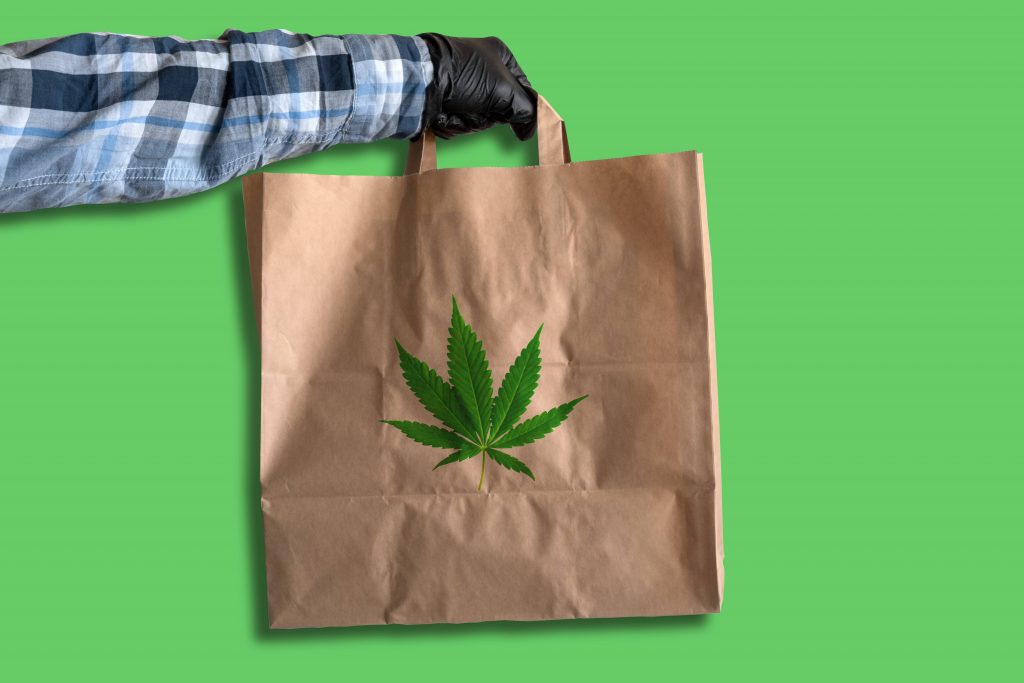 The final part of the Business Plan For A Cannabis Delivery Startup is marketing the app. It is challenging to pass the barrier of paid ad regulations. 
There are specific strategies that you will be able to use, and most of them are organic. 
Organic Social Media Growth
With the regulated ads restriction, the best tool we have got is to make a brand presence on Instagram, LinkedIn, Twitter, and Facebook. Using the right hashtags, attractive visuals, educational and informative content, and advertising on platforms like LinkedIn, you can build an audience base of your own. Use chatbots, live streaming, Q & A sessions, giveaways, events, and so on. 
Conventional PR and Media Relations
For Cannabis-related businesses, PR and media relations can be a critical strategy to explore. 
Pitching articles to Cannabis journals, social media pages, magazines, and news reporters could be your key to growth. Entities like Forbes run their own Cannabis industry section that accepts articles from business owners worldwide; give it a try.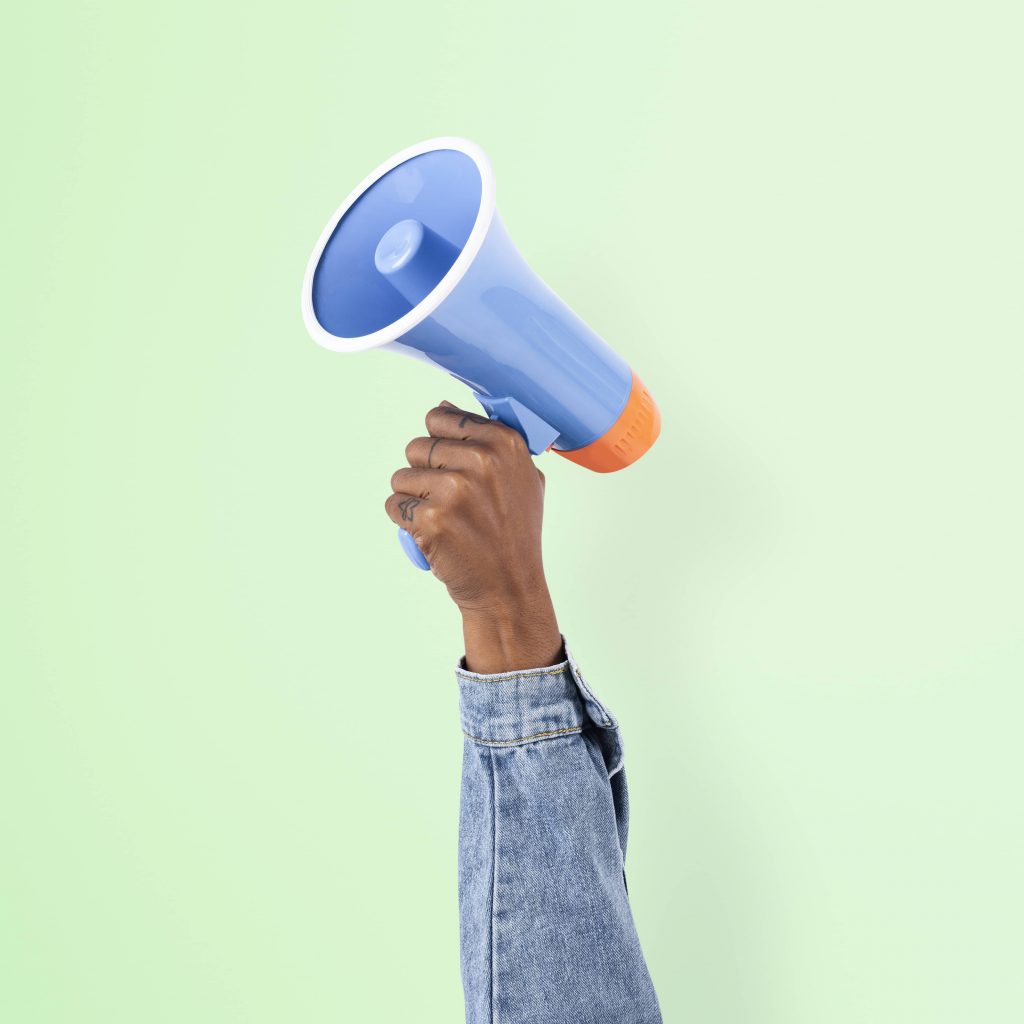 Starting with podcasts like  The Untold Truth by Jillian Hemmings, the CEO, and founder of Leaf Tyme, could be another option to venture. You can also find potential customers by attending local gatherings of Cannabis communities, as said by her. 
You can also start investing in local billboards, sponsorships, attend Cannabis trade shows and events, and so on. 
SEO 
SEO would be a sure-shot way to get the traffic you need to build the first level of traction for your Cannabis Delivery business. 
If you can take an example of Ergo, they are brilliantly leveraging the power of SEO practices. 
Build a highly optimized and robust website and add SEO content. 

You can start putting up more educational and informative marketing content to attract the right audience. This is because misinformation and stigma around Cannabis are some of the major setbacks of this industry. This would definitely make your brand more credible to the audience. 
Over to You!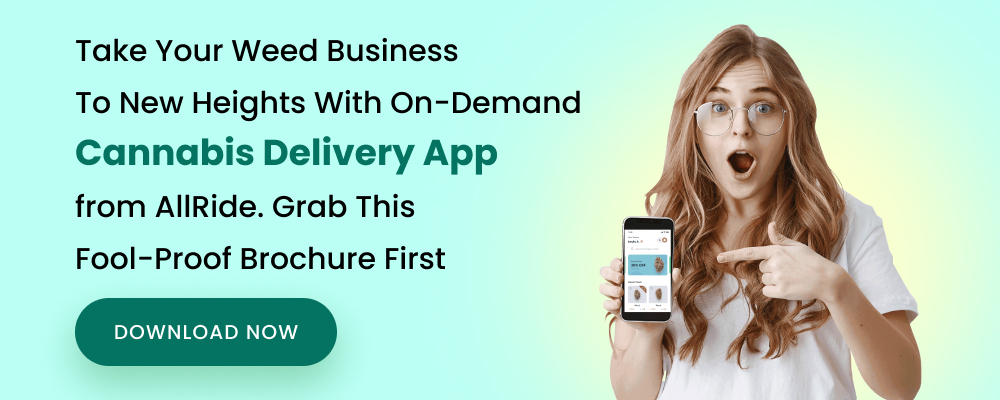 We hope our Business Plan For Cannabis Delivery Startup will be able to help you in the process. 
As the wind blows in the right direction, the future of the Cannabis Market will bring more fantastic opportunities in business. With the boost in eCommerce, current reforms are indicating that your entrepreneurial aspirations should not wait anymore. 
To summarize, running a Cannabis Delivery startup would require: 
1. Awareness of target market, consumer demand
2. Acquired Licenses and met the legal parameters
3. Building a team of the right developers
4. Ideal technological solution
5. Ready-to-go marketing strategy
With the first-placed development, a lot is going on in the on-demand cannabis delivery business. Keeping up with the technological changes is complex. Our Cannabis Delivery Business Template might help you figure things out faster.
Tap on the banner below to get the complete blueprint of the AllRide Cannabis Delivery software Development process. Find the link below.