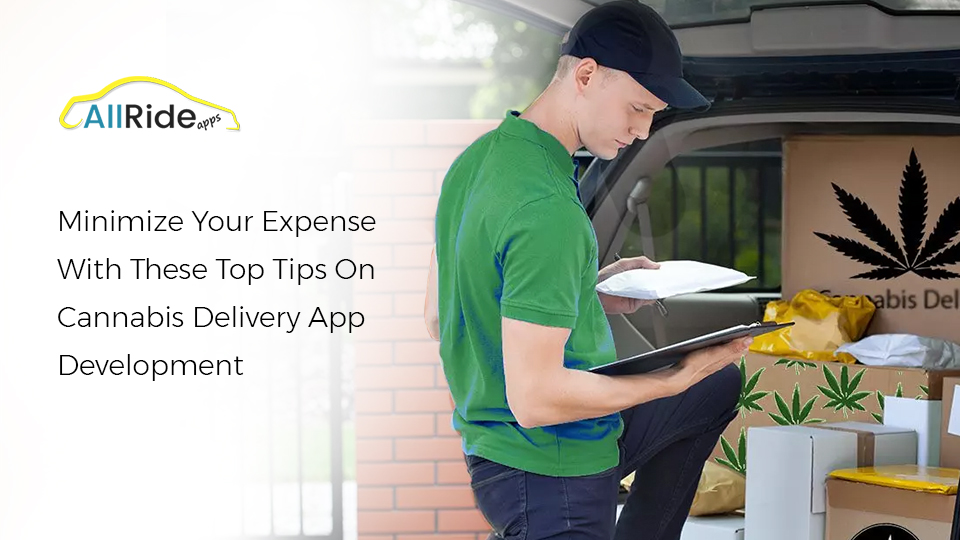 How To Start Cannabis Delivery Business With Least Investment?
The starting setup cost for a regulated Marijuana Dispensary is approximately USD 775,000 excluding the running capital. This can be a great investment and might not be affordable for many. But starting a Cannabis Delivery Business with a lesser startup cost is also possible. This article will let you know-how.
The cannabis business has a very promising return with a significantly less amount of risk as compared to other businesses. Due to this reason, most of the investors are easily convinced or never give a second thought to investing in this business.

The other reasons which can allure you can be the following statistics extracted from certified sources – 
The global market value of the legal marijuana trade is expected to be USD 147 billion by 2025.

The industry is having an average CAGR of approximately 20%.

The average annual revenue earned by a marijuana business is USD 3 million.
The mentioned figures indicate a prosperous future, promising growth rate, and projection of business volume. All the statistics are pointing towards a bright business future, but, it is the investment that can hold you back. An app can help you in starting a cannabis delivery business with significantly less investment. Let us take a look at the reasons behind the heftiness of investment in a cannabis business.
Investment in Cannabis Delivery Business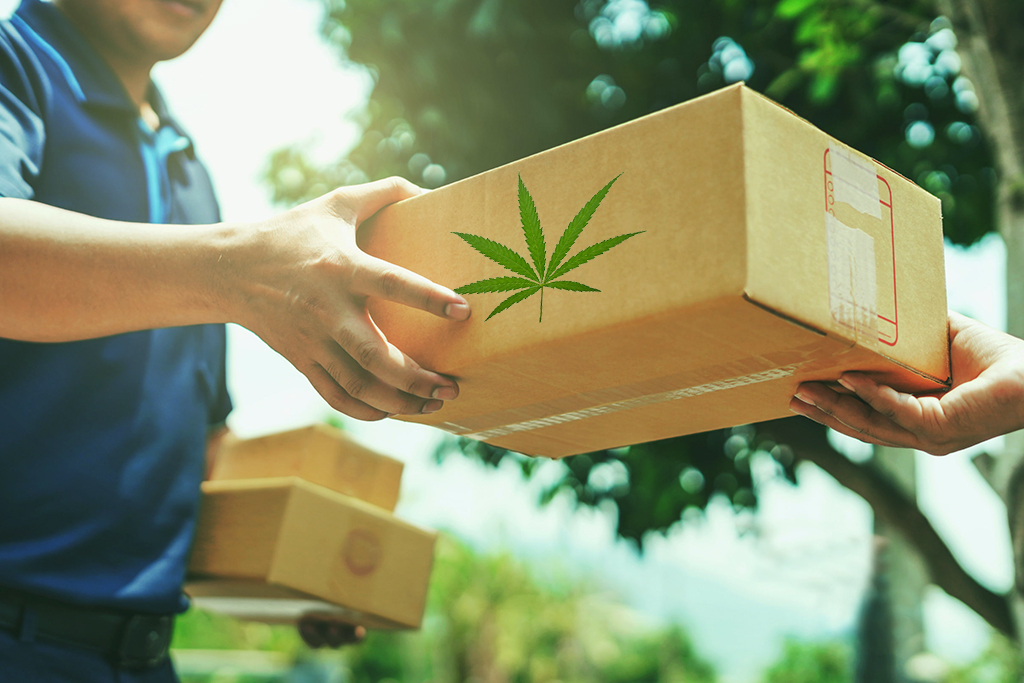 The conventional model of the cannabis delivery business involves a great amount of financial and capital investment. Following are the grounds that leverages the startup cost –
Application and Licensing
The application and licensing fees vary region-wise based on local regulatory policies. The range of this expense is from USD 1000 to USD 10000. But if taken on average, it is going to cost you around USD 5000.
Real Estate
Selecting a space for a marijuana business is not an easy task. There are regulations about the proximity of such units to schools, colleges or certain business places. Hence, the suitable places can cost you high with an upfront payment of minimum USD 50000.
Business Equipment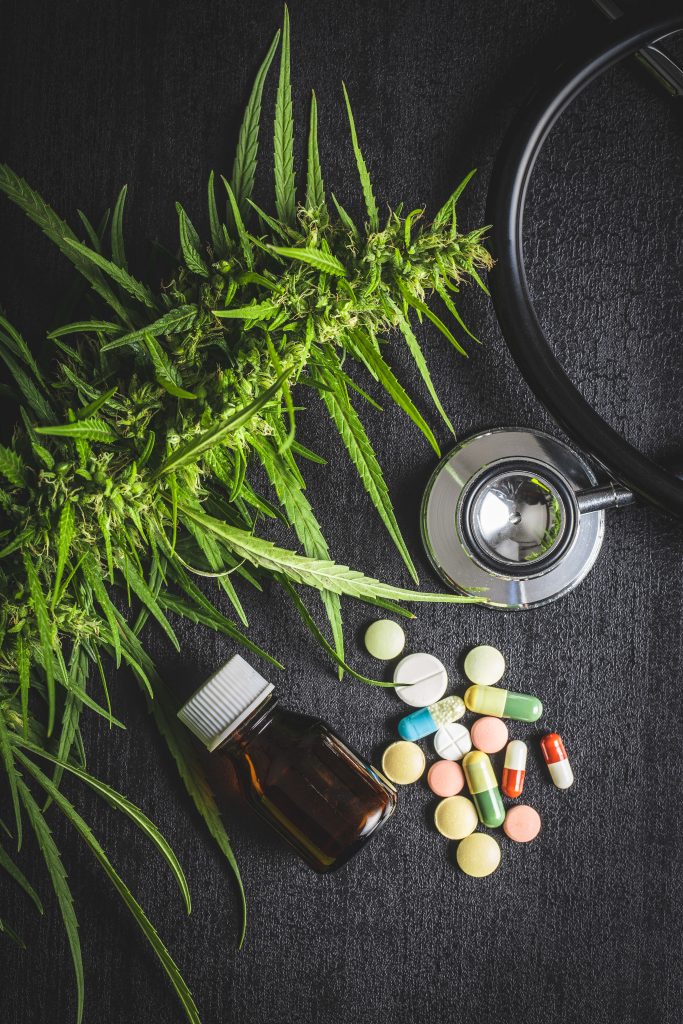 As you are going to trade a highly sensitive drug, you must have the necessary equipment with you to preserve them. Accessories like marijuana grow tents, grow lights, climate control, monitoring devices and extractor are the basic necessities. On average, this setup is going to cost you around USD 30000.
Raw Material or Product Investment
Raw materials involve the basic plantation setups, machinery required for extraction and testing, and laboratory setup. Everything needs to be in stainless steel or any corrosion-resistant metal and glass. The average cost of these materials is about USD 1500 per pound of production.
Capital Requirements
This segment covers the major expense as it includes investment for staffing, marketing or advertising, security and price of all tangible accessories. Generally, this comprises liquid money as well as investment in the form of transfers. An average estimate of capital requirements can go up to USD 150000.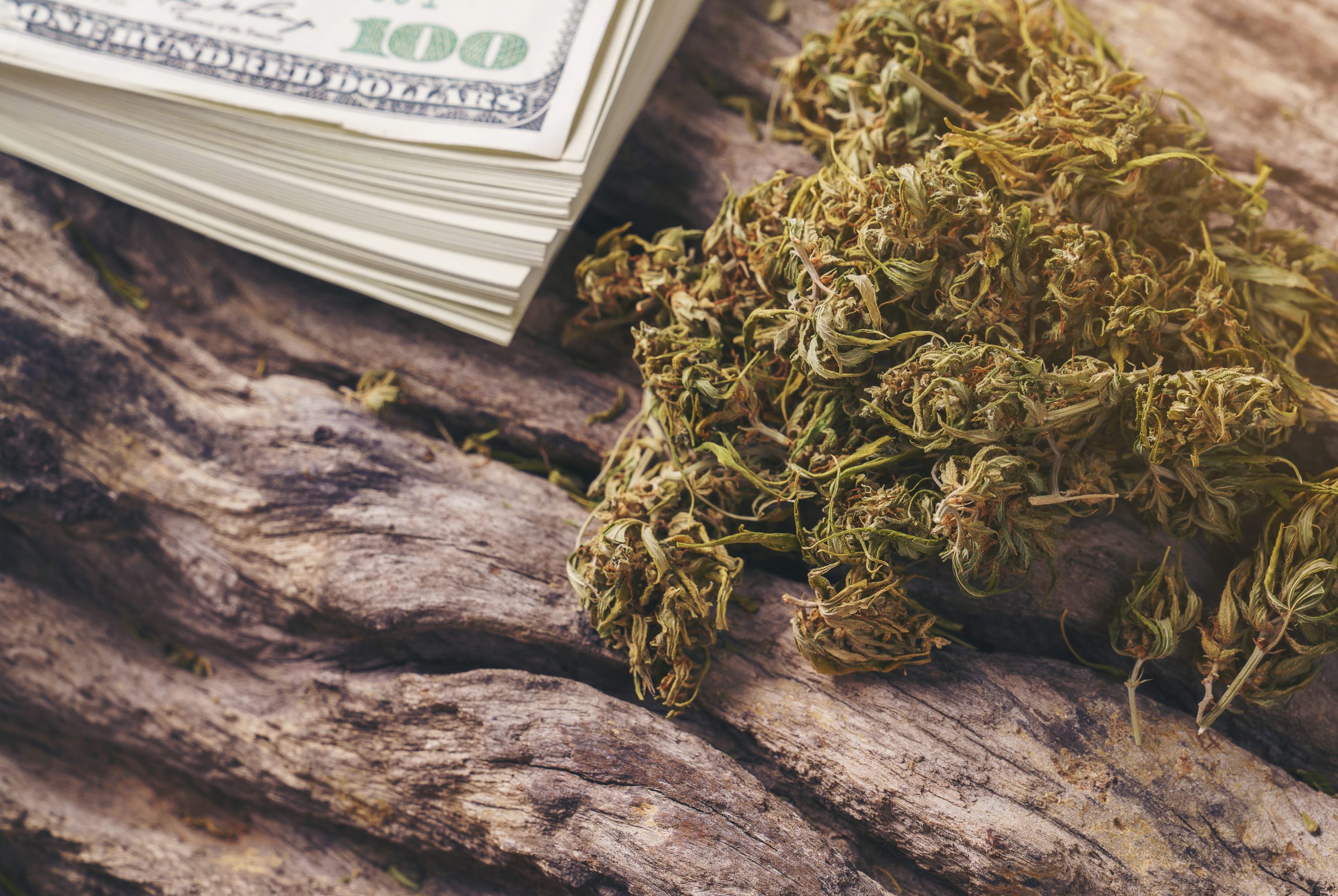 The above-mentioned category-wise investment figures sum up to USD 235000, excluding the raw material or product investment. All costs are average figures and hence, if escalated, it can reach up to a minimum of USD 400000. This amount may not be affordable for all investors and start a marijuana delivery business.
How an App can Reduce Investment in Cannabis Delivery Business?
Now as you are aware of the cost of establishing a physical marijuana business, you must know that its digital counterpart can be cheap for your pockets. A mobile or web application can effectively help you be part of the billion-dollar industry with the least investment. Following are the ways how – 
Go for an Associate Business Model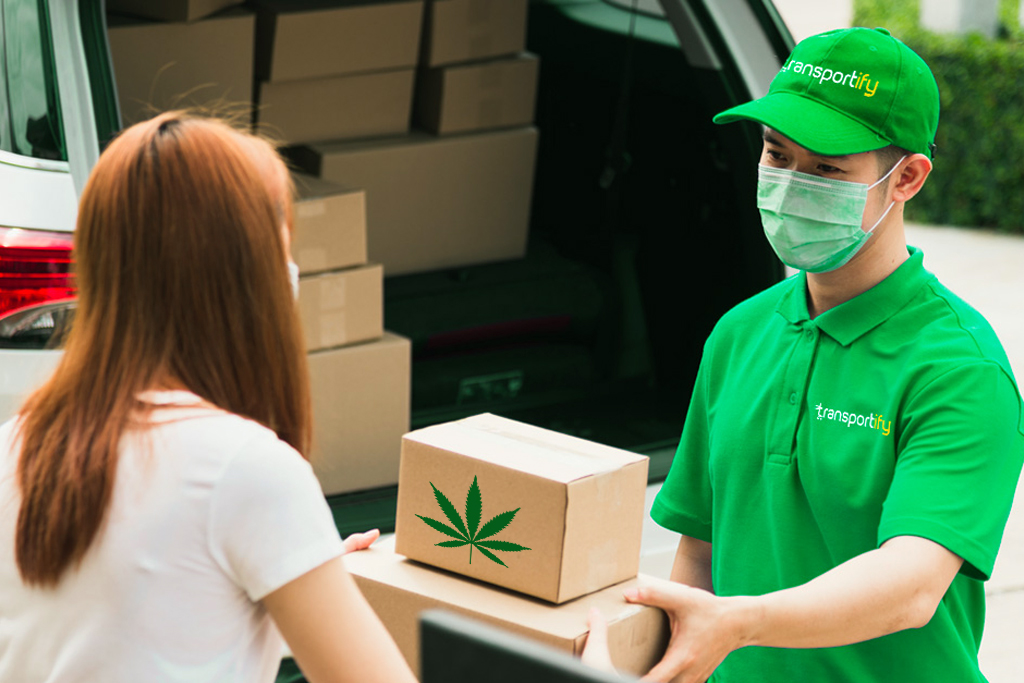 By adopting a digital model, you can get associated with existing physical marijuana businesses as associates. You can take responsibility for providing them with a digital interface in form of an app to promote their business and get more customers. Your app can also provide them with real-time, AI-enabled logistic support systems to provide marijuana deliveries to customers.
Less Requirement of Legal Formalities
Now as you are opting for an associate business model, the legal formalities will cost you much lesser than the parent business. A normal business registration fee along with the agreement costs with the parent business is all you need to have as a mandate. In many regions, this cost is not even half of that required for a physical business setup investment.
No Significant Real Estate Expense
In the associate model, you will be responsible for taking orders and delivering the same to the respective customer from the dealer. Hence, there is no expense involved in warehouse or production facilities. At the most, you can hold an operating office space which can be anywhere in the locality without any prominent need of any posh area.
Least Staffing Expense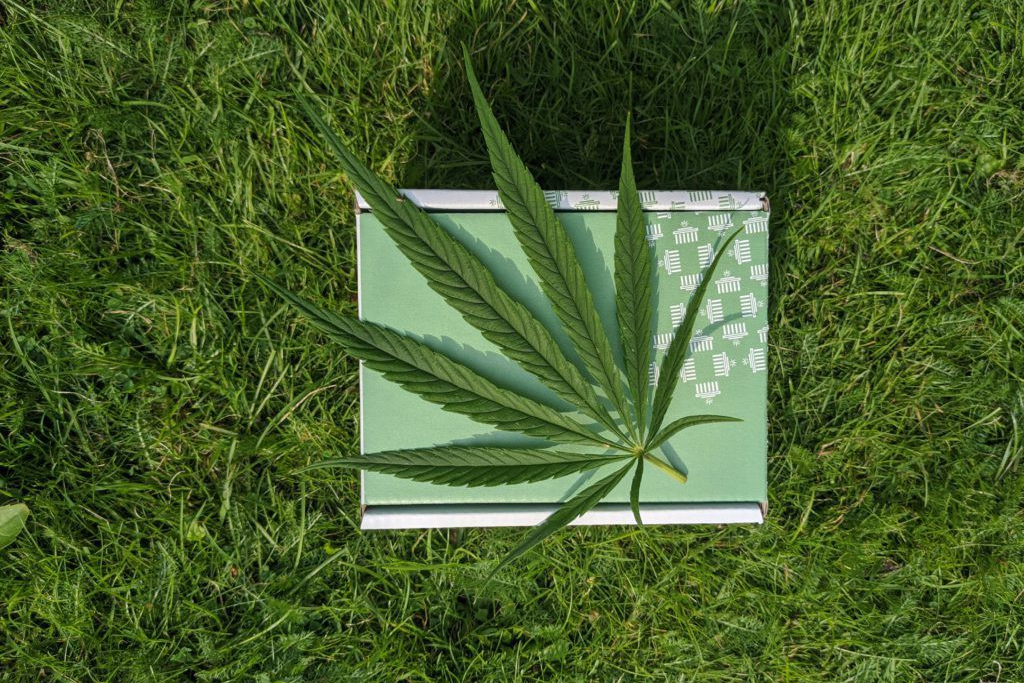 When you are working in a business framework governed by digital media as a mobile app, staff requirement is minimized. All you need will be a technical professional, a manager, and delivery staff. You can also hire some logistic agency for the delivery purpose charging you on a per delivery basis.
Due to these four reasons, you can surely save at least half of the investment which is required in a physical cannabis business setup. Your major investment in this mode would be in the marijuana delivery application development. The next big portion of the investment will be on marketing and promotions. Now let us take a close look at the cannabis delivery app development process.
How to Start Cannabis Delivery App Development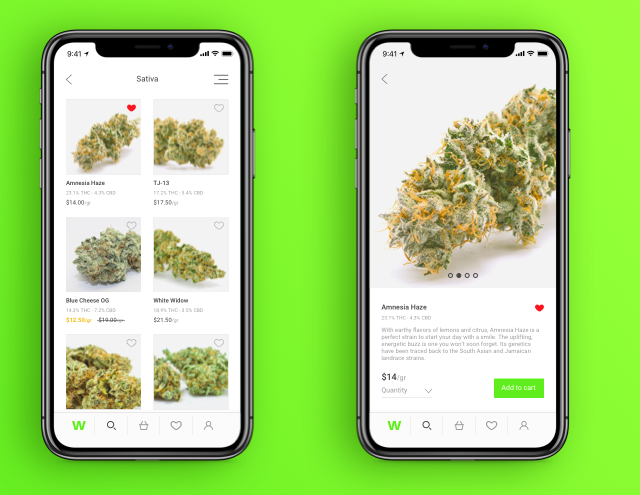 Your cannabis delivery app is going to be the backbone of your business. Therefore, it requires a lot of research, analysis, and testing before you launch it. The following steps can guide you through the process of starting your app development process.
Market Research and Analysis
To start any business, you must know the market in terms of customer preference, competitors, and business sourcing norms. If you are into the cannabis business, you should know about the products which are in demand. You must know whether it is the Marijuana Hemp, Sativa, Medicinal CBD, THC or Hybrid Marijuana whose demand is high in the market.
Know Government Regulations
Cannabis is a discriminated product and falls in restricted drug-type under the narcotics section of many countries and areas. Hence it is mandatory to know about the government regulations before you proceed with your cannabis delivery app development. By this, you can avoid any type of legal litigations in the future.
Apply and Get a License
Marijuana business must be supported by a license that conveys approval of the government for you to start your trade. These licenses come under different categories which primarily provide permission to distribute, sell, cultivate or research marijuana. The application and licensing process takes time and you have to undergo different stages of verification and identification.
Select the Business Model
You must be very particular about the business model you want to adopt. This decision should be based on your business concept as the complete framework of the app will depend on this model. You can opt for an individual cannabis delivery business model or go for the development of an online marketplace accessible for all cannabis dealers of your location.
Confirm Monetization Strategy
This is the most vital part of your project which needs to be strategized based on the feasibility of your business idea in the market. There are many ways to monetize your cannabis delivery app. You can charge a convenience fee from customers per delivery or take your share of the sale value from dealers. You can also generate revenue from in-app promotions and paid features.
Revise Your Plan And Finances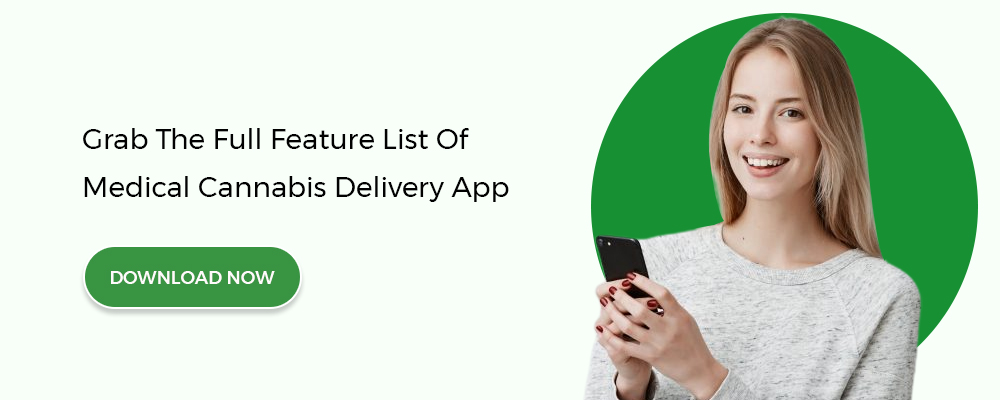 You need to revise your business plan by comparing its viability at par with the results you obtained from your market research and competitor analysis. You should also work upon the required budget of your project and your investment potential. In case you need any financial help, figure out the sources before you start your cannabis delivery business.
Know The Technicalities
You must be familiar with the basic technical aspects related to cannabis delivery application development. Basic ideas of the technical stack like frontend development, backend development, communication APIs and support service features must be known to you. This will help you to identify the stages of the application development process and improvise the features based on your ideas.
Consult Cannabis App Development Teams
You can have your own cannabis app development team and also outsource your project to some renowned agencies. Make it sure that you outsource your project to a team that can deliver modern, smart, AI-enabled white label solutions to your project. Consult with premium app development agencies like AllRide Apps to get high-class delivery in a very punctual and professional project management schedule.
Reduce Investment with a Cannabis Delivery Mobile App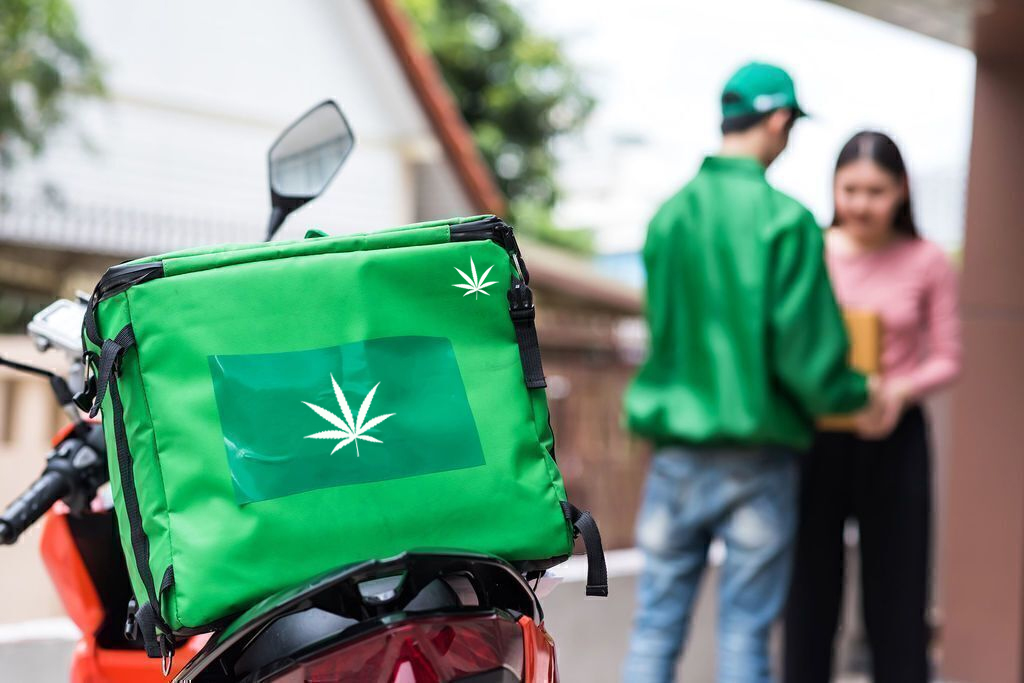 By now you have got an idea about starting a cannabis delivery business using a mobile application. But there are a few more points which you must remember during cannabis delivery application development.
Business Models
You must be very much sure about the cannabis business model which you want to adopt in your mobile app. Following are the few most preferred cannabis delivery business model – 
Delivery-centric Model
In this model, you will be responsible for the delivery of the cannabis from dispensaries, dealers, or stores to customers. You will be working as a delivery partner for these businesses. Your earning will be in the form of commissions per delivery or order fulfilled.
Single Store Model
This model will be preferred if you already own a cannabis store. Using a cannabis delivery app, you can grow your sales as it is very easy to promote an app than carrying on-field promotions. In this model, you will directly receive orders from customers and can deliver the same to them yourself or by hiring a delivery partner.
Aggregator Model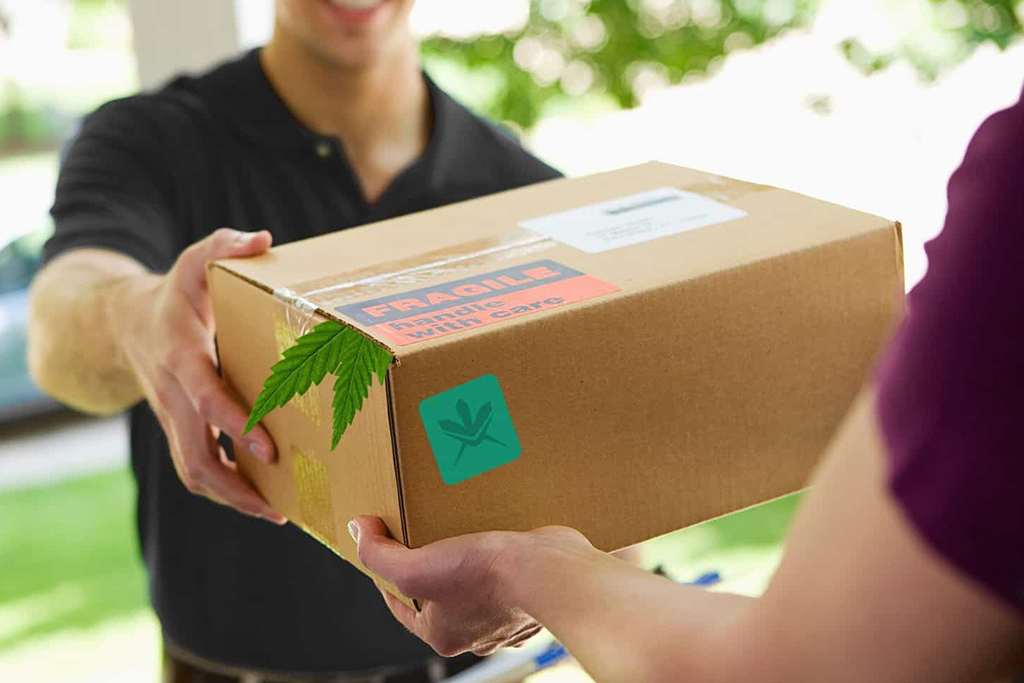 This model acts as an interaction platform for cannabis sellers and buyers. This model works on a networking framework whereby users can share their purchase experience with others. You can earn a commission from the sellers as well as convenience fees from buyers.
You can select from any of the above-mentioned cannabis delivery app models. The selection of the model should be based on your business idea and investment potential. 
Monetization Strategies
After you have selected your cannabis delivery business model, now you must work on your monetization strategies. Following is the list of monetizing your cannabis delivery app – 
Revenue from Commission
You can charge a commission from the dealers, dispensary, or stores on a per order basis. Based on the products, your commission can vary. You can also make your commission rate flexible on the basis of the order value or delivery distance.
Revenue from Delivery Fees
This strategy works best in the aggregator or marketplace model, where you can charge delivery and convenience fee from customers. This fee will be receivable on a per delivery basis. You can keep different slabs of delivery fees based on the time or location of delivery.

Memberships
By this model, you can ask your customers to pay for memberships. As benefits to such memberships, you can offer them free delivery, priority delivery, or discount on purchases. You can also ask stores to enroll in membership plans by committing a certain volume of sales generation.
Surge Pricing
This is the very latest and on-demand trend of monetization in which the price of the deliverables is increased at times of high demand. The stores will deliver the products at the same labeled price, but you can make a few extra dollars by increasing the price. Customers readily pay high prices which can benefit you in raising revenues.
Subscriptions
You can ask your customers to subscribe to your delivery services. As medicinal cannabis is required to be refilled, you can ask your users that they would not have to order it every time. By taking your subscription, they will get the medicines delivered on scheduled dates or before the inventory exhausts, whichever earlier.
In-App Promotions & Advertisements
You can approach brands related to your trade to promote their banners in your app. In return, they will pay you for promoting their products or services on your app. You can use the number of users and stores registered with your app as a USP to invite such adverts.
Features of your Cannabis Delivery App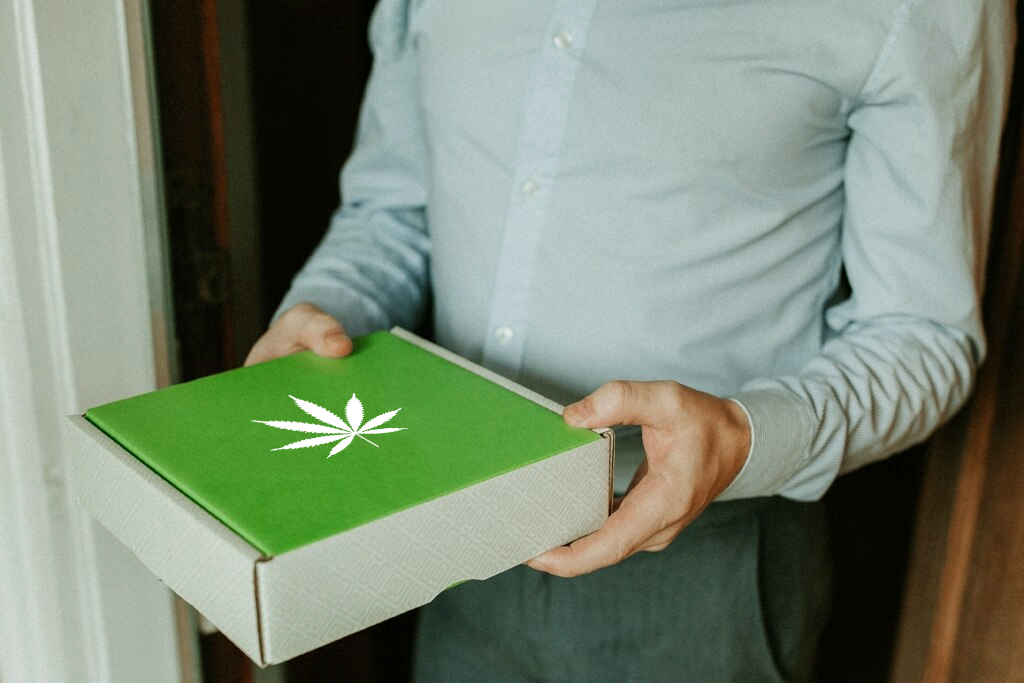 Features are the most important aspect of your cannabis delivery mobile app as they personify its identity. They should be user-friendly and highly responsive to attract users and gain references for more downloads and installations. 
In general, your cannabis delivery app must have panels like the user, seller, delivery staff, and admin. Each of these panels will be accessible by respective user-types with all access permissions provided for the admin panel. All these panels should have features according to the use of the panel owners in the app. The must-have features will be the following – 
User/Buyer App
App On-boarding
The registration of users on your app must be an authenticated process, whereby contact verification by means of OTP can be done. 
Product Search and Filters
Your cannabis delivery app must have all types of cannabis products listed in it. It should be easy for users to search for available products by applying filters.
Shopping Cart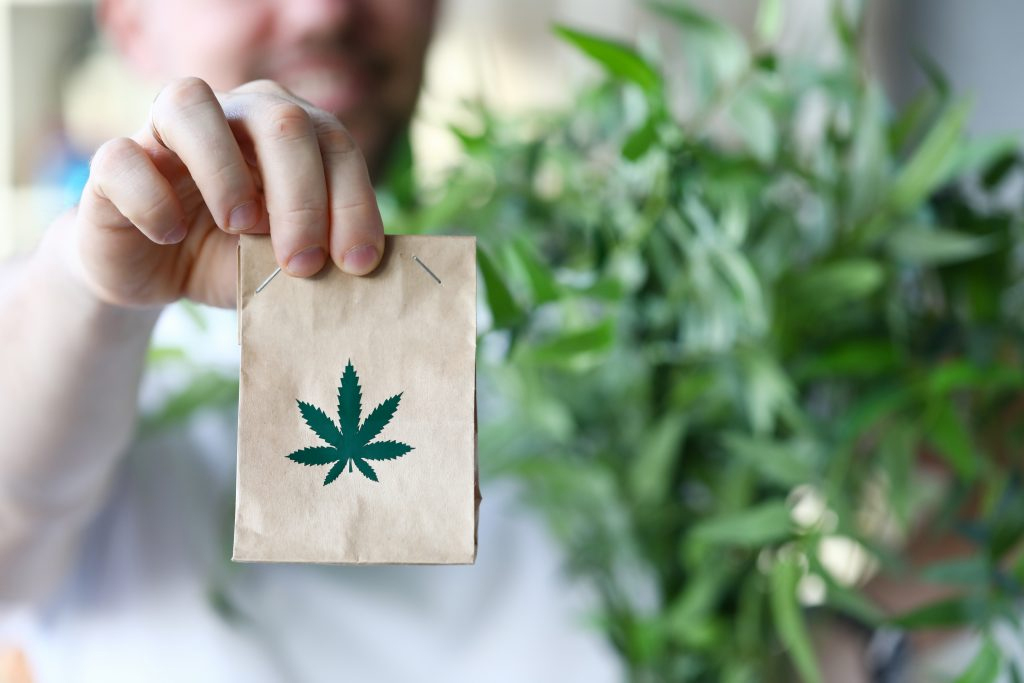 Whenever any customer selects any product after searching, they must be able to add them to their shopping cart for a quick checkout process.
Safe and Secure Payments
To ensure payment privacy and security, your cannabis delivery app must have integrated payment gateways.
Order Tracking
Users must be able to track their order till they receive it at their delivery location. This can be part of the gamification strategy which can make users enjoy their wait for the delivery.
Reviews, Ratings, and Comments
Customers can review, rate, and comment on your services. They must be able to rate the delivery staff and stores as well.
Seller/Store App
Registration with Legal Verification
The cannabis business is always subjected to high regulatory and legal measures. Hence, your app must be able to present a strict registration method whereby sellers can upload their documents. These documents can be verified on government websites.
Profile Management
Sellers must be able to create their personalized profile which they can edit according to their physical updates.
Catalogue Management
Store or seller must be able to display all the available products with price, manufacturing details, and strength displayed with their brief description. 
Order Management
Store or seller must be able to monitor and manage the orders they receive from your cannabis delivery app.
Delivery Staff App
Registration and Login
Delivery staff must be able to do authenticated OTP verified profile registration via your app. This must be the first step of their onboarding process.
Task Management
Delivery staff should also be able to update their task status as order picked up, en route, arrived, and delivered.
In-app Communication
They should also be able to do in-app messaging or call to communicate with stores or customers in case of any difficulty or issues.
Admin Panel
Interactive Dashboard
The intuitive dashboard of the admin panel can give you a detailed walkthrough of all business activities. 
Complete Management
Admin must be able to manage users, stores, staff, orders, and deliveries from a centralized location via the app. 
Receive and Make Payments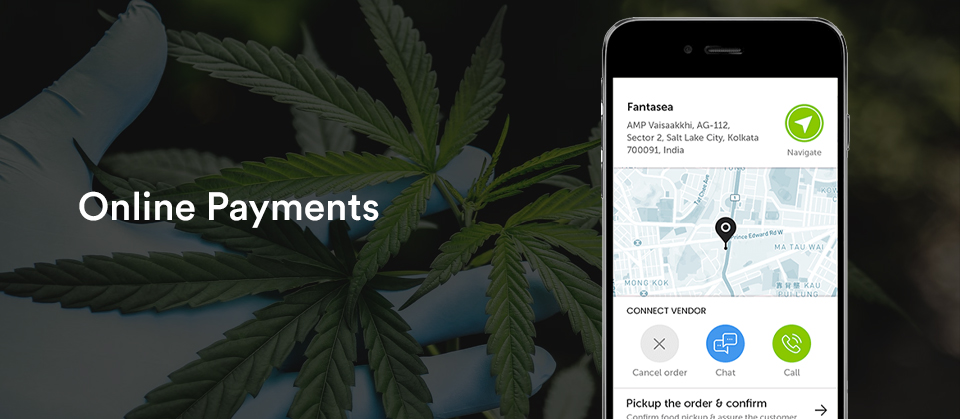 Payments done by customers should be directed to the in-app wallet of the admin account. The admin can link the in-app wallet with any bank account of preference. Similarly, the admin should also be able to make payments from the wallet to delivery staff or to any other stakeholder.
Communicate with Customers
Admin must be able to answer the queries of customers and reply to the reviews and comments provided by them.
These were the basic features that are must-haves for a cannabis delivery app. You can integrate more features if your business idea requires so for its execution. 
Wrapping Up
A cannabis delivery app can not only reduce your investment, but it can also help you earn fame in the industry quickly. All you need is correct measures in marketing the app and integrate it with appropriate features so that it is convenient to use. 
All the phases of establishing a cannabis business where you can curtail the investment have been discussed in this article. But you must not compromise with the quality of your cannabis delivery app in the streak of saving a few dollars more. Get in touch with premium app development companies like AllRide Apps to get white label, award-winning, and AI-enabled medical cannabis delivery solutions.