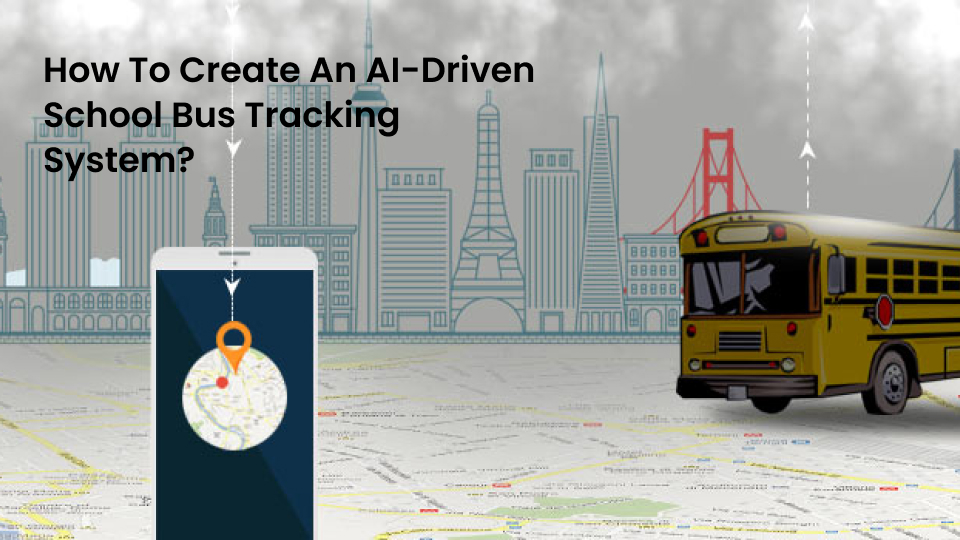 A Comprehensive Guide of Implementing AI in School Bus Tracking System
A balanced combination of human efforts and technology is very necessary in today's world, where a fast-paced business is the say of the day. Starting from groceries up to airline tickets, every activity related to ordering and booking is based on digital communication and AI-based technology. Similarly, Artificial Intelligence can play a vital role in a School Bus Tracking System as well as school bus fleet management.

Time and cost play a deciding role in any type of transportation business or system, whereby, punctuality is as much important as cost-effectiveness is. Here is where technology is taking the lead role in coordinating a great number of clients, customers, and consumers with businesses across the world. Maybe this is one of the greatest reasons behind the escalated projection of the market value of transportation-related AI technologies to USD 3.5 billion by 2023.
AI features for School Bus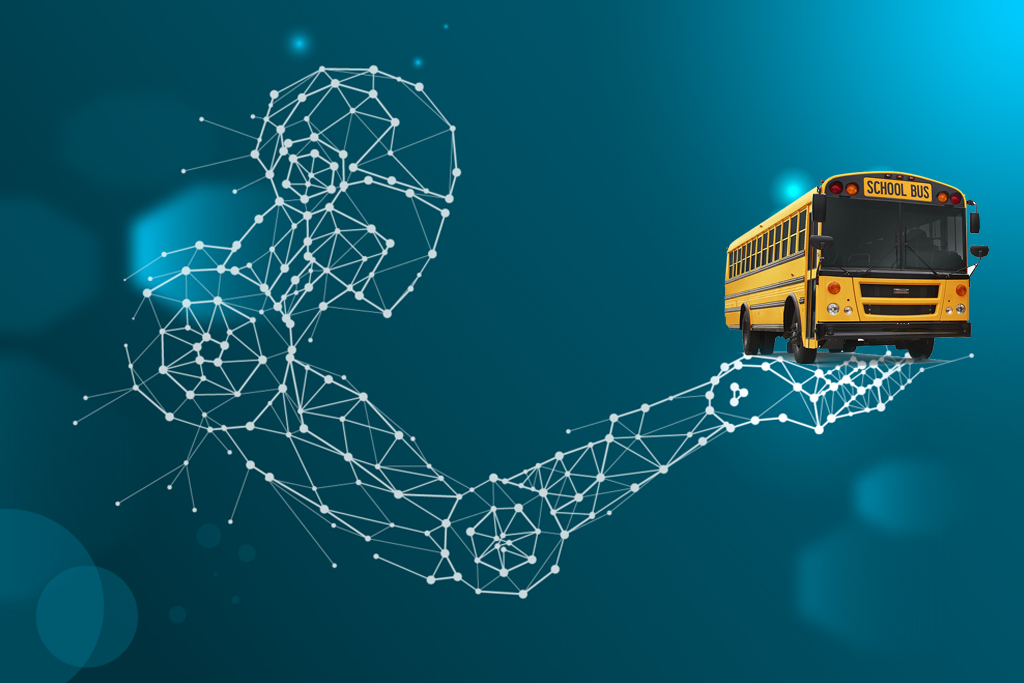 By now, you are having a basic understanding and brief overview of the use and benefits of artificial intelligence in various phases of business operation and management. Now let us have a comprehensive idea of how it is important in school bus tracking systems. 
With the integration of artificial intelligence in school bus management systems, you can always expect a strengthened security and flawless operations process. The three most important aspects of the school transportation system which get automated due to AI are allocation, optimization, and routing. If these three aspects get covered, tracking a school bus becomes a pretty easy job. In fact, addressing security concern is the primary function of a school bus GPS tracking system. 
Auto Allocation
Based on the data of demand for school buses on various routes, AI systems help fleet managers plan and allocate school buses respectively. Due to increased demand, a particular route may need a bus to make multiple trips or it might need more than one bus to be allocated for it. Artificial Intelligence facilitates the processing of student data points based on metrics like address and pick-up points and provides a predictive analysis helping fleet managers in the school bus allocation process.

Auto Optimization
Managing multiple pick-up points, optimizing routes to prevent delays, and save cost are the most important deliverables of this feature of AI in school bus management. Using this feature of route optimization, school bus fleet managers can manage and shuffle multiple pickup points of any particular route depending upon the need of the students. In the event a student needs to be picked up somewhere between two pickup points, a provision can be made.
Auto Routing
Artificial Intelligence syncs planned bus routes with online route tracking APIs like Google Map, Waze, Bing Map, etc. It works on a smart Auto Routing algorithm that enables fleet managers to come up with the most cost and time-effective route. Artificial Intelligence keeps a record of the existing student pickup and drop points and identifies them as the data points which helps the school bus management team to alter routes. 
Now as artificial intelligence is helping in route and bus allocation, route optimization, and auto-routing, on an overall basis, it is automatically making tracking easier. 
School Bus Tracking System: How Does AI Help?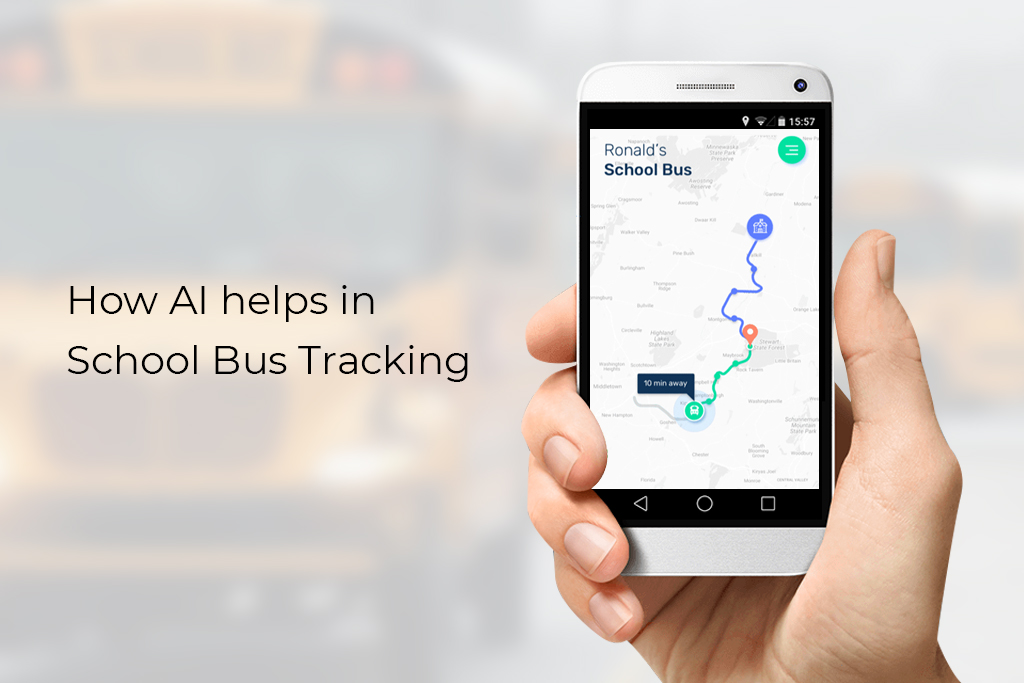 Vehicle tracking is one of the most important aspects of school bus management systems. It is very important to keep a track of the route of the vehicles to maintain punctuality and provide cost-effective school transportation services. 
Allocation of school buses in order of their carrying capacities on respective routes is very important to maintain smooth operation within the allocated budgets. Very often human efforts tend to be inefficient and non-productive in this process apart from being tedious. The intervention of technology like AI can make this process easier and less time-consuming.
Implementation of AI in school buses start with the auto allocation process which, in most cases, have the following features and functionalities- 
The School Bus Tracking System automatically assigns the pick-up location for every student based on the details of their address is accessed from the student registration database. For the execution of this function, the GPS location is not always required.

AI-based software can automatically assist in auto-routing tasks with 99.8% accuracy with the least human intervention leading to smart school bus transportation systems.

Artificial Intelligence saves operational time as it can automatically select school buses based on their sizes and capacities and assign them on the routes based on the strength of students to be picked up.

After allocation, pick-up points are displayed on Google Maps, Waze or the preferred mapping software which are optimized automatically depending on the data stored in the system.

AI-based software generates reports which can be referred to anytime to analyze the performance of school buses and drivers. It can also help in monitoring the current routes and alter the requirements if required.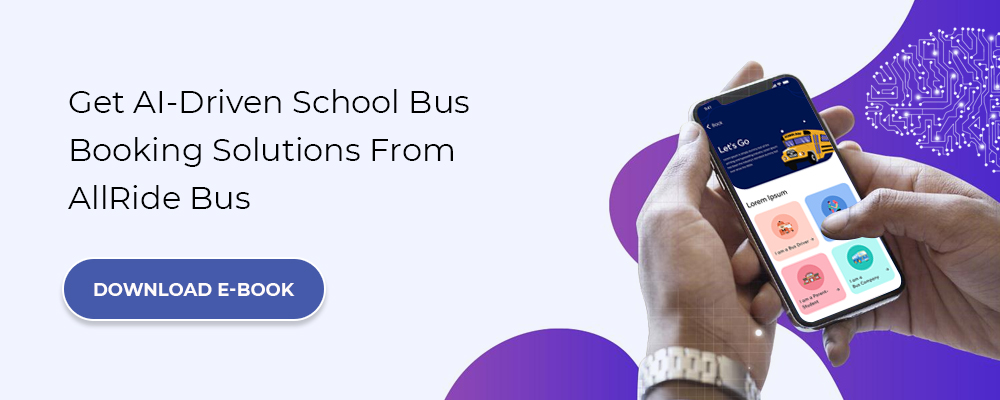 Followed by the auto allocation, it helps in route optimization which takes place in the following steps – 
The school bus management team can select a new unplanned route for any particular school bus. In this event, the AI-driven functionality of the software can automatically integrate into the database and previously loaded routes.

AI-based software can instantaneously create routes and allot respective bus stops or pickup points in a very optimized and efficient way.

It efficiently helps in the route spanning process for new areas that are to be covered depending upon the requirement of students. 
In this way, AI helped you in allocating optimized resources in the most preferred routes and this automatically makes tracking a pretty easy task. AI helps fleet managers or school bus owners to get real-time updates about the location of their buses. 
AI paired with school bus fleet tracking can allow you to receive real-time updates about driver location and habits and this flow of data allows you to monitor performance and safety. GPS capabilities make your employees' and school students' lives easier by helping them stay on route and find resources.
Advantages of AI Implementation in School Bus Tracking System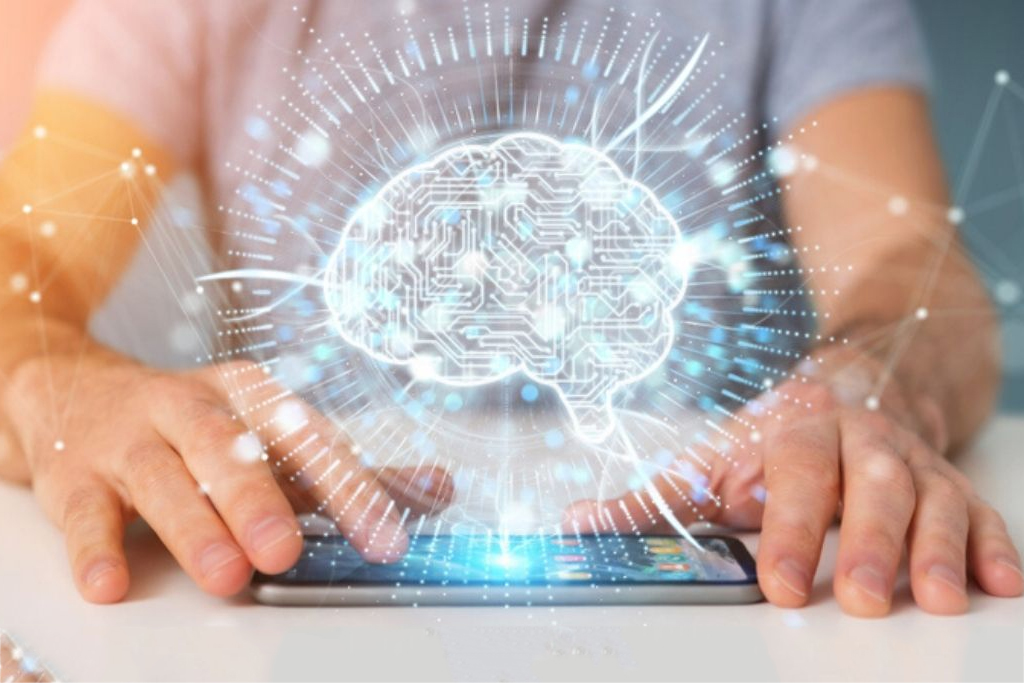 By reading till here, you must have got a partial idea that once implemented, AI can help the functionality of school transportation systems better than the conventional manual methodologies. Let us now point out the areas where AI can be advantageous and beneficial.
Based on the details of the current residential address, AI-based software helps school bus fleet managers in the process of best route allocation and optimized pickup point assignment.

AI helps in modifying the auto-routing plan to help school bus fleet managers in the process of auto allocation along with the smooth performance of database activities.

AI provides you with a system that takes care of all the school bus routes, pickup points, and vehicle assignments. You need to simply provide pertinent details concerning the trip and residential address and AI does its job, automatically performing all the related activities.   

AI-driven school bus software informs school bus drivers and parents of the students about the changes or updates related to the pickup points indicating it prominently on Google Maps, Waze, or the preferred location APIs.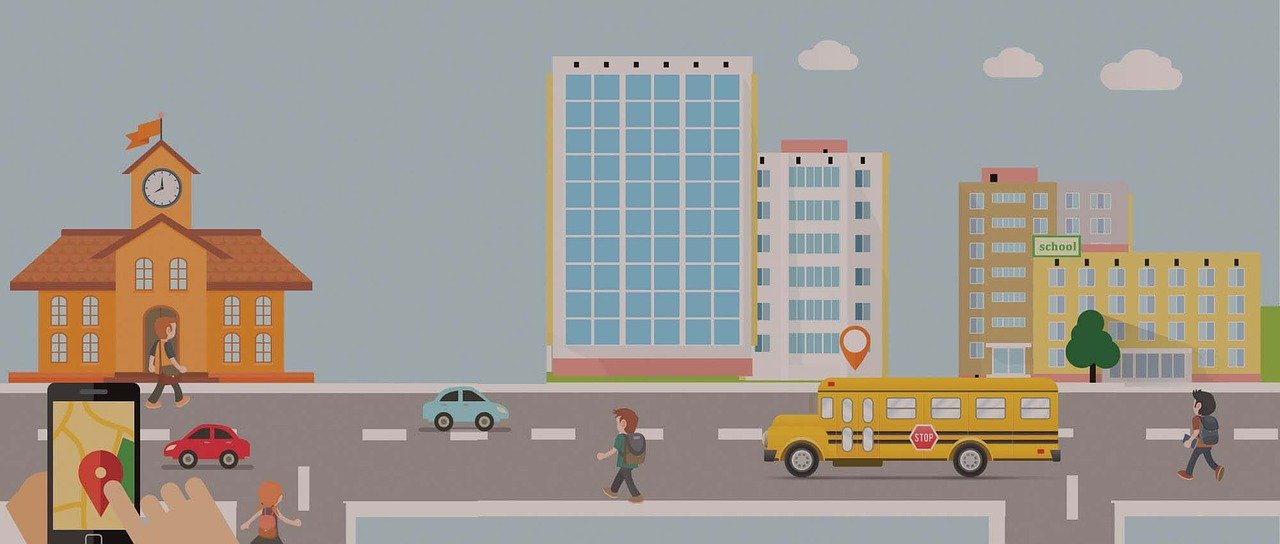 A school bus fleet manager need not worry about the number of pickup points or count of students as AI simplifies his task by allowing him to plan optimized routes instantaneously. The system does all the basic database and location, allocation tasks to suggest the best route, hence saving both cost and time.

It is through this AI-powered feature that you can optimize many elements of school transportation including durability of the vehicle, usage of the vehicle on a daily basis along with the running schedule, and the distance covered per day.

An AI-based school bus management system takes vehicle details as an important data point. Based on this fact, it becomes very convenient for school bus fleet managers to match the student strength per pickup point, carrying capacity of a bus, and shift details of any particular driver. In this way, you can fetch all types of management, operational and administrative data from a single source.

In addition to cutting down the costs to run the school bus fleet, AI helps to save the vehicle running hours through optimized vehicle assignments.
How AI helps in School Bus Management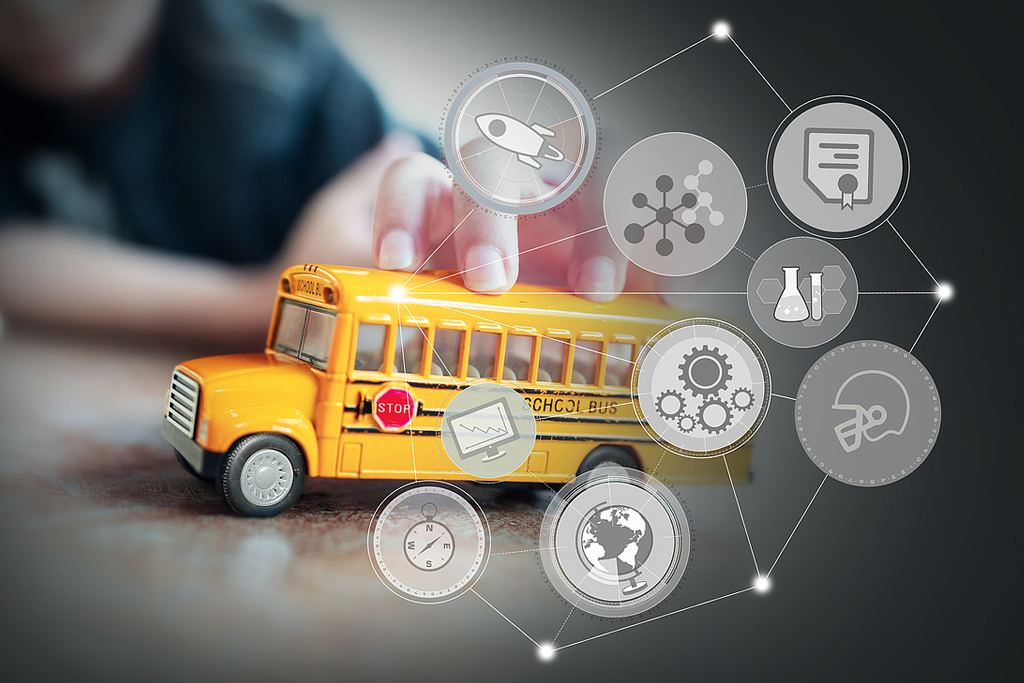 It is indeed a very difficult task for school bus management teams to come up with the most befitting route for a school bus trip. But with the modern developments and advancements in technology, Artificial Intelligence is capable of solving these issues with the least human intervention. Modern technology now steps in to provide the much-needed support to school bus fleet managers to effectively manage the fleets.
Let us now check out the various ways in which AI helps transport managers to deliver their responsibilities in the most efficient manner.
Solves School Bus Routing Issues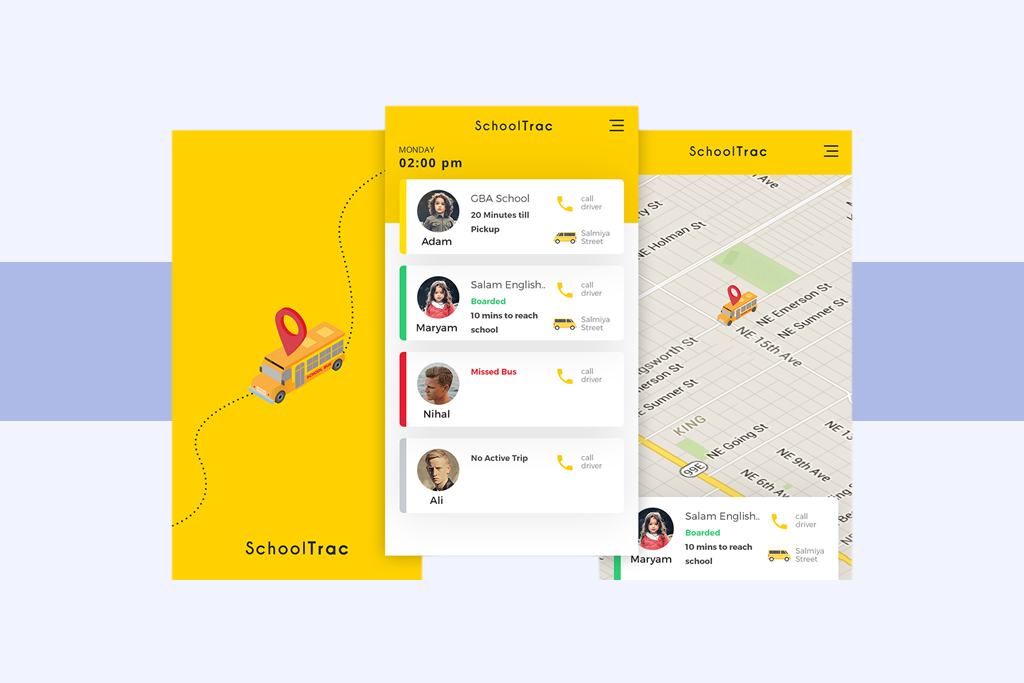 AI is one of the most viable options to address many concerns revolving around school bus routing. AI helps in the safety and convenience of students by providing a platform for integrating suitable apps in the school bus management system for surveillance and monitoring. Assisted by the functionalities of artificial intelligence, school bus tracking apps embedded with modern features including auto-routing, auto-optimization, and auto allocation will be very useful for school bus management teams. Nowadays, many school bus routing software companies are coming into existence to provide the right solutions. 
Operate Optimized School Bus Routes every time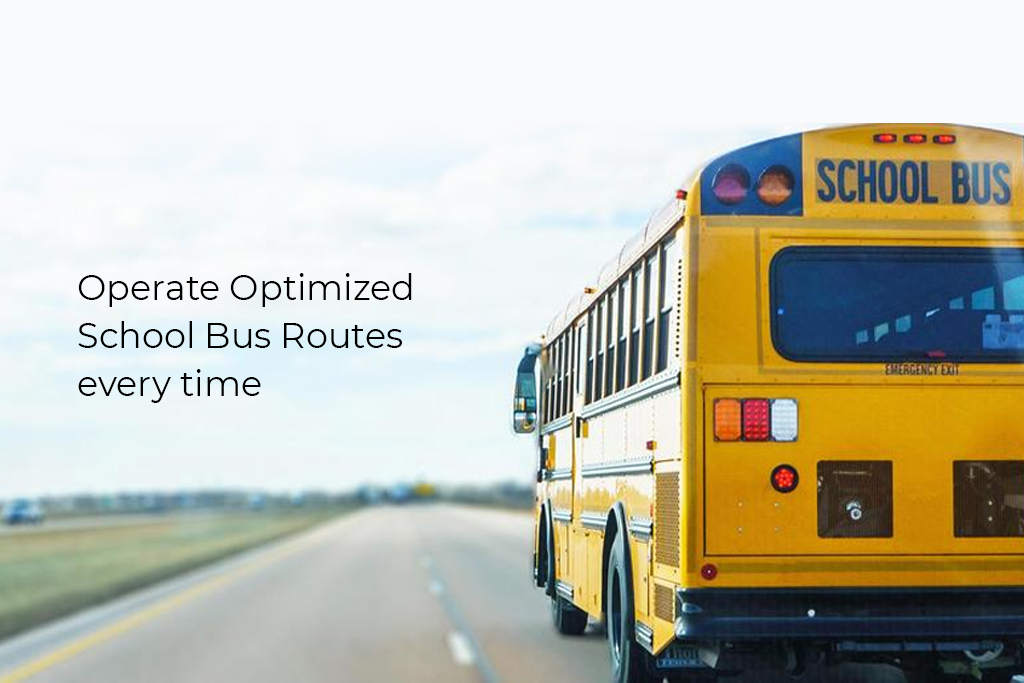 Artificial Intelligence collates pertinent information concerning school bus routes, pickup and drop points, student profiles from historical transportation records, vehicle assignments, and seating capacities of school buses. These are the most important data points to be taken for consideration which in coordination with the auto-routing feature can help in the process of vehicle assignments and trips by suggesting an optimized route. Any modification in the route results in auto-update of all associated data points without any human effort.
Optimum Utilization of School Buses
Meant to address two important sub-processes, AI-based auto-optimization helps transport managers come up with an optimized route and an optimized pickup point.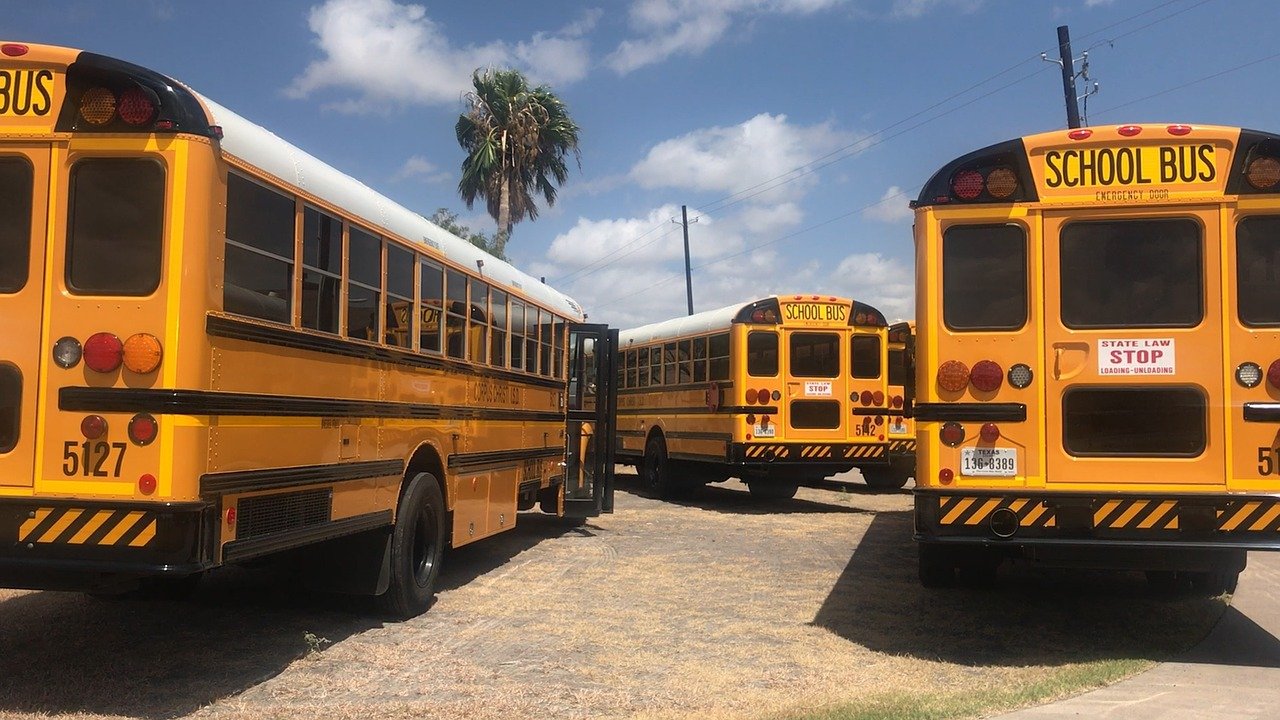 Collectively, this feature enables school bus operators to optimize the utilization of school bus in the following ways:
Suggests the most befitting and efficient route, thereby saving the drivers' time and efforts.

An optimized route planning can help you find the most effective route, providing you with the cushion to save both the running time and maintenance costs of school buses.

As you can save running time, it automatically reduces fuel consumption costs.

The auto-optimization feature of AI-driven school bus management software prevents the random running of the buses, henceforth, improving the durability of your school bus fleet.

The auto-routing feature of AI-based School Bus Tracking System suggests routes with less traffic and always prefers the shortest routes to cut down the running time on each trip.

Artificial Intelligence will help you in modifying school bus routes based on the seating capacity of the vehicles with an auto-updating feature of the pickup points.

Relocation can be addressed by the re-center facility, a feature that allows you to immediately alter and update the pickup point.

The AI-based school bus software updates and alerts school bus operators about any change in the route or pickup points. Based on these updates, they can make reference to the modified locations and plan their trips accordingly.
Better Communication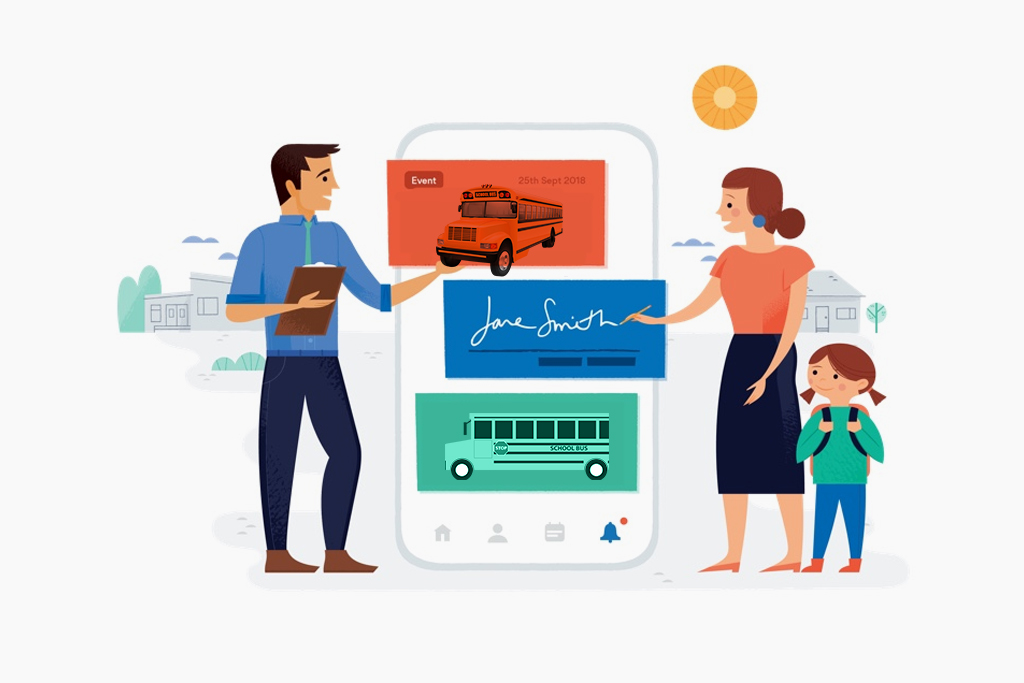 Communication is a very essential component of any transportation-related business. Any process or method can create confusion very easily if it is not having a way to communicate updates or emerging information. AI helps you and your drivers reach each other over long distances, which can come in handy during sudden changes or emergencies.
Store and Use Relevant Data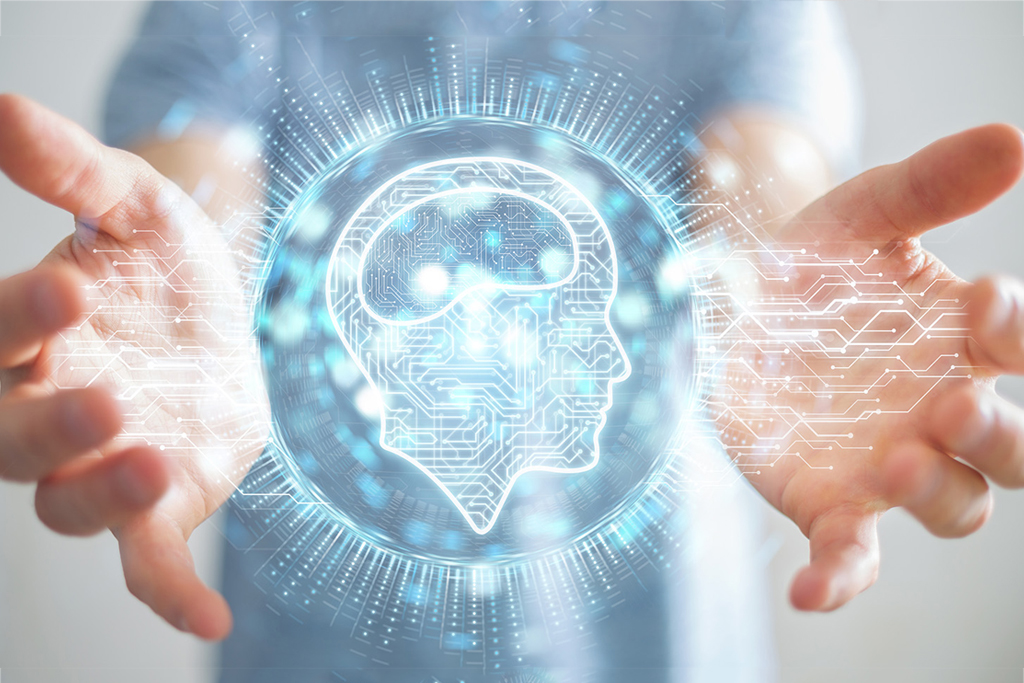 Artificial Intelligence works on data and it is also very useful in collecting, sorting, and storing data for the School Bus Tracking System. If you are having a school bus fleet or are planning to start one, you can understand the importance of data for any business. As data is important from all perspectives of performance monitoring, business analysis, and formulation projections; AI helps in this process with analytics support further helping you prepare better strategies using real-time data.
Wrapping Up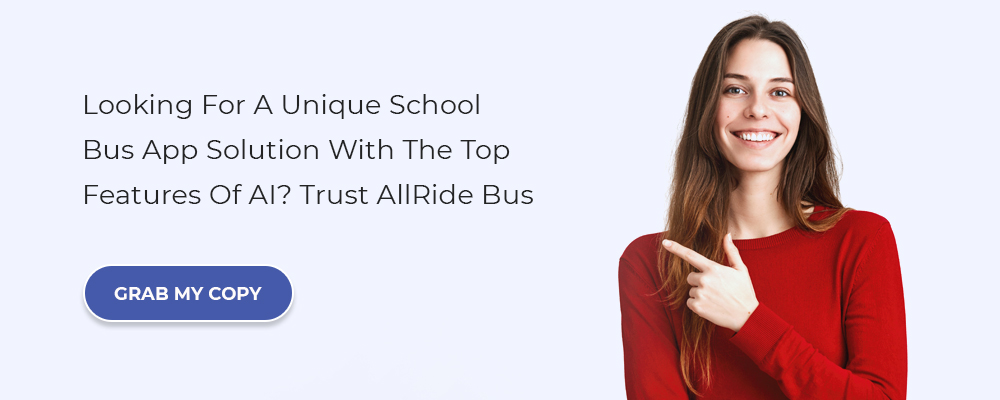 Artificial Intelligence through its effective features paves the way for effective management of the school bus fleet. Not only it helps school bus operators to come up with cost-effective and shorter bus routes, but it will also improve the goodwill of every school. 
School Bus Management Teams subscribed to such automated AI-driven tracking systems are bound to take pride in their efforts to employ advanced technologies like Artificial Intelligence. Hence signing up for the AI-powered and award-winning white label school bus transportation services of AllRide Apps will be an intelligent move for you if you are planning to move ahead in the business.