Trusted By 1,000+ Businesses
Smart Fleet Management And Tracking System For School bus
Guardians are increasingly looking for travel alternatives for their children that are not just fast and easy, but safe and reliable. School bus systems lacking an online platform often lags behind when it comes to cater parents with a service they can blindly rely on.
AllRide school bus tracking solution uses smart technology to bridge this gap by leveraging mobile convenience. We help you upgrade the school bus system possible by deploying technologies like AI-driven advanced fleet management and UX strategy with interaction principles that have worked for more than 70 transport businesses.
GET A FREE QUOTE
A Complete Product Suite of Hand-Picked Features
Embracing digitization for sustainable growth is easy with AllRide school bus tracking software. Our pre built solution has a simple UI and SOS button, keeping children as an user in mind. The solution has the power to streamline your school bus tracking system, no matter what the size of your fleet is. We expedite growth deploying smart tech while preserving the value of your existing investments.
AllRide developed our iOS and Android app for schools, students, and universities. They have great customer service. They are committed not only to the business but to the idea. They are very good listeners. They can also enlighten and teach you and make your vision even more fantastic. They have the knowledge and that was priceless. Everything about them is great. We went to India and treated us llike family.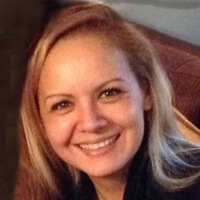 Larizza V. Maya,
Pro-Skool, Netherlands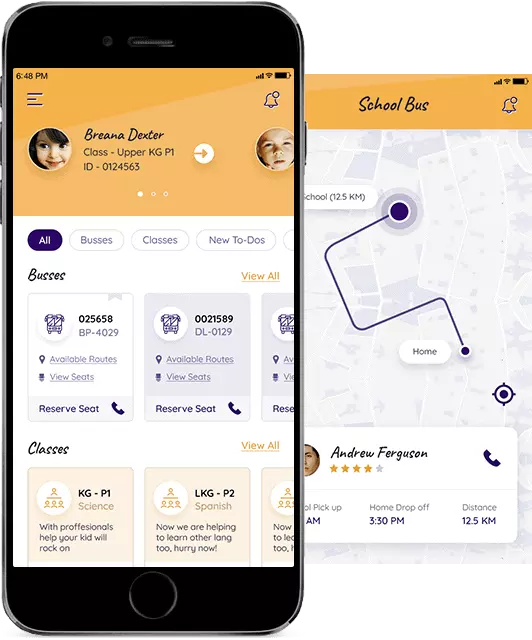 User App
Our user app for students, guardians, or teaching staff is designed to give your users the flexibility of tracking the vehicle any time. To ensure zero compromises on stability and overall quality, we have tested the solution thoroughly.
Safe SOS button
Live GPS tracking
Choose pickup and drop off location.
And many more...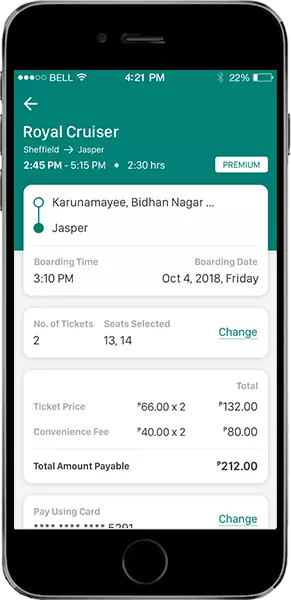 What Choose AllRide Bus Tracking Solution

Brilliant designs
Not only is your AllRide School bus tracking solution fully tested before it's delivered, but will also be designed to a very high standard, to reflect the quality of your brand and your clientele.

On-time delivery that does not affect the quality
Just like children want to reach their home fast, we want to launch your app fast. Our ready-made solutions can be customised to add unique value to your brand, as quick as just 7 days.

Advanced technology that won't stretch your budget
Giving your school bus system advanced digital technology is once in a lifetime investment. And we make sure it pays off, with innovative, AI-driven digital solutions that are affordable. Just ask us for a free quote.

Ongoing support - 30 days free post-delivery
The AllRide school bus solution team always ensures that you get any issues resolved after we deliver your project. Use your product post launch and get in touch with our team for any issues.

Global focus, world-class vision
Have operations all over the world? We can create apps in any language to serve your local clientele. AllRide school bus solution comes with payment gateway integration systems that accept transactions in every international currency

Try before you buy
We don't sell solutions with big claims and expect you to believe us. Which is why we offer FREE trial for you to try our solutions. Get your idea validated by our industry experts and start your trial!
Frequently Asked Questions
I run a small business. Will AllRide school bus solution suit me?
Yes. Our ready to go Uber-like solution is scalable to suit all kinds of companies, and you can choose as many or as few features to suit your business.
How long does it take to get my software up and running?
Our ready-made solutions can be delivered in 7 days, but the precise time depends on the size of your business, as we'll need to set-up the software as per the customizations you choose. It will be quicker to use AllRide school bus solution than to build your solution from scratch.
So, I can customize your solution?
That's right. Our off the shelf solution can be branded for your business and you can add and remove features as you wish.
What can I expect when working with AllRide school bus?
Our team follows a well-established project management system that's proven to benefit our clients and ensure the timely delivery of your ideal solution. You can find out more about our project management system here.
Can you help us launch our mobile school bus tracking application too?
Absolutely. On completion, we'll make your app available for download on Google Play and iTunes. As regards your admin panel and backend set-up, we'll deploy it in your preferred server, although we always recommend AWS as it's the most reliable.