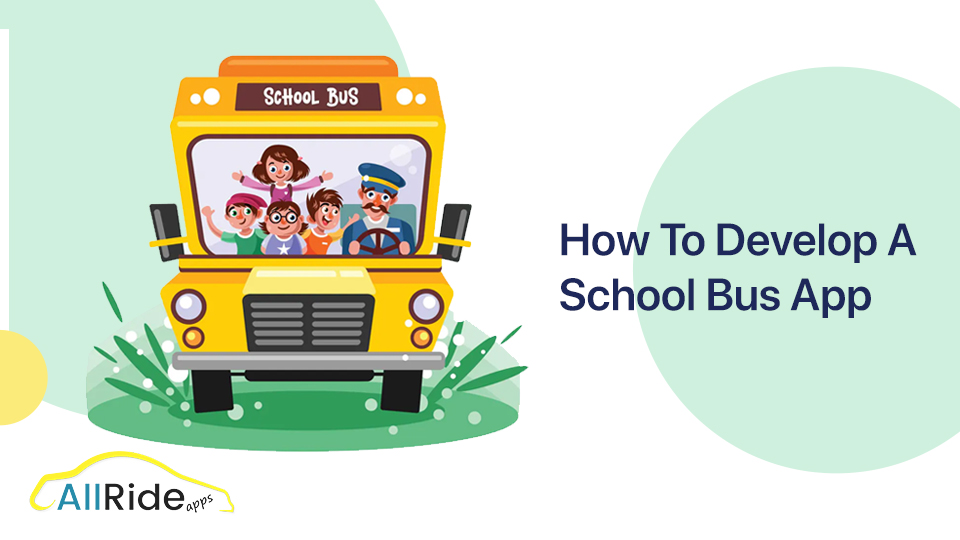 School Bus Tracking Software Development Guide
Transportation has become an indispensable tool for living in the modern world. People in the early days relied only on their feet to take them from point A to B. Most of us who are living a fast-paced lifestyle couldn't afford to waste our time on travelling. This started the growth of different modes of transportation, from cars to buses, all of which allow us to travel fast and conveniently. But transportation itself has also evolved over the years. As technology invaded almost everything in the world, the surge of digitization like the school bus tracking software has also paved the way for more convenient travel. 
But more importantly, apps like this have been beneficial for businesses that needed a more budget-friendly yet still efficient way to track their fleet and run their business. Mobile apps are playing a major role in changing the face of transport businesses around the world. 
Benefits Of A School Bus Tracking Software
There is really one obvious reason: everyone is going mobile. This year, mobile phone user penetration has reached a staggering 63.4%. From 237 million mobile phone users in 2017, this number is expected to reach 275 million by 2022. But why exactly should your business invest in your own app?
     1. An App Makes It Easier To Track Your Business.
Just imagine starting your bike renting, taxi or school bus business from your own home. The thought of having to manage your fleet without an efficient tool can already be overwhelming, especially when you're still at the early stages of your business.
But when you have an app for tracking school bus, for instance, it's a lot easier to keep tabs on where your buses are going and if the drivers are doing their jobs right. 
This goes the same with any kind of business. Once you have a tracking app, everything becomes more convenient because information will steadily come to you and you also have the option to track your business using your mobile phone. 
     2. An App Helps You Ensure Customer Satisfaction.
When you're in the transport industry, it's hard to know if your employees are doing their jobs right or not because you're not with them all the time. But with the help of a software, you'll easily know if your fleet is arriving at its destination on time. 
The software will let you know your buses' every move, so you don't have to keep worrying about where they are or if the drivers are telling you the truth.
This makes an excellent tool for tracking your efficiency as a business, which is very important in ensuring customer satisfaction every time. And if you do get complaints about your fleet, you can use the same school bus locator app to gather data for your investigation.
   
    3. An App Increases Your Customer Base.
If you're running a school bus business, for instance, your customers would be parents and guardians who are relying on your fleet to take their children to and from school. That is a huge responsibility on your end and most of the customers wouldn't just go for any bus. 
They would want a business where they can feel most at ease with, which is why the top GPS tracking systems are highly popular these days. You can also do that with your own school bus tracking software. 
Just imagine being able to give these parents and guardians the peace of mind knowing that they can download your track your school bus app to see if their children arrived safely in school or if they're on their way home. 
Even if it means they have to pay a bit more, most parents would jump right into your bandwagon because of how convenient this added service is for them.
    4. An App Gives You A Leg Up In The Competition.
It's no secret that the transport industry is very competitive. There are a lot of taxis, cars, buses and even bikes that are being offered for rent because the demand for them is quite high. But even if the smallest startups make it big because of innovation, and having an app is one of the best ways to do it. 
The competition is tough and most of your counterparts have already invested in their own school bus tracker app. So, there's absolutely no reason for you to be left behind by the pack.    
     5. Effective Planning of School Transportation
 Earlier, route planning of school transportation used to be arduous and frustrating. But, with the advancement of technology, you can optimize your school bus routes easily. By automating, you can create routes that save time as well as fuel. Using GPS technology, you can figure out the shortest, safest and most efficient route for your school bus. Thus, you can reduce road hazards that may otherwise put your child at risk. Every detail regarding trips will be updated in the app including students by bus, those who are absent or on leave. Thus, the entire student statistics on the school bus can be taken using technology.     
What you get with a school bus app
When you invest in a school bus tracker app, you get at least three panels to get your business up and running. 
Since you're the head of your business, it's very important to stay on top of your game in tracking your fleet wherever you are. The admin panel lets you do just that. 
It is simply the virtual headquarters for your business where you can access all the information you need to run your fleet efficiently, from tracking movements to doing inventories.
You don't have to live with inaccurate information that could easily sidetrack your business because all these features are definitely worth the school bus app tracking price. The best part is, you can fully customize your admin panel so it fits your business needs perfectly.
Being in the transport industry where efficiency and safety are very crucial, nothing is more beneficial than having a dedicated school bus locator app that will not only let you know where your buses are but also keep your staff on their toes all the time.
You can have a profile for each member of your team so they can easily check in with you at the start of the day and you can monitor their job throughout the shift. 
This could include e-receipts for payments made, trackers for students who are in a specific trip and even offline tickets to make sure that each booking is fulfilled properly.
This app will also make it easier for your staff to report any problems with your bus and if they need help or reinforcements.

This is probably one of the biggest features that you can ever have with your own school bus tracking system. With every customer that books a slot in your school bus, you can let him download the user app that allows him to keep track of his child's trips to and from school. 
You can customize this app to let users see route schedules, traffic updates and even live maps showing where the school bus is real-time. 
Parents will appreciate this kind of feature because it makes them feel at ease knowing where their kids are and if they arrived at school safely. It is also a huge advantage on your end because it gives you a marketing edge over your competitors. 
To make your school bus tracker app more efficient, you can also add some advanced softwares like an RFID card, RFID card reader and Panic Button:
A Radio-frequency identification card is used by most school bus businesses to help identify and track students. You can distribute these among your customers' children to easily monitor them during school hours.
An RFID Reader is placed in each bus where RFID cards need to be swiped to track the attendance of students. This helps to determine their exact boarding and leaving time. 
This is an important feature, especially since your buses are always on the go. A panic button immediately notifies you in cases of emergency such as accidents, technical issues and other problems that might compromise the safety of your fleet and their passengers.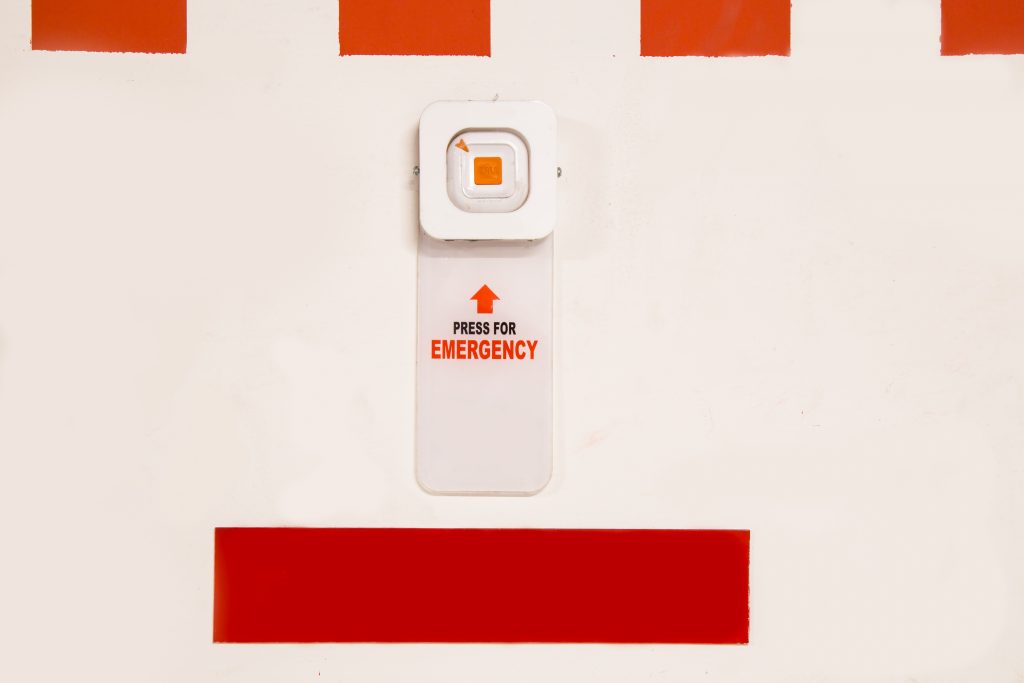 What should you know about developing a school bus app?     
Investing in a school bus tracking software may not be the most affordable tool out there, but it's always guaranteed to be worth it. To make sure that you get the most of your investment, here are some of the most important things that you need to learn about developing your own school bus app:
Know The Most Important Features Of Your App
Aside from the three main features that you'll get on your app for tracking school bus, you also need to get into the details of each feature. 
First, you need a proper quick account setup, payment option and account management for your user app. It would also be beneficial to have a page for offers, redemptions and promos to ensure that your customers remain your local advocates.
For your staff app, you need proper log-ins, a good dashboard that contains all the names of the students that should be in the school bus and their addresses. This will make it easier for drivers and attendants to keep track of their passengers and ensure that they pick up students on time. 
For your admin panel, you will need a separate log-in that gives you access to all your staff's profiles for easy management. 
You should also have a driver management tab, a sales dashboard, notifications, customer reviews management and even revenue management page so you can easily keep track of your finances. 
Know The Importance Of GPS Integration
GPS is a crucial feature in every school bus tracker app because it allows you and your users to get real-time information on the location of your school buses. 
For instance, a parent would know if the school bus is already 10 minutes away from the house so she can get the kids ready for pick up. You'll also know if a bus is running late, which will help you inform customers of the delay.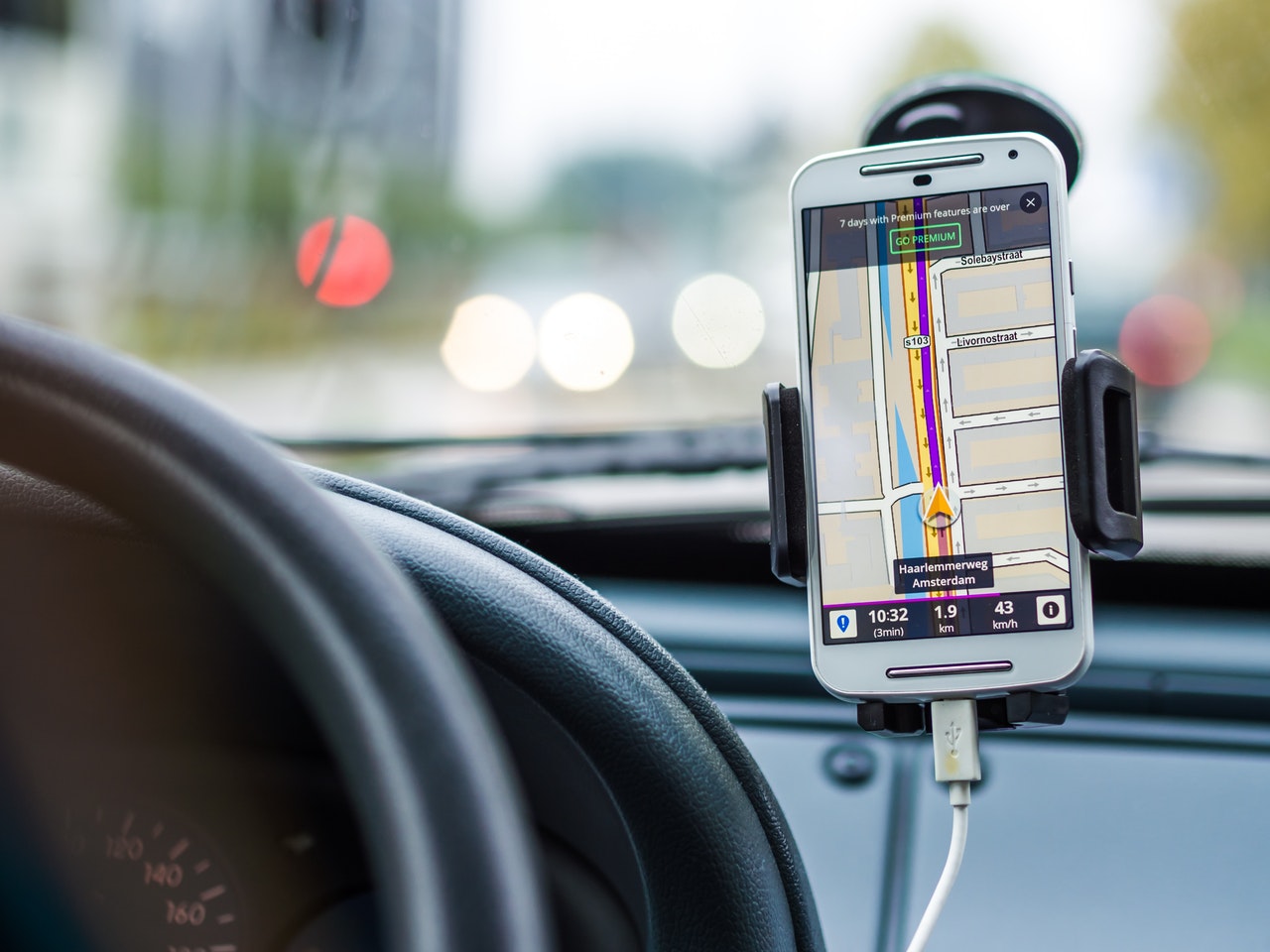 GPS will also help your driver locate each residence easily to cut down on time and get kids picked up, so they don't get late for school. 
Most importantly, having GPS integrated into your fleet will easily notify you if there are any suspicious behaviors in any of your drivers or help you track a school bus more efficiently. 
Know The Benefits Of A Quality User Interface
Efficiency is always the name of the game when it comes to developing a tracking system for your school bus app. This is why it's very important to make sure that your user interface is the best in the business. 
Both you and your users should be able to access your app easily. It should also be free from any glitches. You need to provide the right icons for the most important features of your app. You need to make sure that all buttons are fully functional to avoid frustration, especially from your customer's side. 
At the end of the day, developing your own school bus software isn't the easiest task. This is true especially if you're new to this kind of technology. 
This is when you have a company to rely upon to help you develop a school bus tracking software that will work wonders for your business. While you can take care of raising the funds for your app, we at Allrideapps do the hard work to ensure that your vision is put to reality. 

Ready To Board The Bus Of Success With A School Bus Tracking Software?
We know transportation management like it's the back of our hand and we've developed apps for the transportation industry for many years. We know that developing your own school bus tracking software doesn't happen overnight. 
It requires time, knowledge and dedication to get every detail right and we know that doing everything on your own could add up to the stress of managing your business. 
We don't just design apps; we customize them according to your needs. Our end to end pre built bus booking solution is ready to be deployed for your business. You can start building your own brand with it. Wondering what the price of a bus solution is? That depends of a number of factors, but if you want the closest estimate, then check out our complete cost estimation for a bus booking software.
You can also request for a free demo to see what your app would look like after it's finished. For any queries or to validate your app for free, contact the top bus app solution development company today.