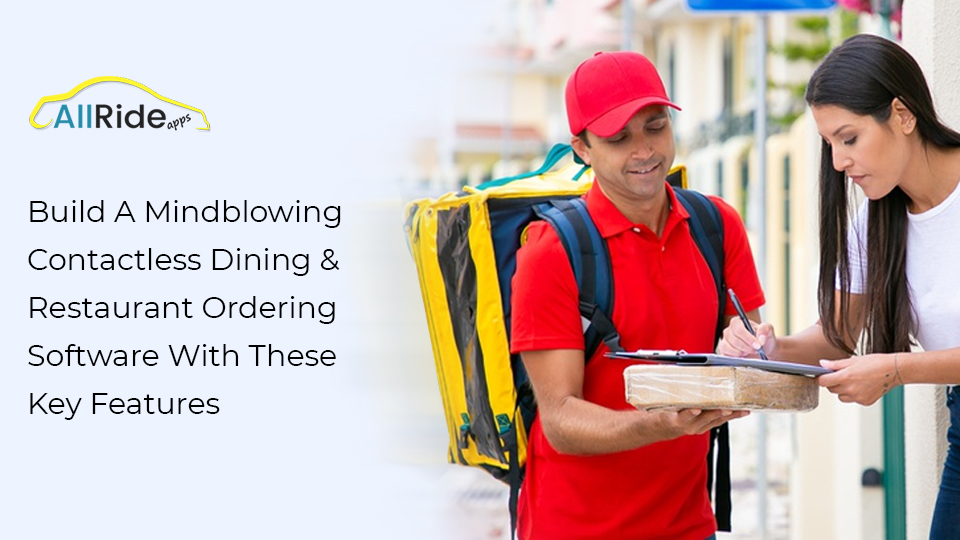 Contactless Dining & Restaurant Ordering System: An Ultimate Guide
The COVID-19 pandemic has completely changed everything globally. It has taught us the lesson about the importance of social distancing. In fact, both underdeveloped, as well as developed countries, were badly affected due to this deadly virus. Businesses that are engaged in offering essential commodities are facing problems in serving communities. The negative impact of the pandemic has resulted in enormous changes in customer behavior. Due to the lockdowns in several countries, consumers are in search of innovative technologies to fulfil their daily activities for ensuring no transmission of Novel Coronavirus. Contactless Restaurant Ordering System is an innovative solution but its presence is not enough in the digital platform. You need to develop and highlight it both on your app as well as the website.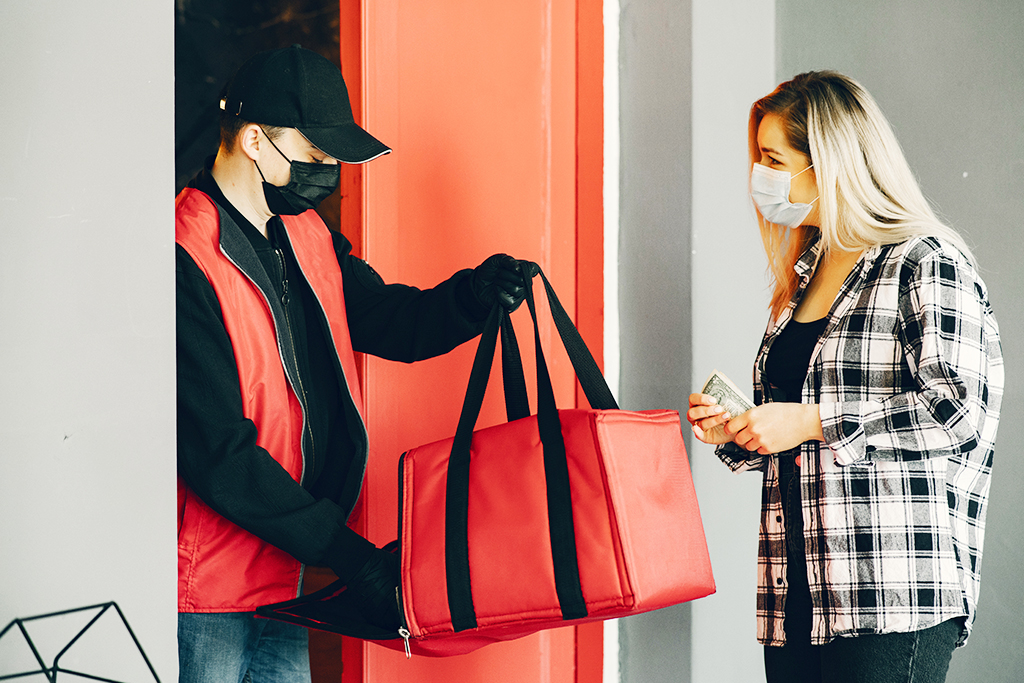 This way you can develop the confidence in the mind of your customers. Thus if you are one who has already developed an application or planning to get one, the contactless dining and restaurant ordering system can be a significant feature that you cannot ignore.
So in this blog, we are going to discuss contactless restaurant booking solutions, its features and cost to develop the app. But before that let us have a look at the quick glance on Contactless Delivery.

What Is Contactless Delivery?
The short and simple concept of contactless delivery is no direct contact with delivery partners, customers as well as employees. The prime motive of this idea is delivering all the essential goods and services in a protected as well as safe manner. Contactless Delivery is also termed as "Zero Contact Delivery" or "No Contact Delivery".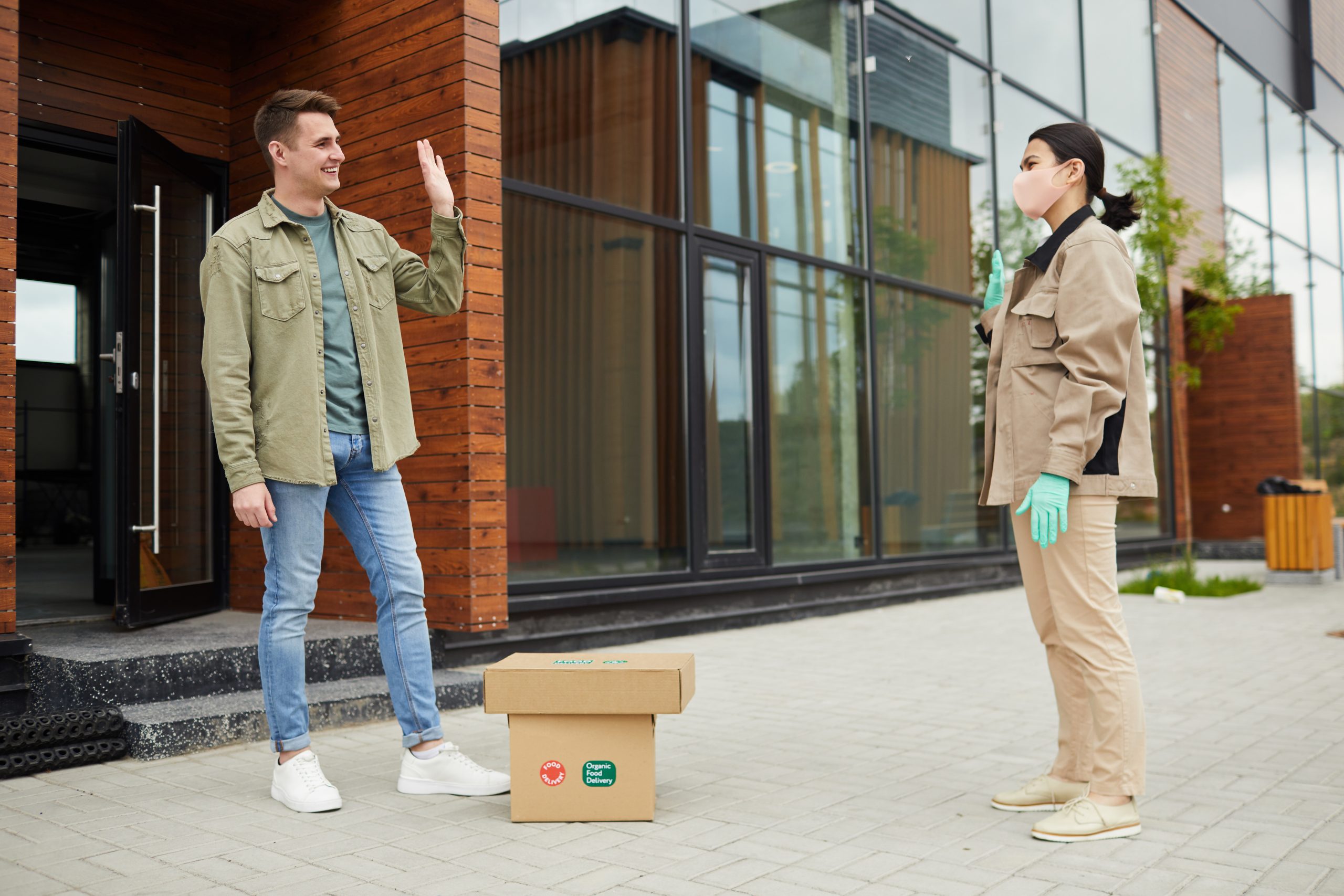 The core objective of this unique idea is making successful delivery to the customers according to their convenience. Providing the delivery directly to the hands of the customers is highly avoided by keeping the social distance of a minimum of 6 feet.
Following the new normal, various food delivery apps have adopted contactless orders as well as digital payments. Not only this but the same approach is also followed by Walmart, Amazon and many online retail apps. As we all know that this new change is adopted as a precautionary measure because of COVID-19, it will still be continuing even after the reopening of restaurants and markets. This is why contactless restaurant ordering systems are going to rule the market.
How Does Contactless Delivery Works?
As we have already mentioned above, many food delivery apps have already moved for contactless delivery for maintaining safety. Now let us go through the basic method of contactless delivery in a Restaurant Ordering System.
Go Online:

Firstly you need to either open the app restaurant reservation software or visit their official website.
Place Your Order:

Next, you need to browse different options and select your preferred dish from your favorite restaurant.
Contactless Delivery Option:

Now tap on the "Contactless Delivery" button for placing the order.
Complete Payment:

For completing the contactless payment, you need to use either a

third party payment system

or a card.

Delivery Of The Order:

Finally the restaurant staff will provide your order at your table by contacting you. The app will also send a notification to you once the restaurant staff is on the way.
What Are The Contactless Delivery Methods?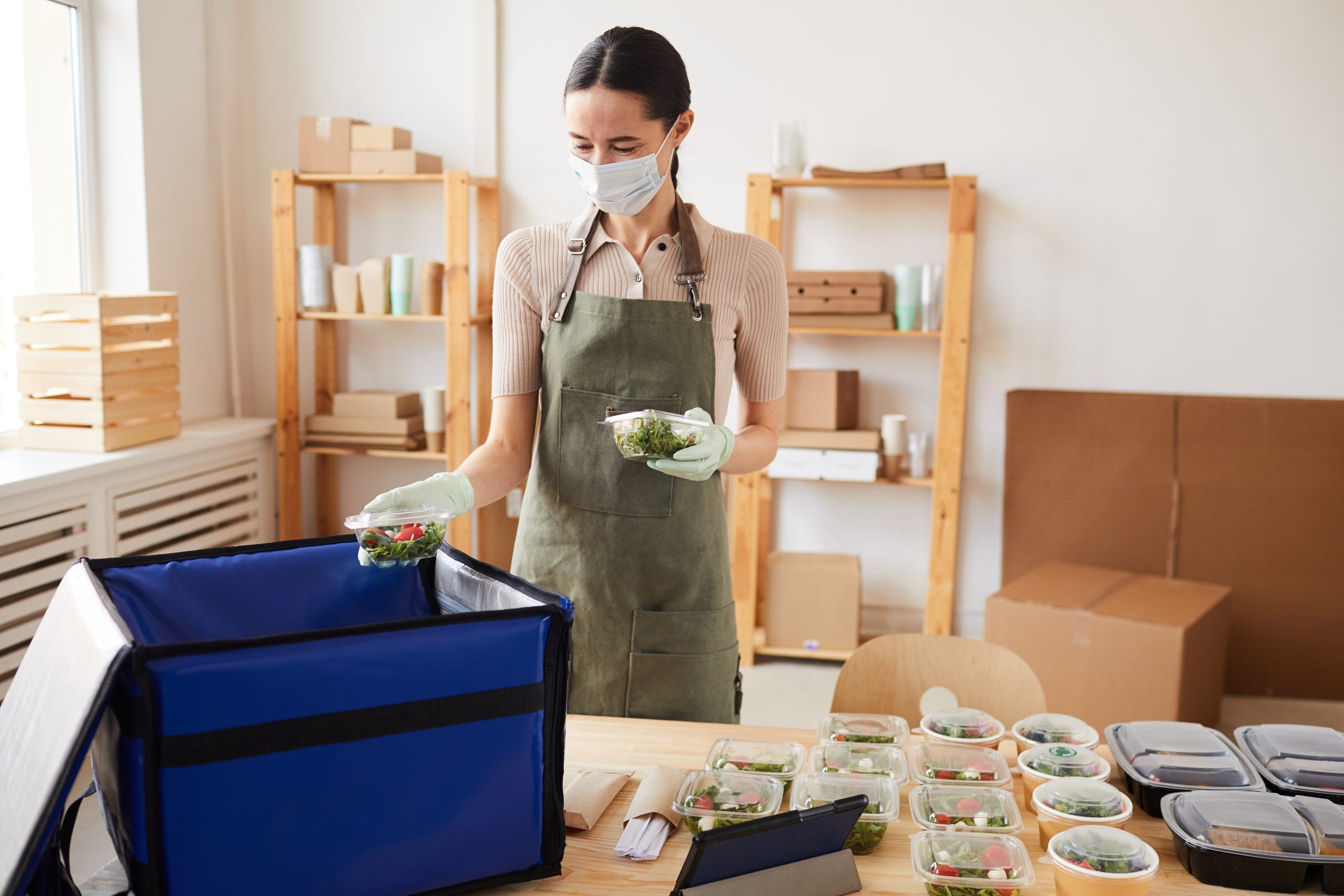 Many companies have already started to implement several contactless ordering for restaurants. Some of them are given below:
Delivery Instructions
The brands can use a comment box on the website or application for contactless ordering requests. Here the users need to fill the delivery instruction in the comment section before placing the order. This will help them in getting their preferred service based on their requests.
OnClick Button
Here the companies can also use an "OnClick Button" of the table booking system for small restaurants on their application or website. This will help the customers booking their preferred table in just one click.
Benefits Of Contactless Dining And Restaurant Ordering System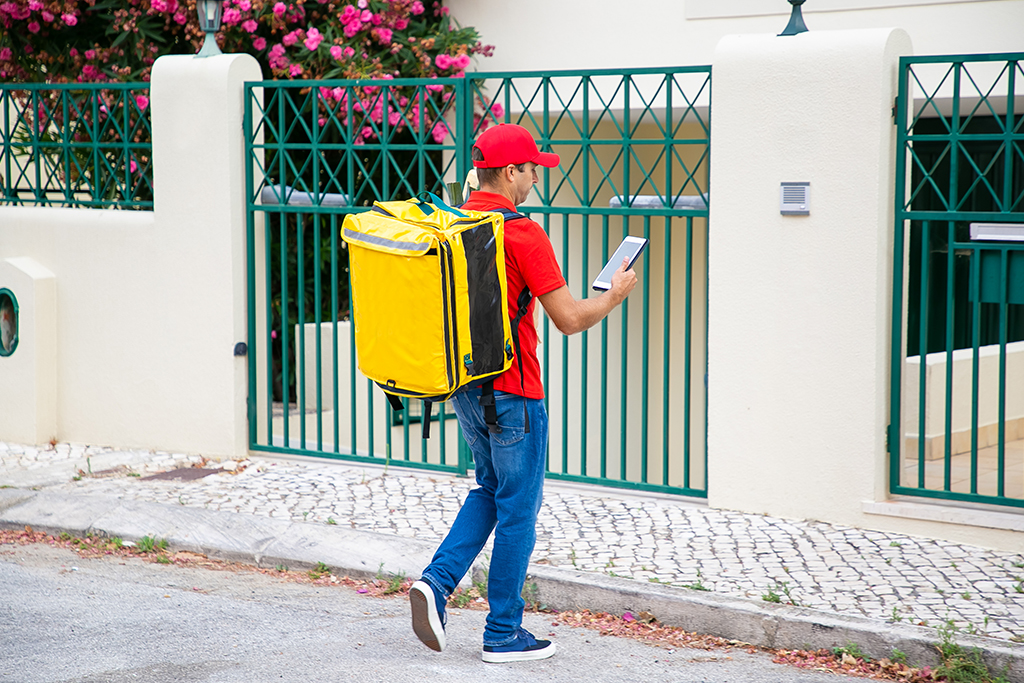 These days each and every one of us is in search of comfortability as well as ease of work and that's the reason why apps are built. Contactless dining and restaurant ordering is in trend and it is going to provide massive profits both for small and large businesses. Now let us have a look at the benefits of getting your own contactless best restaurant reservation system for your business:
Boost Sales
The main motive of your business is to earn more than what you spend for your brand. And developing such applications will instantly increase your number of sales and help to generate revenue.
Digital Menu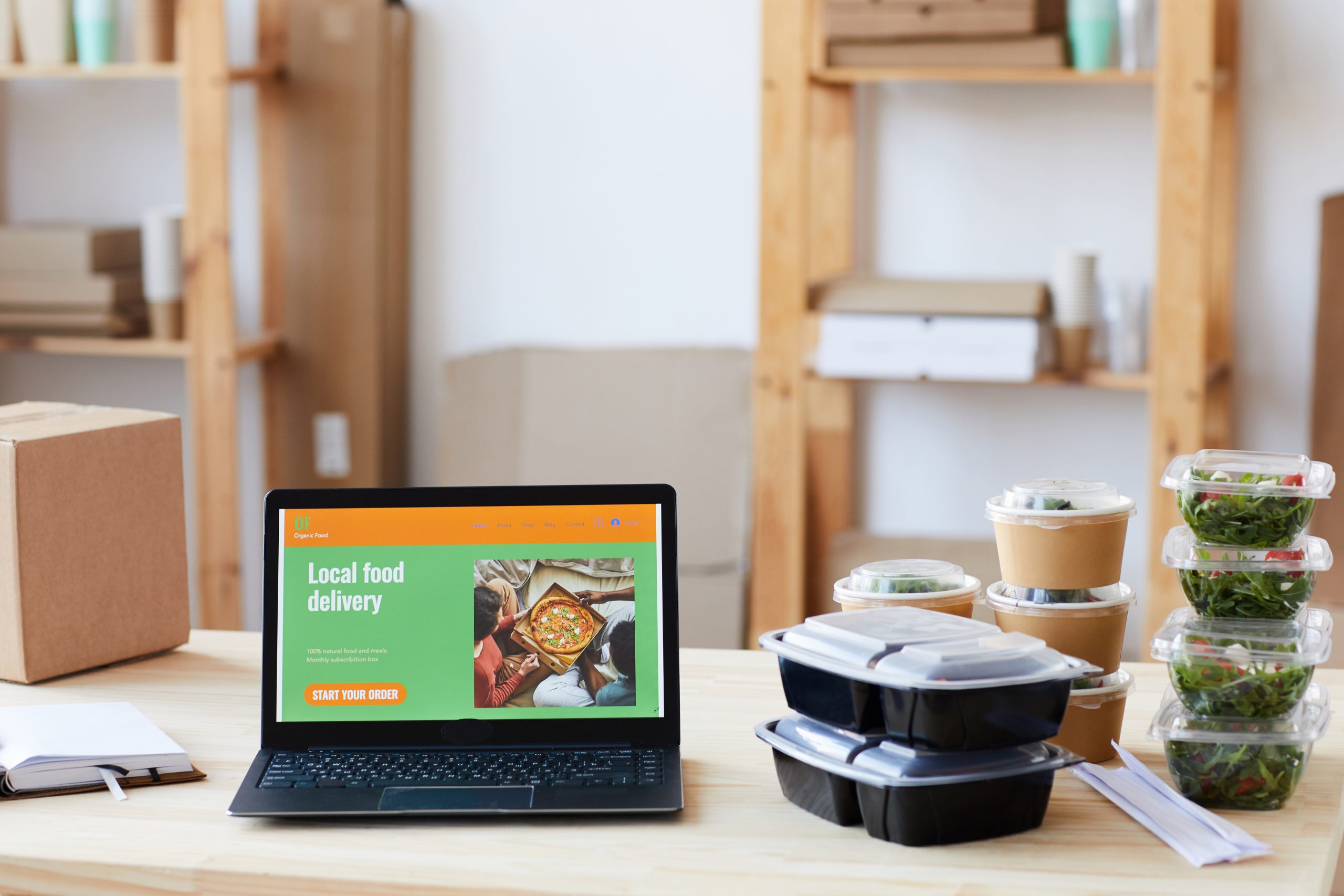 The menu is the first thing the customers will have a look after going through the restaurant details. And for this, your app developers will need to show their creativity on UI/UX design of the mobile application. As we know that the digital menu is the main tool which attracts the customers in booking their preferred table, so you need to work more on it. Navigation to the dishes will be easy which will help the users in taking them the items they are in search of. Following are the things that you need for your Restaurant Ordering System:
Food categories

User-friendly navigation along with filters

Search bar for specific food ordering

Special or what's new in the menu

Showcasing the attractive deals and offers
Reduces The Risk Of COVID-19 Contamination
With the help of contactless delivery along with proper measures, there is a high chance to beat the risk of being infected by the deadly virus. Initiating this technology is just the first step  for making it a safe exchange between the customer as well as the driver.
Manage Restaurant With Minimum Staff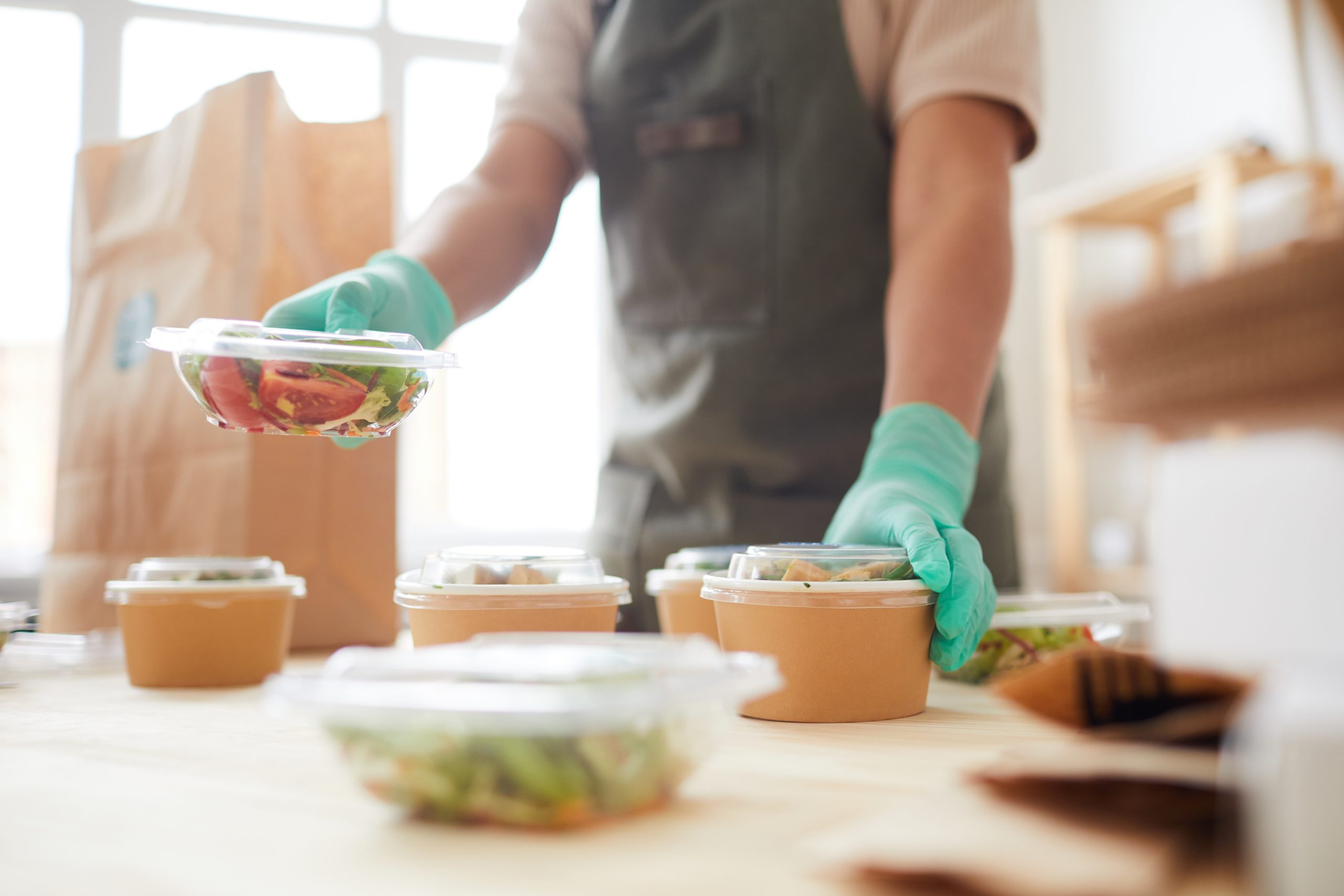 Hiring staff for your restaurant requires a huge investment. In fact, the high human resources costs will bleed your business dry specifically during this pandemic. While with the help of the best restaurant reservation system, your customers can easily make the orders by using QR code or the application. Using such advanced technology will help in reducing human resources for your business.
Manage Dine In With No Physical Contact
Implementing Contactless Ordering System will help in diminishing customer contact with your restaurant whenever they are dining in. Certain features like 'Scan Order Pay' can easily note the orders and make payments through your customers' mobile phones by maintaining social distance.
Takeaways Management With Minimum Physical Contact

Opting for Contactless as well as Cashless Takeaway System will maintain the safety and hygiene of your customers and staff. With the help of your app, the users can instantly place their orders on your app and then can pick up their order from the counter. This will lead to zero physical contact at a pre-decided time.
Better Quality
Using the technology, you can have greater control over the quality of your order delivered without any third party delivery partner. This is because mostly the food and packaging get damaged due to the inefficiency of third-party service providers.
Key Features Of Contactless Dining And Restaurant Ordering System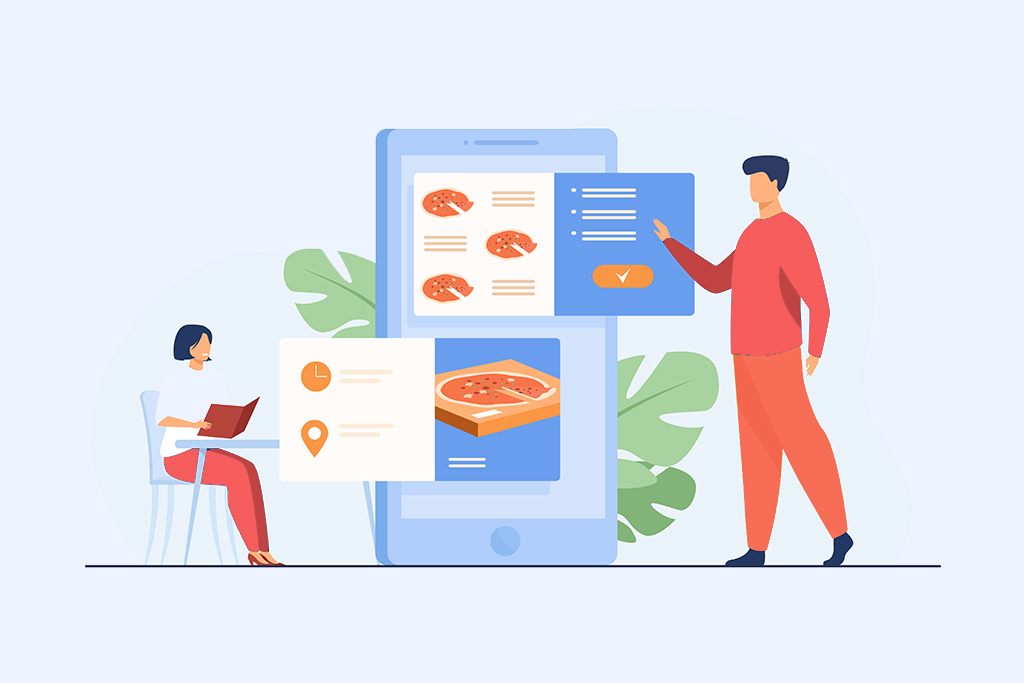 If your company is planning to develop a contactless restaurant and dining booking system, for offering a hassle-free and quality dining experience to the users, then you have to include the following features:
User Panel
Here are some key features of the contactless restaurant booking app that your customer needs:
Restaurant Details
Using the contactless restaurant app, your online visibility will be shown to the customers by integrating geolocation, a brief details of your restaurant (such as the type of dishes you offer along with day's special cuisines), restaurant opening hours and delivery services.
Table Details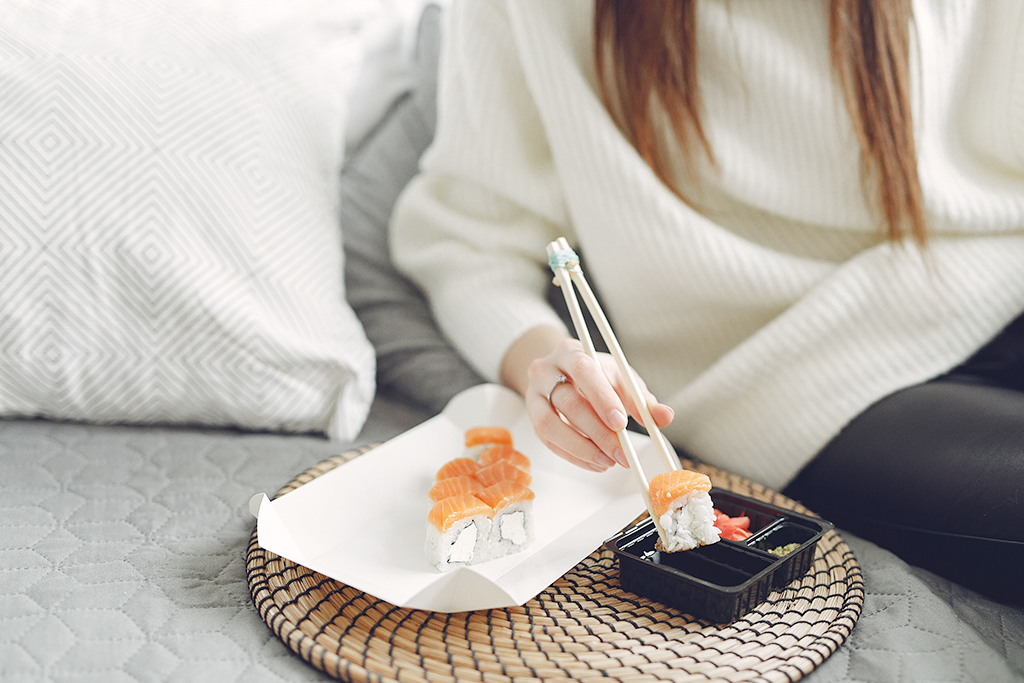 Each customer has his or her desired table choice. For instance, one of your customers may also look for the side table. Integrating a map on your restaurant app will allow the customers to navigate the table that they are looking for. Based on their preferred date and time the users can send the table reservation request to you along with the table details through the restaurant scheduling software.
Veg And Non-Veg Filters
This feature will help the customers in selecting their choice of dishes by avoiding unwanted food items. 
Best Selling Items
This option will display the auto-generated list that will show the trending or most ordered items along with star ratings given by the customers on your app.
Accepting Contactless Orders
Let your customers order appetizers or beverages when they are reserving a table. In fact, if there are any sort of special occasions such as an anniversary or birthday party, you can allow your customers to order a cake so that they can plan a sweet surprise for their friends and family.
Taking Online Payments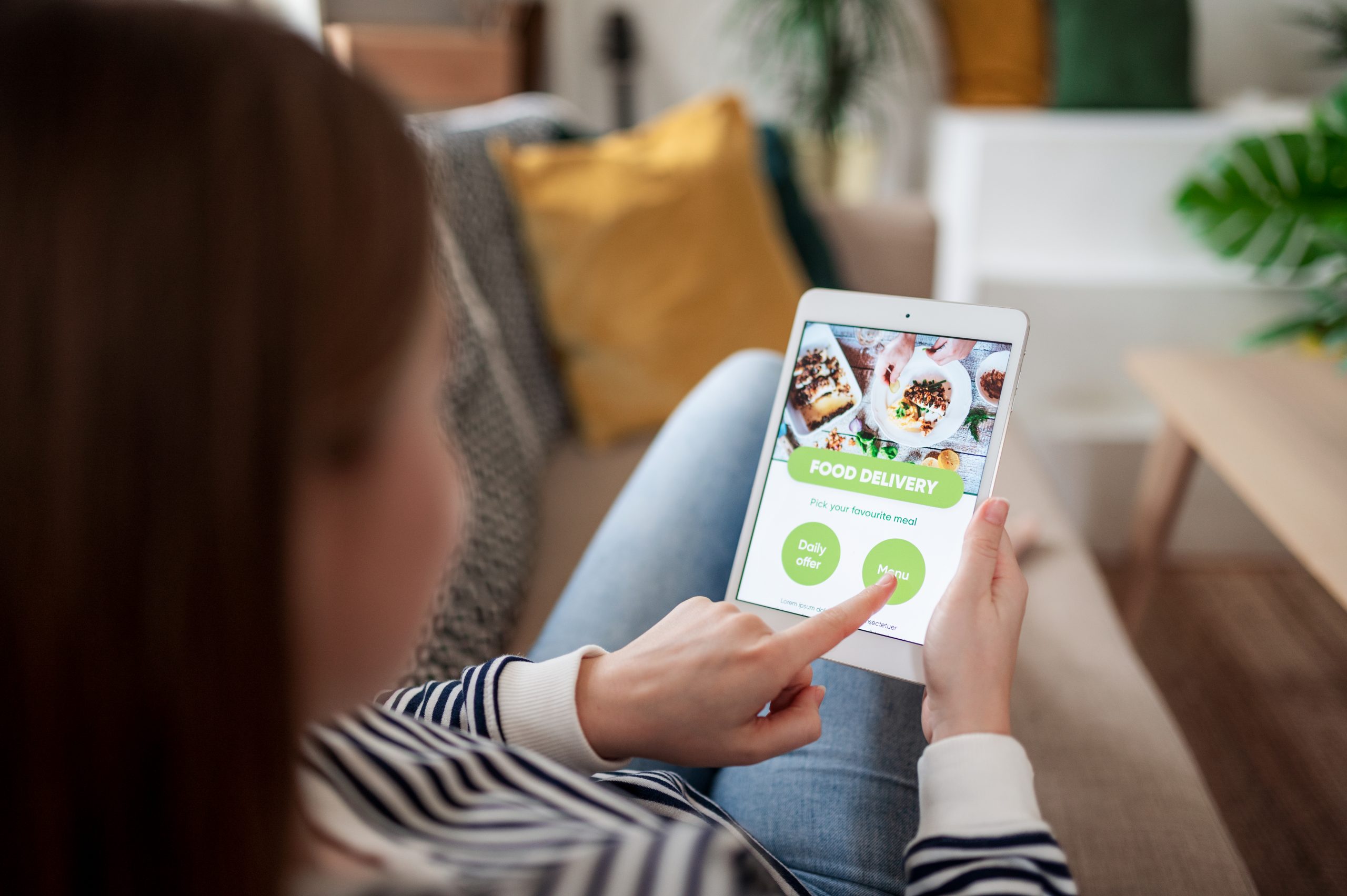 Here you can implement an online payment gateway in your app for maintaining contactless order. You can also include certain features such as checkout and process payment for the dish that the customer ordered. 
Coupons
Attract maximum customers by making an offer such as "get a beverage free with a main-course dish". Trust us people will automatically get attracted seeing such special offers.
Event Discounts
Stay updated with your customers' data for both your restaurant's and their special events. Send them to push notifications by providing maximum discounts on anniversaries or birthdays.
Points/ Referral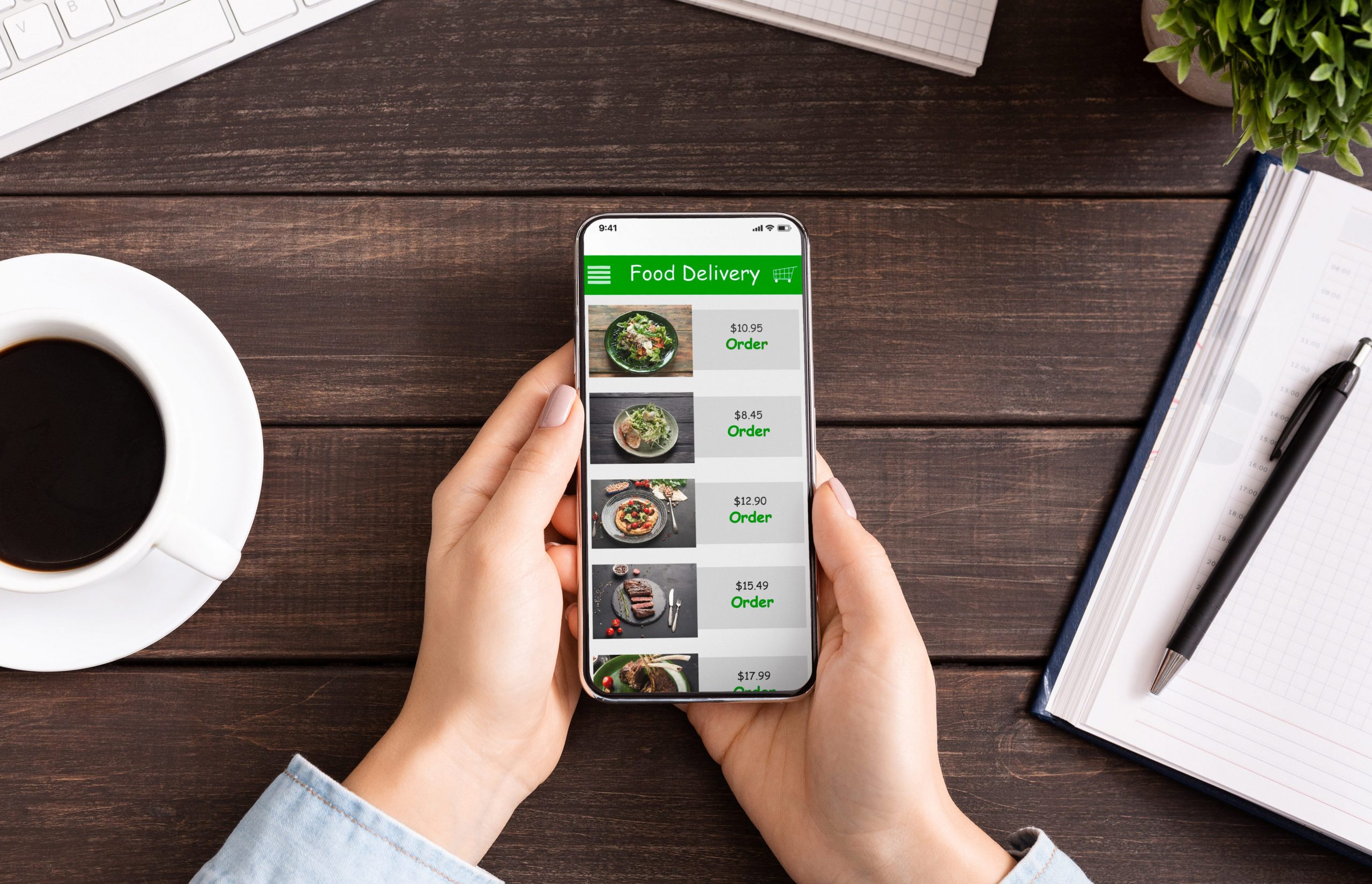 Provide your customers points after they order any special cuisines or desserts. This feature lets your customers know your brand's speciality and your customers will certainly refer your restaurant to their friends or colleagues. 
On the other hand, through the referral feature, the customers can send their unique referral link to their friends through SMS, WhatsApp, email, etc. If the app has been downloaded by their friends, then your customers will be getting extra cashback.
Loyalty Program
Do you know that the restaurants which provide loyalty programs attract the maximum customers? A loyalty program will help your customers turn to their regular customers.
Restaurant Panel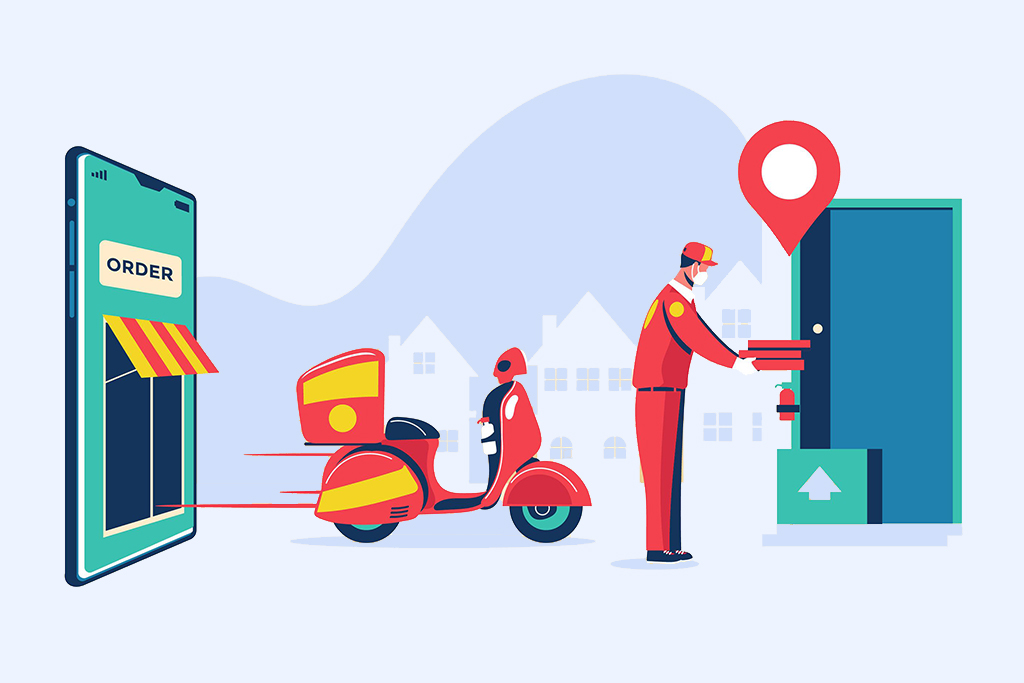 Following are the key features of the restaurant panel:
QR Code
This feature would let the customers place the order from your Restaurant Ordering System when they are physically present while maintaining social distancing with the restaurant staff.
Safety Measures
During the pandemic, most of the customers avoid visiting the restaurant and place orders. Implementing this feature will help in building the confidence of the users. You need to show all the precautions have been maintained by your staff as well as your restaurant in your app.
Best Selling Items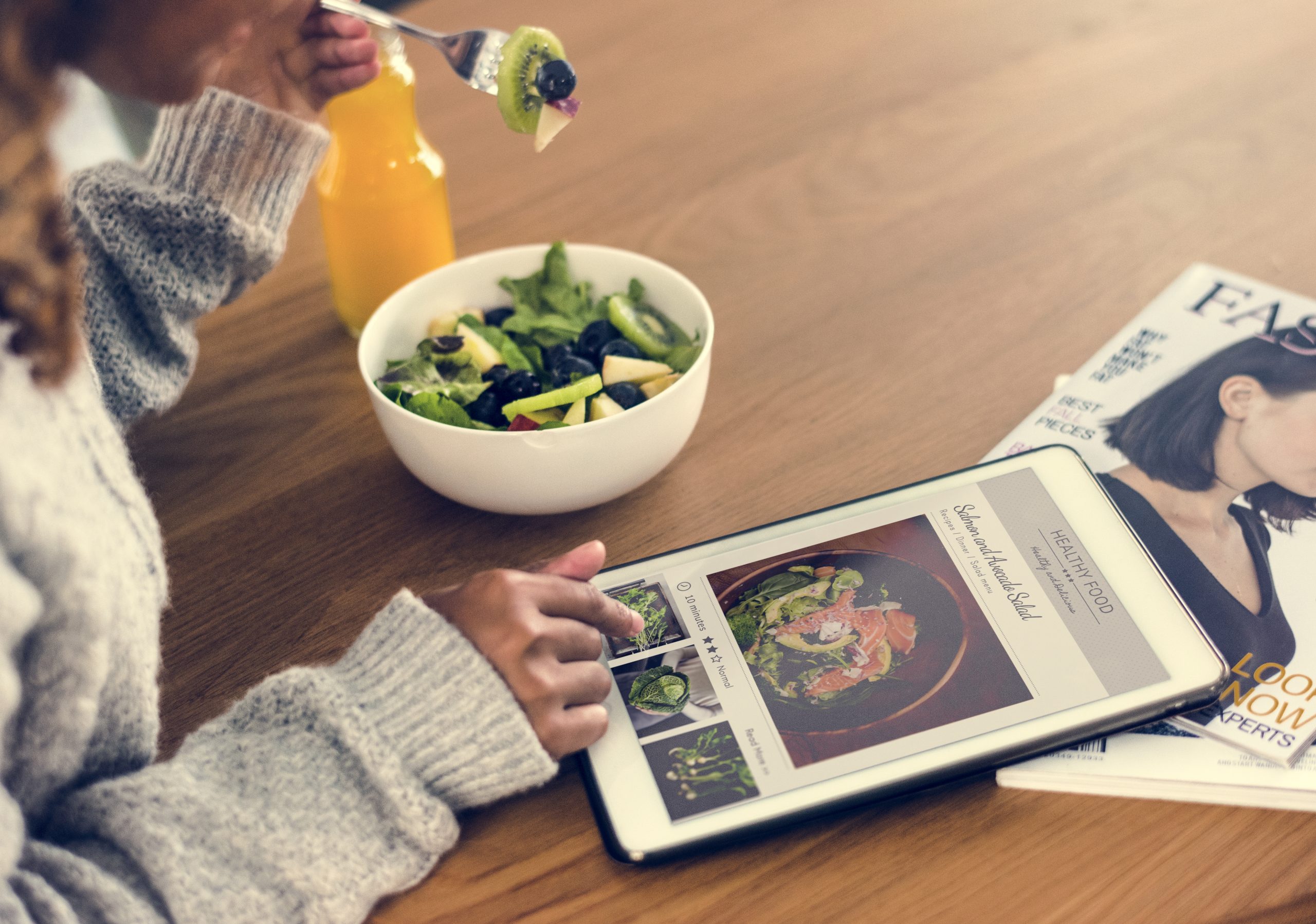 This option will display the auto-generated list that will show the trending or most ordered items along with star ratings given by the customers on your app.
Active Order
The users can also see the order that they have placed on a real-time basis. They can further track that particular order through the mobile app until they get the delivery.
Real-Time Feedback
You can see all your customer feedback on a real-time basis at the backend. This will help both and your customers to know how your services are. Consequently, you can work on improving your services.
Push Notifications
You no longer need to use social media platforms such as Instagram or Facebook to get in touch with your customers. Integrating the push notification feature will notify your customers about real-time promotions, menu or daily offers.
Admin Panel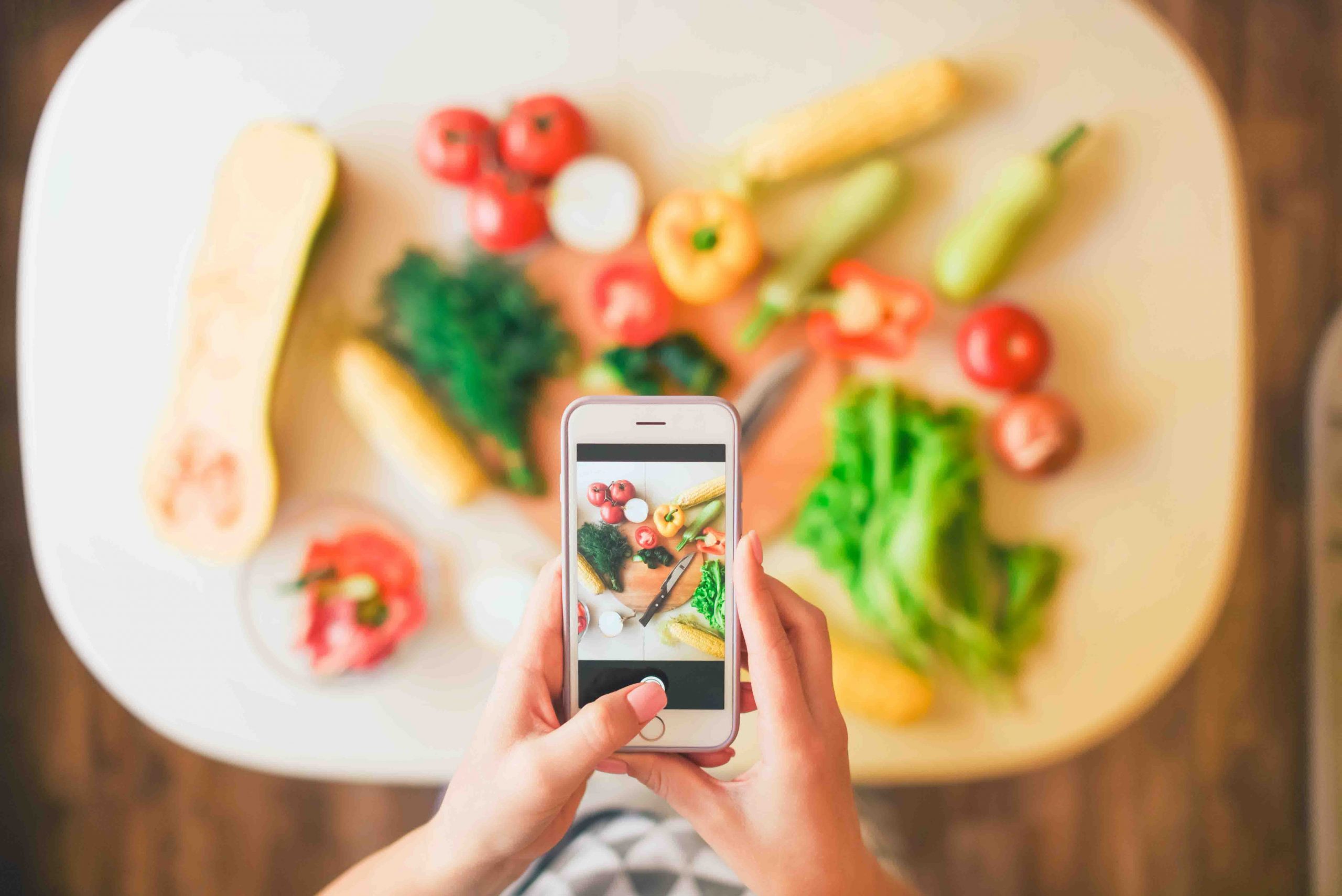 Following are the list of important features you have to include on your contactless restaurant and dining ordering app:
Store Management
With the help of this feature, you can easily turn on and off the delivery option, enable or disable the pickup status, customize the delivery charges as well as have full control over the delivery radius.
Rider Management
The in house rider app will help in creating as well as managing your riders right from the backend dashboard. While the riders can also turn on or off their availability status button through this app. The feature doesn't end here. The app also displays the real-time location of the rider through GPS tracking.

Dashboard And Analytics
Through the dashboard and analytics, you can easily have a look at the performance of your store in real-time.  Not only this but you will also get daily, weekly and monthly reports for the overall performance depending on how you filter them. By checking the analytics you can work to rectify all your issues and provide the best services to your customers.
Customer Data
You are able to gain maximum loyal customers and stay connected to them on a regular basis.  The app will help you get all your customer data and it will be available for you for the lifetime. This easily means you can get in touch with them either through email newsletters or SMS by sending them special discounts or so on.
Banner Management
Banner Management will help you manage static or rotational promotional banners for displaying all the in house promotions in your app. This means you can have control over the promotion of your restaurant and get your banner designed in no time through the backend.
With the help of all the above-mentioned features in your contactless dining and restaurant booking software, there is no chance to lose the race amidst pandemic.
Cost Of Developing Contactless Dining & Restaurant Ordering System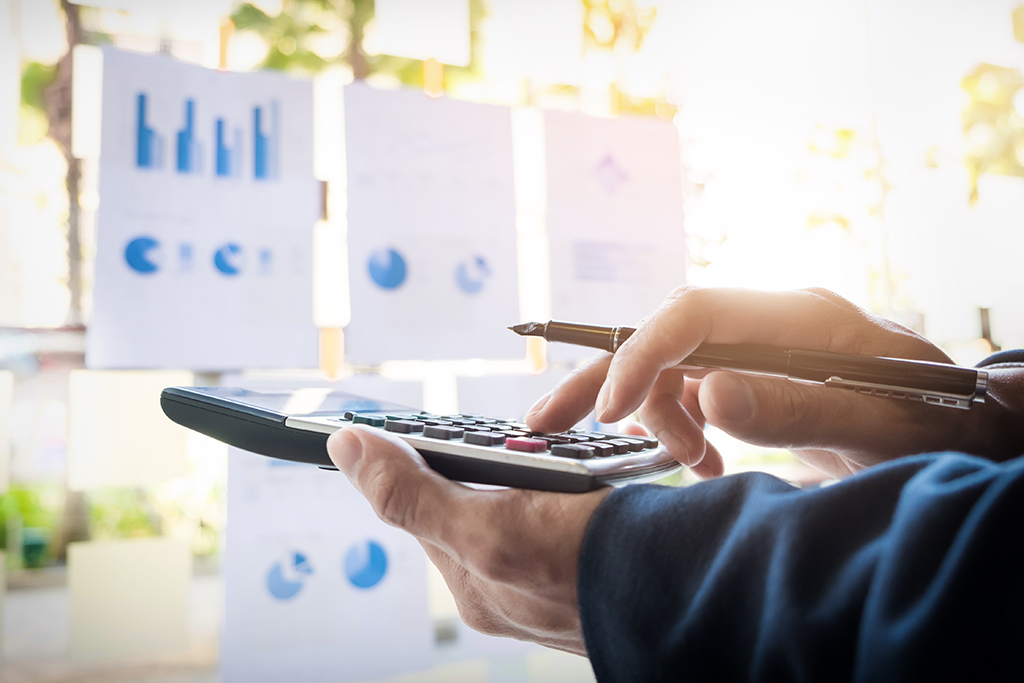 The final cost of the application totally depends on the total number of features that you include. A contactless dining & restaurant ordering app can cost anywhere depending on the level of complexities. 
Following are the factors which play a big role in influencing the actual cost:
Nature Of App
There are lots of features needed which classifies the application into complex, medium or simple. The more complex the level, the higher the cost of the application. Normally a simple application is extremely easy to develop and needs less time to design.
On the other hand, a complicated application needs professional and experienced app developers who have to work dedicatedly for a longer time. However, the overall cost to hire the app developers is the same but the amount varies in the increasing number of working hours.
Working Hours
As we have mentioned earlier, the overall working hours that the developers spend in building the application immensely influences the cost of the app. Apart from this the normal charges of the app development team also vary based on the responsibilities in the development process of the app.
Target Platform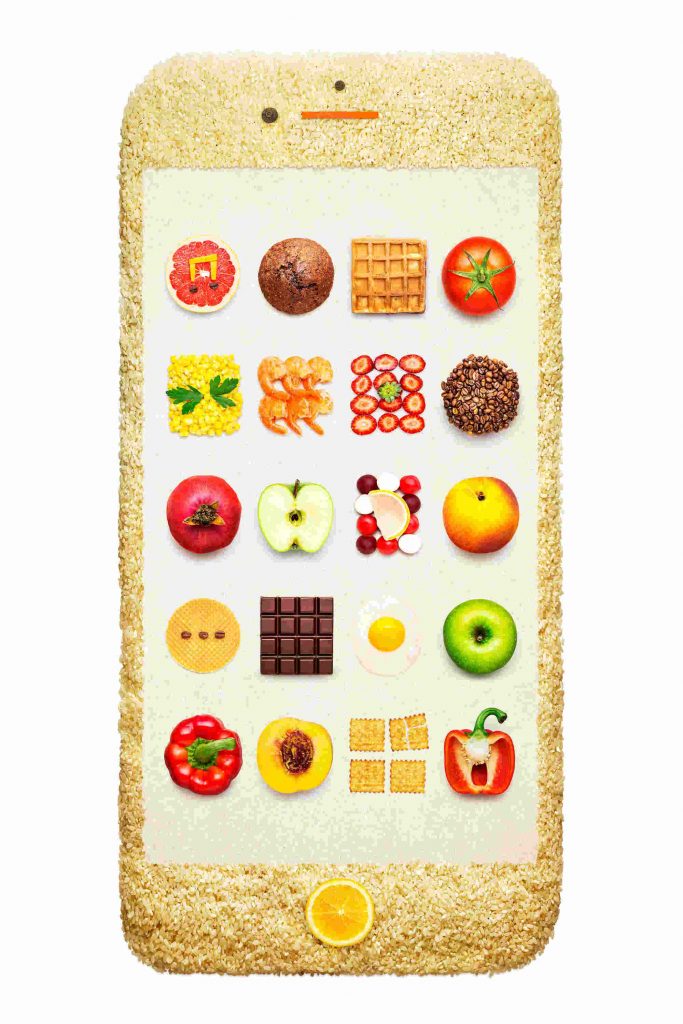 Both Android, as well as iOS, own more than most of the market share. However, you can also opt for native app development or cross-platform based on your application's target audience. One of the important facts that you need to know is that cross-platform development will allow your app to reach the maximum number of customers and the cost will be lesser as compared to native development.
Tech Stack For Developing Contactless Dining & Restaurant Reservation System
Payment:

Stripe, PayPal, Braintree
Direction Finding:

Google Maps, MapKit
User Location Tracker:

Google Places API
Storage:

Google, Azure, AWS, Digital Ocean
Registrations:

Gmail SDK, Facebook SDK

Analytics:

Google Analytics, FireBase
Final Words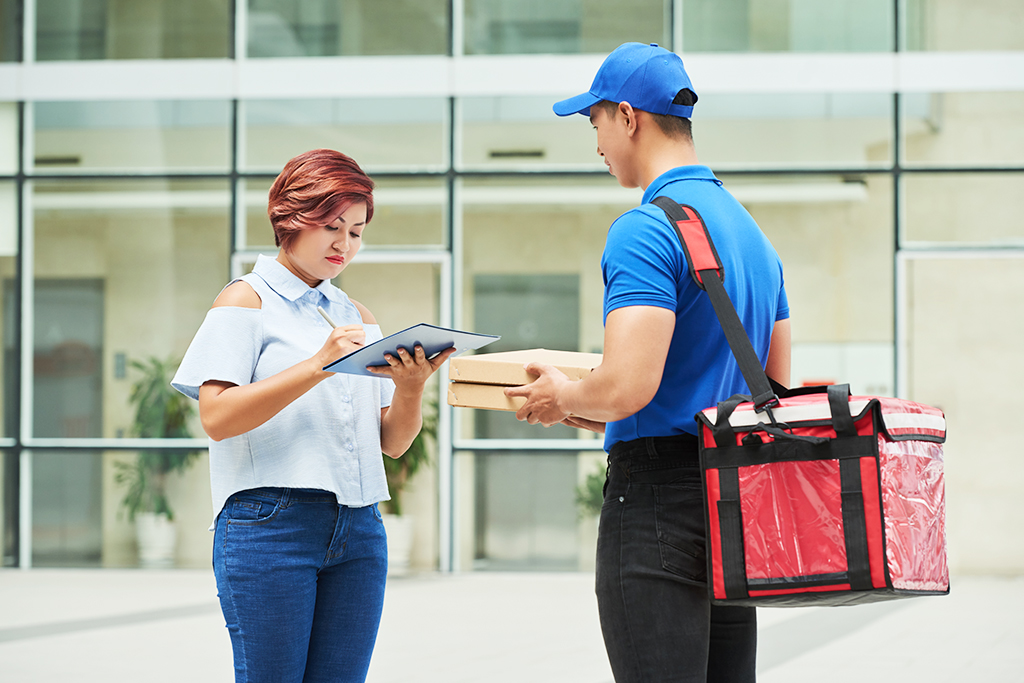 Because of the massive shut down of restaurants amidst pandemic, the industry has experienced a global recession. In fact, people are still opting for contactless dining and restaurant ordering systems even after the lockdown ended.  
As we all are facing a tough time, it is significant to meet customers' expectations as well as welcome new innovations that can help your business set in the new normal. Thus implementing contactless restaurant scheduling software for your restaurant will help you in continuing your business operations smoothly. In short, you can easily survive even in the pandemic. But you need to maintain all the precautionary steps for implementing this new technology. Thus, get in touch with AllRide Food Delivery experts for getting a team of highly experienced mobile app developers for building your contactless restaurant booking app.