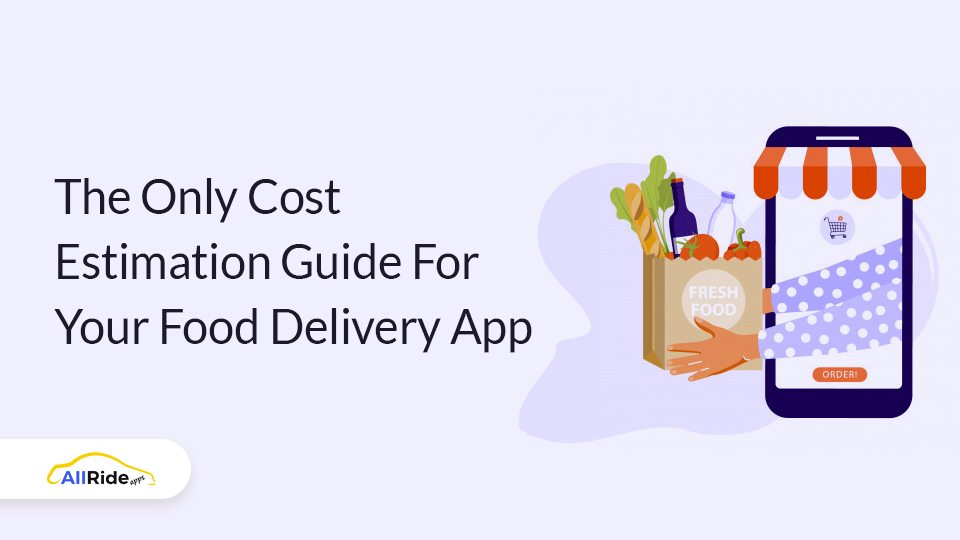 Food Delivery App Development Cost: An All-Inclusive Estimation
Gaining worldwide fame is quite impressive. Especially when we see big names like Uber Eats, Grubhub, Just Eat, etc. we feel good about the fact that we do not have to go hungry ever. The on-demand food delivery app has been a break-through for many restaurants and take-away food counters. The food delivery stakeholders are now going online and getting their business automated. However, the most precarious question which boggles these investors is food delivery app development cost. 
Also, to add to this would be the exposure that most food outlets have got in the recent past.

Several WHYs can be stated if we pay close attention to the surging demands of these food delivery apps.
       

Racing against and cooking on time has become a tough job to tackle at the same time.

       

You get an array of different delicacies and cuisines delivered to your home or office.

       

Who would deny some lip-smacking hot meals during a break or on a late-night date at home!

       

The apps are time-saving and are indeed the ultimate hunger savior for most.
The tie-ups with some of the best food junctions have also been a constant reason for the hike in the food delivery apps. A huge percentage of the population is fond of using these food delivery apps. Thus, these have been imposing enough to develop a food delivery app. However, of late, most of the food delivery businesses are facing trouble in sustaining their business amidst challenges. This video may help be of great help:
This blog on food delivery app development cost will give you an in-and-out layout of all those aspects that you have to keep in mind. These will come handy if you are already looking for ideas and want some practical insight in developing a food delivery app.
Why Does Your Business Need A Food Delivery App?
Let us take it slow and smooth as you analyze the needs which would compel you to develop a food delivery app.
Food! A foodie would simply start salivating at the very sound of this word. Serving such users, who are always hungry, is the most vital reason. 

Helping those who are unable to cook or run short of time would be a good deed.

Serving the office or house parties by taking bulk orders would also be profitable.

Reaching out to a wider mass and also to those who are unable to travel to a food joint.
Getting recognized, catering to the users, and spreading your wings point to the essential needs to develop a food delivery app. You can have it only for your food junction or use it as a platform in partnership with others.
Factors Determining The Food Delivery App Development Cost 
Scaling the peak of your app's success is never easy. Besides taking care of the hygiene and quality of food, you have to look into the other factors as well.

1. Hire A Proficient App Development Team For Your App
The first pillar of the success of your app would be getting the best app development to work. They are sure to give the most appropriate food delivery app to you. Once they set to work, you can heave a sigh of relief! Let them shoulder the development duties while you get time to chalk out your marketing strategies.
2. Choosing A Platform To Develop Your App
Choosing the platform to develop your food delivery app is an important and concrete decision to make at the very onset. After the choice has been made, the team will go ahead with the assignment. In this regard you will have the options stated below to choose from:
Web apps:

Make your app function efficiently on mobile phones as well as desktops or laptops.

 
Native:

If your app has to work separately on both the iOS and Android platforms, then it has to be built accordingly.
Cloud applications:

Conduct your food delivery business well by developing a cloud application like

QuickBooks

. You can easily access all the features of your app like stock-in, stock-out, etc. from it.
Choosing Android or iOS, or both would only cater to different types of users. Making the food delivery app compatible on both the operating platforms would mean better and bigger exposure for your business.
3. Designing The App
The food delivery app has to look attractive, rather appetizing. Building the app with great designs, layouts, photos, videos, and other visual effects must be done with an ace and equal grace. It should, indeed, be a visual treat. All the backend work must be considered well so that the entire package should be a flawless product.

4. Testing And Deployment Of The App
Besides all of the above, proper and acute testing of the food delivery app before being deployed has to be conducted. This will evade any chances of mistakes or loopholes. The app development will get a final chance to make amends or modify anything that requires immediate attention.
5. Routine Updating Of The App
The app team development will have to keep on updating the app in the App Stores; so that it does not fail to meet the changing expectations of the users. This would both be upgrading the functions and also the services.
Phases Of Food Delivery App Development
The following phases will be much required to make a concrete and promising food delivery app. No matter what your app is all about, it has to have these three phases. These phases also determine the cost of food delivery apps.
Phase 1: Backend Framework
You need not worry about this phase if you have already hired a proficient app development team. It is the team's responsibility and duty to make a flawless coding with the most suitable coding language. This has to be well in sync with the frontend development. This framework has to be determined well in time before the development of the app starts.

Phase 2: Frontend Development
Picking up from phase 1, the frontend development of your app has to meet all the requirements of the users. So let the app development team choose wisely the visual graphics by using CSS, JavaScript, and HTML. Since the users will only see the face of the app, this is where the team has to put in a lot of labor and exhibit creativity.
Phase 3: Interface
This is the final confluence of all the tiny and major components of both the backend and the frontend developments. You can say that this is where both developments show their magic together.
Therefore, your estimate for spending on these phases has to be precise. 
Other Essential Food Delivery App Development Phases
These following aspects are also required to build an utterly well-developed food delivery app.
Research and study at the onset of the development:

Do your homework and discuss with your app development team about your needs and wants. See that your app fits the bill of modern times and user demands.
Convey your ideas for the app:

You are free to put forth your ideas and let the development team design it on the same line. Since you will know how you want your app to work, you are most welcome to let the app development know them

Communicate with the app development team:

The development team has to be well communicated with. Since their call would be the final one in the technical aspect, your call would be more relevant where meeting the customers' demands is concerned.

 
Check for yourself:

Before your food delivery app is introduced in the market, sit with the app development team, and see what you want to add or delete from the frontend of the app.

Use of UI/UX:

Making an appealing layout for the app

is bound to pull more users. Since visuals leave a lasting impression on our minds, this has to be dealt with on serious grounds. The deft UX designer must ensure that your app meets its end result of making sense to the users. It is his job to portray the usability of the app. Whereas the UI designer looks into the fact that each page communicates well with the visuals.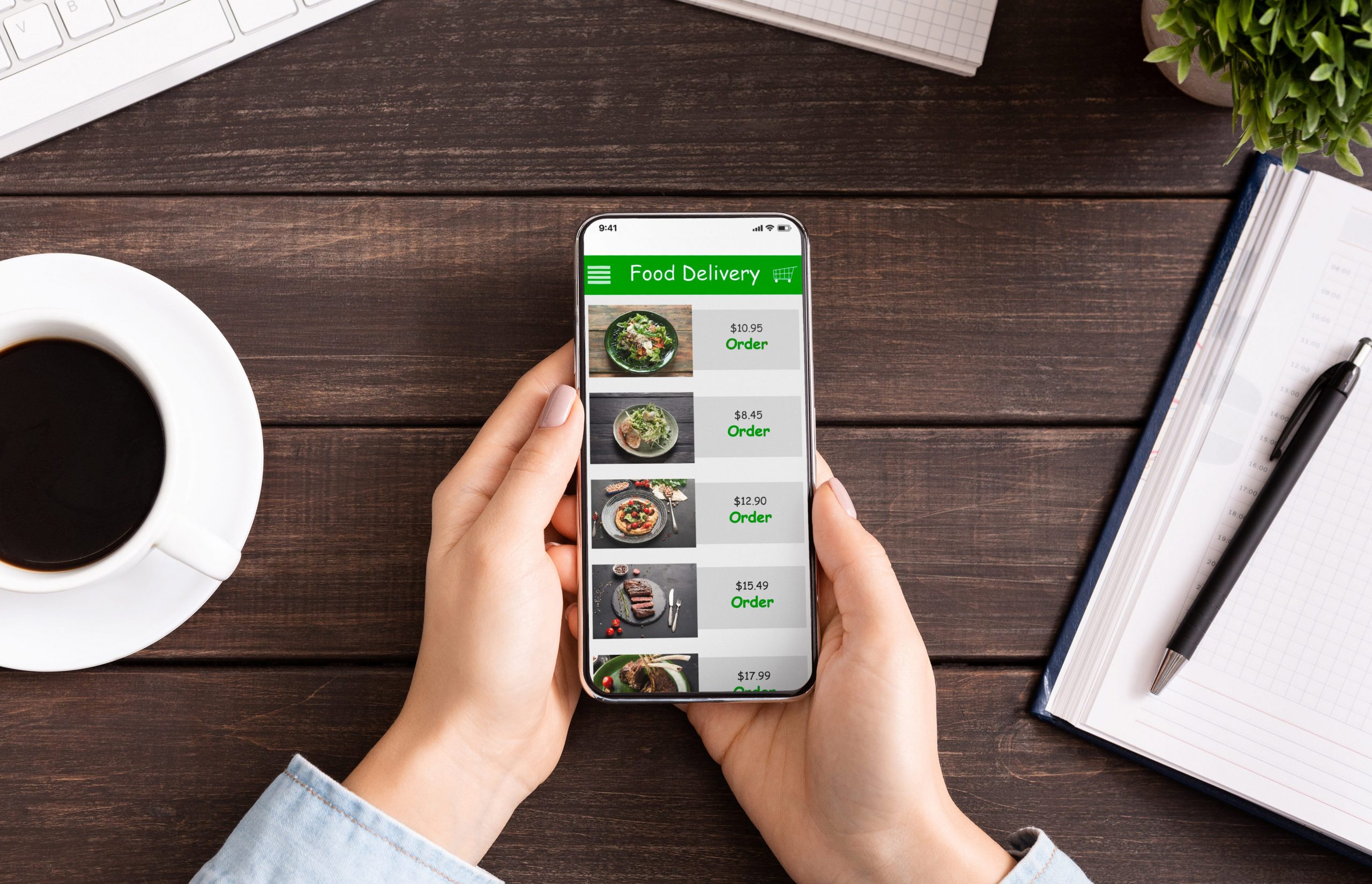 Complete Estimation Of The Food Delivery App Development Cost
Stop breaking in a cold sweat at the thought of a huge expense. Get an idea of a pocket-friendly budget and also do a thorough market study.
Development budget: The initial amount can range between $6,500 to $11,000. The entire budget to build the on-demand food delivery app would cost you around $30,000 to $40,000. However, the price might differ depending on the professional developers. The charges can be $25 to $49 and $170 on an hourly basis, depending on the country.
2. Costs for updating: Every time your app needs an update, it will cost you a certain amount. This cost might vary, and you can compare it with other app builders by getting into talks with them and taking note of their professional charges.

3. Documentation and patent costs: Since you are focusing on creating a brand name, it is best to get a patent done. Besides this, the legal documentation to secure the app name from being stolen or forged, you have to pay nearly $1000 or more.

4. UI/UX designs and designing expenses: Now it is up to you to choose the layouts and designs. Of course, it goes unsaid that if you are going for the simple and the basic ones, then your cost would be less but if you want the most attractive ones, then the cost would be more. You must chalk out your budget accordingly. For a normal app, the cost can be between $1,500 to $3,000. The features will make your app look attractive to the users, and it will soon gain more popularity.

5. Testing of the app: Before making the app go live, you have to check if it is running smoothly. For this purpose, a tentative amount of $4,000 must be kept aside. This is a must since the app needs to work to its best capacity before it reaches out to the users.

6. Payments made to the developing platform: Whether you are choosing iOS or Android, you have to pay them for using their services. This is a mandatory expense as, without a payment operating platform, your app will not be able to function.

7. Play Store charges: Uploading the app on Play Store for downloads also incurs charges. Using this service is also important since most Android users will be downloading the food delivery app from here.

8. Security payments: Keeping your app free from viruses is also your lookout. For this, you have to secure it well with all forms of firewalls. Besides using proper anti-virus, you also have to make sure the user's data and information are not hacked.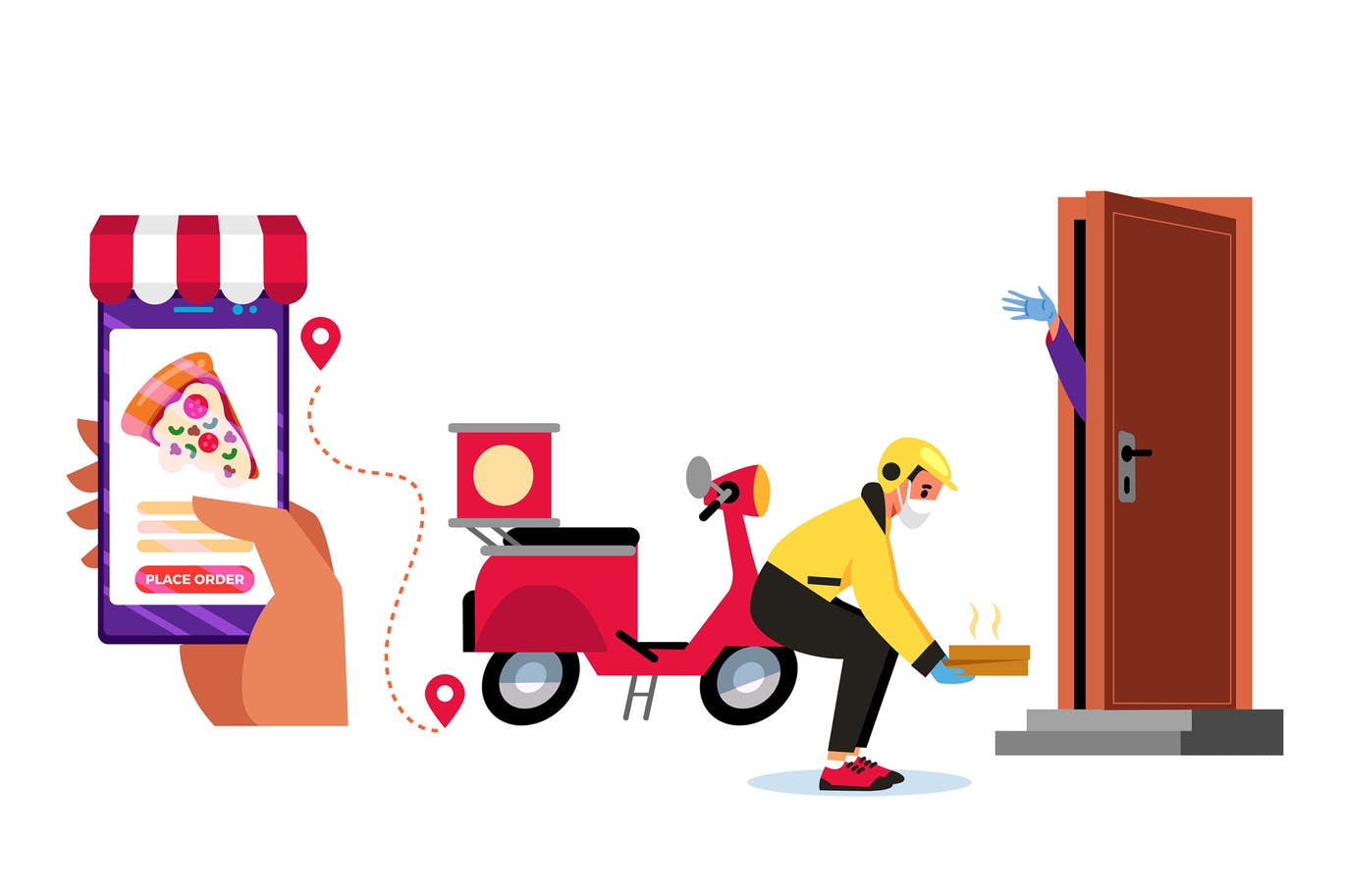 9. Charges of the development team: The team members, i.e. the developers, will pitch their charges along with the rest of the expenses. So be prepared to meet their demands too.
 10. Miscellaneous like marketing and publicity: Promotions of your app are much needed. So wherever you choose to promote your food delivery app, you have to pocket out a considerable amount of funds for its publicity.
All the cost might differ once you hire an app development team. The main reason for this is the difference between a pro and an amateur. The ones who are professional and have already borne productive results will charge you more. On the contrary, a start-up would hike lesser charges. However, the choice is yours as you are the one who will be investing in your dream app.
Thus, it completely depends on you to choose your app development team before investing a significant amount. Do keep in mind that you really should not judge a development team's efficiency on their professional charges. It would be the wisest to go for potential and creativity.
Therefore, this would answer your question of how much does it cost to build an app like Grubhub? Getting an estimate will help you to gather your funds quickly. You can start with a nominal budget and then increase it as and when you get handsome turnovers.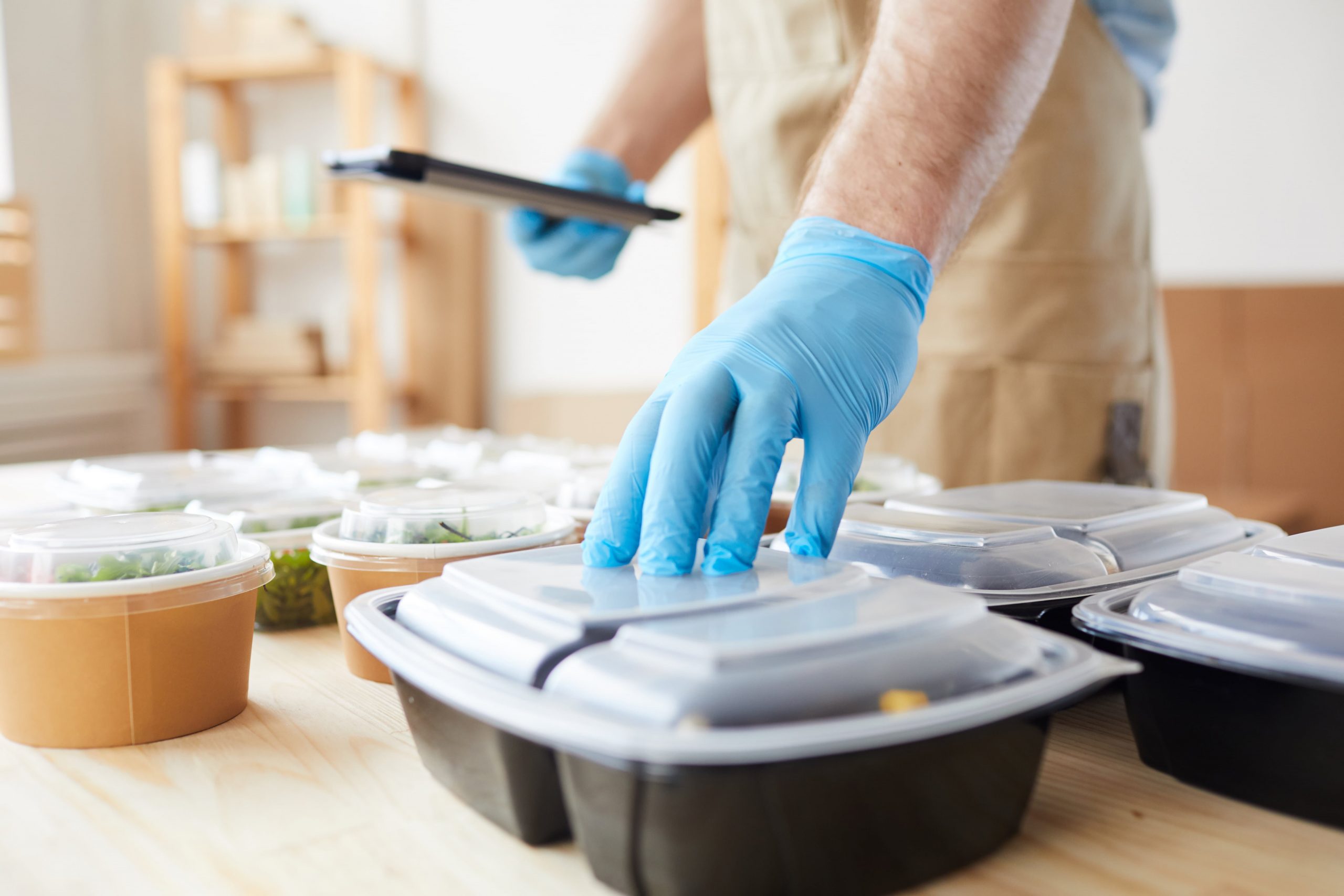 Stop Worrying About Food Delivery App Development Cost And Hit The Head-Table 
The returns after the investment would be impressive. Thus, having an idea about the estimated charges would be in your favor. You can cut your cloth according to your need and you would surely not run out of money. Staying pennywise is good, but you must focus all the more on the user-friendly features and the functioning of the app.
A huge number of downloads will only be possible when you will serve everything under one roof. Make your turnover with numerous downloads and also from the partnership with the hotels, restaurants, cafes, etc. If you want to hit the global head-table with your food delivery app, then let us help you. Connect with our food delivery experts today and get your unique food delivery app solution delivered on-time.