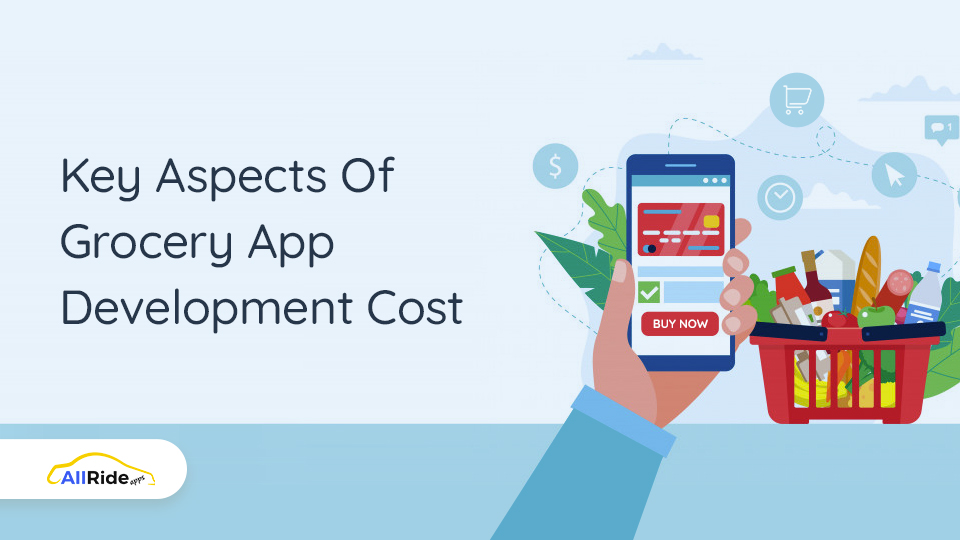 Complete Grocery App Development Cost Estimation You All Need
Ever since the inception of grocery apps like Grofers, BigBasket, etc. there has been a surge in their demand. Users have been downloading them for quick delivery of groceries, fruits, and vegetables. The recent pandemic COVID-19 is also a reason why more people are using these apps. Therefore, these facts bring us to the point that how important it has become to develop highly efficient grocery apps.
The cost of developing these apps will be more if you want high-end features. The cost will surely be nominal if the grocery app is a  standard one. In the succeeding paragraphs, we will see what are the areas where you need to invest. These will be helpful in making a draft of the expenses and make a budget for the same.
Around 79% of buyers use their apps before making a purchase. This is a handsome percentage that shows the popularity of grocery apps as well.
Why Does Your Business Need A Grocery Delivery App?
The development of a grocery app is done with a lot of thinking and research. If the end result i.e. meeting the user's demands, is not met by the app then the entire effort hits the bedrock. Thus, the importance of developing a mobile application for buying or selling groceries is intense.
The grocery app is developed to reduce the painstaking efforts of visiting the shops and departmental stores to buy groceries.

It entitles users with the finest app experience.

Discounts and offers lead more users to download these apps for their benefits.

The clients get a productive platform to sell their items and products.
Factors Determining The Grocery App Development Cost 
The following are some of the most essential requirements to develop an app, which also determines the overall grocery app development cost. Now that you are focusing on a grocery app, make sure that the hired team understands your demands. As you will be paying a good amount for getting your job done, you have to be wise while negotiating with them.
1. Get A Well Trained App Development Team
An attractive and efficient grocery app has a well trained and greatly experienced development team working behind the scenes. This team of experts must hone the skills of making great apps. They have to be thorough with the aspects that would make the grocery app meet all the demands of the users and the client. It is their responsibility to update the app and keep in pace with the changing demands.
2. Choose A Developing Platform
The team has to choose a developing platform like Windows, Mac, Linux, Android, iOS, etc. The app must be responsive to mobile phones, tablets and laptops. Choosing the right development platform will also lead to a number of downloads. Undoubtedly Android is the most popular platform in recent times. The best thing would be to go for cross-platform app development. 
You can choose any platform you wish according to your budget such as,
Web apps or Web Application 

Hybrid native 

Native

Cloud applications
Single or cross-platform: Which application type should you choose?
Native apps: Native to the platform like IOs or android and needs to be developed separately for each platform.
Hybrid: Hybrid apps can work on all platforms like Ios, android, etc, no need to develop separate native apps. Currently, many agencies are going forward with this kind of apps. 
Webapps: Go for creating web apps, which can work both on mobile and desktop.
Cloud applications: You can also develop a cloud application such as QuickBooks where you'd be able to directly order, update, modify, delete your stocks/ delivery details according to your daily business transactions. 
3. Design And Go Live
The layout and the design of the app have to be finalized, after which the work will progress. The development team will proceed with the designing, coding and testing of the grocery app once they have decided upon the UI/UX. It requires deft and skilled hands to do the work. Proper strategies and research are required combined with proper UI components. 
Better designs will increase the app standard but will also cost you more. Once the testing is done the team will get chances to improve the drawbacks. It will also be an opportunity to include any other features for making the app better. After the completion of building the app you can go live. 
4. Updating The App
As mentioned earlier that this too is the job of the development team. The grocery app has to be updated to remove any outdated features, to mend any serious patches, make the app experience for users better, to add more features, and more.
Phases Of Grocery App Development
Three pivotal phases have been discussed here. Each one has an important role to play while the app is being built. A deft team of app developers is needed to give you proper value for money.
Phase 1: Backend Framework
Get hold of a reliable and diligent app development team. They will be able to fix the backend framework and go ahead with the required app development tools. The coding languages have to be used wisely so that they are well in sync with frontend development.
Phase 2: Frontend Development
The second phase of the app development can also be stated as the client-side of the development. Here the data is converted to visual graphics by using HTML, CSS, and JavaScript. This will help the users to view the end result and use it as per their requirements.
Phase 3: Interface
Here the development merges the backend and the frontend developments. Two or more distinct components are put together on the interface to finally get the fully developed app.
All these are major parts of the app development and the expenses are covered by the team in their bills. You must ask in detail about their charges. If the efficiency of the app needs more development then the professional charges of the team will also be hiked. Thus, the expenses of developing a grocery app can really cost you a fortune.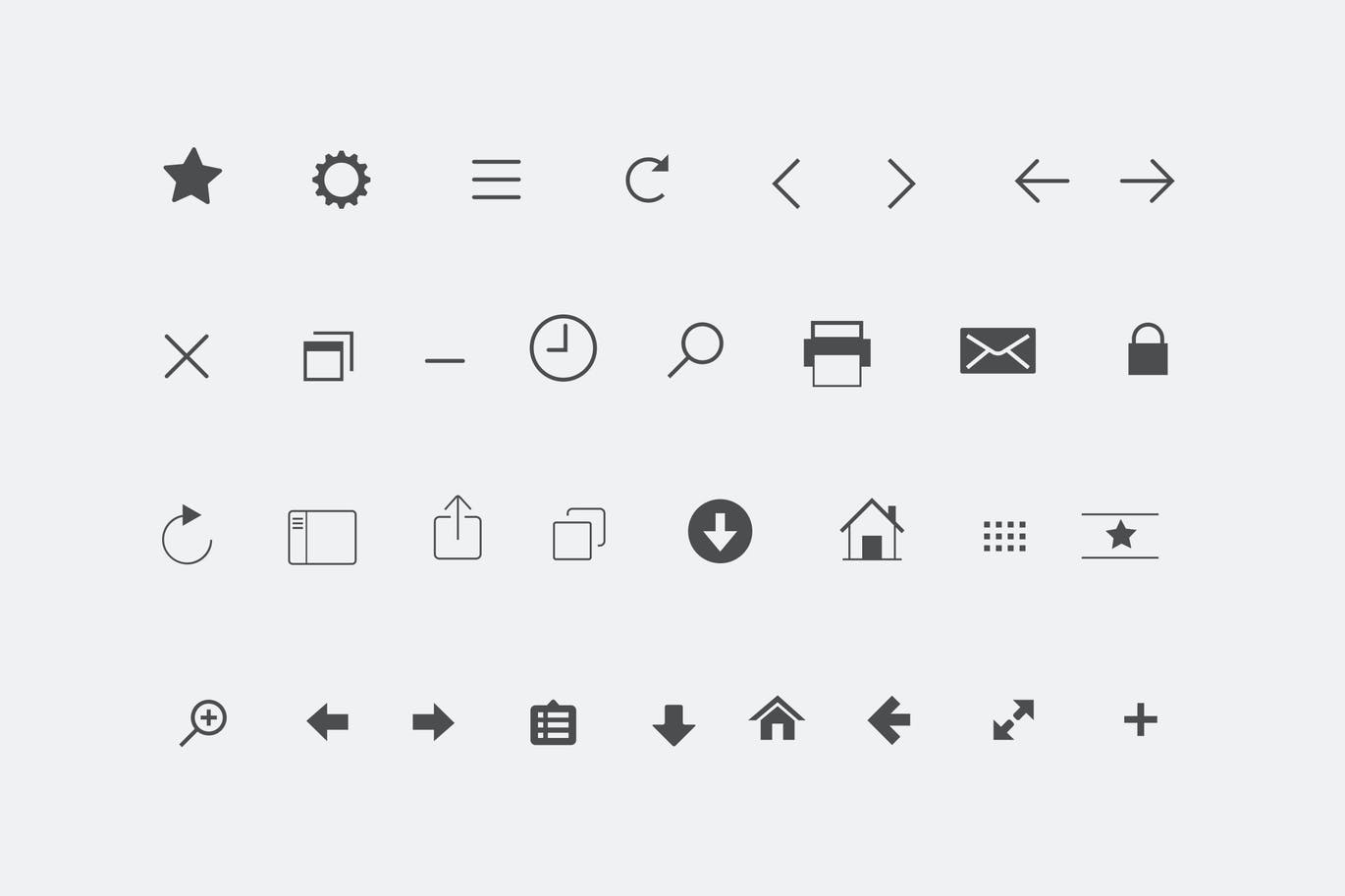 Some other essential grocery app development phases include:
Research before you set about with your work: B

efore you give your ideas a shape, you have to do enough research about the cost of the development of the app.

Designing of the app: O

f course, you have to

design the app as per the UI/UX of your choice

. You must check what is trending and will give the best results.

Developing the app: O

nce you are set then start with the development. Go along with the plan and make amends as and where it is needed. You might as well come up with better ideas once you start work.

Testing and going live:

After the completion of the app it has to be tested so that the proper working of it can be seen. 

Maintenance:

the app has to be updated and maintained from time to time. It has to live up to the changing demands of the users.
Check Out The Complete Estimation Of Grocery App Development Cost
A significant portion of the expense areas has been discussed above. The ones stated here are more intensively talked about. This will give you an estimate to cut your cloth according to your need.
Development budget
The development budget will surely vary from one team to another. A top-notch and skilled team of app development experts will charge quite a lot. This guarantees a better and developed app. You can be charged around $50 to $250 an hour for developing your grocery app. The price may vary as per your country and demands.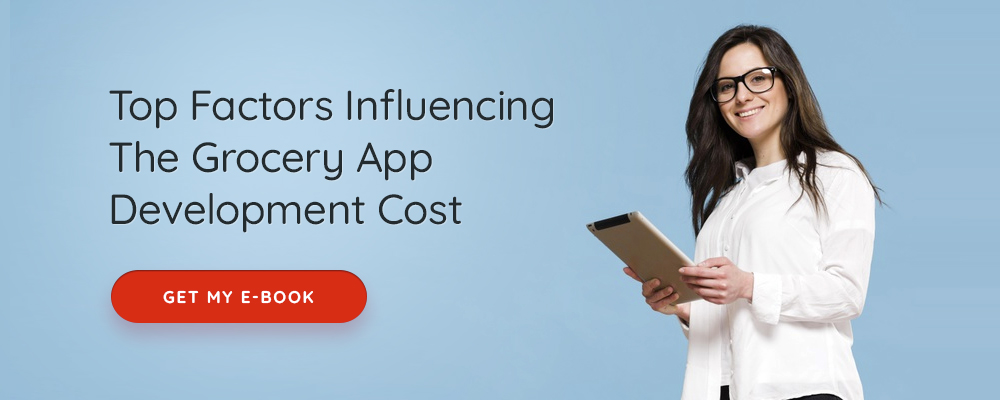 2. Updates
Delivering a developed app is a major part of the entire development is done. Another important aspect is to keep on updating the app on app stores. Since this has to be done by the team of app developers, you have to pay them from time to time.
3. Documentation costs
As there is always a chance of meeting frauds, it is wise to get technical documentation done. It will cost tentatively from around $1000 to $2000. You must not budge away from paying this amount in order to safeguard your app.
4. UI/UX designs
The cost for the UI/UX designs can range between $1500 to $3000. Users must be given a great app experience and to do that you have to make use of UI. Adding features only will not help the users to use your app smoothly.
5. Testing of the app
Once the app is developed and before it goes live, testing will be done. For this, another $2000 to $4000 will have to be paid to the development team. This is a vital aspect of the smooth functioning of the app without any flaws.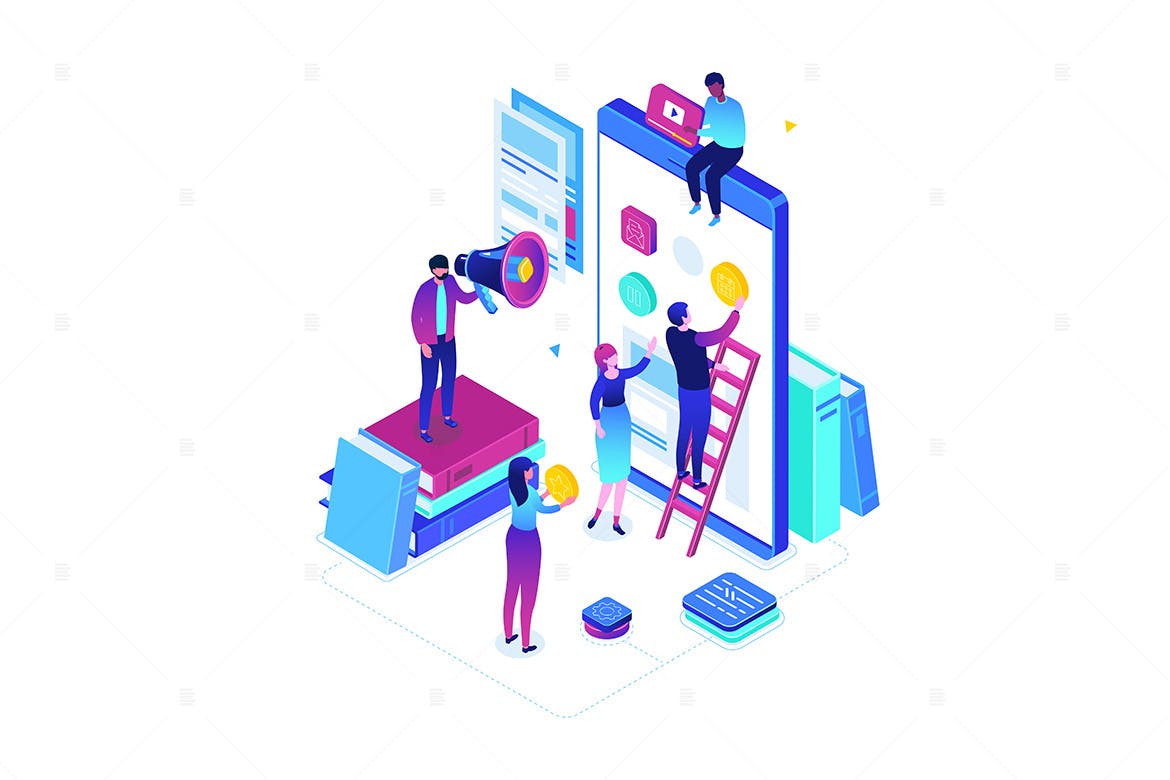 6. Designing expenses
Since the app has to be designed well, the team might need to buy some pro version layouts for the app background. This is an extended expense which can be given a pass. The development team might also charge you for making unique designs for the app.
7. Expenses of the developing platform
Usually, if your app is developed to support only one platform then no such expenses are to be shouldered. In case the app has to be made compatible with two or more platforms then you have to pocket out an amount.
8. Security payments
You also have to pay for a secure app experience. The app has to be hosted on a server and has to be downloaded from Play Store. For these two mandatory applications, you have to pay a fee.  The server cost might cost you roughly $20 to $50; Play Store charges would be $25 (to be paid one time).
9. Paying the development team
An estimated budget would be around $10000 to $20000. This is for the basic app. If you want a highly developed grocery app then it ranges up to $50000. If you are hiring extreme professionals then you must be well prepared to pay a hefty charge.
10. Miscellaneous
Besides all, there are some expenses always lurking behind that might come in unannounced.
Time Influences The Grocery App Development Cost
The development team has to be given sufficient time to develop the app. Almost three to nine months are required to deliver to you the completed version of the app. Some factors that might determine the time required would be:
How advanced your app is going to be.

Basic versions take less time.

Advanced versions will take more time

The features that have to be developed in the app system

The efficiency and proficiency of the team handling the development of the app.
It is pointless in hurrying the progress because you have to trust the team with the work. You can hover over them all the time but surely do ask for the progress.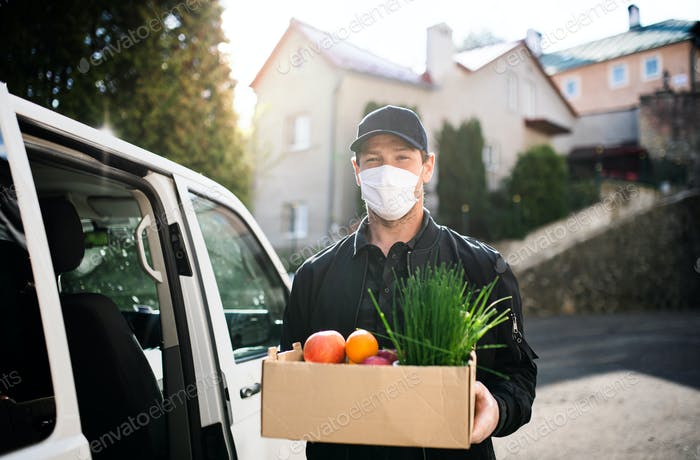 Also, keep in mind the following as well while developing the app on both Android and iOS.
Having an efficient backend server support on the app will cost you much.

Adding complex features, a development platform, and customized features will hike the cost.

You might as well have to pay as much as $20,000 to develop a simple app with simple features. So choose wisely.

Once you launch the app there will be other costs to bear like promotional expenses.
You might as well start with a low budget app but once you start doing well you can surely upgrade the features, UI/UX designs, cross platforms, and the likes.

Beware Of Swindlers
By now you can assume that quite a lot of money is involved in getting a well-built app. Many fraud companies are there who can cheat you or not keep the promise of developing your grocery app. In such situations, you might look out for the following.
Do make a background check of the company you are investing in.

Talk to them at length so that you can gauge their knowledge and expertise.

Also, do not give them the impression that you

are in desperate need of an app developer. This might lead them into extracting you.
Customers' feedback

is also a great way of knowing a particular team of developers.

Look for any recognitions or awards which will guarantee their authenticity.

Be wise while making the payments. Keep valid documents for the same.

Also, keep your official documents of the contract safe.
How to get a good turnover and cover all your app development expenses?
No gain, without pain – it holds true in this matter as well. If you are wise and visionary enough to see the tomorrow of your app, then you have to invest in the best possible ways. There is no doubt that you will not leave any stone unturned to get the best grocery app. It will be a tough competition with the big names in this business. Besides chalking out the expenses for the app development, you simultaneously have to plan for gaining from the investment.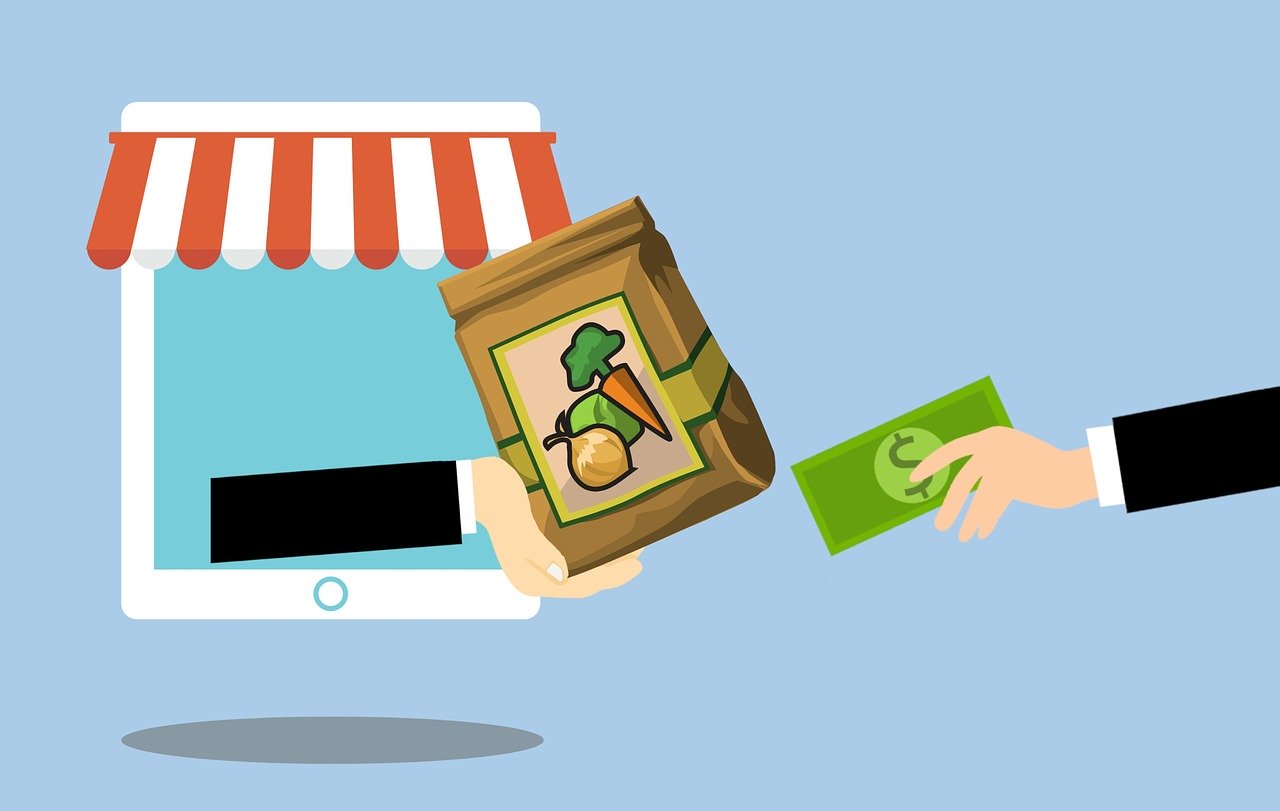 Increase your app downloads by promoting it well.

Get in touch with partners who would promote your app.

Make strategies and make the app suitable for your

target audience

.

Keep an eye on the others to keep up with the competition.

Update your app for secure and easy usage.

If the user finds the

app a suitable one then he will continue to use it. This will also increase your popularity.

Induce good offers so that users are attracted to use your app more.
These are only some points to get your app known. Remember that reference works like magic in these circles. So if your app performance is great then it will also get a lot of shares. In this way, the circle will increase and the number of downloads will escalate. This in turn will fill up the expenses.
Let Us Wrap It Up Now
To conclude it can be said that the grocery apps have become necessary in the urban areas. As people are running in the rat race, this happens to be the only way to buy their daily items of necessity. To meet this end you must make an expansive app that will be beneficial to the users and will be profitable for you too. If you have to meet the expenses of developing a grocery app then you need a well laid out plan. The more the downloads, the more profitable it will be for you. 
Gain financial backing and hire the best grocery delivery app development expert in the town. AllRide has helped several clients by taking their delivery business to the next level with smart AI-driven technology. Book a free consultation session with our experts today.