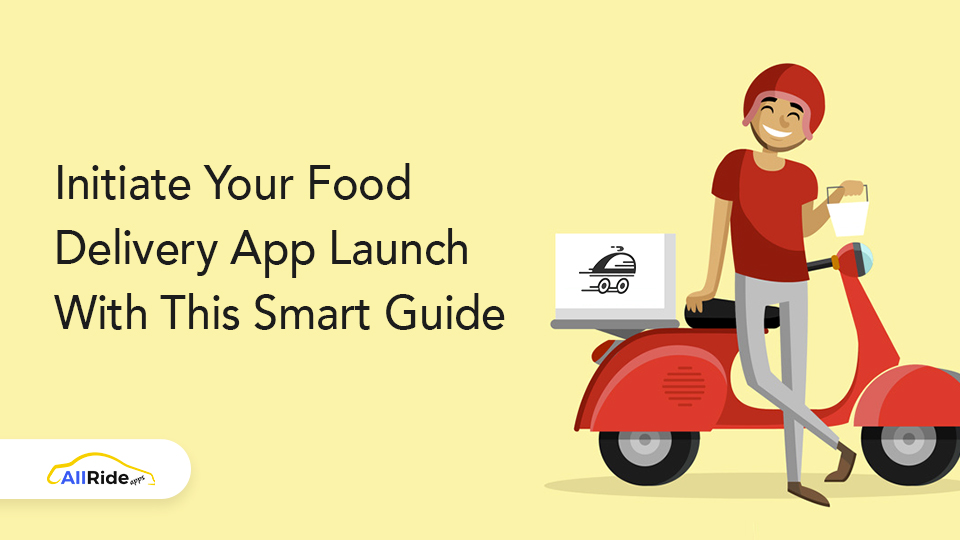 Be The Next UberEats Food Delivery App With This Complete Guide
"It's a lot of people who do not want to go out to a restaurant for the occasion. We hear from drivers how often people answer the door in their pajamas" – thus stated by a Senior Market Researcher, Melissa Wilson, of a renowned Survey and Analysis firm (Technomic) in the USA. This has been only possible due to the advent of food delivery apps. With more startupreneurs wanting to become the next UberEats Food Delivery App, this business is something that is super trending now. 
Convenience is the major factor that has led millions of consumers to adhere to the online mode shopping and service ordering spree. The trend has earned so much popularity that, according to Statista, at present, there are more than 203.6 million subscribers of online food delivery app subscribers. It is also predicted that by the end of 2020, this industry is going to earn a revenue of 10196 million USD.
With a projected increase of 14% in the number of consumers and a 19% rise in revenue, there are many more reasons as to why online food delivery apps are gaining popularity in a geometric progression curve. 

It is also projected that within 2023, online food delivery businesses like UberEats are going to grow three times more than on-premises food business forms. More than 60% of consumers order food directly from the website or application of the restaurant rather than relying on food logistics services. This showcases the awareness of online consumers in getting the best and fastest food delivery services.
Why Are Food Delivery Apps Like UberEats Gaining Popularity?
The major reasons which led to the widespread adoption of online food delivery services can be outlined as the following-
Growth in the purchasing power of the middle-class population globally.

Ability to choose from a highly populated list of cuisines as per self and family preference.

The convenience of getting every order delivered at doorsteps.

Provides relaxation from cooking and hassles of dining out, as consumers get everything delivered at home.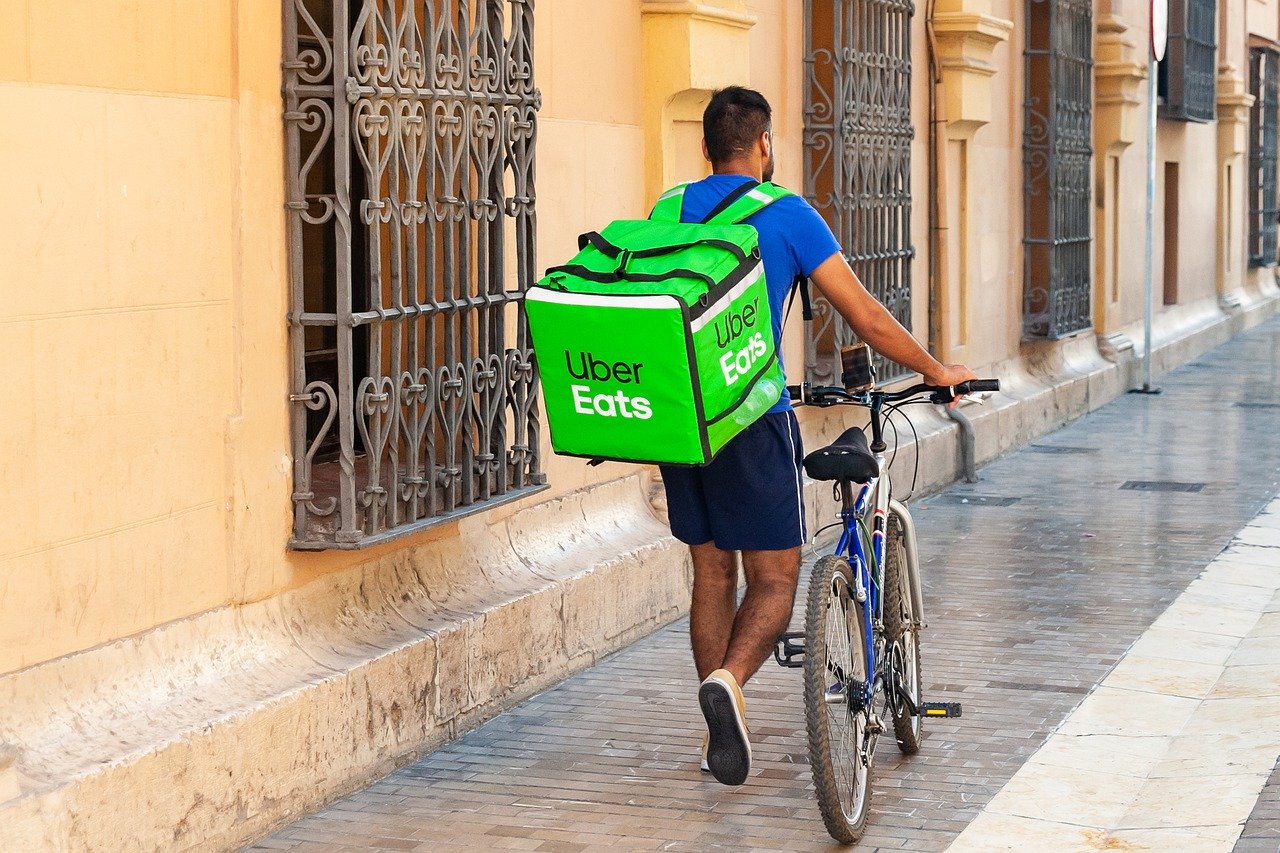 This business has many benefits from industrial perspectives as well for food businessman –
Gets a greater exposure or reach due to the digital mode of operation and marketing.

There is a relatively lesser investment in creating an application and adopting online business and marketing mode than going for a physical one.

It gives

flexibility in business model

by which restaurants can have their own online food delivery app or can outsource the delivery task to third parties.

Can serve a greater ratio of multiple orders at a time hence resulting in greater optimization of profit.
These are the basic factors which led to the growth of the online food delivery business. They are lucid enough to attract attention and lure anyone to venture into this industry. These might be the reason that thousands of food delivery application requests are received by Google Playstore and Apple App Store frequently. Any business assuring 25% annual growth will certainly attract attention to profit-seekers!
Moreover, according to an analysis "Consumers are spending more than double the time to explore and order online — from 32 minutes per month in 2017 to 72 minutes per month in 2019", which certainly has increased by now.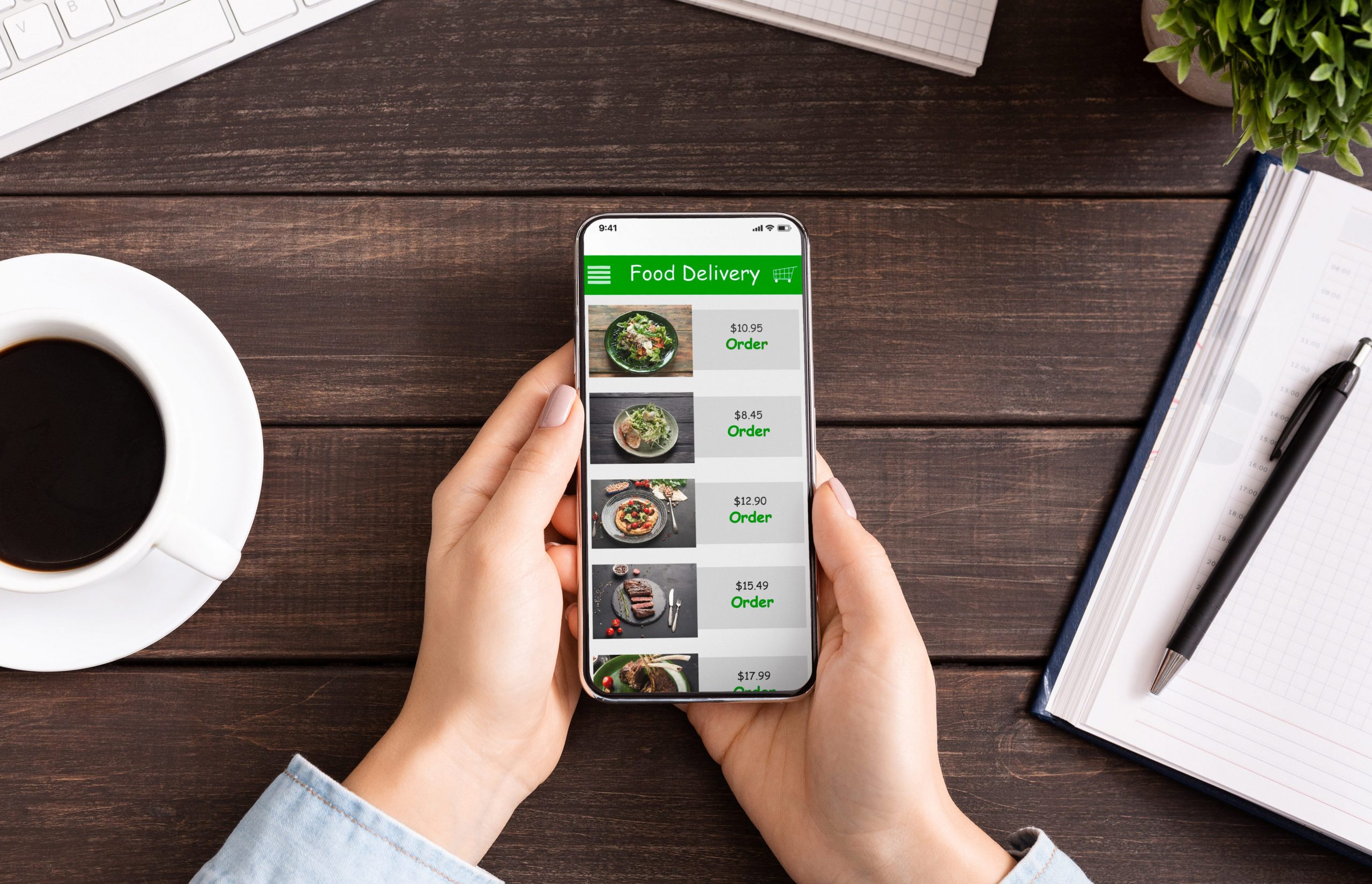 If you are having any similar projection or perception of starting an online food delivery service, then we can help you guide in the process. This article will provide you step-by-step guidance on developing something like UberEats food delivery app. It is going to provide you with all relevant information associated with both technical and non-technical parts of the app development process.
Online Food Delivery App Development Plan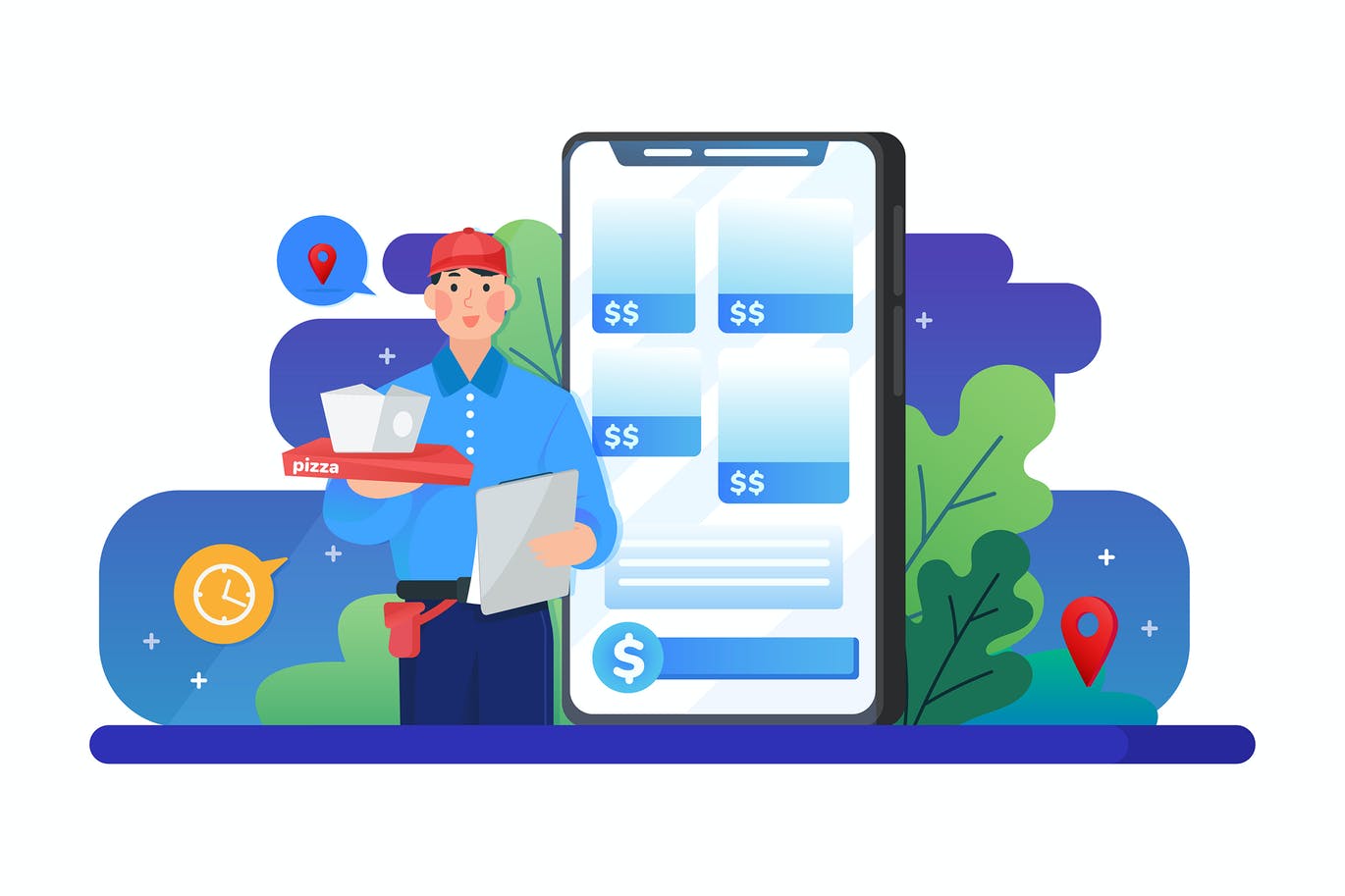 Before you start planning for a food delivery app development, you must have a detailed knowledge of the market. Your market research questionnaire might have queries like-
What makes this business earn so much profit?

What attracts consumers to such online food delivery apps?

What does it take to reach out to a greater mass of foodies?

Who are your immediate competitors?
There can be many more questions on your list. But to get an accurate market research report, you must know all the reasons as to why and how food delivery apps are growing.
Why And How Are Food Delivery Apps Trending?
The major reasons which make food delivery apps grow trending are –
60% of the

online consumers are Millennials

who in their fast-paced life prefer effortless ordering, instant delivery, one-step check-out, and gamification which is possible only by an online application.

It provides a multichannel option for consumers to order their food. It can be by means of social media networks and referrals, virtual assistants, and online devices. 63% of consumers are preferring this mode.

It frees consumers from the hassles of penetrating traffic to reach a restaurant and order and wait for the food to cook and then take it home after billing. Many consumers have commented that the food delivery charges are just a fraction of fuel expenses which might have been borne by them if they scoot to the restaurant.
On explaining the point as to how online food delivery apps are growing trending, a major part of the reply would be engaged in describing the social media channels. It is the overwhelming response and engagement of people nowadays with social media networks which makes the apps more famous.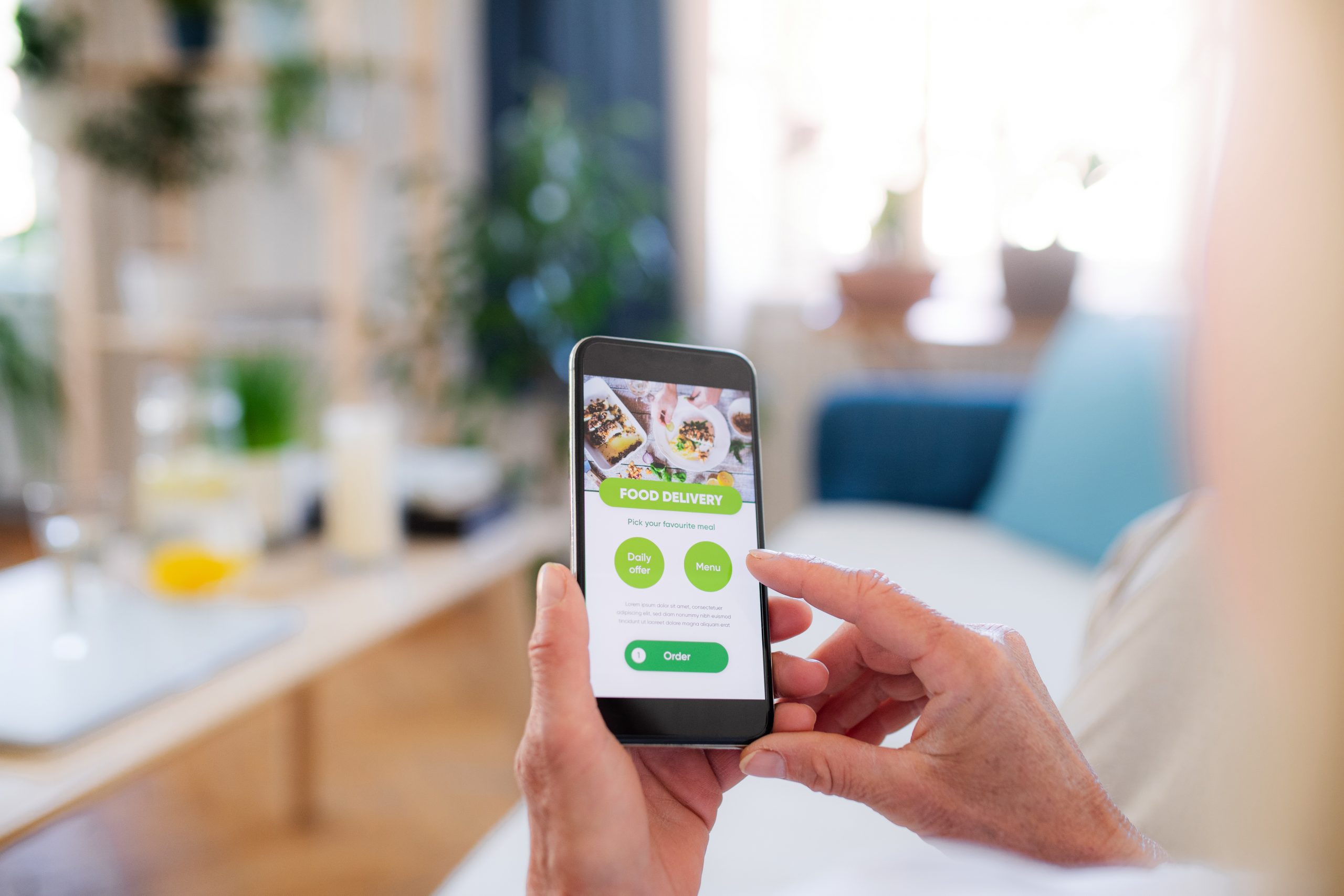 The digital marketing techniques and strategies also owe great credit which has the potential to increase the reach of your online food delivery business exponentially.
What Features Make UberEats Food Delivery App Special?
In the trend where there are industry leaders like UberEats, and ever-expanding market nature, it is very important to address consumer preferences. The features which have always attracted consumers towards online food delivery apps are-
Availability of all major cuisines

: When you are offering an online food delivery service, you are going to have customers with various preferences. To match all their choices, you should have all the major cuisines listed on your food ordering app.

Empanelment of all leading food chains

: Just like the cuisines, customers can have preferences for restaurants and cafes too. All the major food delivery points of the locality must be listed in your app.

Easy ordering system

: Easy and simple ordering interface is the most attractive thing which any customer expects. Provide them with a

well-designed UI

for smooth UX making their ordering easy.

User-friendly interface

: Along with the ease, the interface must be user-friendly too. The user must be able to navigate through all the sections of the app smoothly and access all functionalities conveniently.

Concise check-out feature

: From ordering till payment, the process must be simple and should not include many steps. Users will never like any long checkout process as it can test their patience.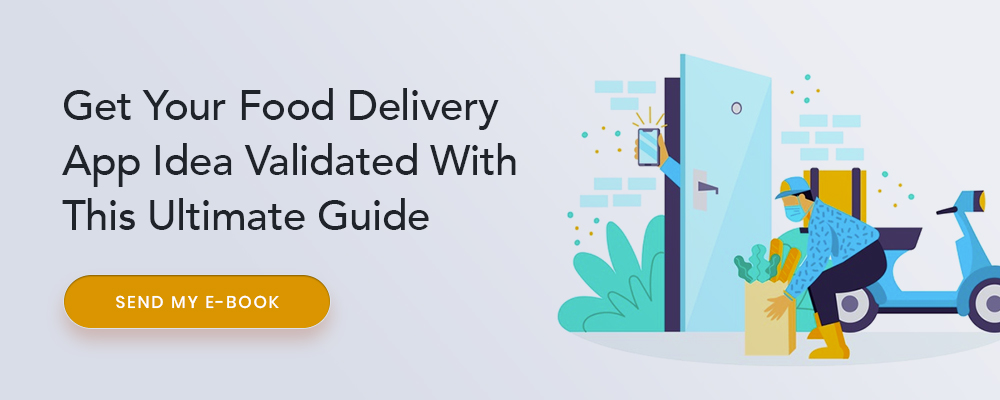 Multiple and safe payment options

: Customers can prefer any of the

multiple payment options

which are available widely. The payment procedures must be safe and reliable to gain user trust.

Gamification

: UberEats food delivery apps always engage their customers with some games or interactive activities until they wait for their delivery to arrive.

Review and rating options

: Always allow the users to put their

reviews and ratings

as it will help your new users to judge your food delivery business.

Easy cashback offers and schemes

: For customer loyalty and high retention rate, you must make them feel special. Cashbacks, rewards, loyalties, and discounts on the orders and in-app purchases will surely make them loyal to your brand.

Order Tracking

: Your food delivery app must be able to provide accurate reports on the status of the order placed. A real-time GPS supported tracking feature is also mandatory to spot the location of the delivery executive. 
Characteristics Of Online Food Delivery Business
To keep the foundation of an online food delivery business like UberEats, a great stable and ethical practice are needed in the business structure. After you have your own food delivery plan ready, you need to sort out the features first. As mentioned above, significant growth in the purchasing power of the middle-class section is one of the major reasons for growth for this business.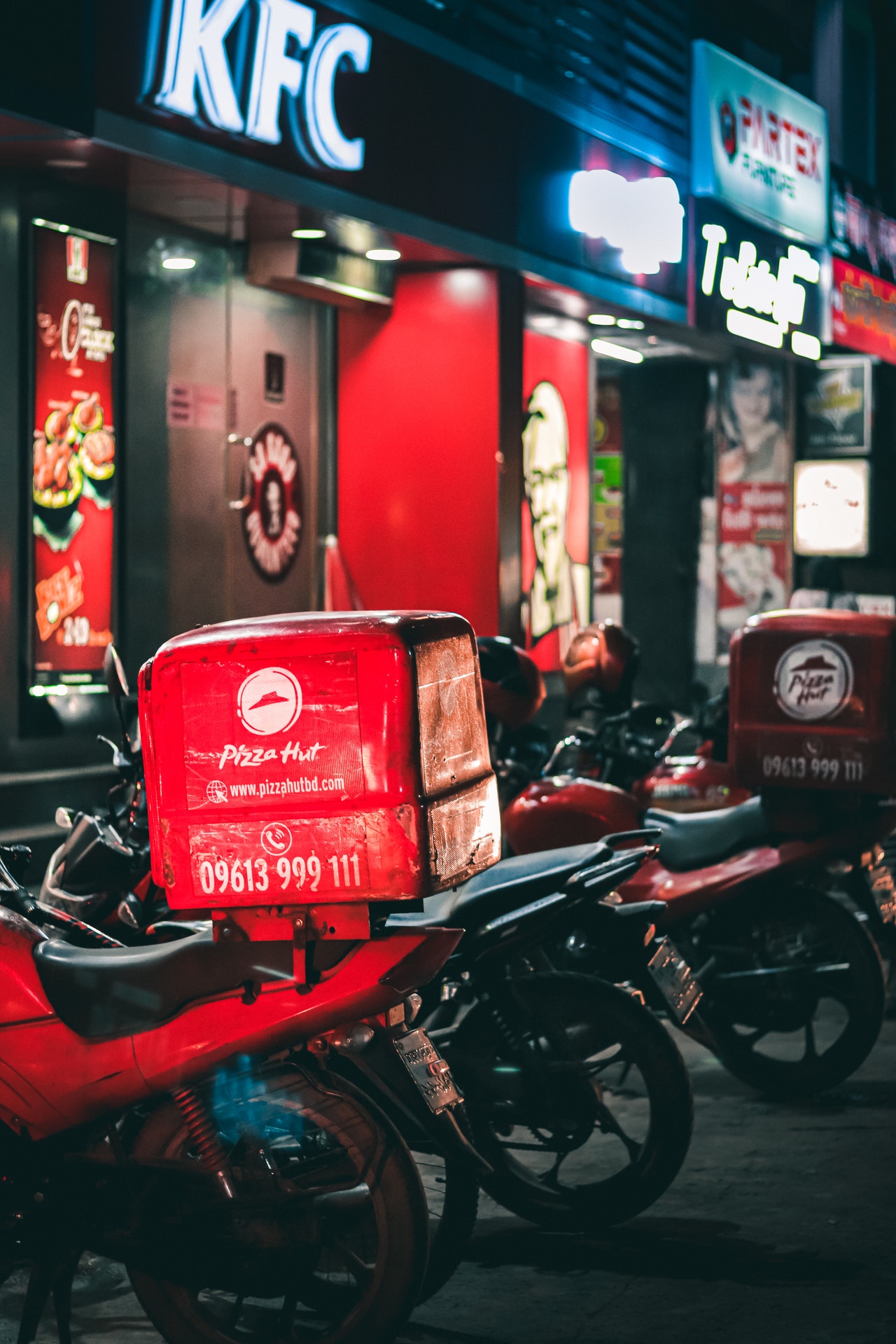 This fact can act as a boom for you, as normally the middle-class section of consumers never stick to any particular brand. They keep on looking for some nice deals. According to a survey conducted by Deloitte, 33.6% of online food consumers belong to the middle-class income group.
So, you are having 33.6% of 180 million online consumers to deal with from the beginning stages of your business. Hence, to tackle this, your online food delivery business must have the following characteristics:
Ethical and transparent pricing policy

: Your business policy should not focus on profit maximization. If you are planning to deliver food from restaurants to consumers, keep the lightest margin so that the consumer returns to place an order. If you are planning to have the kitchen, then keep a marginal distance from the prices prevalent in the market you are operating.

Be committed towards quality

: Food is something which is taken very seriously everywhere. Consumers can tolerate quality deficiencies in apparel, crockeries, or other products, but when it comes to food, it's never tolerated. So to prevent getting a bad review and lose consumers, you have to adhere to a rigid food standard.

Always be on time

: Your delivery service or your delivery vendor must stick to punctuality in the delivery of the food ordered. We often see promotions that state that if food is not delivered within 30 minutes then consumers need not pay any bill. But is that the solution? What will the consumer do with the cold food? Hence, punctuality is the only key towards quality service.

Announce true and direct offers

: Offers with too many terms and conditions are something which is disliked by consumers the most. So instead of announcing complicated offers with a bunch of terms and conditions, make it simple and easily accessible. Even your offer of a flat 5% discount can attract more consumers than a complicated offer of 40% off (T&C).
What Else Do You Need To Ensure For Building A Perfect Food Delivery App?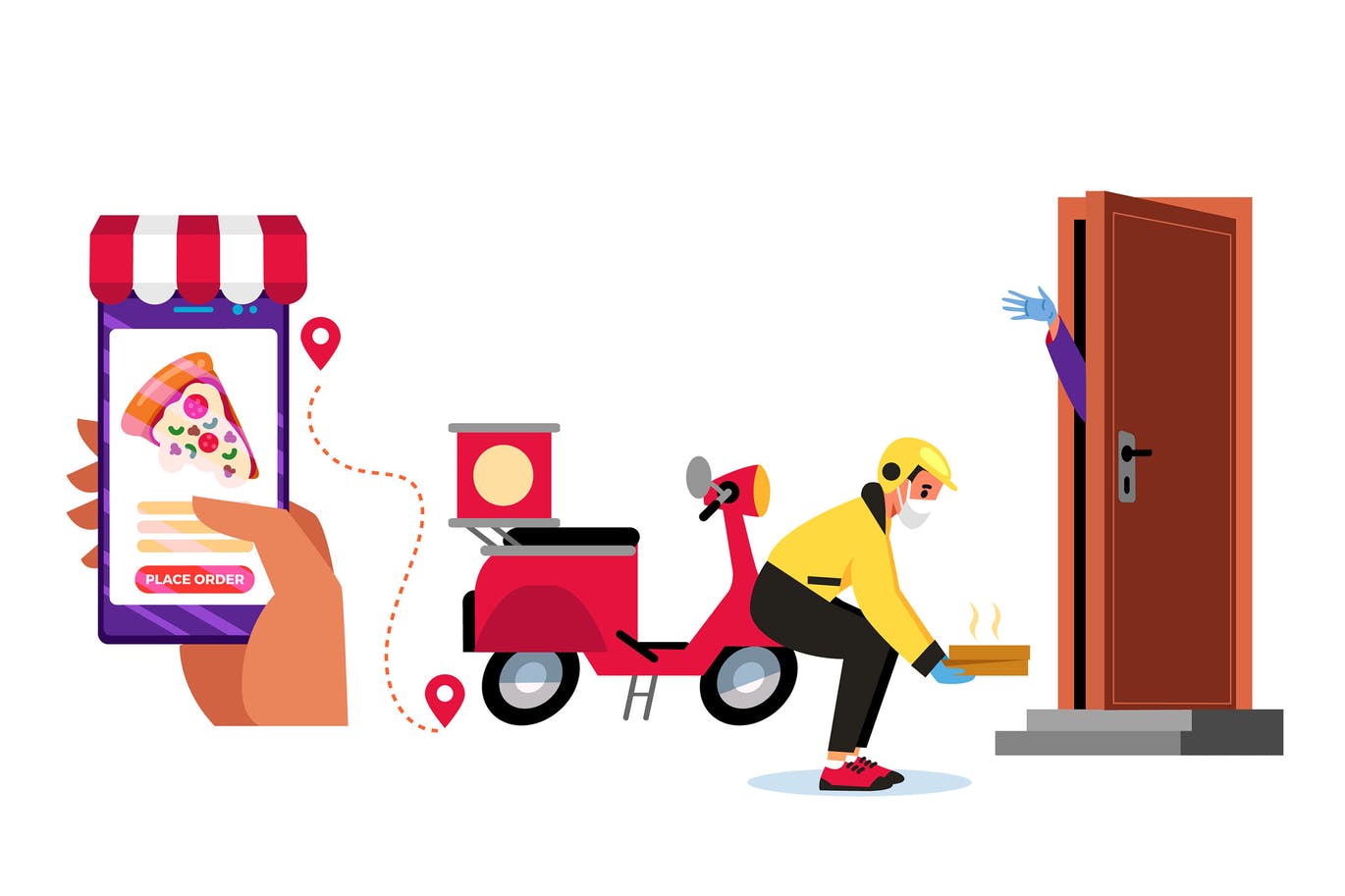 As now we have discussed the market potential, business insights, and history of the business in the industry, we are done with a major part of the non-technical section of the business. Now we have to go through the technical aspects which hold great importance on the conveyance of the online food delivery app like UberEats.
Market Research And Analysis
A major part of market research and analysis has been already done in this article. But it is related to the global trend. As a startup, you cannot or you should not go for a large area of operation. Hence, detailed market research and analysis is required to be done for your local market. Your analysis chart may have the following headings:
Past performance, present capacity and future potential of the market

Mostly ordered food cuisines.

Most preferred restaurants or food chains.

Hours of the day when most orders are placed.

Preferred payment mode of the consumers.

Areas of the locality from where most orders are placed.

Your immediate and emerging competitors.

Marketing strategies adopted by your competitors.

Unique features in the mobile apps developed by your competitors.

Future targets and projection of your competitors.
Accurate analysis of the above points will help you recognize your consumers, their tastes and preferences, eating habits along with the plans and potential of your competitors.
This will enable you to prepare a flawless plan in the process of development of a business plan, pricing policies, logistic framework, mobile application modules, and overall business administration protocol.
Food Delivery App Cost Estimation
If you are thinking of starting a business, the investment can never be avoided. Hence, proper cost estimation and analysis are very important to avoid the risk of overspending and uneven distribution of capital.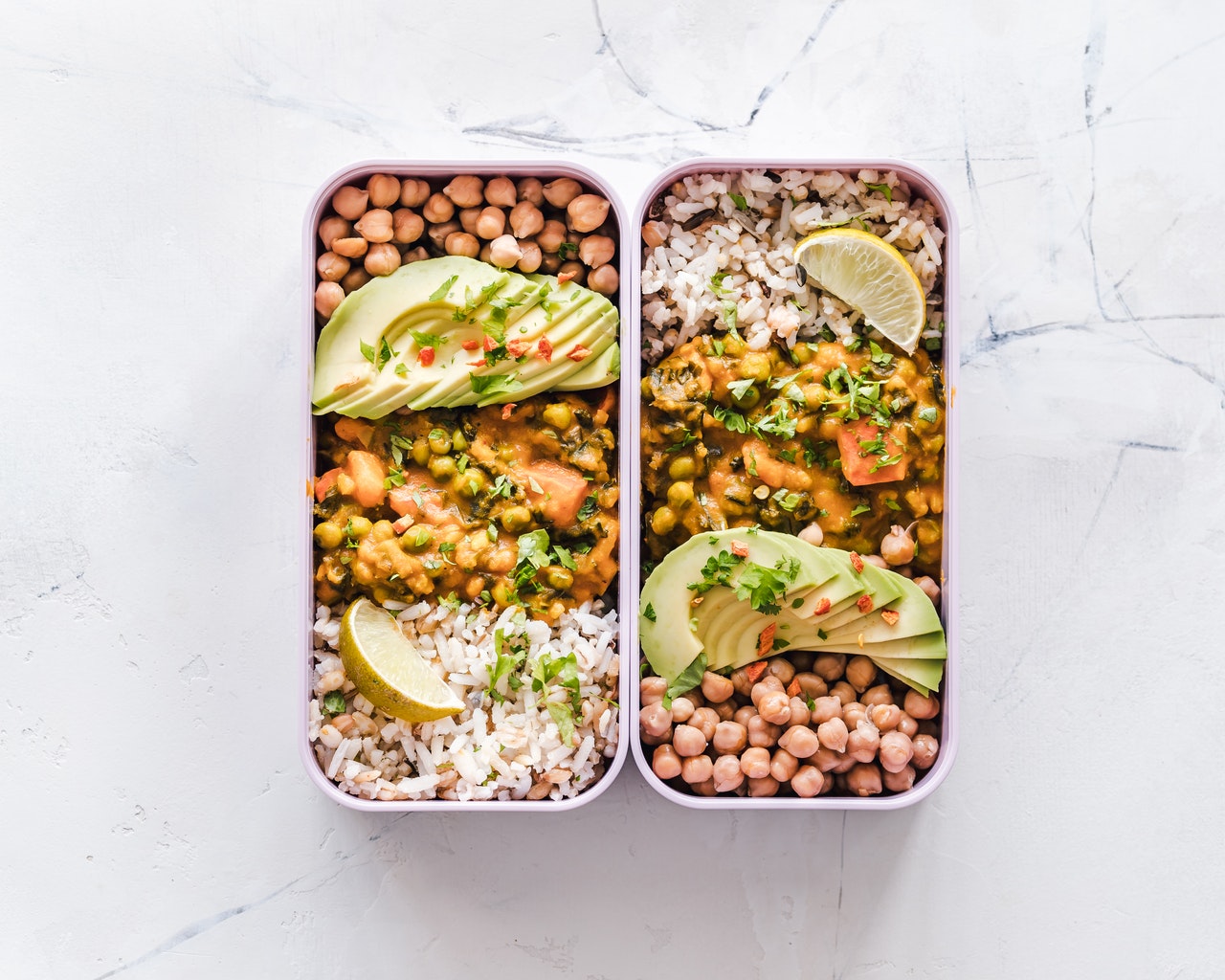 Your cost estimation process must have the following primary segments of focus:
Cost of business foundation

: This segment will cover the costs related to licenses, permits, insurance, and all relevant paperwork associated with your business. Permissions from statutory and regulatory authorities of the food industry are sometimes very much compulsory.

Cost of business setup

: If you are planning to own a kitchen, then this will comprise hardware setup cost along with the maintenance or AMC expenses. If you are

thinking of providing logistics

in the form of food delivery services, then this segment shall comprise expenses for manpower.

Cost of mobile application development

: This segment alone is going to consume a major part of your investment. Depending upon the features you want your online food delivery app to possess, it's cost will get determined. This investment must be the outcome of a fusion of proper market research and analysis along with the same technical aspects.

Cost of Advertising and Promotions

: As you are going for an online food business, it's marketing and promotional expenses will be less as compared to conventional methods. You have to focus on promoting your online food delivery application on social media platforms and search engine feeds to gain a greater level of popularity. Hire some qualified quality analysts for checking the quality of content you promote.
Technical Research And Analysis
By now, as you have completed your market and cost research and analysis, you are having the idea of the level you can expand your business up to. Based on the findings of your research and analysis in the previous stages, you have to conduct technical research and analysis. Your technical research and analysis points must comprise of the following:
Selection of platform: There is not much to research on this as mobile applications nowadays run only on two platforms largely, i.e., Google Android or Apple iOS. Hence your app must support all platforms. It will be a nice idea of having a desktop app for computers as well.
The UI/UX

: This is the major part of the technical analysis segment. The user interface and experience is the foremost priority you should focus upon. It can include areas of concern like a simple registration process, easy way to spot restaurants and food chains, easy process of payment, and the ability to track orders.

Cross-platform adaptation

: Your app must have the feature to integrate with other websites and apps for a collaborative business model and approach. For this, you must have an analysis of the technology used by most of the web or mobile applications.

Selection of proper technical platforms

: Your online food delivery app must have proper technical platforms in terms of database, real-time analytics system, database management systems, and cloud environment. For this segment, try to implement the best for seamless and hurdle free online utility of the app even in hours of rush.

Selection of payment methods

: As customers are now having access to various types of payment methods, your online food delivery application must have the system of accepting most of them. You must have options to accept debit cards, credit cards, UPIs, and net banking and also have the facility of cash-on-delivery.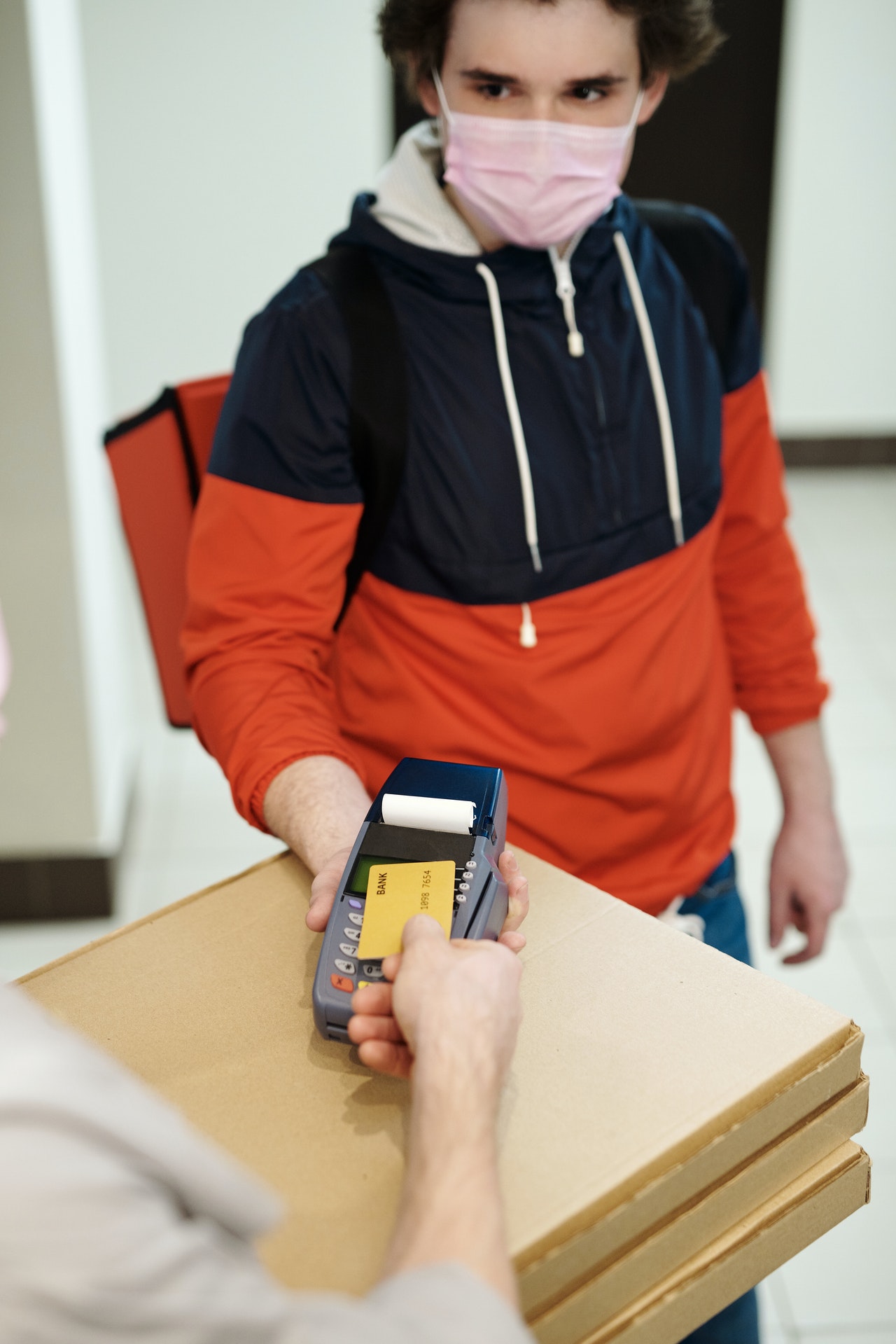 For a greater outcome, consult with some known qualified technical analyst of this domain who can structure a detailed outline for you to refer.
Hiring A Skilled App Development Team
Following all activities related to the research, analysis, and development of plans, policies, and procedures, the major aspect of the app development timeline is "development of the app".
If you can do so on your own, then it is perfect; else you have to hire some skilled and professional app development team. Before hiring any app development team or agency, you must do their screening properly. You can
Refer to their website and go through the types of projects done by them,

Check their community websites or social media channels for ratings and reviews,

Enquire about their efficiency from any previous client of the agency known to you,

Try to find out some genuine reference.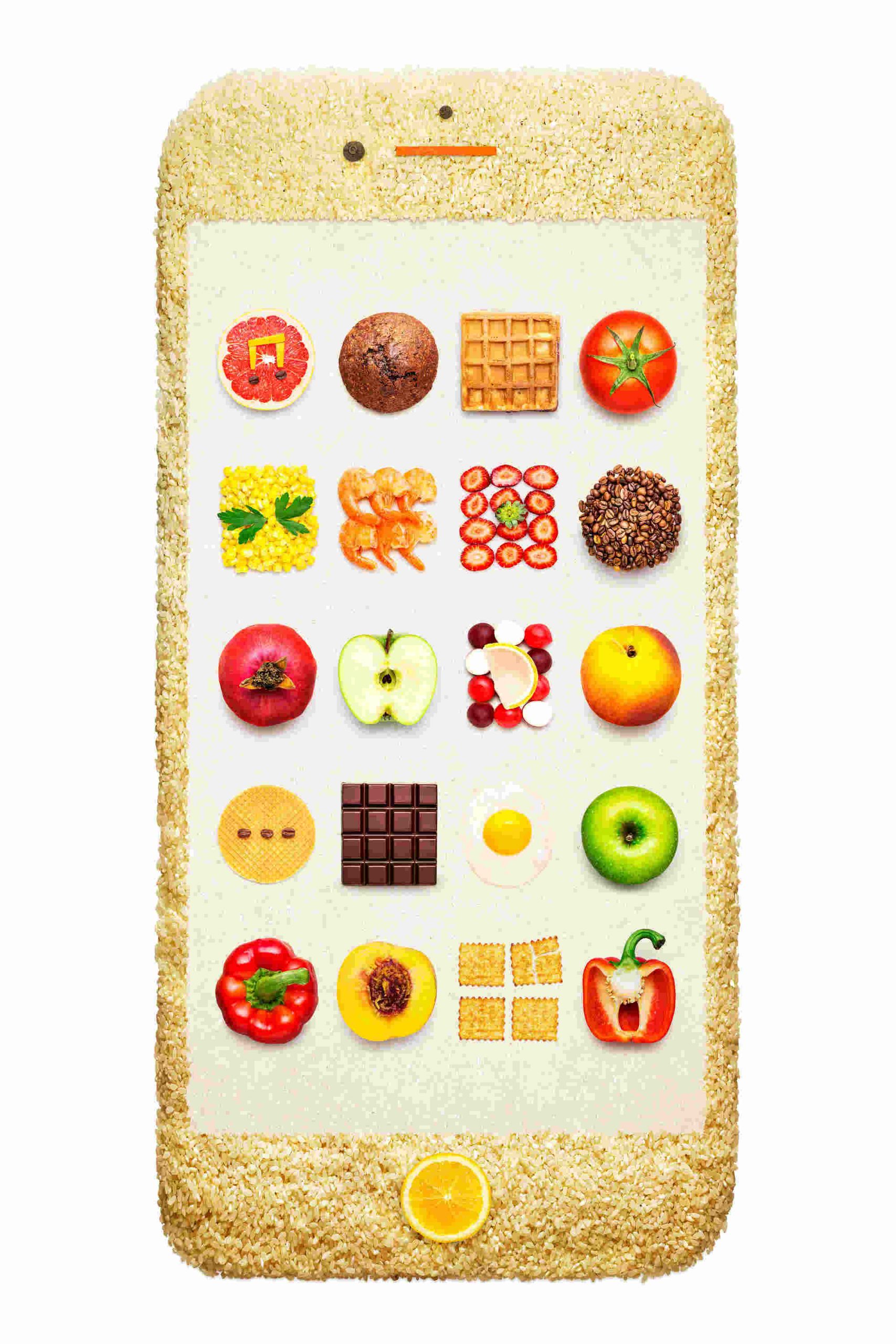 Instead of going in such a hectic schedule and process of screening an app development team or agency, it is suggested to look for reference from friends, relatives, and acquaintances of yours.
Get quotations from multiple agencies or teams and compare them with your budget. Don't simply opt for the cheapest one. If the costly one commits quality, then amend your budget and get the best app developed.
Launch Marketing Campaign
You have to frame a marketing policy based on the choice and preference of consumers you have planned to address. A major part of your marketing stances should comprise digital marketing campaigns and social media promotions. You can start the marketing campaign in a "coming soon" mode a fortnight prior to the launch of your online food delivery business with attractive promotional offers and discounts.

Hit The Head-Table Just Like UberEats Food Delivery App 
The tech-savvy consumers now prefer going through the reviews and ratings before using any online application or service. It is always a consumer's expectation to receive the best thing at their doorsteps as they readily pay for the rates you quote. Hence, as your online food delivery application must have highly reinforced security features, so stern should be your ethics to serve your consumers. 
Even if not UberEats, a tough competitor of the brand itself is great dignity and status in the industry. There are many other policies and practices adopted by UberEats which led to the success frontiers at a global level. Ensure that you are knowing what you are doing and you are sure about the outcomes. Research well, invest wisely and analyze with wisdom. Who knows, you can be the next UberEats food delivery app? Get in touch with our food delivery experts today and get your dream app delivered within the estimated project delivery date.