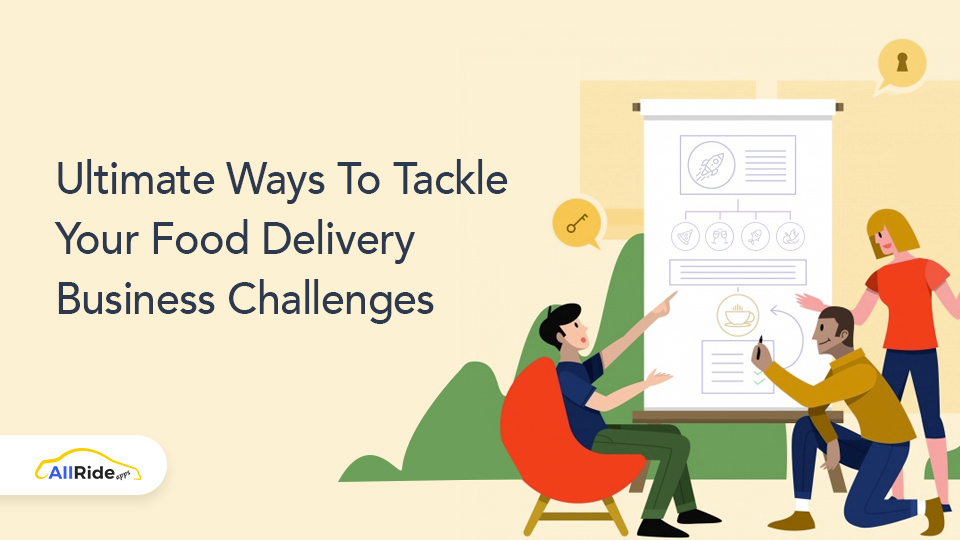 Food Delivery Business Challenges: Expectations v/s Reality
It's worthwhile to understand that the food delivery business challenges have always been in vogue, the difference being restaurants managing it directly.
The consumer food delivery space might have lured the investors to place their stakes. However, the majority lot seems to be looking for the missing recipe for solving $250 billion B2B food service distribution issue. All are after begging venture firms for extended support.
The model, although satisfactory on many grounds, had its fair share of blemishes. These ranges from a few chosen ones agreeing to deliver, delay during rush hours, untimely and minimal reach and others. According to VCC Edge, only five years back, the market witnessed more than 50 plus food startup deals with investments totaling to $235.66 million.
However, what it brought in its trail was the Darwinian struggle among similar businesses which led to the untimely demise of many promising names and struggle for the rest. The market saw mixed profit as startups gained good margin with users. These startups are the ones which relied on restaurant reviews, checking menus and ratings in tandem.
Take Zomato for instance. Funded by InfoEdge, Tamesak, Sequoia, and quite a few others, it started primarily as a restaurant. Later, it grew to be a popular food delivery company and has only recently acquired Uber Eats.

There have been a lot of things said and written about the feasibility of online food delivery market growth. However, there still seems to be a need for a sustainable B2B marketplace for an industry that's ripe with trending buzzwords like lack of "transparent pricing" and "last-mile logistics."
Understanding The Food Delivery Business Challenges Right
The working principle of on-demand food delivery business is solely based on the involvement of multiple parties, namely the merchant, the customer, the aggregator, and the delivery partner.
Have a look at this video which talks about the best ways of effectively managing your food delivery business:
In essence, all these parties need maximum motivation to stay functional on the same platform. So, it's only befitting to gain a comprehensive understanding of factors that motivate them:
Customer — Quality food delivered in the promised time, reliable serving, and reasonable pricing.
Merchant — More customers, conversion of fixed costs into a variable.
Delivery Partner — More earning on one platform compared to others.
Aggregator — Be financially strong to help support three other parties in the system.
In reality, food delivery business challenges pertain to meet all expectations at one go. All you need to know is the best ways to start a food delivery startup. However, any attempt made to stem the oddities should be directed positively towards impacting unit economics and enriching experience for the end consumer.
The below points aim to explore a plausible model towards the same direction:
1. Stockout
The primary expectation from any on-demand business model is to serve a maximum number of orders. As such, any delay in delivery pans a loss of experience which by all means is worse than not accepting any orders upfront. The same can be observed in the case of food delivery aggregators. Wherein the majority of cases, the demand is not served owing to unavailability or shortage of fleet. So, like every other on-demand business model, stock-outs too form a vital part of the food delivery industry. And this becomes one of the major food delivery business challenges that being a startupreneur you must immediately solve.
2. Part-Time Delivery Partners
The demand for food has its sweet peak hours during the day. While the rush is usually during the lunch and dinner hours and spiking on weekends, employing part-time drivers can be a viable option. A lot of delivery boys are college-goers who prefer to work during the evenings. This helps them in meeting their needs while continuing their education during the day time.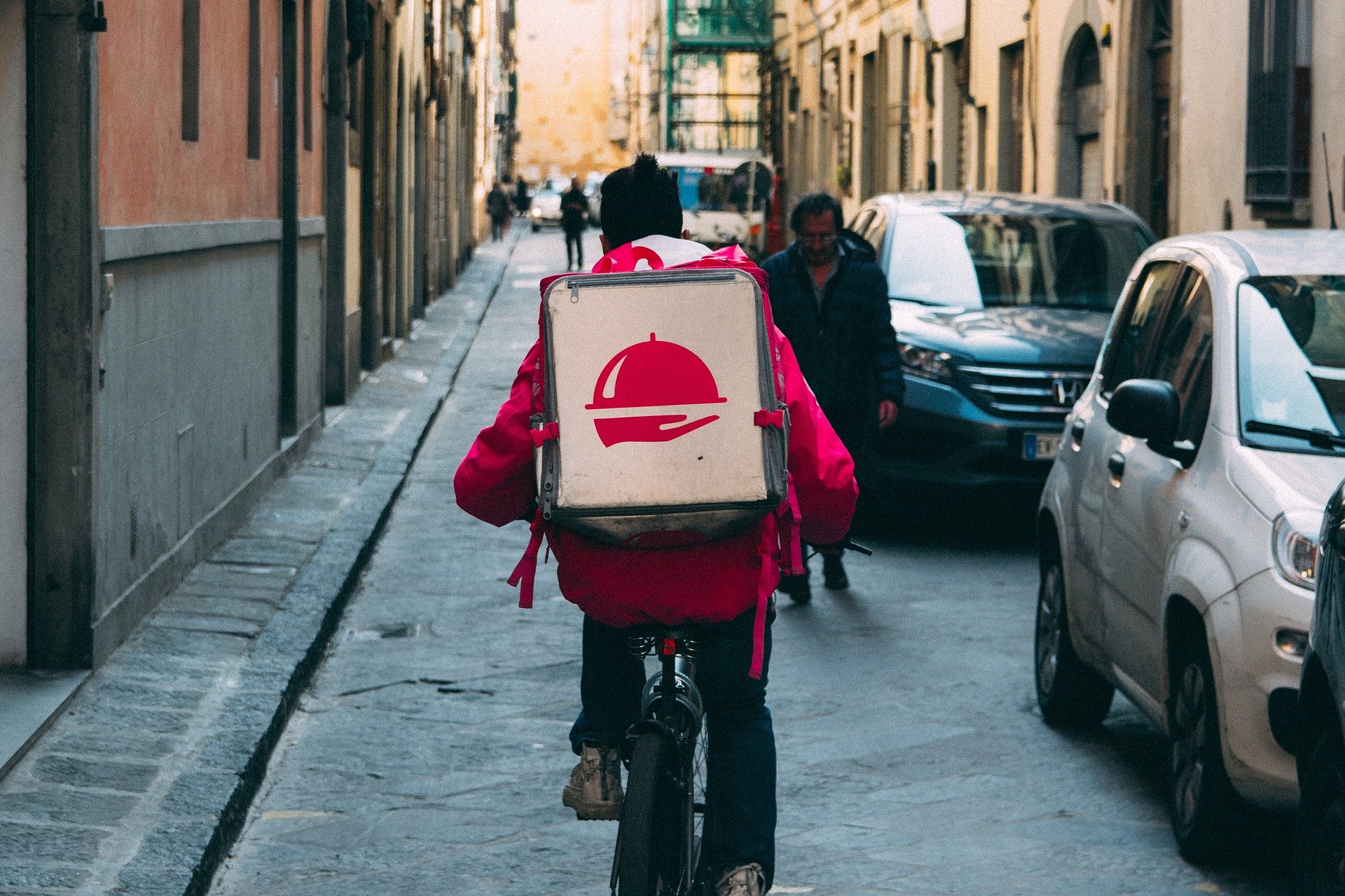 Reportedly, the earning potential for delivery partners of Zomato witnessed a drop by at least 30–40 percent. The reason behind this is reduced delivery commission coupled with incentives. For some people, the drop percentage was reported as close to 50 percent.
3. Order Pooling
Any on-demand system offers endless scope for order pooling without hurting or disrupting the ETA. Major food delivery companies generally pool around 10–15 percent of all orders. This reduces the service time by a good three to four minutes. Thus, it saves time, serves more, and thereby boosts efficiency level and reliability.
Embracing Optimization Helps Curbing The Food Delivery Business Challenges
While the food delivery business witnesses scaling, it also opens up multiple avenues for optimization. It all boils down to the primary objective of gaining efficiency and being profitable in equal measure. Among several optimizations, includes the following:
1. Merchant Commissions
The transition from offline to online mode sees merchants realizing the far-reaching potential to explore additional channels. This, thus leads them to a generation of huge demand. As an obvious consequence, they share a part of their profit in the shape of commission.
2. Surge
Any on-demand model looking to impact efficiency level and boost credibility can't do without surge. Surge functions to convert a well-defined part of all stock-outs into "high revenue transaction." In other words, it brings down the stock-out by harping on supply and lowering the demand.
3. Smart Queuing
When one talks about profitability, smart queuing for a fraction of orders received in a day can be highly beneficial. However, one needs to ensure that the average waiting time doesn't go beyond the promised time. Furthermore, the process of smart queuing can also contribute to reducing the stock-outs within the system. In this way, you can smartly scale your food delivery business.
4. Delayed Dispatch
Delayed dispatch is invariably a strategical concept. This involves late dispatch of a delivery agent to reduce the time spent at the restaurant or merchant location while it's being prepared. This is another food delivery business challenge that the startupreneur needs to manage. On average, every single delivery partner spends at least five minutes at the merchant location waiting for the ordered item to be ready. With the help of data science, the average preparation time for a particular time can be gauged so as the time your late dispatch. Thus, a few crucial minutes can be saved. Furthermore, the service time gets lowered and thereby increasing efficiency and cost reduction.
Ready To Solve Your Food Delivery Business Challenges?
The problems with food delivery startups way are far recounting to a player being small. While the competition is slowly turning intense, it does call for a business to have sound unit economics and adequate funding to grow on a rapid scale.
However, there are certain tricks through which one can scale their delivery business. With startups slowly beginning to realize that investing money can't be the only way to curb the issue of acquiring more customers, the story is due for a solemn turn.
If you too have a food delivery business and want to give it the superpower of digitization, then you can connect to our AllRide Food Delivery Solution experts today. We guarantee you the ultimate innovative solution that will curb all your business challenges. Who knows, your brand may be the next GrubHub?