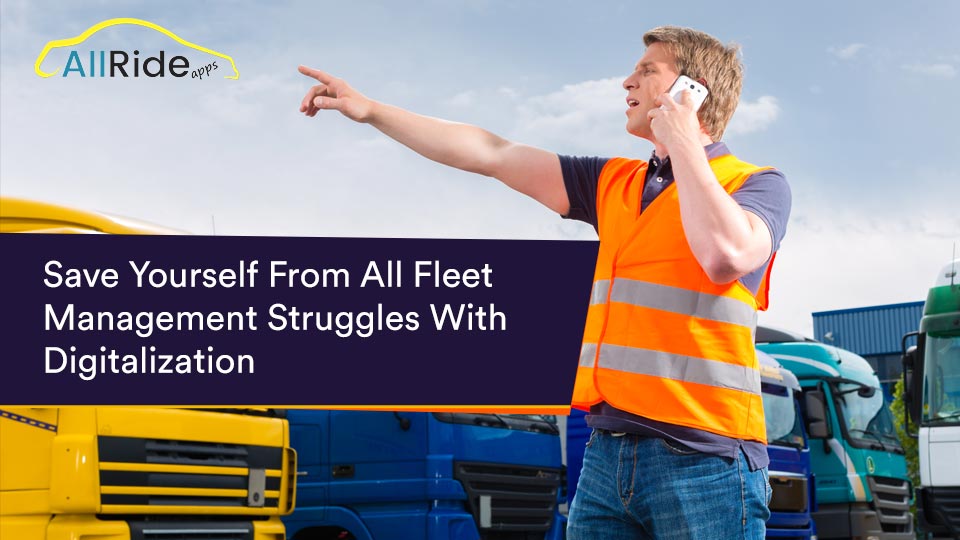 Coping Up With Fleet Management Industry Challenges? Digitise it!
Both automation and digitization play an integral part in shaping up an efficient fleet. While both strategies work hand-in-hand to alleviate the inherent fleet management industry challenges. They also save time and money in tandem. In this post, we mull over multiple ways how you can go about digitizing their fleet to up their game. But first, let's get that definition correct. 
What Is Fleet Digitalization Anyway?
Digitization of fleet management means you move from pen and paper setup to using software that simplifies admin work. In other words, you get to communicate schedules better and enhance the overall working of fleet drivers for good. Moreover, the digitization of fleet management saves time, and reduces human error . It also ensures timely reach while keeping the expense low. 
AI is currently helping the fleet industry to solve its persistent challenges. Today, the AI-based machinery are delivering an equal level of accuracy, accessibility, and speed to the transportation, and logistics industry. Check out this video to know how Artificial Intelligence is solving the fleet management industry challenges:
A Glimpse Of Various Fleet Management Industry Challenges 
There are a series of challenges and issues that have been troubling all forms of fleet management. And as it gains momentum, major vehicle management companies are busy sweating out their assets. With an increase in the small business expenses, the fleet management draws lesser investment towards a string of newfound technologies. Only if it is absolutely necessary. 
Let's check out some of the major fleet management industry challenges faced by most of the startups:
1. Cost Savings
Also, on the fuel front, it is utmost required that one puts forward a budget to fight high fuel costs. While it largely depends on the kind of vehicle that is deployed, it also depends on the cost of the diesel. And the question remains, how a business can boost their productivity model? How they can save money without going skimpy on resources?
Because the majority of businesses undermine fleet management solutions, they reel under tremendous pressure of having to work with fewer resources.
2. Environmental Controls
A series of recent events on an extreme level has sparked a whole lot of awareness for climate change. This, in turn has led to the establishment of new air standards in the form of regulations passed and accepted globally. 
As such, the restrictions of environmental legislation is a stumbling block for fleet managers. They wade through a series of mandates and rising pressure phasing out internal combustion engines. Thus, any technicians who offer support need to be aware of these recurring issues. They need to come up with their formulas and to devise a positive strategy. 

3. Racing Against Electric Vehicles
The sudden emergence and subsequent popularity of electric vehicles are estimated to witness an inflection point between 2035 and 2040. In all probability, half of the vehicles operating around the same time will rely on a plug-in format. The mushrooming adoption of electric vehicles into the existing world of trucks and delivery vans is already on the rise. Also, with advanced analytics, such vehicles are easier to track and help optimize charging costs to bulk up savings. 
4. The Behavior Of Drivers
There is no denying how there exists a correlation between driver behavior and maintenance needs. Reportedly, there have been several cases that highlight the aggressive behavior of drivers, improper shifting, and frequent idling. Mitigating the fleet and logistics risk is possible if you automate your fleet business. 

5. The Rise Of Autonomous Vehicles
The rise of autonomous vehicles is a boon to the fleet management industry now. Smart sensors backed by integrated software are ousting the need of drivers. Here they can report incidents of malfunction or any other issues causing trouble along the delivery route.

Key Areas To Enhance Efficiency  
Fleet managers are always looking to avoid wasteful expenditure. There is a string of issues that exist within the gambit of operating a business generally, certain areas hinder the efficiency of fleet management systems.
However, with a proper growth strategy in place, you can ace the fleet management game. Let's check out the problem areas anyway. 
1.Communicating with drivers
Effective fleet management means you stay connected to your team invariably. It facilitates prompt reply, ensures safety on the road, and a sense of belief for delivery, according to ETA. The TomTom survey depicts how more than 60% of fleet managers complain about communication inefficiency. They question the ability of field teams adhering to scheduled deliveries. In totality, it ushers negativity for the business at large. 
2. Improvising customer service
Traffic congestion impacts fleet management mostly, and is not limited to fuel spending only, but also the number of trips made in a day. As such, it has a direct effect on the cash flow. More than 50 percent of fleet managers complain about 30 percent of drivers failing to reach the customer within the ETA. As such, late deliveries stand for poor service. This might lead to a customer shifting to order from your competitors. Because such immanent fleet management industry challenges can be easily handled by digitizing your fleet management.

How Digitization Is Minimizing The
Fleet Management Industry Challenges?
For any fleet manager, it is necessary to exercise full control across your fleet. This is important to avoid mishaps in schedules, lower fuel costs, and ensure driver safety. While as an individual, one is only limited to a handful of things, automating your business helps handling their daily tasks more efficiently.
Furthermore, digitization helps a business reallocate resources to shift focus towards things of greater importance. When less time is spent on admin related work, you will automatically be better at delivering better customer service. The key benefits of digitization include the following:
1.An Easy Approach To Daily Scheduling 
For successfully fulfilling regular orders, you don't have to witness a nightmare of fuel expense and time-run put together. Digitization of fleet management helps enable your vehicles to reach the correct address all the time and in the lowest mileage. This is the magic of GPS which helps in streamlining your fleet business. An efficient fleet management software functions to identify the best-suited driver across route planning and smart sequencing. 
2. Continuous Monitoring Of Your Fleet
With a fleet management system in place, monitoring your fleet becomes a tad easier. You can not only enable remote access to several locations of a vehicle but also gain access to traffic updates. You can get options for dynamic routes-all this from a simple road map on your smartphone. Moreover, you can also coordinate with the drivers in case your schedule is changed, or last-minute changes are included. Digital fleet management also helps in tracking driver behavior, how they operate the vehicle, and how they interact with customers at large.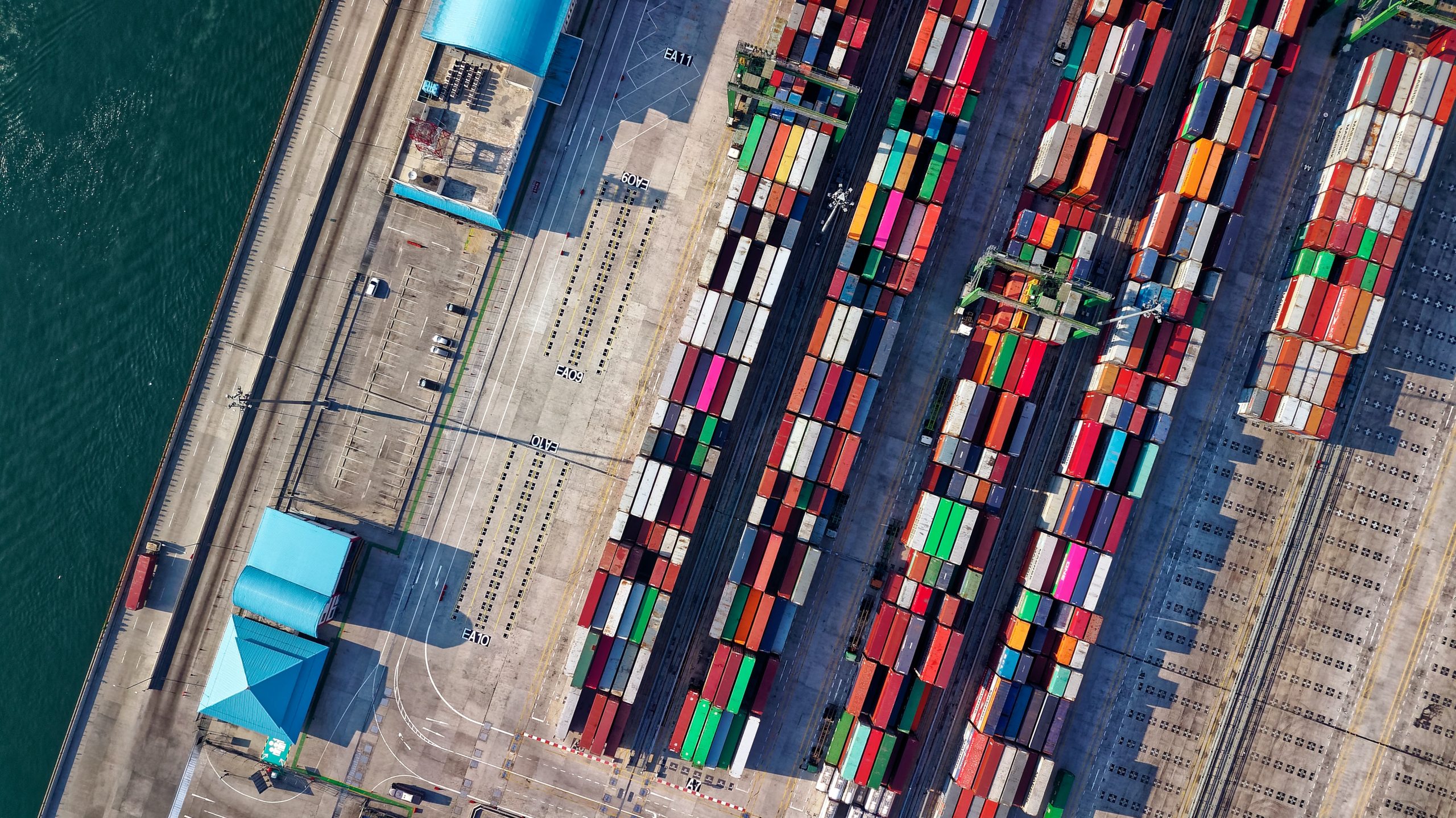 3. Farewell To The Stress Of Scheduling
Besides other benefits, fleet management software has changed the game of payroll for good. You can now register a driver's timing automatically and make way for a reliable fleet every time.

The Vital Aspects Of A Well-To-Do Fleet Management System 
Having said all that about fleet management software, it all boils down to the fact how one goes about choosing one for their business. As a fleet manager, it is your responsibility to identify the right kind of solution. You need to ensure that you are seamlessly integrating the automation flow for your fleet.
On the other hand, the potential supplier must be able to connect the right dots and make recommendations for the best solution. By following the complete guide, you can cover all the crucial features that are required to build a perfect fuel delivery app. Here are some of the boxes that a fleet management solution should tick:
The ability to smoothly integrate with your existing system

Betterment of workflow without calling drivers automatically

Ability to keep your clients updated about possible mishaps along the way and accurate billing 

Tracking driver well being 

Recording customer feedback

The ability to deliver precise sets of data, the security of information, and system uptime.

Is the solution scalable enough to fit into the future operational framework?
In A Nutshell
While making a shift to a digitized fleet management system is functional, however, it may lead to chaos and confusion. Hence, you should always proceed in a phased manner. You can work with realizing the short term goals. In turn, it will add value to automation across a range of things. This includes total billable hours, traffic avoidance, automated dispatches, and much more. 
And by reaching to the best mobile app development company, you can help you to get your task done. Remember, by investing in the right kind of software, you can definitely solve the inherent challenges of fleet management. Furthermore, you can also open up a new avenue to boost client happiness, and reap in maximum benefits.