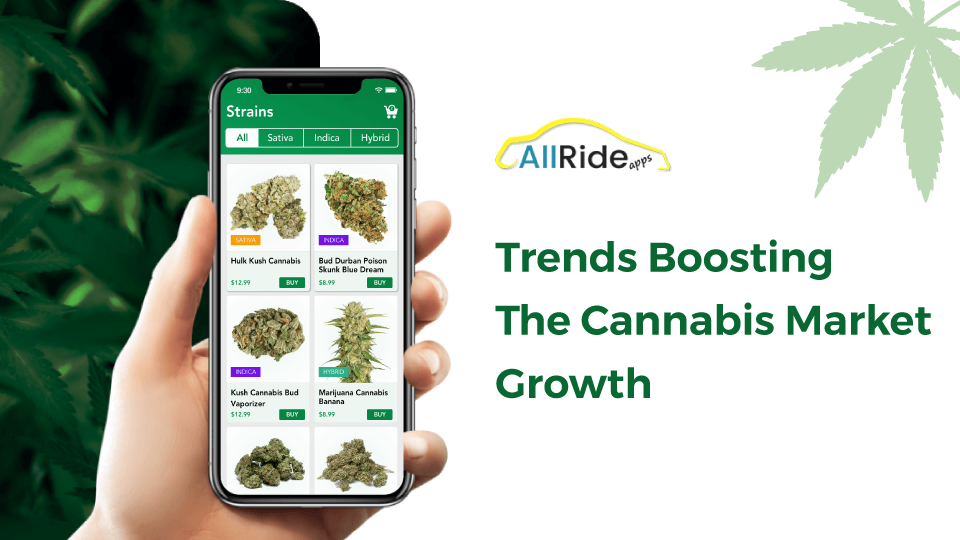 Cannabis Industry Trends & Market Opportunities: What You Need To Look For
With every passing day, the global cannabis market is significantly growing in terms of its sizes, technology, methods of production, and customer behavior. The industry has faced many barriers when it comes to the legalization of cannabis in its initial stages. So in this blog post, we will shed light on the main development trends and the upcoming trends that the market is likely to face. But before that, we have a look at the benefits of cannabis.
Few Surprising Benefits Of Cannabis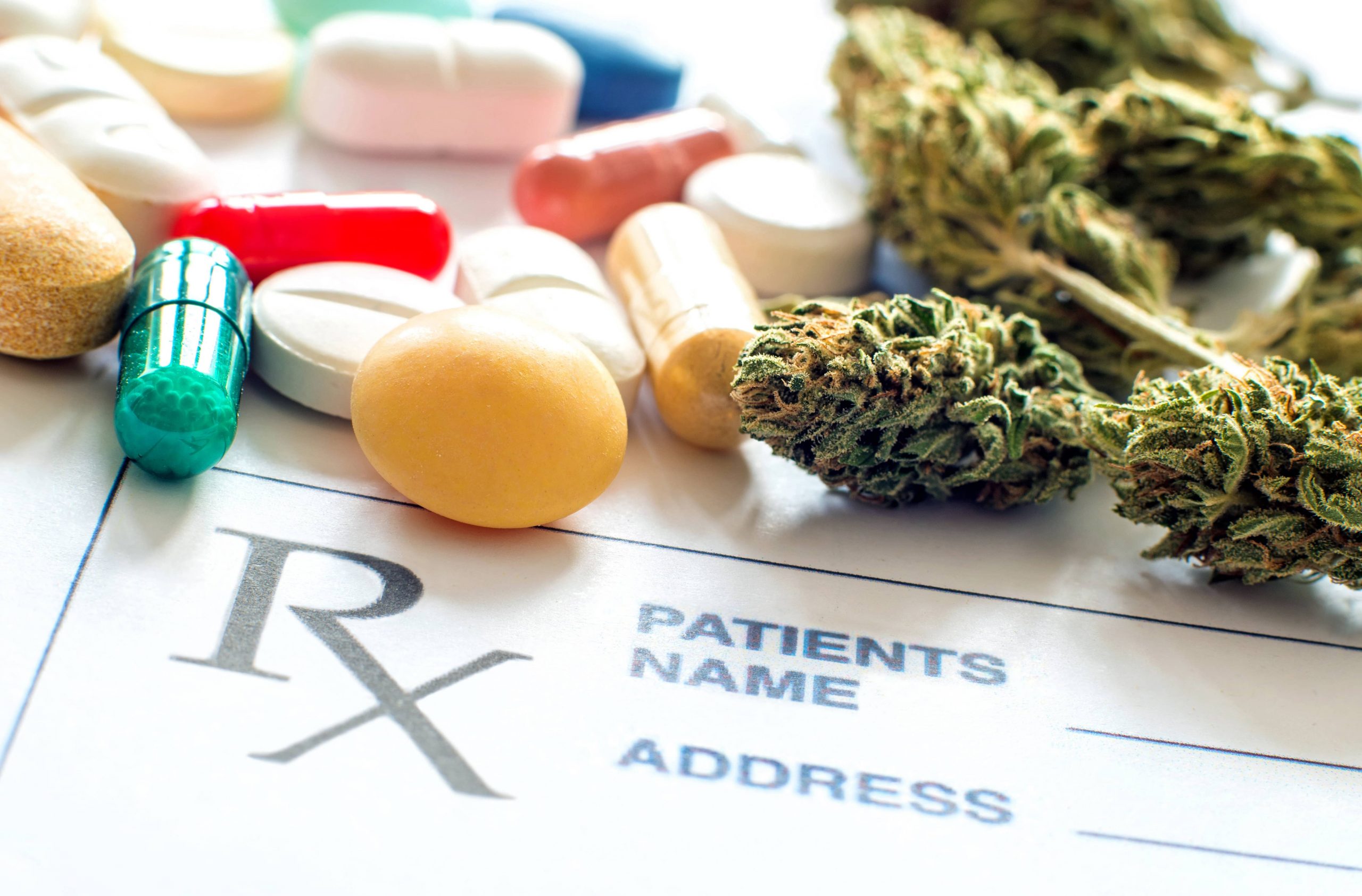 Cannabinoids play a huge role in providing ultimate relief of chronic pain due to their chemical makeup.

Medical marijuana helps your body in regulating insulin and at the same time manages the caloric intake efficiently.

The endocannabinoid is a certain compound in cannabis that helps in balancing moods, further eliminating the problems of depression.

There are various ongoing studies that are examining the effects of cannabis on individuals who are having the problem of epilepsy.

Although cannabis is known to cause anxiety if the dosage is monitored and is taken in a proper way, it instantly helps in alleviating anxiety and calming down the users.

Certain components like cannabidiol and THC will help in enhancing immune response and also interact with cells which play a crucial role in functioning the intestine. 

The increasing geriatric population across the world is playing a pivotal role to drive the overall demand of the cannabis market.

Furthermore, the research and development activities and clinical trials are anticipated to surge the growth of the market.

Now let us take a look at some significant trends that are going on in the cannabis industry.
Important Trends Of The Cannabis Industry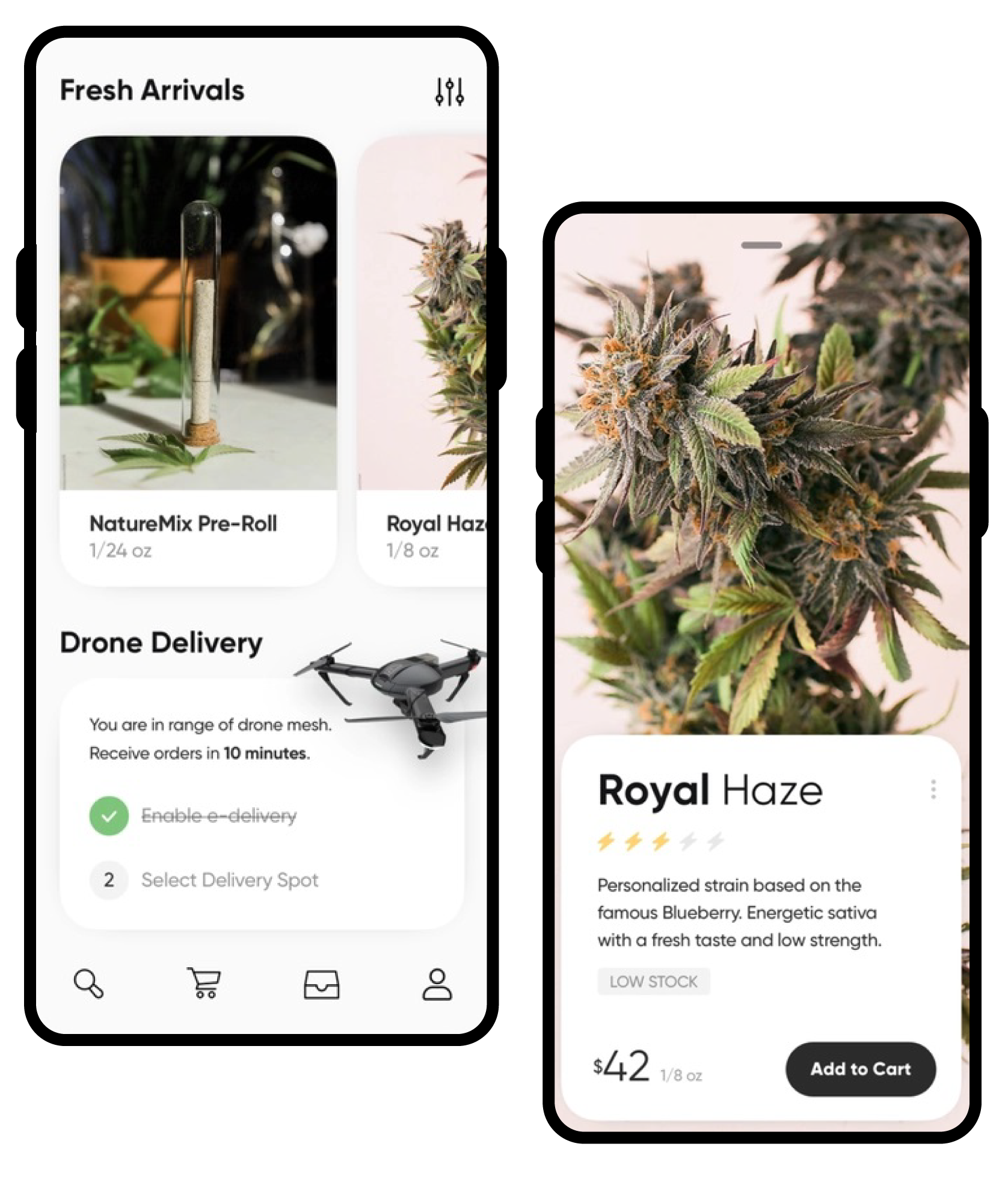 The cannabis market is going to face some significant changes owing to the increasing awareness among the customers. Not only this but also the market is witnessing an increasing number of purchases of various other types of cannabis products. Although the market keeps on facing several challenges here we are going to discuss a few important Cannabis Industry Trends:
The Sales Of Cannabis Will Increase
As the sales of cannabis have been legalized in 10 different states, the market will likely be witnessing more sales in the upcoming years. In fact, a huge volume of cannabis worth USD 400 million has been sold in the month of July this year. Many market experts have said that the global cannabis industry has a huge potential to see significant growth of as much as 130 million dollars per year in the upcoming years. However, this isn't going to happen in 2021 due to the onset of the third variant of COVID 19 but the market will grow gradually.
Introduction Of Other Types Of Cannabis Products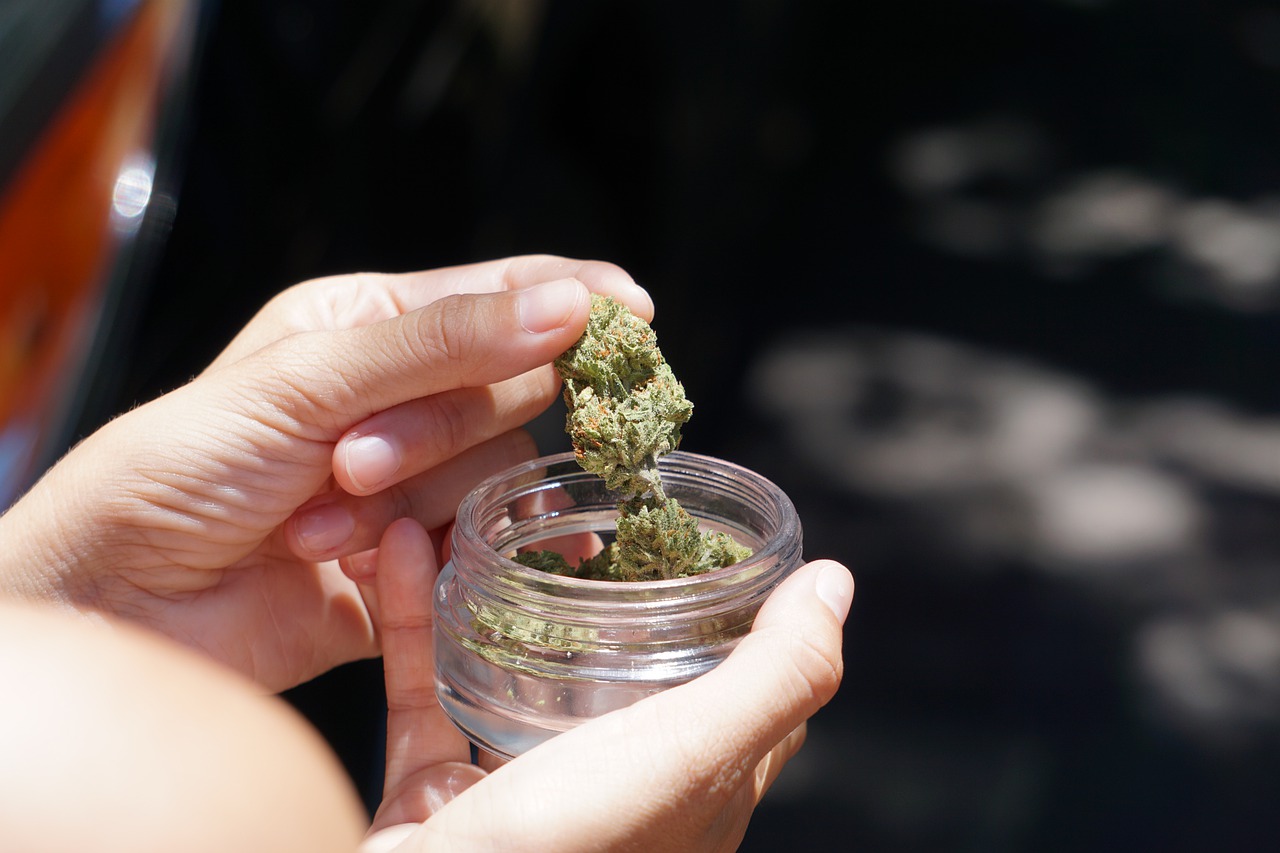 The market leaders say that the industry will not only introduce new products made of cannabis but there will also be a huge demand for the products. Apart from this, there will also be the launch of cannabis-infused beverages which are going to witness an increasing number of sales. In fact, some of these drinks will be launched by those companies which are already the global players in the alcohol market. For instance, Molson Coors is planning to launch its cannabis-infused drinks and even Coca-Cola has also announced plans to launch a carbonated drink that contains CBD.
As the edibles have gained lots of popularity, there is likely to become an increased variety of these products on the global market. Moreover, CBD-based edibles will be sold by those companies which were earlier not involved in the cannabis industry due to the legalization of the compound. Despite the increasing popularity of edibles as well as other cannabis products, marijuana flower is always going to be the highly demanded form of cannabis in the upcoming years.
Legalization Of Cannabis Will Keep On Growing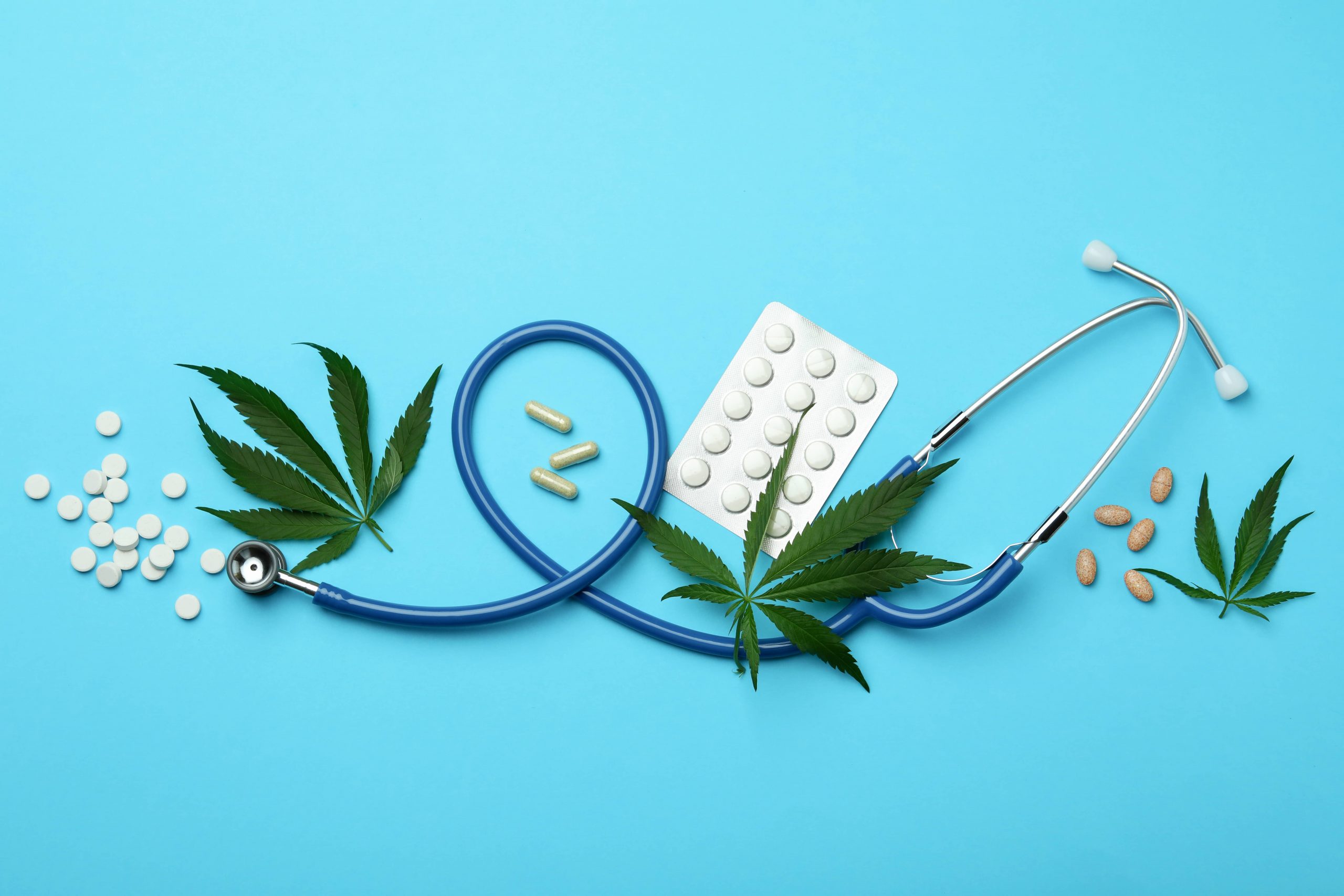 Cannabis is now already legalized in Illinois and the cannabis activists are trying their best to get it legalized in various other states. In fact, there are even chances that cannabis will become legal in New Hampshire, New Jersey, Connecticut, New Mexico, Minnesota, New York, and Rhode Island. Moreover, dispensaries that sell their products to recreational users could become legalized in Vermont.
There has always been an increasing number of public support for the legalization of cannabis and around two-thirds of the country is supporting federal legalization. This figure is going to rise over the coming years because the public is becoming more aware of the benefits of cannabis in terms of health.
Additionally, some states are in the process to decriminalise marijuana and are enacting a comprehensive medical marijuana bill. These bills act as the stepping stones to complete legalization.
Various Types Of Customers
The market is going to get a diverse range of customers. Some experts say that there will be more older customers and the number of female customers is going to increase over a period of time due to modern lifestyles and increasing cases of depression and anxiety. Moreover, there is likely to become a blend of medicinal and recreational cannabis consumers as time passes by.
Customers Will Be More Aware Of Its Benefits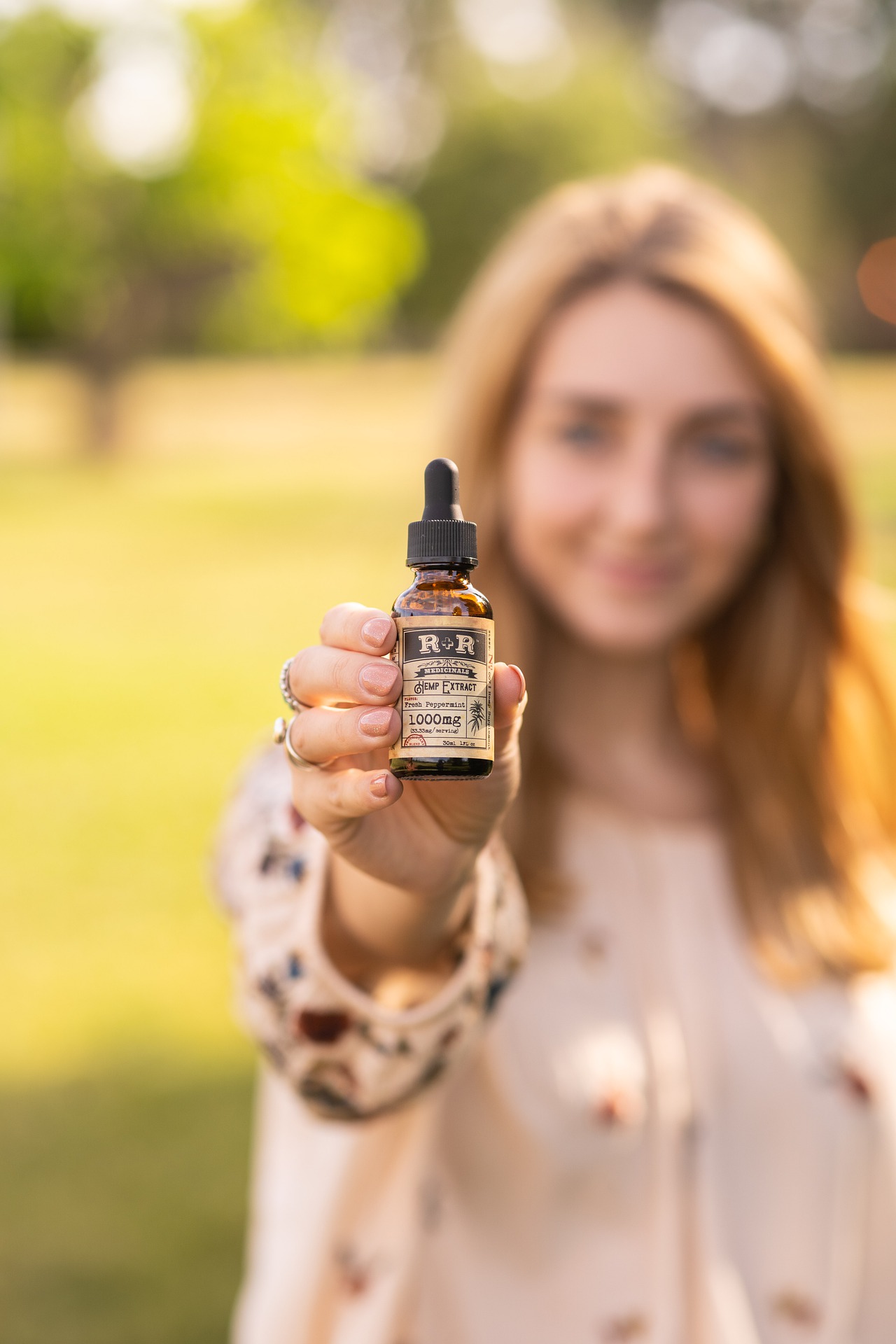 Scientists have started doing the research that marijuana and its compounds can provide immense benefits for the health like lowering the risk of cancer and people are going to be more aware of its benefits. Apart from this, people will gain much awareness about the fact that cannabis is much safer as compared to alcohol.
Customers Will Vary With Regards To How Much They Want To Spend On Cannabis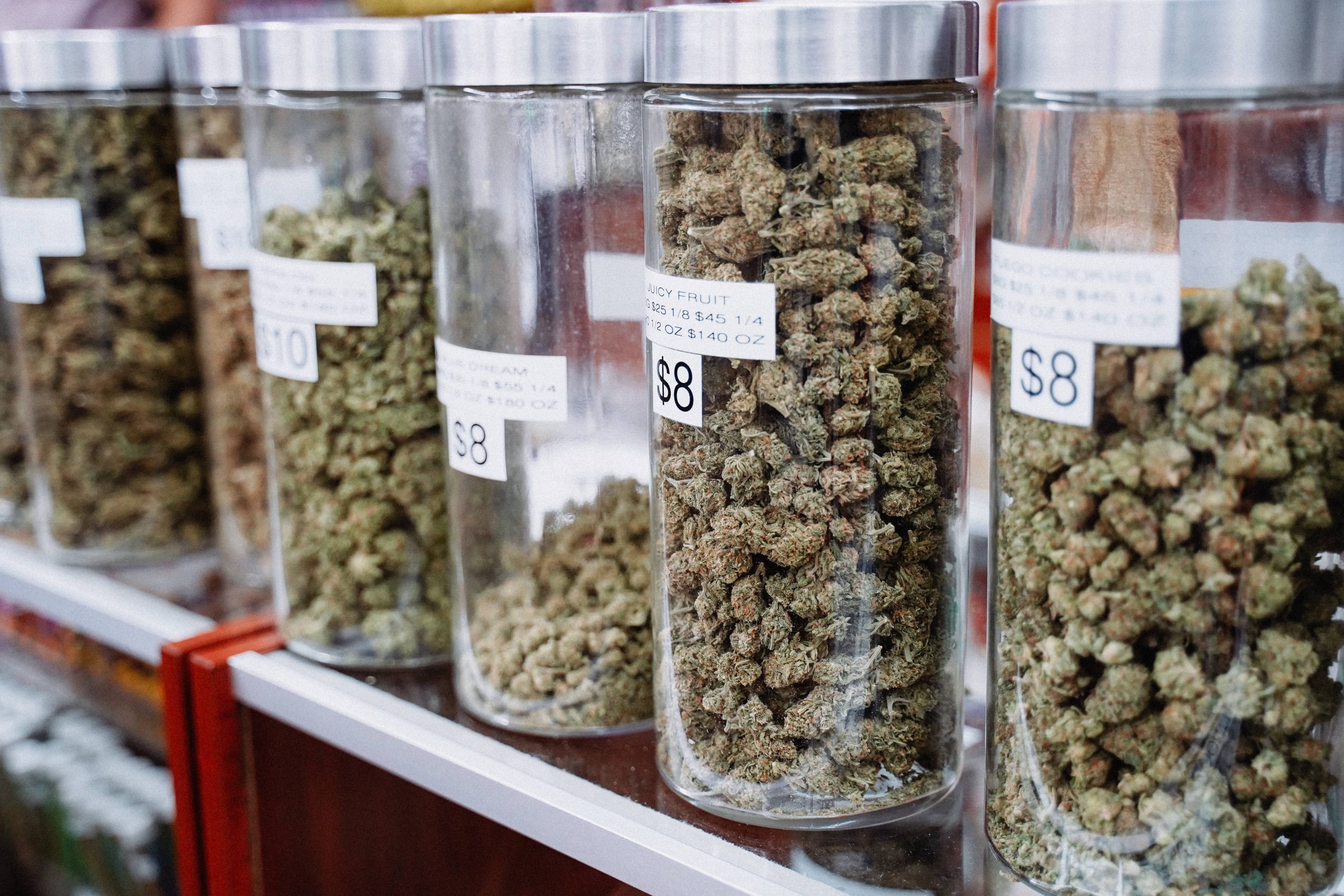 There is going to be segmentation in terms of the range which people want to spend on cannabis when they visit the dispensaries. On average, the maximum number of people are going to spend around 25 to 50 dollars on cannabis on their visit to dispensaries but only a small segment of people will likely spend more than this amount. Furthermore, there are also a certain group of customers who will make small purchases of around 10 dollars and even less than that on their visit to dispensaries and they hold almost one-third of the market segment.
Researchers Are Studying The Other Uses Of Medical Cannabis
Presently, researchers are conducting research that there are some compounds in cannabis that are rich in anti-cancer properties. In fact, various other studies are likely to be done in this field. Not only the scientists may be successfully able to discover new compounds present in this plant but also the researchers are finding the plant is having different types of properties. All these compounds together will be able to provide a much stronger anti-cancer effect.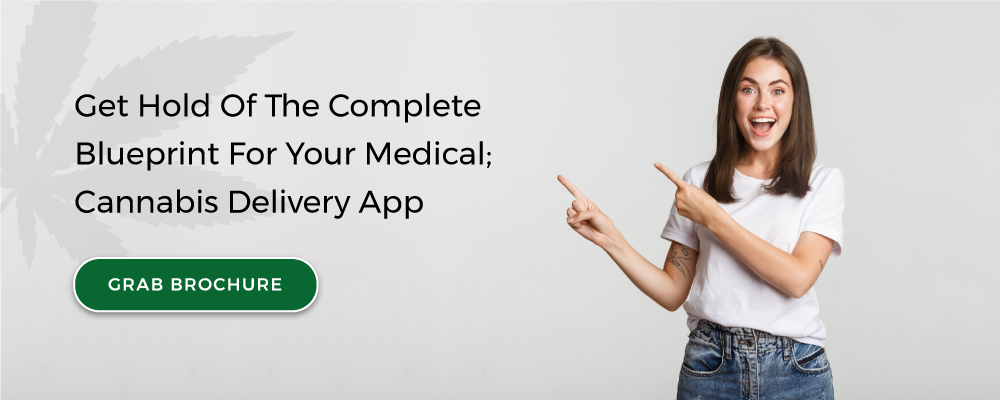 Cannabis also has an antibiotic effect and has the capability to treat infections that are antibiotic-resistant. This will result in the launch of various topical CBD creams which are rich in antibiotic properties.
Doctors Will Recommend Medical Marijuana
As scientists are becoming more aware of the benefits of medical marijuana, doctors are likely to prescribe this treatment to patients who have epilepsy, depression, anxiety, stress, and cancer. This way the companies are going to witness the increasing number of sales.
Let's Take Step Forward To This Ever-Growing Industry
As an on-demand app development solutions provider to the cannabis business, we have earlier discussed the growth of this industry. The cannabis industry is going to earn huge profits due to the above-mentioned trends across the US. With the increasing number of legalization of marijuana, the market will shift to the online business for which there is a need for an ondemand cannabis delivery app. Let our AllRide Cannabis expert help you out to get your customized app developed in no time.