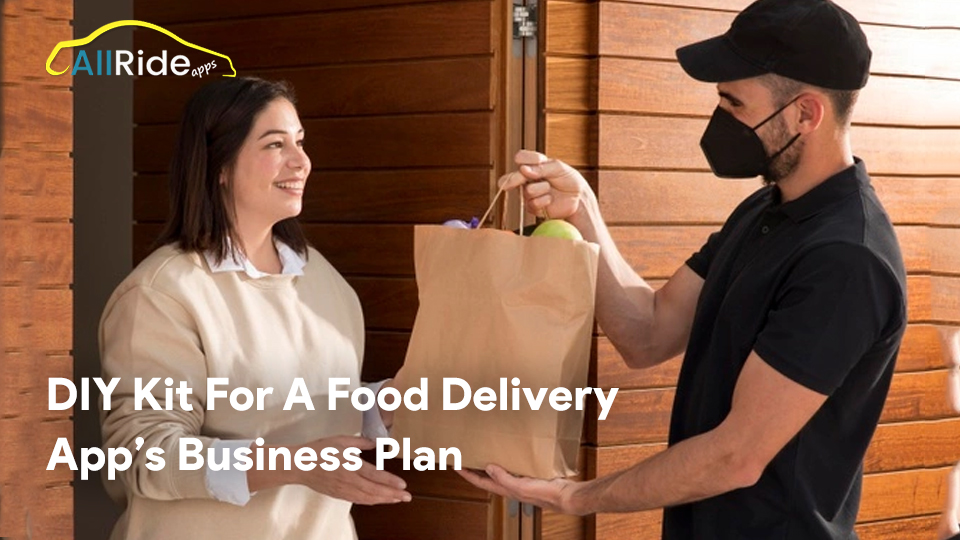 Business Plan For Food Delivery Startup: Here's Your Only Guide Map
Are you the proverbial Atlas-  the weight of a food delivery business idea upon your shoulders & not knowing whom to shrug it off to? In DC (During Covid) times, a couple of related metrics have seen exponential growth- online commercial activity & the number of people marooned at home. Especially students & corporate executives- all ages, tastes, & appetites! It takes no rocket science to figure out your contemplation of an online food delivery service. In this blog, we will try to demystify the complexities and provide a DIY kit or business plan for food delivery startup. 
Defining Your Business Model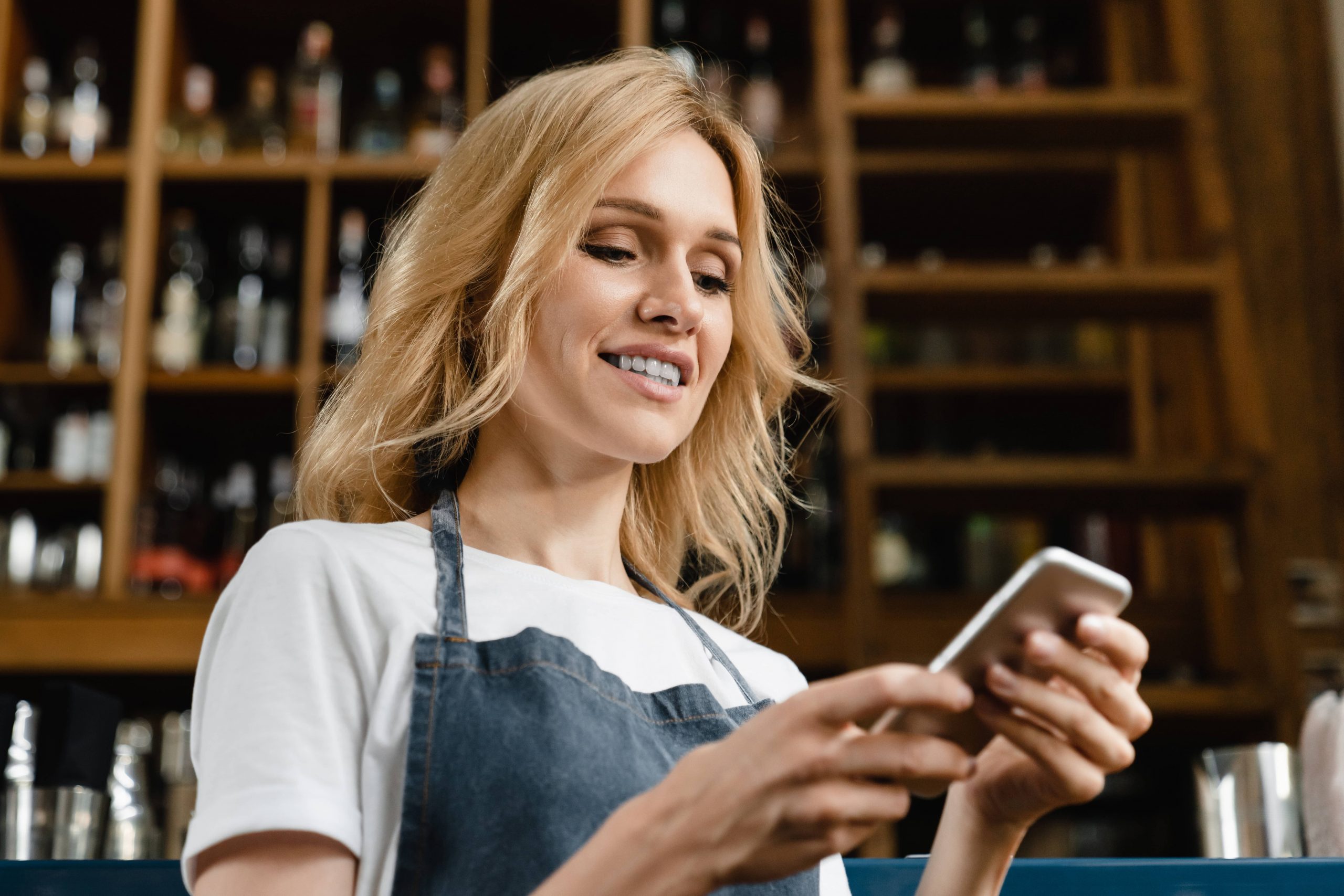 Defining your business model is important. Are you an existing restauranter transitioning from your BC (Before Covid) brick & mortar model to a click & mortar avatar? Planning to set up a cloud kitchen, adding on delivery capabilities? Or, are you sold on the hyperlocal delivery model? Each will call for different kinds of hybridization, scales, & technology investments.
No one can deny the importance of a restaurant delivery software. What you need is the knowledge of right model for your software or application. For this blog, we will follow the GrubHub/UberEats model- food aggregator with captive delivery services. This will influence your app-suite design, but the learning will remain relevant for multiple formats.
The major impact on location & scale (delivery catchment area) will be investible funds &  financing abilities. This influences subsequent expansion in cloud kitchens & future franchising.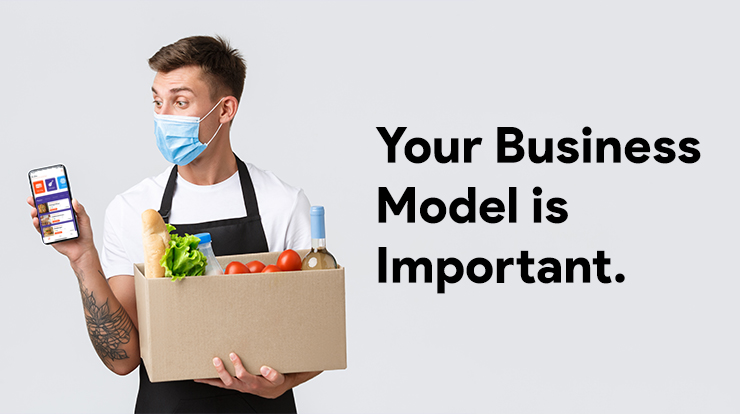 The footprint influences the customer you plan to serve (families/executives/students, middle-class/high-end).
Customer choice influences brand positioning i.e.cuisine combinations- choice of chefs, cooks, equipment, & raw material vendors.

Elements Of Your Business Plan For Food Delivery Startup
The following sections detail the key tasks you will need to include in your business plan for a food delivery startup.
Do A Market Survey & Analysis
Market research is a crucial part of the competitive analysis of winning app brand names, successful features, category niches targeted, & high-ranking keywords. Track others' features, pricing, & devices on which they are compatible. Another proxy method- study competitive reviews on App Store/Play Store/Google Reviews/Quora, providing insights into customers' pain points & delights, indicating avoidable pitfalls & exploitable opportunities for your development team. With a focus on digital, don't neglect the physical product either. 
Given target geography & customer, garnering information on trending food innovations, combos offered, advertising- content & channels used, competitive pricing, & packaging is a must. The location-specific extent of cellphone usage & culture of online ordering needs to be tracked giving you valuable insights while designing your final product- value proposition.
Arranging Finances & Choosing Stakeholders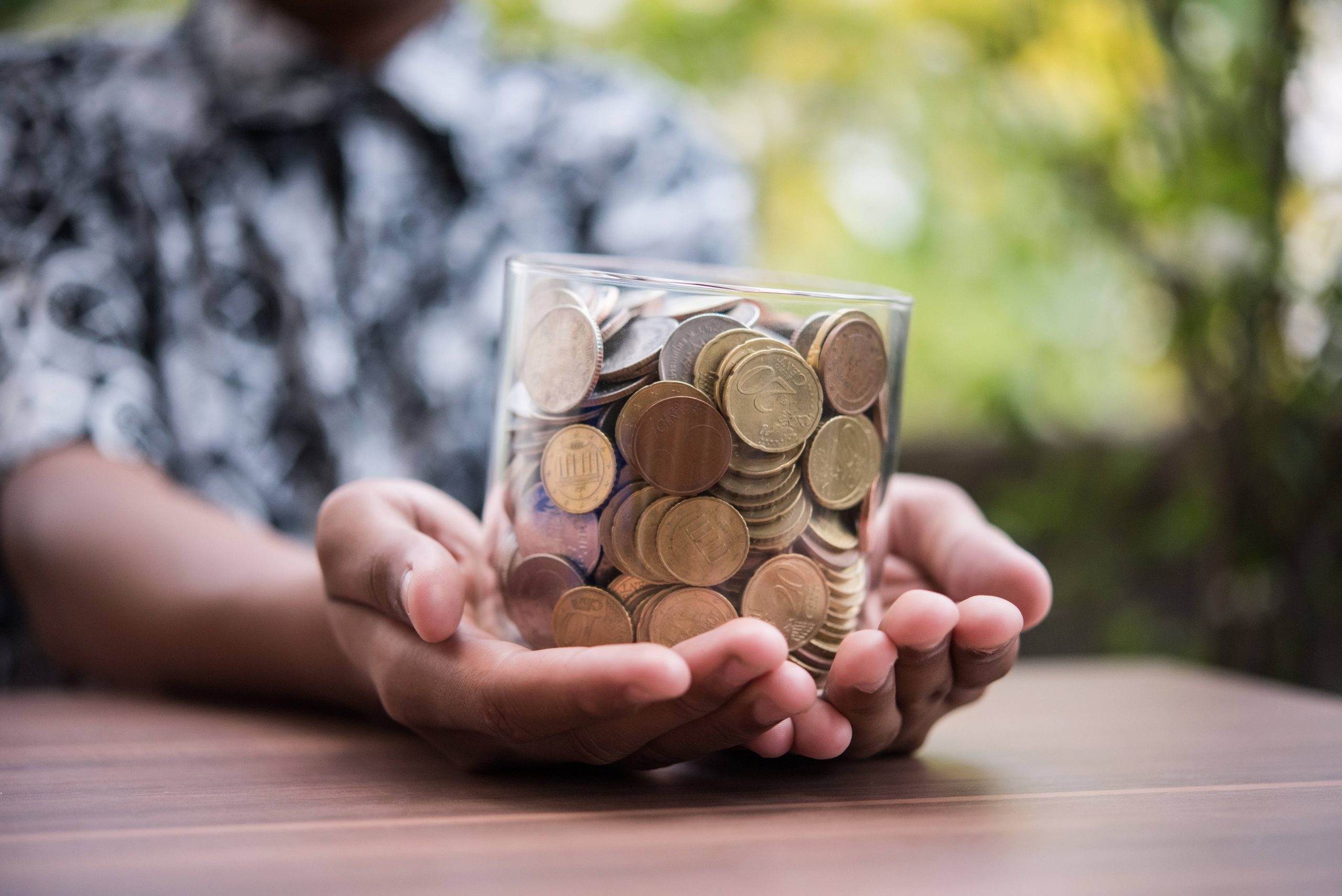 Startup jockeys have an embarrassment of riches when it comes to fundraising options. However, there is a need to read the fine print & between lines, since each choice category presents unique pros and cons. Your investible nest-egg, scale, technology ambitions, pledgeable collateral, & extent of equity dilution will impact your decision-making. 
Given the change in our banking mandarins' mindsets, especially reduction in risk aversion, &  sheer availability of liquidity within the banking system makes today's entrepreneurs evaluate banks with a far less skeptical eye! Even then, given the residual red tape, their glacial speed, & statutory bindings, one would still relegate bank loans to the bottom, that too for small to mid-size requirements.
Let us proceed to critically evaluate other potential investor candidates:
Angel Investors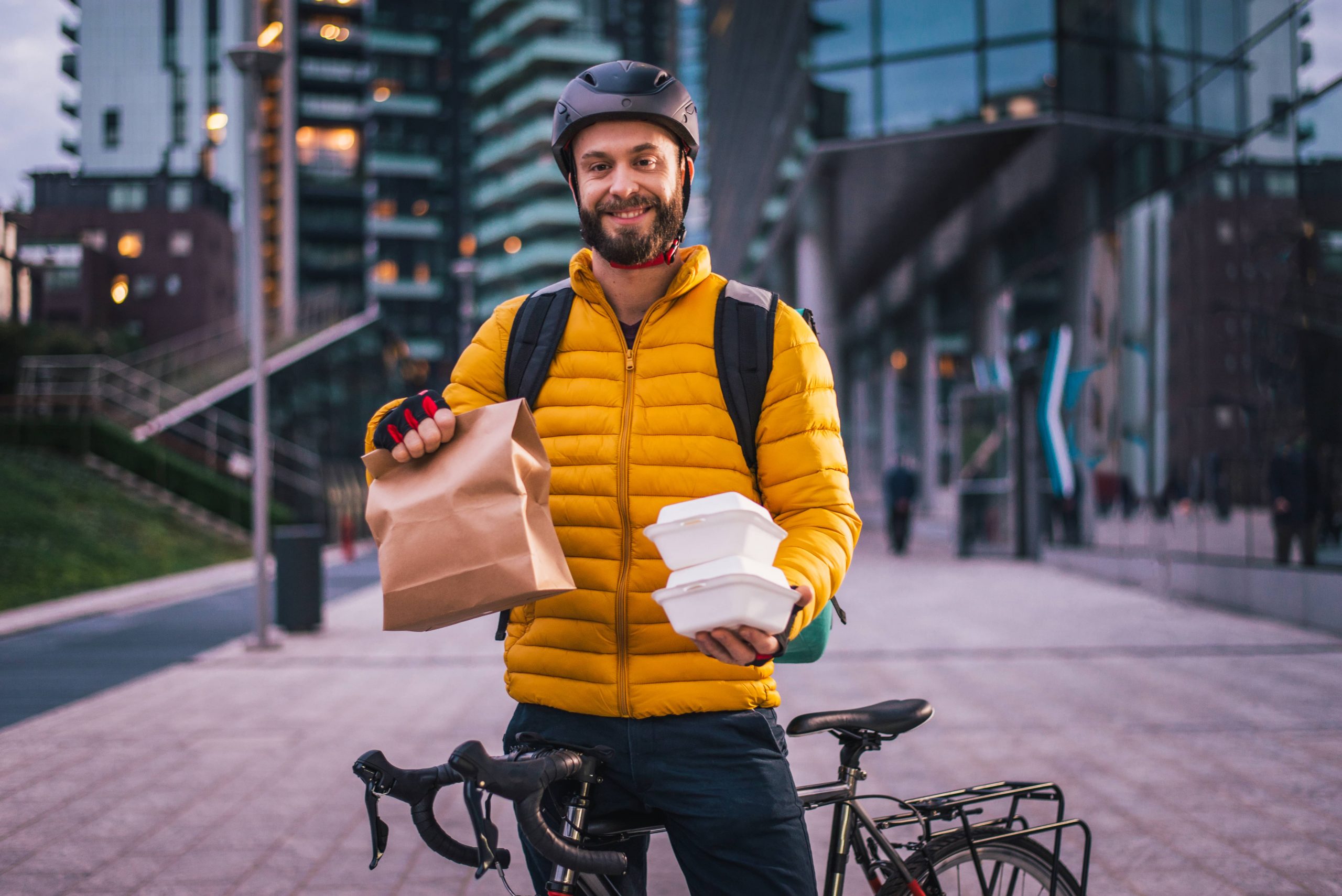 Profile– Individuals with more than Rs. 2 crores investible surplus; HNIs, who typically invest in startups/small businesses, in lieu of equity.
Pros:
Faster deal closure.

Basic, hassle-free due diligence.

Minimal meddling in daily operations.

Less demanding terms.
Cons:
Funding capacity is lesser than corporate investors.

Sourcing is reliant upon your own connections.

Usually incapable of mentoring you for the next stage- raising institutional funds.
A preferred choice for:
Those needing limited funds, swiftly, with easy terms.

Those having access to an extensive network.

People are reluctant to expand their boards.

Startups are self-sufficient in establishing governance structures.
Venture Capitalists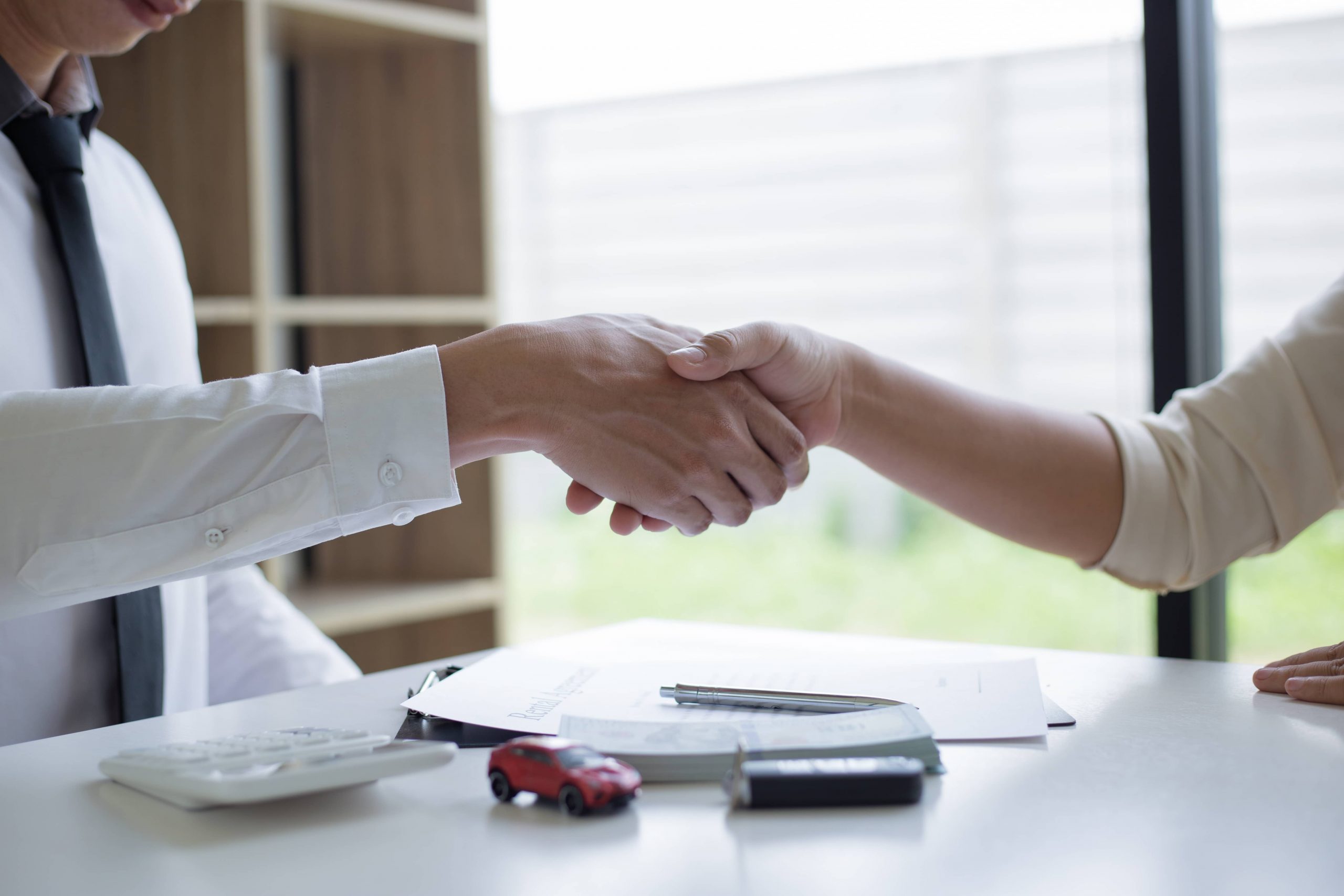 Profile: Private equity firms, capable of drawing capital from corporates, foundations, pension funds, & other organizations, investing against equity. Short-term nurturers, targeting optimum scale, to access the equity market/other investors.
Pluses:
Substantial funds available, hands-on experience, and business savvy.

Help identify exit milestones steering you to achieve the targeted metrics.

Adept at effecting mid-course corrections, thus aiding optimum exit positioning and velocity.
Minuses:
Demanding terms.

Perceived value-addition may not accrue.
Short-term vision & commitment, obsessed with exit parameters.
Ideal if:
Early exit- an overriding priority.

VC's industry knowledge, business acumen, & access to equity markets is important.

Funding required more than the angel investors' capacity.
Wealth Management Firms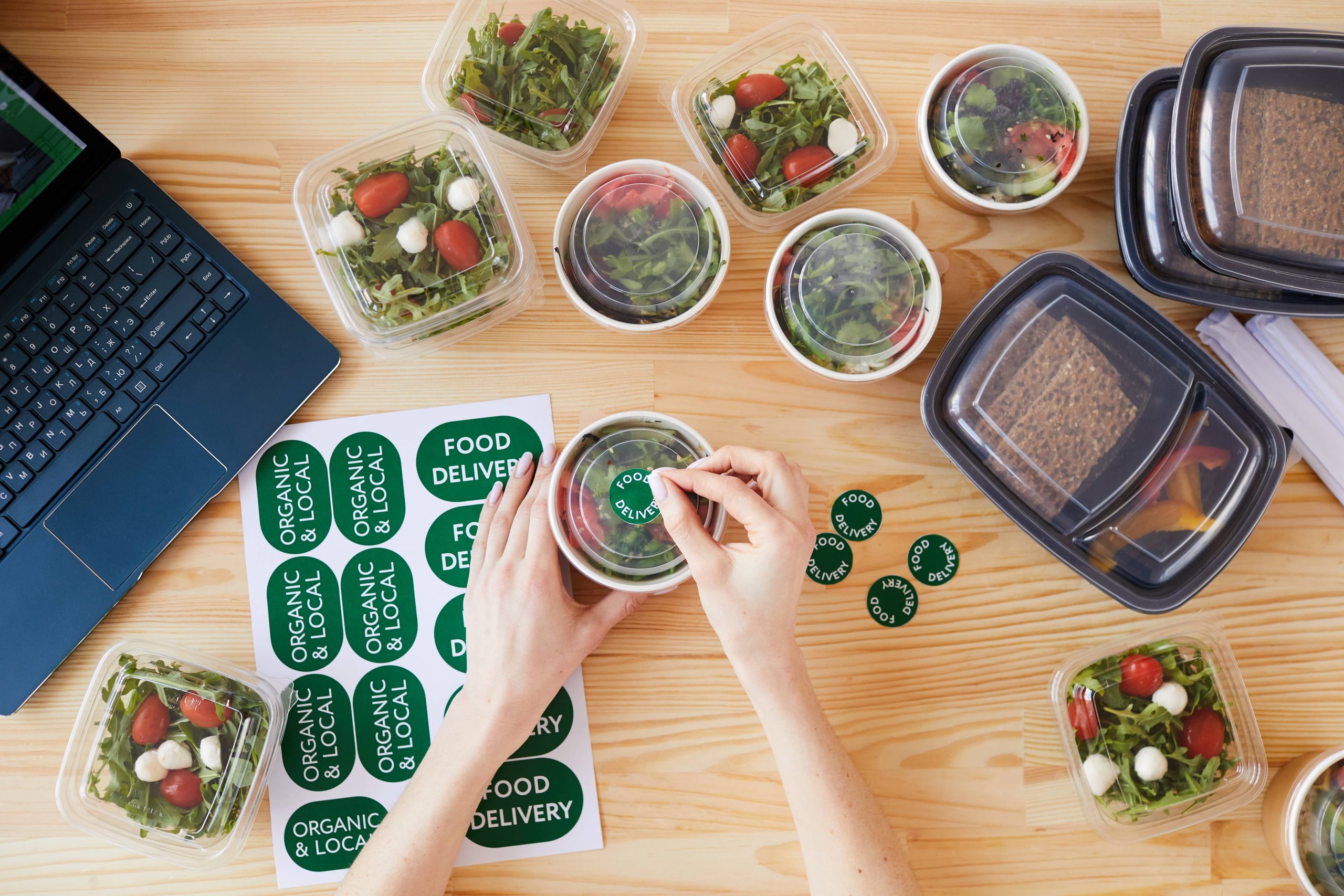 Profile: Private wealth management advisory firms rendering multiple financial services to one/ few ultra-high-net-worth families with investable assets breaching the $100 million mark.
Advantages: 
Amalgam between  VC and Angel Investor.

Higher funding capacity than Angel Investors, but below corporate firms.

Longer-term commitment, more aligned with your end objectives, concentrating on specific verticals.
Disadvantages:
Lack of capability of prepping you for the next round of funding.
Brings just cash & industry-specific networking. 

Unstructured in processes/operations. 

Fluctuating loyalties.
You Choose This:
If looking for Angel investors' pros, but need larger funding.
You have the savvy to partner with this category, despite compromises required.
Marketing & Promotion- 101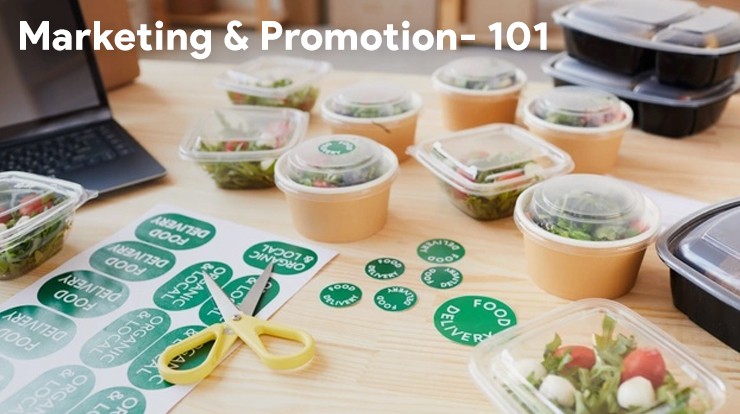 Key components of the business plan for food delivery startup are marketing & promotion. Let us plunge headlong into the dos and don'ts.
A common thread across all initiatives is being in sync with the territorial culture, values, & ethnicity. Quoting Statista, 2.2 million+ apps reside in the App Store while 2.5 million+ is the Google Play Store's score. So if you're thinking that your potential app users will automatically gravitate to your app, click rethink!
Conduct a Beta test among potential users seeking feedback, to eliminate pain points & correct bugs. Your development team gets another crack at delivering error-free products, saving costs, & loss of image.
Use Geofencing to send a relevant promotional communication to customers when they are proximal to the target geography. Caution, do not overdo it!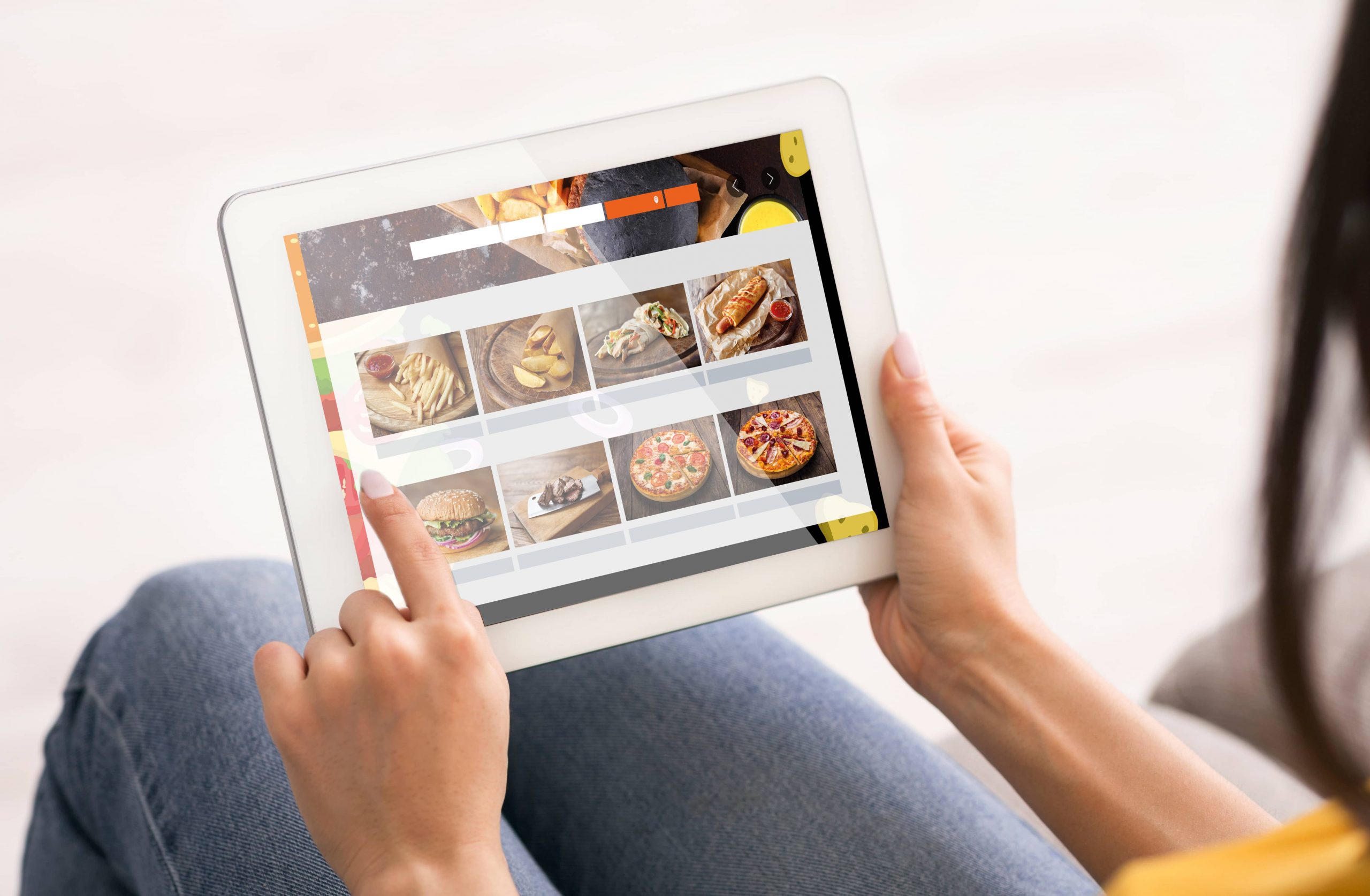 Articulate what makes your app unique/different, should customers download it in preference to the myriad others & not delete it one use later.
Keywords are key to your app being seen. Try permutations to test the impact on ASO. The higher, the better the number of downloads. 
Yours is a food delivery app, food is first consumed visually. Employ visually delightful messaging via social media platforms to generate favorable WOM, & facilitate direct sign-ups from customers' accounts.
Post-launch email, with reviews, USP, price & relevant links to potential users. 
App Design

Pre-design phase:
Market research
As discussed in detail under "Market survey & analysis, nuances of competitive products & their successes need to be noted.
Development partner selection
Since app development is a major cost, (developer, design, testing, licensing, hosting)  plus you need to get it the first time right, it is imperative that you be thorough in researching your potential partner's pedigree.
Study their website, &  the types of projects executed by the

Peruse community websites/social media channels for ratings and reviews

WOM regarding their efficiency from previous clients/agencies known

Ideally, a genuine reference from a close confidant.
Cost estimation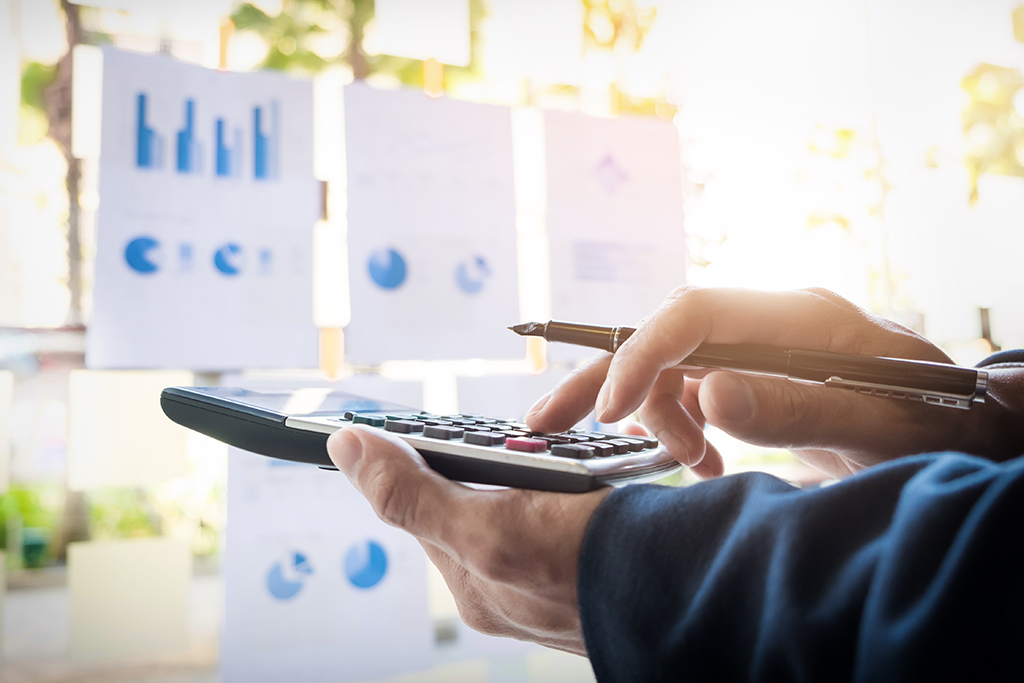 Estimation of statutory, setup & AMC, app development (range $4K-$9K), and marketing & promotional costs.
Technical research
Platform

: Basically, Google Android or Apple iOS- your

app needs to run on both. For big-screen lovers, having a desk/laptop version gains you bonus points.

 UI/UX

: User interface and experience should be your top priority. Focus areas are ease of registration, easy location of restaurants/ food chains, simplicity of payment & tracking orders.

Cross-platform adaptation

: Your app should be compatible with other websites/apps, hence, you need to analyze the technology underlying other relevant web/mobile apps.

Technical platforms

: Your app needs appropriate technical platforms for database & its management, real-time analytics, & functioning in a cloud environment in order to function at peak efficiency during rush hours.

Payment methods

: Your app needs to accept debit cards, credit cards, UPIs, net banking, & facilitate cash-on-delivery.
Feature Design & Incorporation Phase

Two major food delivery startup models in today's market rule. The aggregator model-  user signs in, checks menus, reviews, ratings, prices & places order. Upon confirmation, the aggregator passes information to the respective restaurant for delivery. The superior, aggregator plus model, simply add logistical responsibility.
The four essential components of your food delivery app suite: Customer app, Delivery driver app, Restaurant owner App, & Restaurant Web admin app – a common feature being attractive, interactive UI.
Desirable component-wise feature sources abound, so, my focus- top features of food delivery app suites.
1. Push Notifications
Cuts clutter, creates TOM recall, & enables delivery of value-adds- special offers, location-based order drop messages via in-app alerts.
2. 'Courier' info for customer
Enables customers to contact the courier directly for queries.
3. Reward/Discount/Cashback/Loyalty Programs
Boosts loyalty, awareness, and attracts new users.
4. GPS Tracking- Real-Time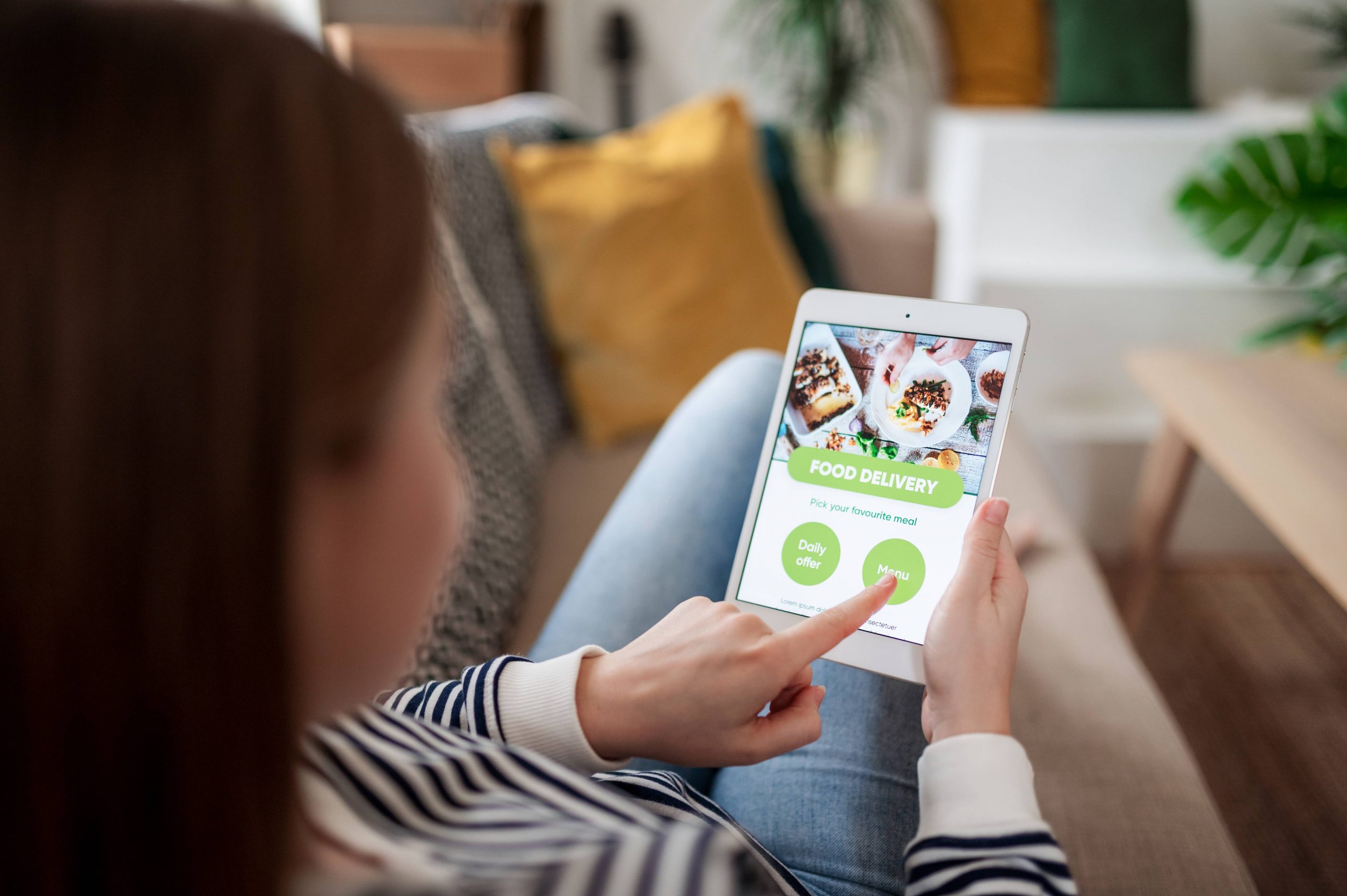 Provides two-way assistance; the customer to track ETA, the courier to determine the delivery location (Google Maps, MapKit, Waze's Navigation, for Android, for iOS, CoreLocation framework).
5. Payment Methods listing
Ease is assumed, bugs are deterrents. Option listing becomes non-negotiable! (Google Wallet, Apple Pay, iOS Paypal account, Stripe, Braintree, Credit/Debit Card, Internet Banking, COD).
6. Search Filters
Provide navigational ease & time-saving. A closed-loop API that connects customers with the entire restaurant listings and food menu is optimal.
7. Social Media Integration
Enables user contribution of photographs & reviews via SM attracting new users & boosting sales.
8. Profile Customization
Easy access to past orders, order analytics, shipping addresses, saved outlets, payment options, and ups customer delight.
9. Order History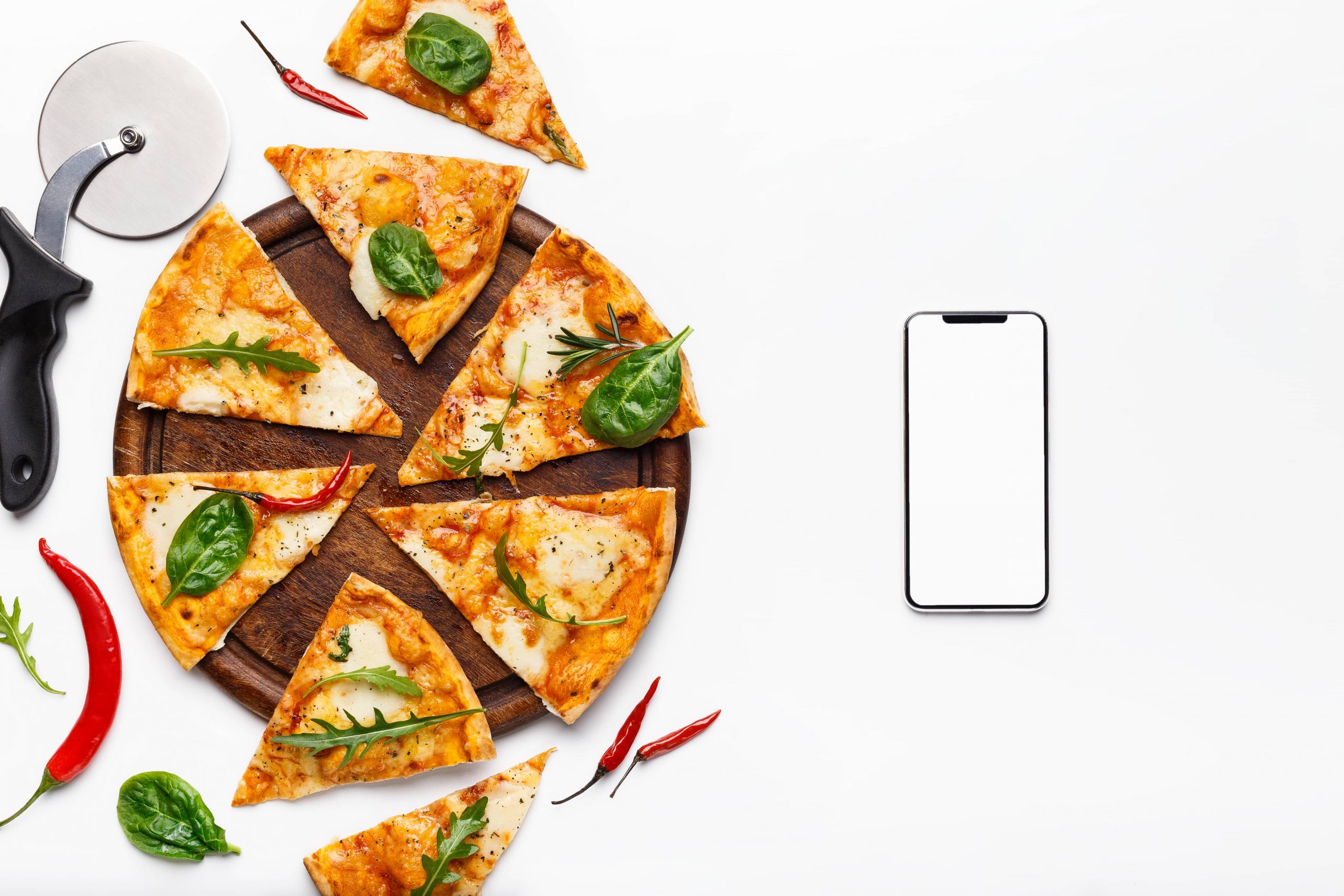 Courier app's access to unserviced yet proximal orders, ETAs, & customer contacts elevate their productivity.
10. Ratings & Reviews
Provides valuable feedback to both participating restaurants & the app owner.
11. Virtual Assistants
AI-enabled VAs like Alexa aid repeat orders, provide delivery schedules.
12. Shopping cart
Shoppers used to Amazon, treat carts= prerequisites.
13. Personal Favorites
Allows customers to choose favorite restaurants/dishes.

14. ETA
Devised algorithms & machine learning optimize routes, delivery location, order volumes, & driver availability to announce ETA.
Finally, the Uber for X strategy works in one area- food delivery. 
ROI options
Food delivery apps provide substantial revenue, yet forms a crucial business plan for food delivery startup. Significant ROI streams at a glance:
Restaurants use listing services for their names to get top billing, have their names highlighted in the app & pay for it. Earnings also result from ads posted.
Third-party advertisement services
Partnering with third parties like Google Adsense to advertise also yields revenue.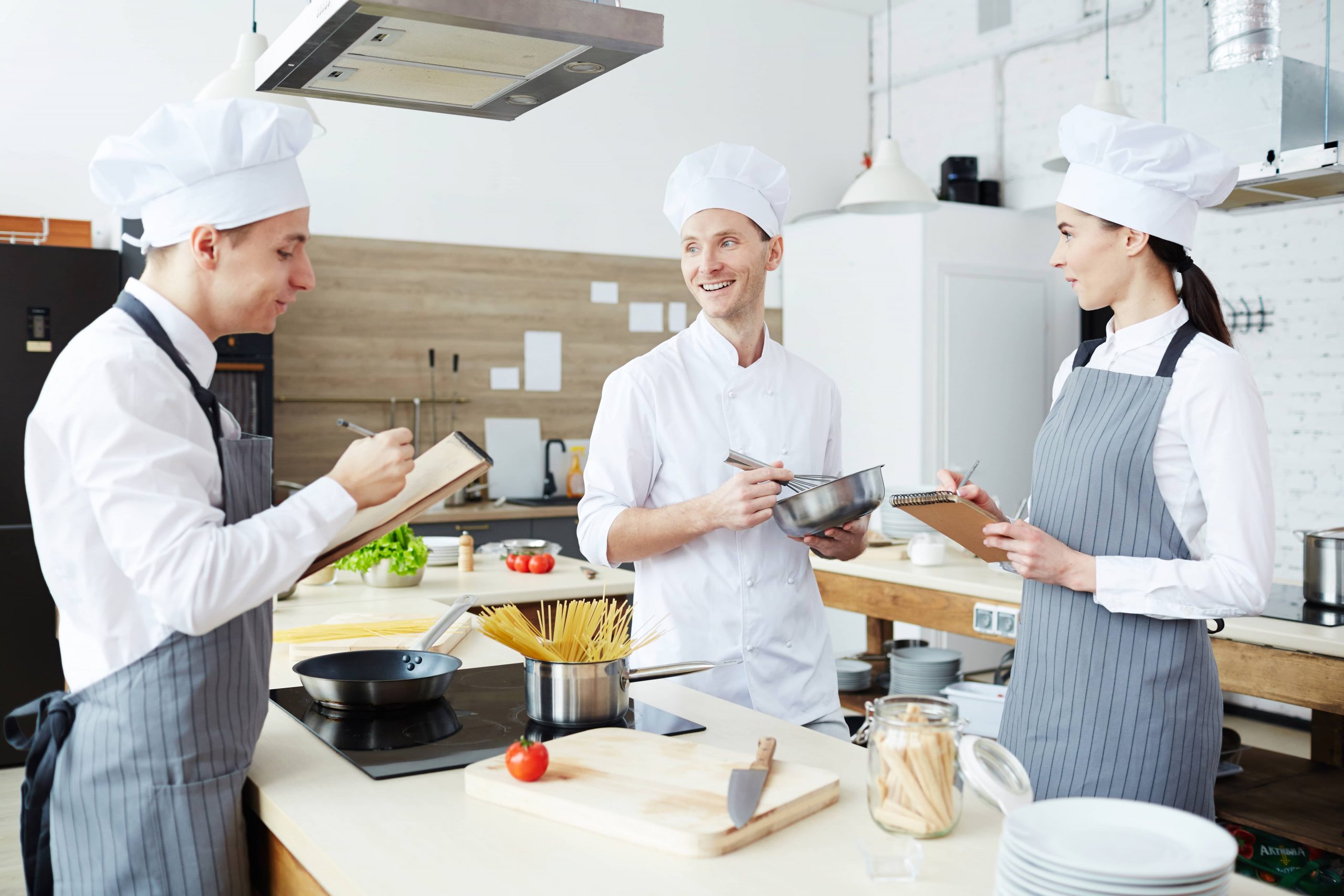 Usage commission from the users is another source.
Customers subscribe to use special features like express delivery, priority orders, exclusive offers & coupons- hence subscription revenues accrue.
One component of surcharges is delivery fees.
Marketing fee from listed restaurants
Fees ensure when customers view restaurants; in turn, they also gain visibility.

In Conclusion
It matters little whether you're a single cloud kitchen with a captive delivery team, a multi-brand mega- partnering with an UberEats, or a restaurant with an aggregator plus logistics partner in tow- a food delivery app is a given for success in today's highly competitive business firmament! Given that such apps are white-labeled and scalable, makes their appeal & relevance are all the more universal.
 If I were to zero in on the one make-or-break variable from the laundry list discussed, it would undoubtedly be the choice of your app development partner! 
So, what's holding you back, my wannabe intrepid food delivery business mogul? Embark upon the search & evaluation process immediately. Hey! Want an insider's tip? Let our AllRide Food Delivery experts help you out with your business plan for food delivery startup.