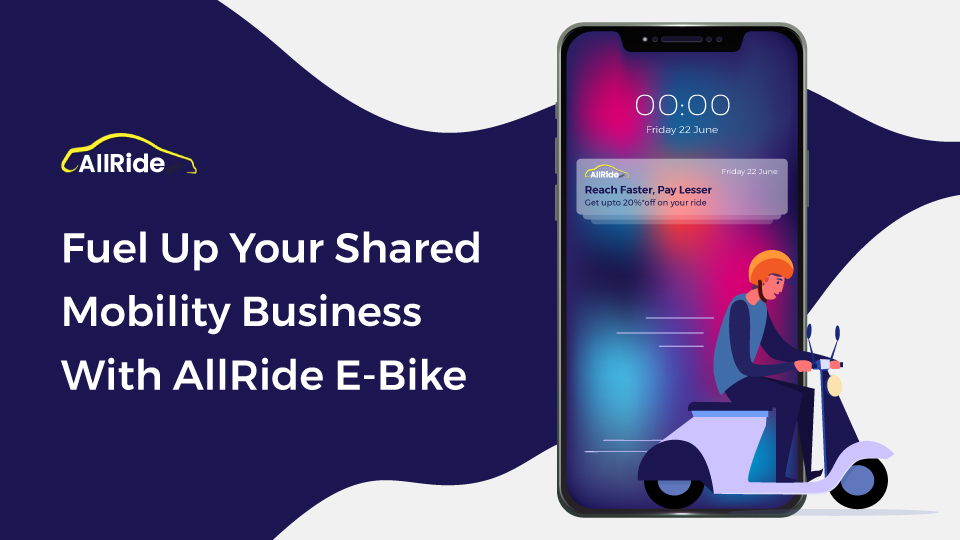 How To Start A Shared Mobility Company – The E-Bike & E-Scooter Edition
Shared mobility is the new age concept, and oh, isn't it a rage? Long gone are the days when you would have to take out your car and go through all the hassle only to reach a place a mile down the road. Now traveling short distances would be a breeze. All thanks to the e-scooters, e-bikes, and mopeds! (and of course, Technology, for some great shared E-bike app development). Not only do they save the effort and fuel of using a Light motor vehicle, but they are also super fun to use! They are easy to use for everyday transportation over short distances and can also prove to be perfect for sightseeing. So let's delve deeper and find out what makes this industry such a magnet of opportunities and How To Start A Shared Mobility Company! 
The Shared E-bike/ E-scooter Industry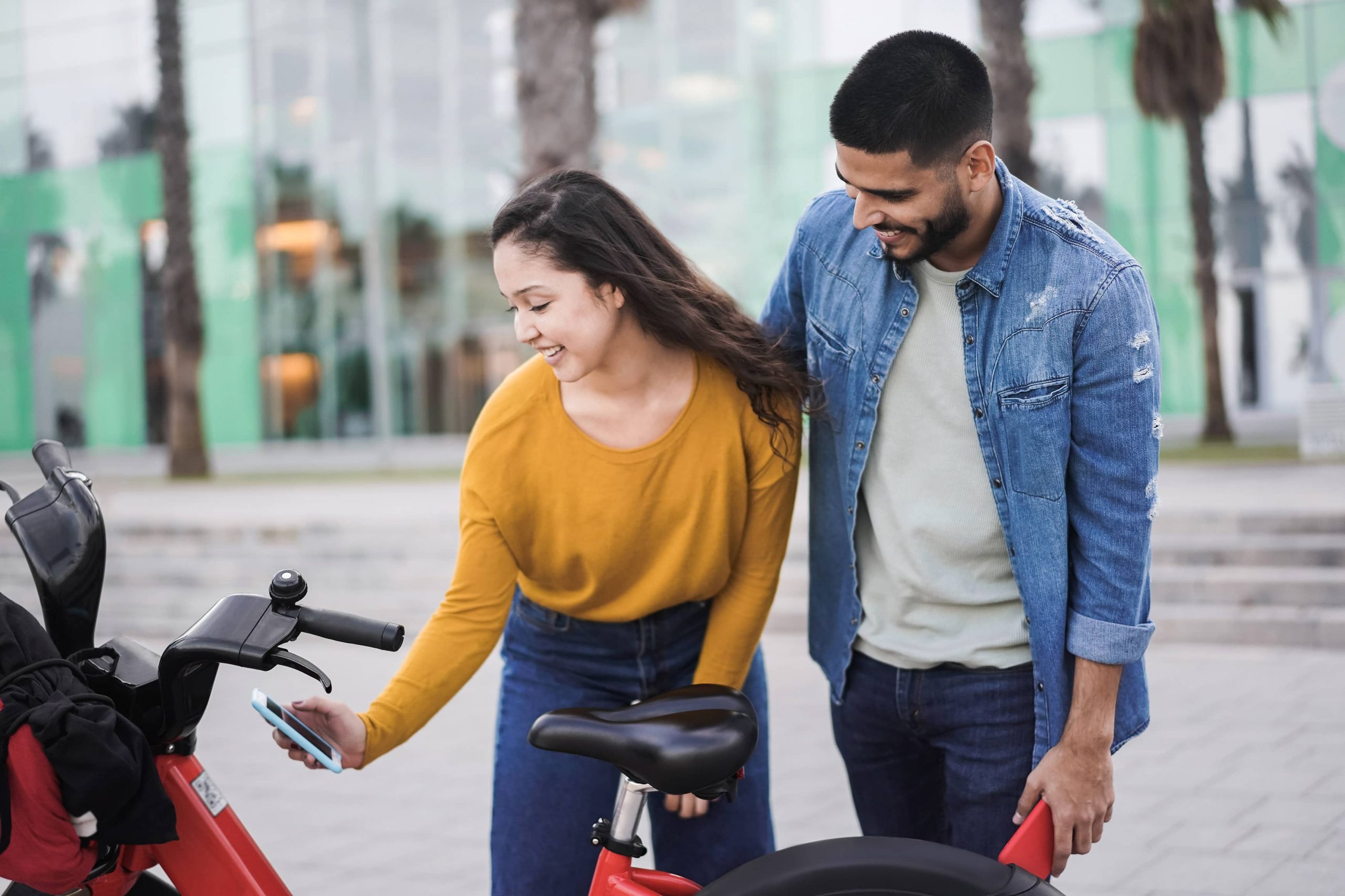 We see these vehicles all around. It feels like there has been a spurt in the numbers compared to when they had just been introduced in the market. And you are right! The sudden growth is because of a myriad of reasons. 
The first and most crucial challenge is the seemingly ever-growing traffic! All around the world, traffic congestion is a significant constraint. You must have experienced being stuck in traffic for hours together, only to reach a destination which was barely 10 minutes away! 
Such experiences have motivated Entrepreneurs to venture into this area and take the onus upon themselves to solve this pain point. 
Second, with the increase in the torture on the environment, people have become more conscious about their contribution to the environment positively. 

According to Business Wire report, The E-scooter market is expected to grow by 2,138.50 thousand units during the 2020-2024 forecast period, with a CAGR of 6%.
Any guesses what comes to our rescue here again? The all-pervasive Technology! A few years ago, Shared Vehicles' business would have been difficult to conceptualize without technology. Now that technology has become ubiquitous and the GPS systems have been perfected, the Shared Vehicle business is here to stay. 
How To Start A Shared Mobility Company
The constant and untiring technological advancements have made it possible for the business of shared vehicles to thrive. Be it an electric scooter, e-bike, or moped; all can be integrated with technology. Today, E-bike app development is here to help us out with the management and smooth functioning of the Shared E-bike/E-scooter Business.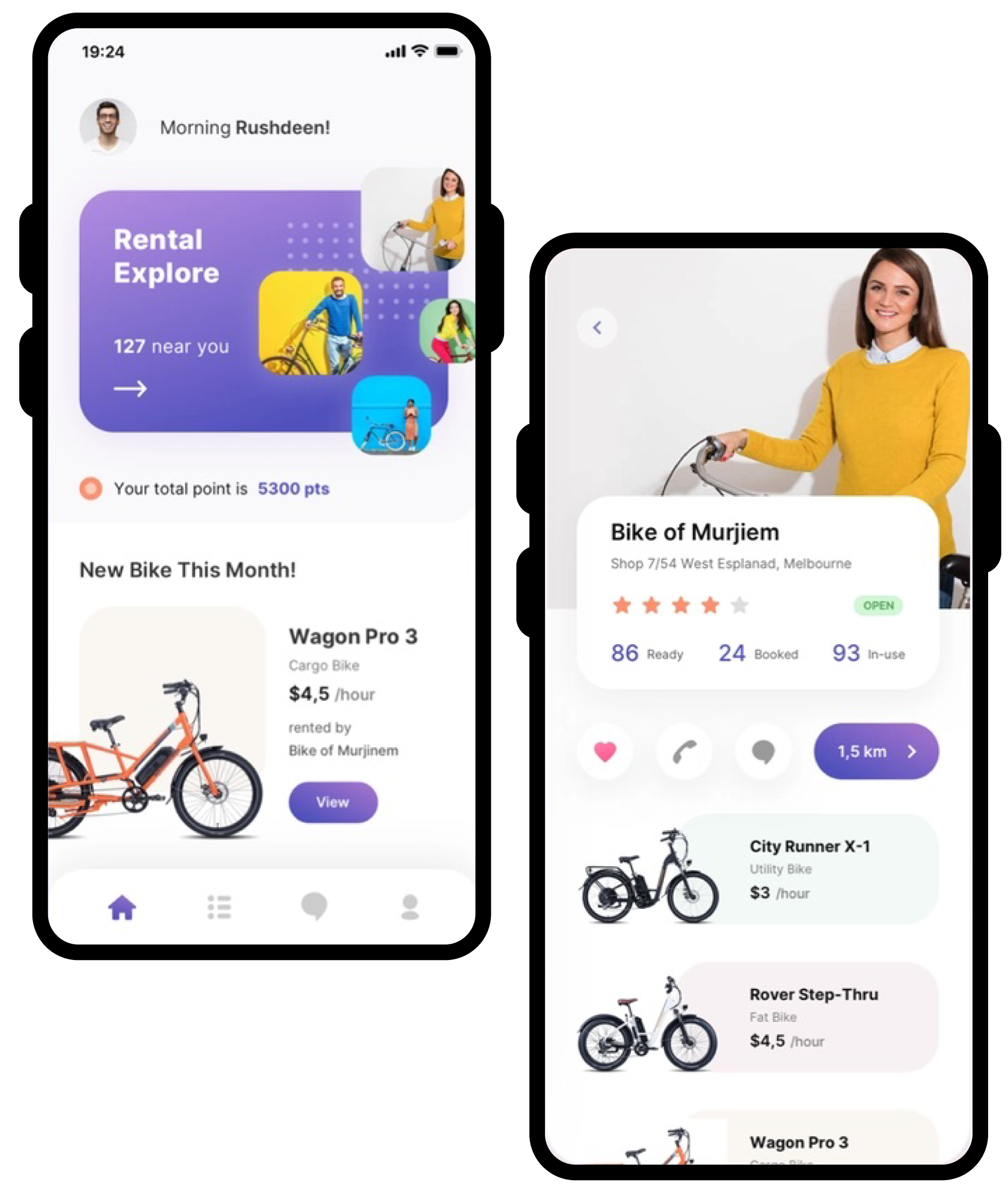 The vehicles can be accessed and used with the help of an app. The integration of the app makes it a smooth affair for the User. The User picks the vehicle from the Vehicle stand or anywhere else it is parked and scans the QR code to use it through the app. The application also facilitates secure payment and charges according to its usage. When the user is done using the vehicle, they can hop off at their convenience. 
A marked increase in Shared Vehicle services has been catching the eyes of numerous entrepreneurs. The growing demand and a promising future for Micro mobility have made many people wonder how to start their own business. 
The E-scooter/ E-bike business is on the rise and seems like it is here to stay. Many companies have recognized the potential of this segment. With the increase in demand, the number of players is only going to rise with time. But don't let the competition get under your skin. Let me assure you, even when the competition for this might be high, one can still set up a viable and profitable E-scooter sharing business. 
Operating plan and factors to keep in mind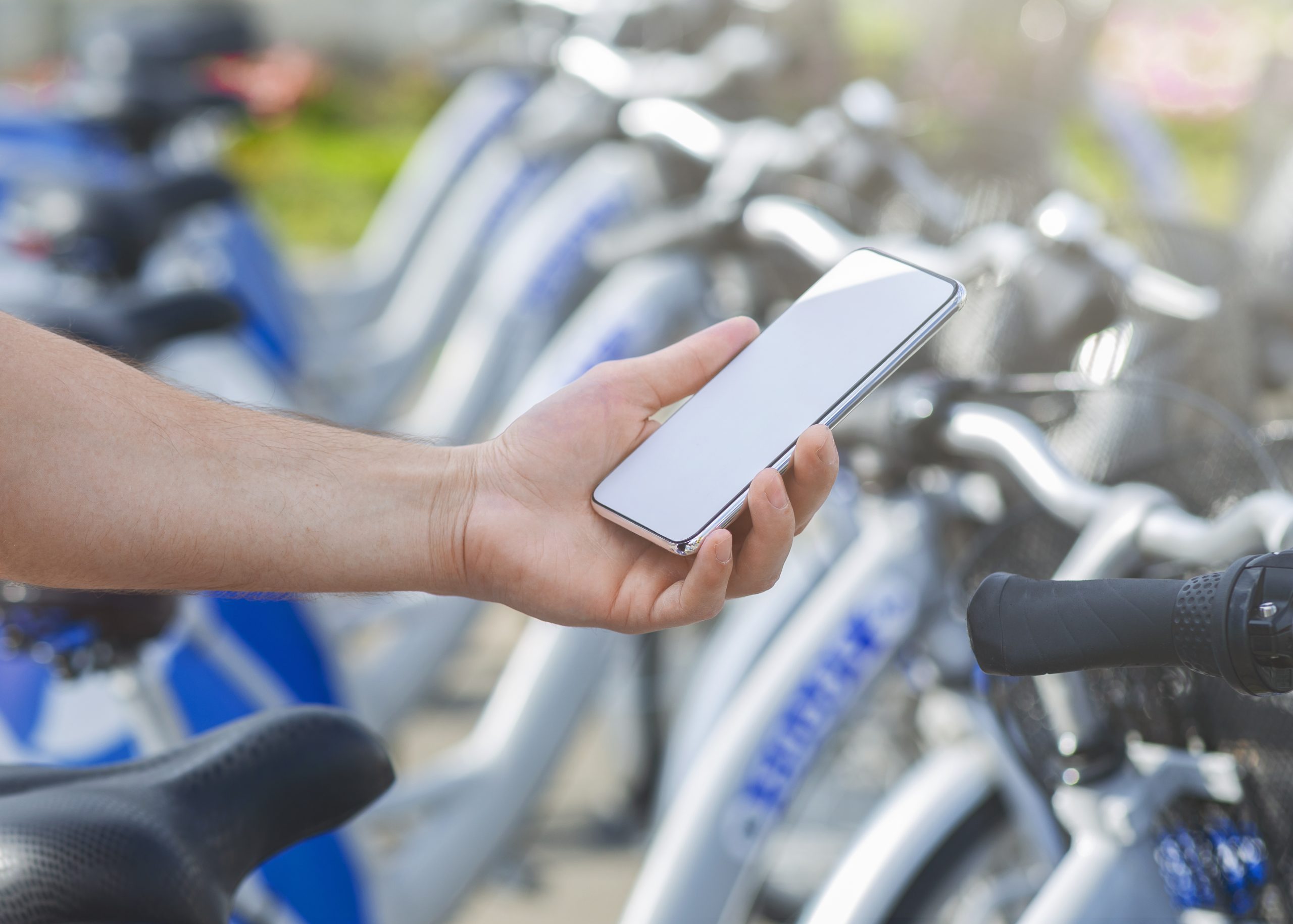 In order to know How To Start A Shared Mobility Company, it is essential to create a realistic and functional operating plan. After all, to offer Micro-mobility bliss, one needs to plan in detail as it can turn out to be an expensive affair. If you want to start your own shared mobility business, you need to understand the business in-depth and plan accordingly.
An operation plan is nothing but a simple structure as to what your day might look like. It is a future-oriented and detailed strategic document. It is usually made for a tenure of 1 to 3 years. The tasks and initiatives to be undertaken by the business are spelled out clearly and in great detail. Since it serves as a guide for your business, it becomes imperative for it to be realistic and measurable.
When planning for setting up a business, the approach I like to take is "Work for the best and prepare for the worst". Your E-scooter/ E-bike business plan should comprise your daily operations while making them efficient and optimized.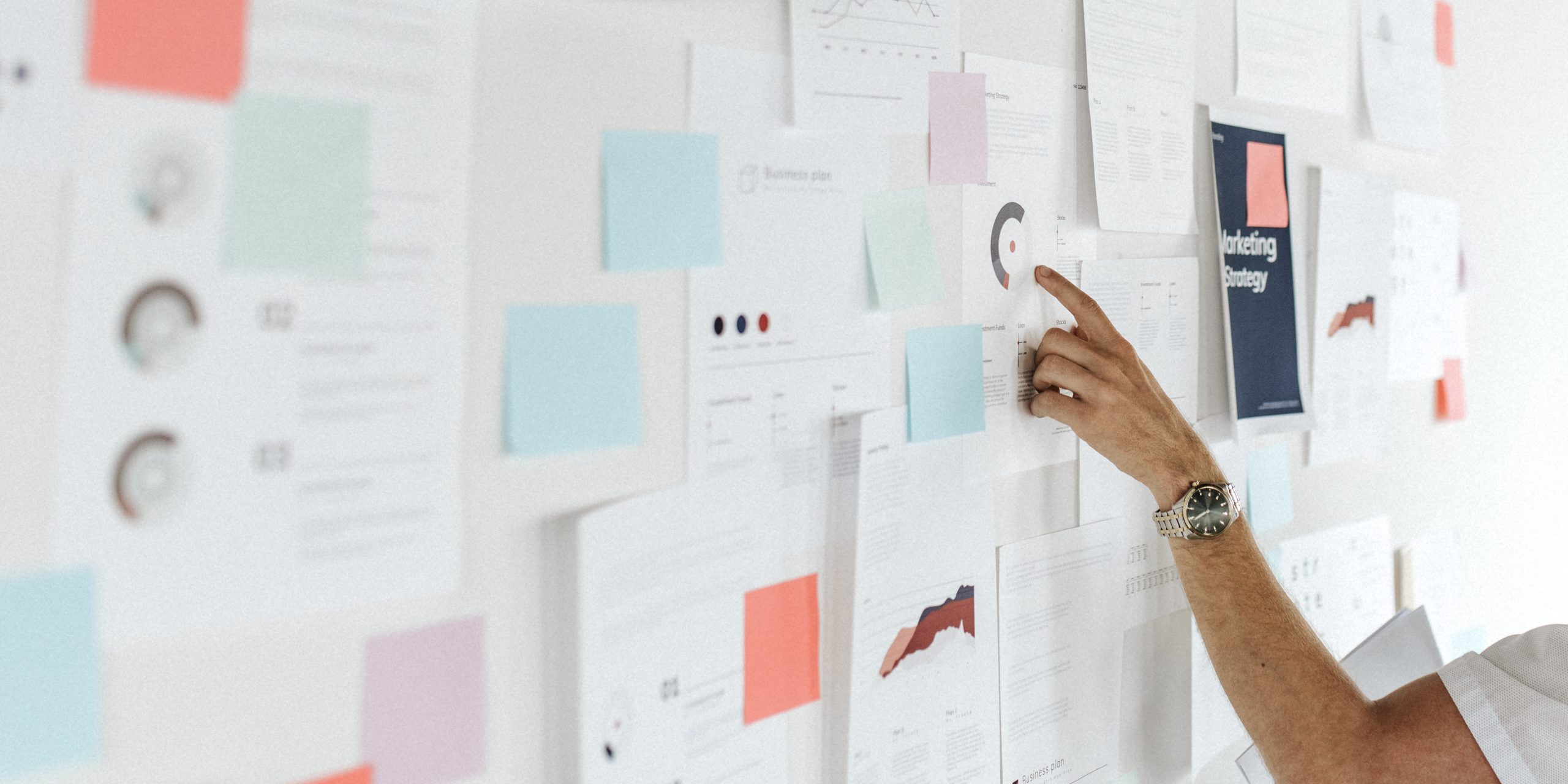 The plan would include aspects like the business's geographical location, basic infrastructure for the e-scooter business, fleet size, and inventory. It would also involve choosing the right vehicle for your business, maintenance, and charging, the Technology to be used, finance and the daily costs to be incurred, the pricing, the suppliers of vehicles for the fleet, getting insurance for the vehicles, and the list goes on!
All of these aspects and many more should be taken into consideration. Along with everything mentioned above, you also have to plan for strategic partnerships to grow your business. Strategic partnering with the right people can prove to be highly beneficial for the company. Forming alliances with complementary service providers such as other shared vehicle businesses or tie-ups with the state transport services has the potential to change the face of your business. 
With the end goal in mind, Operation Planning not only acts as your business's Bible but, if followed correctly, can help you reap the fruits of your hard work in no time!
Dealing with the Government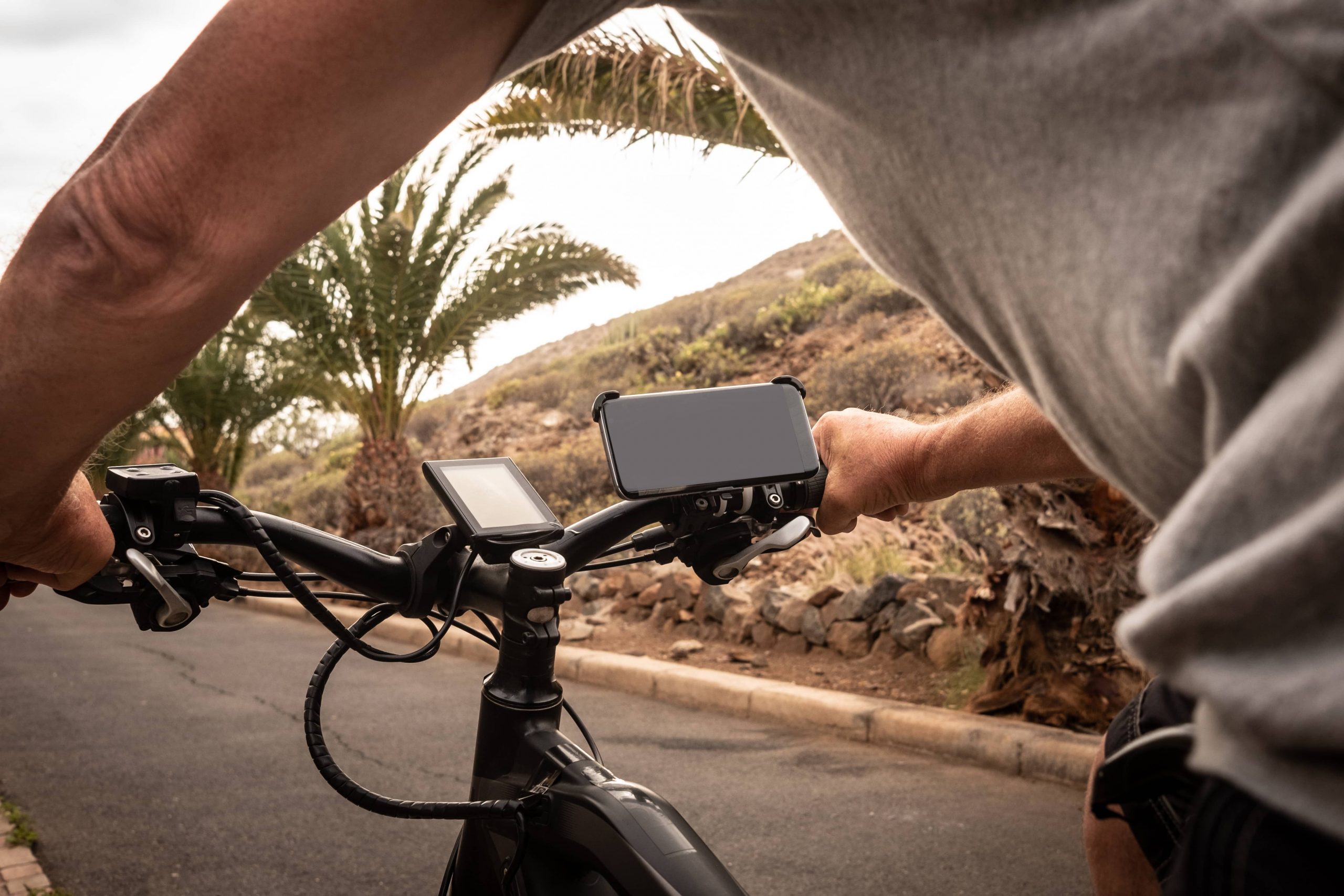 Any business to be set up needs to be following the laws laid down by the government in that geographical area. There are many states in the USA which have proper laws for an E-scooter sharing business. The rules and regulations governing your business would change from state to state and country to country. They will be pervasive throughout the Local, state, and federal government. 
Registration of your business, registration for taxes, setting up a business account, obtaining necessary permits and licenses, Certificate of Occupancy for your business to operate are essential steps to be taken while starting the E-scooter business. Failing to follow the government regulations can put the company at risk of shutting down or could lead to hefty fines. 
Many companies are also required to adhere to specific parameters to provide data to the government. This would help the governing bodies analyze and monitor for better planning and functioning of the Transport services. Providing data to the government becomes vital as it can reduce the gap between public transport services, private shared mobility business, and roads/footpaths for the same. It helps the government design a better transport infrastructure, one which can be functional up to last-mile delivery. 
Today, there are numerous E-bike apps to help you manage your legal documents, certificates, and licenses, keeping you totally out of trouble with the government.
Choosing the right vehicle for your purpose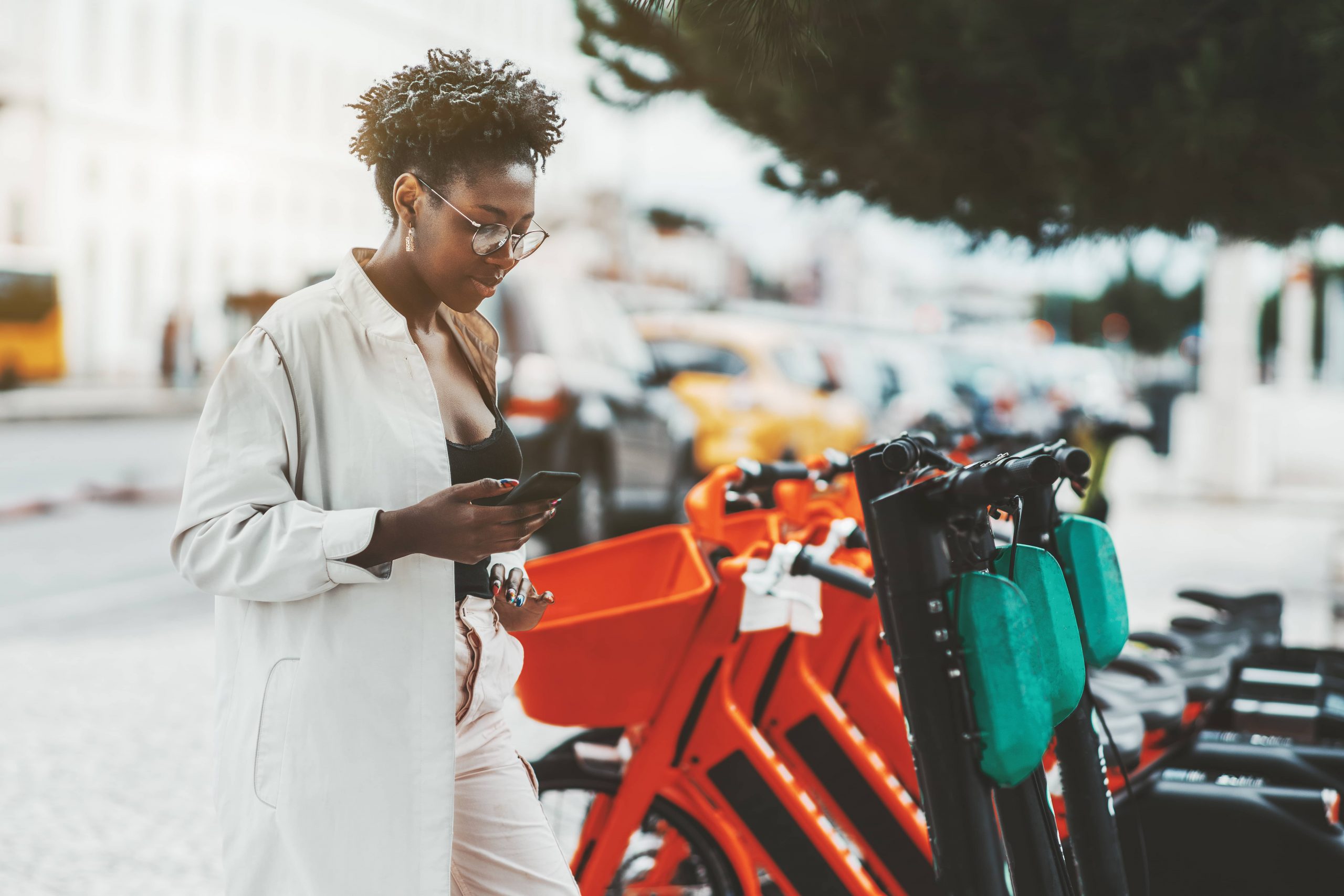 When it comes to Shared Vehicle services, it is necessary to choose the right vehicle for your fleet. I am positive that you won't want to fill your fleet up with vehicles that customers won't end up using or preferring. So once you are ready to put the ball in motion, you need to get vehicles that would prove beneficial for the customers and your company. Depending on customers' needs in your operation area would help you narrow down on the right vehicle for your fleet. 
When talking about Micro mobility vehicles, you need to choose the durable, usable, and affordable one. E-scooters are your cheapest option when it comes to costs and would cost around $200 – $500. E-bikes, on the other hand, are more expensive than E-scooters. But don't look at the costs alone, focus on their long-term usability too. 
There are plenty of companies, several brands, and abundant models of vehicles for you to choose from. Some of them need higher maintenance than others, while others might have better battery life when charged. Some might be cheap but not sturdy enough; some might be great for the pavements/sidewalks and might not do too great in hilly terrain. 
Do your own research and see what would help you yield the most revenue in order to know How To Start A Shared Mobility Company. This research would depend heavily on the context in which you would be running your business. For example, if you want to establish your business in IT parks or college campuses, the need for E-scooters could be more than E-bikes. It might be different from a scenario where one could be setting up a Shared Micro-mobility business targeting the tourists. 
When starting with your fleet, it would be a wiser choice for you to choose the right e-scooter and test it out initially with a small lot. This would ensure the vehicles' testing before deciding to put in the money for your entire fleet. Take into consideration the models that your immediate competitors might be using, too.
Finding the right Manufacturer/ Supplier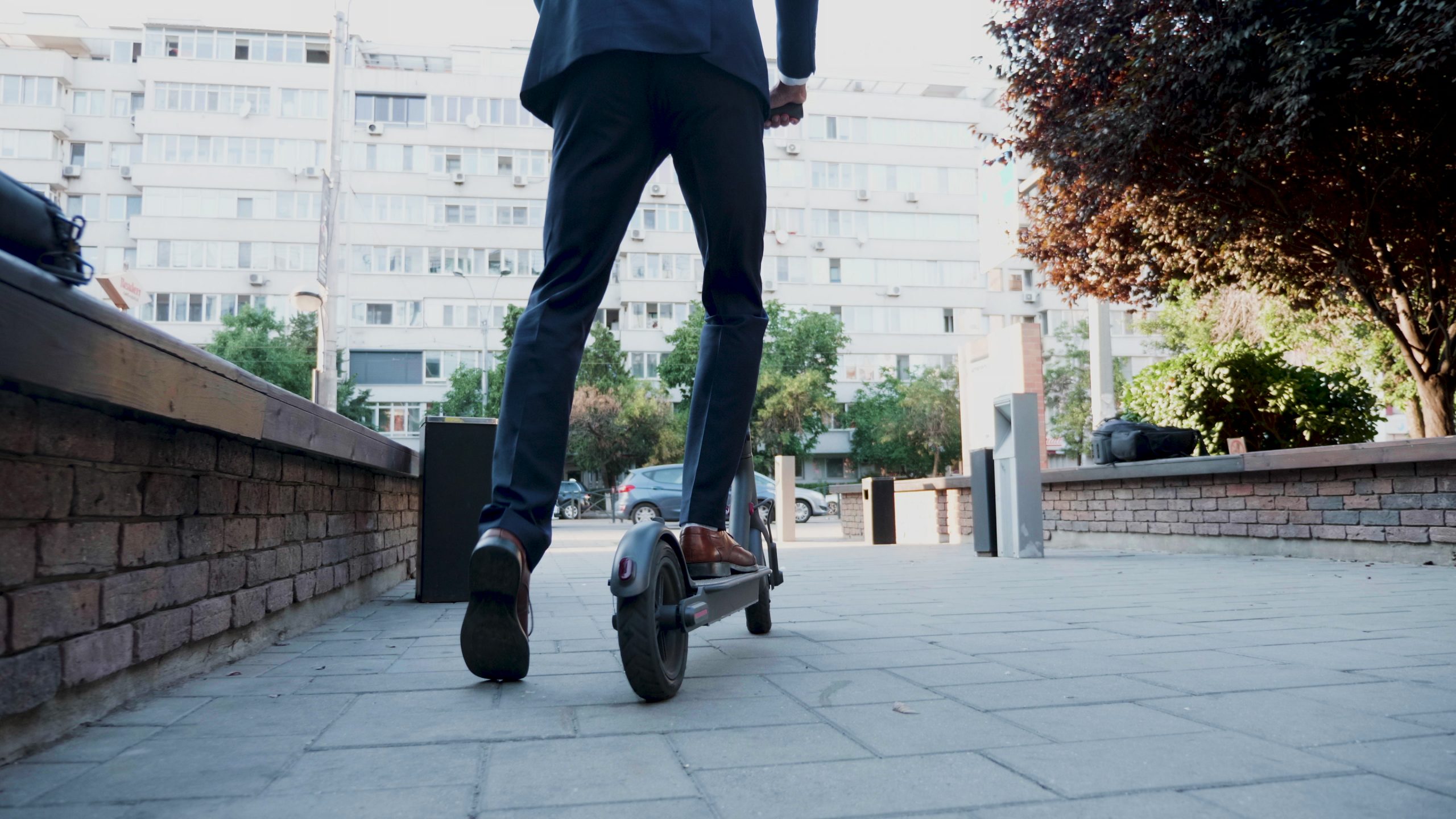 When it comes to setting up your shared e-bike/e-scooter business, it becomes crucial to partner with the right people. Multiple companies manufacture and supply E-scooters and E-bikes. Most of them, though, are found to be from China. This makes sense since the concept was borrowed from China as they had a vast commercial appetite for dockless bikes.
The Shared Micro mobility business is where the vehicles are to be used for a long time and endure the customers' rough usage. That calls for procuring a vehicle that is durable and sturdy. It is imperative to have only quality vehicles in your fleet; after all, it's the excellent service you are giving to your customer, which would make all the difference. 
If ordering your fleet vehicles online, be careful and order a small quantity for a sample check. If procuring from a different country, pay special attention to their track record, historical deals, experience, and customer reviews. It is also imperative for you to check for all the Compliance measures and Certificates you might need in your country of operations.
I have noticed many people facing a common problem when purchasing products from a country different from your country of operations. The problem is that many manufacturers are seen as not taking responsibility for After Sales Services.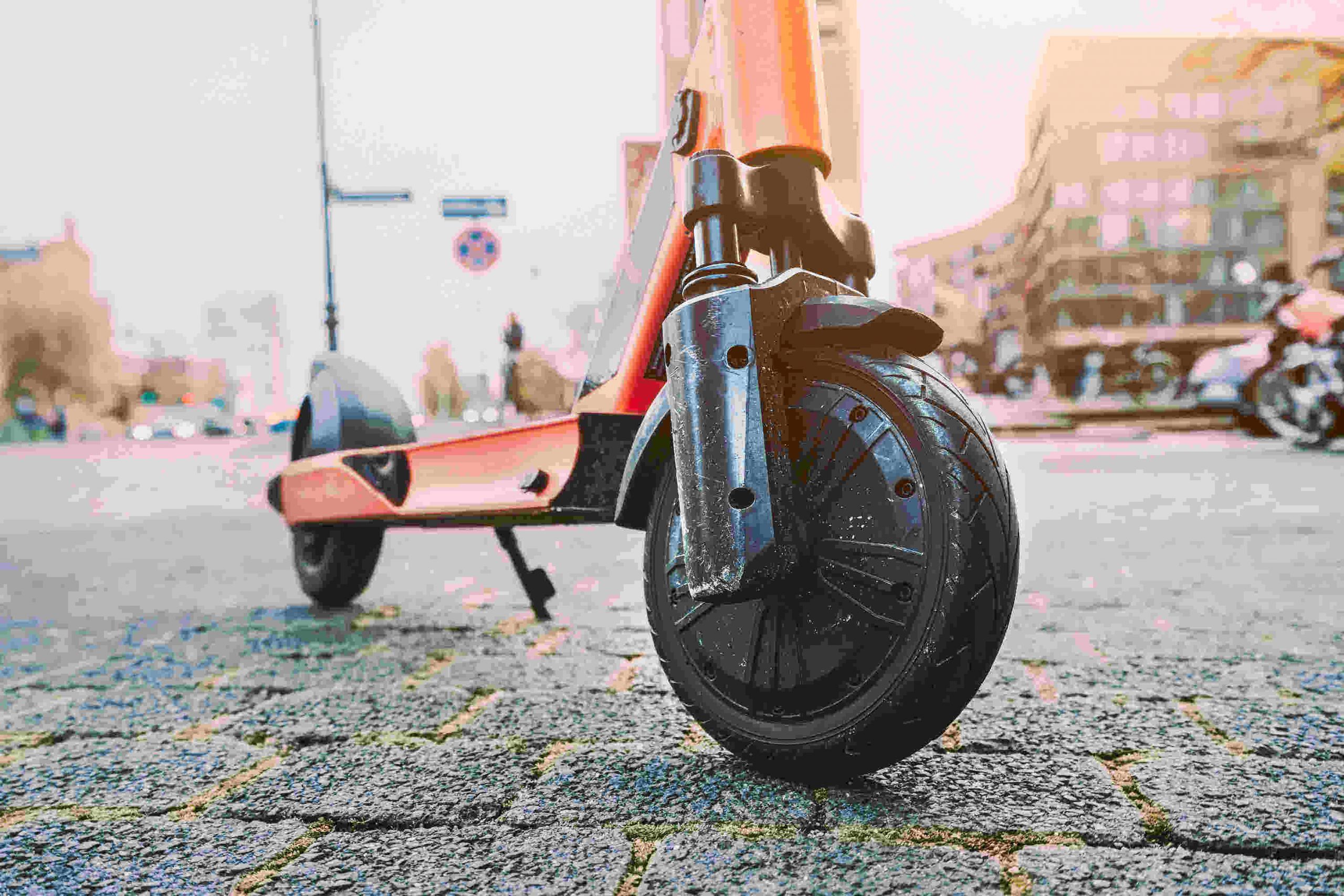 This might lead to more significant issues in the future. Always make sure that you choose a Manufacturer/Supplier who you can be associated with for the long run, provides quality products, offers proper documentation mentioning the terms for Warranty, Guarantee, and After-sales services.
When ordering for the first time, it would be advisable to procure One vehicle or a small number to run as a sample test. Once you are satisfied, only then go for a large order. 
"To build an app or not to build, that is the question."
And of course, the How To Start A Shared Mobility Company revolves around this question.
When implementing Micro mobility solutions, it is essential to choose the right software and application. Finding the most suitable E-bike/E-scooter app for your business model is imperative. The app would be your single-point contact with the customers. To ensure your customers' incredible experience, the User Interface needs to be swift, straightforward, and self-navigating. It also needs to have a GPS module integrated into it to track the rides. GPS not only helps in providing rider data, but it also helps track down vehicles and enables customers to see the nearest vehicle available for them to hire.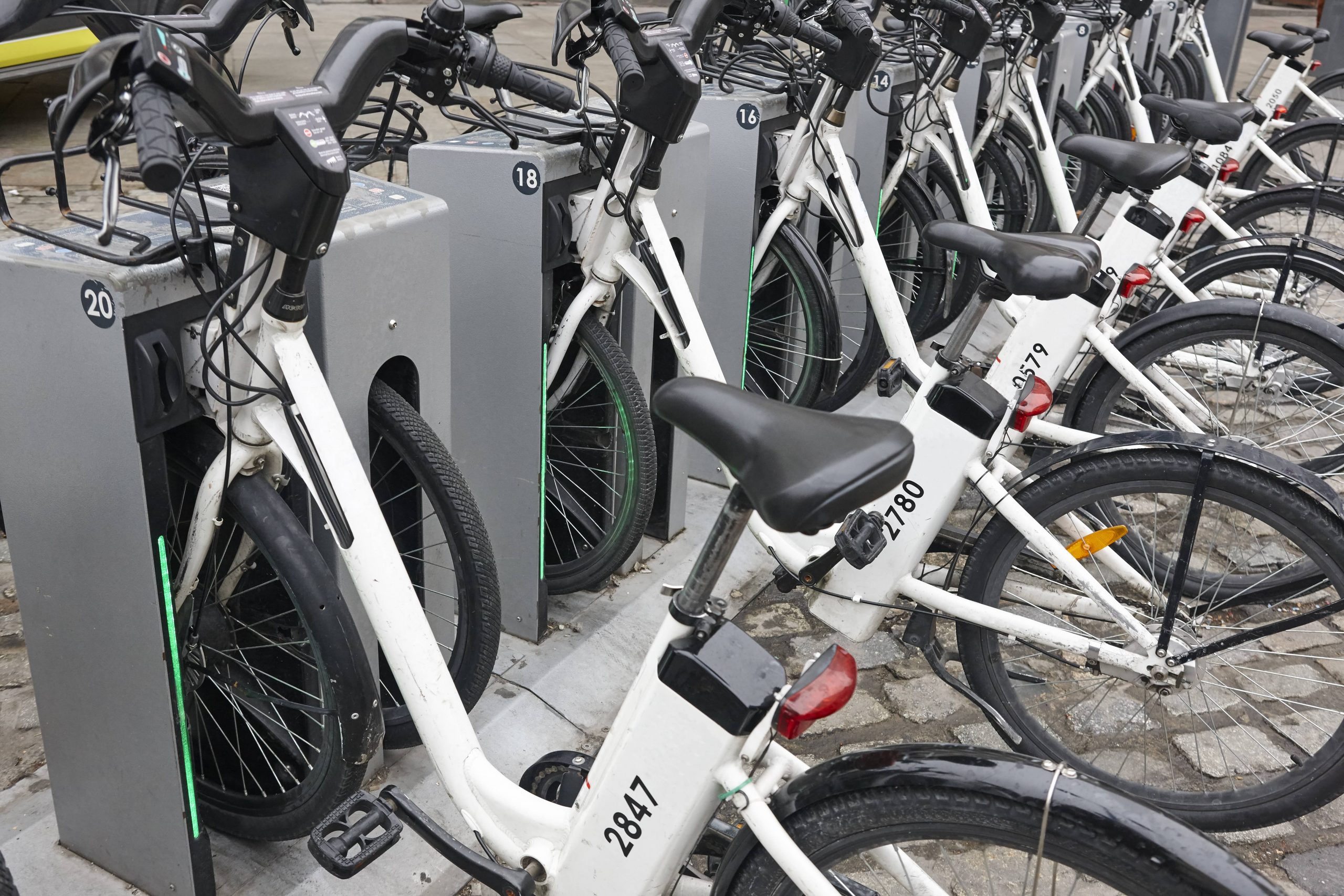 As can be understood, the app is a crucial part of the whole business setup. You would have the option of building an application yourself or buying an application. While creating an in-house application by yourself might sound complicated, you could always hire professionals or reliable E-bike app development companies that make One-stop solution apps, like Allride Apps. It is an All-in-One Platform with a fleet management system, on-demand solutions with users, a web-based admin panel, dispatch panels with reporting, and marketing websites.
Features common for shared mobility service
If you are wondering How To Start A Shared Mobility Company or shared mobility services, then here are some features that you must implement in your application:
1. Secure payment gateways
Having an in-built payment mechanism in the app is a boon for both the parties, the business, and the customer. The payment is made instantly and digitally. A clear record of transaction history is also provided. 
2. QR code scanner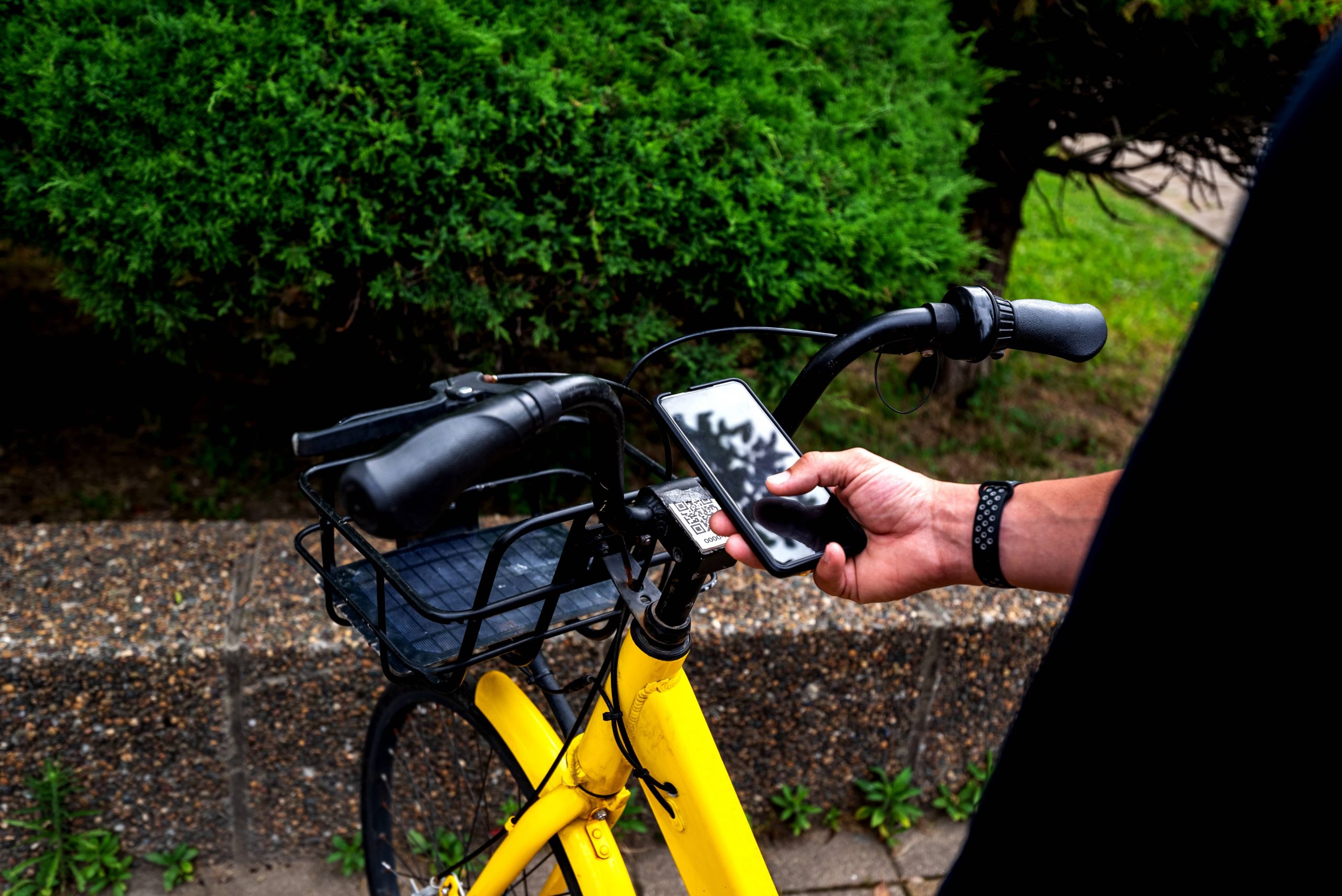 Scanning the QR code with the app enables the user to start the ride. After the ride is done, the ride ends, and the calculated amount is charged.
3. Ride Information/ Statistics
The GPS module in the E-Scooters and E-bikes make it possible to collect the rider data, the route followed, time duration, distance covered etc.
4. Maintenance 
Managing a fleet is not easy. Every vehicle is different from the other and needs to be given special attention. Using an integrated app helps keep a check on the maintenance schedule. It can also be used to be a little proactive and to follow a preventive maintenance routine.
5. Push Notifications
Using Push Notifications to interact with the end-user is a great way to engage the customer. Often, the push notification acts as a reminder and urges the User to take some action. This ensures a good level of activity and engagement from the User's side.
6.  Tracking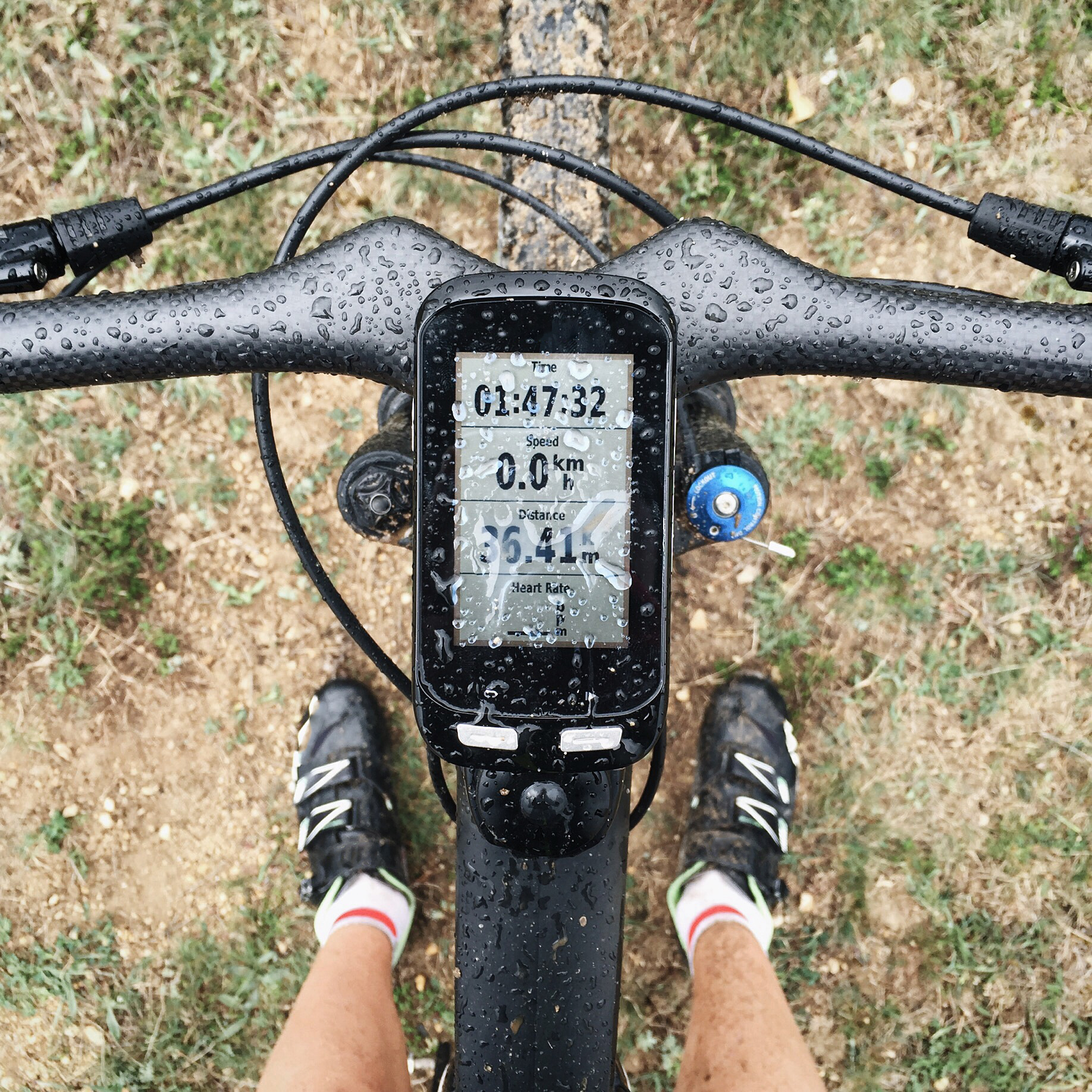 Tracking is an essential feature in the app that uses GPS. The vehicle is tracked in real-time, showing the speed, the route, and the end destination.
7. Customer Feedback
In my opinion, Customer Feedback is a salient feature in applications. It gives the customer the ability to share their complaints and compliments. It makes the customer feel more heard and helps the business by giving them direct insights from the customers themselves. To encourage more customers to provide feedback, you could start small-scale Customer Loyalty programs too. Your users will feel valued and would repeat their purchase of your service.
Earn when people ride
Once the above steps are done, you are ready to earn, my friend! You get to gain when the customers are renting your vehicle. You could come up with different plans and payment schemes for your users to choose from. Some discounts along the way or a couple of promotional offers could do wonders for your business. To earn Customer Loyalty and stand out amongst your competition, you need to make the User Experience your prime metrics to measure your business's success.
Conclusion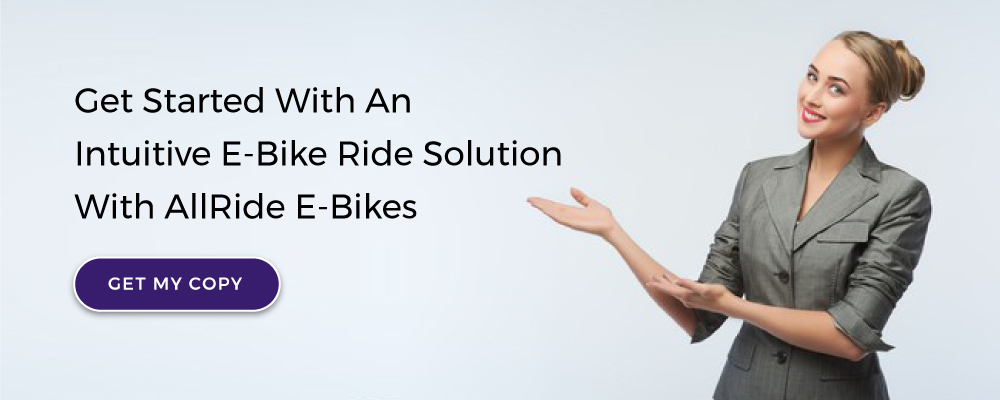 How To Start A Shared Mobility Company? Hopefully, you won't ask this question anymore.
Starting an E-scooter/ E-bike Shared Mobility business is no longer a dream, all thanks to Technology. I hope my insights and experience help you set up your very own Shared Micro-mobility business successfully and boost your business exponentially!
AllRide E-bike offers several Transport solutions. We aim to help build a future-ready transport ecosystem for smarter cities with less traffic, less pollution, and more connectivity. Check out other blog posts from AllRide Apps. Join our mobility revolution today!