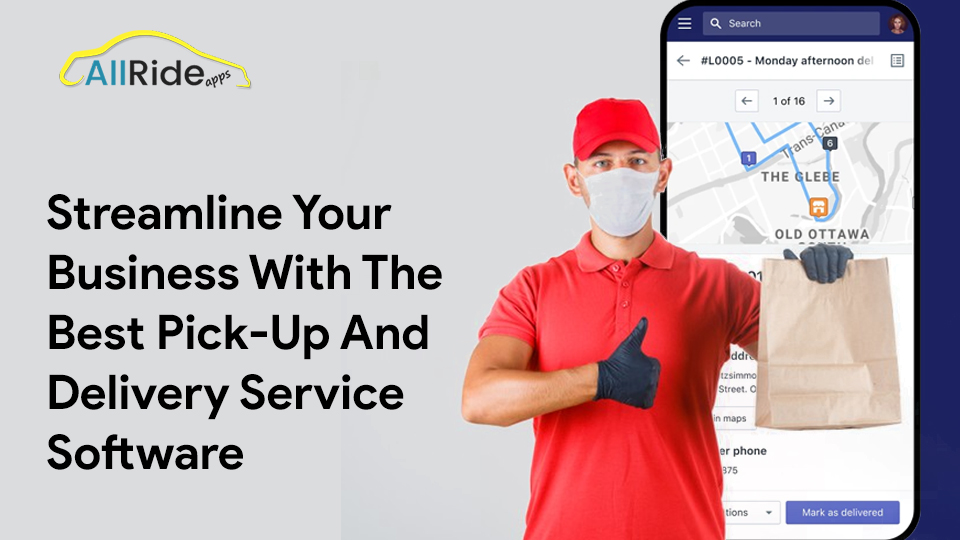 Digitize Your Business with Powerful Local Pickup and Delivery Software
The pandemic has led to the emergence of a local pickup and delivery software that lets everything happen in an instant. And that's exactly what customers want today; everything at their doorstep, big or small, cheap or expensive. However, this trend of consumer shopping is not new to businesses. The only thing is that the COVID19 pandemic has prompted the consumer to buy the product online or shop from the local stores.

Pick-up and delivery service software is currently one of the most widely used business software, for both online and physical. Businesses such as courier service, e-commerce, grocery, local vendors, food banks, florists, butchers, pharmacies, etc., are adding local delivery software solutions to their business model to maintain profitability and stay in business. Using this real-time software, businesses can redefine customer experience, optimize employee efficiency, and increase sales. 
With the spread of Covid19 around the world, many small and local businesses are facing complete closure due to a lack of demand and concern for the health of employees. Many businesses fell into disrepair just weeks after its onset. This is why it is becoming increasingly important for small businesses to understand the benefits and opportunities provided by local pick-up and delivery software.
What Does Local Delivery Mean?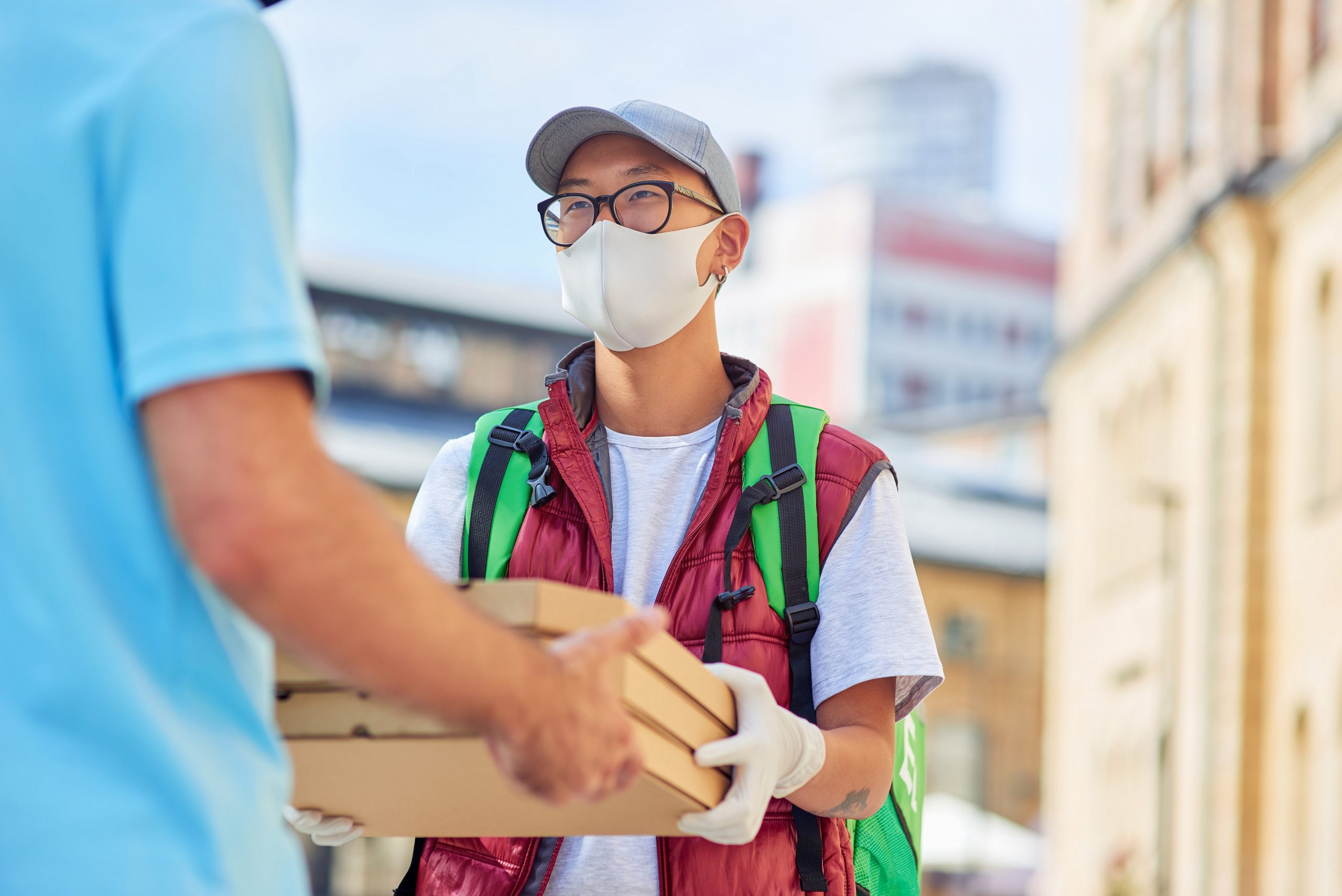 Local delivery is somewhat different from e-commerce shipping in the way they handle it. For local delivery, you do not need a national or international carrier as it can be done locally with existing employees or by working with third-party delivery services.
Large shipping companies are facing backlogs and longer shipping times than local deliveries and making in-store purchases is still risky, especially during this pandemic. Local deliveries provide a solution to both issues, allowing businesses to grow without investing in a large fleet.
How Can Local Delivery Services Help Your Business?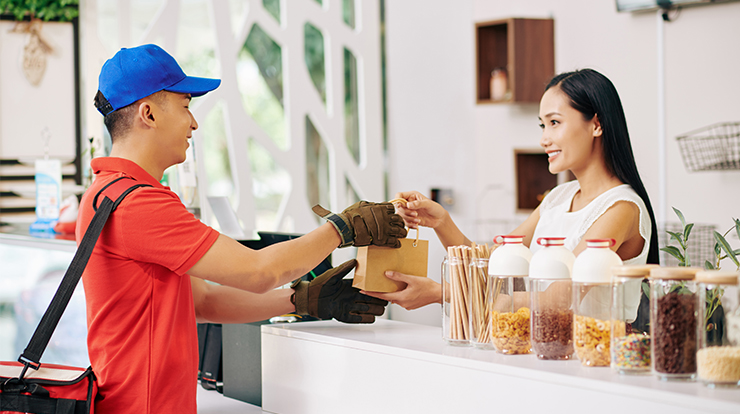 Local pickup and delivery business models play a vital role in fuelling the growth of individual sellers, providing them with a digital platform to connect with customers. Irrespective of the kind of business or the business scale you are operating in, the local pickup and delivery model enables retailers to showcase their available products through a mobile application. Showcased products and services can be viewed by users and customers of that locality and met instantly.
Establishing local delivery is impressive for merchants and customers as it is the perfect opportunity to provide greater customer satisfaction, reduce friction in decision making, and reduce delivery delays.
How Local Pickup and Delivery Model Works?
The local pickup and delivery business model is an aggregator model that has entered into and disrupted every industry. The aggregator acts as a third party that manages local retailers and customers. They provide a platform for the user to browse the various products and services offered by that particular retailer or a business owner. The aggregator acts as a partner to local retailers, facilitating order support and exposure by attracting more customers through a dedicated mobile app.
Customers can shop, check services and products, and place orders through the app. As soon as the order is confirmed, the third party (aggregator) receives it and gives the order details to the delivery partner. The delivery partner sends a delivery boy to pick up the order from the concerned local retailer and deliver it to the customer's doorstep. Thus, the aggregator runs the entire system in a single geographic area and also earns a commission for his role.
The USP of the local pickup and delivery model lies in its ability to deliver products and services at an incredibly fast pace.
So, if you run a small business and have multiple responsibilities, from scheduling to shipping, there's nothing more useful than integrating a Local Pickup and Delivery Software.
What is Local Pickup and Delivery Software?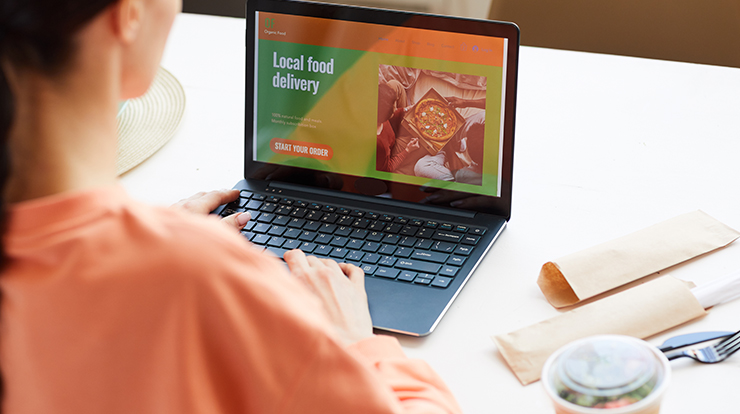 The Local Pickup and Delivery Software provides delivery services for all businesses like courier services, e-commerce, food service, grocery delivery, pharmacy, field service, appointment, etc.
The local delivery apps help in the better management of your parcels as the drivers make deliveries faster, transparent, and efficient. The software uses real-time mechanisms to improve the customer experience and optimize employee efficiency.
Streamline your Business Operation with On-Demand Local Pickup and Delivery Software
Here are some ways how the local delivery model can help businesses connect with customers nearby and carve a niche for themselves within their community.
Grow your local community
Making it easy for customers to shop locally is a great way to differentiate your brand from others, cultivate loyal and local customers, and increase sales. It's also a powerful way to create a more personal experience for your local customers. Adding a local delivery service can help you to build relationships with your customers and foster a sense of community.
Improved customer experience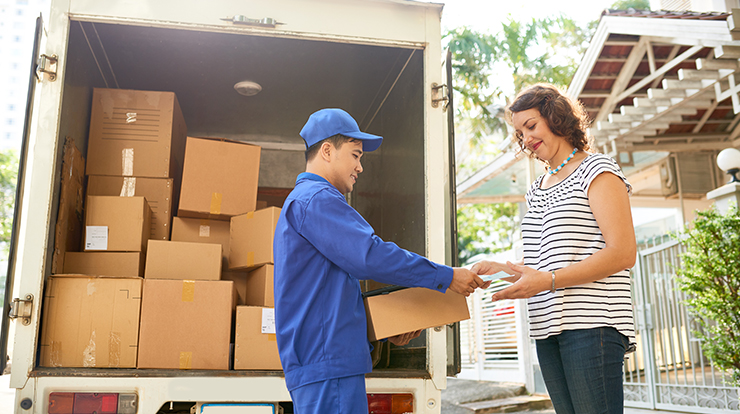 Shipping delays and shipping costs are the most unexpected and common reasons why many customers abandon their shopping carts. Fortunately, local deliveries are a solution to delay and shipping costs. Delivering the products on time will make customers happy and satisfied; the result will be more repeat customers. Being able to deliver orders or take returns on the same day will improve customer experience—because every customer matters when you are small.
Increased sales
Since the coronavirus pandemic began, small local businesses have seen increased customer demand for delivery options. The appeal of fast and reliable delivery with a local delivery app can also drive customers to shop at your online store.
In addition, customers take an interest in shopping locally because it provides them with a personalized brand experience such as inserting personalized packaging and thanking them for their purchase or a personalized message offering a special discount. These combined benefits will lead to increased sales.
Future-Proof your Business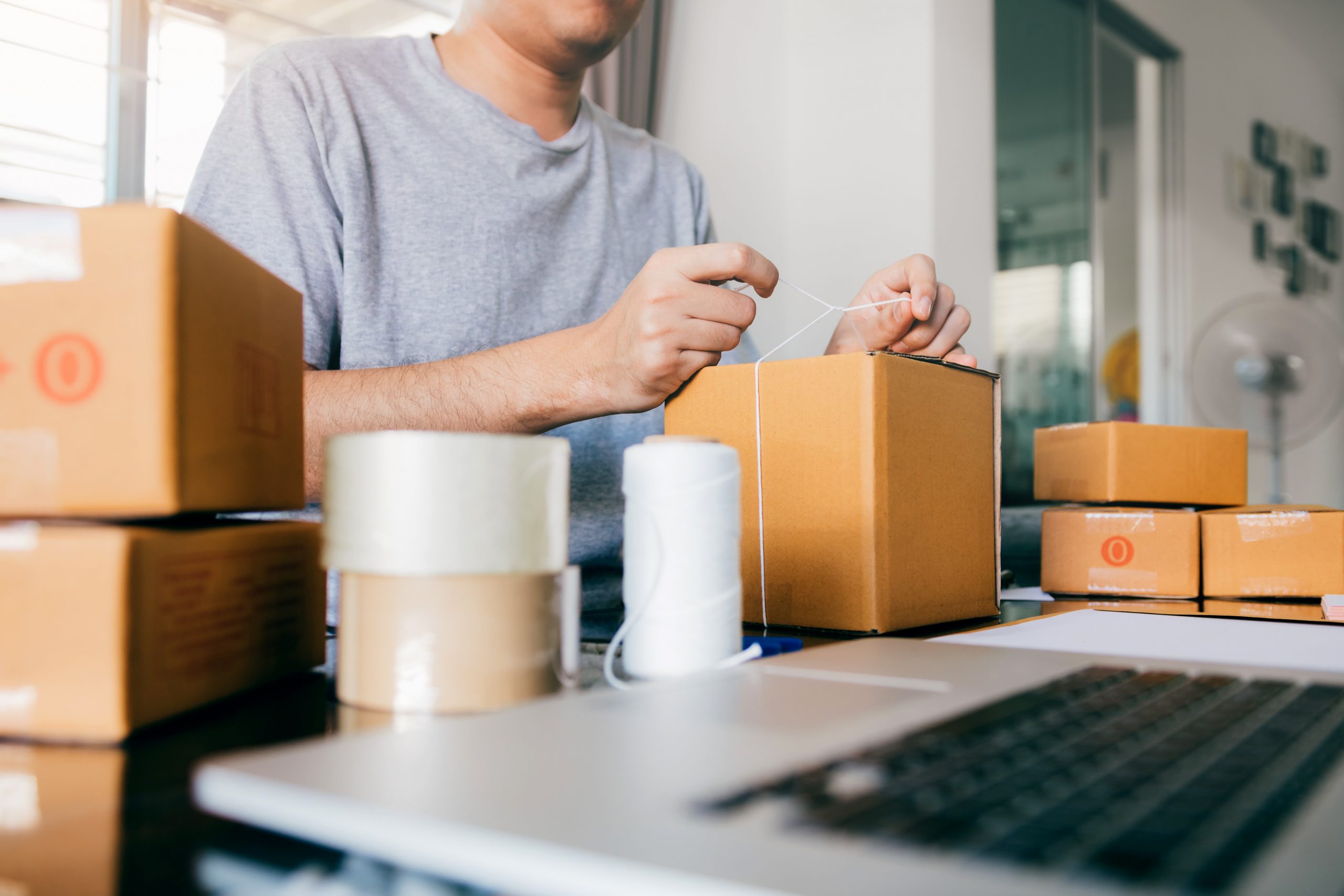 The impact of the benefits of the Local Pickup and Delivery Software model on customer behavior will last well beyond the pandemic.
The trend of online shopping at the local level is not taking its name to stop. Consumers will continue to expect fast, secure, and low-cost ways to get their online purchases done. Personalized shopping powered by satisfactory delivery, live-order tracking, instant alerts and notifications, a variety of payment options, feedback forms, and whatnot.
Given the current public health situation and an unpredictable economic climate, traders who step up to the plate, anticipate buyer needs, and introduce new ways to shop, will see improved resilience in the years to come.
How To Start With Your Local Pickup and Delivery Business?
The "locally pick up and deliver" idea is a major disruption in the on-demand business economy as it is a mechanism to meet the on-demand needs of a "localized" consumer through a digital platform through local offline stores. This is because the concept is very specific in terms of area of operation, needs of the population, connectivity, trade, and businesses. So, to be a part of this system you must consider some essential steps:
Choose the industry you want to serve
Select the industry and be ready to serve the customer earnestly. Begin with an industry that helps you connect deeply with the local population. 
Identify your Target Audience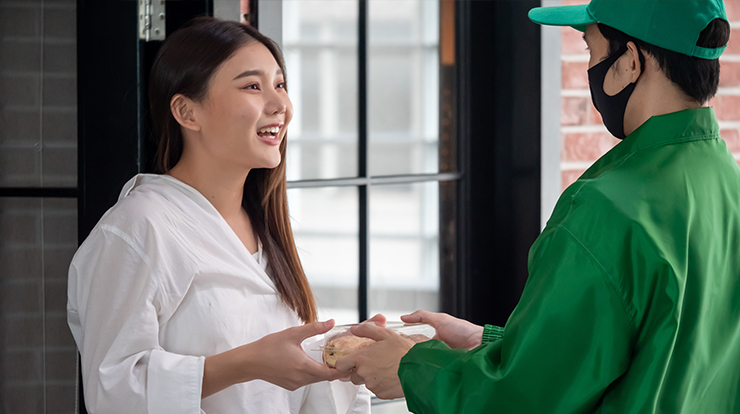 Identify the target audience through classification of customers based on their response to past businesses, their income, accessibility to technology, spending patterns, etc.
Market your product in your locality
Reach customers through various marketing techniques: use your existing online site, use social media marketing strategy, bulk SMSs or emails, or other means of reaching them.
Get associate with delivery partners
If you anticipate good sales volume, you need to connect with delivery partners. You can hire a group of delivery agents on a per-day delivery basis.
Build partnership with local retailers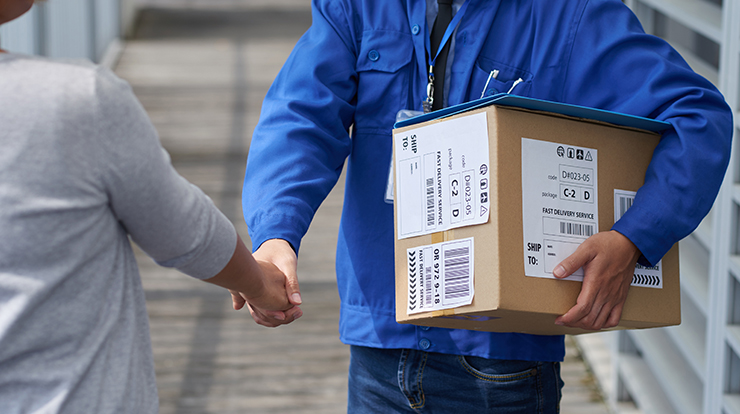 Collaborate with local retailers, logistic providers, or agencies to negotiate deals. Partnering with a local business can be possible in three ways: commission-based, direct partnership, or as an aggregator.
Define Revenue Generation Model
Your revenue generation plan for your local pickup and delivery business depends on two sources—commissions from the merchant-partner and delivery fee (convenience fee) from the customer. In a merchant-centric model, you can charge an agreed percentage of the order amount as commission on each order.
In a customer-centric model, you can charge a delivery fee if you wish, as many businesses charge for profit.
Launch an On-Demand Local Pickup and Delivery Software Model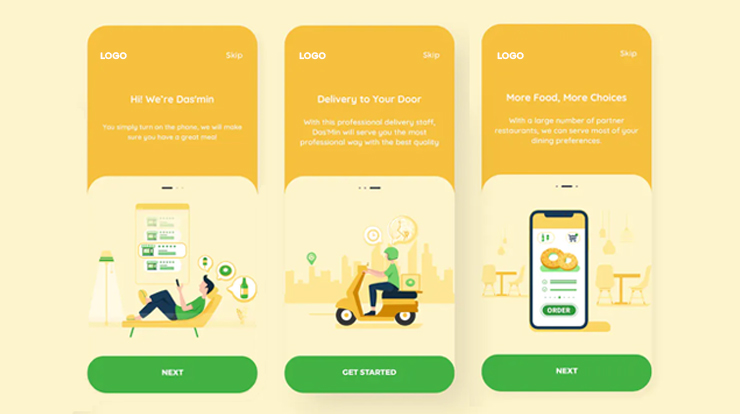 Now, the time has come to develop a local delivery mobile app that operates on both Android and iOS interfaces. The app will act as a connecting link between distant suppliers and customers to ensure last-mile connectivity and delivery.  
Features of a Local Pickup and Delivery Software

One of the main features of the local delivery mobile app is that it offers greater flexibility and allows users to place requests or make purchases on the go.
Features are the key to make your app popular and get high business profits. Hence, there is a need to create three separate panel apps to build an efficient delivery system, which includes: Customer Panel, Admin Panel, and Delivery Panel.
Customer Panel App Features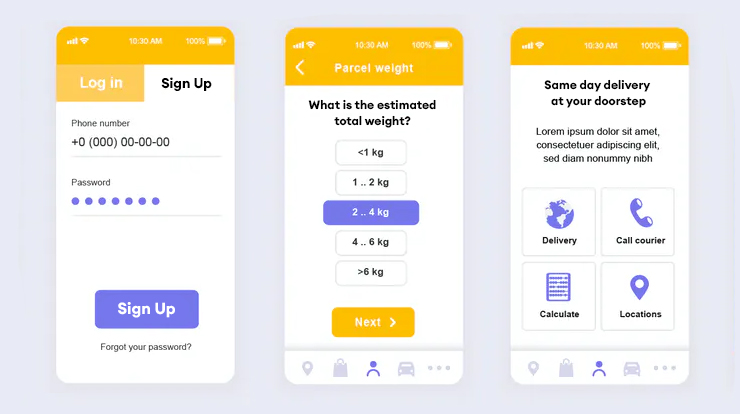 Login/Authentication:

Make it easy for users to sign-up within seconds. Most of the apps use social media logins, email, or OTP-based authenticable for the registration process.

Orders:

This feature provides the user with the option to add products and services. The facility requires some basic details of the customers such as address (pick-up and drop-off location), customer's phone number, product information, price, and preferred delivery time in order to fulfill the order.

Pickup and delivery Scheduling Software:

Having a scheduling feature in your app is a must as it allows users to plan ahead through booking requests and reserve times.

Real-time tracking: This feature allows the customer to track his parcel route and location and get notified when there is any change. It also helps the delivery boy or logistic providers navigate the customer's accurate location from the pickup point.

In-app messaging: Enable two-way communications between user and driver to inquire about delivery or to reschedule delivery or contact the driver once the order is accepted.

Payments:

Must support card payments, mobile payment gateways (Braintree, Paypal), and NFC payments (Apple Pay, Android pay, etc.).

Rating and review system

:

This allows customers to rate and review experience.

Personal profile: Should include order history, wish list products, preset personal info, and payment details (card details).

Push notifications

:

It

notifies the user when the order has been dispatched or on the way or delivered.

Additional features:  Loyalty points, discounts, referral codes and coupons, and invites.
Delivery Panel App Features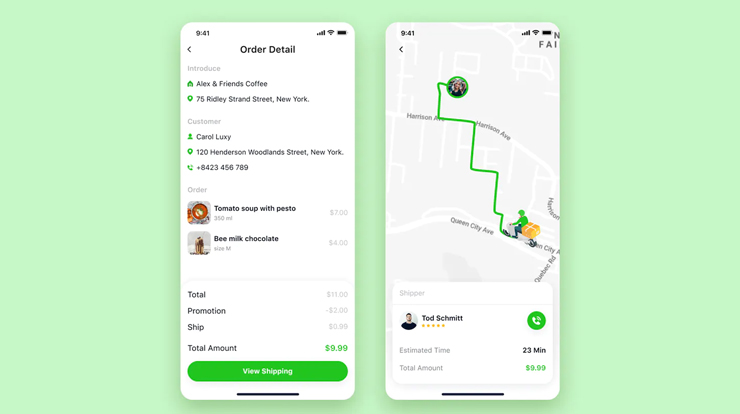 Your app must include features that are suitable for courier people or delivery.
Registration and creation of profile: The first step to prevent any online fraud is to register and authenticate the driver's profile. Once the process is complete, delivery personnel can create and customize its profile and get it checked out.

Order details: The ability to checkout order requests, accept or reject new orders. Also able to view the client's details as well as order details.

In-app messaging: A two-way communication between the client and the delivery person.

Delivery status: This feature allows delivery personnel to update the order status as accepted/rejected, delivered, and picked up.

Digital proof of delivery:

This feature allows delivery personnel to record the customer's digital signature, photo, or note after delivery of the package as proof of delivery.

GPS navigation: Personnel can deliver orders at the right place at the right time through navigation and GPS tracking.

Handling payment: This feature allows personnel

to receive and manage payments from the app as they can manage the money in the app's wallet.

Delivery history

:

Delivery personnel can check their delivery histories such as previous deliveries and payments.
Admin Panel App Features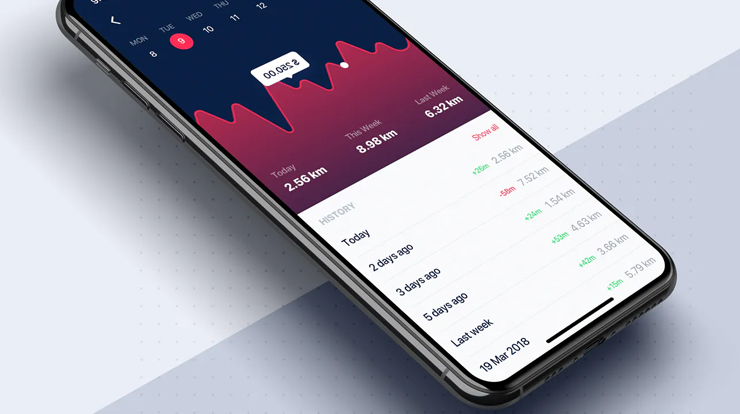 Here are some of the key features of the admin panel app required for the service to run effectively.
Registration: Here the admin needs to register his partnership with various local retailers or merchants. This includes their profile like their name and address, menu offerings, prices, offers, etc. 

Assigning orders: With this feature, you can

use the admin panel and assign order requests to delivery personnel.

Pickup and delivery Scheduling Software:

It helps in pre-scheduling the pickup and delivery planning of each driver.

Push notifications: With this facet, the admin panel notifies users about exclusive discounts and offers.

Dashboard: This feature

helps you manage your business more efficiently as it provides a quick view of the orders, deliveries, and payments.

Content and order management: Optimized content on the admin panel provides the best user experience. Local retailers and merchants can manage their information like name, address, working hours, etc., to provide the user with the latest and updated content. Order Management feature allows you to efficiently manage orders like payment, order details, order history, etc.

Digital proof of delivery:

This feature allows you to check the delivery status as drivers record a digital signature, photo, or note as proof of delivery after delivering the package.

Analytics and reports: This feature allows you to quickly picture the number of customers, orders you get daily, etc.

Finance and accounting: The panel will be able to manage and edit payment and financial accounts.

Additional features: The admin app should have the facility to create loyalty campaigns and new offers.
Two Important digital Tools to Increase Cost-effectiveness of Local Delivery Service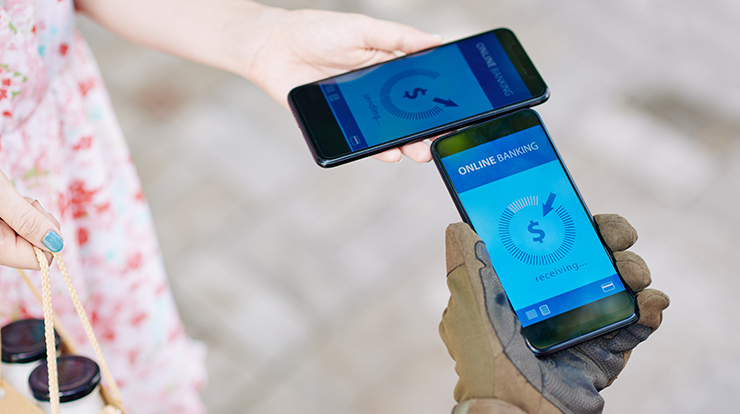 Cost-effectiveness is the key to generating revenue. Delivery management software is a digital tool used to improve the overall delivery operation of all kinds of business, regardless of size, scale, and industry. The software helps you save substantial business costs by optimizing route planning software and last-mile delivery solutions.
1.Last-mile delivery solution: Last-mile delivery software is a great tool to address the last-mile troubles while delivering shipments to customers. The last-mile delivery solution transforms your logistics business by making your last-mile delivery more efficient. Auto dispatch, smart tracking, and data analytics are some of the key features of the last mile delivery software that helps in the hassle-free and efficient management of deliveries.
2. Optimized Route planning: Delivery Route planning software is another critical software that helps in routing, scheduling tasks, track fleet, and much more. By implementing a sufficient routing algorithm, route optimization can greatly reduce costs and improve driver productivity.
In a Nutshell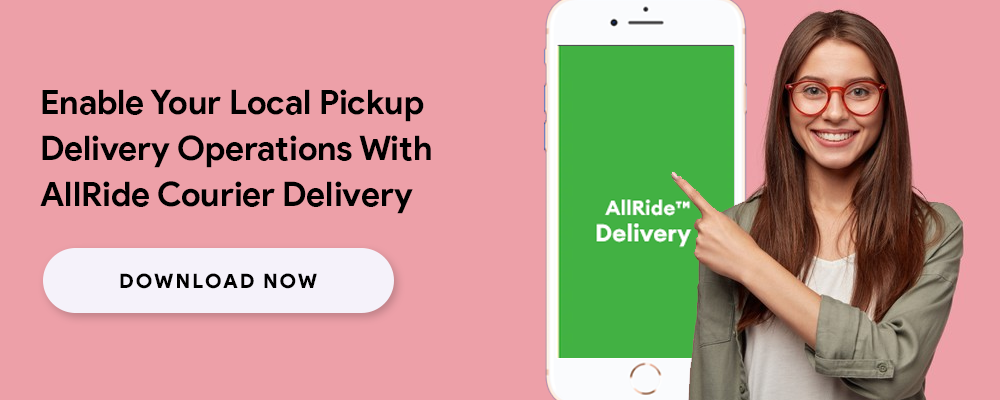 These are the core features that are essential for the development of any local pickup and delivery app. You can customize the features based on your investment potential and business strategies.
There is a huge market potential for local pickup and delivery businesses shortly due to its continued demand amid the COVID19 pandemic. Many local businesses, retailers, and customers are embracing this Local Pickup and Delivery Software model with open arms. This creates a great opportunity for you as a logistics entrepreneur to make a plunge and enjoy the limitless possibilities of your local pickup and delivery software solution. Connect with our AllRide Delivery experts today.