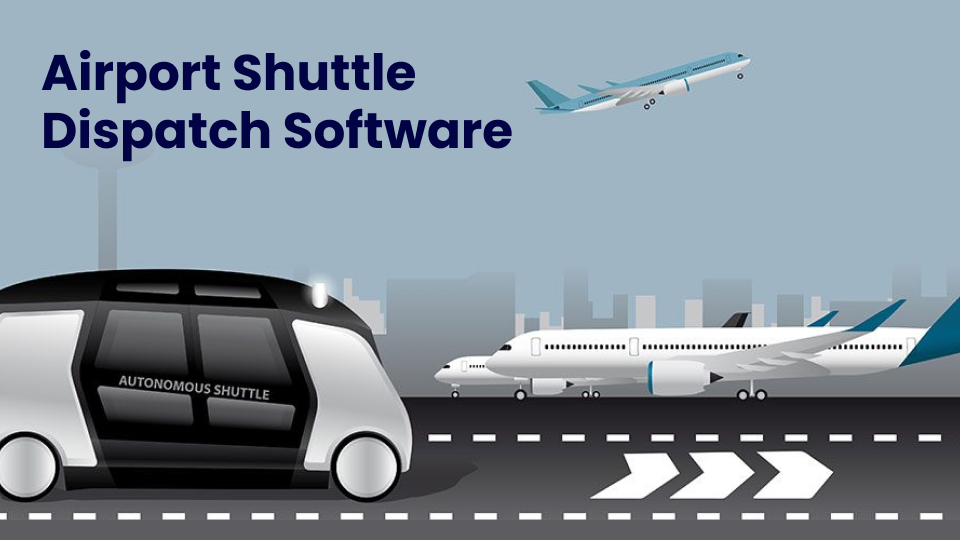 Airport Shuttle Dispatch Software: How Does It Add Value To Your Business?
Airport shuttle dispatch software has revolutionized how ground transportation services are managed and operated. With the advent of advanced technology and increased reliance on digital solutions, airport shuttle software has become essential for streamlining operations, improving efficiency, and enhancing customer experience. 
According to a report, the global airport shuttle market will grow at a CAGR of 17.20% from 2023 to 2028. This growth can be attributed, in part, to the widespread adoption of airport taxi dispatch software. This kind of software has significantly transformed the way shuttle services are managed, scheduled, and monitored.

What is an airport shuttle dispatch system?
Shuttle service providers have started using airport shuttle dispatch systems to manage and streamline airport operations. It typically includes features such as reservation management, scheduling, dispatching, and tracking of shuttle vehicles, as well as communication tools for drivers, customers, and dispatchers. Moreover, it automates and optimizes the dispatching process, making it more efficient, reliable, and customer-friendly.
What are the reasons behind the emergence of airport shuttle booking software?
One of the key drivers behind the rise of airport shuttle dispatch software is the increasing demand for efficient and reliable ground transportation services. As more and more people travel by air, the need for seamless and hassle-free shuttle services to and from airports has grown significantly. Airport shuttle dispatch solution allows shuttle operators to manage their fleets efficiently, monitor vehicle locations in real-time, optimize routes, and automate dispatch processes, improving operational efficiency and customer service.
According to industry surveys, shuttle operators who have implemented airport shuttle dispatch software have reported an average increase in operational efficiency of up to 40%, resulting in higher customer satisfaction rates and increased revenue. Moreover, real-time tracking and monitoring of shuttle vehicles have enhanced safety and security, providing passengers peace of mind during their travels.
Maximize the efficiency of your airport transport services with a shuttle dispatch software 
Airport taxi booking and dispatching software adds value to an airport transfer service in several ways, including:
1. Efficient dispatching
Airport shuttle dispatch solution streamlines the dispatching process, allowing shuttle service providers to manage their fleets and efficiently assign trips to available drivers. It helps optimize routes, reduce idle time, and improve operational efficiency.
2. Real-time tracking
 Airport transfer dispatch software typically provides real-time tracking of shuttle vehicles, allowing service providers to monitor the location and status of their shuttles at all times. It enables better coordination, improves customer service, and helps manage delays or schedule changes.

3. Automated booking and reservation management
Airport taxi booking software often includes automated booking and reservation management features, allowing customers to easily book shuttle services online or through mobile apps. It reduces manual processes, minimizing errors and providing a convenient booking experience for customers.
4. Improved customer service
With airport shuttle dispatch software, service providers can efficiently manage customer information, preferences, and trip details, which enables them to provide personalized and timely services. It can improve customer satisfaction, increase repeat business, and positive word-of-mouth referrals.
5. Enhanced reporting and analytics
 Airport transport software typically provides detailed reporting and analytics capabilities, allowing service providers to generate insights on fleet performance, trip data, revenue, and other vital metrics. Additionally, it helps make data-driven decisions, identify improvement areas, and optimize operations for better profitability.
6. Integration with other systems
It can integrate with accounting, CRM, and payment gateways, allowing seamless data exchange and streamlined operations.
7. Scalability and flexibility
Airport shuttle dispatch software can be easily scaled to accommodate growing shuttle service operations and can also be customized to suit specific business requirements. 
Features you need to consider
Some vital features of airport shuttle dispatch software are:
A. Reservation management: The software allows customers to book shuttle rides in advance, either online or through other channels. Moreover, it helps shuttle service providers manage reservations, including tracking passenger details, pickup and drop-off locations, and payment information.
B. Dispatching and scheduling: The software allows dispatchers to assign shuttle rides to drivers based on availability, location, and other criteria. Also, it helps in creating schedules, managing routes, and optimizing vehicle allocation to maximize efficiency and minimize wait times.
C. Tracking and monitoring: The software allows dispatchers and managers to track the real-time location of shuttle vehicles using GPS, enabling them to monitor the progress of each trip, make adjustments as needed, and provide updates to customers.
D. Communication tools: The software often includes communication features such as messaging or notifications that allow dispatchers, drivers, and customers to communicate with each other, providing updates, and alerts. Also, it provides additional information related to shuttle services.
E. Reporting and analytics: The software may generate reports and provide analytics on various aspects of shuttle operations, such as trip data, vehicle utilization, customer feedback, and other key performance indicators. It helps shuttle service providers make data-driven decisions and optimize their operations.
How an ideal airport taxi dispatch software framework should look like?
Some companies offer customizable ready-to-sale airport transfer booking software solutions. The framework of the software should depend solely on your requirements. Three major modules that most airport shuttle software solutions include are:
Driver App

Customer App

Dispatch Module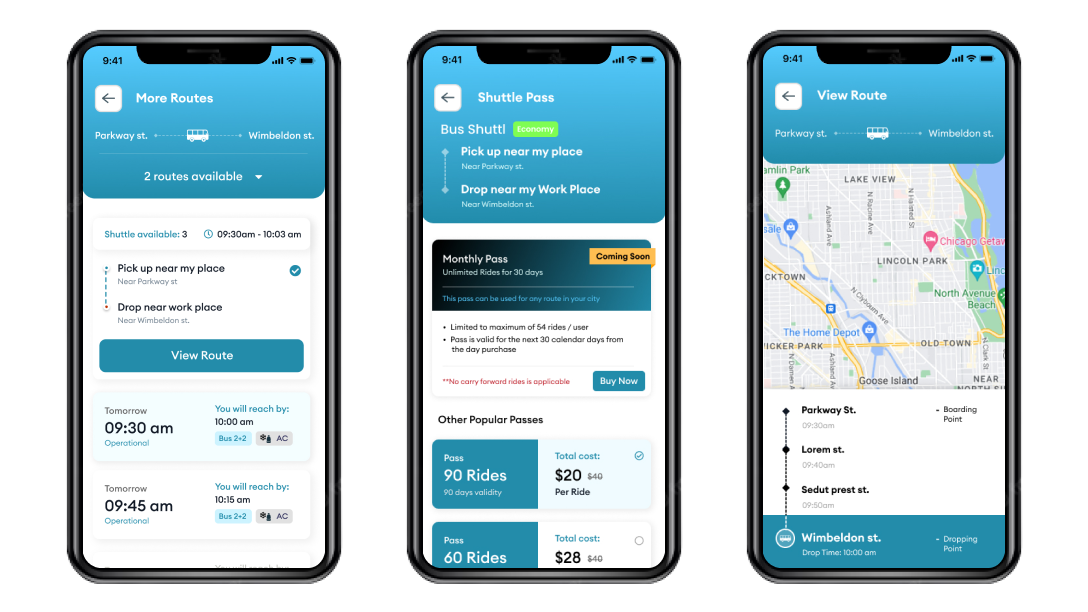 However, you can customize these modules as per the unique requirements of your business.
AllRide Apps can provide you with the right shuttle dispatch software!
Allride Apps has developed AllRide cab, an advanced taxi and airport transport management software. Our airport shuttle dispatch software can help you streamline your online bookings, and driver allotment, track each ride, and provide your riders with better services.