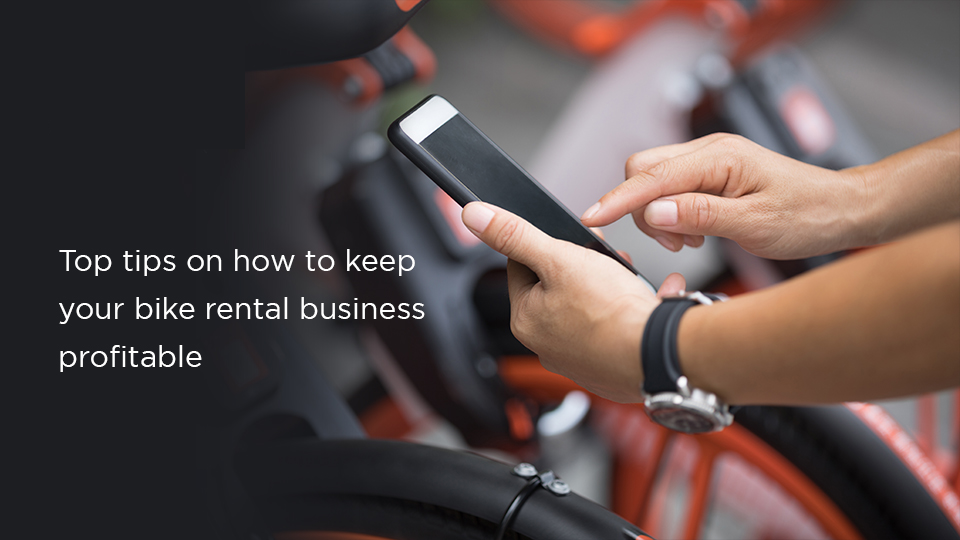 How To Keep Your Bike Rental Business Profitable: Proven Hacks
Starting your own bike rental business can be exciting and could prove to be a highly profitable affair. In today's world, rental services' demand is increasing globally, especially the Bike Rental Industry with the widespread usage of bike rental software. The motorcycle rental market is expected to reach a valuation of USD 168.02 million during the year 2020-2024, and the market's growth is expected to accelerate during the forecast period, as per a research report on Motorcycle Rental Market by Technavio.
The growth witnessed in the Bike Rental space can be attributed to a variety of reasons. An increase in traffic congestion, the cost associated with the vehicle's purchase, the running and maintenance costs, are just a few of the many aspects. A rapid increase in the number of people moving from rural to urban areas has also helped in increasing the global demand. 

All these factors combined result in a change in consumer behavior and mentality. People are gradually exiting the mindset of owning their vehicle. There is a conscious shift in consumer behavior after seeing the benefits one gets from renting it.    
In the recent scenario, the Bike Rental businesses have found themselves in a fix. This is because of multiple lockdowns implemented across the world. With the gradual opening up of the lockdowns, the transport industry has been witnessing a revival.
However, being optimistic about the future is not enough. The industry's game players need to focus on certain factors to recoup, sustain, and profit. These are points to be kept in mind by both the invested and the interested.
Even in this challenging scenario, you can ensure that your efforts reap the rewards. You can do it by exploring certain methods and vistas. These are of use to both the newcomers and the well-seasoned players of the industry.
Top hacks to facilitate Bike Rental Business for budding entrepreneurs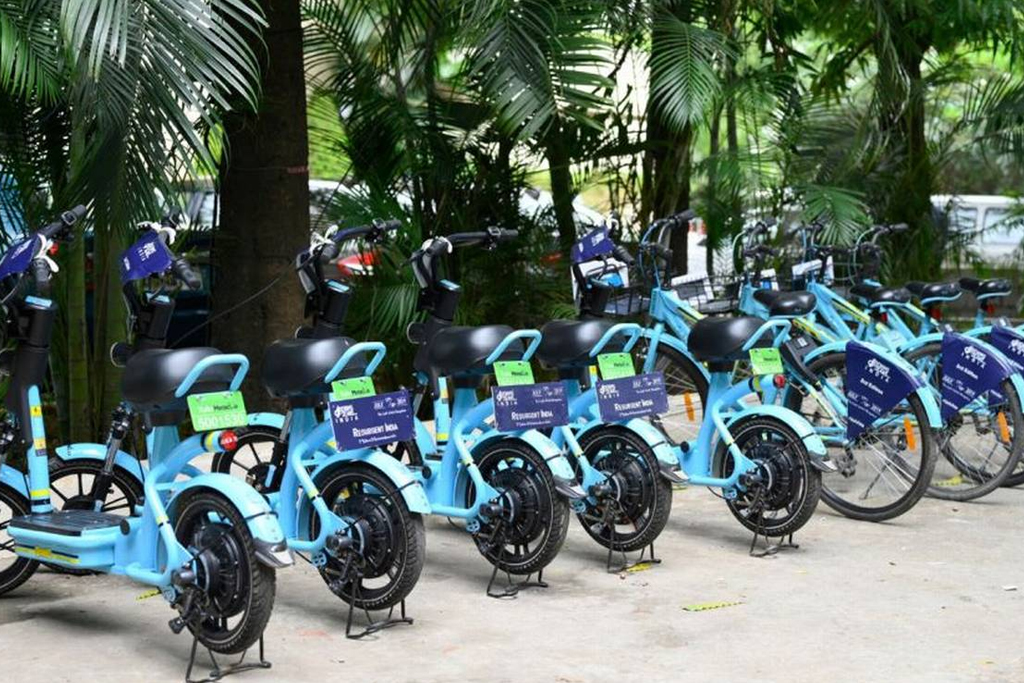 I have provided a list of ideas and tips that could help you improve your business. If you are someone looking to start your own Bike Rental company in the future or own an existing business but would like to rev up your profit margins, keep reading!
As a person or group just starting in Bike Renting's business, there might be a ton of things you would feel the need to take care of. After all, running a business is not a cakewalk! 
The following aspects facilitate the smooth functioning of a business in the long term:  
Necessary Statutory and Regulatory Requirements
It is essential to check your local governing body's rules and regulations when starting a Bike Rental business. Depending upon your area of operations, the governing bodies and the rules imposed by them might change. 
You should conduct proper research to ensure that you have covered all the processes and paperwork. Documentation work for Licensing, Registration of Business, Registration of Fleet Vehicles should comply with the rules and regulations of that particular area.
Assessing Potential Risk And Time Lost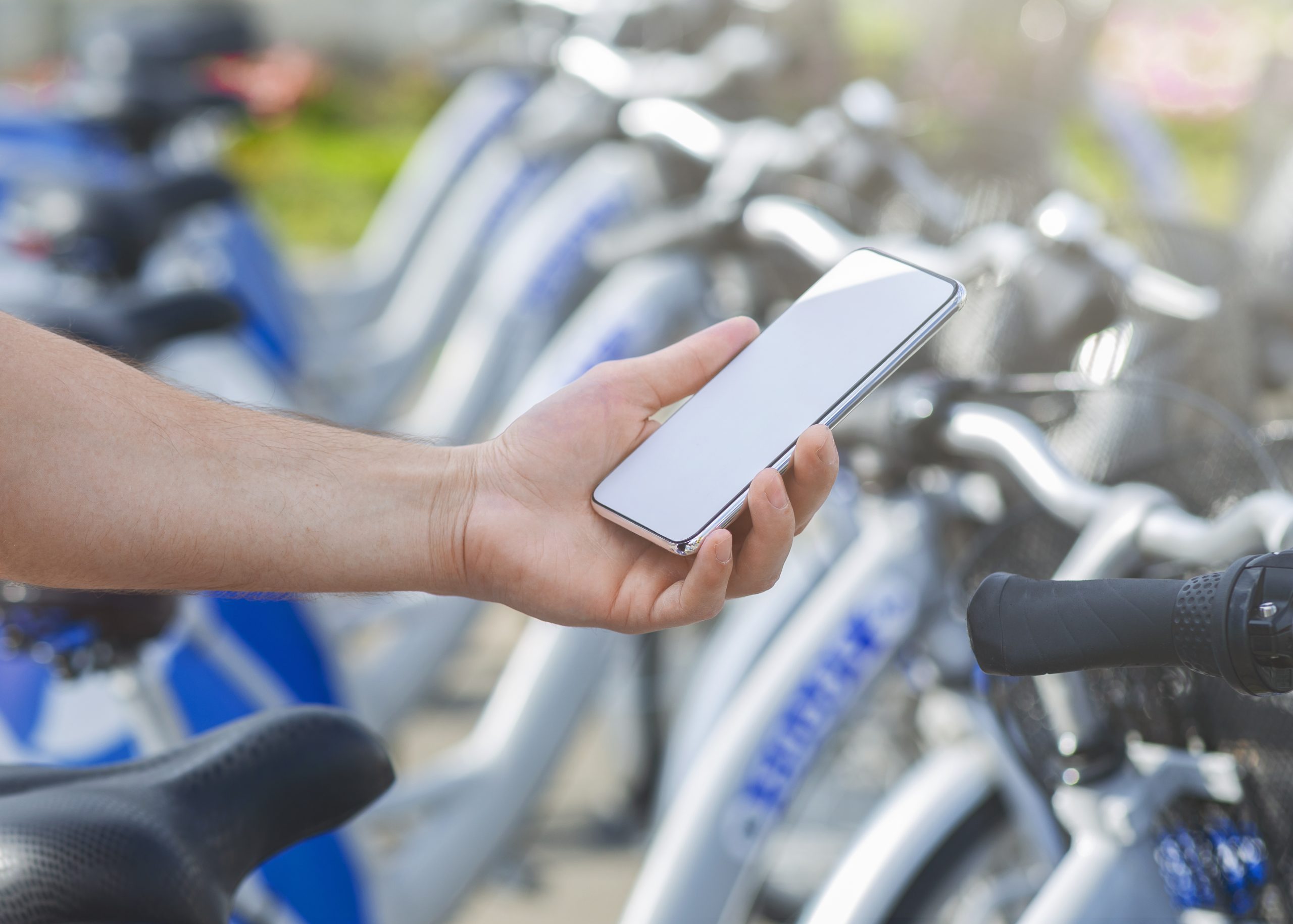 The physical risk involved in Bike Rental business is higher than other rental services. Physical harm it could cause to the Bike and the rider in certain unforeseen situations makes it risky.
It is essential for you to spend time on drafting suitable contracts. This extra step would help safeguard your liability and protect your business in case of any unfortunate incidents.
Work on getting information about the possible claims that could come up in the future and consider using liability protection against them. 
Mention the terms in your contract while informing your customers about the rental services' risks. 
However, securing your future has its obstacles. You have to deal with much paperwork to get these aspects in order. This often results in a colossal waste of time and potential clients' loss. Automation of such processes could save you from these extra steps. 
Thankfully, various Bike Rental solutions and services providers could help you streamline the essential business processes. Investing in these processes saves time and effort. It also ensures a smooth experience for both you and your customers.
Choosing your Fleet Model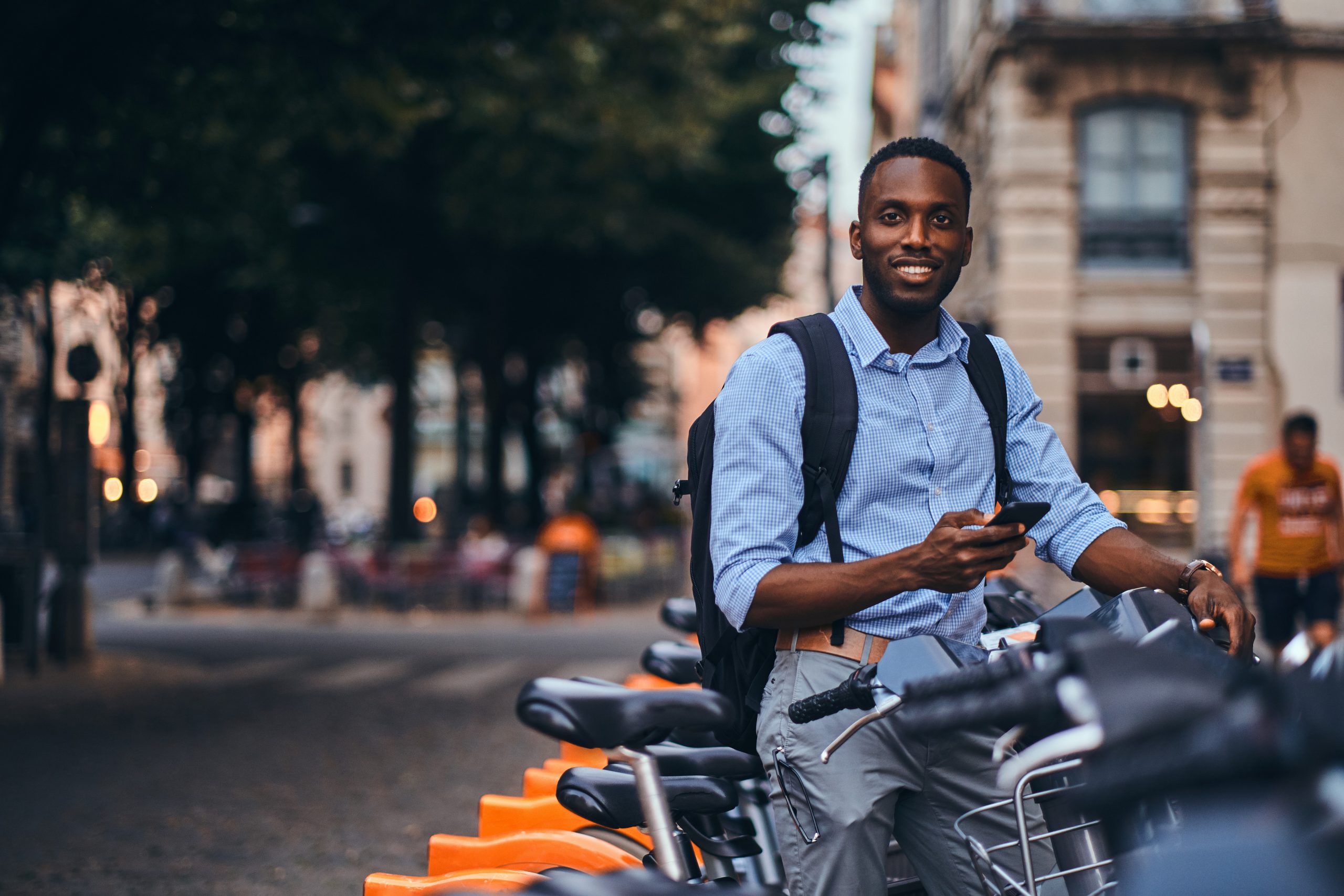 When starting with the rental business, you might find yourself at a crossroads regarding the options of having a Self-Owned Fleet or an Aggregated one. 
As the name suggests, the Aggregated Fleet is where the business owner has a single platform to manage operations. It enables him to get bikes from various sources, such as independent bike owners to small businesses, ready to lease their fleet. 
While this business model majorly reduces the cost of investment, it only gives control over the platform's operations. Meanwhile, the costs associated with Self-Owned fleets are visibly higher. However, most start-ups opt for the latter. It provides a higher degree of control over the functioning and quality of service provided.
Maintaining Inventory and Setting up Repair Schedules
Timely maintenance and repair schedules are critical in Bike Rental business. The rough day-to-day usage of the bikes might lead to a gradual decline in the vehicle's health. Rental bikes' regular maintenance would extend the asset's life. It would also ensure to give a smooth and safe experience to the rider. 
When you have multiple bikes as a part of your fleet, it becomes necessary to pay attention to the problems of each one of them. Every vehicle is different, and all tend to come with their range of issues. You could use Bike Rental applications to help you focus on each one of them.
Using an automated Bike Rental service platform would ensure timely reminders. It would keep record of the maintenance schedule and would also provide customized agendas for the same.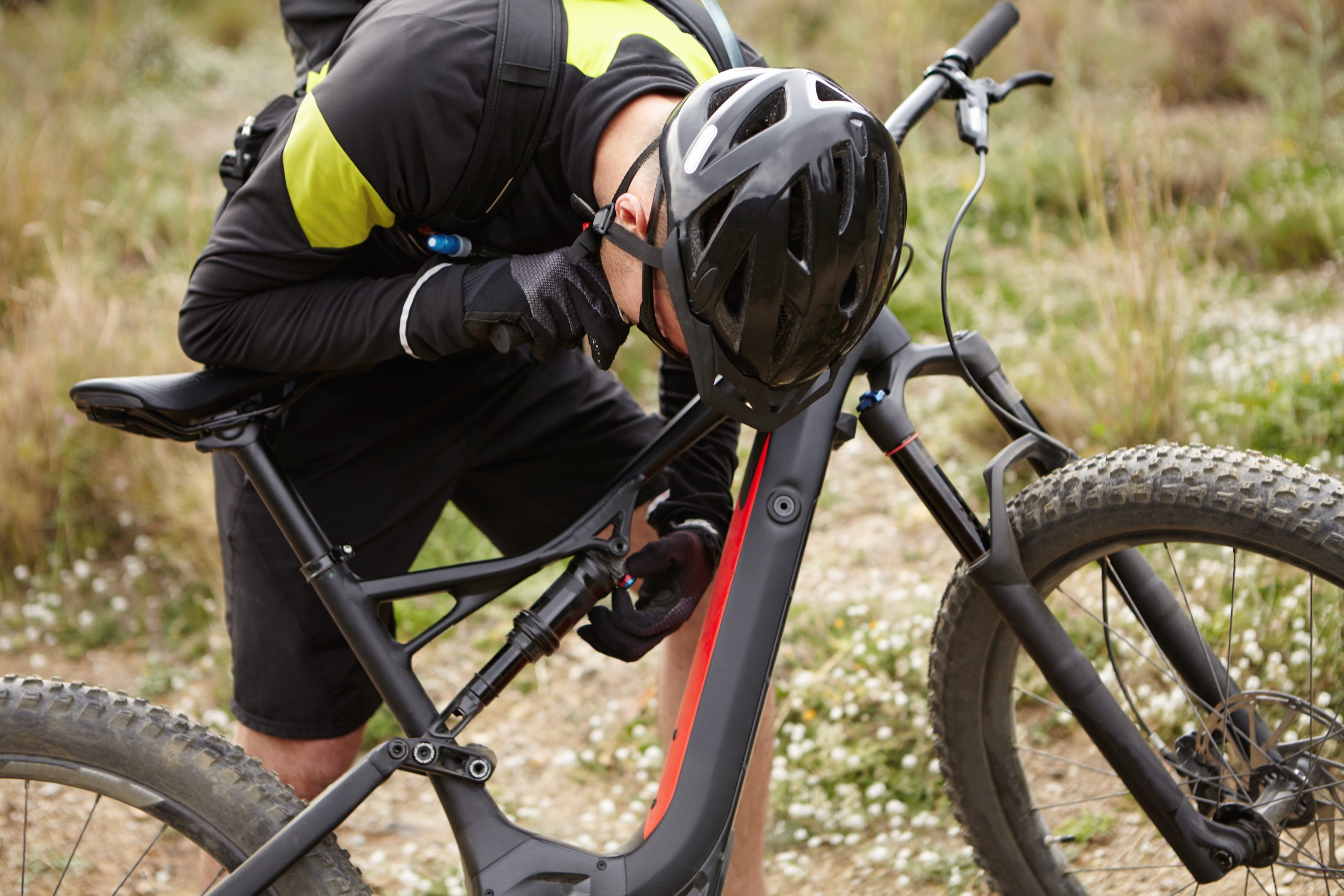 With such Bike Rental solutions applications, you could adopt preventive maintenance routines to identify problems early. It would help you fix issues before they turn serious. Using Bike Rental services platforms would ensure customizable maintenance and repairs of the bikes, ultimately extending the Bike's life.
Top hacks to facilitate Bike Rental Business for seasoned players
If you have been in the Bike Rental business for some time, have a fleet of bikes at your disposal and are looking for ways to rev up your profit margins, keep reading! There are multiple things you could do to make your business soar.
Look For Alternatives to Generate Revenue
Do you see your fleet idle and wonder where you could use it? I have come up with some areas you could look at. First, evaluate the constraints being faced by your business. Understand how your fleet could be used to its optimal capacity. 
Start by looking widely for areas which might help you with your goals. Some avenues you could use your Bike Rental business for are: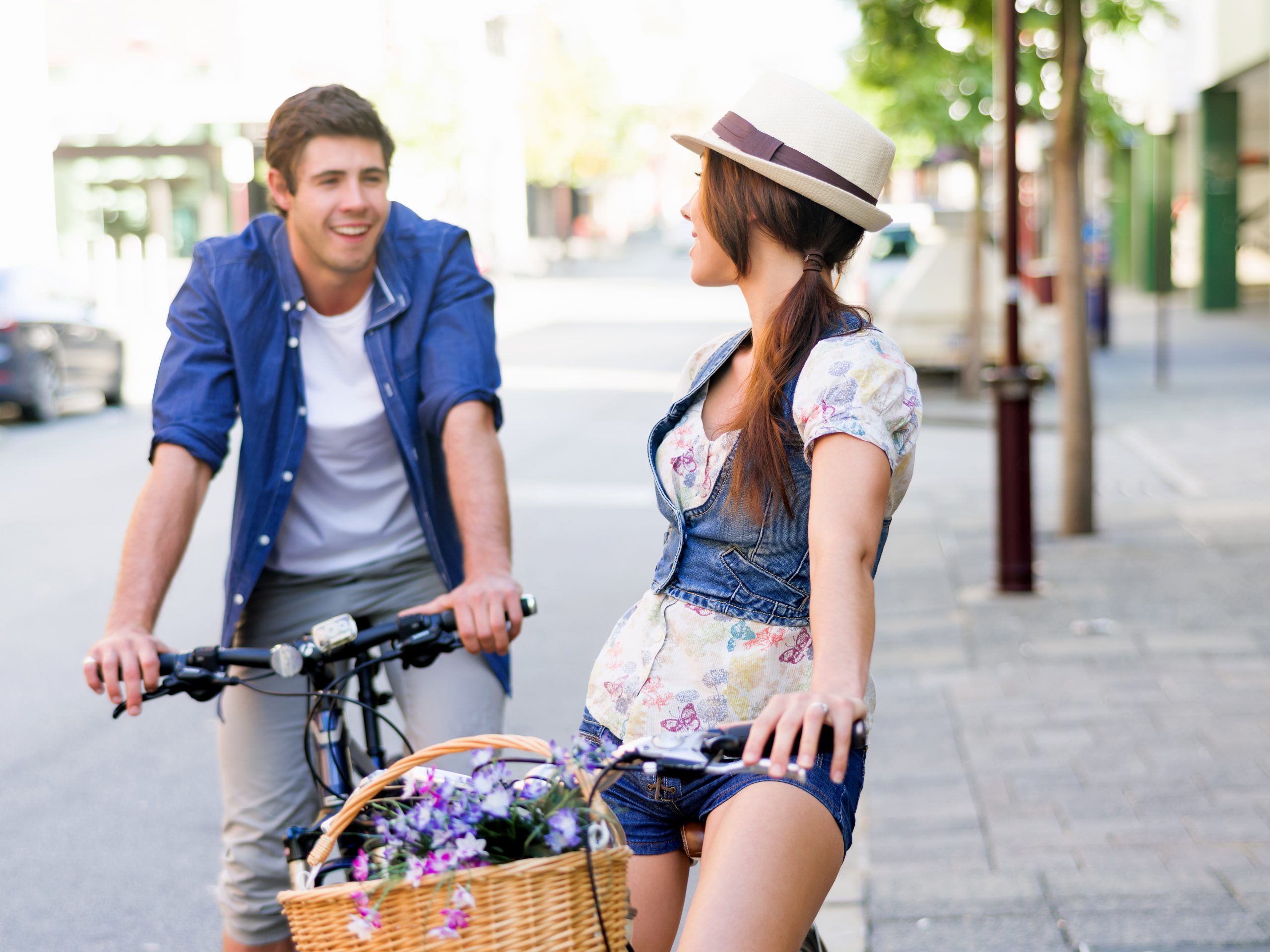 The Tourism industry is another industry which took a massive hit because of the Coronavirus pandemic. The industry is trying to get back up and revive. You could use this as an opportunity to reach out to hotels, guest-houses, holiday rental companies like Airbnb and the likes. 
 I have seen that a sizable portion of tourists prefer renting a two-wheeler. They prefer exploring unknown places themselves instead of being a part of a traditional Travel and Tour company.
Collaborate with them and extend your services to the tourists coming in as their guests. The use of rented two-wheelers by tourists is a huge trend seen globally. It could be capitalized on, depending on your immediate geography and your area of operations.
Reaching out to Biker's Clubs
The Biker's Clubs are tight-knit groups of people who wish to be on the roads and explore places on their bikes.
There might be people who like travelling, using their own bikes. But we have noticed that a considerable section of people go for rented bikes. This is primarily to avoid the purchase and maintenance costs that come with owning vehicles. Individuals who are new to such biking groups are also likely to opt for rented bikes for their experience. 
In my experience, I have noticed that the needs of Biker's Clubs are different from others. They focus on comfort and ease of driving. The requirements are radically different from when the Bike is used to make a last-mile delivery. 
It could call for diversifying and updating your fleet to be able to extend your services to them. 
If done right, this vista could prove to be extremely rewarding. It could open up new doors and help your business grow manifold!
 Capitalize on Motor Training Schools
One option that is often overlooked is extending your services to the local motor training schools. The motor training schools use cars and bikes to teach their clients how to drive. One could collaborate and help them increase their operations.  
You could target employees in organizations where they might use bikes and two-wheelers for commuting daily. Depending upon your area of operation and their need for commuting, you could extend your services. The level of infrastructure for public transport around you should also be considered.
You could roll out Daily, Weekly and Monthly rental plans to cater to such customers. Once you see this working well for the business, you could focus on diversifying your fleet. This would give your customers options to choose from.
Experience the magic of automation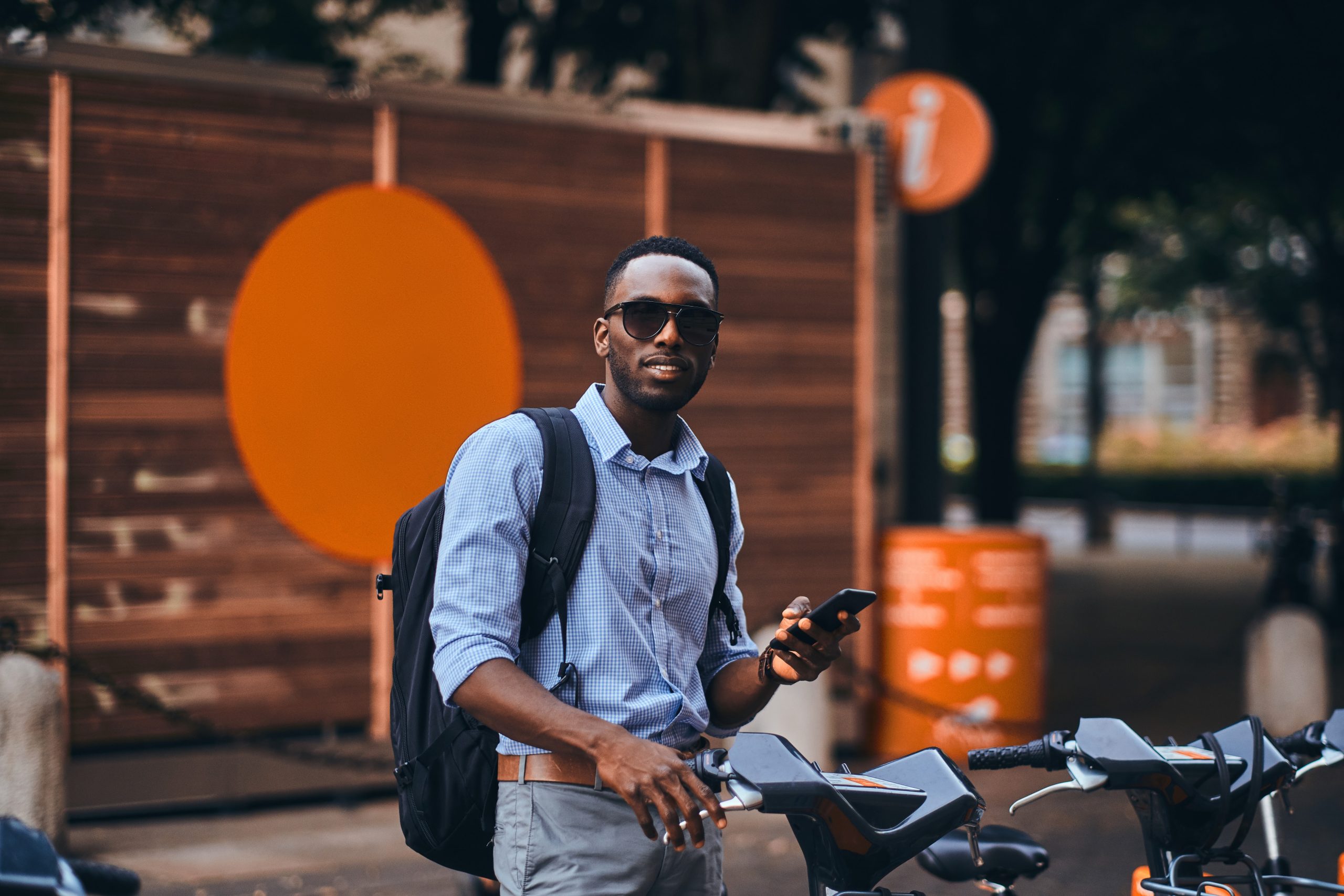 The need to automate your business is of paramount importance in today's world.
Getting your business on a digital platform helps in managing your daily operations. Use of Bike Rental applications would help to streamline business to a great extent. You could also save massive amounts of time. Automating the business ensures smooth functioning. It also provides customers with an easy and swift interface.
There are quite a few one-stop solution providers in the market today. They help the transportation and on-demand businesses enhance their operational efficiency with innovative and cost-effective logistics application solutions. 
There are applications available which help the rental companies cater to their customers in a tailored fashion specific to their requirements. 
They streamline the process by providing applications for the users, applications for drivers or delivery boys, web-based admin panel for managing data, analytics, visual charts, marketing websites, and dispatch panels.
Succeed when Competing with Bike Sharing services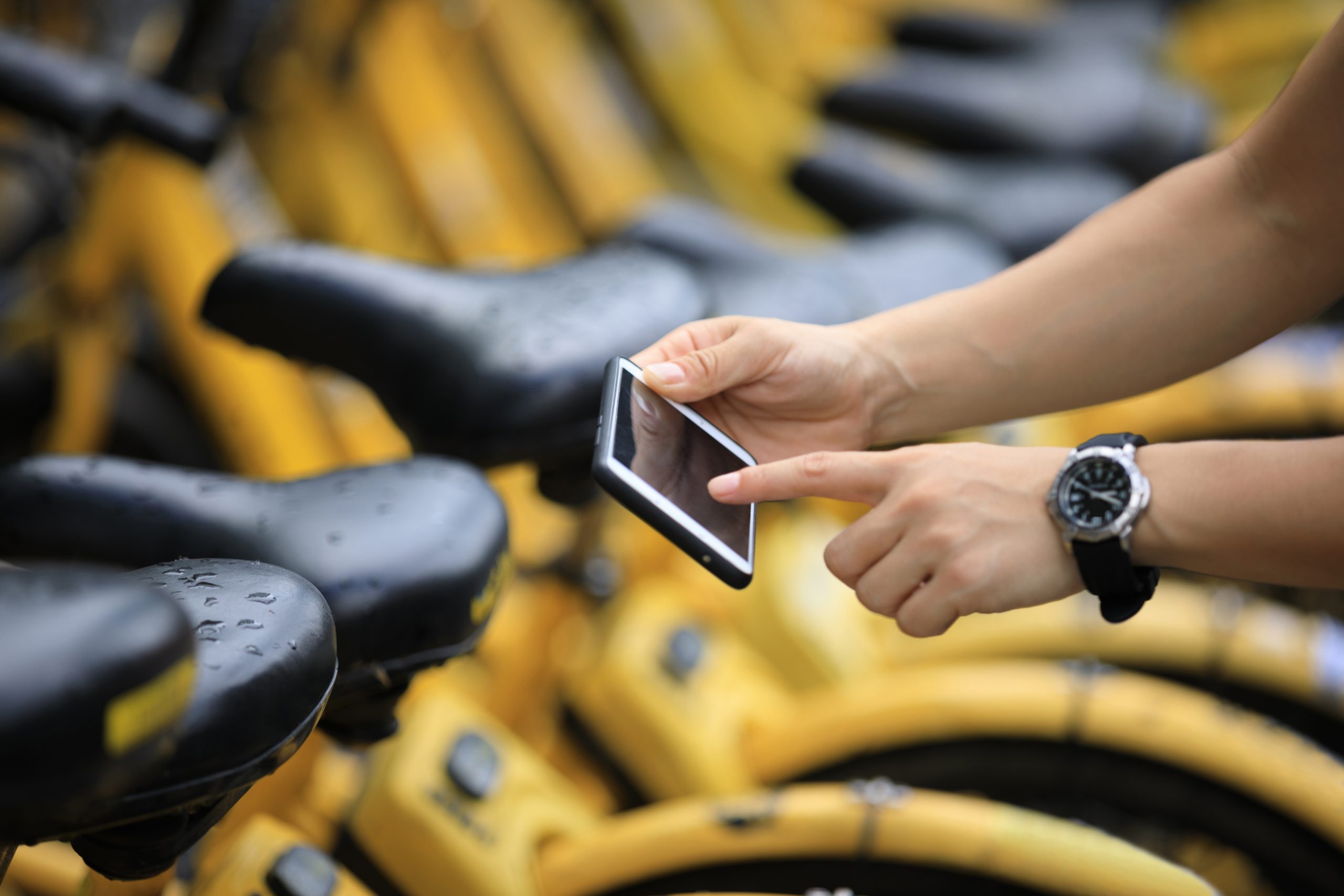 Bike Sharing schemes are a direct competition to the Bike Rental business. Bike-sharing services do the work of directly connecting the prospective end customer with the owner of the Bike. It works out to be a low-cost alternative for customers. However, it proves to be a direct competitor of the Bike Rental business. 
By using an efficient and relevant Bike Rental application, you could win this tough competition. It would not only take care of automating the processes but would also provide vendor management solutions at the click of your fingertips.
 In the long run, the application would help you reduce your costs drastically. It would make it possible for you to rent out your bikes at lower prices, without hurting your profits.
Come up with Seasonal Discounts and Promotional Activities  
You could work on developing promotional activities and schemes for your target audience. During your business's off-time, you could come up with seasonal discounts to reach your potential clients and collect leads. 
Offer services based on Memberships. This would drive up your client count and attract more eyeballs. 
You could offer discounts in the form of Early-bird offers for low-rate memberships. Such offers do great good to the business by making people aware of your brand's existence. 
You could also consider getting online customer reviews. This helps your potential clients to gauge your business' performance. It is also a great way to collaborate and build credibility.
Take Safety Measures for Covid-19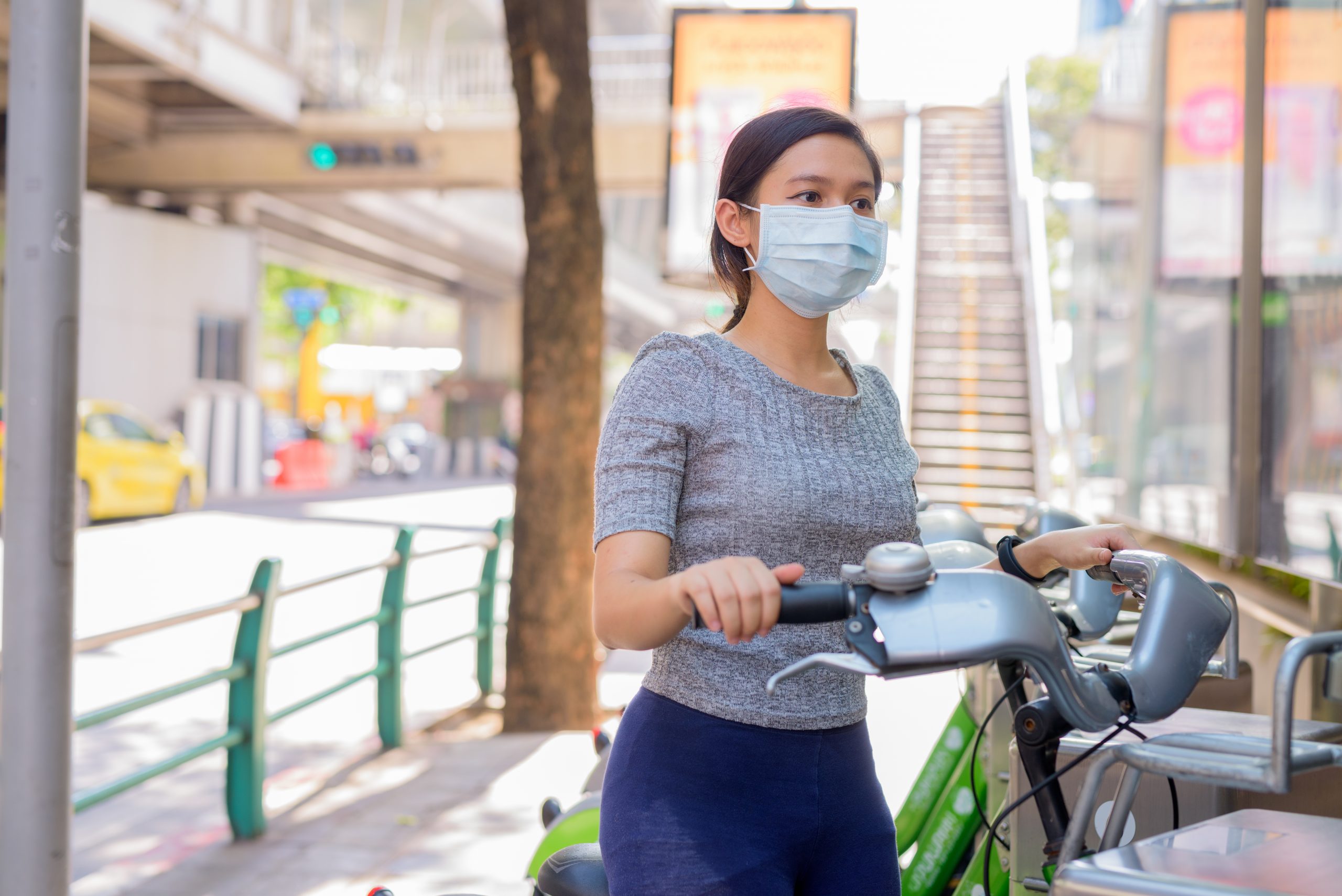 Having safety protocols have become paramount to beat the Coronavirus pandemic. It is important for you to focus on the customer's safety. You could implement basic and doable things to make your customers feel protected. You could use simple measures like:
 Sanitize the bikes after every use.

 Request customers to follow BYOH, which means "Bring Your Own Helmet". 

 Get the customers to sign an NDA, along with the contract. Ask them to specify if they have been tested for Coronavirus. If not, ask them if they are experiencing the common symptoms for the same.

Sanitize or change the covers for the seat and the handles after every use. 

 Inform your clients and customers actively regarding all the safety measures you are taking. It is important for them to know that their safety is in good hands.
Make Your Service Your USP
In my opinion, "Customer is King" is the ultimate mantra for success. Focus on providing a seamless experience to your customer. This would automatically make ways for you to have a successful business.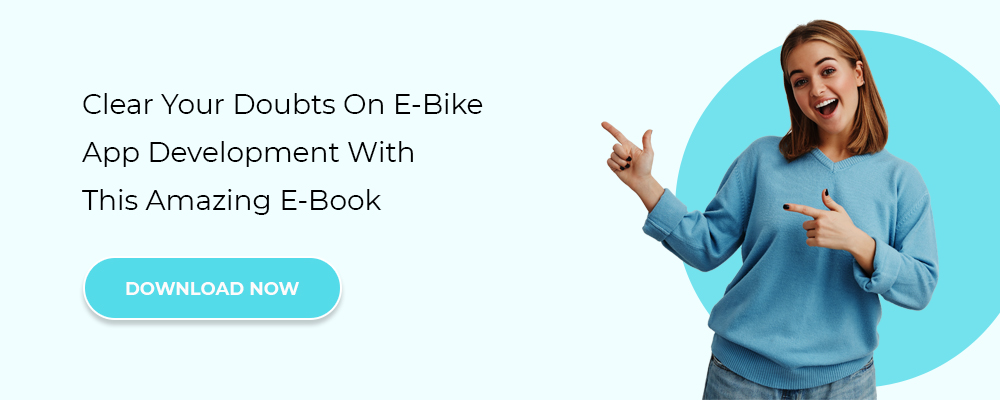 Since the Bike Rental business is service-oriented, the customers need to have a pleasant, hassle-free, safe and a smooth experience. Come up with ways you could help your customer through their journey. 
Figure out the areas where you could offer additional services. Group your services based on your customer's requirement.

For example: Offer to provide tracking of vehicles when you partner with a Food Delivery client. Efficient last-mile delivery is this business's backbone.

You could develop multiple pricing models and schemes for the customer. This would give them the flexibility to choose. 

Customize your service offerings whenever possible. Show your customers that you take how you can help them. See their problems as your own and try to solve them.

Provide an option of various gears and accessories to choose from. It helps the customer to know that their preferences are important to you. 

Try to look for additional pain-points you could address with your existing set-up. 

Try to add different bikes to your fleet. They could range from the general to the premium ones. Give your customers the freedom of choice.
In essence
I have shared the above ideas and methods with the aim to make your business a profitable one. These points offer broad directions for you to work in. If followed correctly, these suggestions will help boost your Bike Rental software business exponentially!
AllRide Apps offers a number of transport solutions. We aim to help build a future-ready transport ecosystem for smarter cities with less traffic, less pollution, and more connectivity. Join our mobility revolution today!