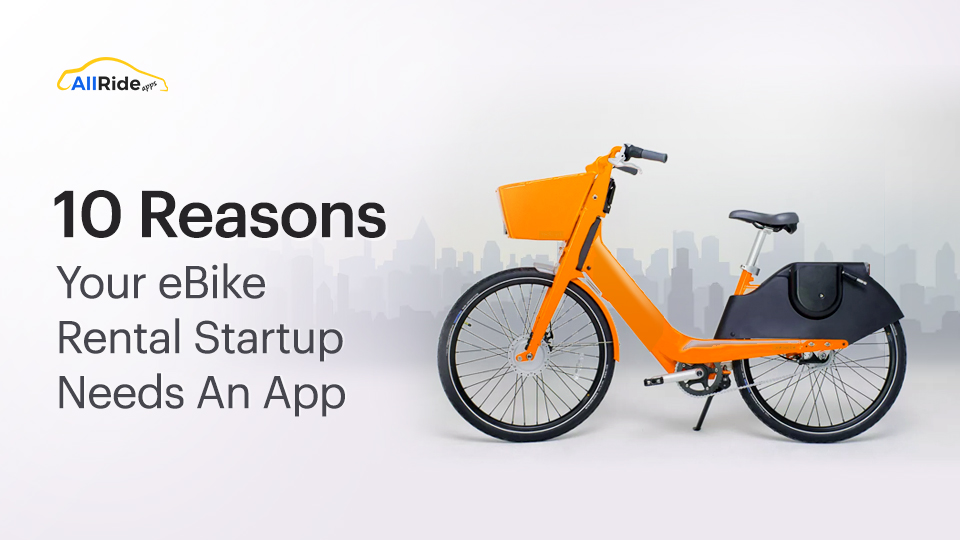 How Developing An App Scales Your E Bike Rental Service?
This article is for anyone who owns an electric bike renting business and considering e-bike rental app development services to upgrade their business.
The world has signed up for a greener future and micro-mobility services are helping us shape this hope into reality at a fast pace. Road gridlock, increasing pollution, and rising maintenance expenses of the vehicle had one solution: electric mobility. E-bikes were invented more than a century back but digitized only recently. It got an overwhelming response from users due to the convenience and satisfaction this solution provided. 

In 2018, Uber acquired Jump, a dockless app-based bike and electric scooter sharing platform. This decision was largely influenced by the success of the scooter sharing trinity: Bird, Spin, and Lime. Startups and investors saw this market as a gold mine of opportunities, thereby increasing the demand for e-bike rental app development. 
Bike rental platforms are similar to fast food services in many ways – easily available, quick, and inexpensive. Commuters across the USA, Europe, and parts of Asia are increasingly making use of it and prefer it over other modes of travel. The urban scenario in major U.S cities is transforming as the micro-mobility market is estimated to be around $200 – $300 billion just by the end of the coming decade.
Biggest Players In The E-Bike Rental App Development Market
Early bird gets the worm, the worm, in this case, being a market share. In a bid to grab a share of profit from the rising demand of this industry, entrepreneurs thought it would be a good idea to invest in e-bike rental app development and deployment. Almost a dozen of electric bike-sharing software presently own the majority of market share. Let's find out what's behind their success stories.

      1. Jump
In 2013 the social bicycles company launched in the fleet of bikes. 5 years later, they entered into a pilot program with Uber, allowing users to rent e-bikes from their app. This service was available to selected users on its initial stages for beta testing and launched on after positive results. By October of the same year, Jump's bikes were available for rent across 13 cities in the states alone. By the end of 2018, they upgraded their vehicles with smart tech features like the front computer, changeable battery, and better electric assist. 
      2. Motivate 
In the same year, Uber bought Jump, arguably their biggest rival Lyft bought Motivate. Their bike rental app runs in 9 cities across the USA under various government and private systems. From their website:
"Motivate is revolutionizing the landscape of our cities, making them more accessible, healthier and more sustainable."
Known as "North America's bike share leader," Motivate has completed more than 50 million trips in 2018. 
      3. Ofo
This dockless bike-sharing company based in China's Beijing was founded in 2014 and was operating in 250 cities in just 3 years, boasting around 67 million active users. They were funded by e-commerce giant Alibaba, eventually expanding its services on a global scale. They later decided to focus on the priority market and withdrew from several smaller cities. 
How Mobile Apps Can Scale Your Bike Rental Service?
Mobile apps change the face of transportation rapidly, and micro-mobility services are playing a huge role in this transportation disruption. If you own a bike-sharing or rental business, the software can do wonders for your business. A mobile application opens the door to unlimited possibilities. How so?
      1. Improved Visibility
About 97% of customers access the internet to look up a local business. If you index your app on the popular platforms, users will find the application when they look at bike rental services. Since everyone today has access to the internet, it is more likely to be visible to users compared to non-indexed services. Setting up an account on platforms like Twitter, Facebook, or Linkedin is free, so zero investment needed there. You can set up a website for a small investment, or a blog for free.
      2. Enhanced Accessibility
Most vehicle sharing services fall under the category of on-demand service. An electric bike sharing software is therefore mandatory for your business to provide enhanced accessibility to your users. Carrying a device around is undoubtedly much more feasible and easier for the user to interact with the bike service and functionality. Smartphones are easily carried around, which makes your product's services hassle-free. So get started with e-bike rental app development to serve your riders better!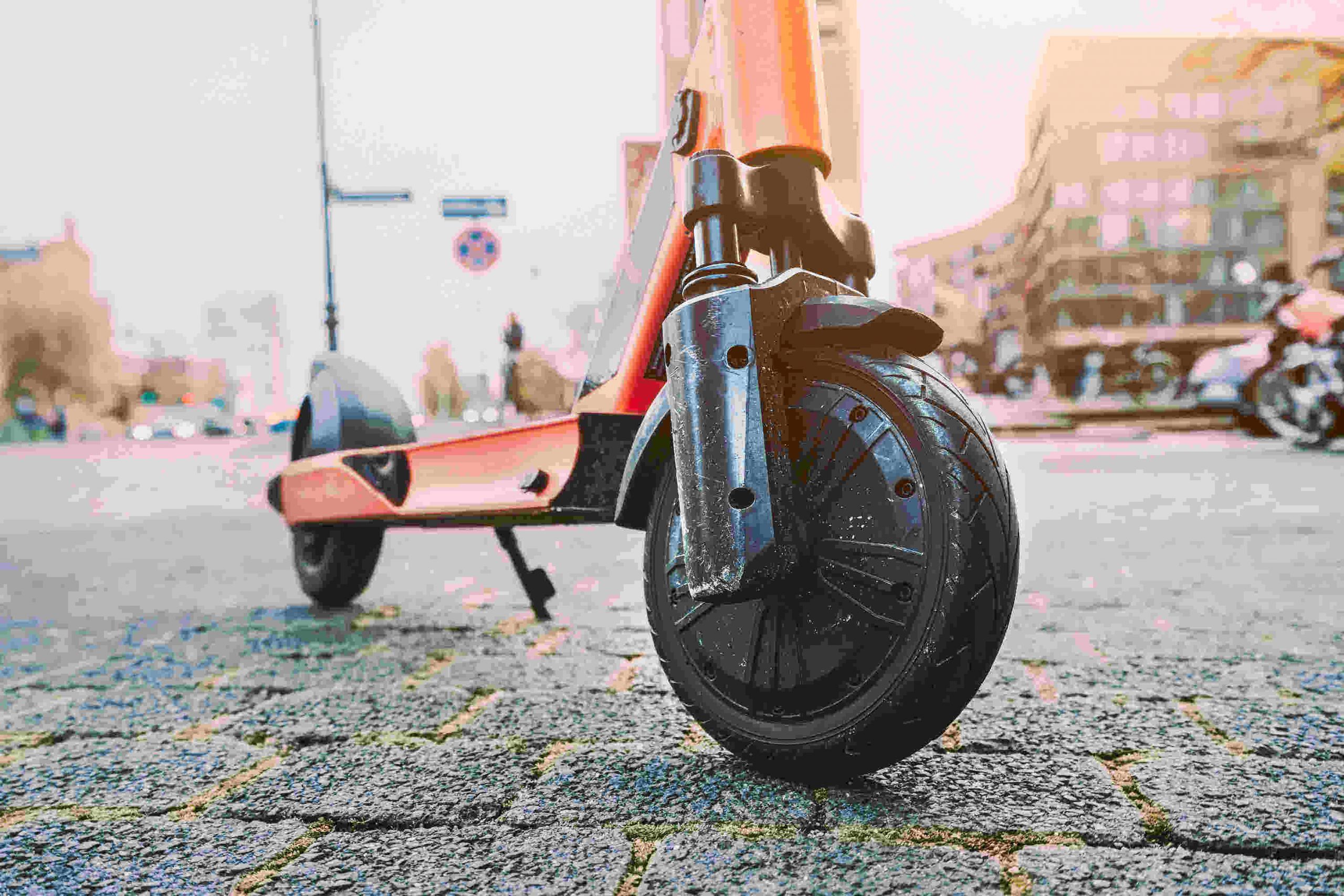 3. Beat Competition
If your competitors offering a solution that your business is not, your users are likely to abandon you for the competitor, and with a lesser number of users, eventually, you will be wiped out of the market! But in case they don't have one, you can get ahead of the game with a solution they are not offering. You can look up their fallback from the feedback section of their app solution and offer a solution to those issues in your product. We recommend buying a pre-built app solution for your business.
       4. Build Your Brand
How does an app help you build your brand? Brand building is an essential strategy for growing your business, it helps any service provider gain the trust of their customers. It is a well-known fact that customers will opt for big, popular names over local ones. How does an app help you grow your brand?
As stated before, the vast majority of customers look up a service they are looking for in an online platform. Users will install your bike rental software if it shows up in a Google search, which is the first step towards building a brand. If the customers are satisfied, they will refer to other riders and thus help you expand your solution to multiple cities. 
      5. Improve Your Rental Services
A mobile solution is a perfect tool for anyone who wants to improve the services provided by their business and serve customers better. Through the help of the app, you can easily collect user feedback, work on the complaints, and other app-related issues. This will give you an idea of the areas that need improvement. The result? A product with improved stability, amazing experiences, and enhanced overall build quality. 
      6. Easy Fleet Management
If you want to upgrade your bike sharing business with reliable technology, a mobile app solution is the smartest option. Any vehicle rental service needs substantial fleet maintenance and management for its automobile assets. Manual monitoring is tremendously challenging and expensive, if not impossible. A highly functional admin panel of your mobile app makes the entire task smooth, uncomplicated, and effortless. With smart monitoring hardware that collects data on location, an attempt at stealing, battery levels, and other physical damage, you get full control of your fleet.

      7. Advanced User Experience
Imagine the following scenario in your head: you rent an electric bike for a short ride. After riding a mile the pedal chain comes off. Frustrated, you park the bike somewhere, looking for other options to reach your destination that cost you almost thrice as much as you had originally planned on this trip. The rental business does not charge you due to the mishap, but you are not satisfied with the service and vouches to never rent a bike again!
Wondering why we painted this hypothetical picture? Because if you rented the bike from a mobile app, the story would have ended differently. An app will allow users to report damage, park it and use the in-built GPS navigation to walk to the nearest bike station and complete the journey. For any other issues, they can contact customer care and solve it instantly. A good experience equals to higher customer retention rate.
      8. Hassle-Free Payment
The world is moving towards a future of cashless transactions. In a bid to eliminate the drawbacks of banknote currencies, business owners are increasingly upgrading the payment options to a smarter and advanced one. Bike rental app services in the current market have auto payment deduction systems in their solutions.
This stamps out any room for hassles like late payment or employing cashiers. Integrate a safe and secured payment gateway method like Stripe, CCAvenue, or PayPal. Most pre-built solutions come with payment gateway integration, so will not burn a large hole in your pocket. 
      9. A Tool For Connection And Information
A mobile solution for your bike rental services helps you connect with millions of users from a single device. This helps you build a strong customer base and get loyalty in return. Netizens today want dedicated support with instant working solutions, which if a service fails to provide will suffer indiscriminately.
Online software is a platform from which every information the customer might be looking for, like rates, policies, offers, and serviceable locations. They can also help you improve the quality of your product by reporting errors and provide other feedback. 
      10. Business Expansion Analysis
Increase your profits, expand your business, and create a strategy for sustainable growth of your business with a bike rental software. The web admin panel is more than just a control center for your business, it is a powerful system that generates useful data and statistics. This helps you to work up an estimate regarding the locations with higher demand, features that users love and issues with the overall service. When you plan to expand your business to other cities, this data will prove to be remarkably useful. 

Features To Consider For E-Bike Rental App Development
The features you provide are the building blocks of your bike software solution that ultimately affect your business. Pre-built software solutions available in the market have the features necessary for your business to operate smoothly and are fully customizable too. What interactions or features must you provide for your business to operate with the least complications?
      1. For The User App:
Login using OTP/social media

Auto payment deduction

Book e-bike on the go

Park e-bike at any station

Real-time vehicle tracking

Vehicle health monitoring

Alarm if the vehicle goes out of the zone

Anti-theft protection

Promo codes and coupons

Report issues with images
      2. For The Web Admin Panel
User management

Vehicle management

Payment management

Station management

Content management

Issue resolve
Powerful Technology Stack To Support Your
E-Bike Rental App Development
Our team of tech wizards uses the most popular, latest, and strategically accurate technology to power your business. Here is a table for you to understand the backbone of your business better. 
Twilio, SNS

SMS gateway

Stripe/ Paypal/ CCAvenue

Payment gateway 

G maps

Routing and navigation

Firebase Analytics/crashlytics

Analytics 

Smart locks

iOT integration

MQTT

Real-time messaging 

Atlas, RDS

Database 

AWS EC2

Webserver

AWS S3

Media server

APNS/ FCM

Push notifications 
Ready To Hire An E-Bike Rental App Development Company?
There is no doubt that app-based micro-mobility services are very much in demand and creating software for your bike rental business will have a positive impact in terms of revenue. Now is the right time to cash in on the increasing demand for such services. Be an early adopter to this market.
Our team of industry expert designers, developers, and testers have been working with startups and fortune 500 companies for almost a decade, making our service unmatched in the app development industry. We provide white label solutions that are tested thoroughly for bugs and other issues so you can start your business with zero complications and affordable rates. Our AI-driven smart end to end powerful tech solutions are built with high-quality technology to make sure you get nothing but the best. 
We have every technical and data resource ready to serve your business better and launch it with the least complications. So if you want to validate your app idea by experts or if you are looking for a development partner, do not hesitate to contact us.