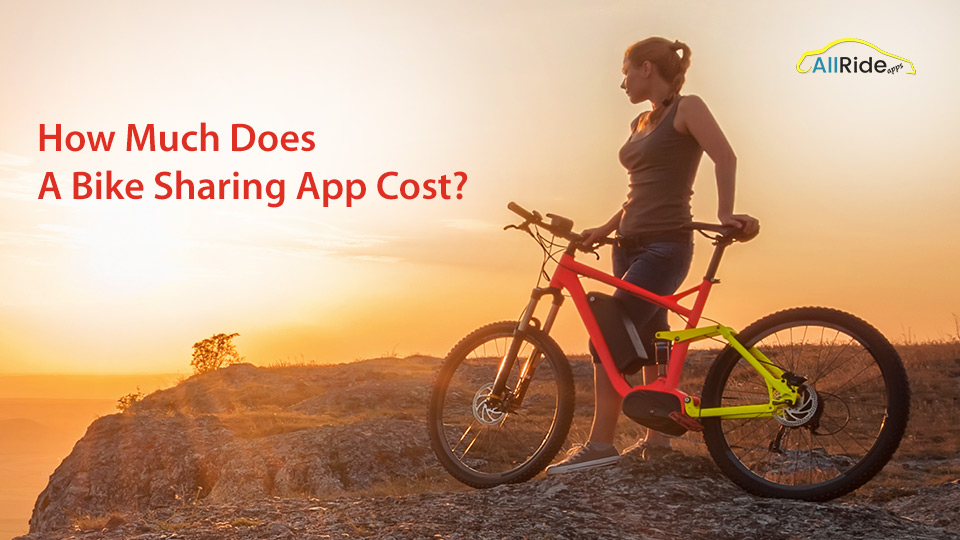 Complete E Bike Sharing App Cost And Features
A Gold Mine 
The on demand transportation business is here to stay. We have already seen some transportation companies turning into multi-million dollar businesses. Uber, Cabify, SWVL, Lyft, Moovit – you name it! All these ideas at one point seemed crazy but here we are in the new era where craziness and being bold is highly rewarded. The bike sharing app cost depends on the features and the type of transport app. The cost estimation of bus booking solution, for example, differs from that of a bike sharing software. And if you are wondering how much the bike sharing app cost, keep reading as we discussed the estimate in detail. 
Is The Bike Sharing App Cost Bugging You?
It's no secret that the logistics and transportation industry is a billion-dollar business and it's safe to say that it will grow even further. In 2018, we saw an insane growth rate in the 3PL logistic industry and now the emergence of 5PL logistic services has opened new doors of opportunity for those planning to join the transportation industry. Transport and logistics apps are shaping the future of transportation rapidly.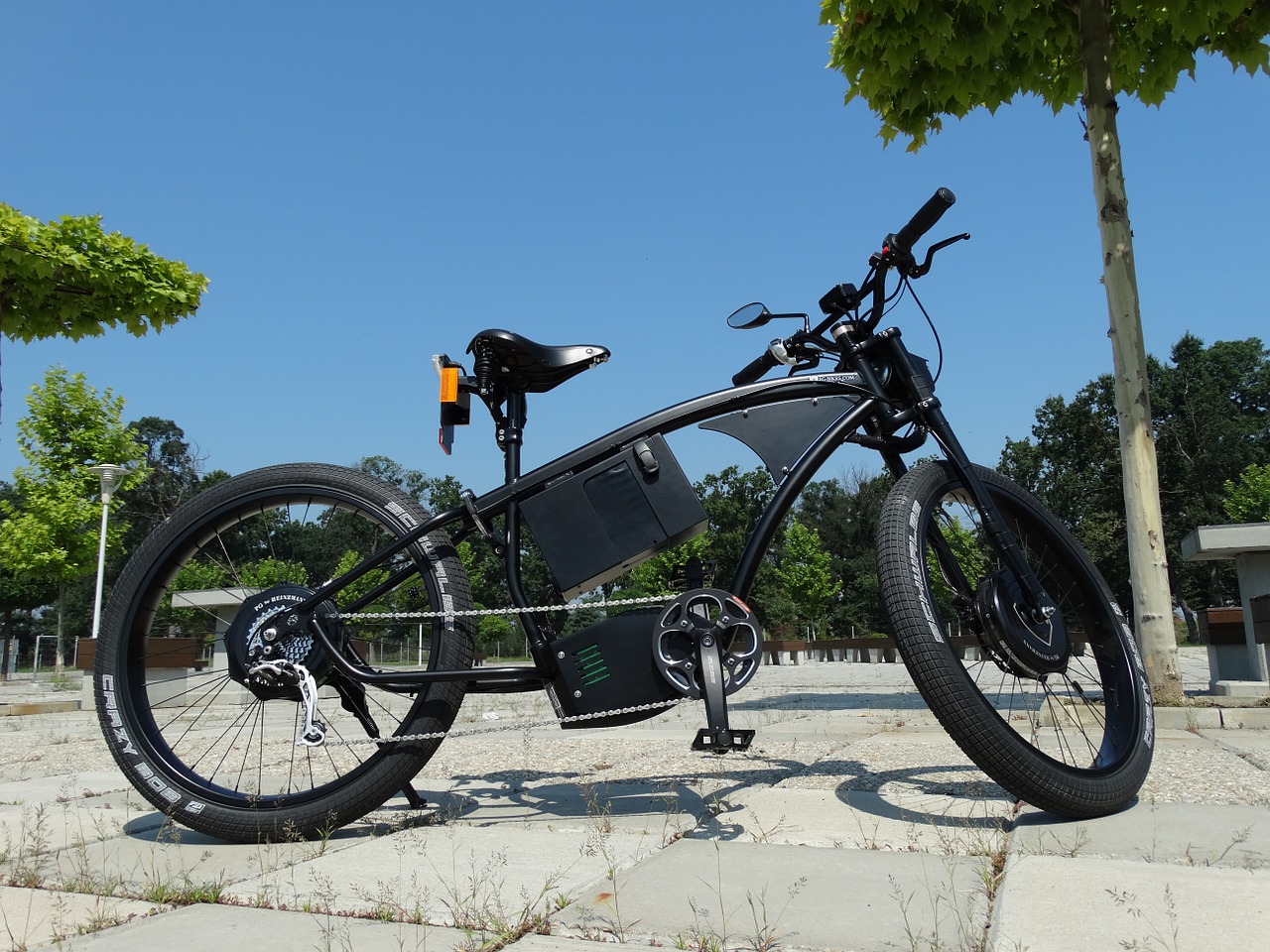 If you are in the transportation business, we've got good news for you! This business of logistics and transportation will grow even further. Developing an app for your e bike rental service is the secret toll to connect to more users. Now is the time to pounce on this opportunity and make good money while you still can. 
Parameters Which Decides The Bike Sharing App Cost
Do you live in a tourist attraction place? Great, start an e-bike rental business. Want to help people by providing an affordable traveling solution? Start an e-bike taxi business. Interested in making real money? Partner up with an e-commerce giant and start providing delivery services to the locals via bikes.
The opportunities are endless here and your chances of succeeding are fairly high. And what is a better way to start a business than launching it digitally with the help of a well-functioning, customer-friendly app?
According to an estimate made by TechCrunch, on average a US consumer spends five hours a day using mobile phones. 92% of the time – in the apps, while only 8% in the browsers and using some other features, such as messaging and calling.
It clearly shows that if you want to be in the business for the long term and gain lots of customers, then investing in a well-functioning app is the only way forward. 
Creating The Perfect E-bike App For Your Business
Following our advice and planning to build an app for your next million dollars electric bike business? 
Well, this is a tricky part and the destiny of your future business depends on it. That is why we have created a step by step guide on how you can create the perfect bike ride app for your future business. The tips and tricks for creating a bike sharing software are similar to that of an e scooter app, so you might want to consider the tips for creating the best e scooter app for your bike business. 
The perfect e-bike app should have 3 different interfaces in order to cater to the relevant personas. Your bike sharing app cost depends on the panels and ideally, should have separate panels for:
Customers
Riders
Web Admin
The features of your e-bike app discussed in detail
For your ease, we have categorized the essential features of an e-bike app into three categories and then explained each feature in detail.
So let's dig in.
Customers Panel Features Also Decides The Bike Sharing App Cost
Just like any other business, customer satisfaction should be the topmost priority if you really want to succeed. Building a user-friendly and intuitive customer panel should be your main concern.
Here are some of the most important features of the customers' panel.
     1. Simple Customer Account Login 
This is the first thing that customers will see after downloading your app and so this page should be simple and attractive with a limited amount of text in it. The key here is to keep this part as clean as possible. Users should not have to spend time trying to figure out how to make an account. 
Furthermore, consumers should be able to make their accounts through their existing social media accounts as well, therefore, social media integration should also be available to the customers. 
     2. A Clean Interface
This is not a feature per se, however, it will serve as a home-screen to the customers once they have made their account. This is why it is absolutely crucial to get this right.
Once the customers are logged in, this page should display all the features of your app in a simplistic and clean fashion. For example, getting a ride for traveling, using your app to deliver goods or even an option of buying something from nearby shops and getting it at the doorsteps. It should be depicting all the available options consumers may have in one place.
 
   3. Effortless Ride-Booking Option
This is the main feature of your app and so, ride-booking should be extremely easy for the customers.  
Depending on the business model you choose, this section should enable the customers to book rides either for traveling purposes or for delivery and buying services. Alternatively, if you are planning to rent your bikes, then this section should show all the bikes available for booking and the estimated rate per hour. 
Furthermore, arrival time, approximate travel time, estimated fare, and any other relevant features relevant to the booking should be shown here on this page.
     4. Chat Option To Directly Contact The Riders
Your app must have a chat option that customers can use to contact the riders directly once they make a booking. This will make the process of booking the rides smooth and will overall increase the credibility of your business.   
     5. Real-Time Geolocation Tracking
One simply cannot start a transportation business, and especially the e-bike business, without providing real-time geolocation tracking. 
This feature should enable the customers to see where there riders once they make a booking. Or in the case of a delivery, where the parcel is. 
This feature will add credibility to your overall app as it will allow consumers to track their rides.
     6. Seamless Online Paying Options
Depending on your location and your target audience, your app must have several payment options including Stripe, PayPal, payment with credit cards and even BTC. After all, we live in the modern era and carrying cash isn't the way forward.
     7. FAQs And Help Section
This section should cover any questions that the users might have in a well-mannered form. Furthermore, a 24/7 helpline or live chat support can also be integrated to better facilitate the customers. The main focus here is to ensure customer satisfaction.
     8. Best Deals And Discounts Section
Though not obligatory, we highly recommend that the e-bike app should have a dedicated page for the latest deals and discounts sections. This is a great way to gain more sales whilst keeping customers happy. 
     9. Customer Feedback
There should be a dedicated section in your app for the customers to leave feedback on how their ride went. Furthermore, your app should also allow the customers to leave a rating for the rider they were with – it has already become an industry standard and a must-have feature.
Through this feature, you as the business owner can keep a track of how things are going with your customers and how you can improve your services through feedback.
Features Of The Management Section
This is where you as the business owner and your management team will monitor your business and watch it grow every day. Here are some essential features that the admin section of your app should have:
     1. Real-Time Monitoring Of Your E-Bikes:
Once your business grows, the number of bikes will grow significantly and it will become impossible to keep a check on each of your riders. That is why your app must have a real-time monitoring system for your bikes where you can easily find the number of bikes currently on a trip along with the trip destination as well the number of vehicles unused and/or any other information regarding your riders.
     2. The number of rides made and total sales
This section should show the total number of rides made by your e-bike taxi business and the total sales that your riders have managed to get. This feature will become handy to keep an eye on the financial aspect of your business and let you easily calculate the total profit of your business and etc.
Basically, this is the section where you will get monthly reports regarding your business as to how each rider is performing and how your business as a whole is doing.
     3. Real-time notifications of mishaps
There is always an inherent risk in every business and same is the case with this e-bike business.      
This section will alert the management of any mishap that may or may not happen. For example, in case of an accident, or theft of any of the bike, the app will instantly notify the management so that necessary actions can be taken immediately to minimize the loss.
     4. Vehicle database and riders account management
This section of your e-bike taxi app should be used to update the number of vehicles in the business. Once the business starts growing, it will become quite handy to monitor the number of vehicles in the business and this list can be updated as and when needed.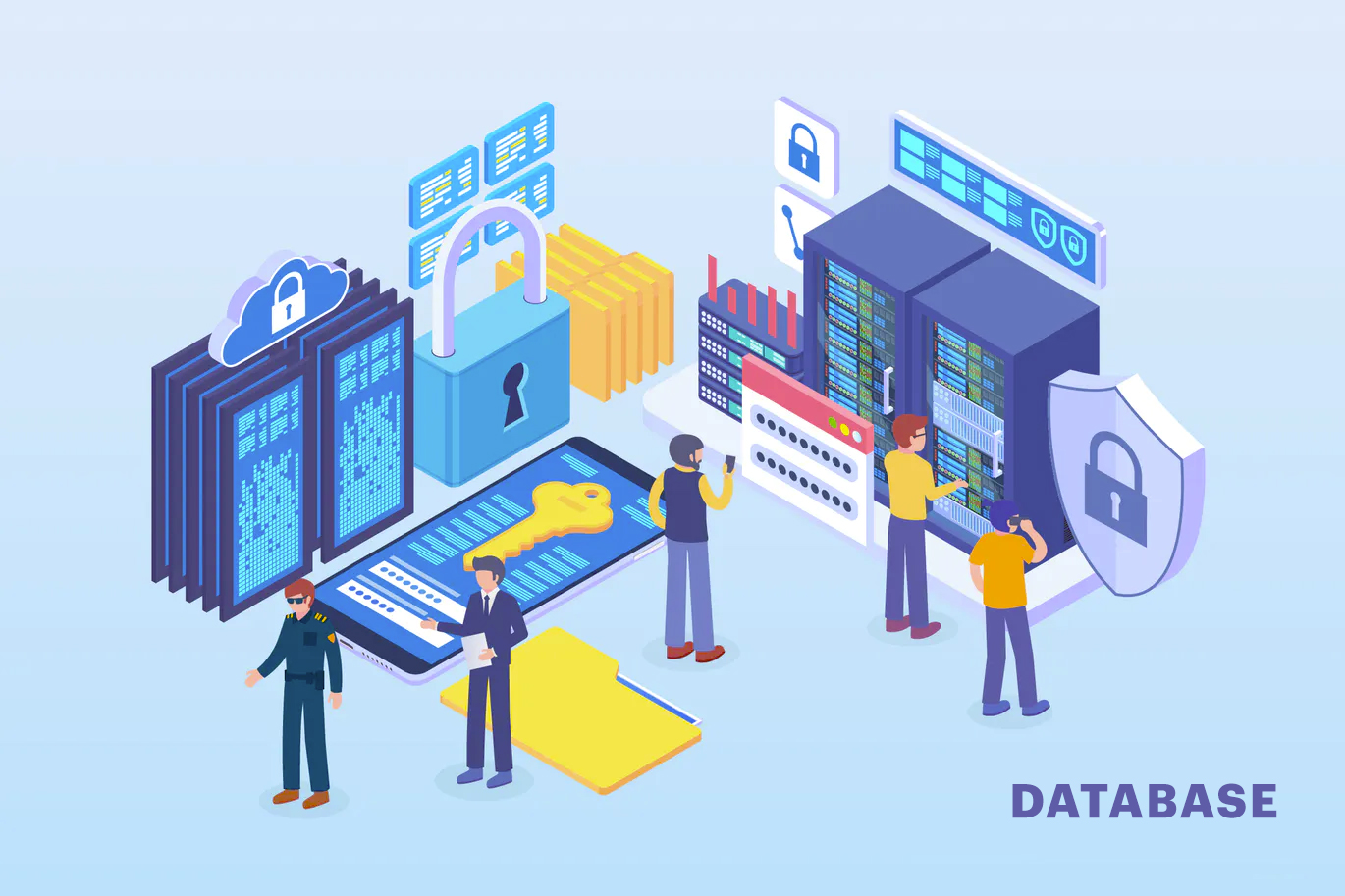 Furthermore, this section should also include the profiles of your data ranked on the basis of their customer rankings. The management can use this feature to identify under performing riders and take necessary actions. 
     5. User-friendly interface is the key to success.
The interface of your app should not be overly complicated. It should be kept as simple as possible. Various studies have shown the colors used, the font sizes, font styles, images and etc all play a vital role in the minds of customers. That is why we highly recommend your app interface should be simple, using easy on the color combinations to gain maximum customer attention and making the most of it. 
     6. Live chat integration to assist customers
Managing customers and addressing their queries to ensure satisfaction is quite a difficult task. That is why this section of the app is dedicated to providing help to your customers. 
Through this feature, customers can easily contact the management team in case of an emergency or if they need any assistance. 
Alright, now that you know the essential features of a well-working e-bike app, let's talk about some pointers that you simply cannot miss.
     7. The app should run on all devices.
The app developed for your business should be compatible with both iOS and Android platforms. Furthermore, the app should run smoothly on all kinds of devices including even the old, mid-range phones.
Not everyone can afford a thousand dollar mobile phone and hence, the app should work perfectly even for simpler smartphones.
      8. Simplicity is the ultimate key to sophistication.
Not everyone is a developer or a tech geek. That is why we believe that the layout of your app should be kept as simple as possible without compromising any features. 
Pick a few top apps and you will find one thing they have in common – a simple layout incorporating all the features without overly complicating the interface. This has become the industry standard for all the right reasons and we agree with it! 
     9. Data consumption should be kept minimal
Your electric bike app definitely requires a stable internet connection to work properly. But there's a big difference in running efficiently and eating up the data! 
Ideally, the data consumption for this app should be kept minimal. Therefore, you will need to ensure that the app isn't eating up the data bundles of the customers and isn't making them angry. 

     10. Less battery usage equals to happy customers
It's a well-known fact that a lot of the apps keep running in the background and eat up the smartphone batteries. 
Keeping the background battery usage and the data usage to the minimum should be your utmost priority. The competition is getting more fierce than ever and that is why these things shouldn't be taken for granted. After all, these small things when combined together can make a big difference! 
     11. Free from crashes and bugs
This one is quite obvious. Isn't it? 
As obvious as it may seem, there are tons of apps that have a lot of bugs and some of them stuck and even crashes in some cases. 
It is essential for you to ensure that your app is built and tested with professional app developers so as to avoid any crashes or bugs. Remember, a professionally built app that works smoothly and that is free from bugs can turn out to be a big advantage.
And last but not least…
     12. Hiring the best company to develop your app
The future of your e-bike business depends on how well your marketing and your app performs. This is why it is absolutely crucial to hire only the best man for this job. It's worth spending a few extra dollars just to ensure that you get the best possible app for your future business.
How To Choose The Right App Development Partner?
Do a simple Google search and you will find hundreds, if not thousands of app development businesses. All claiming to be the best and making sweet promises.
However, more often than not, these promises are just empty words with no meaning. It's essential to conduct thorough research before selecting your app development partner.
Check this video which discusses the best ways of hiring an app development company:
Here are some things to consider when choosing an app developer:
      1. Look for the client testimonials and their previous works.
Before choosing your future app developer, you should always look for their previous work. Also, you must read about the experiences the previous clients have had. 
     2. Experience speaks for itself.
You can easily distinguish between a rookie and a pro just by asking a few technical questions. Before handing out the contract to any developer, you should always ask technical questions to ensure their credibility and previous work experience.
     3. Understand the difference between a bargain and a scam!
If a deal sounds too good to be true, it usually isn't…
Just like in every other business, you may find some quotes or deals that may sound too good to be true… Well, that's because they are not.
Quite often, the rookies in the app development business give enormous discounts on quotes just to land a project. However, they pay little to no attention to the client's requirements afterward. All they are interested in is making money.
If you find such a deal, do yourself a favor and stay away from it.
Reduce Your Bike Sharing App Total Feature Cost With A White Label Solution
Time is money and you should act fast while you still can in order to pounce on this great opportunity of starting an e-bike taxi business.
And this is where we come in! 
At AllRide Apps, we understand the importance of a well-functioning app and that is why we ensure that your business gets nothing but the best. We have pre-build, thoroughly tested and tried solutions for your bike rental business that cuts down your e bike sharing app cost and time taken to develop. 
Our e-bike app development industry expert developers have helped offline businesses grow significantly through a well-performing app and we have a proven track record of making great applications for various transportation businesses.
Furthermore, we also have a big catalog of the great pre-built apps and we can customize those to meet all of your requirements. This means that you don't have to wait for months for your app. Instead, you can get it within a few weeks or even days without ever compromising on the quality.
So, what are you waiting for? 
Get in touch with our experts and let them build the perfect app for your business!