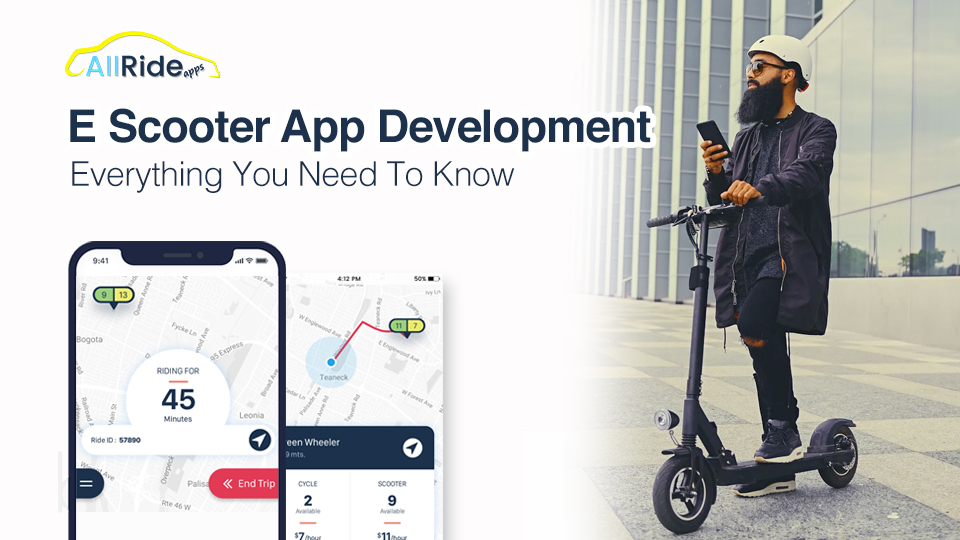 How To Develop An E-scooter App That Stands Out!
Updated on Sep 3, 2019
With the arrival of Uber e scooter, there has been quite a buzz in areas like Santa Monica, San Diego, Washington, and San Jose. And chances are that you might have come across someone riding the e scooter!
When Uber started its bike taxi or e scooter service in San Francisco, the idea was to help commuters who need to travel a distance which is long for a walk but quite short for booking a cab. It was a breakthrough for the last mile industry. This last mile riding led to the development of on demand economy, creating numerous Uber for X startups. The disruption touched industries like food delivery, on demand health services, home services, grocery delivery, etc.
Related Read: Top 20 Uber for X startups that you should be interested in 2018!
And just when we were raving about Uber's bike taxi model, electric vehicle or EV app, Bird, goes international with a valuation worth $2 Billion! This came as a surprise, Bird, the e scooter app startup was planning to explore Europe and other countries. According to TechCrunch Bird is giving a stiff competition to Lime – which has raised almost $335 Million, teaming up with Ride app behemoth Uber.
What Does The Market Say About E-scooter App Development?
If you are reading this, I am sure you are interested in e scooter app development like Bird. And when Bird has started a revolution of dockless e scooter sharing app market, it's time for you to gear up.
If you are startup and tryna invest in ride apps, e-scooter app development is a great scope for you. It will not only make the ride-sharing economy greener but, convenient and less costly as well. But is that all you need to know about scooter sharing app development? Certainly not!
What Are The Challenges That You Might Face While You Create E Scooter App?
One of the most crucial concerns for bike taxi or e-scooter app development is finding the right technology partner. In short, you need a highly experienced e scooter app development team. The team of developers must have worked on this type of projects before.
Another challenge is the lack of clear road regulations, which creates operational challenges. Big ride app giants like Uber and Lyft have to face regulatory concerns now and then. Increased accidents and bad road conditions may increase your hassles. So it's equally important to invest in a location where it's safe and considerate.  
Related Read: Why Investors Are Betting That Bike Sharing Is The Next Uber

However, bike and e scooter app startups are springing up from all over the world to create value for users. And hence e-scooter sharing software solution development is opening up new channels for employment and revenue.
However, startups are optimistic about operating and convincing regulators of the benefits of bike taxis. More governments are appreciating the unique value created by online bike services and making sincere efforts to legalize them just like the normal cab taxis. Besides, bike taxis can generate new employment and revenue opportunities for the youth.
Which Startups Other Than Uber Or Bird Are Doing Good?
After Uber created a ripple in the ride-sharing economy, many names came up to join the bandwagon. When we talk about bike taxis or e scooters, names from all over the world come up.

Here, we are going to talk about some of the most popular on-demand e-scooter software solutions that made it big in 2018!
1. Bird E Scooter Sharing App
We are currently obsessing about Bird- a dockless e scooter app that started in California. With a funding of $300 Million, Bird is garnering much attention. Bird is operating their e scooter sharing app in the major cities of North America.
So, how does Bird work?
Users can unlock available scooter and locate through their app. Some of the major features that help Bird to work are :
Navigational app to find nearby e scooter

GPS tracking

QR Code scanner to lock or unlock your e scooter

Smart lock your e scooter

Payment integration
Well, there are a lot of other features. If you are trying to create e scooter app like Bird, we can help you out.
2. Lime – Ride With Your Bike Scooter Anytime
Lime e scooter app is one of the most buzzworthy startups that has acquired a funding of a staggering $ 467 million. Founded just a year back, Lime has taken over the world like a storm. And now Lime is available in 50+ cities including San Francisco Bay Area, San Diego, Los Angeles, and Washington DC.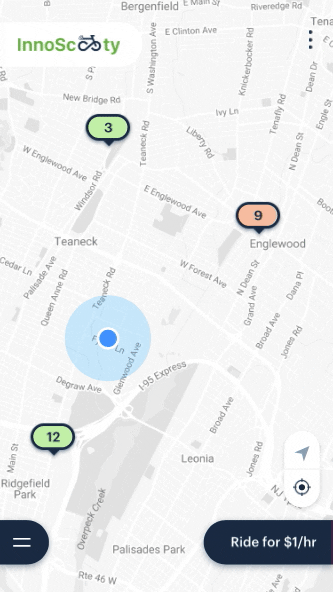 The features are similar to Bird, where you can use the app to find the nearest Lime-S, their e scooter or Lime-E. You can simply unlock the scooter using QR code or by entering your ID. Once you arrived at your destination, you can lock your ride safely! Simple.
3. Spin – Ride Your Way
When it is about getting funding for e scooter apps, they never fail. Recently, Spin, a new escooter app startup has acquired a funding of $125 million from STO, Axios. It is now available in almost 19+ countries.
Founded in 2016, though their race is slow, they are slowly taking over user's screen space. And adding up to their convenience.
So, as you can see, the market still has takers, even for a new bike taxi or e scooter startup. Without any further ado, let's understand what things you need to know before you create an e scooter app.
Why These E Scooter Apps Went On To Be So Popular?
The gigantic investments that the major e scooter app startups are getting, is the proof of their popularity. But why are they so in demand?
The hype of software for e-scooter sharing is not just a hype it seems. It has a lot of other potentials that are driving user's attention and investments from investors. Some of the major reasons behind this are:
1. E Scooter Apps Come With A Greener Environment
It's quite obvious that e scooters don't run on fuel which keeps the environment clean. Compared to any other transport mode, e scooters are environment-friendly.
2. A Pocket-Friendly Commute
E scooters rides, which run on the battery are way cheaper than other transport options. It ranges from $0.15 per minute, which is pretty cost effective. So, why not!
3. Saves Traffic Congestion
Great things come in tiny packages! And the scooters are the best example for this. The way they are designed to be small dockless scooters, they take up less space. Traffic congestion is a no-no with e scooters.
It's quite evident why these e scooter app startups are gaining acceptance in the market. A number of new players are coming up in the market better features. If you too are in the race for e scooter app development, read along.
Things You Should Always Know Before You Start E Scooter App Development
There are a few things that you need to know before you jump into developing electric scooter apps. It includes how the e scooter app works and what features are there etc. You must know certain tips to create the best e scooter sharing app. Let's explore them in details.
How Does The E Scooter App Work?
User downloads the app from app store

Creates his profile and logins

Enter the payment details

Look for available scooters nearby

Check information about the scooter- condition, battery etc.

Reach out to the scooter through the map and unlock it from the app

Scan scooter's QR code and start the ride

Tap the lock button on the app again top to lock it again

Check details of your trip in the app and the amount that is charged.

What Features Are Needed For Electric Scooter App Development?
Navigational maps to find scooters nearby

Real-time tracking

QR code scanning

Ride history

Push notifications

Review and feedback

Safety and security features like SOS
Time and Cost Needed For E-scooter App Development Solutions
The rough time estimation to develop an e scooter app is around 350 hours. If there is some other customization, the time will increase. Want to know the cost? Let's have a chat!
Wrapping It Up!
It is quite clear that e scooter app startups are growing just like Uber's ride-hailing model. And investors are showing similar interest. So why not? If you have a Bird like e scooter app development idea in mind, talk to us. We can help you out through the discovery phase to listing the feature and amazing design and development. We are one of the top transport app developers in the US, Australia, and India. Tell us your requirement and we'll get back to you!
This post was originally published on Nov 1, 2018 and has been updated for accuracy and comprehensiveness.