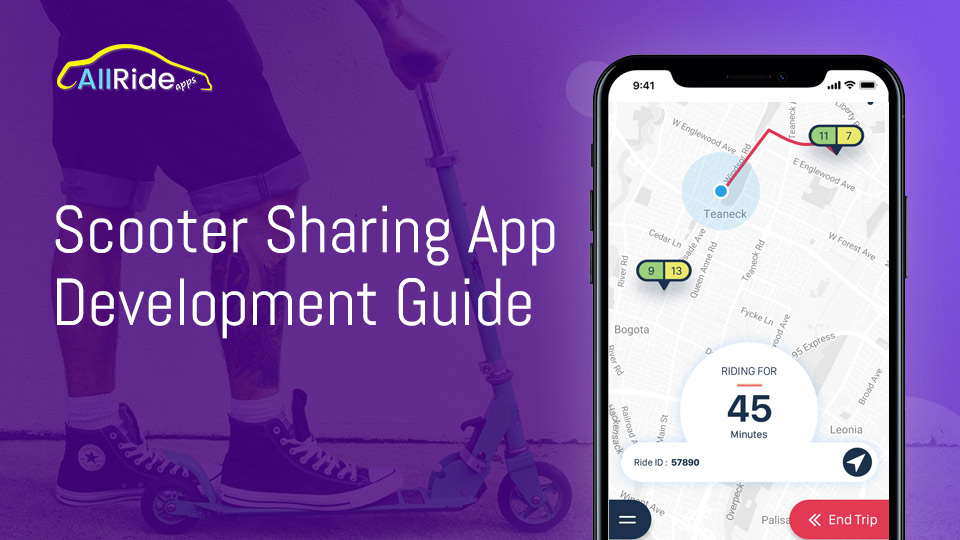 Scooter Sharing App Development – All You Need To Know
E Scooter – Evolution And Revolution
A few years back, this was not even an option for travellers. The success of these apps resulted in startups and entrepreneurs looking into this industry as an investment opportunity. What might be the reason behind this surge in businesses looking for scooter sharing app development partners?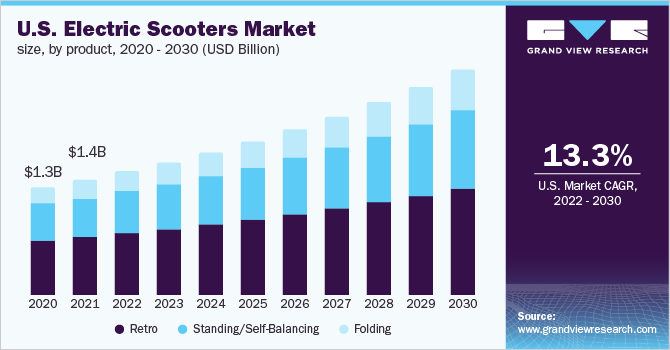 In December 2016, Skinny Labs, inspired by Chinese like dockless bikes came up with a startup idea that would revolutionize the transport industry within a few months. By July, already having raised millions in financing, they launched Spin in Washington. 
That very same year, 2 more giants – Lime and Bird emerged to compete against Spin, both with more than $10 million each in venture funding. Today, three years down the line, all these apps have a user base of more than a hundred thousand and are worth millions of dollars. Two of these three – Lime and Bird are unicorns. The furore over these vehicles created a huge demand for scooter sharing app development.  
What's Behind The Popularity Of E Scooters?
There is no doubt that transportation is being changed due to mobile apps. This might be the reason why the world of electric scooters suddenly gathered the attention of people. What do people love about these tiny vehicles? Why is scooter sharing app development like Lime and Bird popular among startups and entrepreneurs?  A few reasons are:
1. Inexpensive
Needless to say, the price factor had a major role to play behind the sudden trend in e scooter mobile app development in the last few years.

Compared to Uber or Lyft, it is a relatively cheaper option. Each ride costs around $2-3, whereas cabs might charge you up to $20 depending on the surge. College students and low wage workers found this to be a feasible option for transportation.
2. Fun Rides Tops The List
People love motorcycles, and e scooters are basically a tinier version of it, so it makes a lot of sense. Statistics suggest that a staggering 34% of people ride e scooters just for fun.
Most riders tend to think of electric scooters as a motorized bike, and many states hold a law which requires you to own a license. E scooters seem to be an easier option to escape all the paperwork hassles.
3. Portable And Easy Parking
Imagine carrying these two-wheelers on buses, crossing roads while carrying it, or in the metro. Convenient, right?
Parking these also require little or no effort. Just a few folds and you are all set! Compare that to parking a car, which is stressful, on top of being expensive at times.
4. Environment-friendly
"Bird encourages clean, car-free alternatives"
Talking of environmental issues, air pollution is not the only concern people have in major US cities. If you have travelled through congested areas, you know that noise pollution is also growing at an alarming rate.
If you truly care for your environment, then consider the e scooter revolution a blessing. All it requires to run is charging, and you are all set.
5. A Faster Way To Get Around
Want a fast and convenient way to move around? E scooters are the answer. Hover your way through the traffic, weasel through the spaces between cars. 
6. Running Errands, Getting Lunch From The Office
E scooters are great for getting small tasks done. When you have to travel a small distance, which cannot be covered by walking and will cost a lot by a cab, e scooters are here to your rescue.
Many people have started using these for going to a place (especially for getting lunch) which is not far away from their workplace, but at the same time does not qualify as "walking distance"
A Few Scooter Sharing App Development Stories To Inspire You
As of 2020, there are at least a dozen of apps for e-scooter sharing.  But the three most popular ones deserve the limelight. How are they winning the e-scooter game?
1. Spin
Operating across 16 cities across the states, Spin was founded in 2017 inspired by Chinese dockless bikes. Their primary focus was on bikes which later changed to electric scooters as compared to Lime or Spin.
Within a week of their launch, 5000 rides were exceeded. With a user base of over a million, Spin is one of the most popular apps for e scooter sharing.
It works in a simple way – you may use the navigation to find the nearest spin scooter, enter your payment credentials, and unlock the vehicle with the QR code.
2. Lime
A Silicon Valley based startup, Lime was launched in June 2017 and quickly took off with a funding of $12 million. Although they started by launching 125 bikes in January 2018, they decided to expand to electric bikes and launched e scooters the following month.
Lime scooters are charged by private contractors who "juice" up these vehicles overnight and put them at designated areas.
Lime bikes are equipped with a GPS navigation system and 3G connection apart from a solar panel and smart lock system to prevent stealing. Limes bikes can be unlocked with a QR code. Rides are as cheap as a dollar for every 30 mins.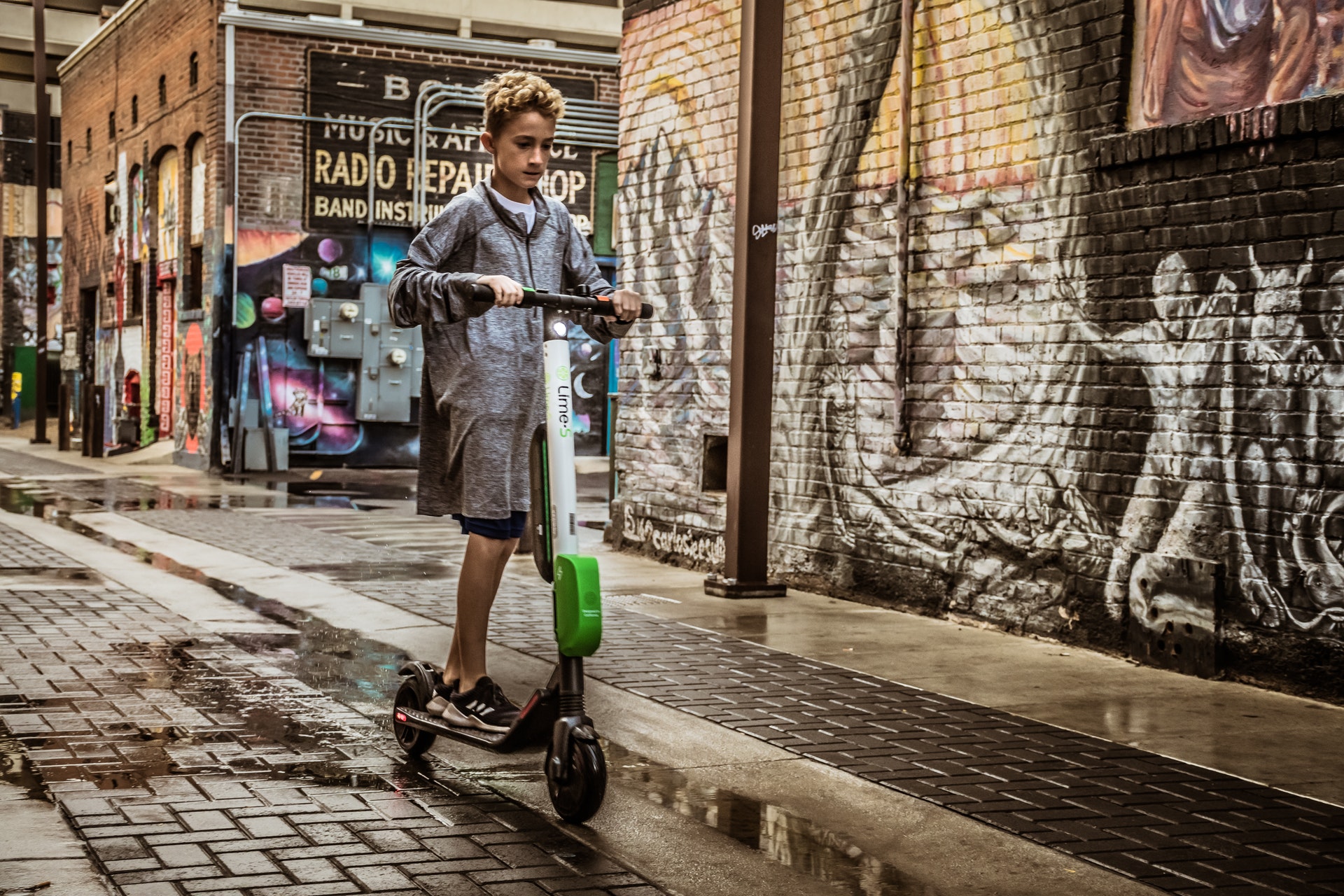 By October 2017, Lime had gained more than a hundred and fifty thousand users.
Today, lime operates across 22 nations around the world.
3. Bird
Servicing over a hundred cities across Europe and North America, Bird was founded in April 2017 and with an initial funding of $17 million, they became the fastest company to become a unicorn. Within a year, they have 10 million riders using their app.
Operating in 11 countries, Bird is one of the early adopters of the scooter sharing app development trend which grew in the latter half of this decade.
Users are made aware of the nearby Bird rides through their apps. Once inside the parking stations, a rider can unlock the vehicle using the QR code and has to be parked at the end of each trip. The trip fee will be deducted automatically only after the ride has ended.
How Do These Apps Function?
There's more than just the price factor behind the popularity of these apps. Most people use e scooters for traveling a short distance, going from home to work or work to home. But many riders use these for the fun factor; especially teenagers. So how can you rent one of these?
Log in to the app using your credentials and enter payment details

Search for a bike or scooter near you

Check the price and enter the destination

Unlock the scooter with the QR code using your smartphone

After you reach the destination, unlock the bike and end your ride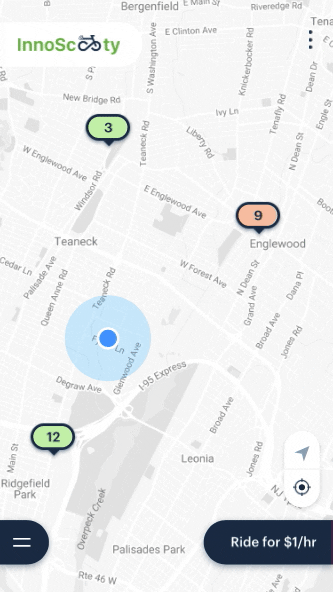 Of course, the e scooter application will provide you with many more features. The above steps were just a sketchy presentation to give a general idea of the process.
What Hardwares Do You Need? 
For the successful and smooth operation of your scooter sharing business, a few technological equipments needs to be attached to your vehicle. These are used to collect data from the scooters for various health and maintenance purposes. You can rent or buy these mechanical parts from reliable vendors. We have listed these down for you?
Anti-theft alarm:

protect your vehicle assets from theft and vandalism with this mechanism. The alarm goes off if the scooter if any unauthorised action is detected.
GPS:

Used to locate the scooter in case of theft and keeping track of fleet by the web admin.   
Battery meter:

Users will be informed on the usability of the scooters based on the charge left in the battery.
Distance meter:

Both user and web admin can keep track of how much distance has been covered in each ride. 
Self vandalism:

A sensor used for collecting data on damage and overall health of the scooter.
Customer App Features For Scooter Sharing App Development
Are you planning to develop an E Scooter app that stands Out? Well, if you are planning on creating a scalable scooter sharing app like Lime, Bird, or Spin, then you need the following features for a robust product.
1.  Login/registration
First impressions matter. Believe it or not, a bad user experience during registration may lead to uninstallation. The easy, hassle-free solution? Social media login integration.
If the registration process takes too long or asks for too many details, this could also drive your customers away. We suggest that for information that is not required right away, you can add a skip button.
For users who prefer to log in using an email/phone number and password combo, don't add too many conditions like at least one symbol, one number, a capital letter, and so on. You could also let them use an auto-generated or suggested password.
2. Setup Payment Method
Ideally, this should come immediately after registration, but you can allow your customers to skip and continue to the home page. In that case, the user will have to add a payment method before booking confirmation.
Since there will be no driver panel to collect the payment, it has to be online. For fast and secure payment, we use popular payment methods like Stripe, Paypal, and CCAvenue.
3. Find Your Ride
This will be the homepage of your scooter sharing app. If you are offering both and bike and e scooter services, there should be two separate tabs at the bottom of the screen with the price per hour.
This screen must have a GPS system integrated for accurate location of the vehicles. The user can enter the destination by typing it out or moving the pointer on the screen. After that, booking can be confirmed.
4. Navigate
Since the scooter sharing app is for traveling, it must include real-time GPS navigation for locating the vehicle, navigating to the parking area, while riding a bike or scooter, and choosing the destination.
While navigating, the user can view traffic and estimated time of arrival at the destination. While navigation, the rider should be able to access these options:
Report an error in the app

Contact customer care

Press panic/emergency button

End trip (even if the destination is not reached)
5. Review, Rating, And Feedback
This section not only lets the customer express their opinion, but also helps you for further improvement of the app. The user will be shown a popup at the end of each ride with five stars and a review section.
If a user gives 5 stars for a ride, you may ask them to share the app with their contacts. In case of a negative review, you may add a number of possible options to choose from to understand the reason.
6. Push Notifications
Customers will receive notifications after each successful booking, deduction of payment, after the trip ends, and promotional content. The trip status will be displayed while on ride.

7. Dashboard
The dashboard will be accessible from the home screen on the top left. Account details, settings, ride history, help, payment settings, invitation are the suggested options for this section. The dashboard is like the main screen from which other screens can be accessed.
8. Customer Care And Help
Mandatory for any app, your scooter sharing app development is incomplete without this section. Ideally, three options – live chat, call, and email should be included. The help section not just helps you improve the app by working further on the common issues, it increases the trust of the user as well.
9. Coupons, Cashbacks, And Deals
One of the tips to create the best e scooter app to keep your existing customers and get new ones is to give them occasional discounts. A small investment in the initial stages, coupons not just works as an incentive to keep the existing customers from switching to a competitor's app, it also brings in new ones. Since no one likes to pay the full price all the time, make sure you add discounted deals in your app.
The Admin Panel – Features You Must Add For Scooter Sharing App Development 
This will be a web app from which the admin will have full control. These are the features you need for a smooth functioning site. You can add features you think will help your business.

1. Web Link And Log In
The admin can access his panel through the weblink, of which they are the sole proprietor. Generally speaking, this portal should have just one user ID and password. However, if there is more than one owner, they can use the same credentials, or have individual accounts.
The security system for the admin panel must be particularly strong. In case the admin forgets their password, it can be retrieved using the forget password button.
2. Customer Management Dashboard
Every detail regarding the customers like new users, location to and from which most riders travel, blocking or unblocking users, and all customer related activities can be viewed from here. Users can be viewed on the basis of location or activity.
3. Station Management
Admin will be able to view the list of stations along with the number of vehicles stationed at each. Admin can also add or remove stations if and when required.
4. Vehicle Management
You can add, track, and modify vehicle details, track the vehicles and update a vehicle status. In case of a theft attempt, you will be immediately notified.
5. Monitor Damaged Vehicles
Admin can mark the vehicle as damaged or needs servicing only when scooter or bike has some issues in functioning. Once a scooter or bike is marked as damaged, it will not be shown in the customer's app.
6. Rides Management
Here, you can view, track, search ongoing and past trips made. Admin can also end an ongoing trip if needed.
7. Payment Management
From the payment management section, you can view and search payment related details of any customer. It also has an option of refunding the payment in case of damage to the customer.
8. Notifications
Admin will receive notifications for payments, problem reported by customers. In case of any negative review, complaints, the notification system will be particularly helpful. It can also be used to view if the customer is ideal for X amount of time.
As the admin, you will be able to modify the issues on which you want to be notified.
9. Revenue Data Analysis
Here you can integrate an auto-generated statistic system to view and keep track of revenues earned on a daily, weekly, or monthly basis. This is one of the most important features for the admin panel as this will help you understand what improvements are needed.
10. Review & Rating
You can view the reviews and rating of your users. Admin can search the review by date range, or scooter ID.
Ready To Create A Scalable App Like Lime, Bird, Spin?
E-scooter apps are doing very well in the market, with high scalability and a lot of funding. Surprisingly, more and more startupreneurs are readily investing in scooter sharing app development. We are experts in mobile app development, as we have already helped numerous startups and fortune 500 companies grow. If you are ready for your e-scooter sharing app development, let us talk to you.