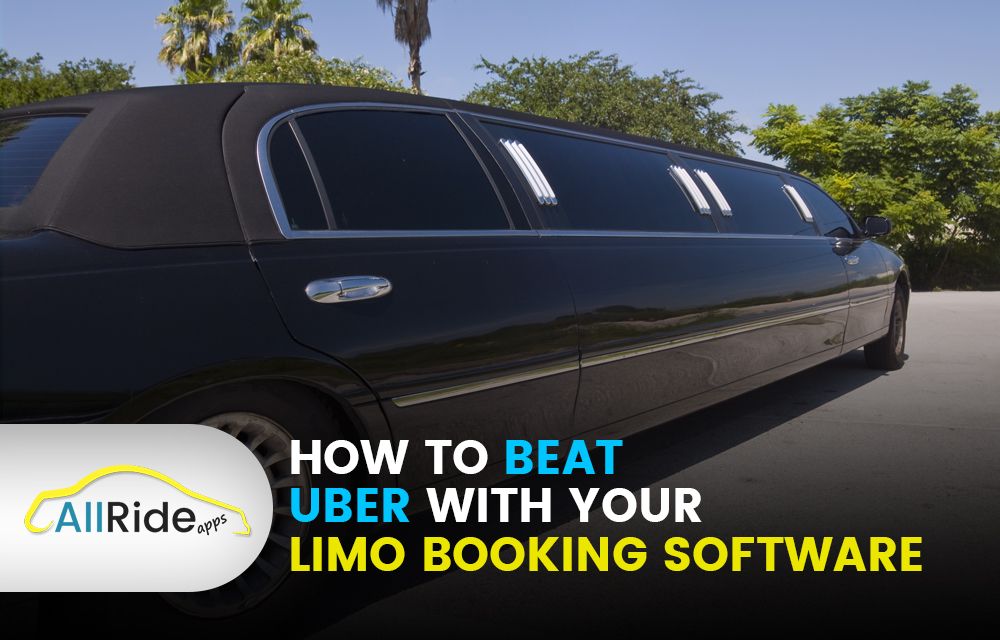 How To Beat Uber With Your Limo Booking Software
When the American economy freed itself from the clutches of the 2009 Recession, Global Express Limousine or GEL, breathed a sigh of relief to know that their problems were finally over. Little did the 25+ year old company know that a completely different turmoil by the name of Uber was on its way. It hit the transport industry hard. It shook the industry's very foundation, and it ate up more than 25% of the profits of companies like GEL.
"When Uber and Lyft came in, business got slashed another 25 percent." – Ashfaq Shah, president of Global Express.
What was the limo company to do to win back some of its premium clients?
It introduced a solution that would let them reserve their rides within a moment's notice. No more calls or emails, all their clients needed was the GEL limo booking software. Within 40 days of launching the app,  Global Express earned $250,000 worth of business.
Why am I telling you this?
To know the answer, you need to know another story. It goes like this.
In early 2016, after struggling with technicalities for months,  Jeff Lundquist from Plymouth launched Call Limo, an app like Uber for limos, but with luxury cars like Chrysler 300s, BMW Sedans and 12-seater limos.
Related Read: Should You Make An App Like Uber?
While Uber markets itself as "cheaper than yellow taxis" but still caters to "high-end" users who can pay extra for the luxury and convenience of hailing a ride via their mobile devices, black car and limousine ride providers that target the same audience are struggling to stay in the game.
But you don't have to.
If you follow the things I'm going to share in this post, you don't have to "struggle" to stay in the game. You can be comfortable. You can even beat apps like Uber.
So, first things first. Let's do a recap here.
What makes Uber such a favorite?
Excellent service, a smooth and intelligent app, and real-time response – these are the "core" reasons behind Uber's worldwide success. However, the few things that define Uber and everything else that it has gained so much popularity for, are not as transparent as they are advertised. In fact, there are some pretty grave issues.
Such as,
Uber can actually cancel your car at any point of time, any stage of your booking. Even if your booking isn't complete, your cab can be cancelled. During your booking, your driver can accept the trip but can also cancel and never bother to show up. Yes, that's true.
What you can do differently with your limo reservation app:
1. Promise Confirmed Rides and Deliver On Your Promise
You understand that when someone needs to be picked up at the airport at, say, 5 o'clock, they need to be picked up at 5 o'clock. They shouldn't be worrying whether the cab they have booked will even arrive or not. The arrival of the car should be absolutely confirmed. Customer always comes first. Keep your customers happy and business will never be slow.
Whether people travel for business or pleasure, they can't always be ready to leave right at the moment their car arrives. Sometimes, in fact, most of the time, people need their rented car to wait for them a little while. Even during the trip, they sometimes need to make stops. But Uber doesn't provide any assurance (let alone guarantee) that their cars will around for their customers. Waiting is such a no-no with this cab company. That's a good thing for you. Advertise that you are more than happy to wait as long as the customer wants. Spread the word. Train your drivers accordingly and then see the magic.
At the time of writing this post, Uber doesn't have a customer service number. There's an emergency contact number but a) that's buried deep in the website and b) here's what Google has to say about that number.

Let's face it. We've all been there when we've had to call customer service for whatever reason. But with Uber, it becomes difficult for people to access customer service when in need. That's another scope for you.
You can make it as easy for the customers as possible to contact your customer support through your limo booking app. You can have your customer service execs promptly answer customers' questions with to-the-point and informative answers. Give your customers the assurance that there is always a person, a human whom they can ask questions to and get answers instantly. For this, hire experienced customer service executives.
2. Invest In Better Drivers
Instead of getting into a competition with Uber drivers, why don't you get some of them to work for your limo service?. There are a lot of Uber/Lyft drivers who look for part-time work.  They are professional. They know the job well. You can help them improve. Make them an offer they can't refuse.
Give them perks better than Uber. And then train them to match the standards of your limo service. This will give them whatever's left of the "push" they need to join your business. This will also leave the drivers in the lowest-rung for ridesharing companies which is (you already know) a benefit for your business. So, there's plenty of room there to beat Uber.
Related Read: How Can You Generate More Revenues With Apps Like Uber and Lyft?
Here's an idea to promote this aspect of your business.
"How would you feel if you were to get to the airport within a certain time but couldn't find a way to do that because Uber drivers in your area didn't take the trip? Well, that's downright awful. Thankfully, there's our XYZ Limo Rental App to the rescue. We will NEVER turn you down."
Highlight the fact that your company does not refuse jobs because your drivers aren't lazy, or because you care about the time commitments of your customers, or because of the fact that your company has a strict policy of making your customers trips as worry-free as possible.
3. Be There For Your Customers And They'll Be There For You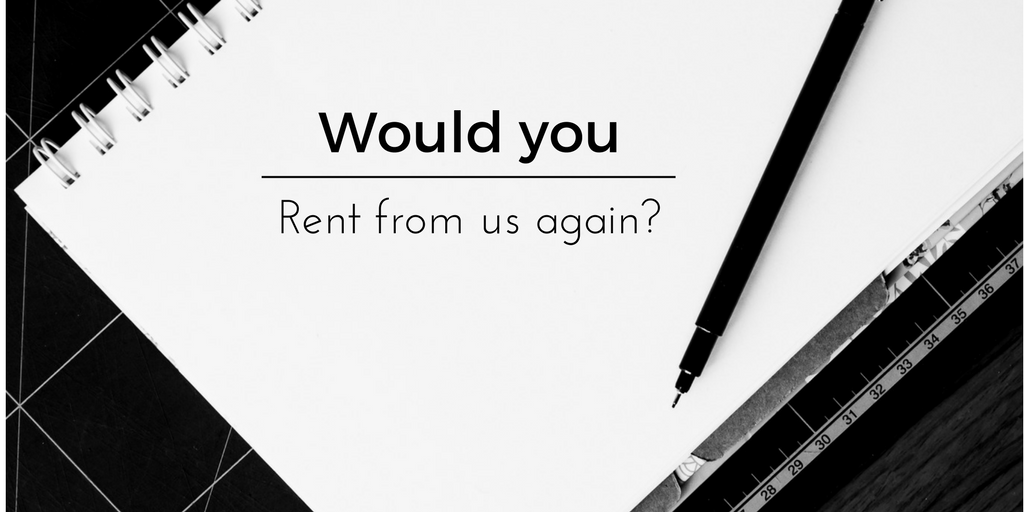 "Would you rent our limo again?"
This is the question that you ask on your customer survey, right? But can you be absolutely sure that you would be able to predict what your customer would respond? You know that repeat customers are key for the success of your business. You can ensure they keep coming back by providing thorough attention to detail and top-notch customer service consistently.
As a matter of fact, your business growth largely depends on how consistently you deliver quality service. You should train your employees such that they are at it constantly. Delivering superlative customer experiences shouldn't be just a company goal. It should be every employee's personal mission at every point of communication with the customer. Not even one opportunity to do this should be missed.
Make sure no single such opportunity is missed. Encourage your drivers to put in more than 100% into each trip regardless of the weather, traffic or any other constraint. Your customers should have the peace of mind that you'll arrive and take them to their destination in top-of-the-line limousines no matter how the weather or traffic condition is.  The results will follow.
4. Make Your Limos Available On Online Marketplaces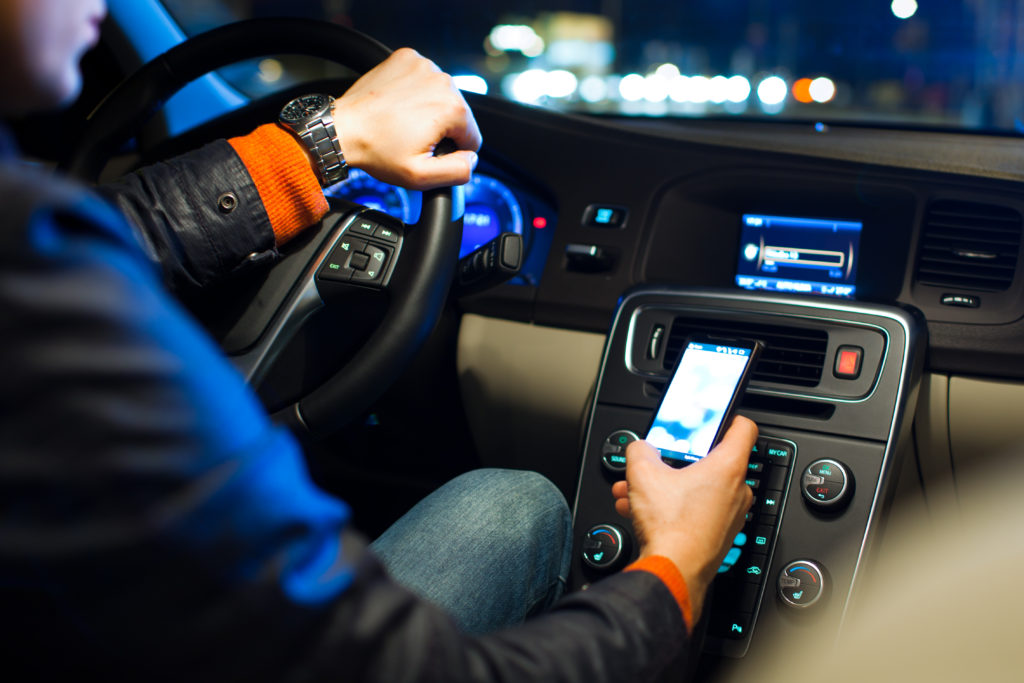 As a limo rental app and full-fledged limo rental company, you understand the intricacies of fleet management. However, even then, you may face the problem of under-utilized vehicles. Worry not, as this problem can easily be solved with the help tech startups.
Tech startups understand app technology and mobile customer interface better than any other company. Tie up with a tech startup and your fleet management problems can be mitigated easily.
Online marketplaces for limos have opened up new platforms for limo companies like yours to do business on. They are attracting customers who wouldn't otherwise have rented through any proprietary channel. If yours is a small to midsize company, you can benefit from this model, as Skurt has done, even though the cars they provide are not limos.
This is a relatively inexpensive option to leverage underutilized fleets.
5. Make It As Safe For Women As Possible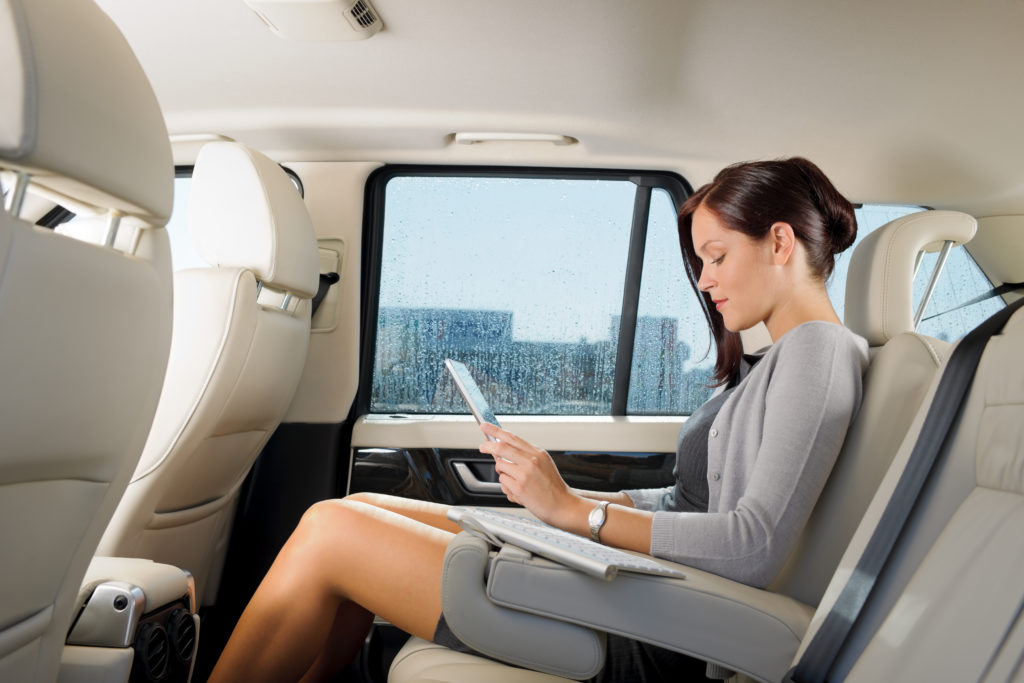 The safer you make it for them, the more loyal customers you'll earn
In 2016, the ride-hailing economy was a $9-billion industry, which is set to be a $285 billion industry by 2030, according to Goldman Sachs. However, when it comes to drivers, women account for fewer than one-quarter in this industry. Those women who are making their living as drivers, make an average of 34% less than male drivers.
Related Read: Why Ridesharing App For Women Is On The Rise- The Untapped Market
Enter Safr, a new kind of ride-sharing app created for women. Women driving women is the idea of Safr, which has successfully created an extremely safe platform for women, making a dent in the ride-sharing universe.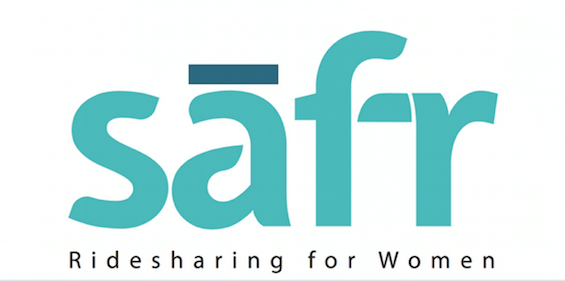 "While the flexible schedule and added income would be a great option for many women, they have been reluctant to become ride-sharing drivers because of their concerns about safety," – Safr board member and co-founder of 2020 Women on Boards. She adds  "Safr wants to change the paradigm in ride-sharing….creating a safe and empowering opportunity for all women."
With safety features such as SOS button for both passengers and drivers, color matching which helps both passengers as well as drivers confirm that they have connected with the right person before starting a ride, and a Command Center that keeps an eye on the vehicles in real-time to prevent any deviation from the set route, the app looks promising enough to be the new favorite of women, especially urban women.
Here's another app that's doing women's safety right.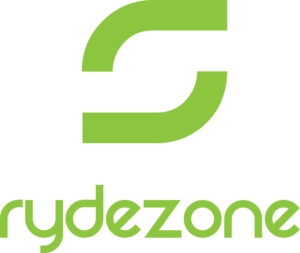 RydeZone is a unique app solution built keeping safety in mind. It's not exactly a limo reservation software but it is the next best thing when it comes to passenger safety. The app was brainstormed to provide the safest means of transport for women who have to stay at their workplace late on a regular basis.
With real-time route mapping at its core, RydeZone helps prevent any deviations from the route set by the passenger.
The limo app development company behind RydeZone didn't want it to be just another ride-hailing app in the market. They wanted to revolutionize corporate traveling especially for the women who have stay till late at their workplaces. With that idea in mind, they deployed female drivers to make the rides absolutely safe.
Check out this case study on RydeZone.
Your Take
Great services, a nice app and prompt response are the key reasons behind Uber's growth. But as more and more limo companies are going mobile, anticipation, expectations, excitement – all are touching the sky. And phrases like "Uber for limos" being heard more and more. The bottomline is, with ridesharing, car rental is also growing (not so fast, but it is growing at a steady pace) and the time is ripe to take advantage of that.
Remember that cities are not the only places you can target with your limo service app. While ride hailing is taking some business away from traditional limo rental services, a limo service software is still the more economic option for longer trips and for traveling with friends.
Only you have the power to take things to the next level with a friendly neighborhood app. Only you can make your limo booking software a hit. And you can do it with the help of data, technology, and manpower. And remember, it all starts with doing limo app development right.