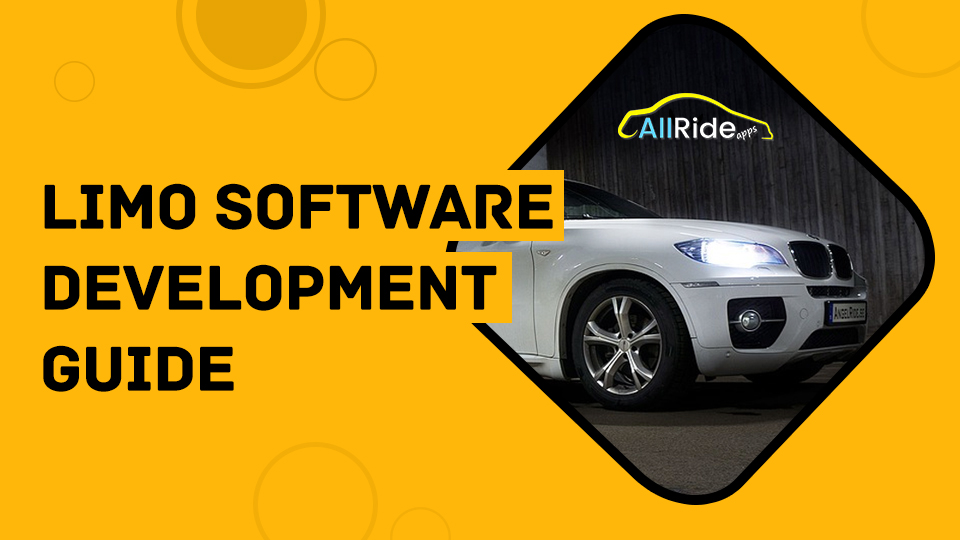 The Complete Guide For Your Limousine Software
"I make lots of money, I make more money than you
I drive around in my limo that's what I was born to do"
– Electric six
The limousine – a symbol of wealth, class, and luxury has been a brand name, loved and known by people for over a century now. Known for its long and stretchy look, the limousine is one car that is bound to make heads turn as it moves.
But with class and quality of the limousine software, comes to another owning factor – price. Though everyone wants a taste of this privilege, few can afford it. But in the digital world, where there's a problem, there's always a solution.
If you are familiar with uber limo, you probably already know what I am talking about. Apart from regular cab booking services, Uber now allows its customers to book this ultra-luxury vehicle as well.
Sound like an investment opportunity? Sounds about right!
If you have a limo rental business, a limousine software can give your service a boost in ways you never imagined. After all, an online presence is the most recommended solution to reach out to a bigger number of customers. A small investment that will prove to be highly beneficial, a software solution will keep competitors at bay.
What's The Hype About Limousine Software?
People use limo services for both personal and professional purposes. As a result, the demand for this classy vehicle has shot up over the years. There are a number of reasons why people love the limo and would want to rent one. So, why all the craze?
1. Size And Space
Obvious at first glance, the limo, unlike regular cars, is capable of holding more than 5 people. Therefore, if you are carrying a large party, it makes perfect sense to rent a large limo instead of saying, like 3 cars, right?
2. Comfort And Luxury
All that space inside means one thing: traveling for hours without having to worry about straining your body. Stretch all you want. Lie down if you like. Change your spot if bored. These options will surely make your limo ride an enthralling experience.
3. Cost Effective
Of course, renting a luxurious vehicle is not inexpensive, but if you hire a limo that accommodates 8-15 people, the expense is divided, and thus cost-effective. So, if you think renting a limo will make a large hole in your pocket, think again!
4. It's All About The Impression!
Want to impress your business associates and clients? Book a limo and let them experience this luxury to gain their trust!
There is no doubt that no other car comes close to the comfort and elevated appearance a limo gives to the passenger at the back of the car. The well-dressed chauffeur, the unique and exceptional look and feel of the car, the exclusive interiors make for an unforgettable travel experience.
5. Move In Style
Relocating somewhere? Thinking of renting a mini truck?
Let me stop you right there! Rent a limo and move everything at once, along with yourself. The cost incurred will be the same as renting a van, so why not just go for a limo instead?
6. Party On Wheels!
A moving party? Sounds exciting, right? The awesome lightning and interiors makes the limousine a perfect party spot. Many people rent for partying as there are several amenities like comfort couches, quality music system, television, and an open roof.
Limousine Software – Feature List
So now that you know why people love the limo, why not take your limo renting service to the next level by giving it an online platform?
For that, you need to know the must have features. Your limo software should have at least 3 separate panels, namely, the driver, the customer, and the admin.
Limousine Software For Customer – Suggested Features
1. Easy Login
For quick and easy registration, social media login integration is suggested. As this should ideally be the first screen for the users, it is vital to make this process as easy as possible.
Do not ask for too much information on the login screen. Users are likely to abandon your app is the login takes too much time.
2. Instant Or Advance Easy Booking
As this is the primary feature of your limousine software, booking should be easy and hassle-free. Type of car, date and time of renting, renting hours are some options that has to be provided at this screen and cannot be missed out.
Users may also book a vehicle in advance if they want. If you don't want your limo solution to be on demand, you may opt for advance booking integration only.
3. Payment Integration
Online payment integration can be made seamless with common and popular payment gateways like Stripe, CCAvenue, and PayPal.
You may allow your passengers to tip the limo driver or use a coupon code while checkout.
4. Push Notifications
This feature lets the customer get timely updates about the arrival of the limo, cancellation confirmation, booking status, driver details, offers, or any other information.
5. Limo Tracking
Real time GPS tracking is vital for any ride app, and your limousine software ain't no exception. Users will track the arrival of the vehicle on their devices, with the distance and ETA (estimated time of arrival) provided.
6. Help And Security
Riders can travel safely with SOS, an essential tool for safety. Riders will also have instant and easy access to help in the form of live chat or calling which may be used for any ride related issues.
7. Feedback And Rating
Want to know what the customers think of your service? Need their feedback to improve the software and beat competitors? Then this is a must have feature for your limo software.
Limousine Software For Driver
The driver software is for the limo chauffeur, and for a robust driver app, consider the following features:
1. Login/registration
Each driver should have their personal profiles which can be viewed by the customer. The registration process of the driver should ideally require more information than the customer's.
This is because a thorough background check, driving record, and thorough verification of the driver needs to be done.
2. Start And End Trips
The driver should be able to start and end trips easily, and even cancel it when required. A one click start, end, and cancel buttons should be accessible from the home screen.
3. Trip Information
Each time a ride is booked, full details of the trip like time and date, pickup location, destination, passenger details, desired route (if any), and other minor details.
4. Notifications
Just like the customer panel, the driver's panel must have real time notification feature integrated for getting instant updates on new ride requests, cancellations, trip progress, and upcoming trips.
5. Earn Ratings
Driver profile is incomplete without feedback and rating system. Feedbacks allows drivers to work on improvements. Ratings can be viewed by customers when they create a new ride request.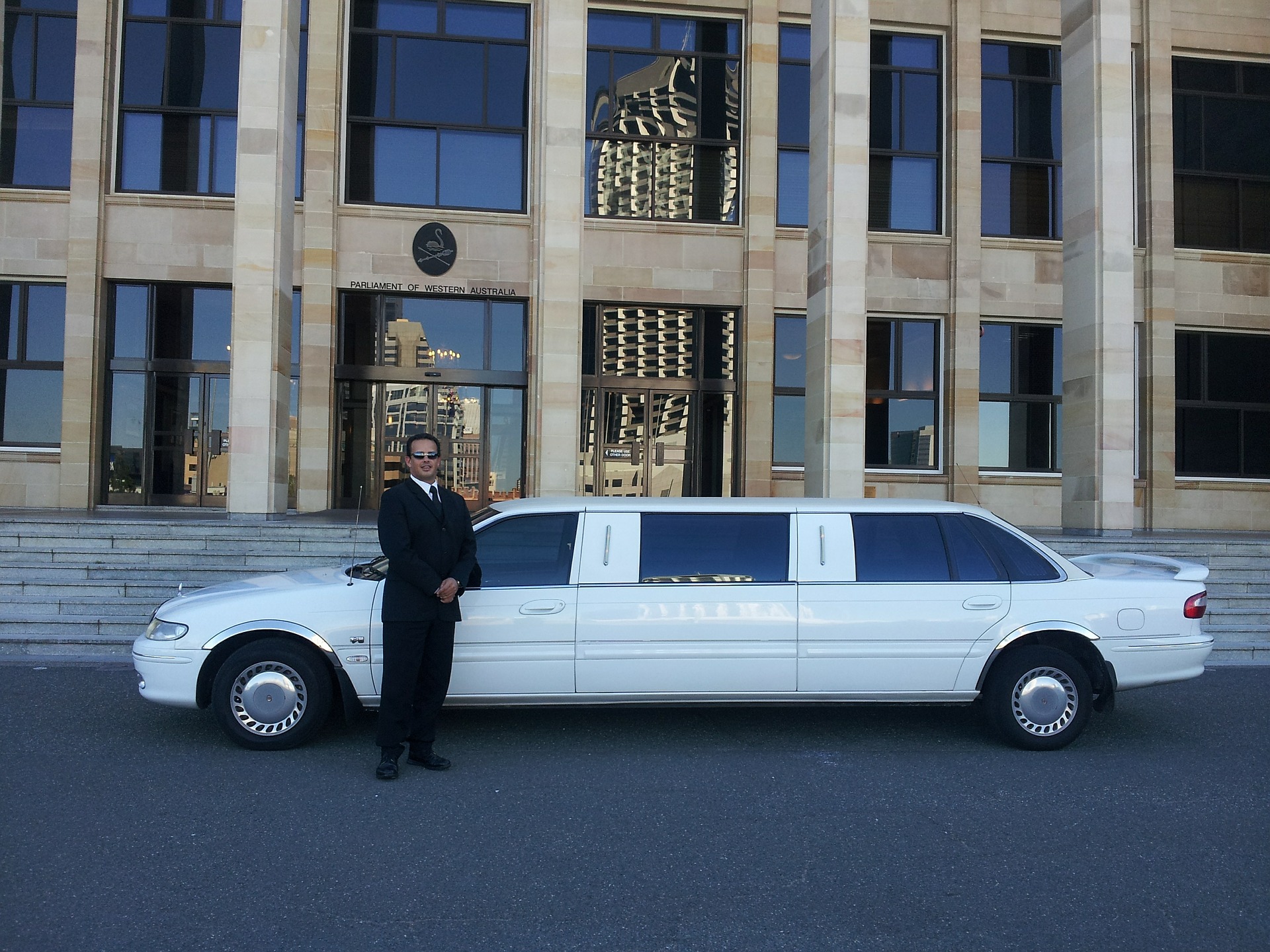 6. Secure Interface
A secure and personalized interface with easy profile management that allows the driver to update information and make any desired changes.
Finally, we have the admin panel, which will be accessible by the owners only. This panel is generally managed from a desktop.
Limousine Software Admin Panel
These are the suggested features for the admin panel:
1. Dashboard
Control your vehicles, update vehicle details when required, keep track of new registrations of customers and drivers from one panel.
2. Track And Monitor Reports
Complete live tracking reports for every transaction. Get auto analytics generated with reports about revenue earned, demand in a particular locality, or any information you want.
3. User And Driver Management
New driver registration, complaints or feedback for a driver, request for new limo renting with all trip information can be accessed from this management feature.
4. Alerts/notifications
Get real time updates on over speeding, harsh braking, route deviation, accidents, car theft, for your limo business.
5. Vehicle Tracking
Get GPS system integrated with live movements of each vehicle for better tracking and management.
Ready To Generate Revenue?
Now that you know what your limo dispatch software needs for functioning seamlessly, will you waste time and let the competition increase?
We know and understand the hardships one faces while getting their software developed. Which is why we take special care to make sure that your product is released in the market by with calculated steps to ensure success.
Want experienced developers to help you launch your dream product hassle free? Contact our experts and get your idea validated for free!