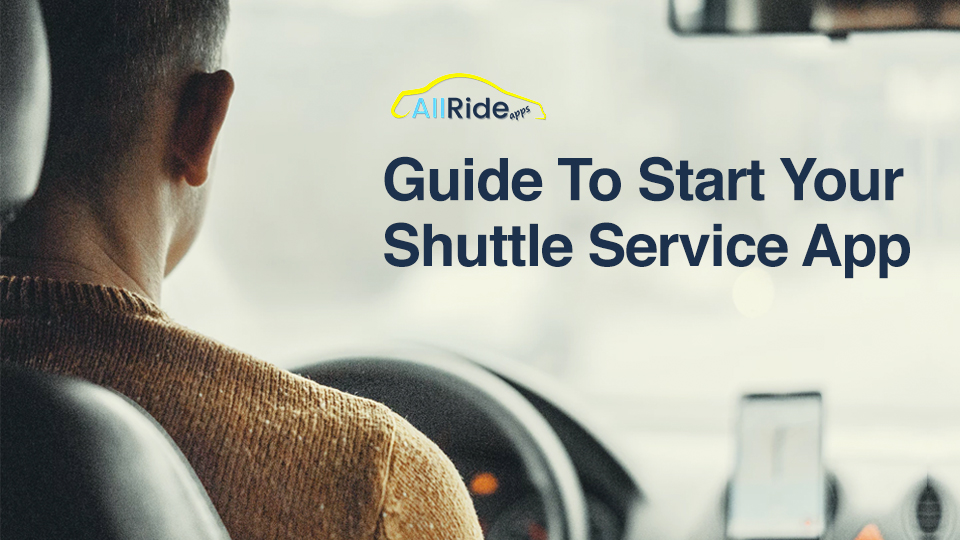 How To Create A Shuttle Transportation Service App?
Like any other services we use, the shuttle transportation business took a drastic shift in terms of its operation. On-demand services have been on the rise ever since mankind got hooked to the rectangular devices. And now thanks to the internet, it can do much more than calling. If you can create a shuttle transportation service app for your business you are in the process of generating more ROI.
One of the fastest-growing industries among the uber for X solutions, startups for shuttle service apps began to mushroom throughout the globe after the huge success of uber. Mobile apps are changing transportation businesses, like never before. 
Despite the intense competition, your shuttle service transportation app can gain a huge user base if done right. Before moving on to the development stage, there must be tons of questions on your mind, mostly "hows". We will get into right in a moment, but before that let's understand the types of apps for shuttle transportation businesses. 
On Demand Shuttle Service Apps – A Quicklist
You can do a lot with your shuttle service business as the opportunities are plenty. The ways in which on demand transport apps reduce hassles are unimaginable. So, before you get started with your app, let us understand the range of shuttle services that exist in the market:
1. Airport Shuttle Service
With a similar model to bus booking software, the airport shuttle service app, broadly speaking, must allow customers to book a seat via the app. Customers can travel from the vehicle stoppage nearest to their location to the airport.
Like any other ride-sharing application, the basic features of this application should be the date and time of booking, name of the airport they are traveling to, number of seats required, payment, booking status, and confirmation. Ideally, it should have three separate panels for each type of user – the customer app, driver app, and admin panel. 
If you own an airport shuttle business and want to generate more revenues, upgrading it to an online platform would not just get you more users, but also help you maintain your fleet better. 
2. Cab Sharing Service
Most of us are already familiar with cab sharing services as we have been using a taxi for almost a century. Cab sharing or pool services have been recently introduced by Uber in a bid to provide cost-effective service to their customers.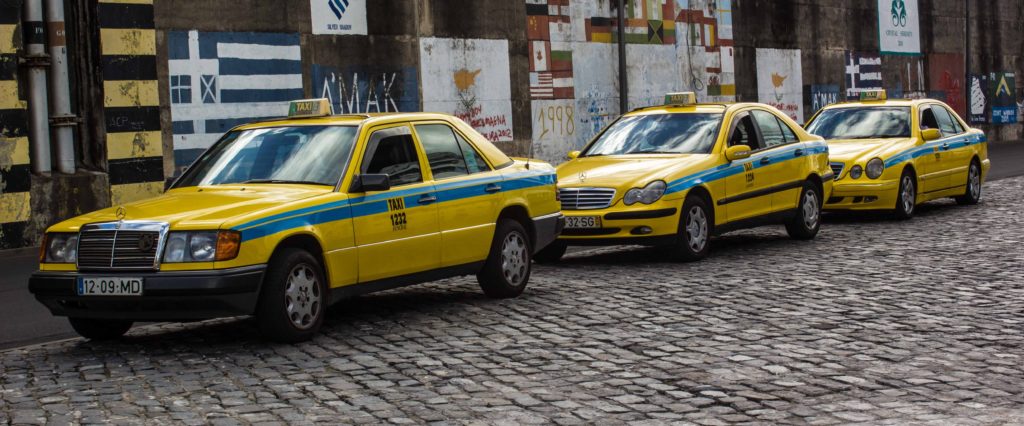 As people want the comfort of a car and save money at the same time, cab sharing services are beating down other forms of transportation to become the most popular one. 
Most cab sharing services are usually location-based; it operates within a specific geographical boundary. A driver, user, and admin panel suffice for a cab sharing application. 
3. Intercity Shuttle Service
These buses are used for traveling from one city to another and has better interiors, especially seating, as comfort is mandatory for long-distance passengers. RedBus, one of the largest providers of this service, is doing a pretty decent job in terms of the service they offer.
There are two types of models for intercity traveling service. You can either own or rent the vehicles which will be dispatched for the destination, or have a contract with the individual vehicle owner. For the individual contract, you earn commissions every time a user books via your bus ticket booking app.
This service may have up to four panels depending on the kind of model you choose. For the first one we mentioned, three panels – each for a user, conductor, and admin suffices. But for the latter one, one more panel for the bus company is needed.
4. Private Shuttle Services
In this type of service, users can rent or book a car of their choice from the available options. Private shuttle services can be booked for a few hours or even for the entire day, depending on the customer's requirement. You can also give them an option to hire a driver if needed.

For the private shuttle service app, there are two possible models. You may either own or rent all the cars or let private car owners rent their vehicles via your private shuttle app booking services. It is very similar to a charter bus dispatch software. We can create robust applications for either one of the mentioned models.
If you own a shuttle service business, you can earn a lot more revenue with a shuttle service app development solution. Providing an online platform for your business increases the brand value of your business and helps you connect to your customers.  
Shuttle Service App – What To Know Before Creating One
Now that we have covered the opportunities in the transportation business, let us understand the market a little better, shall we?
What must you keep in mind if you have a transportation business app idea?
1. Market Research And Analysis
This applies not just for the transportation application, but for any service you want to create. Without getting a comprehensive overview of the market, do not proceed to invest. A proper market analysis not just includes competitor research, but demand that service as well. 
If you are creating an app for a particular region, know the routes and busiest destinations where transportation is an issue. Also, try to understand which model will work out best for your shuttle service app. Make a list of the common areas of grievances of the customers to make sure your product has a solution for these. 
2. Get The Right Location
There are certain factors that contribute to the location where you want your shuttle service to operate. Of course, demand plays an important role. You do not want to start a business in a location where there is low demand. 
Apart from that, keep the competitors in mind. Unless your business has a unique selling point or solves a real-time problem that users face, you probably do not have a very good chance of succeeding in a location where the competition is high.  
3. The Right Model Is Mandatory
Getting the most effective business model for your product is crucial and cannot be missed –  you must pay special attention to this. Spend as much time as required to decide. This would depend on the allocated budget of your shuttle business and the success rate of each.  
You already know the two basic models we mentioned before. You can either own or rent the vehicles for your shuttle services, or let private shuttle business owners register to your app's service. 
The right business model helps you get an estimate of the revenues that you will earn after the product has been launched. Competitor analysis helps you understand which model works. Apart from the ones who have made it big, don't forget to analyze the failed startups. It is equally important to know what does not work. 

4. Get Reliable Contracts
Your shuttle service business does not depend on just the application. It has practically no use if business owners are unwilling to use it. No matter which model you are going for, you must have contracts with other car owners unless you plan on buying it. 
Get a listing of local shuttle transportation business owners with a simple google search. See their ratings and go-ahead to partner with them only if the feedback is positive. Talk of the benefits your software provides to their business. You can hire a subcontractor to make your job easy.
As an admin, you may add more service providers after the launch or remove a listing for a violation or poor feedback. 
5. Get All The Necessary Permits
You don't want your business to suffer due to legal issues, right? 
So get all the paperwork done. Get the required permits to get your vehicles running. What permits must you get? That depends on the type of service you are providing. 
Get vehicles that can accommodate handicapped people and find out if a lease option is better suitable for you. 
Make sure that all the drivers have a license and have no previous violation of road laws. Check if they have any criminal history.
Get your business documented and licensed. Check if your business partners have the necessary documents as well. 
6. Get Your App Famous!
After investing so much for the development and other business-related work, you would want a good ROI, right? And this is possible only when customers use your product. 
For many, the term "advertisement'' conjures images of huge billboards, posters, and spending a ton of money. This, however, is not true.
If the app store optimization is done correctly, your product will always show up for the first few results in search. Apart from that, you can reach out to users on social media, create a demo video, reach out to influencers. 

But hiring the right shuttle service app provider is equally important. Make sure that the development company you choose, helps you get your product launched with all the necessary requirements – including getting it famous.
Ready To Create A Shuttle Transportation Service App?
The transportation industry is one of the fastest-growing ones, and so is the on demand app market. The potential for earning revenue is immense and so this would be the right time to start a shuttle service app or upgrade your transportation business by creating a mobile app. 
Now that you know the process of creating a shuttle service app, are you willing to take on the market and make more money with your shuttle transportation business? We provide you the best shuttle app solutions. 
We can help you validate your business idea for free and develop the software with features as per your requirements. Discuss your project today or schedule a callback from us.