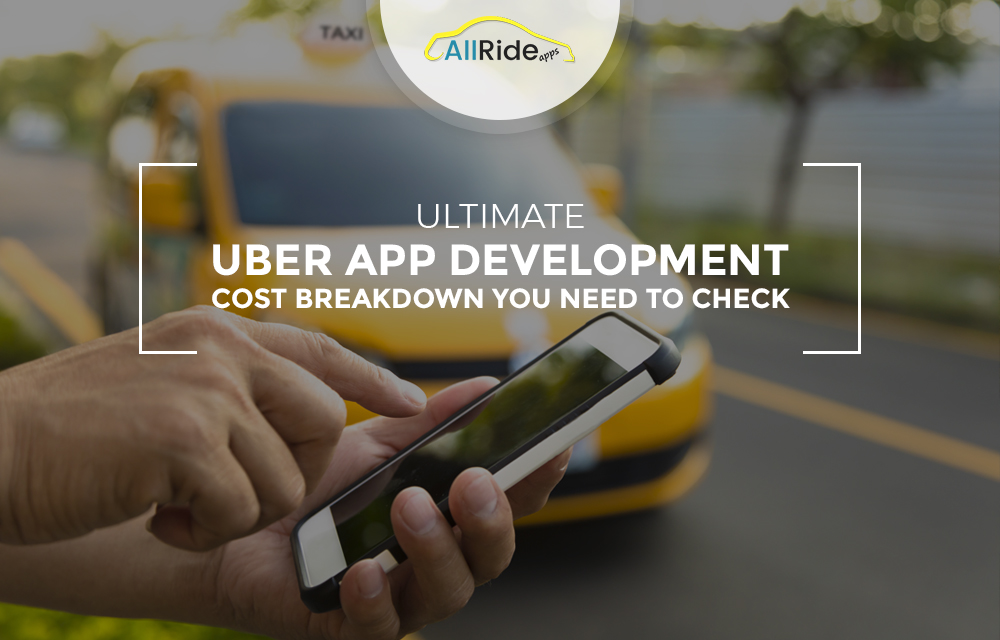 A Complete Uber App development Cost Estimation For Your Taxi Business
It was March 2008, the birth of ride-hailing behemoth, Uber!
Travis Kalanick and Garrett Camp, two San Francisco-based entrepreneurs who founded Uber had a strange but relatable story. Once they were stuck in a cold Paris night and were hassled to find convenient transport. This helpless scene made them come up with the idea of taxi booking on apps. After a lot of hustle-bustle, Uber became live in summers of 2010.
Over these years, Uber has done some tremendous transformation in the taxi and transport industry that everyone wants to make an app like Uber. Not only that, the taxi app giants had made the life of traditional taxi services unbearable. They are slowly vanishing as passengers are choosing better alternatives to book taxis on the go. And the harsh reality is that apps like Uber and Lyft are here to stay. It's not going to be the same for traditional taxis anymore!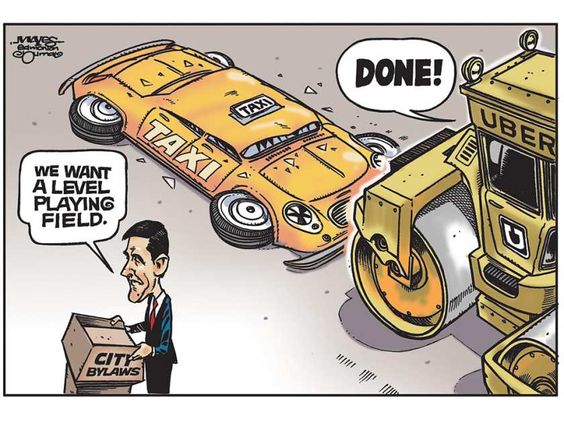 Image credit: @edmontonjournal.com
If you're running a traditional taxi business or planning to start one, it's pretty much clear that you're in need of a mobility solution. If you don't choose to be Uberized, you will soon kill your business! And then raising your voice to strike against Uber won't work folks!
That's a reason why we are seeing an influx of entrepreneurs who are encouraged to take the idea to make an app like uber in the front. More taxi business startups are joining in to test their fate and create a eureka moment.
But, there lies a major question- "how much does it cost to develop an app like Uber?"
So, without wasting any more time, I'll break down the entire development process, the technology used and hence cost to make an app like Uber. To understand the cost, you also must know how to create an app like Uber.
What Type Of On Demand Ride Hailing Service Do You Want?
Before you know what technology you need to develop a taxi app like uber, you need to decide the type of model you choose. One of the major models that suit taxi business players who have their own taxis and drivers. If they want to build apps like Uber or Lyft for their existing service, it's going to be a great boon for their business. It will make it easier for passengers and drivers. In short, working with a leading taxi app development company will be an extension of the service.
Related Read: Top 10 Taxi App Development Companies
During this period, we have developed a number of ride apps here at Innofied. They came with a different request with customized features but with a feel like Uber. Some were complex and some demanded a complete-featured app(check our portfolio now).
But you can always have Uber-like an independent solution. For this, you don't need a garage full of taxis running on your order. You can easily enter the ride-hailing market with a simple taxi booking app solution with fewer features yet useful.
Let's Talk About The Technology Behind Developing An App Like Uber
Uber-like app development is complex. Period.
You need to think of backend process as well as frontend. All in all, you need three products, Driver app, Passenger app and Admin app. Using GPS, you will get an integrated interface that helps passengers in finding the nearest taxi using location. That's kind of a brief of the motive of taxi apps like Uber. While taxi app development technology is crucial, you need to know intricate details of the development process and the features that make Uber, the ride-hailing giant. And it is about the features that will impact the cost of creating an Uber like app.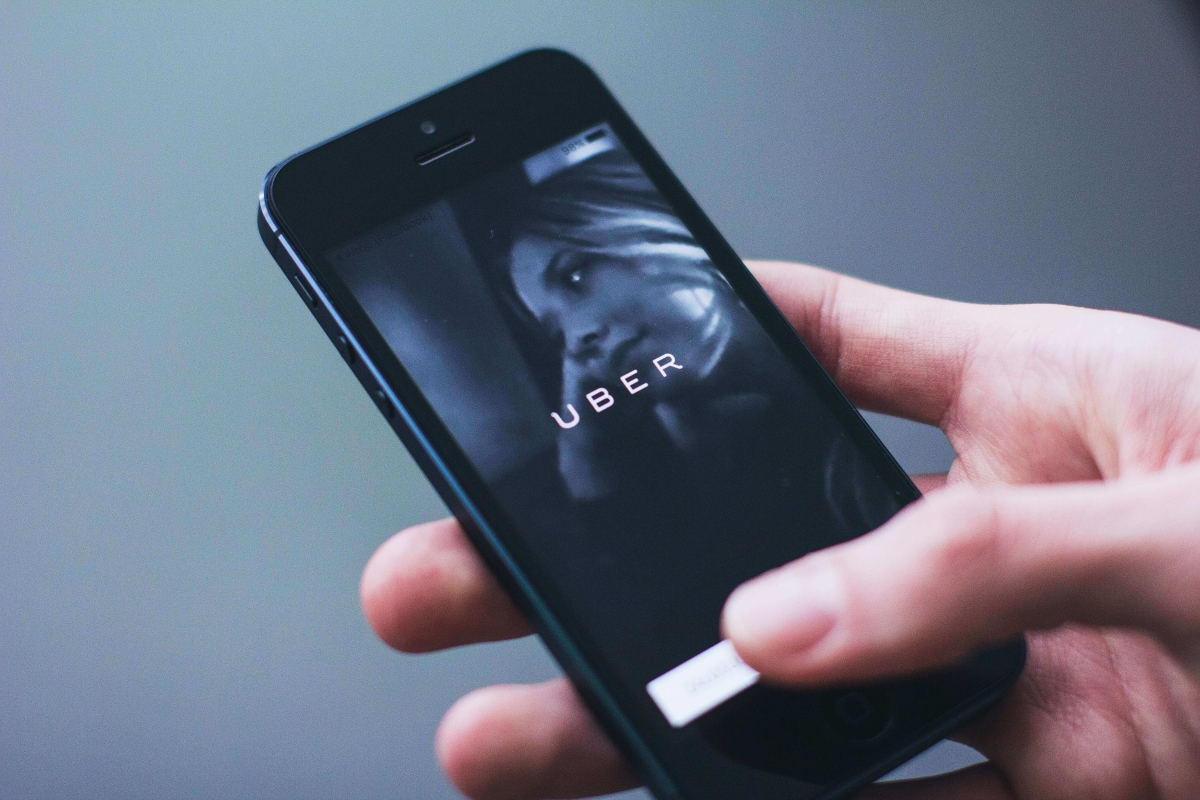 So, dig into the major development categories in both that consume maximum time and effort. And a qualified taxi app development company can serve you the best. You need to be sure about Uber app development costs before you go further. I will help you with the basic features and technology that you need.
1. It Starts With Wireframing Your Idea
For those who are into app development process, understand that it is the foundation of building an app. wireframes are the basic structuring of the screens of an app that will also decide how the app will function. And the time to build the wireframes for app takes a lot of time compared to web apps as it comes with bigger responsibilities. During the wireframing, you need a quality UX specialist, your app development team and a brainstorming session with the project lead to discuss your app design. Their continuous 'smart work' will produce some amazingly intuitive app screen wireframes to help start the project with a boom!
For a complete wireframing process, the time estimation if of 6 to 8 hours.
2. Precise Location Tracking With GPS To Make An App Like Uber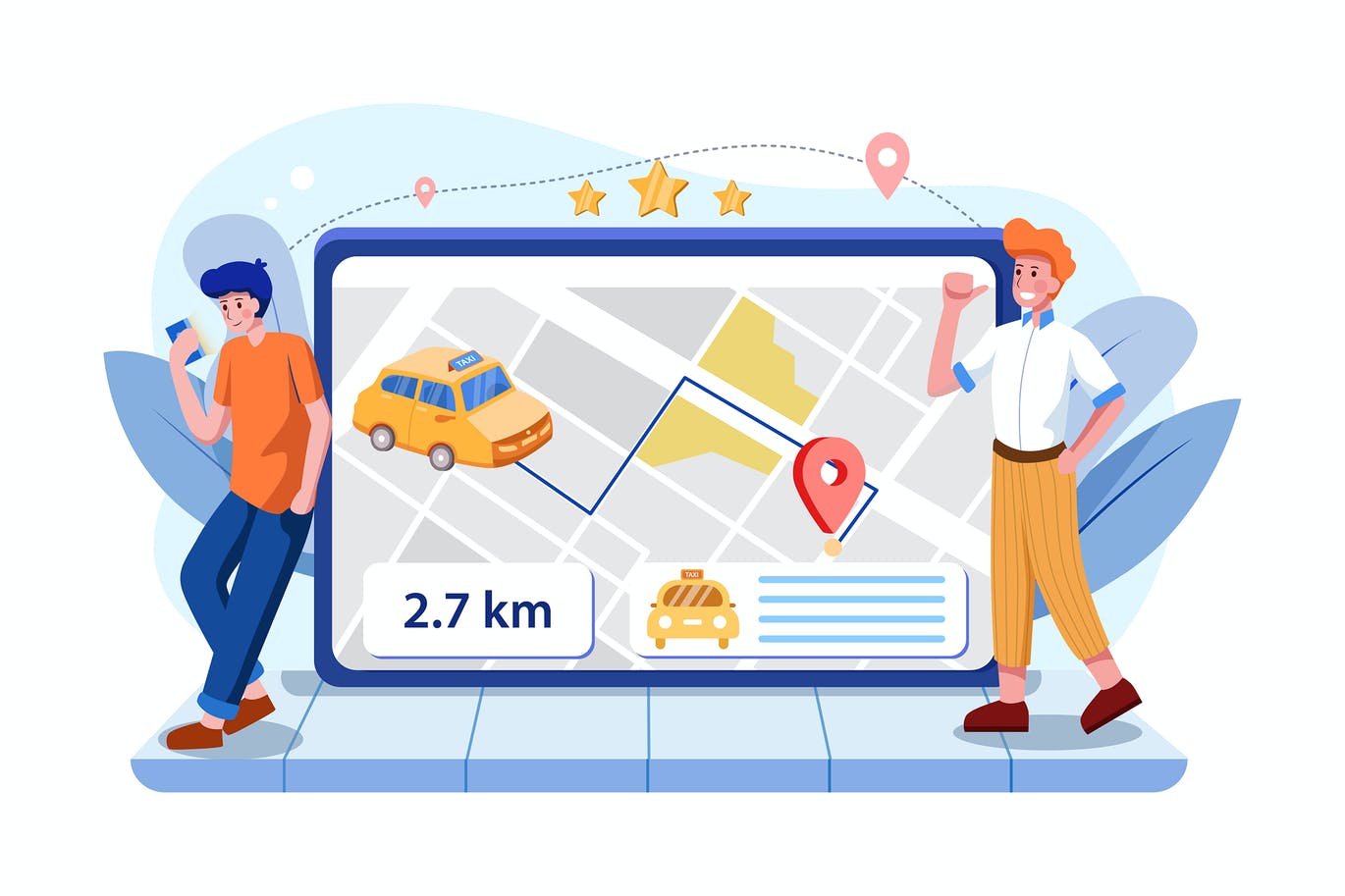 Do you know Uber tracks your location even when you're not connected with the app?
Well, that's how the service helps you find the nearest vehicle support within a few seconds. So once you order a taxi, you get a nearby cab right away. The countdown starts until your driver arrives. This also engages passengers while the taxi doesn't show up which often happens when you are looking for a regular taxi.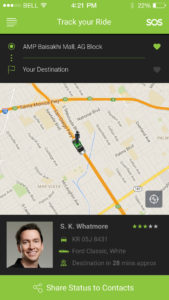 You can track your driver's location in real time and that is assisted with GPS- Global Positioning System. To build the GPS API, your taxi app development company is going to give you major time estimation for Uber app development cost. Following is the time needed for integrating GPS if you create an app like Uber:
Route routing and location integration- 30 hours
Geolocation- 4 hours
Create a ride- 36 hours
Track your ride- 20 hours
3. Seamless Payment Integration – An Important Uber App Development Cost Parameter
Human to human transaction is an old thing now. And Uber understood that. Uber promotes a completely cashless system that lets you pay using your credit or debit card. If you have a promo code, that does the job. Though it will add to the cost to build a taxi app like Uber, it will make the app interactive.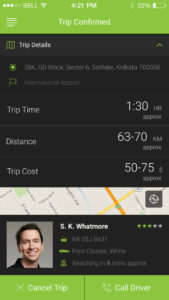 So an option to pay cashless is a crucial part to make an app like Uber. To develop the payment integration, there are few things to keep in mind including PCI requirements. Well, that a set of standards that lets the transaction details are secured. And that adds up to Uber app development cost. PCI or The Payment Card Industry has some requirements that allow you to accept cashless transactions that apply to any merchant having a valid Merchant ID. While Uber uses Braintree, you can go for Stripe, Braintree or CCAvenue.
Here's the breakup of time estimate for payment integration for app development cost to make an app like Uber.
Payment Gateway Integration (Stripe) – 40 hours
Add or Scan a card – 10 hours
Get Exact Price – 6 hours
4. Profile Creation And Registration For Both Driver & Passenger
Now, this is required for both passenger and driver app as both need a profile and have to register through the app.
Uber has a simplified process for registration. You can choose a simple form to sign up and create a profile. To add a quick registration, signing up using social media login is a good option. Users can directly sign up or log in through Facebook. Uber app development cost will depend on a lot on what features are you giving to your users. It's important that registration is done over the app and estimate is done on that basis. So, if you make an app like Uber, consider this important step.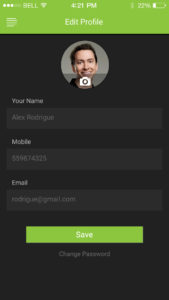 Let's integrate the overall time:
Sign up/sign in – 10 hours
Social media authorization – per social media like Facebook(2.5 hours)
Registration via phone – 4 hours
Editing profile – 12 hours
Adding reviews – 2 hours
5. UI/UX Design And Development
You want a pretty looking app, don't you? An app with a smooth user interface, simple and easy to use and conveys your information at every step. Well, to be specific, the specific features of a smooth UI/UX are

Simplicity in design

Familiar to use

User-friendly

Clarity at each step
Related Read: Want To Make An App Like Uber? 7 Things You Need To Consider
Estimation for Uber app development cost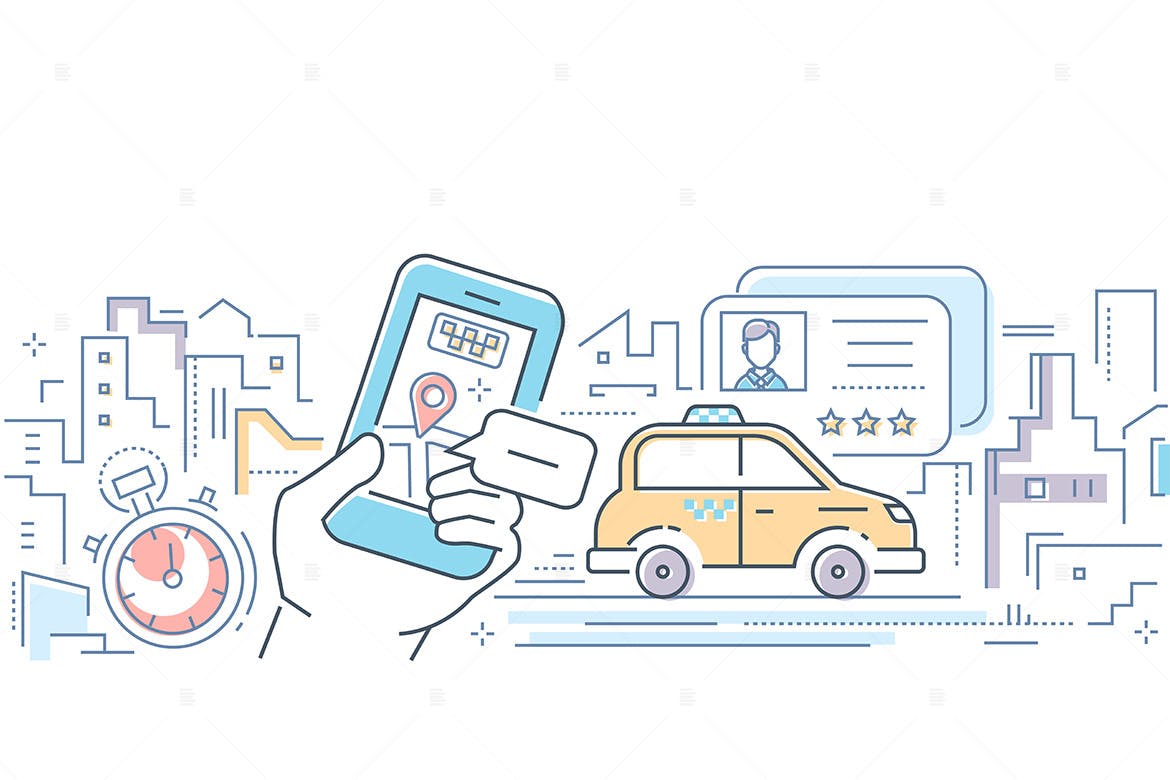 Timing to design your driver and passenger app depends a lot on the type of animations, elements you choose or the transition you want. At Allride Apps we develop the best-suited themes and smooth interactive transitions for your app. So, if you want to make an app like Uber, you need to sit together with your taxi app developers and get the best idea of how the end product look. For a better understanding of Uber app development cost, check out our recent taxi app development portfolios to know how they look.
The design time breakdown will be like this:
Design wireframes – 16 hours
UI/UX Design – 50 – 55 hours
6. Integrating Push Notification And In-App Messaging
What is the first thing that happens when you book your Uber ride?
You get a push notification message that your trip has started. As a user you get the confirmation about your trip or whether your driver is arriving. Then you also get a notification if your trip gets canceled. So when you develop an app like Uber, it's important that you spend a good time in perfecting this feature. Talking about the driver's app, he too gets a notification whenever there's something new in the process.
Additionally, users can opt between push notifications and messages. And you need to heed this while doing Uber like app development. So, there will be text messages in place of push notifications. For SMSs, Uber uses Twilio communications. And for Push Notifications, either Apple Push Notifications service or Google Cloud Messaging is used (Android).
Let's look into the details.
Push Notifications – 8 hours
SMS integration (Twilio) – 6 hours
A Complete Estimation to Uber-like app development cost.
Do You Want To Calculate The Cost To Develop A Taxi App Like Uber?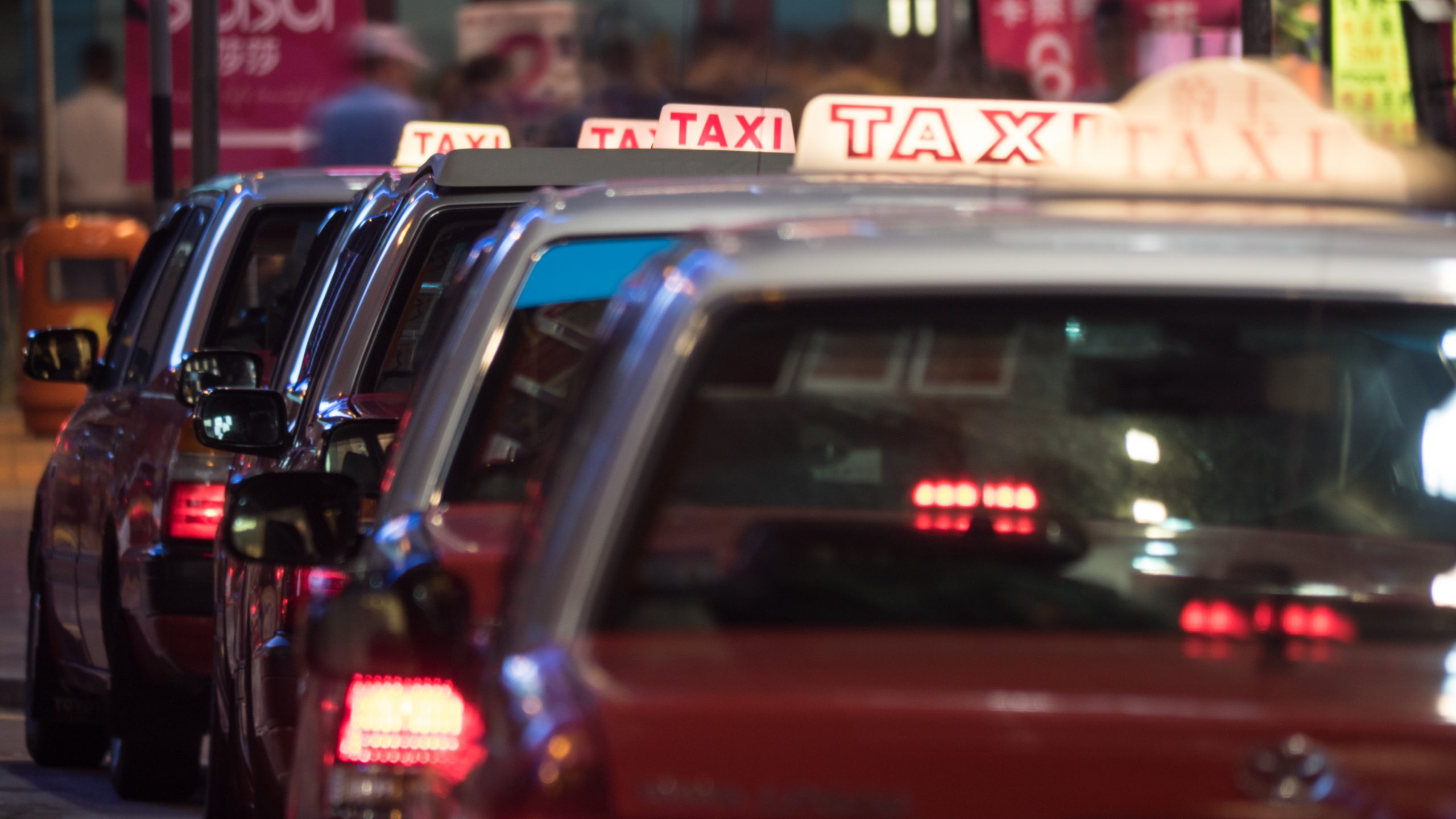 You need a driver app, passenger app, and a web admin interface to make an app like Uber. And for that, you need to know how much does it cost to develop an app like Uber. Well, in short, you need to pay for efficient design, frontend and backend development, Web admin development, Android, iOS or both and a complete assurance for top-notch quality. As per what we estimate at AllRide apps, it takes a good time to build an app like Uber or Lyft and the cost depends on hourly rates. It generally varies from $20 to $100 per hour. And an approximate time needed is 180 to 200 hours for Uber like app development.
We gave the ultimate checklist for Uber app development cost. If you add additional features, the development time will be increased and hence the cost. Check it out right here.