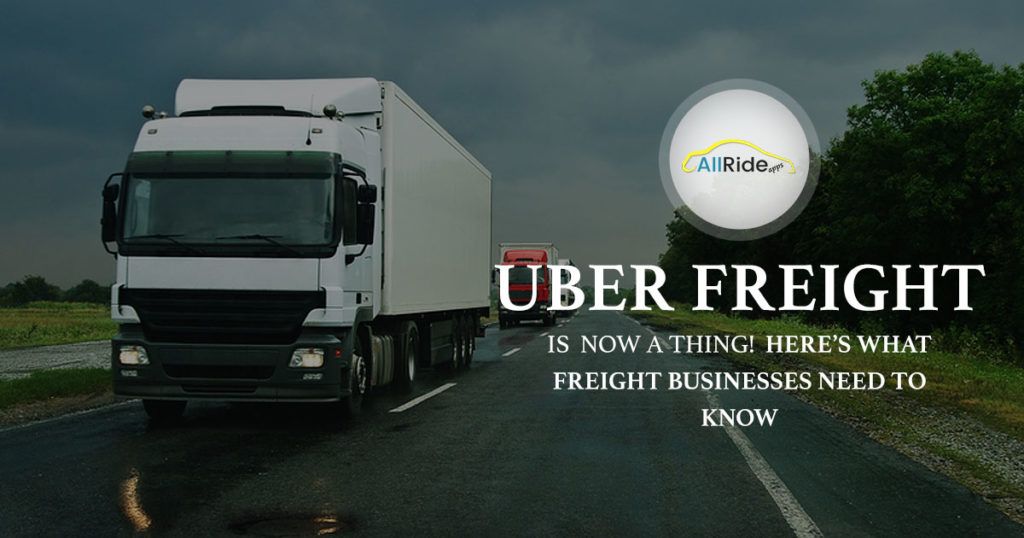 Uber Freight Is A Now A Thing! Here's What Freight Businesses Need To Know
Updated on 6/07/2017
We are approaching the peak of Uber.
Right after the acquisition of Otto, It was rumored about Uber that it's secretly going to play the truck game. And now, the ride-hailing giant is 'officially' into the freight or truck business.
With the launch of Uber Freight in US, CEO Travis Kalanick hopes to improve working condition in transport industry and the delayed pay time issue. It's been a big leap in Uber for trucking app industry.
After Uber's buyout of Otto, a self-driving truck startup for a whopping $680 million, there has been a silence on this freight shipping technology. But over the last few days, a picture shared by Travis created massive buzz- a truck with "UBER Freight" written on the body. It was indeed a fresh reminder from Uber that will continue to reshape the truck and freight industry operating all over the world with Uber freight like apps. The message was clear that Uber for trucking app is going to change the scenario.
So much great stuff going on! #uberfreight pic.twitter.com/OIz1ED6AGl

— travis kalanick (@travisk) May 8, 2017
With this launch, Uber is dreaming of transforming the transport industry just as the way it did for ride apps. Even before the ride-hailing giant thought of jumping in the long haul industry, a couple of companies tried to copy the Uber's model for trucking.
The app says, "Transportation & Logistics as magical as pressing a button and getting a taxi", agrees Eric Berdinis, the product lead for Uber Freight. He is confident that the initiative will address vital pain points of logistics operators and even small fleet owners. They can now run their trucks profitably.
Related Read: Let's Stop Pretending. Uber for Trucking Is Actually In Vogue! Okay?
According to Berdinis, Uber has perfected moving people with taxis to moving food with UberEats, moving things with UberRush and now the launch of Uber Freight is to rule the world of logistics and transportation!
Basics Of Uber Freight Model
Since the present model is for freight dispatchers, having in between 10 trucks can sign up through the app, it is more relevant for Uber for trucking industry. They need to search for dry vans and trucks which meet the certain parameters of pickup and drop off, rates, offered load and related factors. As they get the best match, they have to push the ''Book Load'' to get confirmation. Payment will complete as the loads get delivered to the right place. Simple as that! Now there are still some features not available as of now, it may not be the perfect solution for every logistics and freight owner.
Recode says, it may be a good deal for independent truck drivers who are looking for a stable job. There will be no mess in negotiating the fees in the Uber for trucking app model. The price will be guaranteed and determined prior confirmation just like the ride app mode.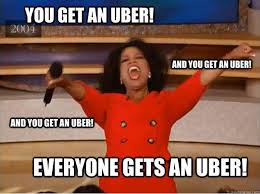 The model will definitely increase competition in the industry but there are gaps which need to be fulfilled. The model is obviously not favorable for freight owners who have hundreds of fleets to manage and complete shipping. Though, the Uber freight app development is good enough to be inspired and start with.
Building The Uber For Trucking App And Logistics
As mentioned above, different startups have tried to create their own 'Uber for trucking app' service. Companies like CargoX, Cargomatic and Convoy are such names. They have sensed opportunity in the Uber's model. But the results were not same for every startup. In fact, the much-hyped Cargomatic was running at a loss and burned millions! And now the company vanished from the limelight.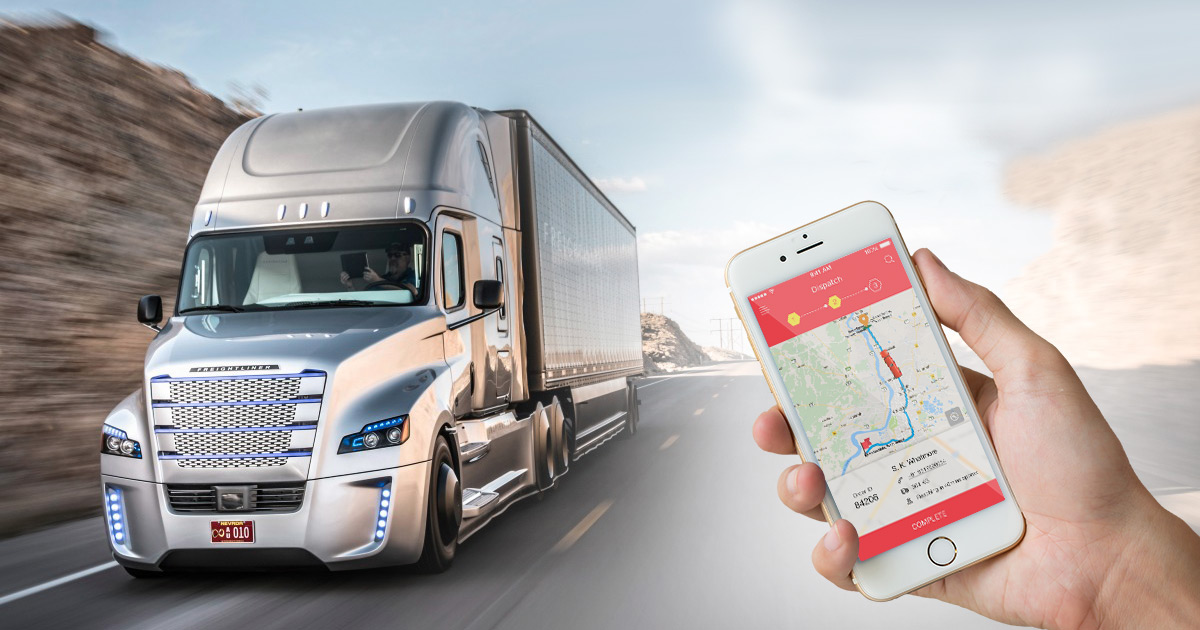 So, logistics and freight owners need to be at their best when they are going on an app. It is important that their vision is clear and have the support for best logistics management app solution for their business. Since there's already a new competitor, Uber Freight, it will take a lot of 'Uber for trucking/freight' space.
Related Read: What Top 10 Features Can Make Your Logistics App Churn Out Revenues
Uber's new game in the truck is already snagging logistics owners. But those who are going forward with this idea must take wise steps. As it is not like painting a new coat on Uber's ride app model and calling it a truck or freight app.
So how are you going to get the best of Uber for trucking app for your business? Let's find out.
You Get A Seamless Communication Across Your Network
With Uber like trucking app, you can have 3 basic software- shipper's app, driver's app and an admin dashboard. So, receiving an order request will be instant. And right there on your smartphone, you can assign the job to your drivers.
Absolutely no mess in here!
Right after the drivers get a notification of taking up an order, he can accept it. If you manage a good number of drivers, this kind of management can reduce your hassles of sending out personal notifications to everyone.
Track Your Assets On The Go with Uber for Trucking app!
You are always clueless after the shipment leaves your warehouse- wondering about the goods safety, or the driver position. What happens after that? You need to call your driver for n number of times! That can't be the right way, isn't?
Thanks to the Uber for trucking app solution trending after the birth of Uber, you can be extra precise with the position of goods and trucks. With geo-positioning API, you can track your truck, position your goods, have a track of mileage, shipment status, delivery timing and rest assured of reduced manual efforts. With GPS API integrated into your logistics management app, you get the opportunity to visualize your analytics and can work on it accordingly.
Where Is This Heading?
Uber for trucking industry in the purest form will bring shippers and truck driver in a thread. And that will eliminate different bottlenecks like forwarders and brokers.
So if you are in freight industry and trying to start your fleet management on app, you can be on the top of the game. Taking Uber Freight model as a framework can help but it has to be improvised for your business use. If you have a large workforce, Uber for trucking app idea may help you but you need to have a better vision with customized features and operations.
But, What About Their Security Concerns, Insurance Requirements, Cargo And Goods Thefts?
Major LTL carriers are confused about the Uber's model. They think the associated risks are high.
LTL or Less than Truck Load carriers have to deal with long-haul residential deliveries. This is why they are still scared of relying on an app model. Uber for trucking app model might help even if you have local or long haul deliveries to be done. But how? Well, only if you have the customized features in your app, you can rest assured about security. A robust software will help you with:
Huge database management

GPS tracking with real-time results

Easily integrated payment scheme

Paperless load request confirmation

Check mileage, overspeeding
In short, you can maintain your security!
So What's Your Upshot?
Well, Uber for trucking is going to be all about the app. The underlying technology will serve to be the real value for most shippers. It's ability to effortlessly connect shippers, drivers, and vendors in a thread with streamline freight transaction. The plus point is the easy to use Uber for trucking app that has a simple front end. The app will gradually help in rerouting routes, check traffic, track down vehicles and location, preview cost and collect your payments. And that intriguing to the freight industry as they majorly lack connection.
Uber for trucking app model can inspire TMS or Transportation Management System which comes with a graspable interface, simpler integration. And perhaps it will take over the market completely. So what are you waiting for? Do you face similar troubles in your freight and trucking business? Comment to discuss what you can do to solve those.