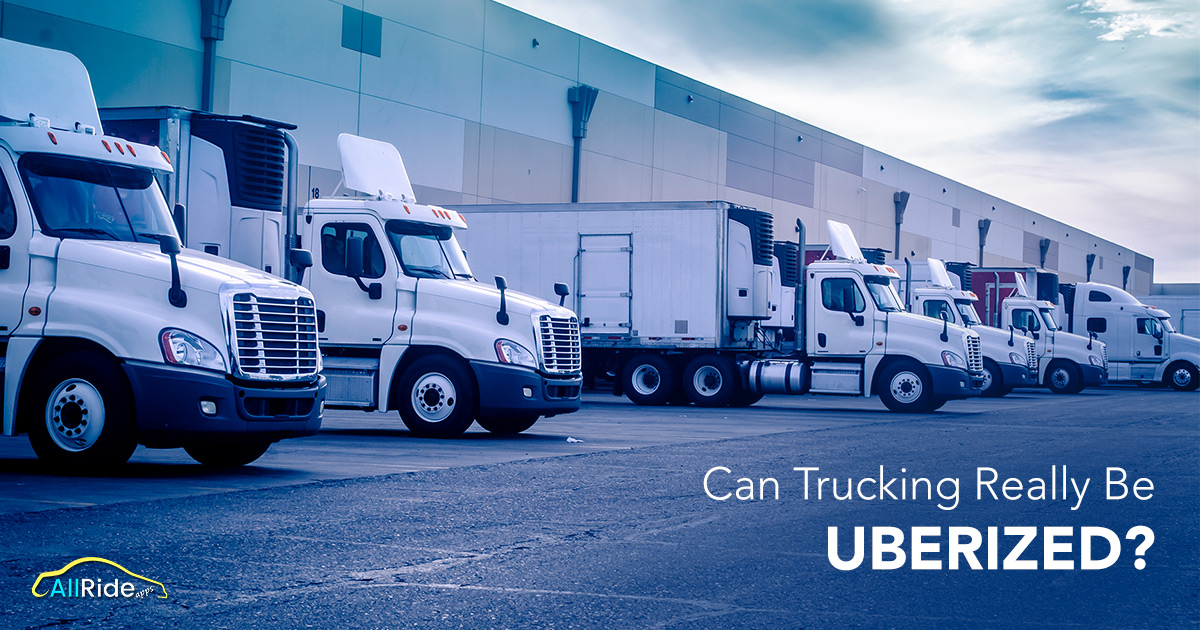 Let's Stop Pretending. Uber for Trucking Is Actually In Vogue! Okay?
Have you been ever 'Uberized'?
Passing by the Broadway, there's no surprise if you meet peeps with the vision of creating a revolutionary app like Uber. A mobile transportation app that upturned the entire industry. A robust model that inspired many startuprenuers to have their own venture.
They have got a service model so seamless that it connects people with goods and services at their fingertips. So, when Uber's CEO Travis Kalanick thought to make a move in logistics, it was no surprise. Their vision to target logistics & truck app development was a conventional need and it gave rise to Uber for Trucking. But why trucking industry was in need to take inspiration from Uber?
"It's challenging, interesting, nuanced...and intense business.. but that's exciting to me," Travis Kalanick, Uber CEO
Click To Tweet
Well, if you are running a truck business, you need to know the exact details of your business process. You go crazy while managing huge truckload, notorious drivers, paperwork, security checks, unmanaged cash flow and what not! Not only you keep on waiting for a call from your driver, you always worry about the precious goods your driver carry. TBH, the situation is a mess. And there is no point of wondering where my stuffs are!
Related Read: New Hurdles In Trucking- 3 Ways To Manage The Challenges
Amidst all these challenges, you have to check whether you are generating good revenues. Which is the most important part of running a business, right? So the mess in truck management was a clear indication why there was a serious need of a technology driven solution. And Uber's transport app solution model fits right with the requirements.
Now There's An Uber For X For Everything
Whether you want private jet leasing, courier services, food delivery or deliver marijuana- there's an Uber for everything! 
So, it might not come to you as a surprise that Uber for X is gaining some ransom traction. The model is pushing on demand trucking companies to ditch the traditional system. Not only taxi apps like Uber are popular but the model has penetrated sectors like food, courier or anything on demand! Take, for instance, the launch of UberEats in India. It is a result of huge success in the Uber's model. 
Bonus Read: What to Look into While Developing an App Like Uber
So why not trucking? Logistics and trucking owners are looking for opportunities to launch Uber like trucking solution for goods and not for people. Not only that, the trend for an app for logistics like Cargomatic is on high. People are going gaga over to get the solution. But is the app solution useful for truck industry as well? Let's find out.
Uber For Trucking- The Hype Or Fact
Uber's recent acquisition of Otto, is a great example of this stance. This Uber for freight business model entered the long-haul trucking business to established the company as truck and freight hauler. And now they are planning to expand their business, partnering with independent trucks owners. In that context, Uber has already pitched a number of services like shipping, fleet and warehouse management.
Following a similar trend, several companies adopted the Uber for trucking model, such as TugForce, Cargomatic, CargoX, Cargo Chief, Convoy, DAT Solutions etc. So, its pretty much sure that the app solution is actually helping people move goods and go better deliveries. Let's find out how it helps if you want to make an app for logistics like Cargomatic or GoGoVan. These reasons are self-explanatory solutions to the problems you face in logistics and trucking. 
Let's find out how it helps if you want to make an app for logistics like Cargomatic or GoGoVan. These reasons are self-explanatory solutions to the problems you face in logistics and trucking. 
1. You Get Improved Communication- Thanks To Uber For Trucking Solution 
Don't you keep scratching your head times when you fail to find out where you truck driver could be?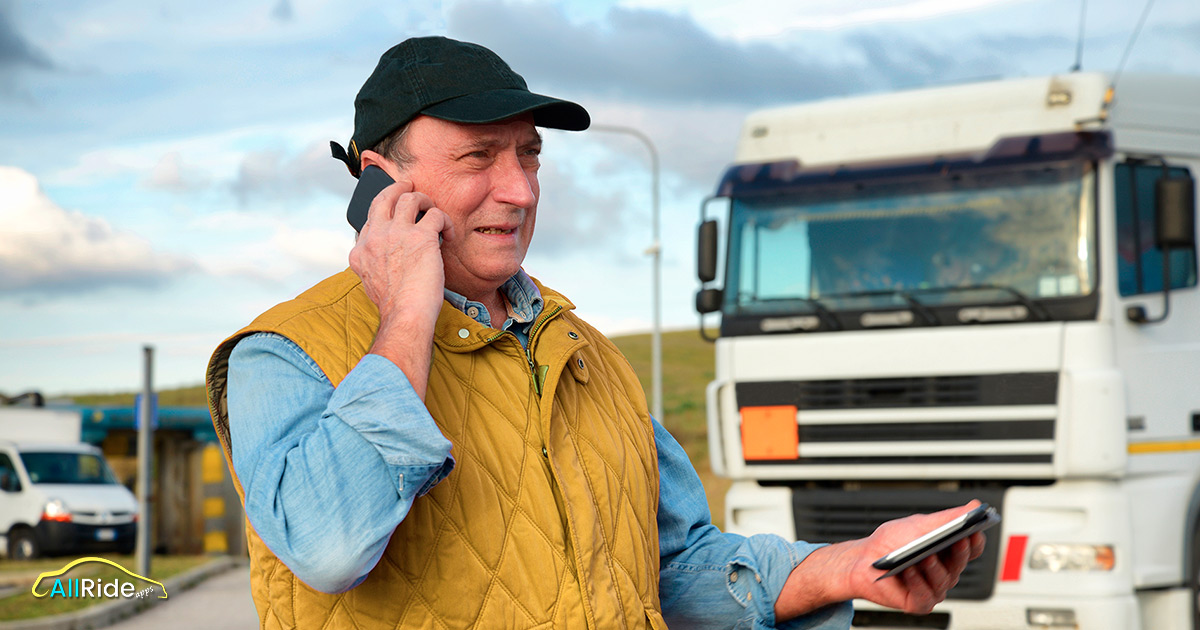 When you are managing an entire fleet of trucks, you must know the whereabouts of your belongings. In addition, you might have to 'call' every driver individually to know their status. It can be pick-up and delivery details, goods detail and if there are idle drivers. And understanding the stats may take up a lot of your time. So communication within your network is not seamless. You are facing issues to make your message reach out to your driver and other employees.
But, with Uber for trucking solution,
You get three software-
driver's app, shipper's app and a web app for admin.

So, as soon as you accept a shipment, you can assign the job to the list of your driver directly through your app.

No mess here. 

After that, a notification or message is sent to your driver notifying them the en route to take up the good request. With the Geolocation API, you know if your truck is entering delivery point.
2. Track Your Fleet with Uber For Truck App On The Go
Uber of trucking app makes things just simpler. You just need to confirm your bookings and then track your vehicle's position with a few tap on the screen.  So how Uber made this possible?
When you have got a mobile device with shipper's app, you can have two types of vehicle tracking viz. Satellite and Cellular. The later is highly used in cities as network connection where we get a better connection. Now with the GPS enabled cellular network, real-time location is enabled. You get instant notifications to coordinate with your drivers.
With GPS, you not only get location tracking but can have fuel count, altitude, battery status, network coverage status, tire pressure and rash driving. Data stored in your device can be accessed for bringing out accurate information that will benefit your entire truck organization. 
That's what Uber like transport apps solution can provide you! Supply chain managers can have Uber for trucking app for shippers to manage their shipments. If you are one of those logistics owners, you can get help with the app solution and track your entire fleet on just few taps.
3. Do You Know How Uber for Trucking Apps Secure Your System?
With an increase in thefts in the logistics industry, shippers worry about their valuable shipments. They might never know if few of their goods are misplaced or destroyed by your driver or middlemen! Is it possible to register and monitor each and every good manually?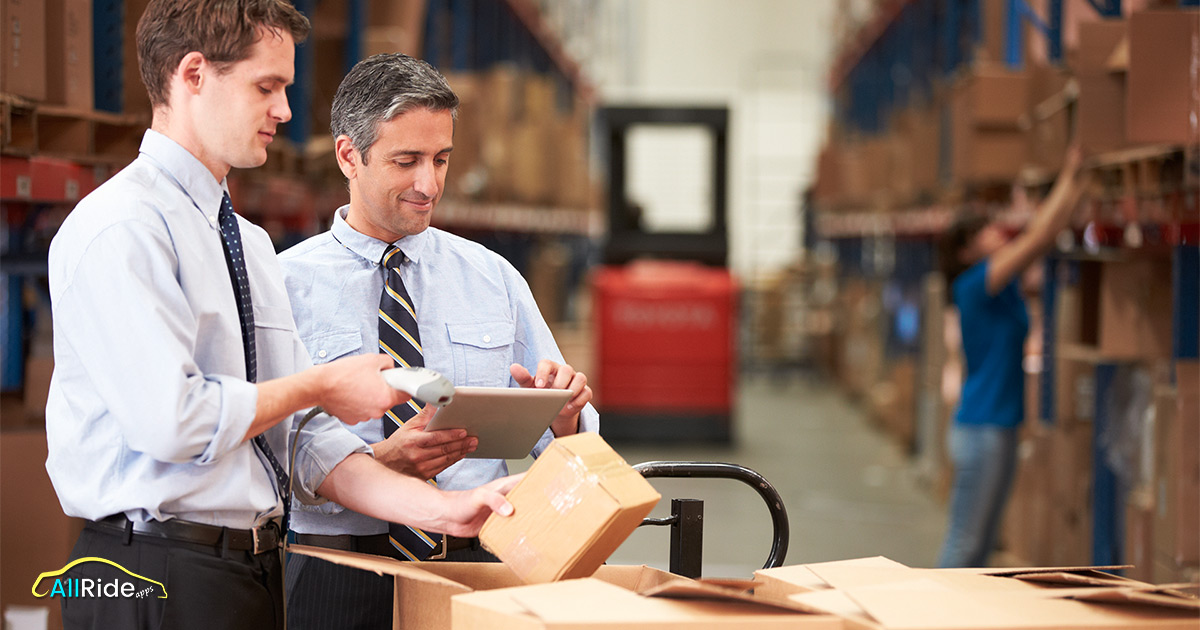 So, managing security is a serious pain for truck owners. What they need is an easy process that brings operational visibility. And I am talking about transparency while you juggle your warehouse and important logistics operations. But with an Uber like trucking app, you can track your vehicles, scan your shipments and track day-to-day operation with a mobile workforce. It helps extend visibility over your supply chain right on your fingertips. Each and every shipment detail is locked in your mobile device and you can access it anytime. You are missing absolutely nothing!
Benefits Availed By Different Parties With Truck App Development
For Shippers

Vehicle tracking

Real-time updates

Access to truck capacity

Background check for drivers

Chat with drivers in real-time

Pitch for desired price and drop-off destination

For Drivers

View truck waiting list

Accept request with shippers and freight details

Chat with shipper

Get push notifications

Get map for real-time traffic and delivery estimation

For Carriers

Book shippers instantly

Faster payments

Increased profits per mile

Preference to choose destination

Real-time chat with shippers
The Bottomline
Though the adoption to Uber like trucking is still new, the technology will evolve with time. There is still some scope for improvement in the model. But there's no doubt that it has started benefitting big enterprises and transport giants. And slowly, even SMBs will plunge into the wave and enjoy the vogue. While the model for Uber is not one size fit all, it does fit the requirements of the transport industry. So if you want to have an app for logistics like Cargomatic, based on UIber's model, it's the right time to do so!
Uber for trucking will outweigh different risks, limitations and help manage the challenges of the trucking industry. Welcome the new era of trucking digitalization!