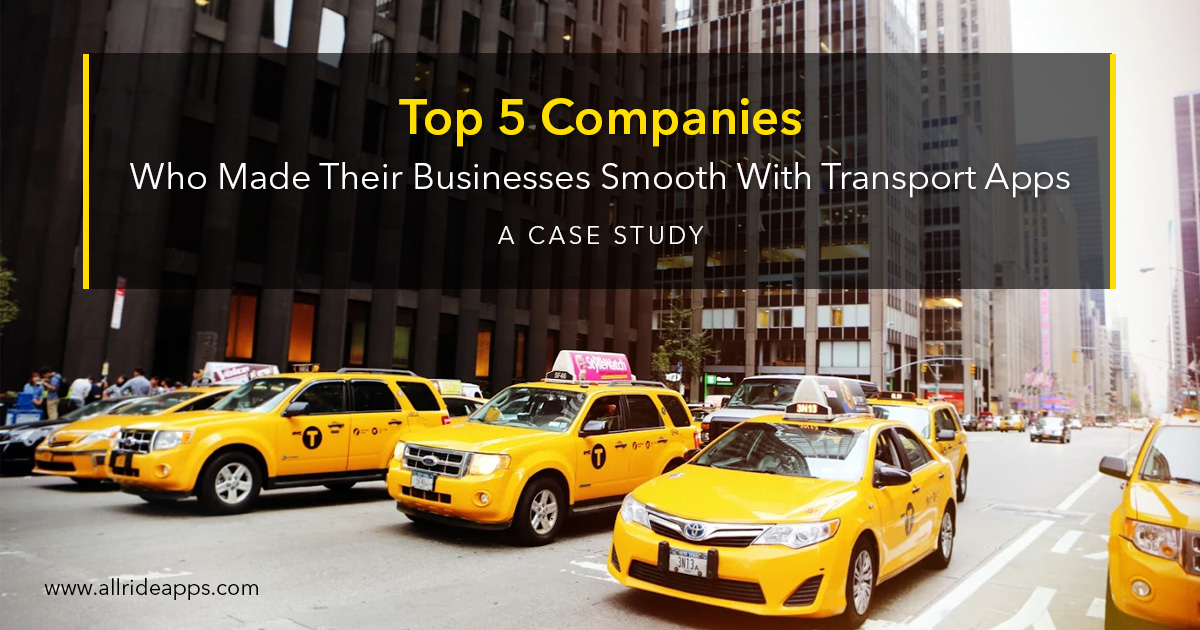 Beyond Uber – Success Stories of 5 Other Transportation Apps
What's a mobile device without some nice transportation apps to help you travel with ease?
Transportation apps are on the rise and, whether you're a daily commuter, a holiday escapist or an occasional traveler, you can't resist the appeal of them. After all, all it takes is one download and you're good to go.
At AllRide Apps, we've been on the lookout for the best transportation apps and here's what we've found.
1. Citymapper

"I think a great transport app is the most fundamental thing you can build on mobile," – Azmat Yusuf,  founder and CEO, Citymapper.
Citymapper is a free transport app that offers real-time departure information for all the available modes of transportation in the city. Available in about 30 different cities across the world, the app is easy to use and has a playful interface that is loved by millions of users.
Founded by Former Googler Azmat Yusuf in 2011, Citymapper started out as a guide to help London's bus commuters. It helped navigate the city's bus routes initially. Today, it has evolved into a full-fledged multimodal travel platform and raised $40 million (£28 million) in funding from various sources namely: Benchmark Capital, Index Ventures and several angel investors.
It even features walking and cycling routes to help you get to your destination smoothly and save money at the same time. The walking and cycling routes even show the estimated calorie burn.
If you're looking for a detailed trip planner, Citymapper is the app for you. It features information for bus, train (subway), black cab, mini cab, etc. In fact, the trip planning information it provides is more detailed than Google Maps. As if that wasn't enough, the app even has Uber integration.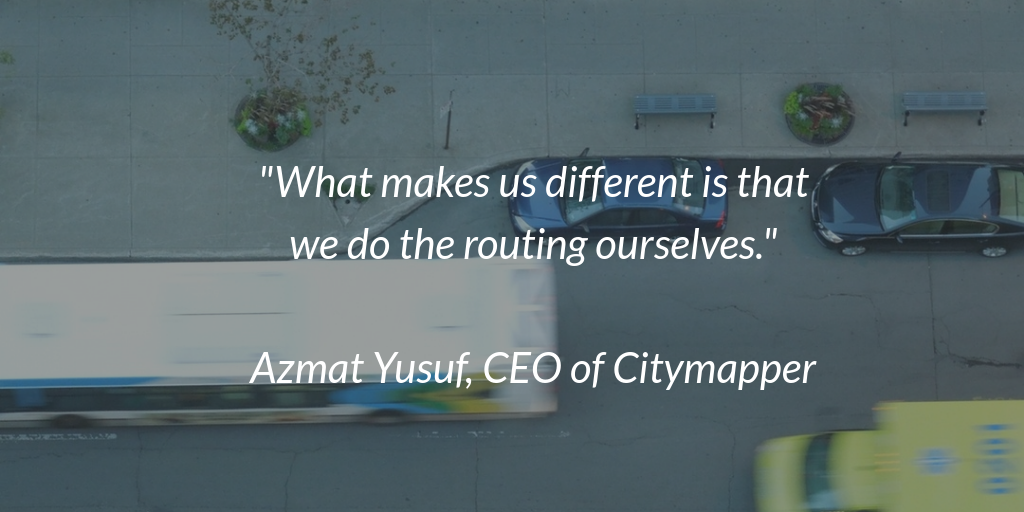 Citymapper covers city-break destinations and even shows how much time it'll take for you to get to your destination by jetpack, catapult, and teleportation when your train is canceled – a fun feature which users love.
Citymapper brings various open-data feeds together to suggest real-time ways to get around the city.
Users just have to tap the option "Get Me Somewhere" and it shows all the possible modes of transportation available for that trip along with departure times, walking and cycling routes, bicycle hire options, weather forecasts and a "rain safe".
2. Mytaxi (Formerly Hailo)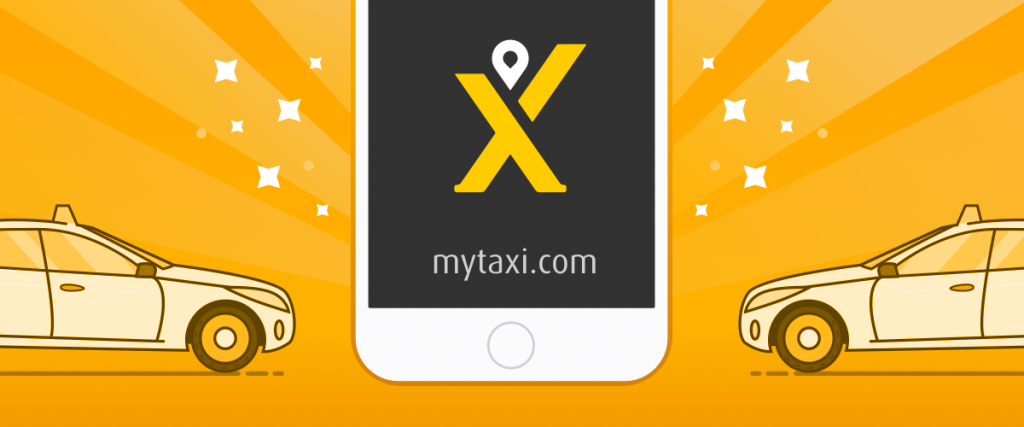 "I have always been obsessed with eradicating inefficiency," – Jay Bregman, Co-CEO, and Co-Founder of Hailo
If you wanted a black cab, there's no better way to secure one than Hailo. A free taxi mobile app through and through, It helped you call a black cab at your exact location using your mobile device, with a real-time tracking option that allowed you to see where your cab is.
As it was made exclusively for black cabs, the drivers have the required knowledge of the roads and didn't depend on satellite navigation to take you to your destination.
The fares of Hailo were usually higher than Uber's.
Hailo started its journey in 2010. It was the result of an afternoon meeting between three London taxi drivers and three tech entrepreneurs.
From its humble beginnings on the streets of London, the taxi mobile app expanded its business to Ireland, Spain, Canada, USA and even Japan.
The US was a huge market for Hailo, but things began to go awry soon enough for them as they penetrated the US taxi market.
The company tried to use the same model as it did in London – working with local taxi drivers to launch and operate its business. Unfortunately, it led to more problems than desired as Hailo failed to make the same model work in the US because Uber had already built rapport with local taxi drivers, forcing Hailo to take cheap bookings. But it did not work for long.

Even with venture capital funding worth $30 million (£22.8 million), from major investors like Union Square Ventures and Sir Richard Branson, the taxi app solution was forced to lay off tens of employees in New York and this unfavorable condition led to CEO of Hailo, Jay Bregman to quit.
After this, Hailo pulled out from the US market, focusing completely on its existing markets. In October 2015, Hailo dropped its private hire license, the licensing required to operate an Uber-like business. It only kept offering black cabs for hire. And in July 2016, Hailo sold 60% of its stock to Daimler, the company that owns Mercedes-Benz and merged with MyTaxi.
Following the merger, Hailo rebranded itself as MyTaxi.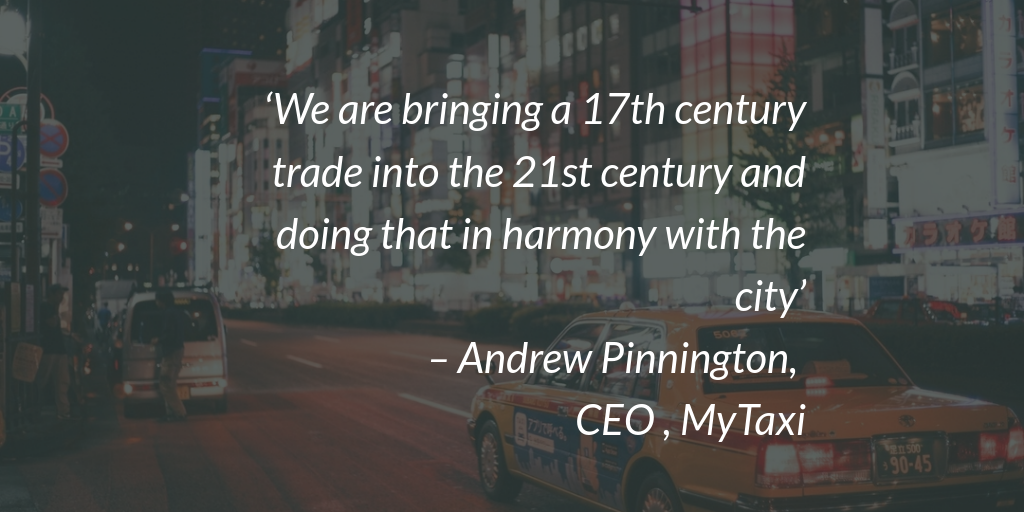 MyTaxi was founded in 2009. It was the first-ever taxi mobile app. Today, it is available in 50 cities across 9 countries in Europe. The latest launch of the taxi app solution was in London, following which, the CEO Andrew Pinnington stated that "We are delighted to be able to bring mytaxi's market leading technology to London, where the iconic black cab is an inextricable part of the city's heritage.
MyTaxi's UK General Manager Andy Jones adds "We're thrilled that, following a lot of hard work over the last few months to migrate drivers and passengers across from the Hailo app, mytaxi has now officially launched in London."
Available for free on Google Play and Apple App Store
3. Skyscanner

Being the leading "unicorn" tech startups that came to prominence in recent years, Skyscanner is probably the best flight booking app right now. The company was founded in 2003 and is now valued at more than $1 billion.
For more than 7 consecutive years, Skyscanner has been the most prominent of flight booking apps, with double-digit growth and millions of pounds investment. Each month, the global travel search platform is used by over 35 million people all over the world to plan their travels.
Skyscanner has now diversified from flights to travel. It now has apps for car hire and hotel booking. The company has also launched Skyscanner for Business, which helps the travel industry with data-driven tools. The non-flight booking revenues led to a huge revenue boost for them (47% in 2014).
"We've seen 48% growth in the Asia-Pacific region, 67% growth in China and 55% growth in the Americas." – Gareth Williams, CEO, and co-founder of Skyscanner
Williams, a software engineer, founded the company as a DIY tool to look for flights to go visit his brother who lived and worked in the French Alps as a ski instructor.
"At that time the budget airlines were becoming established but there was no single place I could go to figure out the best flight from any one of five London airports to any one of about five airports around the ski resorts in the Alps," adds Williams.
Gareth identified a clear consumer need in this sector. He saw the potential for flight booking apps that would make the lives of people much easier with easy flight searching and booking options.
"All the flight options for your journey, in one place, easily filtered for time, price and much more. So I decided to build a tool for myself. That tool worked, so I showed it to my two friends and said: 'How about we create a business around this?'"
He envisioned a business that would grow to become Scotland's $1bn internet economy startup. And he achieved it. Within 12 years of its foundation, Skyscanner achieved this prestigious position. The company has been named one of the top 50 High Growth Companies in Europe and earned the esteemed Tech Tour Growth Award.
With offices in Barcelona, Beijing, Miami, Shenzhen and Singapore and a workforce of 450+ people, it seems the only sky's the limit for Skyscanner.
4. Moovit

Among all the transportation apps in the world, Moovit is the most used. The app caters to over 45 million users worldwide and handles 100 million passenger requests every day, with 4.6 million train and bus stops and over 4000 transport operators.
Moovit gives you real-time information about public transport available in and around your city. It provides a crystal clear picture of how your trip will be and offers the fastest and most comfortable routes to your destination.
The app makes commutes smarter with live inputs from users. It sports features that focus on the 3 main parts of your journey. Moovit also comes with a navigation bar at the bottom with options like "Planning a trip, Looking up stations and Tracking commute lines".  Each of these features has to do with a particular mode in your commute throughout the day.
Unlike Citymapper which gives you a holistic set of transit options including public transport, taxis for hire, cycling and walking routes, Moovit just shows you public transport options.
The Israeli startup has raised more than $50 million to date, with investments from heavyweights like Nokia Growth Partners, BMW i Ventures, Sequoia Capital, Keolis, Bernard Arnault Group, BRM Capital, Vaizra Investments, Gemini Partners.
Earlier, Moovit tried to do with public transport what Waze did with private car owners. Cities, where Moovit operates, include: Sao Paulo, Barcelona, Madrid, Milan, Rome, New York, and Los Angeles.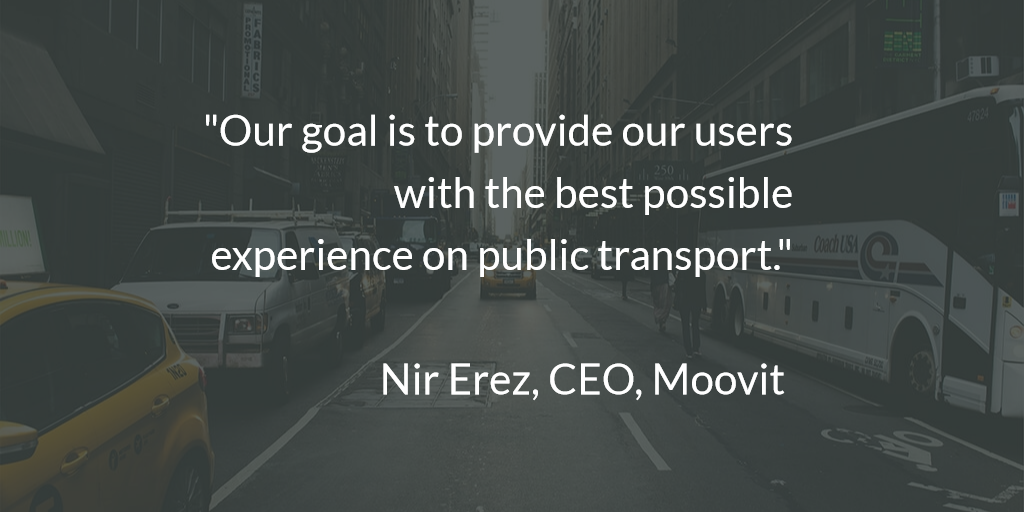 Moovit 4.10 is built to help the blind get around cities easily and entirely on their own. It comes with a feature that lets the user know what button or icon is under their finger as the finger hovers over the screen.
Adi Kushnir, one of the taxi app developers of this version, is visually impaired himself. He noted in a press conference that it's extremely important for the visually impaired to plan their trips ahead of time.
Another major challenge the visually impaired often face is knowing the stop signs in transit so that they can be ready to get off the bus or train. Moovit 4.10 has Get Off notifications which let users know when it's time to leave the train or bus they're on. To prevent the notifications from getting missed, it has a distinct vibration which will let the users know when to get off.
"One thing that I learned, end of the day if you're not really solving a true problem and a big problem, there's a big risk that users are simply gonna maybe download the app because the experience might be nice and maybe win some design awards, but it doesn't stick because it doesn't provide users an ongoing value," says Yovav Meydad, VP of Product at Moovit.
In May 2016, Moovit integrated Uber into its app to encompass 131 cities in the world. That means, as long as you're in one of these cities, you can plan your trip seamlessly – including a combination of public transport like buses and trains, and bike-sharing services as well as Uber. To make things easy for you, there's a dedicated button on the home page and an option in the journey-planning module.
The Uber integration helps users explore the available transport options before leaving home, which makes it easy to not only plan their trip but also plan their day.
Nir Erez, CEO of Moovit says that "Our goal is to provide our users with the best possible experience on public transport, but there are times when it's quicker for users to get around via car. By now offering the option to order an Uber for all or part of a journey, we're able to give our users even more freedom in deciding how they want to get from point A to point B."
5. Gett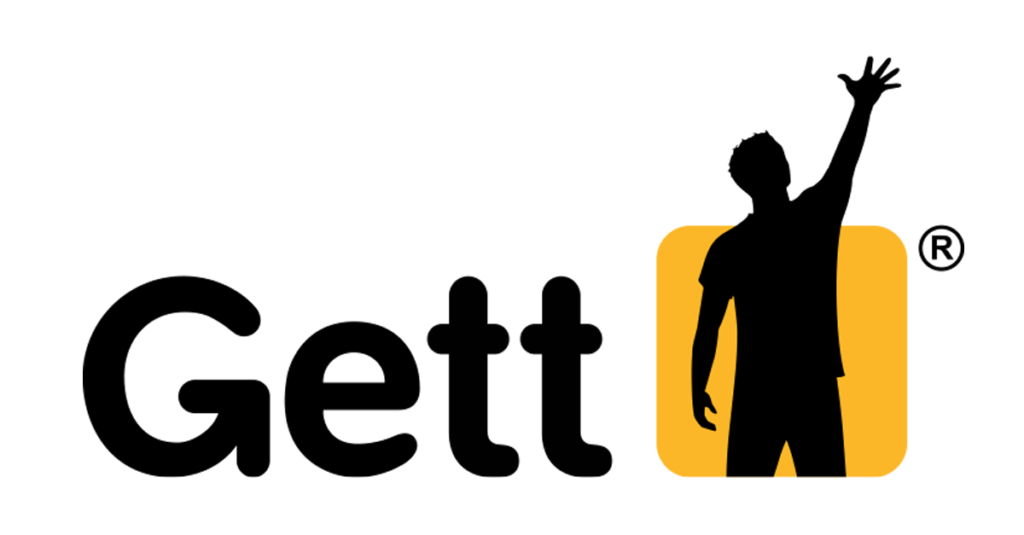 Gett is a US-based Taxi app, with a global on-demand network that spans across 100 cities and counting. Previously named Getting Taxi, Gett is one of the fastest-growing taxi-hailing services in the US.
The company boasts of the fact that there is no surge added to their fares with this catchy line: "THE ONLY TIME WE SURGE IS NEVER O'CLOCK".
Well, not only do they not add any surge, but they have also recently reduced their pricing by 25% for rides that are booked in New York City.
The cab-hailing company started in NYC and now it has expanded worldwide, including cities like London, Moscow, and Tel Aviv. In London alone, more than half of all black cabs run on Gett. In fact, Gett is #1 in Europe.
Like all the popular taxi apps, driver information and ETA is made available to the user when they book a ride. The drivers are tested and TLC licensed. And there is also an option to ride cashless.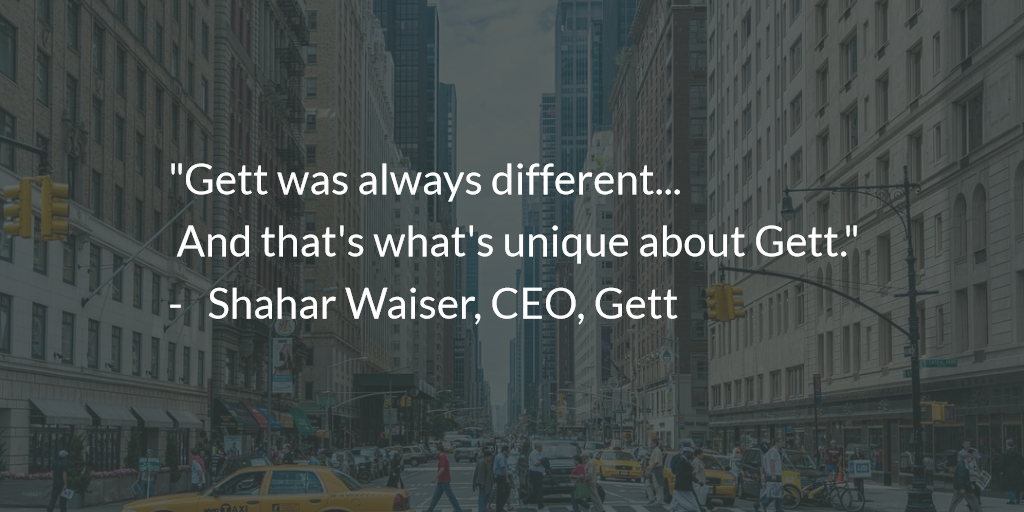 They are the global leaders in corporate ground travel. Raising $640M in funding, Gett was named one of the "top 15 explosively growing companies" by Forbes in 2016.
The technology Gett uses is helps individuals as well as businesses to instantly book transportation, delivery, and logistics. With state-of-the-art on-demand mobility technology and pre-booking options and 24/7 live customer service cell – the taxi app solution gives users a wonderful experience throughout.
The way in which Gett differs from other cab-hailing apps is that its fares are always predictable. It has a no-surge warranty. For instance, wherever you want to go to Manhattan and at whatever time, it's always $10. And its black cab fares in London are even cheaper than those of meter.
Gett's corporate on-demand mobility solution "Gett For Business" boasts of a corporate clientele of over 6,000 leading companies worldwide. Gett For Business helps corporate executives save time, travel safely and reduce operational costs.
Leveraging Big Data, state-of-the-art predictive algorithms, and artificial intelligence, Gett is at the helm of the foundation for next-gen, autonomous cars and other ground-breaking developments in the transport industry.
Gett uses technology that focuses on reducing carbon footprint – cutting down carbon emissions, decreasing dead mileage, and being completely committed to recycling.
"Gett was always different, by the fact that we've always been operating legally, and we're actually living proof of the fact that we can be both disruptive and legal. And that's what's unique about Gett," – Shahar Waiser, CEO of Gett
Concluding Thoughts
These businesses have created something that's more than a solution. These products are more like a helping hand – letting users choose to travel at their own convenience, giving them peace of mind and making their lives easier every day.
With every passing day, transportation apps are increasing in number and it's only a matter of time until the convenience and flexibility offered by these apps will put the entire transportation industry in the hands of users. If you are looking for the best transport app development solutions, do not hesitate to connect us. Experts are just a call away.