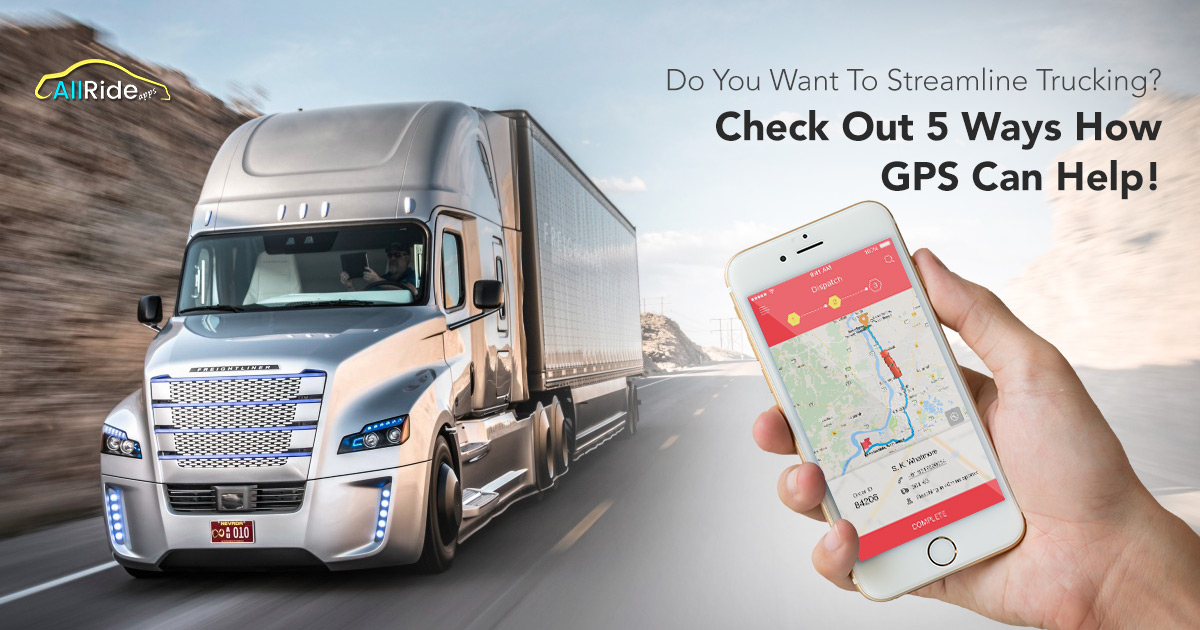 5 Ways How GPS Can Streamline Your Truck Business
Truck and freight industry has been synonymous with problems. Owners don't have the access to driver until they call them up. They can't find their trucks, cargos or any vehicle that carries their valuable goods. Once the trucks leave your depot, you have to completely rely on info provided by your driver. The problems lie equally if you have 10 or 100 trucks to manage!
Why Logistics Management Is Messed Up?
In the previous post, we discussed why logistics lose momentum. Well, majorly it about untraceable navigation. There are unique challenges to deal with when it come to track goods. Whether you own a truck or have a heck of a total fleet to manage- troublesome operational cost can hurt your pocket. We don't live in the time when 'Wayne's World' was running in theaters. And hence, use of EDIs or Electronic Data Interchange is a history. It was widely in use in the 90s, but no more. With GPS or Global Positioning System enjoying high acceptance all over the world, logistic is in a better place now.
What Benefits Your Truck Business Get With GPS?
You can get all the information you need, on your fingertips- no more time lags or misconnections. GPS can help engage your drivers, connect them with loads and let you know important factors that drive your business. The major issues that GPs can tackle includes:
Fuel theft:

You are definitely now going to manually count how much of fuel is misused. Your driver may have the rash driving tendencies that might cost you extra fuel.
Misuse of trucks:

Your point of contact will be a call to drivers. How will you find out if the driver is using your truck for your deliveries only?
Goods theft:

Now that a major issue to deal with. If you don't have trackable goods, you pose a good security threat here. You can never find out if the goods are misplaced or stolen.
Insufficient time management:

Can you tell if the truck is going to deliver your goods right on time? Well, this issue depends largely on the above points.
Untracked business:

And at last your entire business potential remains untapped!
The Global Positioning System API in your mobile device help you with different functionalities. Let's go in depth of the 5 best practices of GPS that can seamlessly connect your logistics business.
     1. You Get Your Routes Pre-established And Early Alerts:
There are so many routes to reach a destination. What could be the faster one is a real big deal to determine. Even most of the truck drivers may not be aware of the shortest routes to the destination if they are new to the place. In such an instance, repeated calls at your desk, taking wrong routes due to miscommunication or no communication at all can delay your deliveries. But a GPS can be a boon to you.
Since GPS generates data to design the truck routes for drivers, they can plan goods dispatches accordingly. Active devices on an app can alert drivers for ongoing shipment, can tell them the shortest route to the destination, can sketch them an instant route on the map and even can inform about traffic. Your GPS device will receive signal to a particular radio frequency. It gathers message transmitted by the satellite that includes time, current vehicle position and streamlines the information. It can hence alert on the mobile device installed. To know more on how GPS work, click here.
     2. You Can Monitor Speeding/Harsh Driving:
Now, driving can be reckless if kept unmonitored. Human nature is to become the 'king of the road' and overtake every possible vehicle. This uncontrolled speed not only decreases mileage but is also risk prone. You just cannot manually check for all your drivers and their on-road behavior- which includes reckless driving, speeding etc. But a trackable system can relieve your worries.
A GPS tracking system can keep control of fuel count, driving risk and save operational cost. The truck app API on mobile devices can be designed to alert you on rash driving and even the misuse of vehicle air conditioning or the electronics. Unauthorized stops or pickups can be easily avoided. You can have your fleet directed the way you want.
     3. Tracking Mileage And Measuring Distance From Becomes Easier:
Traditional logistics was entirely controlled by drivers. Only they had the mileage details, fuel count or the total distance traveled. When you have numerous trucks to look after which are routed to different directions, are you going to manually note down the mileage or the covered distance? I don't consider it wise- or even possible. Well again, GPS can be your rescuer.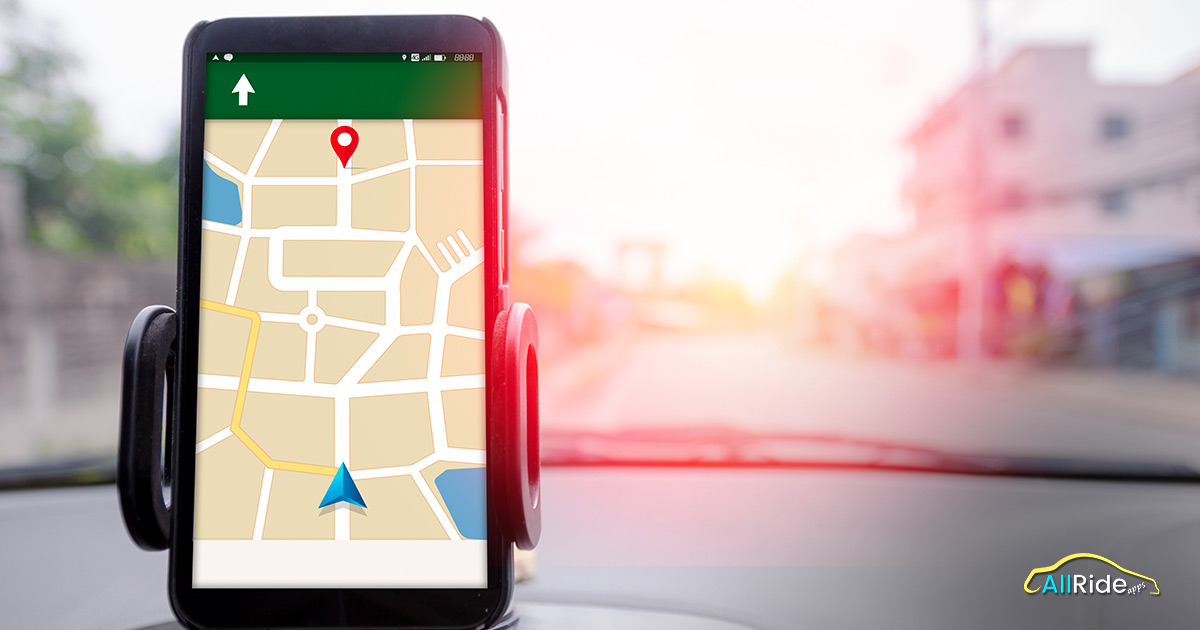 Tracking mileage with GPS while the driver in on his way, is a cake walk with a truck app. With such an API, you can additionally measure the total distance covered by each vehicle. It can help you track routes accurately as possible. And hence, you give no scope for human error (read intended driver errors)!
     4. Keep A Tab On Truck With Active Geo-fencing:
It is not possible for you to keep a track on all your drivers if you have a uncountable number of trucks running your business. But it is necessary to know whether the driver delivered the order on time or not. So an automated tracking can surely keep you updated. Thus, geo-fencing is the technology that can make your logistic handling hassle-free. Want to know how it works on Android?
Geo-fencing optimizes in your truck app will alert you on your device when your driver enters/leaves a specified area. Mostly where you want to dispatch or pick-up goods. You can set up geo-fencing with a fleet management software. The object you need to track will have to enter a given radius of the fence. As the tracked object enters or leaves the geofenced area, you will be alerted. From here you can have a positive CRM and increase loyalty!
     5. Maintain Your Truck On Time:
When you have so many trucks to manage, timely maintenance hits a miss. But you need to service your trucks or cargo vehicles within a specified time. The lack could be dangerous. What if your vehicle is bogged down in a stranded midnight? What if the drivers fail to avail help from a nearby source?
Well, the good news is, GPS can help you get updated on this! Your truck may get assessed, towed or repaired but a tracking system can simplify things. It can notify you for a routine servicing. In addition to that, the GPS API tool can help fleet managers track required truck services or registration requirements.
Finally, You Get Your MIS Report At One Place
MIS or Management Information System will contain vehicle history, fuel usage, extra idling (a common problem), harsh breaking, work-time ratio and everything else that you want to manage. We all know Truckers or fleet managers struggle hard to find all their data at one place. Since the trucking system has different layers, it generates information at various stages. When you want to align your drivers and information, as told above, GPS can channel your MIS seamlessly.
To Sum Up The GPS In Trucking
When you align technology with trucking, you are bound to get business benefits. And GPS integrated APIs are the best ways to ensure you get a complete control over your fleets. you get safer business, control over thefts and better revenues. And the result? Higher customers retention. So, it's high time you get a quick whiteboard session with us on how to get the best logistics management app for your trucking business.