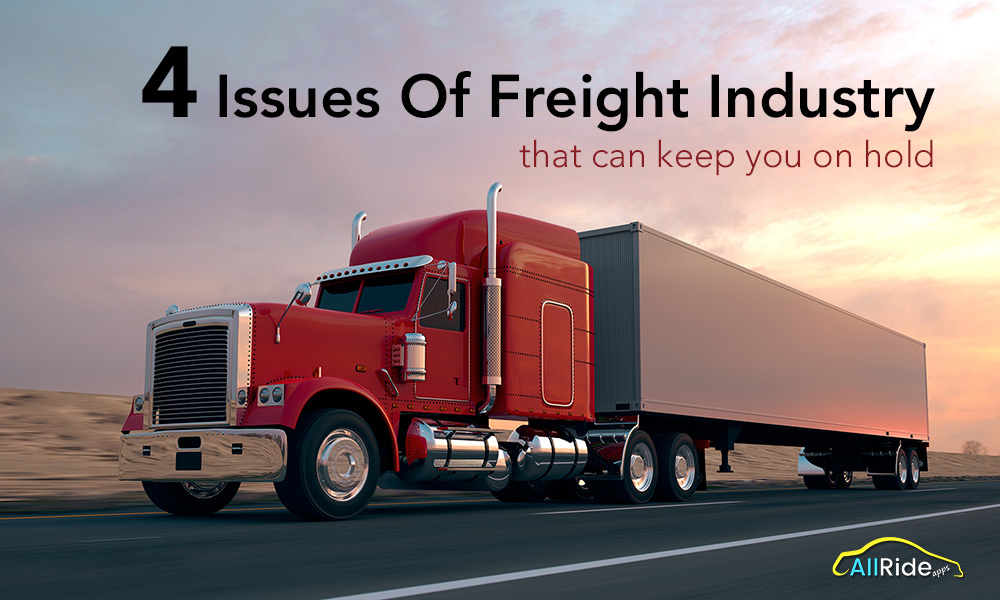 4 Key Issues That Can Be Dealt With A Logistics Management App
 Updated on 'Oct 16, 2019'
In the previous article 'Major Hurdles of Trucking', we talked abut the messed up condition of logistics and transport business. Truckers and logistics business owners are losing out on huge amount of data as the system is much bigger than you think. But as the industry is going through a vast transformation. Modern technology is influencing logistics to keep up with the current time. Uber for trucking apps are rising in number almost every day. The logistics management app is tackling the challenges that cripple trucking businesses.
For the past few month, we have got huge app requests from logistics industry. And guess what all of them were looking for just a single solution – Uber for Trucking apps. With a transportation and logistics mobile app, they are trying to take maximum advantage of the dormant market.
Why Is Uber For Trucking In Craze?
Freight technology, to be specific, is super-Uberized at present. It's no secret that you will hardly go without hearing the term 'Uber for X'. Why? Well, Uber has been the hyper-successful granddaddy of on-demand mobile apps. The idea, the seamless navigation, attractive UI/UX, painless payments and the way Uber addresses the issues of consumers are all a hit. And whenever there is a breakthrough success of a company, you can find many replicas in the market. This is why startups in the freight market have started to develop an app like Uber for trucking.
But even after the surge in e-commerce business and on-demand services – the problems of logistics remains pretty much the same as before. A lot of startups and large enterprises have jumped in the battle to compete. Even after having Uber like trucking app, the logistics and transport industry is being incredibly difficult to deal with. Whether you are in the truck business or have a long chain supply management, logistic inefficiency is responsible for loss of business in most cases. You can make an app like Uber, but that alone won't be the right solution, the solution would be to make one that eases your pain.
While brainstorming the problems faced by most logistic entrepreneurs, we were baffled. We felt their pain! There are grave loopholes and mismanagement in logistics that require transformation. We, after all the research, were promptly able to correct our clients that Uber for trucking hasn't brought anything 'game changing'. Even they face issues!
Do You Know These 4 Issues Of Freight Industry That Can Keep You On Hold?
Problems are many, but we'll try to jot down the typical issues that have bogged down logistics. And our approach to solve them (yes, you can always be better than UBER):
1. What Happens When You Lack Automation In Logistics? (Consider Fussy Paperwork/Calls Here)
The American Transport Research Institute unveiled that loss of profits is directly related to compliance safety and hours of service. You lose track over your vehicles and drivers. And you might find yourself scratching your head while searching for a list of drivers or various cargo requirements in a day. Paperworks are prone to manual mishandling. Trade deals, shipment addresses, endless vendor contacts – there's so much to manage. You can easily mess up everything at any point of time.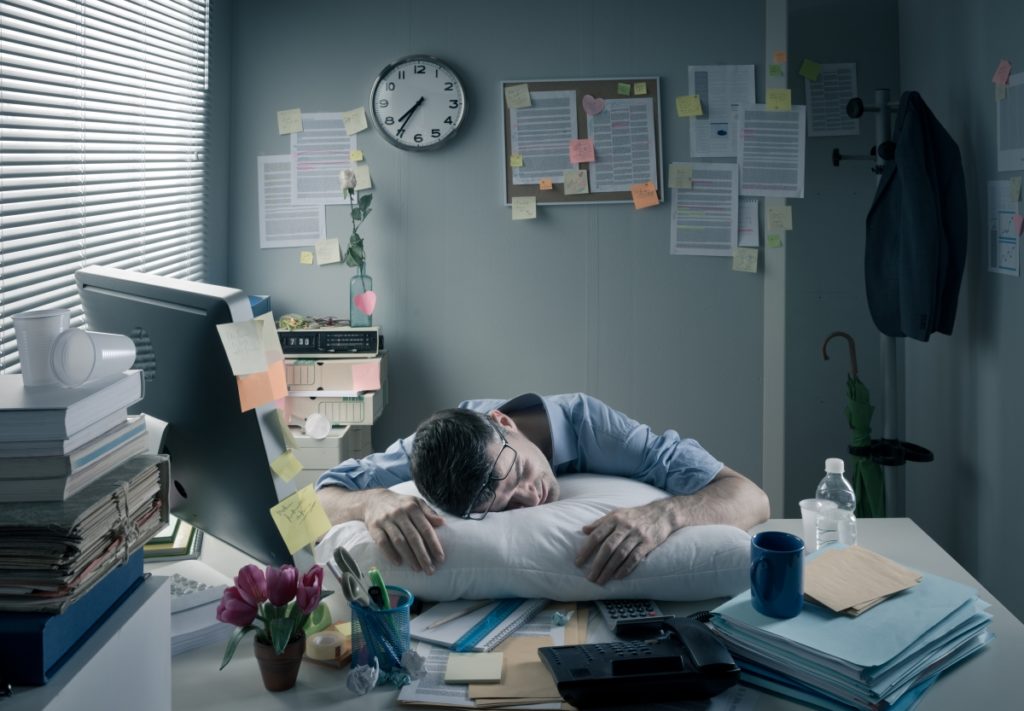 Then comes scheduling your driver for the next shipment. What could be your mode of communication? Phone call? Chances are that they might be driving their cargo or just messing around with your call! So, you are not able to safeguard customer's data or assign a task on time and end up compromising your ROI.
How Did AllRide Apps Help Those Freight Business Owners?
Innofied realized the pain points of the freight industry and worked on building a complete platform that can address the logistic process from tip-to-toe. Our all-in-one solution AllRide apps, basically eliminates the need for having separate transportation and logistics mobile apps, by automating your entire logistics process. We have the custom logistics management app to help you get most of the benefits.
Related Read: 5 Amazing Benefits of Logistics Management Apps
The Smartest Solution to All Your Logistics Business Problems
Whether you need to negotiate freight booking, assign shipment to drivers or leverage 'priceless data' of your company- you can have it done without any middleman meddling with your resources. Truckers can have a complete automated or better still, a traceable platform where data will be encrypted. You can access the vital list of vendors, active/idle drivers and 'done' shipment details- in a whisk.
2. It's Too Tough To Track Logistics These Days, Right?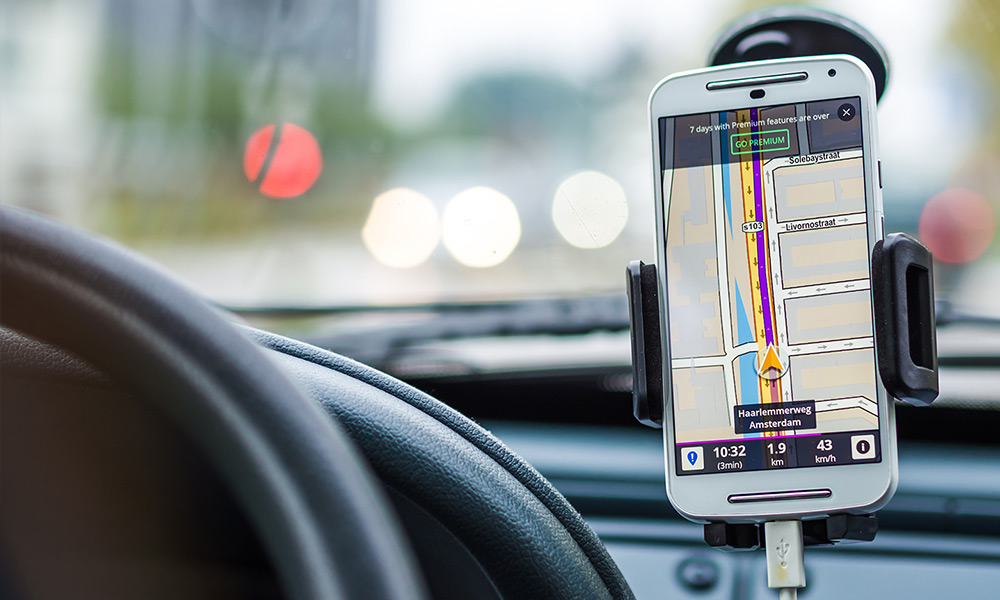 As your cargo leaves your warehouse, you keep on wondering- Where are my goods at present? Did they reach on time? Is speeding avoided? The only option left, is to call the driver- where the veracity can't be judged. So, there is an urgency to come out of traditional trucking. It is camouflaged by different unseen layers.
Related Read: Uber Freight Is A Now A Thing! Here's What Freight Businesses Need To Know
You are on your way to expand your business with improved customer satisfaction. But, will a 'handcuffed' logistics system can help you enjoy a transparent business? No! What can you do?
How We Made Tracking Easier
Our developers have brainstormed GPS to be the best way to solve 'tracking issues' in logistics management app. Built-in GPS not only tracks but also offers insights about on-road driver behavior and thereby, increases cargo safety. Additionally, you can have traffic updates in this transport and logistics app solution. Your drivers can use real-time traffic data, road inaccessibility, maps – practically everything on his smartphone screen. You can always scale up your developer team and customize requirements.
3. Problems in Fleet Management Can Affect Your Revenues – Think About It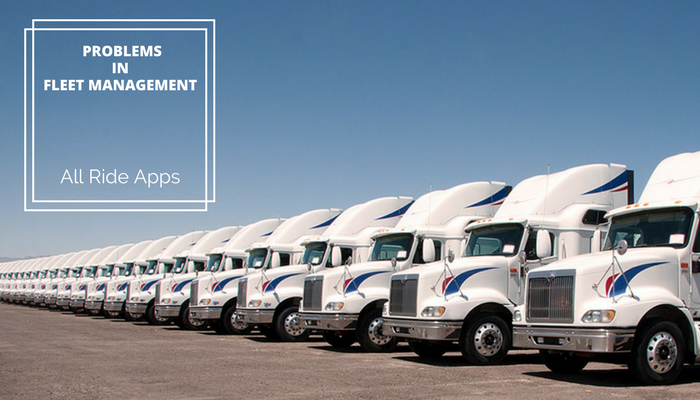 A logistics business owner always worries about assigning shipments and how to get feedback from his clients. When you're into logistics, you have to manage your trucks, endless vendors, notorious drivers and so much more. Then you have to manage your long supply chain where product moves through different hands and various middlemen. With 3PL (third party logistics) involved in the process, information can get messed up. Hence, you lose supply chain visibility. In addition to receiving information about traffic or tracking your fleet, you want an improved performance of your service. So, you need a fleet management tool that does exactly what you want.
All Ride Apps Makes Fleet Management A Piece Of Cake
We have a custom-built transportation and logistics mobile app solution that can make things much easier for you. It helps you assign work to your driver, manage carriers, keeps vendor list and checks on the cargo. The logistics application software you get from us will analyze or 'spy' on your driver's location, driver's log book, current map, position of goods and visibility to empty distance. With this app tool, optimizing daily logbook planning and asset execution will be seamless. You can even customize interactive maps in your language to engage your drivers. Management done easy!
4. Are You Still Stuck With Erratic Communication?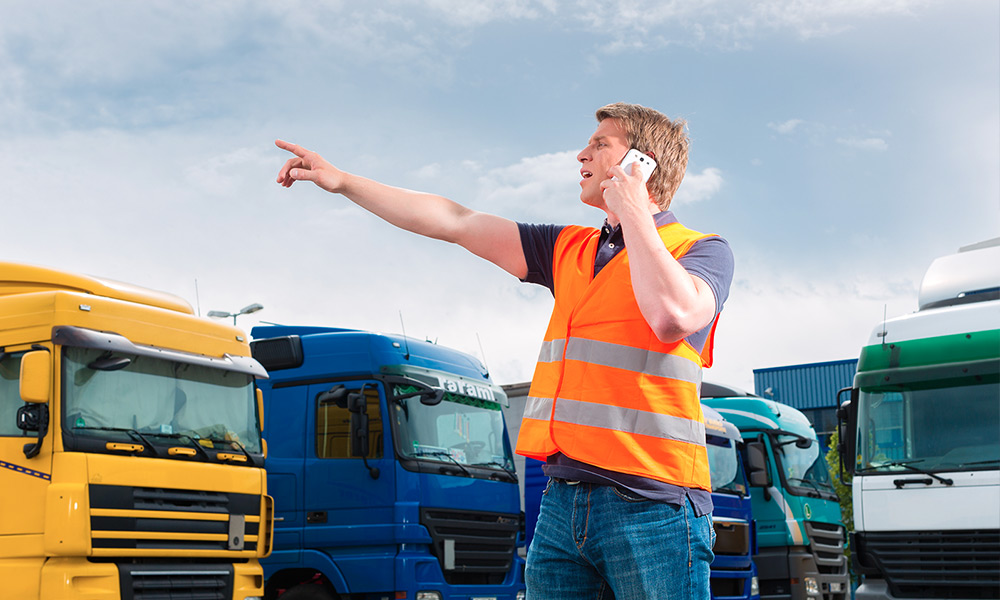 Since logistics is a decentralized process, inconsistent communication can be a major problem. Imagine you are about to integrate a new TMS (Transport Management System) in your business. Tracking shipment or scheduling trucks to your driver can get easier but again, they have to 'manually' access information from the TMS accounting system. Not only this calls for inefficiency or human error but will also cost a loss of money. Now imagine if you have a long chain supply to manage. How many phone calls would you make to your vendors or driver's every day? Can logistics management app help you gain some traction?
We Make Communication Easier
Using our logistics management app development, we monitor deliveries, confirmations and timely dispatch. We have solutions to manage real-time communication that gives you clear insight on what's going on. Track your vehicle in real time, promptly address delays and decrease attrition rate of your drivers. Without flexible models, you have our developers hired as per your requirement and budget.
Bonus tips:
4 Ways To Boost The Impetus Of Your Logistics Management App Strategy
Here are some focused competitive strategies to help you manage your logistics business better. Why implement these? Because, the supply chain is subject to constant change. Your business needs to adapt to the flexibility of the supply chain, it needs to have a more formal approach to the logistics strategy. This approach will allow your organization to identify how industry trends are affecting business and what organizational changes are required to keep up with those trends so that your customers are always satisfied.
Related read: 4 Must-Have Features of A Transportation and Logistics Mobile App
So, let's talk about the 4 ways you can transform your entire logistics strategy.
1. Analyze Your Position In The Market
Identify exactly how you are competing with the various markets and take note of the strategies being used by your competitors. Work closely with your teams to develop the supply chain strategy to serve all the markets where you and your competition have a presence. Then tailor your supply chain processes and segment your customers. This will help you better serve all of your customers and offer them maximum value for minimum investment by tailoring your supply chain individually for every segment.
2. Strive To Create A Sustainable Supply Chain Process
Video courtesy: Dustin Mattison and Chris Hewitt (YouTube)
Your supply chain technology should not just enable a process, it should also be flexible enough to welcome new products, new services, new channels, and every change in the distribution process. With this, the process will become more impactful on the overall business. Better still, just like with your smartphone, wouldn't it be great to have an app that takes care of all the processes so that you can make vital business decisions more easily? That's why All Ride Apps – our one-stop solution, a highly efficient mobile app for logistics companies exists.
3. Connect With Others In The Industry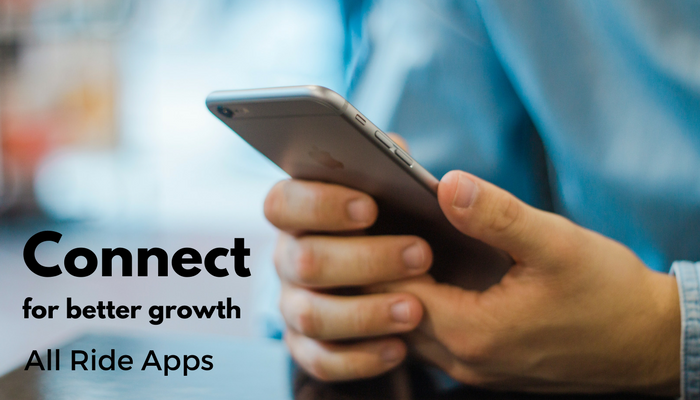 With companies, manufacturers, and suppliers located in various different parts of the world, there's a growing need for technology that can bring everyone in the logistics industry together. This will streamline processes, bring about consistency, and improve visibility to meet business challenges as soon as they occur. What does this mean for you? This means that you have to use solutions that let you stay connected with all your industry professionals (manufacturers, suppliers, basically all other businesses that you work with) on a regular basis and provide you with real-time intelligence.
4. Make It Customer-Focused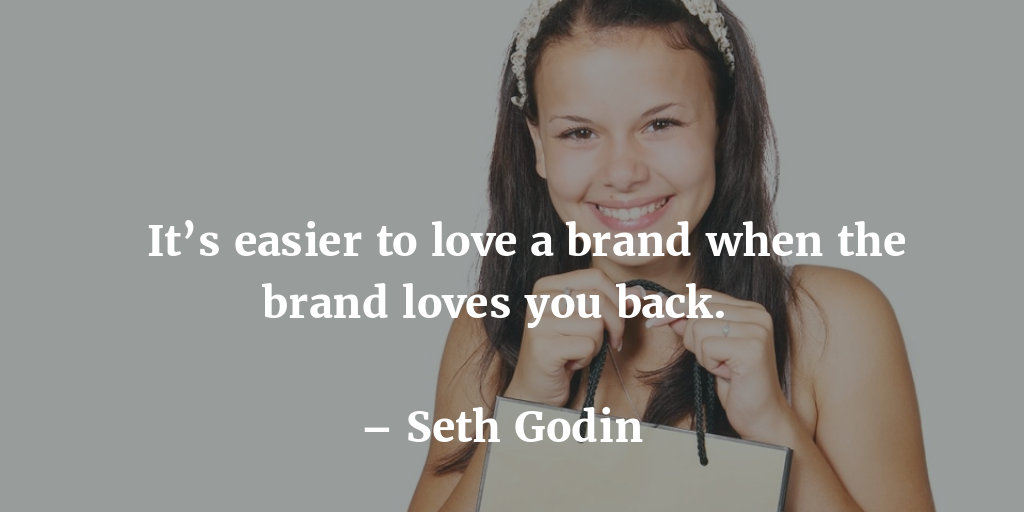 A successful logistics strategy is one that focuses on the customer. This strengthens your franchise with the finest customers and it even reduces costs. Furthermore, it increases inventory turns and minimizes expediting because it leads to a true partnership with your customers, not a superficial, tactical relationship. Your company's logistics value proposition should be more customer-centric while at the same time, it should focus on enhancing quality, operational smoothness, and employee productivity.
Related read: Want To Boost Your Logistics ROI? Here's 3 Awesome Strategies For Your Business
The bottomline is, to be a successful business today, your strategy should not remain static. It should follow a dynamic model and continue evolving to always provide the customer something more than what they expected.
What's Your Thought?
This is the era when a digitized supply chain improves efficiency, allows shippers to boost competitive advantage, and is key to sustenance if you are looking to be a part of Industry 4.0 and Logistics 4.0.
An error-free seamless logistics business can only drive profits. So, if you want to develop a robust business, look for the best logistics management app development company. Prune down your hurdles and reduce your expenses with the strategies offered above. It's high time you streamline your profits by depending on a company that knows your challenges and has a clear idea of how to meet those.
Trust us, the prospects for your business once you implement mobility is extremely promising. You have the opportunity to become an industry leader.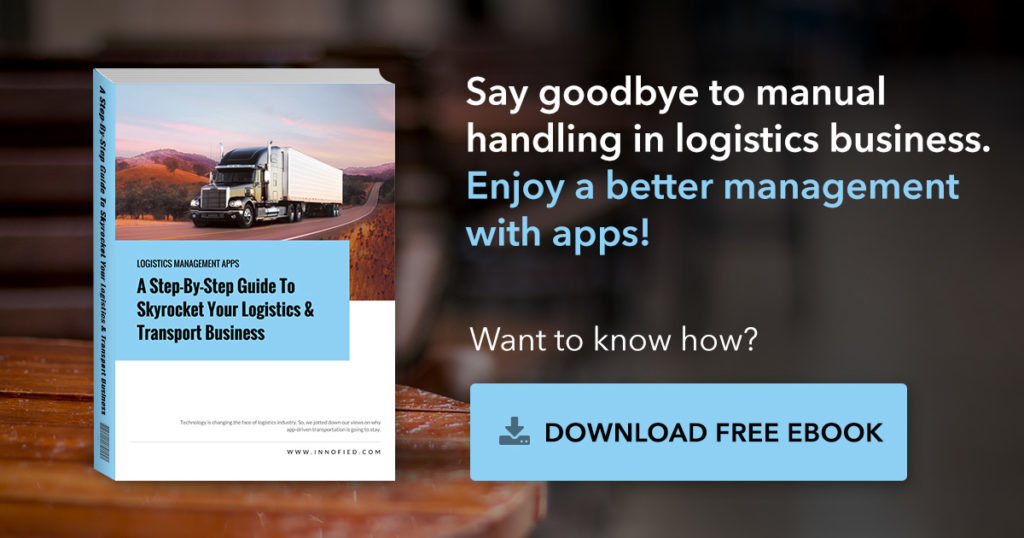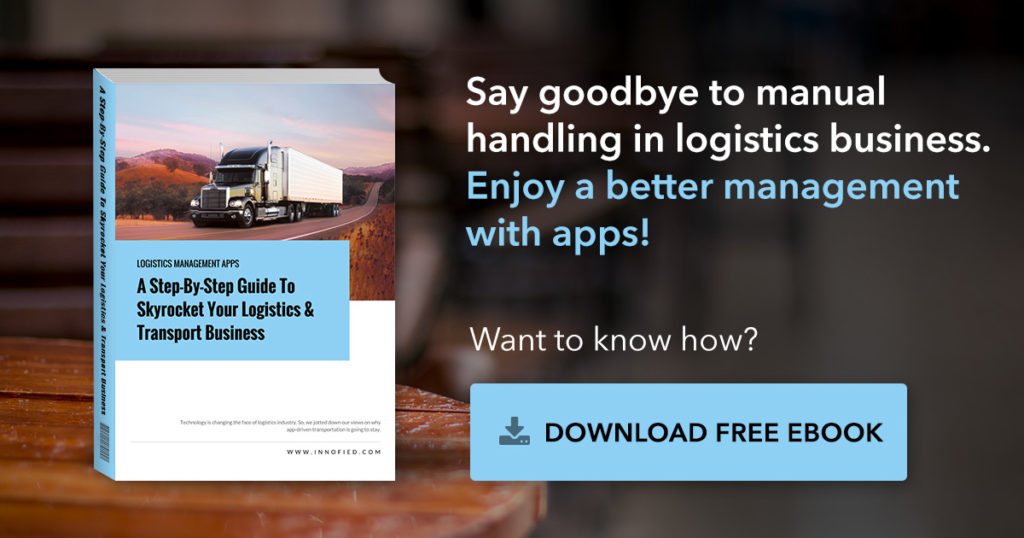 This post was originally published on Feb 13, 2017 and has been updated for accuracy and comprehensiveness.