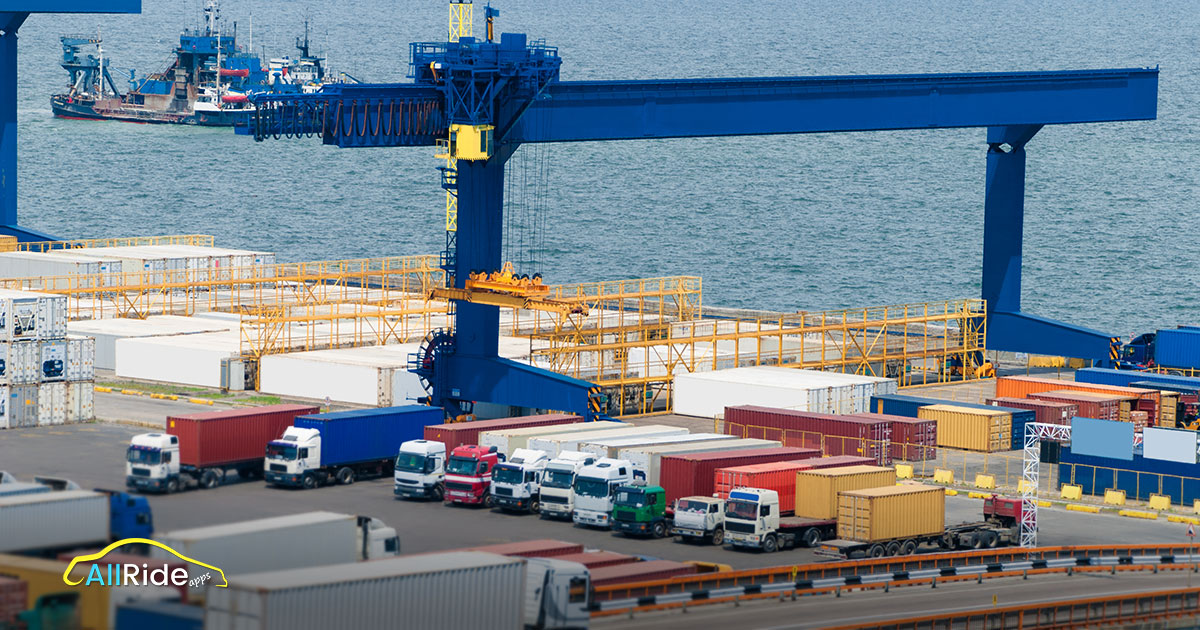 How To Create Uber For Delivery Trucks With Truck Dispatch Software
Uber has taken over the sharing economy! It's a fact that cannot be denied.
It has become a lot more than just an on demand app connecting drivers to riders. Uber has been revolutionary in changing the entire on demand economy that helps consumers get different services through mobile apps. Having said that, truck and freight industry doesn't stand behind from these global changes. Uberization is rapidly changing the logistics and truck industry.
How? We'll definitely explore that, but before that, let's find why the logistics industry even needs to create uber for delivery trucks along with a truck dispatch software.
Clear The Roadblocks Of Logistics Industry With Uber For Delivery Trucks
Almost 85% of spending for freight is on trucking. Trucks are one of the most popular ways to transport cargo which is estimated to be more than an 800 billion dollar industry. But with the ever-growing size of trucking, problems are growing exponentially. Trucking being a fragmented industry, the management turns out to be inefficient. One of the major reasons is empty trucks returning post-delivery. Containers in the truck return empty as cargo cannot be obtained for the return leg. Not only that, but there is also always a miscommunication between drivers and shippers which delays the delivery.
In fact, there are a number of challenges that conventional trucking is already facing. Right from accepting a new delivery order to load goods to assign drivers and deliver them on time – shippers are crying for help. This is also a reason why after UberFreight, Amazon has taken the plunge to build app-based delivery truck system. Why? Well, the point is, apps integrated with a truck dispatch software is actually solving many pain points in the supply chain and logistics management.
But don't get puzzled about creating another app like uber for delivery trucks. It's just a part of the sharing economy contributed by Uber, Airbnb, Amazon, Lyft, and others. They are developing new ideas which are revamping the delivery of services and goods. Let's find out how Uber for delivery trucks model along with a dispatcher system is exactly helping the trucking and logistics system.
How Trucking Dispatch Software System Integrated With Apps Can Benefit Logistics
Your next question might be how this technology actually applies to truck management in terms of delivery. Let's start with the problems of the industry for drivers, shippers, and customers one by one.
Problems The Fellow Drivers Are Facing:
Despite different software developed to help old-school trucking management, problems persist. And these problems are causing a million of dollars of losses to the company. Drivers make the major connection between shippers, carriers, and customers. They take the responsibility to deliver cargo, do on-time delivery, and meet the targets of shippers. But it's way difficult for them to cut the congestion and delivery efficiency.
There is a stagnant confusion about how many deliveries to be done in a day

Drivers find it difficult to select the delivery routes

Drivers had to collect the money from different customers  

There is no single place to list down all the tasks for drivers
Well, that's not the end. There are many other problems that make it difficult for the drivers. But with a truck dispatch software integrated with driver app, shippers can add more flexibility to their job. They can send out complete details about the delivery which gets displayed right on the screen.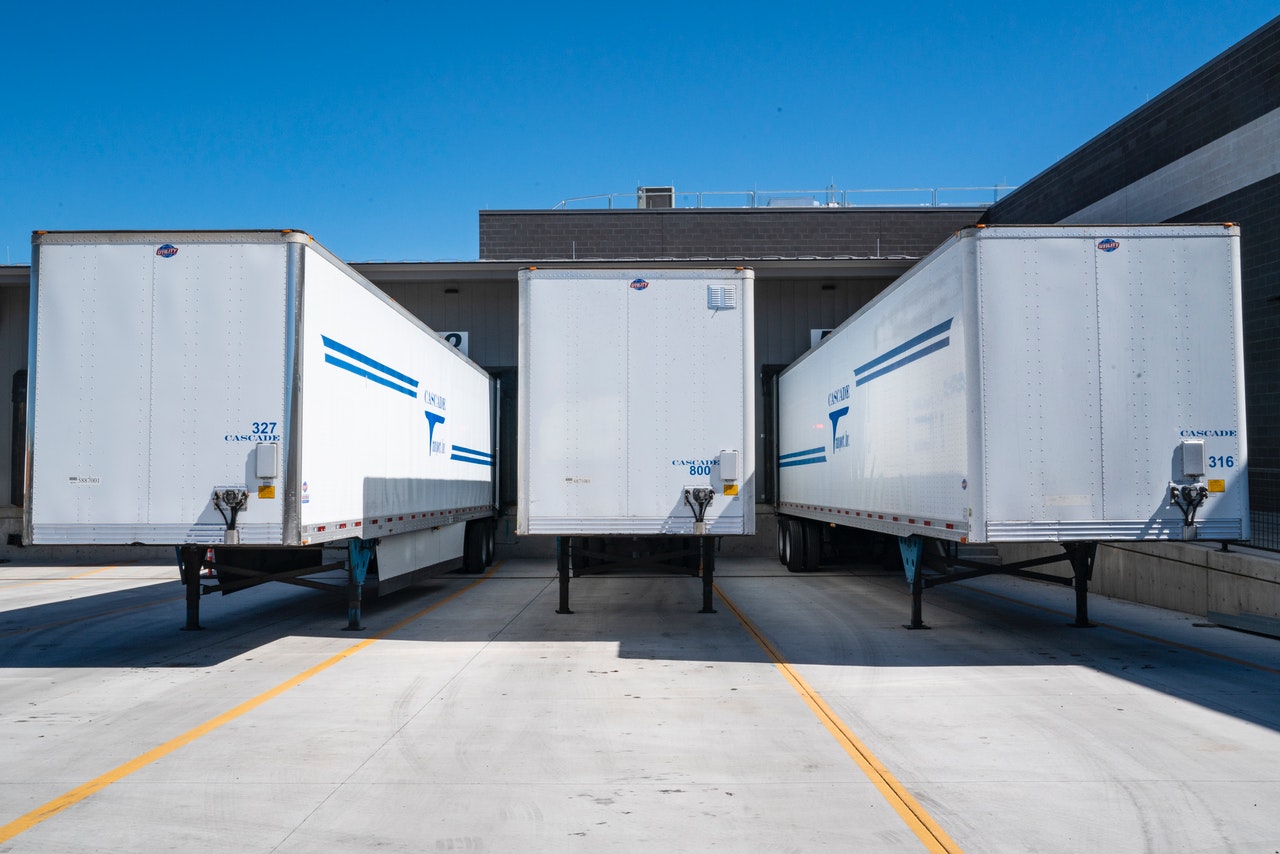 Every time there is a new request, they can immediately take action on it by accepting it on their app. On top of that, the shortest route to the destination will be displayed that helps pick up and drop goods on time. Whether it's the navigation alert, shipment detail, load weight, time to pick a load, and additional instruction if any – everything will be displayed in the driver app – making his life easier!
Before Going Further, Let's Explore The Problems Faced By Shippers
Two major challenges for shippers or trucking owners are middlemen/brokers and empty returning trucks. $16 billion is the average cost of moving empty trucks, according to a popular survey. Well, it turns out that due to old school supply chain management, it is not possible to fill a truck when it's returning. And you have to wait until you get an appropriate order – which is, in fact, costing you higher. How? The more you wait to fill an empty truck, the more you will spend for its maintenance.
Do you know a strange fact? The cost of repositioning empty truck will cost you similar to moving loaded ones! Well, that's kinda sad.
Coming To The Next Big Problem – Freight Brokers Or Middlemen
Though the above problem can be avoided anyhow, you will need brokers to continue the supply chain process seamlessly. Conventional trucking used cargo brokers as the nexus between trucking companies and customers. And of course, they take away almost 20% of the cost. This has been making the truck industry face low on transparency and more roadblocks.
So what can be a possible solution to all these? Much like how Uber has connected drivers with needy passengers, you need something to bridge the gap. The gap lies between the truckers, shippers, drivers, and hence eliminates the need for a broker. There is a need for a service that establishes a direct connection in the supply chain. A mobile transportation system connected with truck dispatch software will serve the need. It will lower expenses and improve visibility along the chain.
Wondering How All Of These Can Be Automated? The
Uber For Delivery Trucks
Comes To The Rescue!
Let me explain how it works. A well-built truck dispatch software system will have the core functionalities to manage fleets in every way. There will be an end to end solution that helps small medium or large trucking companies. Powerful solutions will help you in
Job scheduling

Vehicle status tracking

Repair center management

Fuel use

Send notification on driver and customers app etc.
Trucking managers can rely on this type of truck dispatch software system that integrates with mobile apps. In addition, you would be able to track vehicle maintenance, oil change, bad habits of the driver, improve delivery timing and hence maximize fleet efficiency.
How To Create Uber for Delivery Trucks App? Tell me already
I know you know the answer! If you think you need to develop Uber for delivery trucks, you are on the right track.
At first, the solution will eliminate the intermediaries which reduce brokerage commission. Customers will be in direct contact with you and drivers. No more hassling through documentation and extra expenses. The truck dispatch software integrated with Uber for delivery trucks app solution will make your entire process faster and efficient. Thus, you won't have to face the problem of logistics management.
What Does It Take To Make An App Like Uber For Trucks And Cargo Shipping?
Learn from others first. In fact, Uber model is the best model to learn. So at first, you will need a driver app, trucker app, admin dashboard and customer/shipper app. These apps and the admin dashboard are different with different features (know the feature list here). The system will connect all the apps together to make sure it connects every dot.
The Key Features Of Truckers App:
The solution should help the trucks return filled. And your trucker app must have the right features to satisfy those. For example:
Drivers profile with their contact details and other required data

Complete list of freight orders along with the cargo type, size, load and related details

Inbuilt messaging option to be in touch with your customers and drivers

Inbuilt map with recommended routes along with traffic information

Latest truck loading requests, option to accept and decline orders

Sharing documentation of consignment if any through chat or mail

Push notification as an add-on feature of the app to get important messages right on time
The Key Features Of Drivers App:
The main job of the driver is to accept orders, select route, do on time delivery and collect due payment. Now design the features keeping these things in mind:
Driver could create their profile, upload documents like license and insurance papers

Receive and accept delivery requests

Navigate the selected route through Google map or Waze API

Mark available or busy – update status

Check consignment details of customers

Cancel trip in emergencies

Schedule future shipment bookings
Another Addition To Your Solution Can Be The Electronic Logging App
There is a new mandate released on 18th December 2017 regulated by Federal Motor Carrier Administration. Logistics and carrier businesses should have electronic logging device ELD. This change in the law drives a need for applications that integrated with software and can become part of an hour logging system. And this had given e-logging app development a big necessity. You need to know about the e-logging device as well as the software that will be your business compliant.
If you are already planning to make an app like Uber for trucks, you can simply add this as your feature. The e-logging integrated mobile app will provide you with information like engine hours, road speed, distance driven along time. It will connect to the GPS unit installed in your vehicle that will track the mentioned information.
Now we have got an idea of how to build uber for delivery trucks. Let's have a look at the popular uber like delivery apps that are making it big. It will cover up everything I've mentioned above and how to implement it.
Doft – An Uber For Delivery Trucks Model
Doft is one of the most popular on-demand trucking platform that works on the truck sharing economy. They are revamping the old traditional trucking and logistics industry with their truck dispatch software and mobile apps. They provide real-time access to trucks, GPS tracking, instant rate, and reduced deadhead miles.
uShip
That's another type of shipping business that connects drivers and shippers in one marketplace. One can post a shipping job and wait for someone to accept it. uShip offers to ship for cargos of every type of personal goods. With an integrated system that eliminates middlemen, shippers can actually save a lot in national and international freights.
Touching The Bottomline
That's almost coverings up everything you need to know about uber for delivery trucks and truck app development. You can build an uber like trucking app and integrate it with a truck dispatch software for your own use. Or you can build a platform for other logistics and supply chain managers. This kind of solution will significantly decrease your hassles and profit more.
So you think you need an app like Uber for delivery trucks? We can transform your idea into reality.
Tell us more about your idea and we'll help you out.