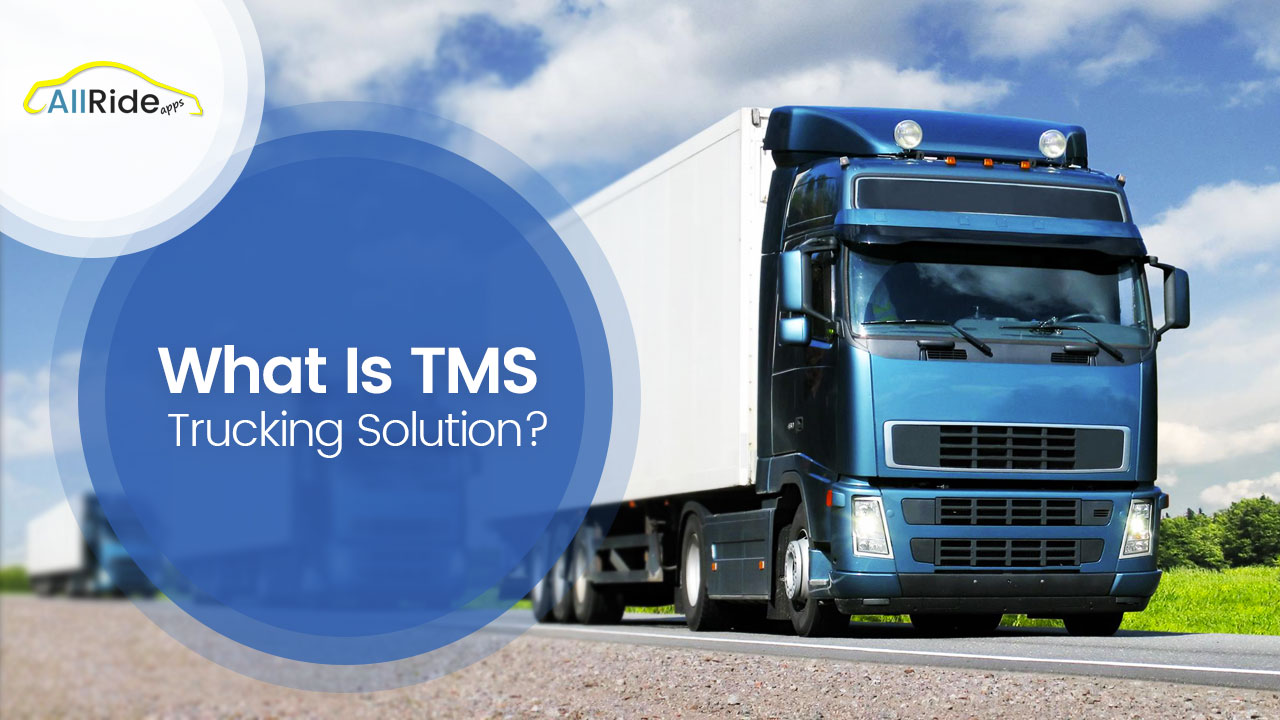 Answered: Your Most Burning Questions About TMS Trucking Solution
How do you want a trucking business to be? Easy right? Heck, all you need is to move freight from A to B. Pop your cargo on a truck at your warehouse, drive it to the destination, and unload. Simple, ain't?
Well for a reality check, anyone in the trucking industry will tell you this…
'The 'easy' move is extremely complicated – with numerous driver payouts, vehicle and equipment costs, regulatory compliance, fuel charges, speed maintenance, traffics, on-time delivery, and a few hundred more.'
Your delivery will be late, your costs will go out of the line, you'll have angry customers and what not!
This is the scenario for just one of your trucks with one shipment from your list. Just imagine the scene when you have an entire fleet to handle. When an entire fleet is there to manage – think of the level of Herculean job you need to undertake.
But wait, there is some relief – what is technology there for? TMS or Transport Management System is trying to untangle the complications in trucking. It is the only thing to keep a tab over every mundane detail in your business. Let us explore what TMS is and how it can benefit your business.
What Is TMS Trucking Solution?
A Transportation Management System or TMS is a platform that helps trucking companies move freight from warehouses to their destination – in the most cost-effective and reliable way. The system consists of different solutions that help transport loads in the inbound or outbound way. There are different assets, applications, software, and mobility solutions which manage freight ranging from a single parcel to a big sized cargo.
Related Read: The Industry's Struggle to Define TMS
No other system in supply chain management has the capability to save your money like TMS. It reduces the overall freight expenditure in business with intelligent process enforcement and optimization. From big business to small fleets, TMS trucking methods can be used to drive numerous benefits. The TMS solution consists of a truck dispatch software system and a truck management app as an add-on. The solution is designed to help everyone in the supply chain team.
Who Can Get Benefited From TMS Solution?
The TMS trucking solution can be beneficial for anyone in the truck business. Whether you are an individual, fleet business owner, or an enterprise-level company, here's how it can help you.
Independent Truck Operators/Owners
TMS trucking solution along with a truck dispatch app will help you manage dispatches, make calls, get information about your vehicles at your fingertips, and collect data. You can capture and send documents right from the software to the driver app.
Fleet Managers
TMS trucking solution can be designed and customized to manage an entire fleet of any size. You can create and manage your dispatches and keep track of your moving trucks. Also, if you are handling the driver and truck app, you can send orders instantly to your drivers along with route details.
Enterprises  
Perhaps there is no other way better than TMS solution to capture every expense in your big-sized enterprise business. Maintaining hundreds of trucks in your fleet gets easy as pie with complete control on your fingertips. Your decision and action can really impact your customer satisfaction and generate profitability.
So if you are still running a traditional trucking business, it's high time to make a quick switch as trucking is a daunting task. It demands assistance from an advanced transportation management system. Imagine your life without the information provided by the TMS model. Your managers would be left wondering about the challenges and risks that await their drivers – leading to missed or delayed deliveries and hence unhappy clients.
How Will TMS Solution Benefit Your Truck Business?
TMS technology plays an important role to eliminate uncertainty and variability in the truck network. This allows companies – carriers and shippers – to run a dispersed logistics ecosystem.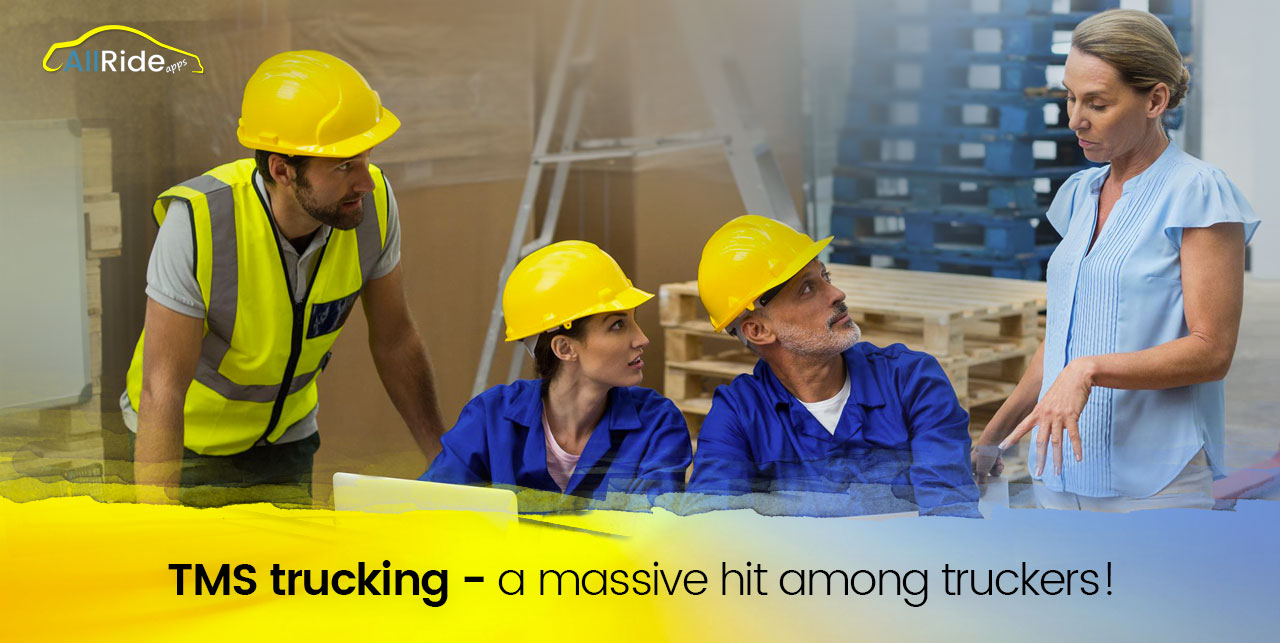 The technological capabilities that come with a transport management system simplify the carrier selection, receive alerts against any transit issues, etc. I have tried to cover the major benefits that make TMS trucking a massive hit among truckers.
1. Bye Bye Papers, Well Hello Cloud Storage
The major benefit of using an updated TMS trucking dispatch solution is the elimination of paper documentation. It gives you the advantage of accessing your data anytime, anywhere, and on every device. In 2020, the TMS solution is going to be far stronger. The fleet you want to track or update the delivery destination – eliminate the human error with robust TMS systems. They can provide in-depth insights and report on your computers and mobile devices. Medium-sized trucking business or enterprise-level venture, store information on one location to create and analyze them. Finding discrepancies in rates or getting final invoices – get everything in one place.
2. Manage your Day to Day Fleet Operations Seamlessly
Dispatches, finances, invoices, and orders – a trucking management software can be your best bet. The dispatcher panel you get will be designed according to your business needs. Get a notification on your truck dispatch app whenever there is a new order received. Now assign the fleet delivery to the available drivers. You can retrieve shipment, payment or driver information on your fingertips with the TMS trucking solution.
3. Track Your Fleet with Real-time GPS Tracking
One of the major concerns of trucking is the uncertainty of fleet position. With old-school trucking, it was pretty difficult to predict the position and the status of the cargo.
But with real-time GPS tracking, you get to know the actual status of your vehicles. And not only that you can easily control rash driving and hence prevent unnecessary accidents. Plus, you can finally specify the shortest route for your drivers which is trackable and hence you can save fuel consumption! Well, your motto is to make deliveries on time, ain't? Let GPS integration do this for you.
4. Meet Demands And Improve Client Satisfaction
Different clients would have different demands. Offering them with the best service will make them a repeated deal. And this is important for any business. Furthermore, customers want to know where their goods are at the present time. Well, a TMS solution will allow you provide this information.
With on-time monitoring of performance with the TMS trucking solution, you get an idea of how many times you met the demands and delivered goods on time – making your client more than satisfied. It will log the transit time on your device. So if you are lagging somewhere, make use of tracking and reporting systems to solve the problems, even before they show up.
5. Integration Of TMS Solution With Trucking Dispatch Mobile apps
With Uber freight and different other trucking dispatch apps in the market, more and more truck companies are using mobile apps. It is an easy, rather a handy way to deliver and receive information. With a trucking dispatch app solution, you will have a trucker app and driver app (an optional customer app). Now you cannot carry and operate on your laptop or PC all the time, right? Mobile apps come to the rescue.
The TMS dispatcher panel will integrate with these apps to
easily assign loads

get tracking information

delivery information and

new order information right on your mobile screen
The communication back and forth between your supply chain system will be easy as pie. You can select different features for the app you want. Get a complete feature list here.
Related Read: How To Create Uber For Delivery Trucks With Truck Dispatch App
TMS Trucking – Time To Make Your Move
A good TMS trucking solution will benefit your trucking organization dramatically. It will not only simplify your dispatch functions but will also improve customer satisfaction. From quoting rates to printing freight bills, you have got control over every settlement. Now you can track your drivers, trucks, freight, and know where they are with TMS. And a mobile app will add additional benefits to all these. Look for a complete TMS trucking solution provider who can help you get complete control over your business.