Trusted By 1,000+ Businesses
Ensure Operational Efficiency With Smart
Trucking Dispatch Software
Regardless of the size and type of your fleet, AllRide Logistics' scalable truck scheduling software, dispatch solutions, and delivery systems will enable you to automate your processes and simplify your operations.
Our trucking dispatch software can boost your profit by up to 50%. We provide accurate, viable, and timely dispatch and delivery solutions. With our truck booking software, you will be able to:
Streamline the booking process

Receive updates on real-time availability

Optimize route planning

Automate your dispatch

Make driver communication and tracking seamless

Leverage performance analytics and reporting tools
GET A FREE QUOTE
The AllRide system is quite powerful and helps us manage our fleets smoothly. Tracking the live location and every minute updates on the dashboard are fantastic. The team is helpful and open to suggestions. I am happy with how they built the system in the budget.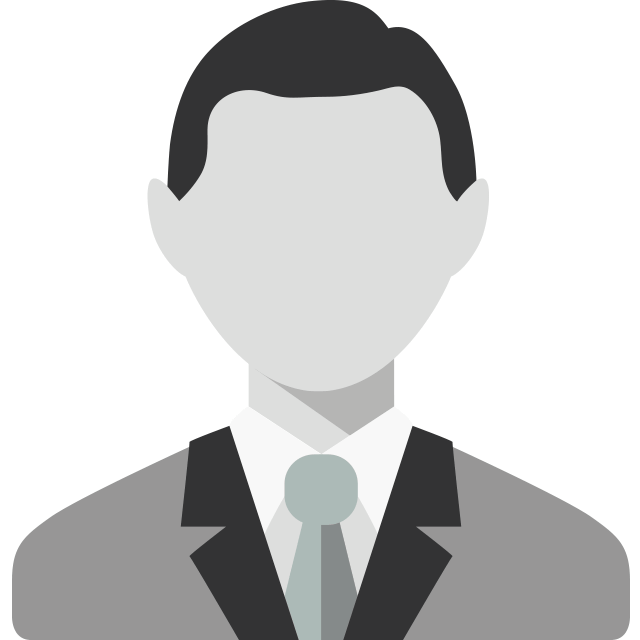 Philip C,
Roberts, Senior Fleet Manager, R. Logistics & Sons, Colorado
A Complete Truck Scheduling Software Of Hand Picked Features
Our truck scheduling software offers various key features to optimize and streamline the scheduling process. Some key features of AllRide's dispatching software for trucking include s centralized platform for dispatching and scheduling, route optimization, real-time tracking, load management, resource allocation, communication and collaboration, reporting and analytics, integration and scalability, automation, and alerts.
We have innovative AI-driven solutions covering every aspect of your trucking business :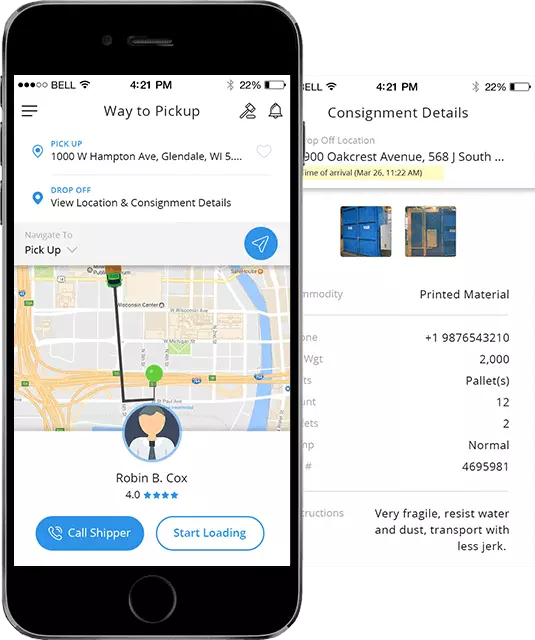 Shipper App
Get easy access to logistics and truck app solutions that will reduce the manual efforts you have to make and give you Uber-like efficiency:
Secure, authenticated logins and bookings
Select drop-off location
Cash and card payment options
Truck arrival time calculator
App development in Android and iOS
31 more features to choose from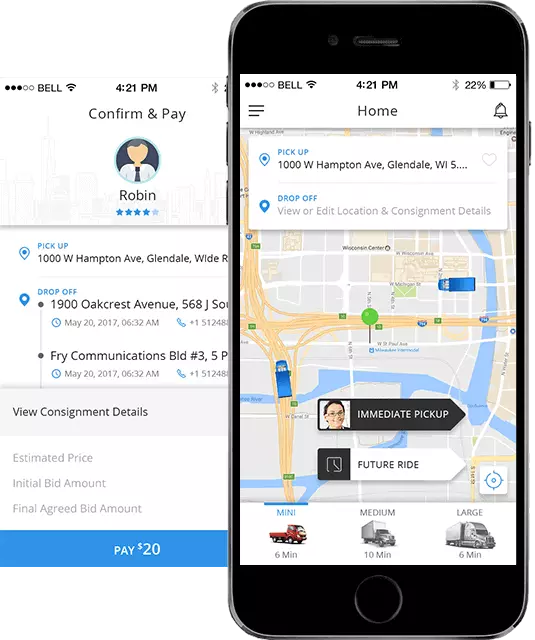 Driver App
Reduce the need for manual input and improve communications across your supply chain, making it easy for drivers to know where they need to be. Features of the app include:
Access trip details
Full dashboard with driver details
Accept or decline load options
Secure, authenticated login and booking
Development in iOS and Android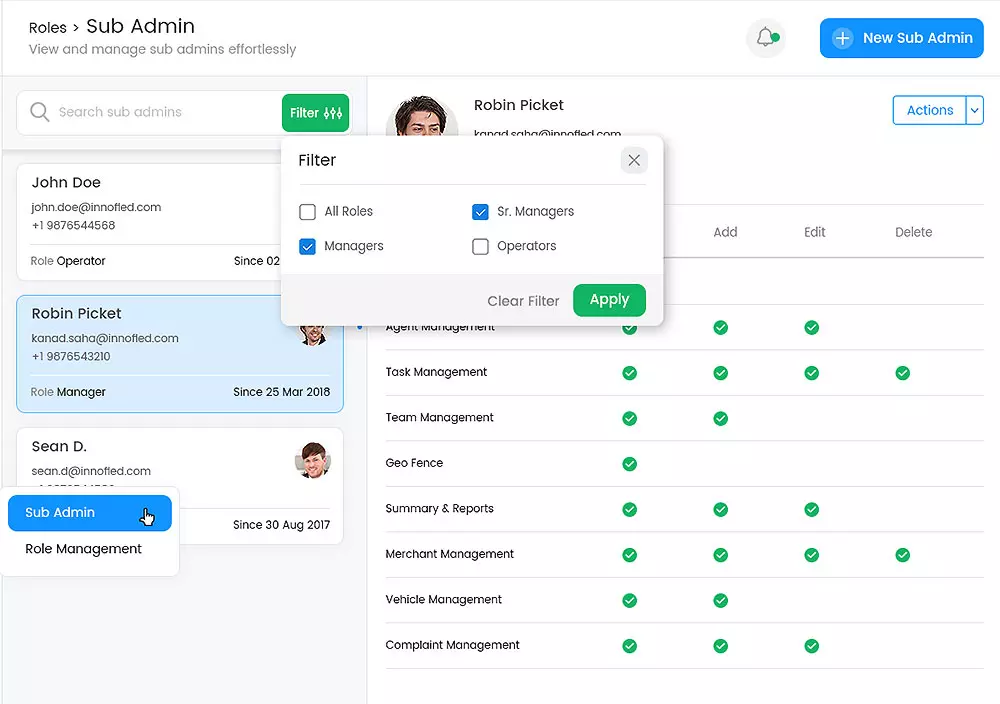 Dispatch System
Enjoy complete control over and visibility of your trucks, drivers, goods, deliveries and inventories:
Input statistics into detailed dashboard
Manage drivers, customers, trucks and requests
Have all transaction details at your fingertips
Access account reports and earnings information
Assign trucks to drivers and manage them remotely
Why More And More Trucking Businesses Are Relying On AllRide?

Customization
We can give you an uber-like solution or one that incorporates your own features, even a mixture of the two if you like.

Pro Design
Our team knows how to transform ideas into interactions to make using our software solutions a real pleasure.

Support
You get 24/7 troubleshooting, problem-solving, question answering support from our team.

Collaborative
Our team boasts more than 25 years of collaborative experience, which makes it so much easier to get results.

High Ratings
They say the proof of the pudding is in the tasting. And if our 5-star reviews are anything to go by, our clients like the way we do business.
FAQs- AllRide Truck Booking App & Dispatch System
My truck logistics business is on the smaller side. Can you help me?
Yes, our truck booking app solutions will work for businesses of all sizes, as they are scalable and customizable, thus allowing you to select the features that suits your business size and model.
What's the delivery time for your trucking dispatch software solutions?
That depends on the features you would like us to customize or include on and above our base dispatching software for trucking. Minor modifications take less time, while extensive enhancements take longer. But it will always be way quicker than starting from scratch.
How customizable is the logistics truck booking app?
We've made it very customizable. Yes, we have a solution that's ready to use, but if you want to add elements to the truck booking app or modify certain features, we absolutely can do that.
How do you manage projects?
We have a tried and tested way of approaching truck booking app development projects that works, so we will be following that. You can find out more about it here.
Will you be able to help with pushing our truck booking app to market?
That's all part of the service. Just let us know your credentials and we'll be able to get your truck booking app on Google Play and iTunes. Also, we'll get your admin panel and backend features hosted on a server, which you can choose, or rely on our recommendation, which will be AWS.
What is a truck dispatch software solution?
Truck dispatch software connects the dispatcher with available carriers in pick and delivery. Trucking software for small fleets promotes automation and makes hub management much more straightforward.
How do I find a truck driver to dispatch?
Download the AllRide customer application for truck booking from the application stores. Enable your device GPS so the application can detect your current location and show you the map of your neighborhood, pinpointing available truck drivers nearby. To search and book a truck driver, add your package details, pick-up and drop locations, and expected delivery date; and select your payment method for the payable amount calculated by the application. Once you confirm that you are ready to place your booking request, the application locates available truck drivers prepared to take up the dispatch job and sends out your request to them. Nearby truck drivers are notified, who can choose to accept or decline your dispatch request. As soon as a driver receives your dispatch request, you will get a detailed view of your booking in the application, driver and vehicle details, and the expected pick-up time.
How do I pay for truck booking online?
AllRide customer app supports offline as well as online payment. For online payments, add your card details while placing a truck booking request, or choose a card you have added earlier and proceed with the booking. Alternatively, you can opt for net banking or UPI payment options. Once the dispatch is complete, the application will request you to complete your payment using the method of payment you selected while placing the booking request so that you can place your next booking request again through the app.
How can I insure my goods during the trip?
You can buy a transit insurance policy to insure your goods during the trip.
How to book a truck online on AllRide apps?
AllRide Truck Booking Solution comes with a mobile application for customers, whose user-friendly interface enables you to request a dispatch truck driver quickly. Just add the details of the package you want to send, such as - package dimensions, weight, type of item, etc., along with the pick-up and drop locations and date by which delivery needs to be done. The application processes the dispatch details, which calculates the payable amount and shows you a preview with the price breakdown. Once you have verified the package details, delivery date, and time and price, confirm your preferred payment method and proceed to place the booking request.