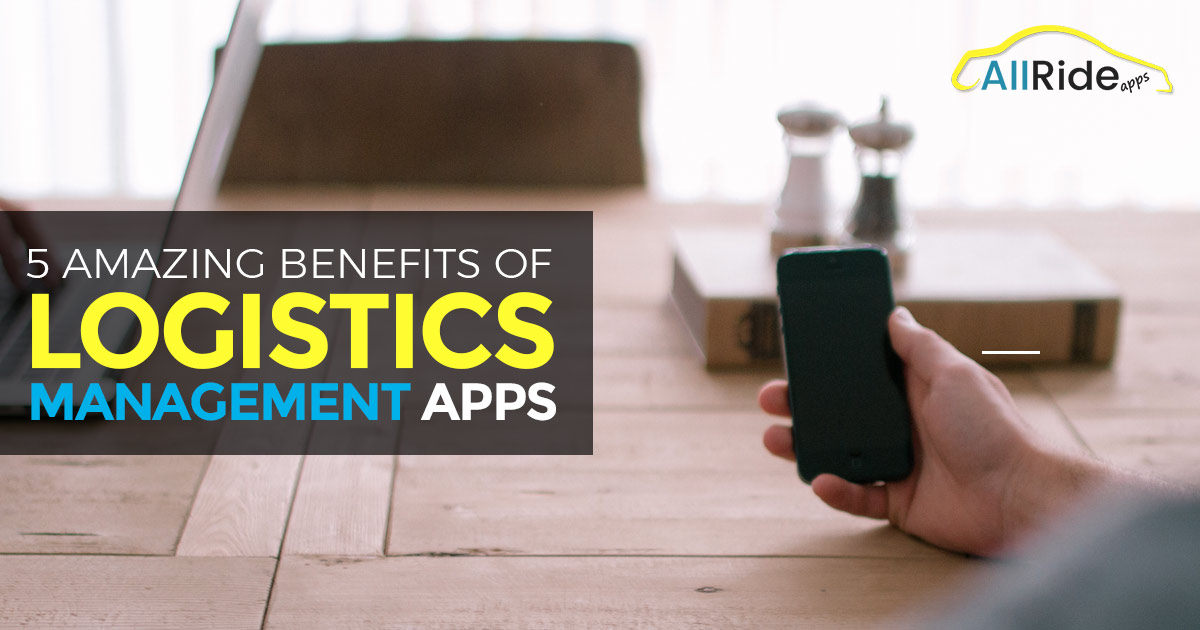 5 Amazing Benefits of Logistics Management Apps
"Isn't there an app for that?"
Yes, there are lots of logistics management apps. If you are thinking of building an app to facilitate your company's logistics process, what's stopping you? In today's business environment where everything is done in real-time, you need to create and deploy logistic management system across your organization. Aligning your business with the latest in mobile devices will improve the productivity and profitability of your business operations tenfold.
What Type Of Apps For Logistics Management Can There Be?
Freight apps for task management
Trip planning app
Vehicle inspection app
GPS route optimization app
On demand delivery app for push notifications
Proof of delivery app
Damage report app
Rapidly deploy apps across your organization to improve the profitability and productivity of your business operations.
Here's what logistics management apps can do for you:
1 – Speeding Up the Whole Process
A logistics mobile app gets invoicing done fast. It smoothens the communication between headquarters and logistics team members, it saves fuel costs, and it speeds up the arrival of shipments.
2 – Checking Of Vehicles
With Near Field Communication (NFC) technology, vehicle inspection can be performed by simply using an Android Smartphone or tablet. The NFC tag on the vehicle automatically records the location and registration of the vehicle.
Read more: The Future Of On-Demand Drivers: 'Hyper-Efficient Logistics Experts (Forbes)
NFC is a rapidly-growing technology and an offshoot of radio-frequency identification (RFID). Devices that use NFC could be active or passive. An example of a passive device is an NFC tag, which is placed on the freight vehicle. The device is passive in the sense that it doesn't do anything except for transmitting the information of the vehicle to authorized devices. And an active device, such as your Android Smartphone, reads the information and sends it to authorized devices.
3 – Smart Order Entry
Through mobile order entry solution, your internal order entry process as well as customer ordering can be simplified. All you need is a Smartphone, tablet or smartwatch.
4 – Minimizing Delivery Errors
Logistics management apps can minimize freight issues. For instance, it can let your headquarters know what your freight vehicle is doing at any given time. For example, in case of a food delivery project, scanning the correct barcode can turn an in-app button green. And unloading the wrong package can turn the button red. A feature like this can reduce delivery errors up to 70%.
Managing deliveries is far more efficient with logistics management apps. #supplychain #logistics #management
Click To Tweet
5 – Giving Real-Time Updates
A logistics mobile app can integrate with any system that your company has in place, even an ERP system. Take the aforementioned food delivery project for instance. All the key people involved in the delivery such as the driver, the back office and the management have the option to record and check the completion of the delivery in real-time, right from their mobile devices. It can also be customized to suit the specific delivery confirmation procedure of your company. The app registers order details, customer signature and company details.
4 Issues of Logistics Industry That Can Keep You On Hold
There's a lot more that apps for logistics management can do. Such as keeping a daily log for drivers to record how many hours they are putting in, reminding you when the maintenance of your freight vehicles are due, and track all the key statistics and show it all through interactive graphs.
Logistics Apps That Are Doing It Right
Savvy supply chain companies are making use of the latest mobile applications to stay ahead of the competition. These transportation and logistics mobile apps help companies do basically everything, right from keeping track of the inventory to collaborating with their external supply partners.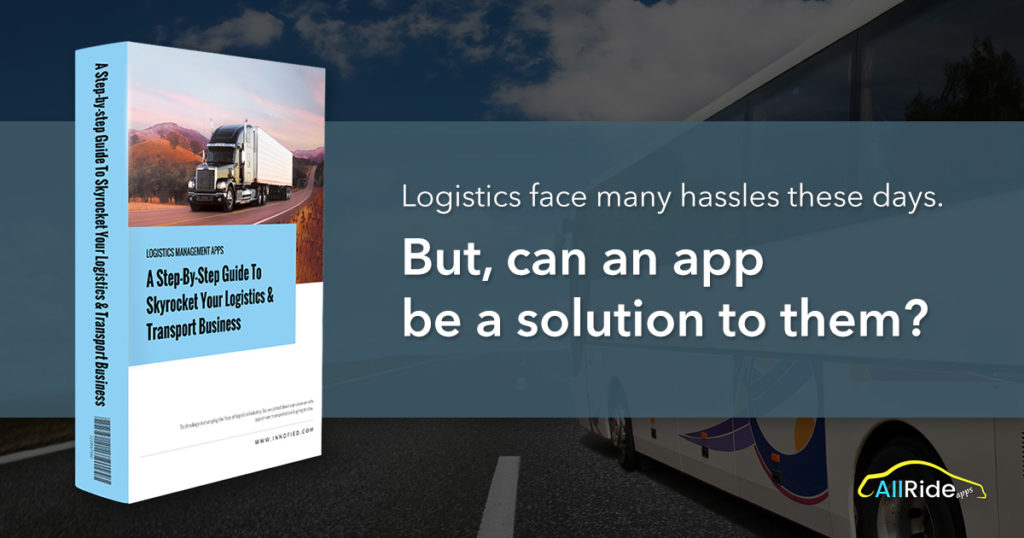 Some of these apps even let you know whether your customers are publishing negative things about your organisation on social media. Getting your hands on these tools means you can do more with your supply chain, which would ultimately reflect on your business' profitability. Also, you can consider having a white label logistics software solution.
Here are some of those apps for logistics management that are doing it right. These apps are nailing it in terms of supply chain and warehouse management.
1. Scandit

This supply chain mobile app takes barcode scanning to the next level. Built for tech-savvy inventory managers, it enables on-the-go barcode scanning from any smartphone (Android as well as iOS). Unlike devices that are made for barcode or QR code scanning, Scandit does not require the scan to be flawless in order to process the data. It can even scan barcodes that are in hard-to-see places and enables easy sharing of scanned data across other devices.
2. ServiceMax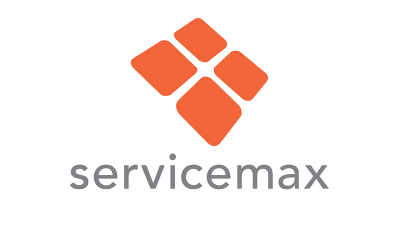 This is one of the leading apps for field service management. It seamlessly integrates functions like order management, social media monitoring of customers, workforce optimization, etc.
Built on Salesforce, it comes with analytics so you can understand things in a little more details. ServiceMax offers a 360-degree view of everything from the performance of your service agent to the tweets your customers are posting about your company.
3. TomTom WEBFLEET

When your workforce is out there, managing the day-to-day activities of your organization can be pretty challenging. But with this app, it becomes much easier. This online application lets you easily manage those operations and helps your workforce focus on what's more important – the work out there in the field. With the help of this app, you can manage your fleet practically 24/7. All you need to access it is a web browser.
4. CoPilot Truck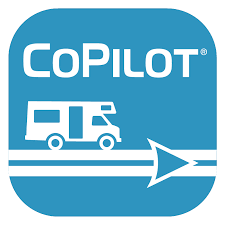 This is really one of the best transportation and logistics mobile apps out there. It's a highly effective application for the trucking industry. It's not really Google Maps. It offers turn-by-turn navigation and comes with additional algorithms that help truck drivers navigate through better routes based on dynamic route information, load type for hazardous materials, truck size, height and weight etc.
Read More: Mobile Apps Get Picked Up by Independent Truckers for Better Routes (Wall Street Journal)
5. EazyStock

This one's a cloud-based inventory optimization tool which systematically decreases the bad inventory from your warehouses and at the same time, increases the availability of your healthy inventory. Comes with API integrations with any ERP system, this tool cuts the workload of your inventory managers by making it a breeze for them to automate key processes like procurement and replenishment. Not only that, EazyStock also makes it easy for you to forecast and plan your inventory.
Your inventory would be much easier to plan with logistics management apps. #supplychain #logistics #apps
Click To Tweet
Finally,
Perhaps the greatest advantage of logistics management apps is that they can deliver and receive information and the like. These apps help you get crucial data and that too, in real time. Transportation and logistics mobile apps are useful for you as well as your employees. These can also be used to record, store and manage valuable data which can help you come up with more responsive business decisions.
Not only do these apps reduce complications in maintaining accounts, billing etc., these also make a great alternative for manpower and minimize human errors. This automatically improves your profitability.