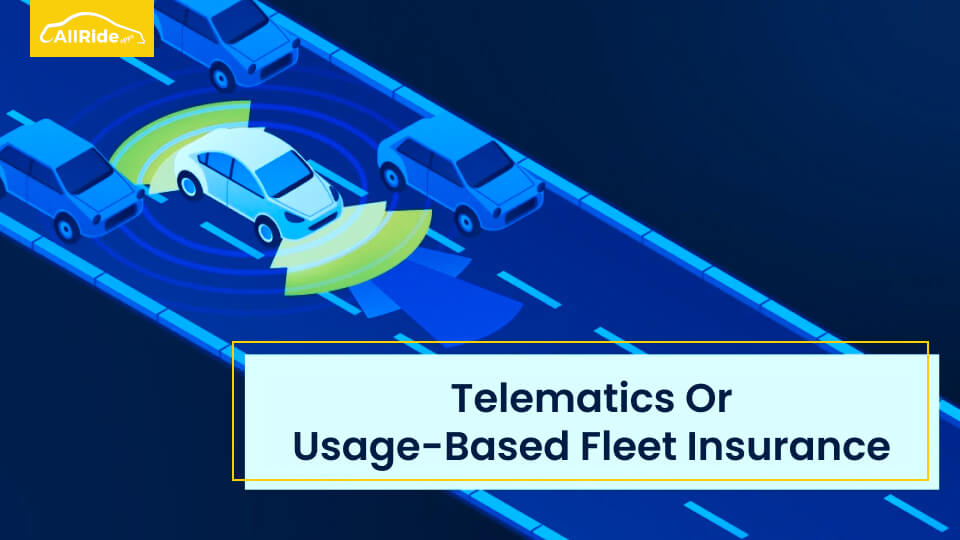 Telematics Insurance: Boon To The Insurer And Insured?
Vehicles today come with a ton of safety features right out of the factory. However, four and six-wheelers during the early 20th century .
So, in case of a mishap, the vehicle owner had to bear all damage costs to the vehicle and surrounding properties. The UK Road Traffic Act introduced a compulsory car insurance scheme in the 1930s, and other countries soon followed suit. Today, the insurance ecosystem is much easier and more convenient.
Traditionally, insurance companies calculate premiums based on a car's age, make, model, and other factors. This sounds good until you realize that premium prices do not factor in a key aspect: driver behavior. When no two people drive the same way, then why should premiums be the same based on the vehicle's specifications?
This article sheds light on telematics insurance and discusses how it can be used to adjust premium rates based on your driving habits. 
What Is Telematics Car Insurance?
Unlike the early days, the focus of modern insurance programs is personalization rather than generalization. Telematics car insurances and usage-based premiums are the key enablers of this change.
Telematics car insurance is a type of policy where your insurer monitors your driving habits and adjusts premiums accordingly. The central idea of this insurance policy is that you can avail of a discount on your car insurance if:
You are considered "safer" than typical drivers
You drive fewer miles than the average
What Is Black Box Insurance?
Currently, one of the most popular kinds of telematics insurance uses a black box. It is a small device inside your vehicle that uses GPS to transmit data about a policyholder's driving to their insurance company. Fleet managers can then use the collected data to monitor fleet performance and boost operational efficiency.
The company then uses this data to gauge and give a driving score, which generally ranges from 0 to 100. The higher one scores, the safer they are assumed to be, and the more they can save on insurance costs. 
How Does It Work?
Telematics auto insurance programs collect data to track your mileage and rate your driving behavior. Such telematics programs are designed to gather data pertaining to the following:
Phone usage while driving
Location
Idling time
Fuel consumption
Speed
Hard acceleration
Maintenance issues
Instances of harsh driving (for example, hard cornering and braking)
As a result, telematics insurance companies can identify and segregate high-risk and low-risk drivers premised on their on-road behavior. And if you present a lower risk of mishaps than the average driver, you can save up on your premiums. 
Some common devices in telematics systems that insurers use to collect statistics and monitor habits include the following:
Bluetooth beacons
Smartphone applications
Diagnostic plug-in devices
Regardless of the kind of telematics program, insurance providers track the driving behavior of policyholders in real-time. You can, in some cases, select the telematics technology that you would prefer to use. 
But, bear in mind that various devices track different things. For instance, a mobile application can track your cell phone usage while driving, and a plug-in gadget cannot. 
Is Telematics Insurance Worth It?
Whether a telematics policy is suitable for you depends on your circumstances. If your fleet primarily consists of inexperienced drivers, you might have to pay higher premiums on traditional insurance plans. 
In fact, insurers often view inexperienced and young drivers as higher risks. To mitigate this risk, they tend to extend higher prices for policies. Therefore, telematics insurance plans could bring down the insurance cost by providing a way to monitor fleet and driver performance. 
Furthermore, it provides a range of benefits such as the following:
Continual lower costs:Insurance costs get lower if driving scores keep proving that you are a skilled driver.
Savings on low mileage:If you do not drive regularly, you can save money on low mileage as well.
Additional security: Anti-theft GPS tracker installed in your car can help you locate the vehicle right away in case it gets stolen.
Personalized feedback and tips:

Most insurers allow you to track your scores and send you feedback via a custom driving dashboard, which creates room for improvement if you are not the best driver. 

Various coverage options: The commonly available coverage options available with the best telematics insurance providers are collision insurance, liability insurance, personal injury protection, medical payments coverage, uninsured/underinsured motorist coverage, and comprehensive insurance.
Secure Lower Insurance Premiums With AllRide Apps!
Traditional insurance costs are based on various factors but not on how well you drive on a daily basis. Telematics insurance, on the contrary, bases your insurance rate on your current driving behavior and offers discounts on good habits behind the wheel. So, the better you are on the road, the more you save! 
That said, the insurance can lead to lower as well as increased rates; not everyone can make savings with such a plan. For example, drivers who cover smaller zones or do not average a substantial number of miles a day may not receive a discount—even if they are decent drivers. Similarly, such plans might also exclude drivers plying regularly on night shifts. 
AllRide Apps brings you advanced AI powered telematics solutions that monitor minute driver behaviors, allowing you to secure lower insurance premiums on better plans. You can talk to the team at AllRide with your requirements and get custom solutions for your needs.