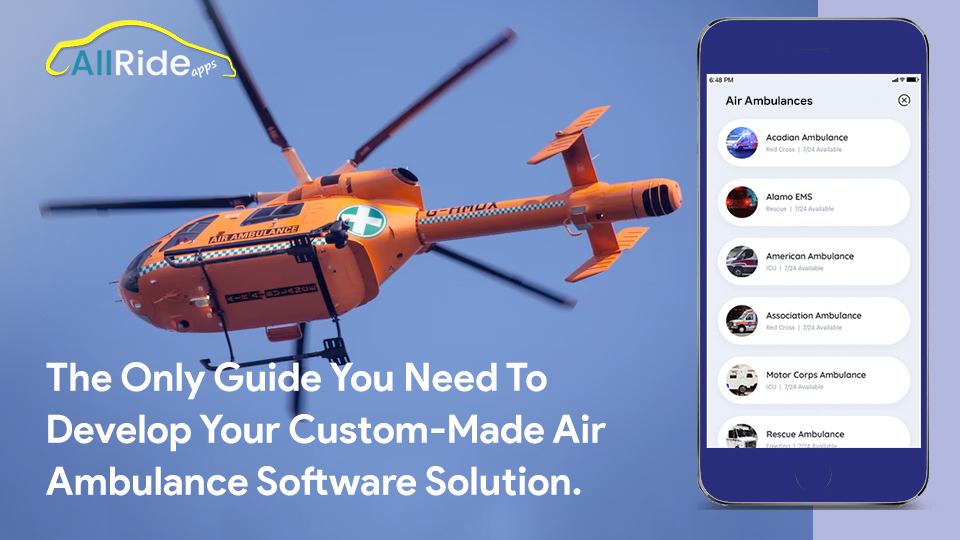 Complete Guide On Air Ambulance Software Solution Development
Air medical transport depends on efficient dispatching of air vehicles to offer the swiftest and finest health care probable for patient transfers. These complex dispatch decisions involve high time pressure, insecurity, and the dynamic scenarios of medical transportation via Air Ambulance Software Solution.
Besides, if you are operating an air ambulance service, various technologies and devices are needed to enhance effectiveness in your operations. You need to provide excellent patient care in different situations in the air.

Some technologies can assist you in precisely recording your patient details and swiftly retrieve current data about the patient. Other tools may be able to handle your inventory and teams more resourcefully.
However, with so many preferences, you may have some difficulty identifying and selecting special air ambulance software that could assist your healthcare flight teams and completely enable all the involved operations.
What if you end up putting funds in a costly air ambulance software solution that your team doesn't really require? In this blog post, you are going to discover detailed recommendations on air ambulance software development through a complete guide.
Factors To Consider Before Investing In An Air Ambulance Software Solution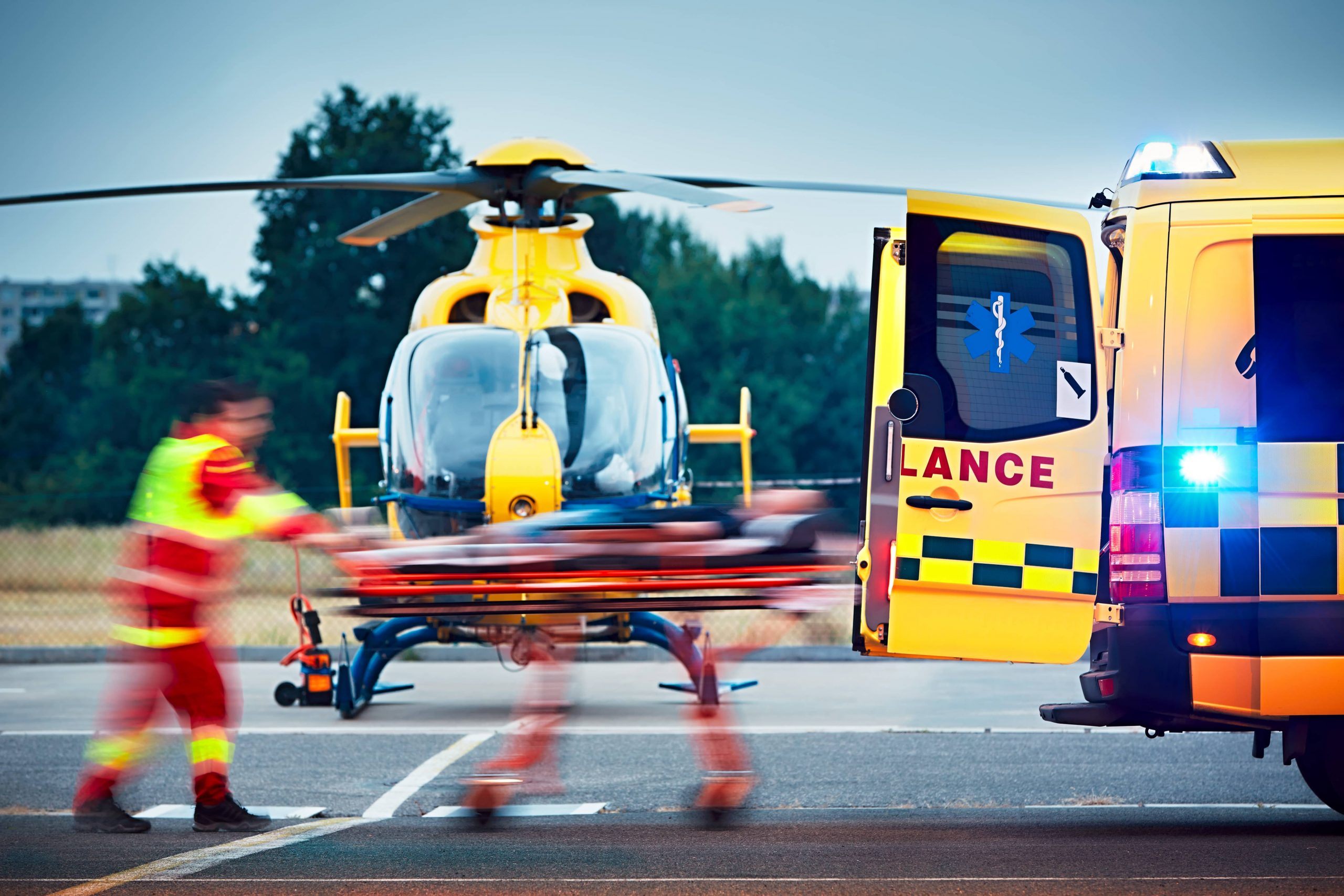 We suggest you consider all the following points prior to you make a decision to fund Air Ambulance Software Solution for enabling your operations:
A)
Meet all your requirements
The air ambulance software solution should be packed with all your required features developed to lend a hand to air ambulance companies as yours run more effectively and seamlessly.
B)
Have precise functionalities 
First of all, you require considering what sort of functionalities you actually necessitate in your existing operations and what are the future plans for your air ambulance software.
For example, you might require a staff scheduling functionality if you are running a big-sized operation with numerous employees. Maybe your medical team requires a better software tool for quickly recording and fetching multiple patient records all at a time. Or you might need functionality that could assist you better handle your existing and futuristic inventory levels.
C)
Compatibility with accessible resources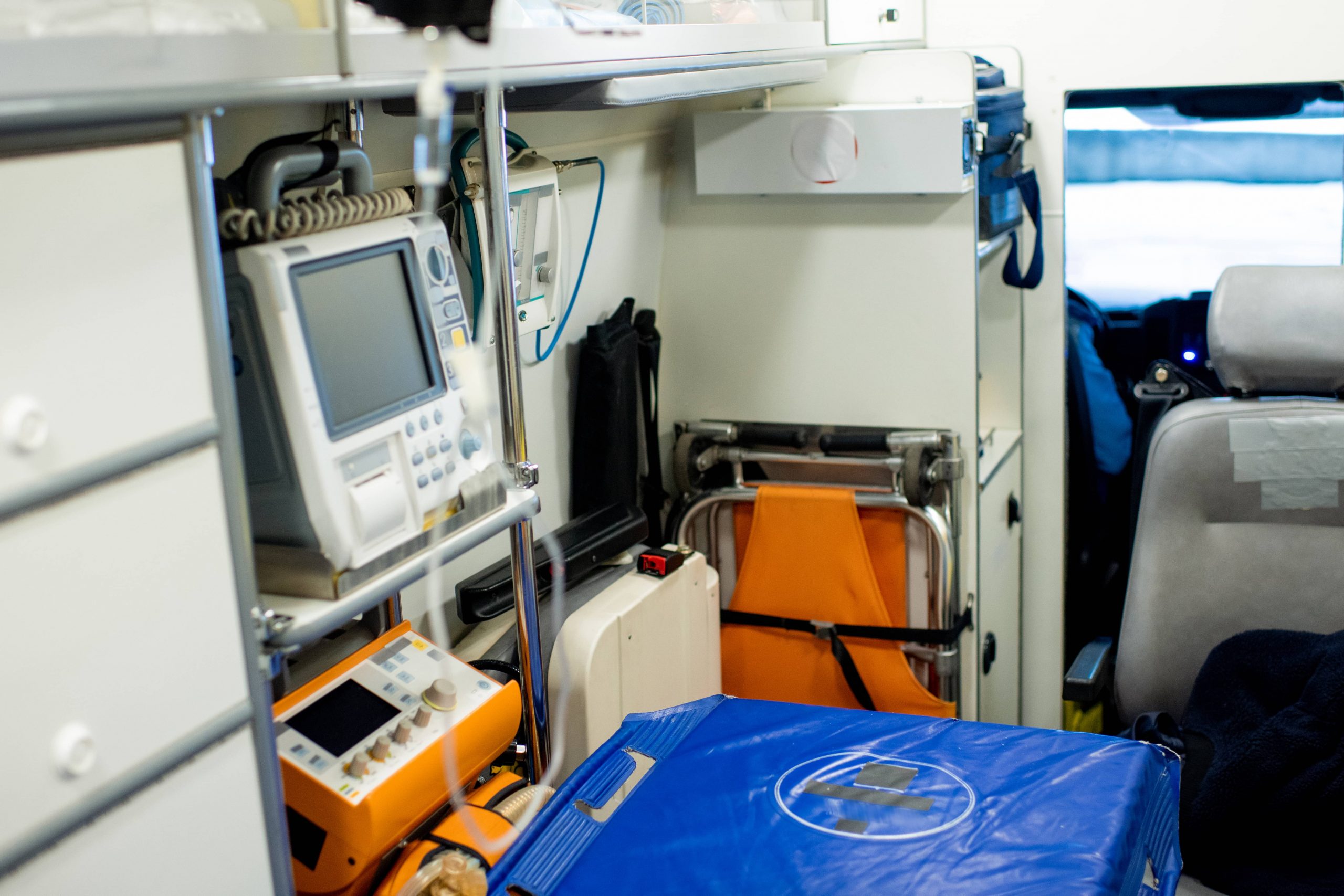 Before investing in an air ambulance software solution for your flight operations, you also require to ensure that the software is flawlessly blended with the current resources. For example, portability is a huge factor for air ambulance crews, and you might want to build software that can be effortlessly utilized on handheld devices.
D)
Other factors
In addition to these factors, you are also required to consider other points based on the customized needs of your existing operation. Also, your budget to have air ambulance dispatch software for facilitating your operations is yet another crucial factor.
Features To Look For In An Air Ambulance App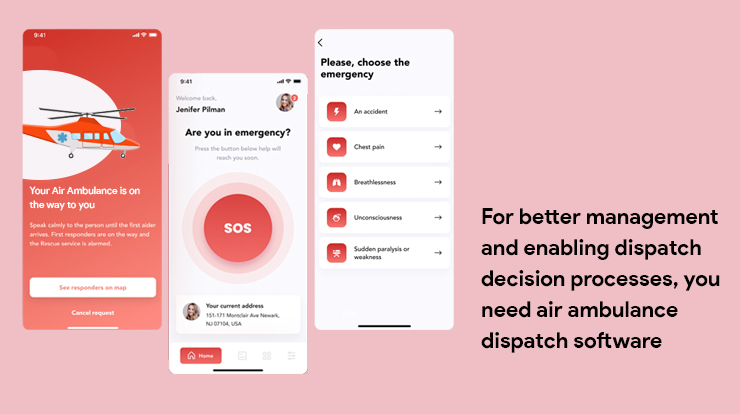 Here are the significant features and functionalities that help in streamlining an Air Ambulance Software Solution.
1. Create itineraries quickly
Turn quotations around swifter and create flight itineraries rapidly. Your Air Ambulance Software Solution must display the staff history with all the comprehensive flight details, which can be retrieved quickly at any point in time.
2. Enhance communications
Chatbots are the latest feature that is blended into recent apps. You can speed up authority approvals and ease health reportings by precisely building chatbots in your ambulance app. However, it is highly significant that your chatbot caters to all types of queries and resolves the explicit challenges of the concerned user base.
3. Employee management
Using an air ambulance app you should be able to deal with your flight and medical staff with a glance. This is a vital feature as there is very limited time to manage all the activities, tasks, and users in an air medical emergency. 
4. Central data storage and documentation
Through an air ambulance application, you can archive all applicable data and insights in one commonplace. This feature helps as data can be securely stored, safeguarded, and easily fetched when needed.
How A Software Solution Can Manage Air Ambulance Dispatch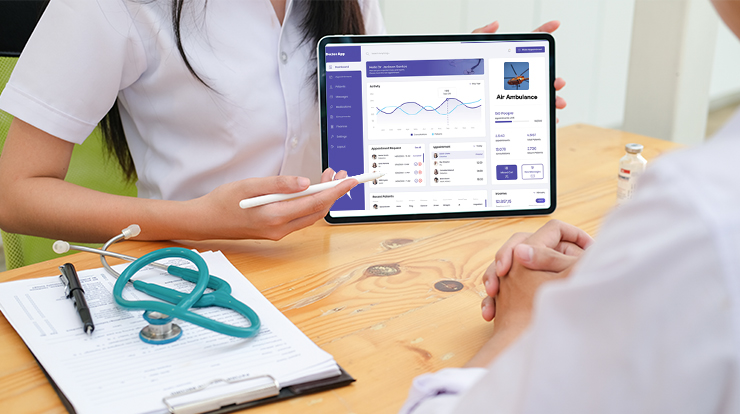 Dispatch decision-making can be multifaceted to back because of the complexities of the work involved with air ambulance services and operations. For better management and enabling dispatch decision processes, you need air ambulance dispatch software.
a)
Handle all your air ambulance activities and tasks
Air Ambulance operations involve precise tasks in diverse, challenging domains that need to be explicitly managed. These domains and specific fields include health care, aviation, and logistics.
An air ambulance dispatch software needs to address all these activities and tasks with one inclusive solution, getting rid of any inconveniences and not paying for diverse kinds of business software tools or packages that are not explicitly developed for this particular application.
b)
Enable swiftness, proficiency, and efficiency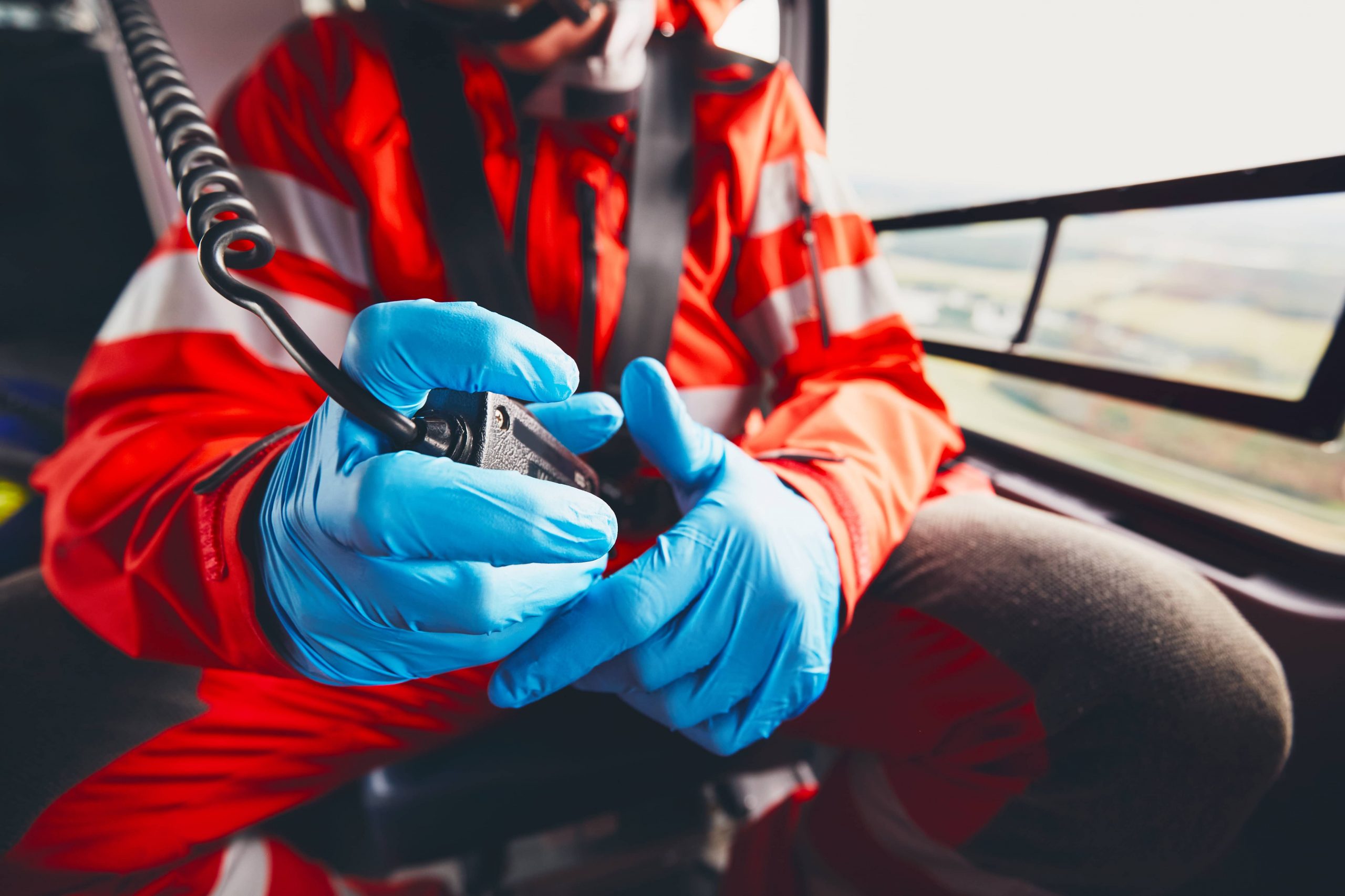 A software development company has to develop and test the software solution to make sure you have all the details you require to make an informed quote swiftly, execute the jobs and enable your services profitably.
c)
Automate the processes and save person-hours 
With a better air ambulance software solution, you can win more projects with quicker client response time and save on multiple involved resources. You can enable your operations with faster quotes, enhanced crew scheduling, improved dispatching, professional flight planning, easy invoicing, and precise data management.
d)
Quickly view the status of every job around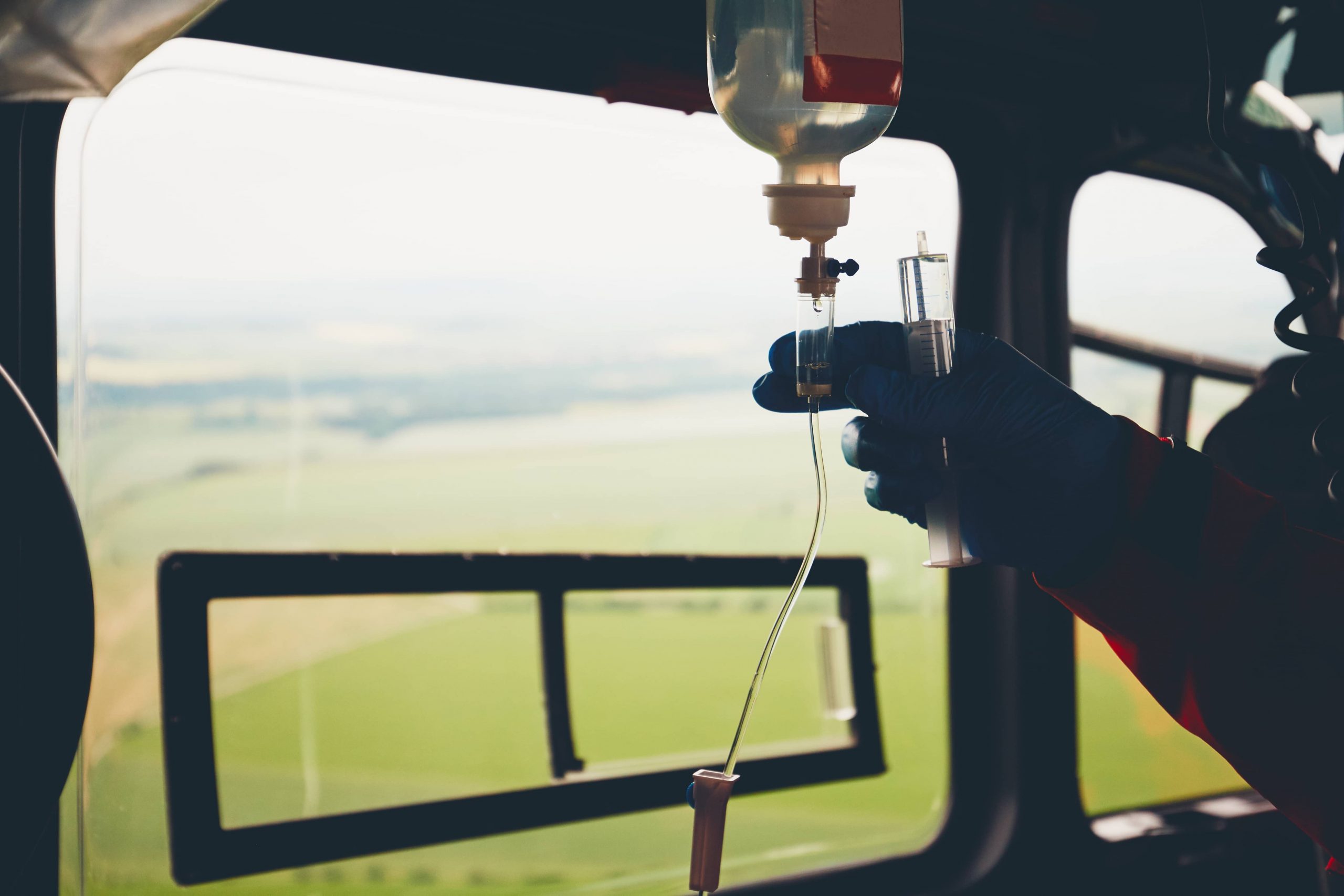 You can view the status of every existing job and upcoming tasks at a quick glance. The staff on a flight can instantly update their status remotely through the software system.
e)
Updates staff with notifications and alerts
You can alert and notify your staff members and confirm status quickly through text messaging or convey detailed information through emails.
Developing A Comprehensive And Budget-Friendly Software With AllRide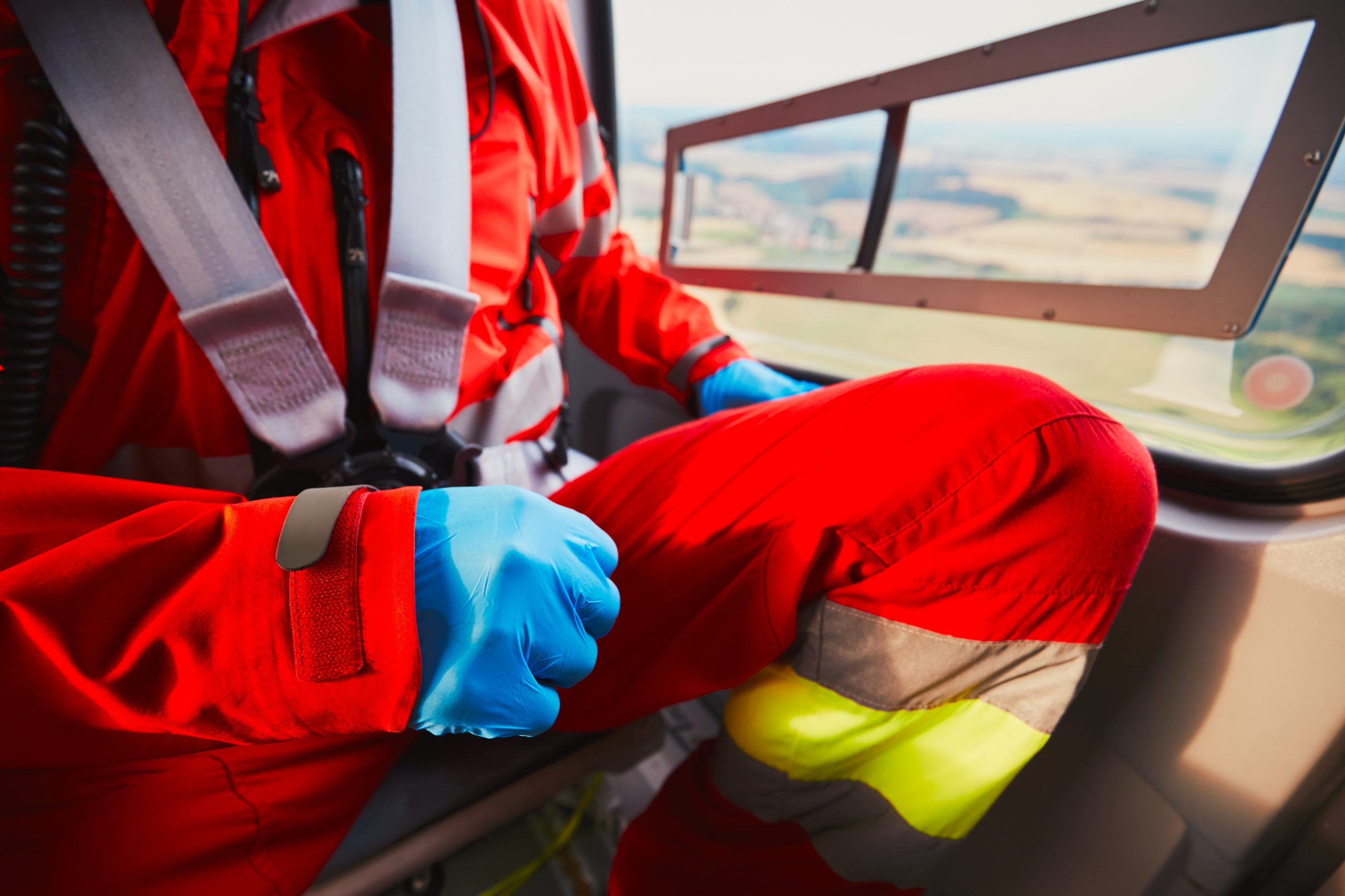 As rural hospitals redirect and send severe medical crises to bigger cities, the healthcare requirements are never easy to manage. An effective air ambulance software solution has to be catered to your flight to simplify air ambulance operations and manage the professionals, along with other stakeholders.
Highly customized air ambulance software developed through AllRide can better manage operations when compared to traditional software tools. They can even handle scheduling, time & attendance, and payroll features for specific air transport clients with tailored functionalities.
Building well-researched software through AllRide can offer enhanced medical services with abilities that are not present in generic software solutions. The scalability levels of your air medical operations are not impacted, as custom air ambulance software or application eases the management of operations across SMEs while offering larger companies the flexibility to expand their bases.
Every air ambulance service requires offering the most superior quality service to their clients and communities. By providing enhanced assets for interactions, the use of air ambulance software will boost your company's ability to manage any facet of the job with ease and simplicity. Any air ambulance software solution should be designed and developed with your domain in mind. 
Precise Software Solutions Can Offer You Unparalleled Services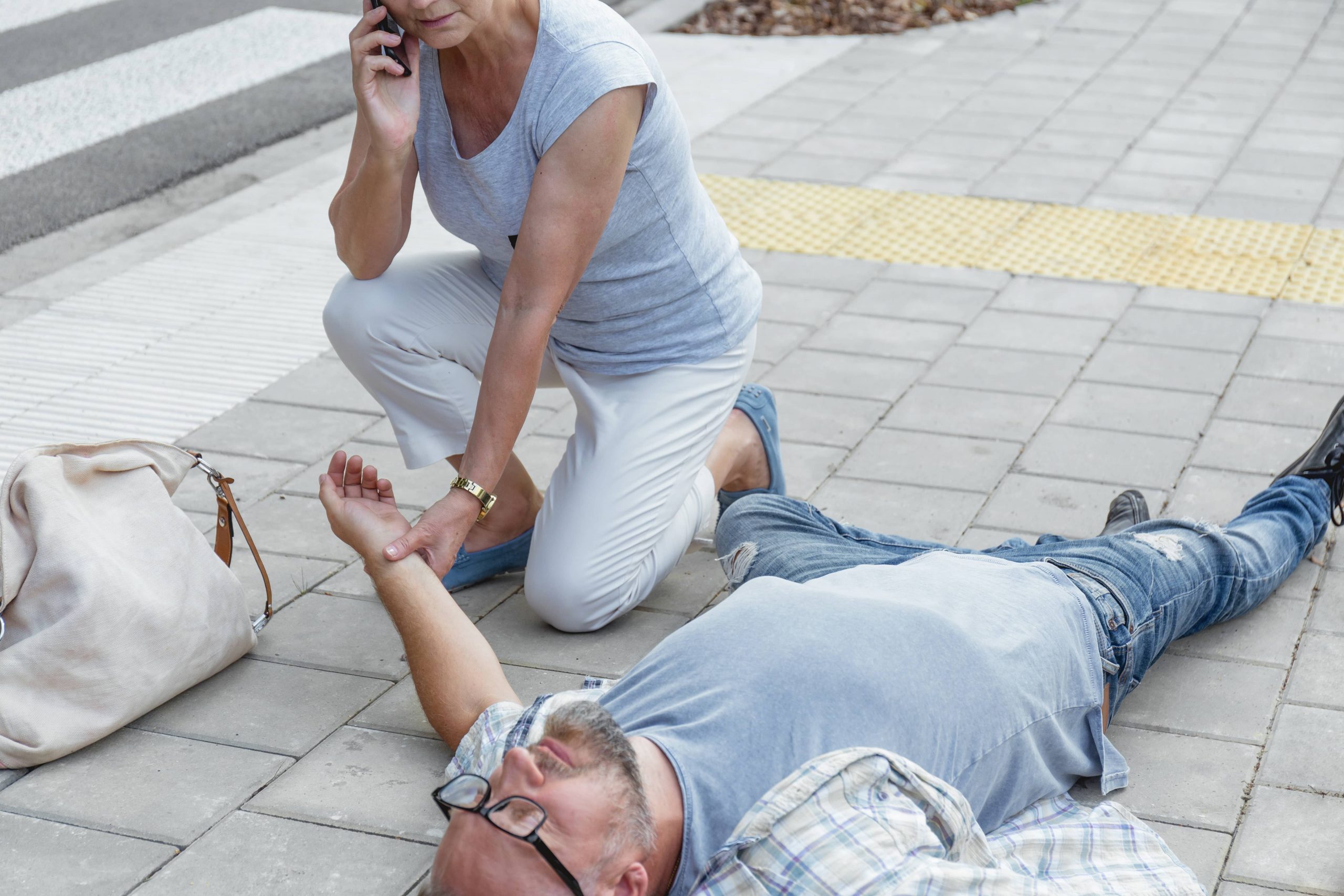 Suppleness to fit your exclusive requirements, but easy enough to handle efficiently

Allow staff to check schedules, manage pick-up and swap shifts, enable requests for time-off and submit certifications right from their smartphones

Straightforward and intuitive reporting software with numerous built-in reports

Enable boundless group permissions for every stakeholder in your company group

Control access to precise bases or areas for explicit user sets

Develop multi-faceted rotations and scheduling patterns for diverse medical professionals like flight paramedics, flight nurses, and pilots
Customized air ambulance scheduling software separates itself by providing functionalities that other app programs do not possess.
When matched to employee handling software features, tailored Air Ambulance Software Solution is more budget-friendly across the industry. And it involves minimal risks of development or usability failures.
Moving Forward: Win More Medical Missions With Air Ambulance Software Solution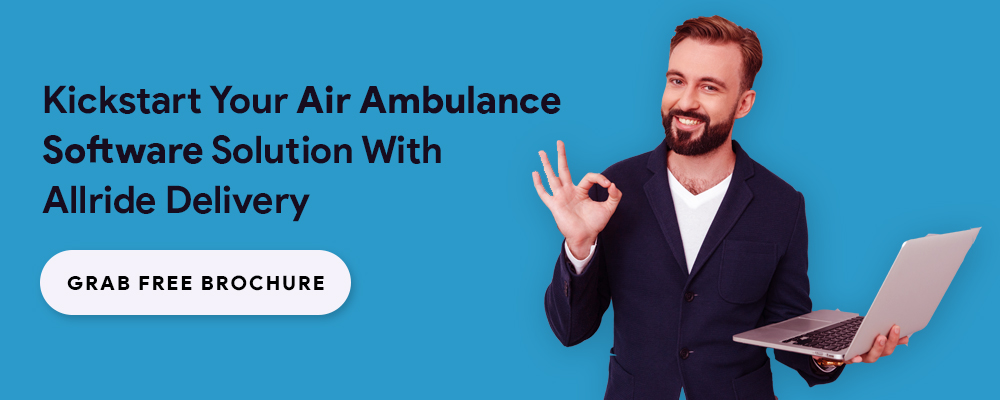 We very well know what it precisely takes to facilitate air ambulance operations and what enables medical missions, as at AllRide, we have built similar software solutions for precise professionals and related service provider companies.
We invite clients with air ambulance software requirements for free consulting services. Our AllRide Ambulance Booking Solution experts would discuss how together we can build a customized air ambulance software solution, helping the involved partners and stakeholders.