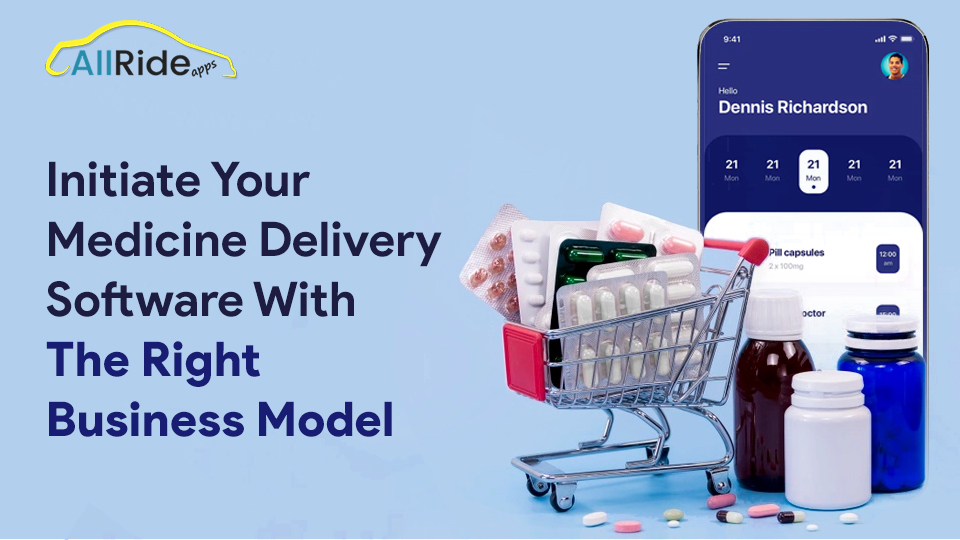 Hand Pick The Best Business Model For Medicine Delivery App
From cabs to food and even salons, every industry is entering the world of on-demand apps to deliver the best of future services. The pharmacy industry has now entered the online market, adopting innovative ways to reach out to its customers and meet their needs at a wider scale. That is the reason why they are choosing the best Business Model For Medicine Delivery App. 

In the time of COVID-19, the medicine delivery app development has emerged as the biggest support mechanism as it has allowed pharmacy retailers or local chemist's vendors to supply medicines and other health supplies at the doorsteps of customers in times of need. During the pandemic when people were ordered to stay at home, these on-demand medicine delivery apps allowed people to check and order a product hassle-free, with just a few clicks. Soon the trend became popular and people began to turn to on-demand medicine delivery applications development.
Why Invest in an On-Demand Medicine Delivery App Development?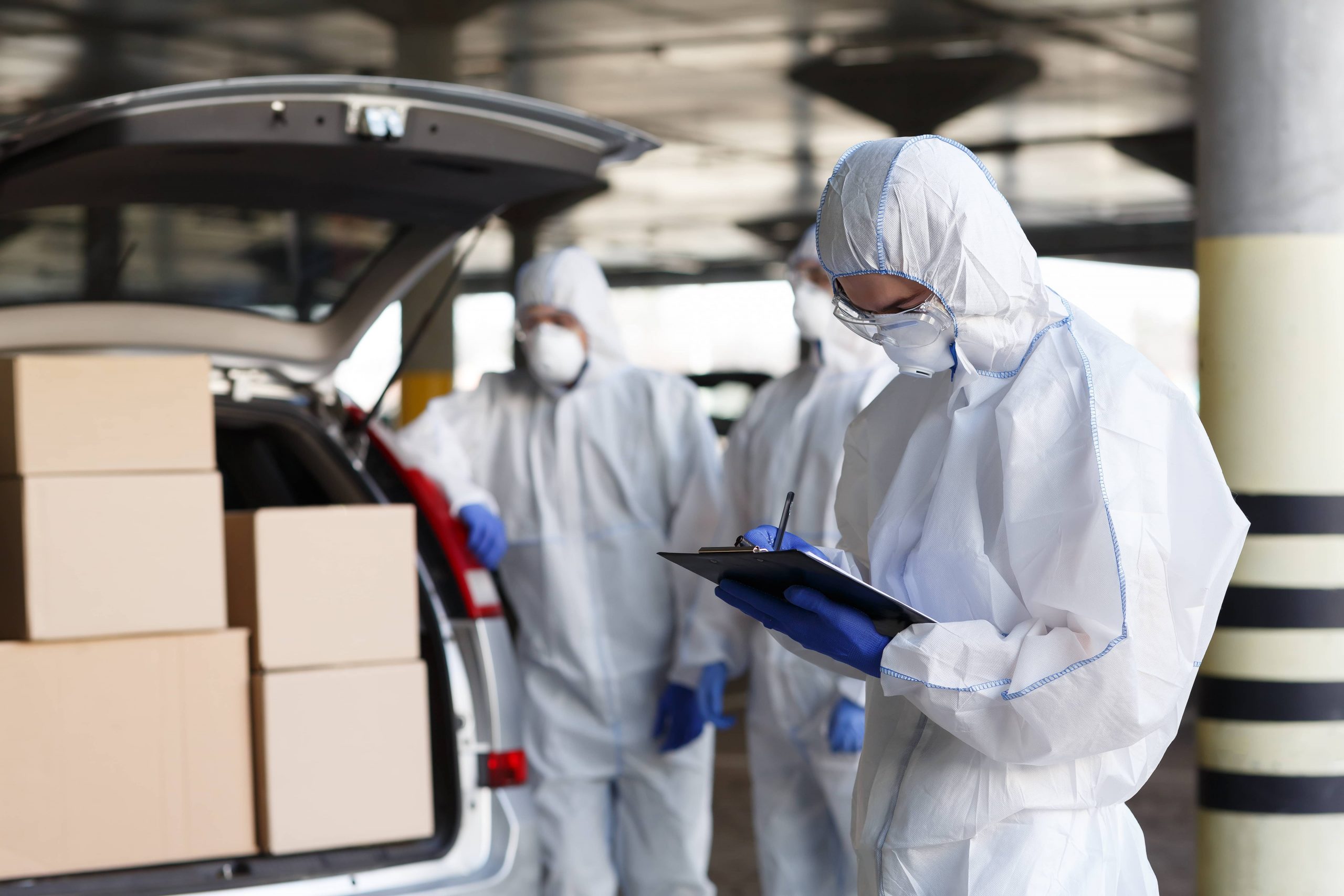 The development of the on-demand pharmacy delivery app has disrupted the pharmacy industry by bringing innovation to the supply chain and delivering medicines even in remote locations.
Due to the convenience of shopping at home, that too with attractive discounted offers and quick home delivery, customers nowadays prefer to buy medicines online. In addition, online retailers can meet the needs of a growing demographic. And that's why many medical businesses and enterprises are now looking to invest in on-demand medicine ordering and delivery app startups.
 As COVID-19 has increased the demand for online pharmacy systems and the growing use of the Internet and online services have put pharmacist retailers online.
It becomes easy to launch this type of on-demand medicine delivery app when you use pre-built medicine ordering and delivery app development software solutions.
Business Model For Medicine Delivery App: Types to Consider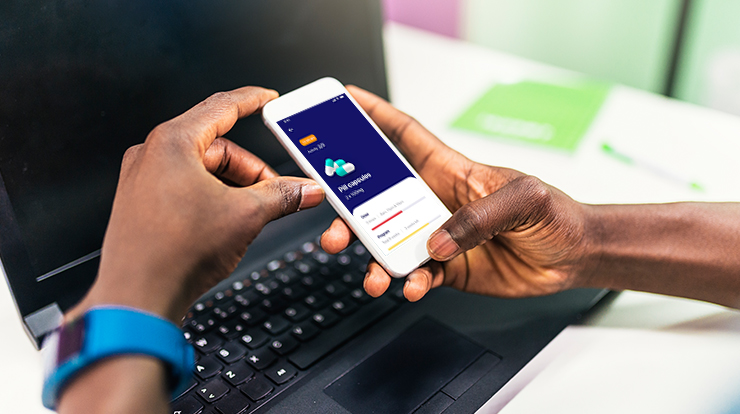 Basically, there are two business models for medicine delivery app that need to be considered before starting a medicine delivery business. Have a look:
Operational Business Model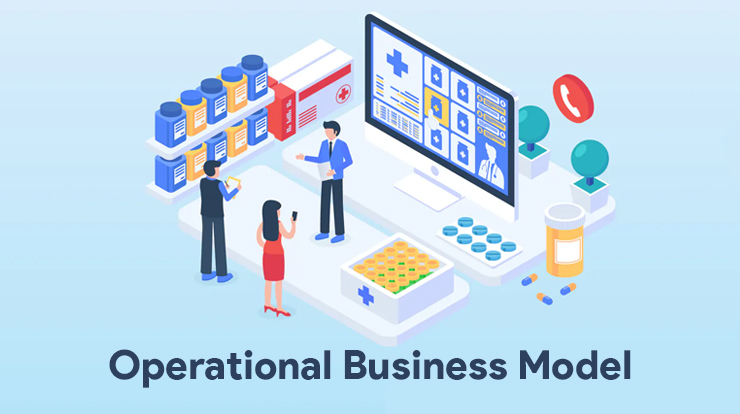 The first model is an operational business model where the big pharmacy retailers store a significant number of medicines and then expand themselves from the offline to the online world by creating a medicine delivery app for their own business. Customers place their order with their medicine delivery app by submitting the prescription of the medicine they want. The online retailers then check the availability of the received order and send it to the person who ordered those medicines. Customers then pay online after receiving the product.
This business model helps the retailers to achieve high brand recognition as they can provide a variety of medications by having a huge inventory of medicines and other pharmaceutical products.
Marketplace Business Model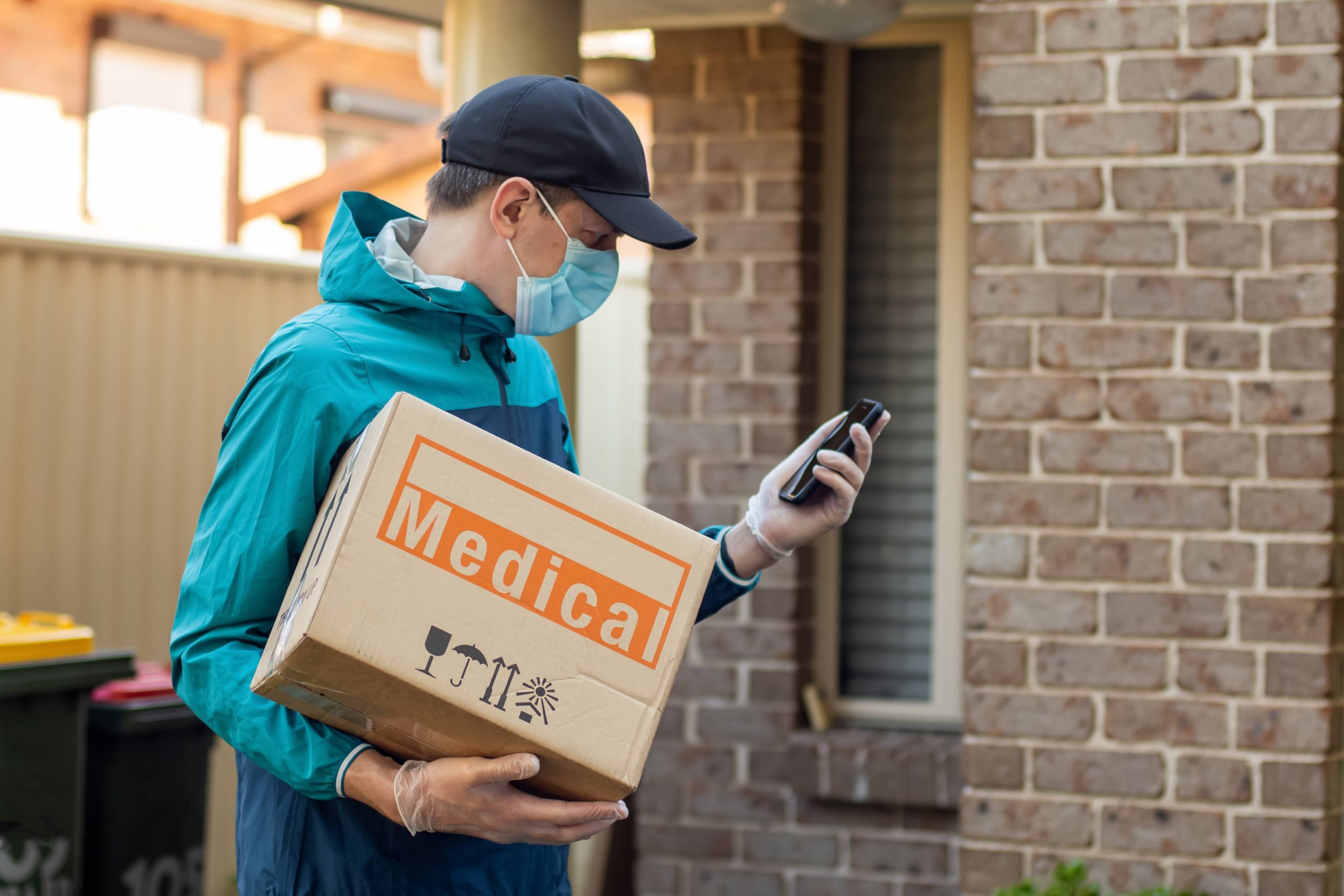 The second model is a marketplace model which works differently, as online pharmacies enter into partnerships with local brick and mortar pharmacies, without stocking the medicines. When a customer places an order with an app, the online pharmacy checks for product availability from nearby local pharmacy stores, which are now part of the app.
They then redirect the order to the local pharmacy store near the customer's address. Once they check the availability of the medicine and the customer makes the online payment, the online pharmacy instructs the delivery partner to deliver the medicine to the customer's doorstep. In this business model, both the parties, i.e. Online Pharmacy and Local Pharmacy share the revenue based on the agreed terms and conditions.
The marketplace model requires very little infrastructure and has no inventory so that entrepreneurs can pool their funds to improve the core operations of the startup. Moreover, this model is also justified as it reduces monopoly and benefits, everyone, in the area by listing all nearby pharmacy stores in the app.
Revenue Generating Opportunities in On-demand Medicine Delivery Applications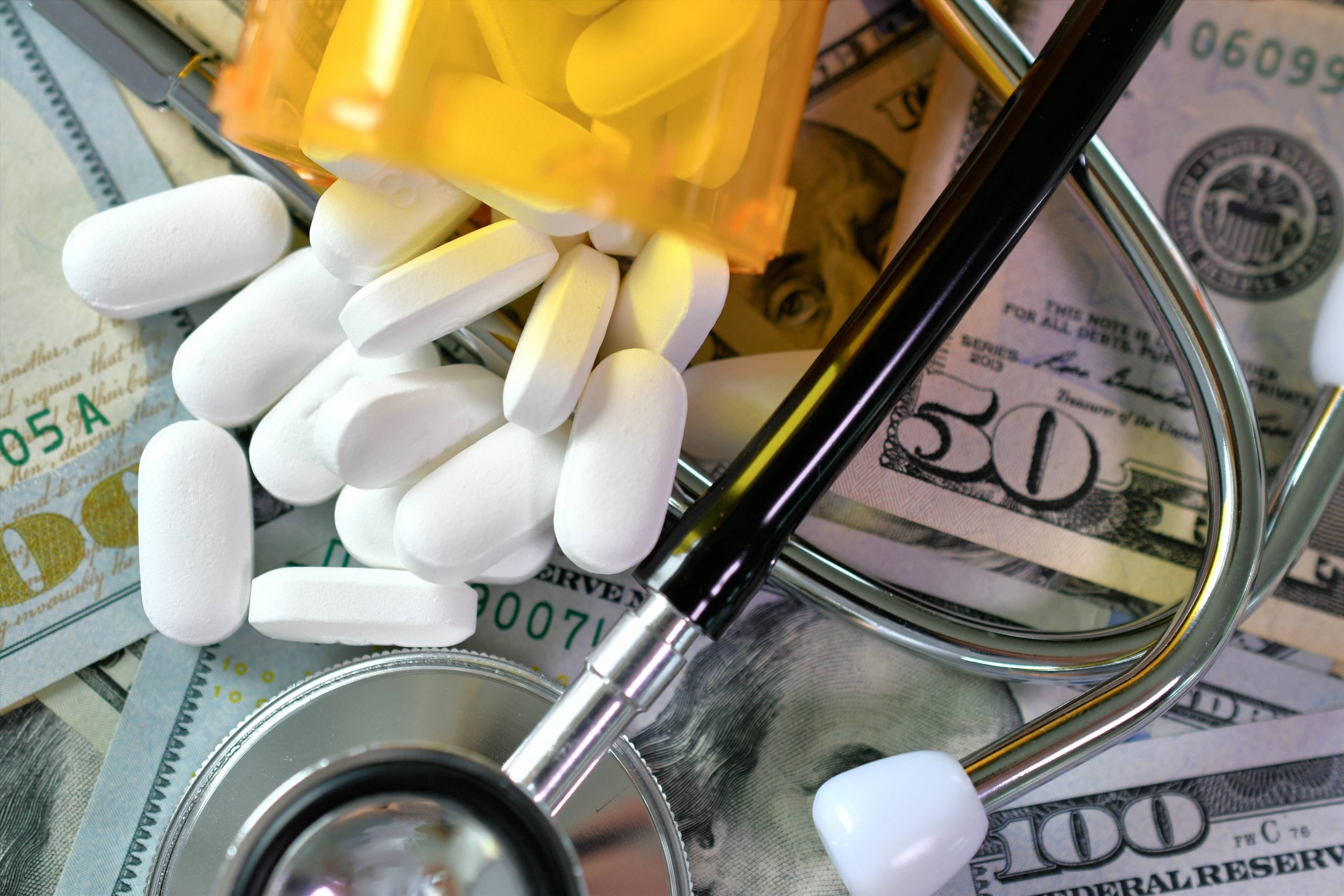 Developing an on-demand medicine delivery application for your pharmacy business can prove quite profit-worthy. Here are a few ways through which you can generate revenue from your on-demand medicine delivery app.
Commission-Based Model
This is the most important and guaranteed model that almost all e-commerce portals follow to earn revenue. Through an on-demand medicine delivery application, e-pharmacy owners charge a predetermined commission on each product sold or the number of sales made on a day-to-day basis. The commission is charged as per the market scenario and scale of your business. 
By sourcing medicines from local pharmacists through the app, the pharmacy player can still be able to offer medicines at a discount to the patient and also earn a huge commission from the sale.
Sell Advertisement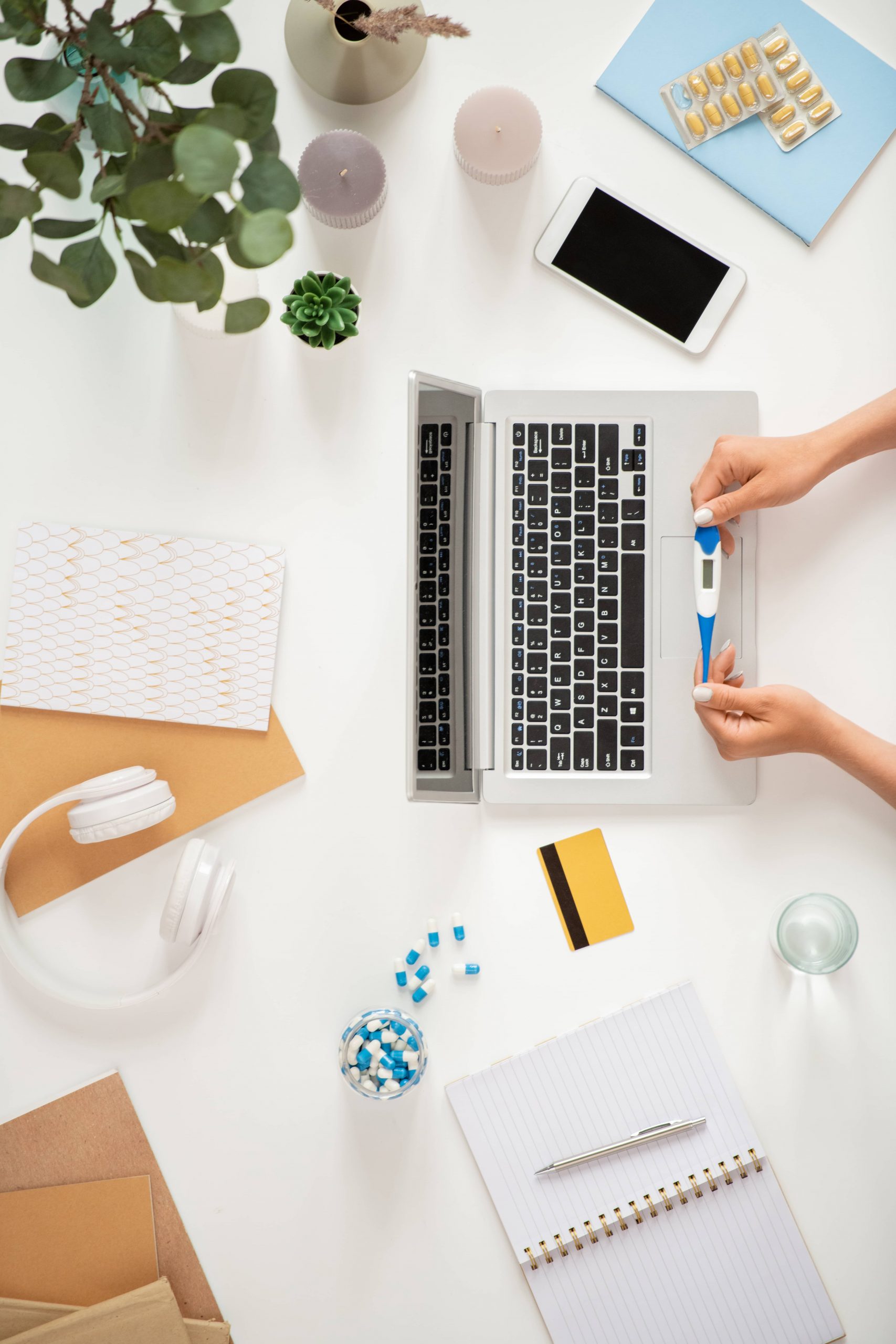 Online advertisements are great sources for the on-demand medicine delivery business model to generate revenue along with the customer. Medicine delivery apps can sell advertising space in various sectors including pharmacy companies, diagnostic centers, e-wallet companies, telecom companies, hospital chains and brands, pharmaceutical companies, insurance companies, etc.
Featured listing/Sponsored listings
Through medicine delivery applications, the e-pharmacy player can often add a featured section to the homepage or search bar to display sponsored results from pharmaceutical companies or medical stores.
Medicine Delivery App Development Has Pushed The Pharmacy Industry a Notch Higher
Medicine ordering and cannabis delivery software development have not only saved the time and energy spent in pharmacy or medicines finding but has also pushed the pharmacy industry up a notch. Apart from hassle-free ordering and doorstep delivery, the app offers an option of reviews and feedback, where customers can easily communicate with the service provider. From a business point of view, the app does not require any major investment in the purchase of any physical location.
Medicines Ordering & Delivery App offers top-notch benefits to its customers as well as pharmacies:
For Customers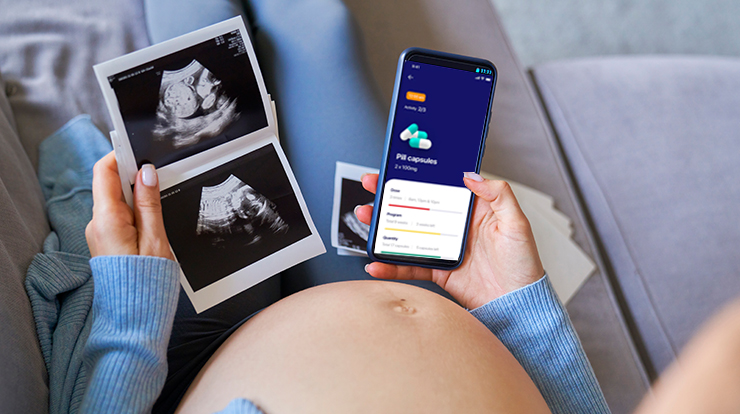 Saves Time and Energy: With the on-demand medicine delivery app, customers do not have to wait in long queues inside a hospital or medical store to get their medicine, instead they can get their medicine ordered from the convenience of their home.

       

Updates about drug availability: Through push notifications, the app allows customers to receive updates about the availability of medicines or medical devices.

       

Discounts and Offers: Apart from saving time, the biggest advantage of the medicine delivery app is that it offers its users attractive discounts and coupons on their orders, which is otherwise not possible at chemist stores. Sometimes, the app also provides free doorstep delivery which makes it economical for the consumer.

       

Act as an Expert

:

An on-demand medicine delivery app acts as an expert for the customers as it provides descriptions, content, appropriate facts of medicines, official benefits, side effects, everything about medicines before making a purchase. 
For Pharmacies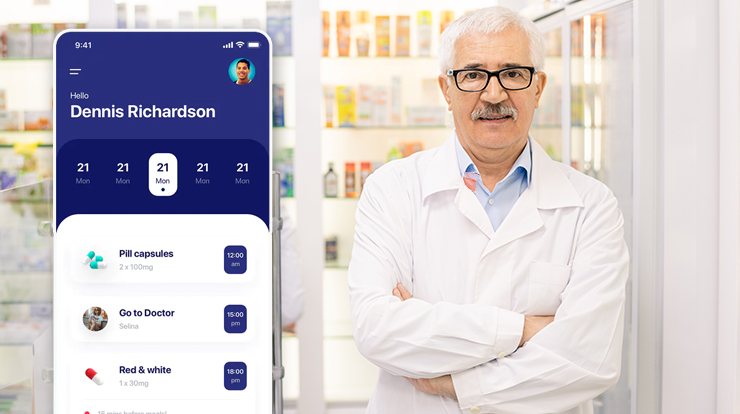 Better Shopping Experience for Users: From ordering to delivery, the app allows pharmacy stores to provide users with a better shopping experience through their high-end services.

       

Maximizing Customer Base: Online medicine delivery app helps pharmacies to maximize their customer base through a variety of schemes and marketing campaigns.

       

Provide High-End Customer Service: Through the app, stores can provide high-end customer services by meeting the demand of their customers and providing them with ordered medicines or substitutes.

       

Digital Inventory: The app allows pharmacies to manage their inventory digitally by providing reminders and notifications about expiration dates and other details of products.

       

Overcome Geographical Restrictions: With the help of these apps, pharmacies can expand their business by reaching new geographic areas and serve customers even in remote locations.

       

Increase Revenue

: On-demand medicine delivery apps are an effective way to increase revenue even in times of crisis as these apps provide users with smart search, real-time tracking, and quick access to instant deliveries.
Challenges in On-Demand Medicine Delivery App Development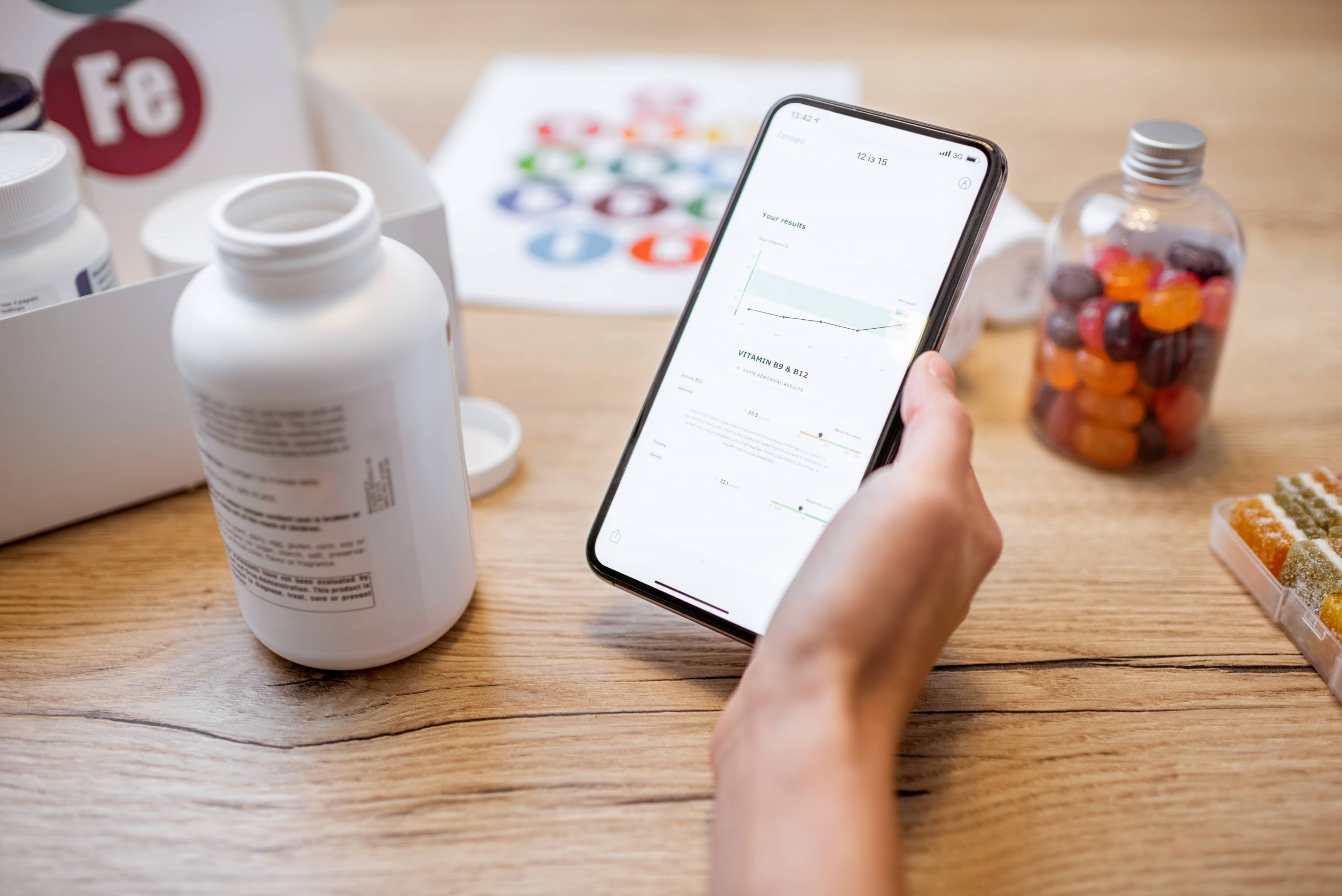 Check out the list of challenges that one encounters in going for on-demand medicine delivery app development:
FDA Regulations:  Medicine ordering and delivery apps must comply with the rules and regulations of the FDA, which has a public health responsibility to oversee the safety and effectiveness of medical mobile apps. The FDA then allows the Medicare mobile app to give users access to services such as tracking their diet, medication, and exercise.

Data security:

It is very important for online pharmacy application apps to protect sensitive patient health information from being disclosed without the patient's consent or knowledge in accordance with HIPAA (Health Insurance Portability and Accountability Act 1996).
Apps should protect the privacy of those who seek medical care and treatment. Apps must comply with HIPAA's safety regulations before disclosing any patient details with hospitals or doctors.
Unskippable Features of On-Demand Medicine Delivery App Development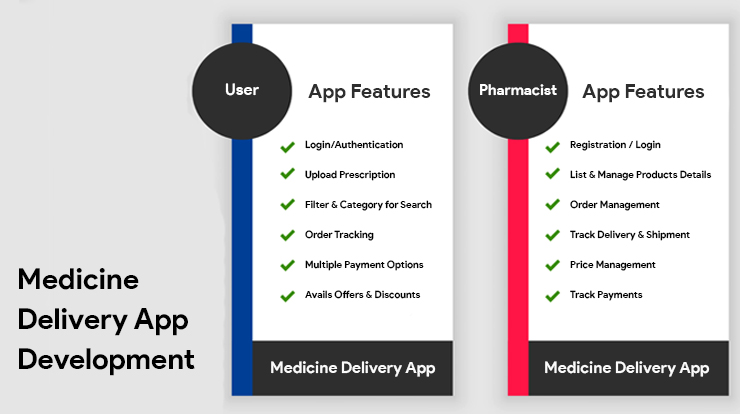 Registration and Login:

The app should allow users and pharmacist stores to sign up and login to the app through

their email,

contact number, and password. 

       

Maintain Profile: The online medicine delivery application enables users

and pharmacist stores

to create and maintain their profiles for a better and seamless experience. The profile should include complete information, i.e. their address, email-id, phone number, previous orders, prescription history, payment details, etc.

       

Digital Prescription:

Customers can easily add prescriptions by linking their phone gallery to their account so that pharmacists can view and dispatch medicines accordingly.

       

Filter & category for Search: The app should have filters and categories for searching medicines so that customers can easily search for specific medicines by entering the name of the medicine along with all the important details.

       

Multiple Payment Options: The app should allow the user to pay through various payment options like Google Pay, Amazon Pay, iOS Wallet, PayPal, Credit/Debit Card, and Cash on Delivery payment.

       

Order History: The app should allow users to have detailed information about their past orders.

       

Avail Offers and Discounts: With this feature, pharmacy stores can be able offer discounts and rewards to customers.

       

Order Tracking and Delivery: The app allows customers and pharmacist stores to track their orders and deliveries in real-time.

       

List and Manage Products Details:

Medicine sellers can set & manage their availability of products independently.·

       

        Order Management:

With this feature, local vendors can easily manage their medicine order requests from a simple-to-use vendor dashboard.

       

Price Management: This feature allows chemist vendors to manage the price of their products.
Cost of Developing On-Demand Medicine Delivery App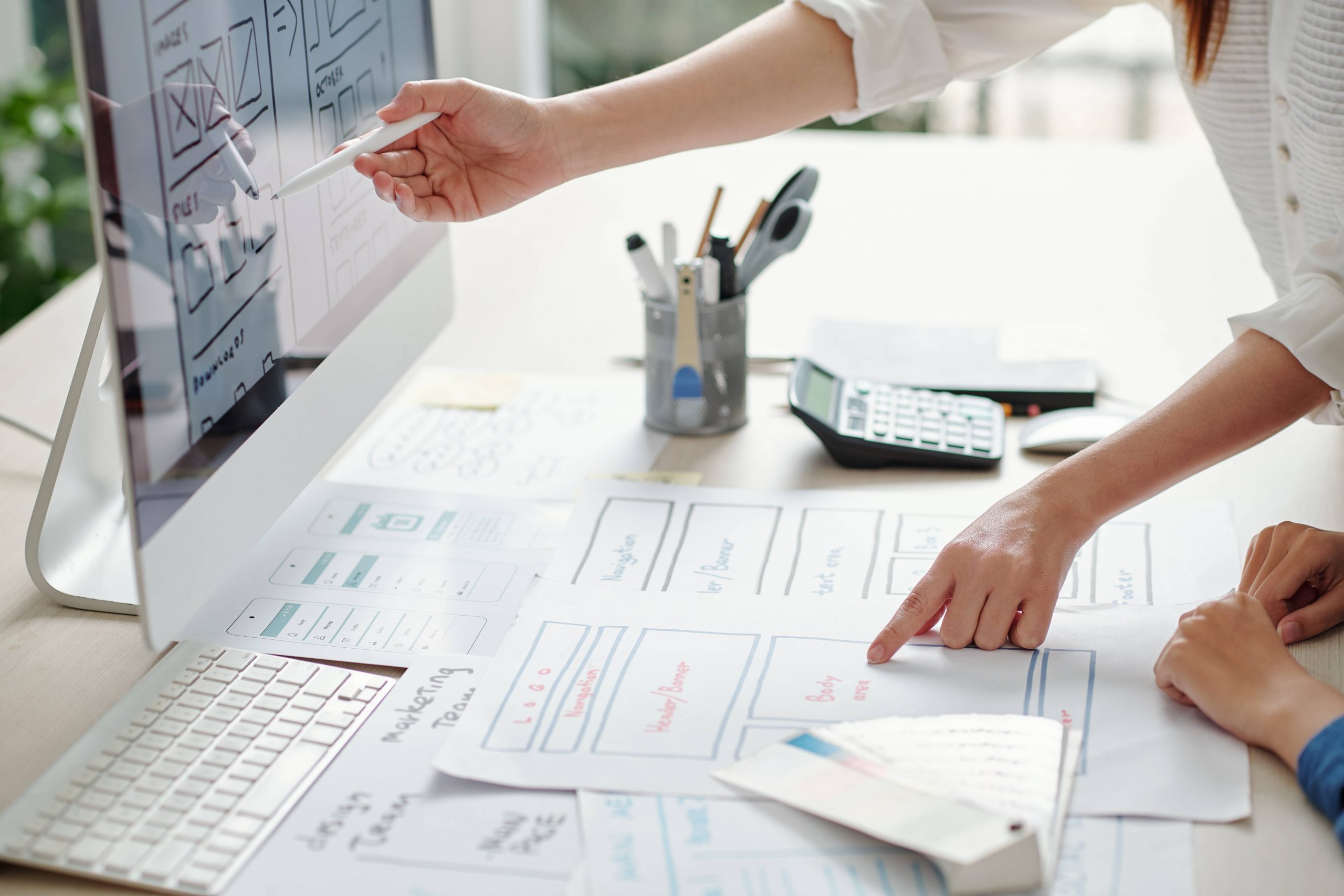 The cost of developing an on-demand medicine delivery app depends on diverse aspects such as:
1.Development Platforms: This depends on which platform you want to develop a medicine delivery app like iOS, Android, Windows, or a hybrid mobile app for multiple platforms.
2. Development Timeline: Depends on the time you require to get the complete app.
3. Business models: As said earlier, the marketplace Business Model For Medicine Delivery App requires less investment as it reduces inventory.
4. Features: The more the features and functionalities, the expensive the app will be. Technology: Higher the technology used, the costly the app will be as it requires more money to hire developers.
5. 3rd Party Integration: Integrating various 3rd party platform APIs will further increase the cost of development.
6. Navigation: The location of your medicine delivering app development solution provider plays a major role in determining the cost. 
It is unfair to predict the exact cost of an on-demand medicine delivery app, as the price depends on the above factors. But for cost-effectiveness, you should opt for the best dedicated Medicine Ordering and Delivery App Development Software team.
Technologies used in Developing a Medicine Delivery App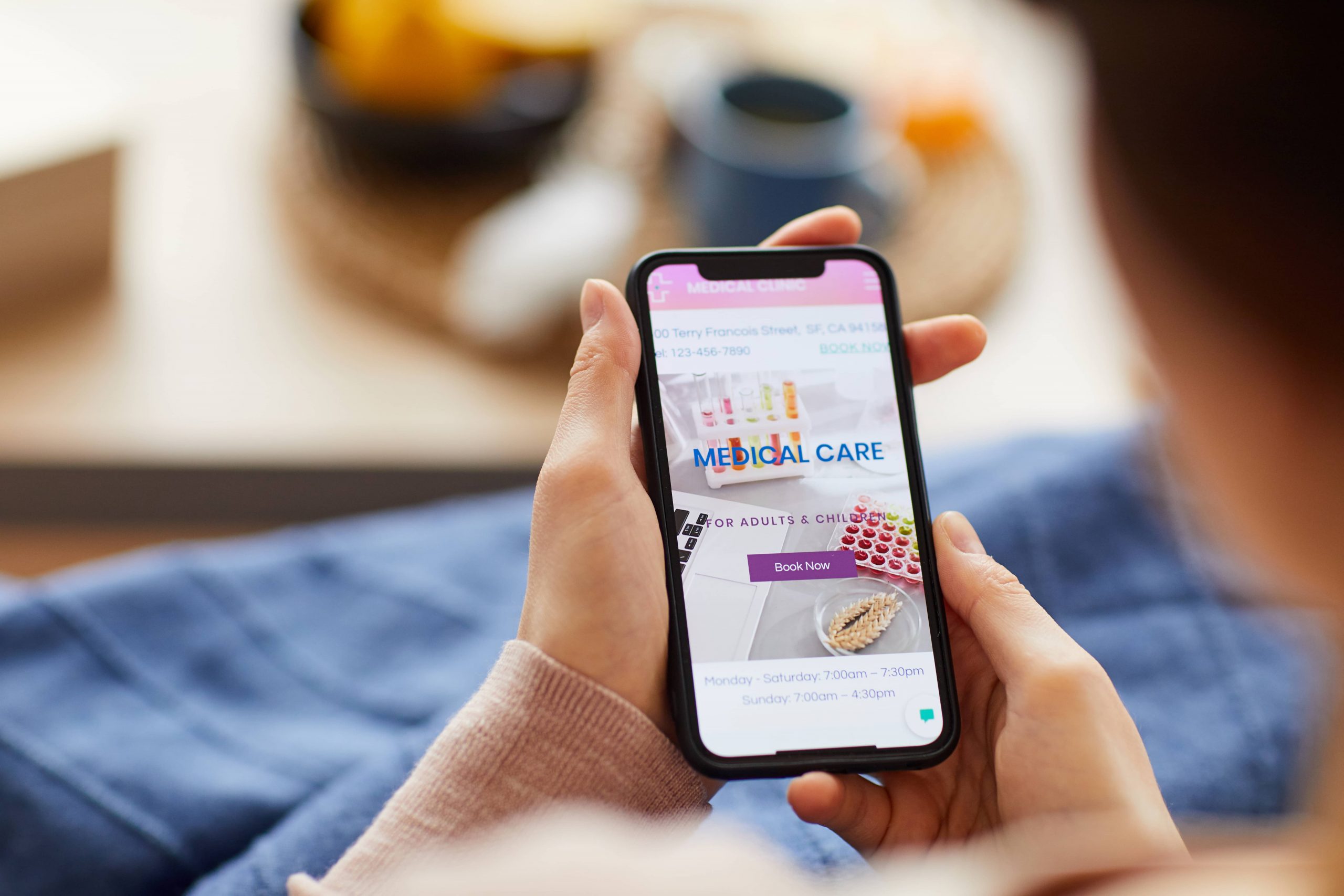 A medicine ordering and delivery app development depend upon the features it wants to include. However, we have listed down the technologies used in building such an app:
       

Front-end Developer: Java, CSS, HTML, React, Swift, Angular, Java, etc.

       

Back-end Developers: Python, Laravel, Node.js

       

Payment Processing: PayPal API, Stripe API, UPI wallets,  and Braintree SDK

       

Database: MongoDB

       

Cloud Environment: Google Cloud, AWS, Microsoft Office Live, etc.

       

Location Tracking:  Google Maps SDK for Android, MapKit framework for iOS, etc.

       

Social Login: Google, Facebook, Twitter APIs
Start Serving with Your Unique On-Demand Medicine Delivery App Now!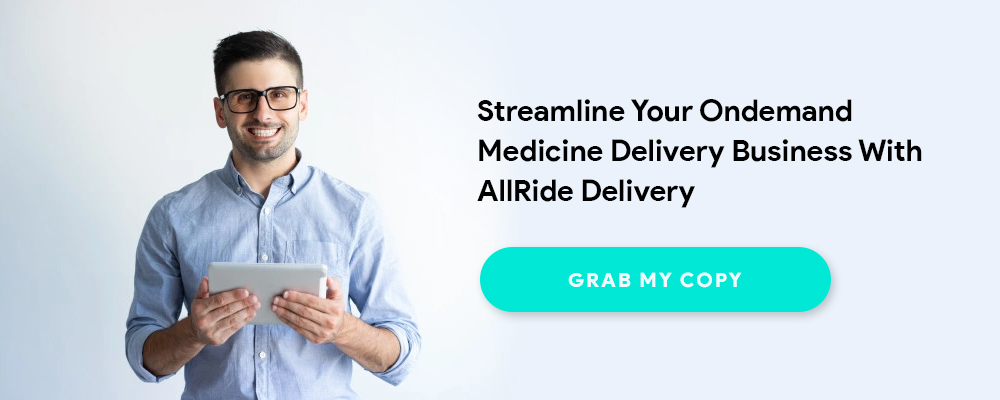 The year 2021 has already given a clear indication that the market for on-demand medicine delivery apps will not slow down anytime soon. In this hour of need in this COVID-19 pandemic, on-demand delivery of medicines and health care has become a lifesaver.
With the significant increase in the number of internet users and mobile app customers, these on-demand medicine delivery apps have become famous and are making their way into the app world and app stores.
So, start planning a medicine delivery app for your pharmacy business and reap the maximum benefit.  You can execute your business plan and automate your medicine delivery business with our expert support.