Streamline Your On-Demand Ambulance Transportation Services With This Complete Guide
The ambulance has always been there at the forefront, whether it's a 'treat and transfers' or 'treat and leave' program. On-demand Ambulance Transportation Services contribute to the healthcare continuum by providing 24/7 pre-hospital medical care to the patient within the correct time frame.
Gone are the days when ambulances were merely used as "stretcher-bearers," the modern-day renditions are far superior. With trained staff and modern technical support, today ambulances function as "Hospitals on wheels". This medically equipped vehicle plays an important role in taking patients comfortably to the nearest hospital, offering all types of first aid that they require such as intravenous drip, ventilators, oxygen, heart defibrillator, pulse oximeters, splint drugs, and more.

During this novel coronavirus outbreak, the healthcare sector has seen an increasing demand for offering emergency transportation services for COVID-19 patients. And to deal with such a situation, various government and semi-government bodies have come forward and deployed emergency ambulance services to offer enhanced services to COVID-19 patients.
Ambulance Emergency Service Scenario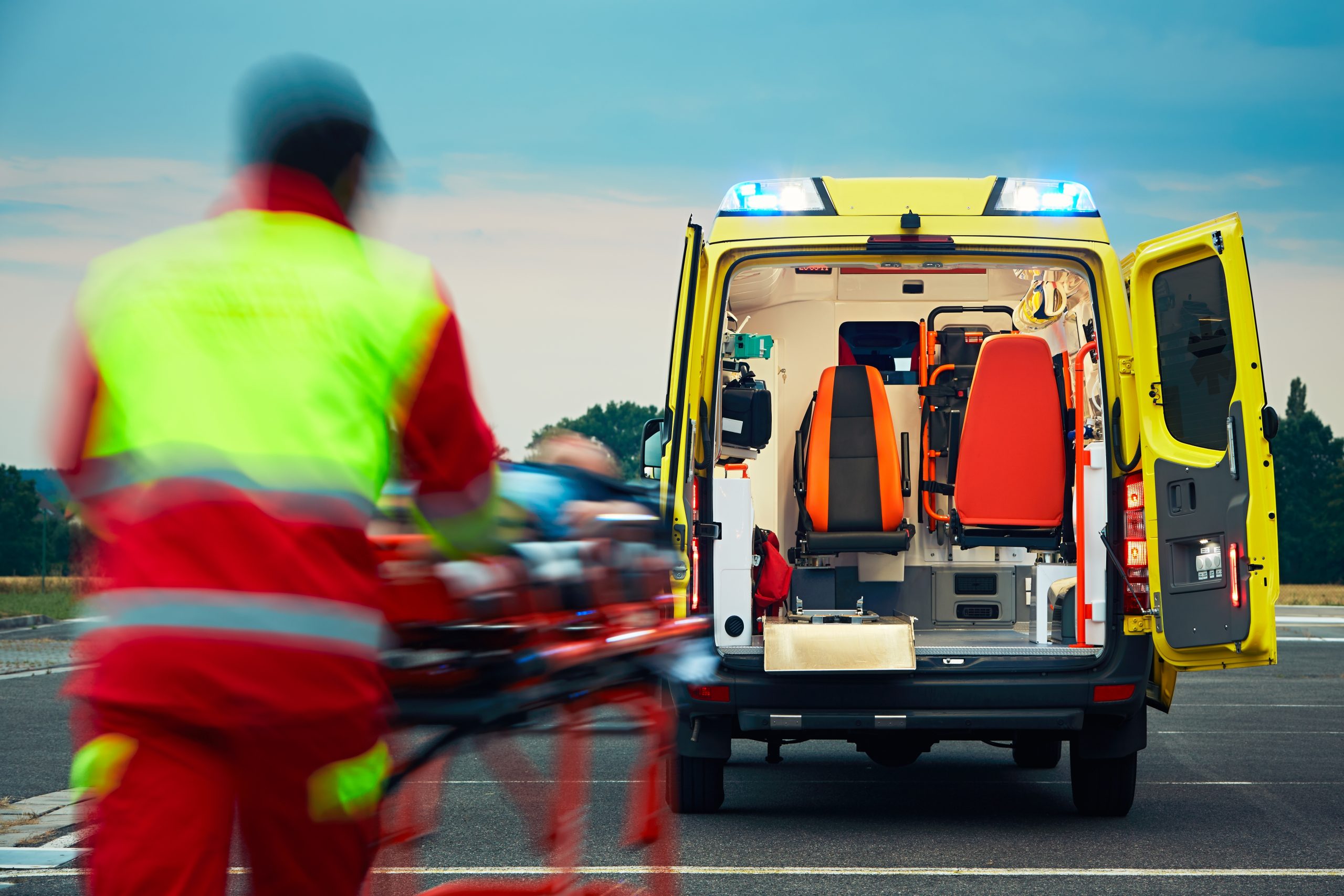 Everyone knows how an easy and timely available ambulance can serve as a major lifesaver. Especially if someone is suffering from a severe brain stroke, or is experiencing a road accident, or has a heart rate stopped, immediate ambulance care can maximize his or her survival.
Today, ambulances are not restricted to taking patients to the hospital but can handle serious surgeries while on the go. But what if a person does not get timely medical help due to the non-availability of an ambulance? This will make the situation more stressful and may prove fatal. 
Even today, where there have been significant changes in the healthcare sector, to ensure that mankind will have a healthy and comfortable life, not all seems well. Due to poor infrastructure, most people today avoid calling the ambulance.
Facts Stating the Problems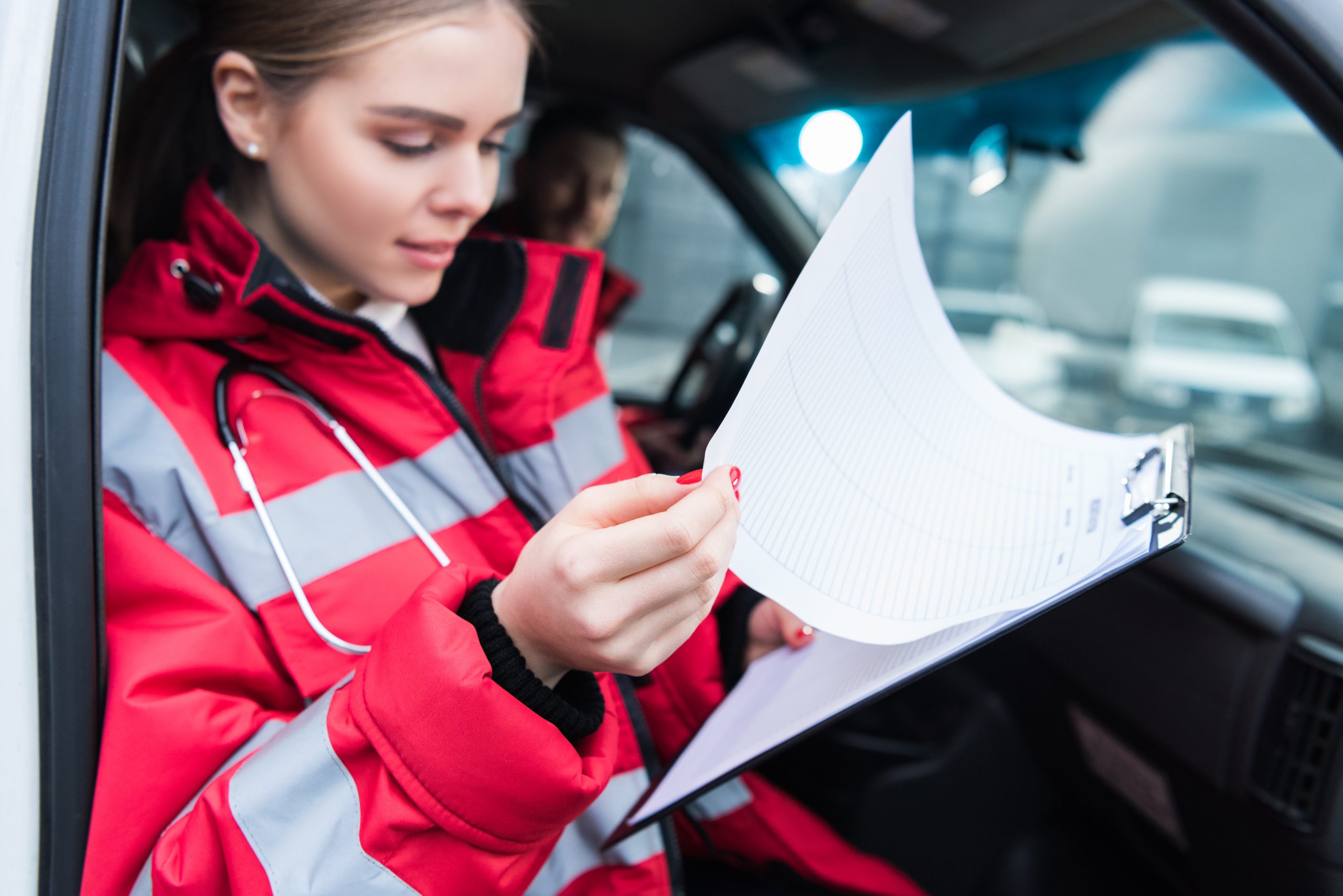 Despite being an important aspect of healthcare services, having an emergency response system in place is still a matter of concern. Many developing countries like India are still facing a shortage of dedicated ambulances services with respect to the increase in daily medical emergency cases. Don't believe us? Then we take you to some facts.
     

According to the international standards set by

WHO

, there must be at least 1 ambulance per 1,00,000 people in the plains and 1 per 80,000 in the hilly or tribal areas. But, unfortunately, we have only 1 ambulance for every 1, 50,000 people.

     

The WHO also recommends a minimum standard response time of 8 to 10 minutes for the ambulance, meaning that as soon as the person calls for the ambulance, they must reach the patient within the given standard response time. But this rarely happens due to a lack of ambulances or increased road traffic.

     

According to the statistics shown by

All India Institute of Medical Sciences (AIIMS)

, about 28% of the 70, 768 emergency calls were refused due to the non-availability of ambulances.
These figures clearly indicate the fact that millions of people a day lose their lives due to the unavailability of ambulance service at their golden hour.
How Technology is Driving Major Changes in Emergency Services?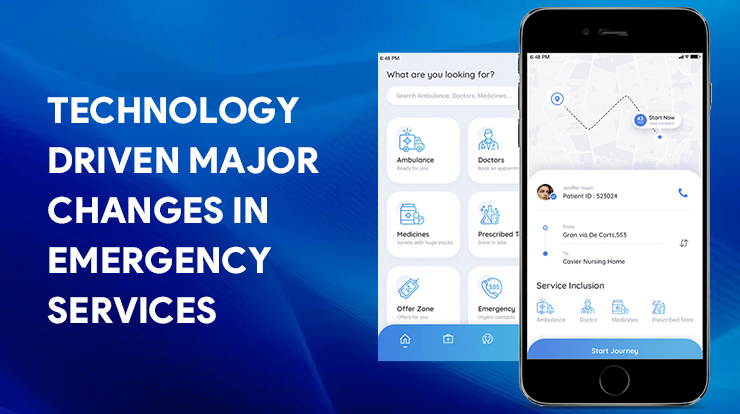 With the latest advancements in technology, many startups are coming forward with innovative medical solutions which can help make emergency medical services accessible to all without waiting anymore. Given the dismal state of present conditions, it has become necessary to efficiently bridge gaps between patients and ambulance service providers. 
Therefore, adopting On-demand Ambulance Transportation Services can definitely be an effective solution in times of desperate need. With just the touch of a button, people can now avail immediate medical transport in their emergency. These one-touch Ambulance Booking Apps are gaining a lot of popularity these days as they operate on the same system as you have seen when booking instant cab services like Ola and Uber.
How Mobile-Based Ambulance Service Apps Can Do the Trick?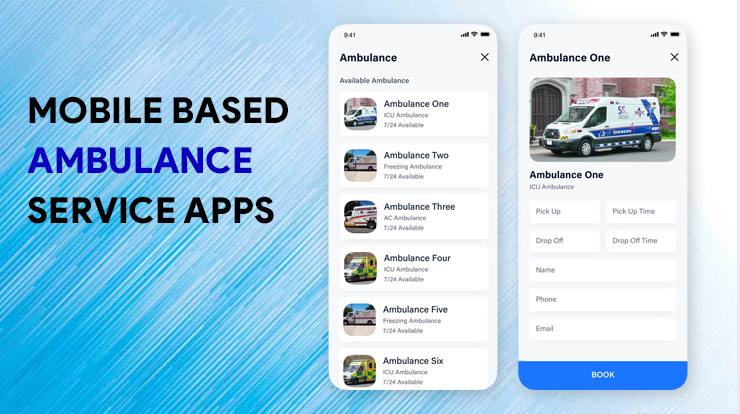 We are all aware of the importance of time in the life of a patient who is struggling between life and death. Any delay can endanger a patient's life. So a patient's life depends entirely on the arrival of the ambulance depending on how fast the victim receives treatment and increases the chances of survival.
How an Ambulance Booking App Ensures Efficient Medical Emergency Services?
Driver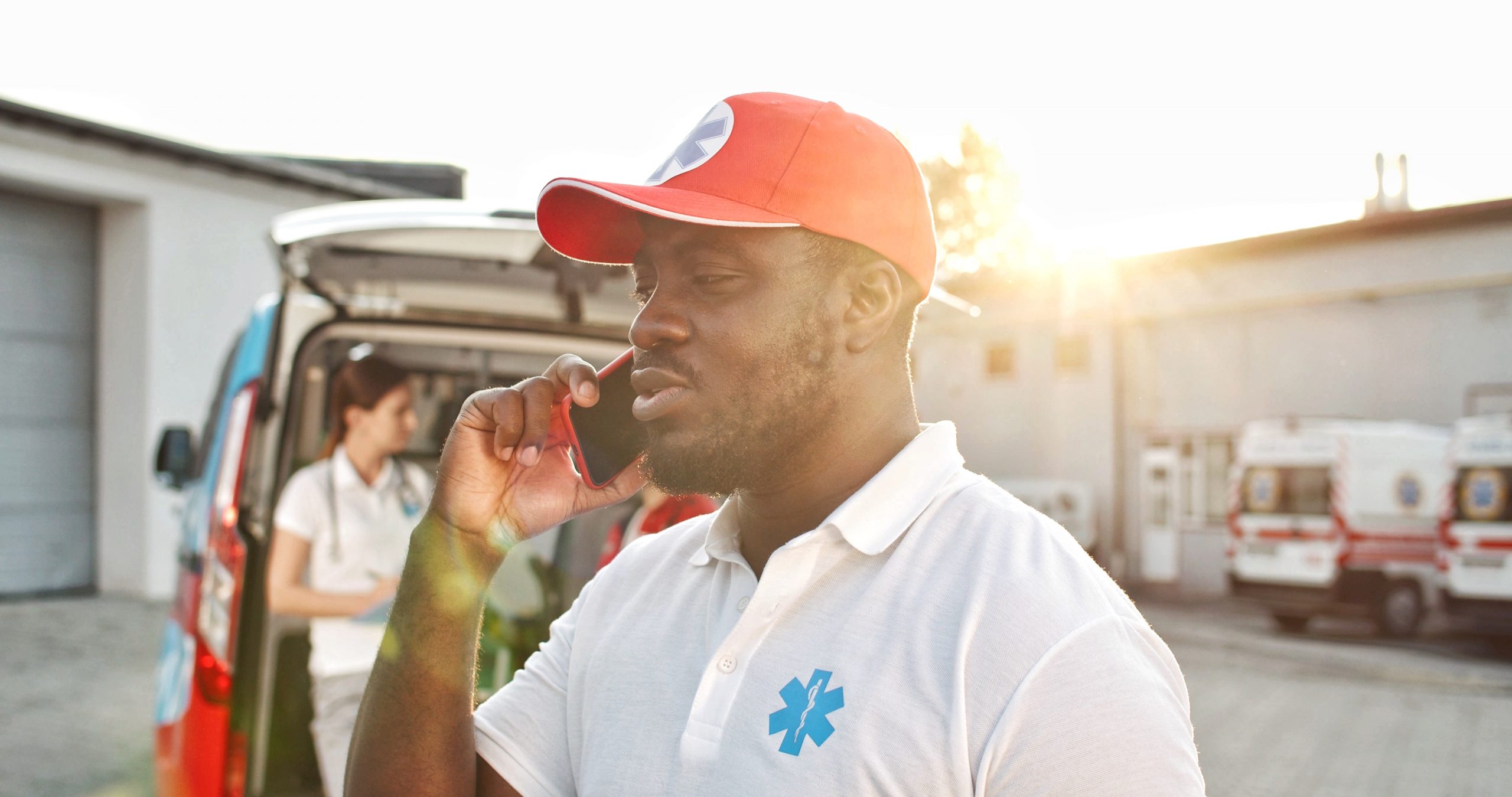 This can happen when you have an ambulance available, but you are unable to contact the ambulance driver due to incomplete information about the ambulance and driver. And sometimes drivers failed to spot the exact location of the patient due to a lack of coordination between the hospitals and ambulance service providers. All this negligence can prove fatal for the patient. 
Real-time tracking and interaction through an on-demand ambulance app can be a solution to all these problems.
Patient
Sometimes the waiting time can be more stressful and dreadful for the heart and injured patients. Locating the nearest available ambulance and live tracking can provide great mental relief to them. Also, prior knowledge of the patient's condition can help in obtaining a suitable ambulance with requisite features.
Paramedic Response Team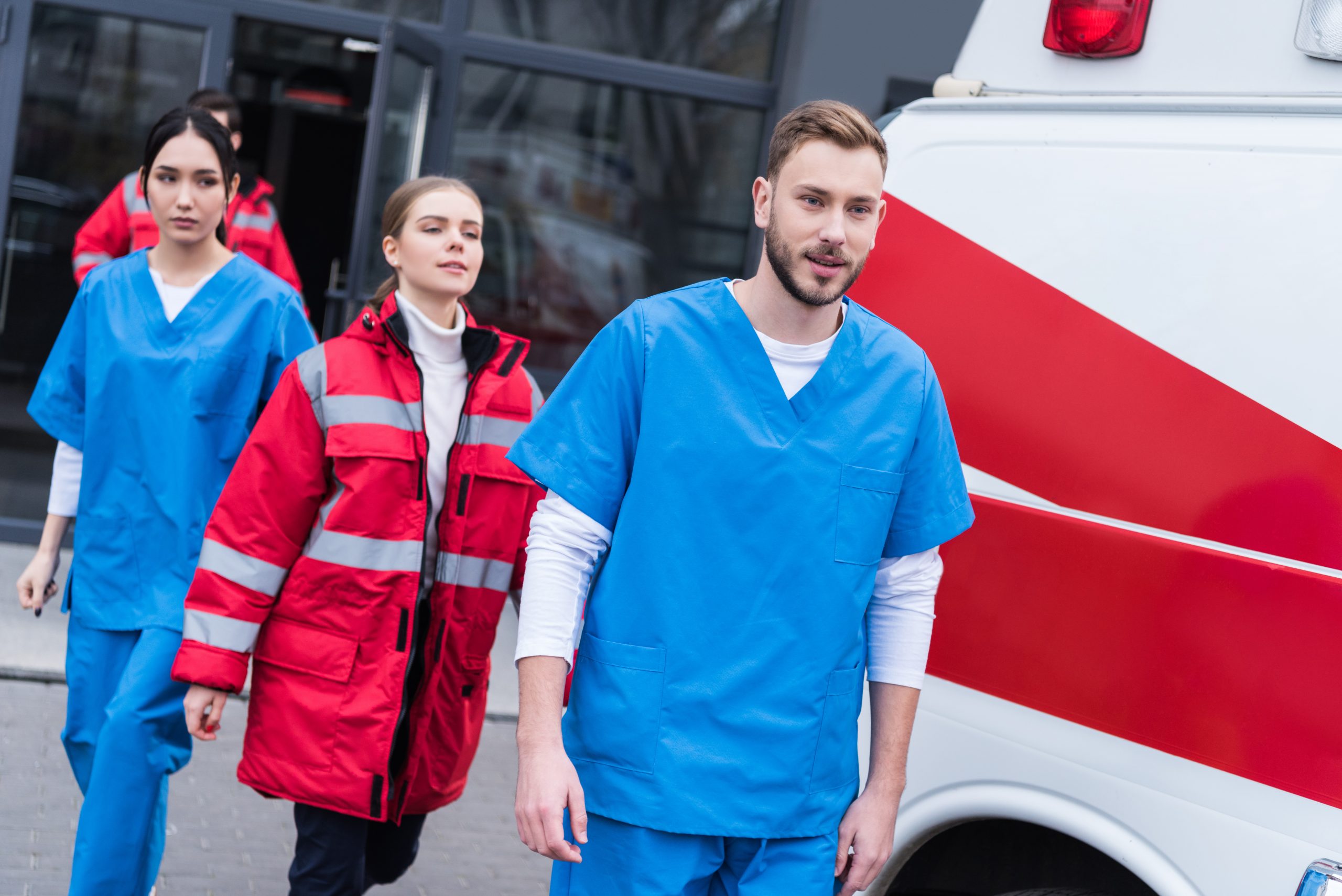 In many cases, an ambulance supportive team or paramedic response team can examine, evaluate and treat patients using preliminary rounds of medication. Their primary role is to respond to medical emergencies. But if they are not alerted about the location of the victim or the patient or they do not have prior knowledge of the patient's medical history, they may put the patient's life in danger. 
Prior knowledge about the patient's location or condition will help them in improving the chances of stabilizing the patient's condition.
Ambulance Service Providers
While providing emergency medical services many ambulance services providers face difficulties like unavailability of ambulances during emergency requests, difficulty in locating the ambulances around the city, unrepaired ambulances, and so on. However, these problems can be solved by using an Ambulance Booking App.
The adoption of these apps not only promotes ambulance transport services but also provides transparency and continuity in health services.
How is On-demand Ambulance Transportation Services Helpful?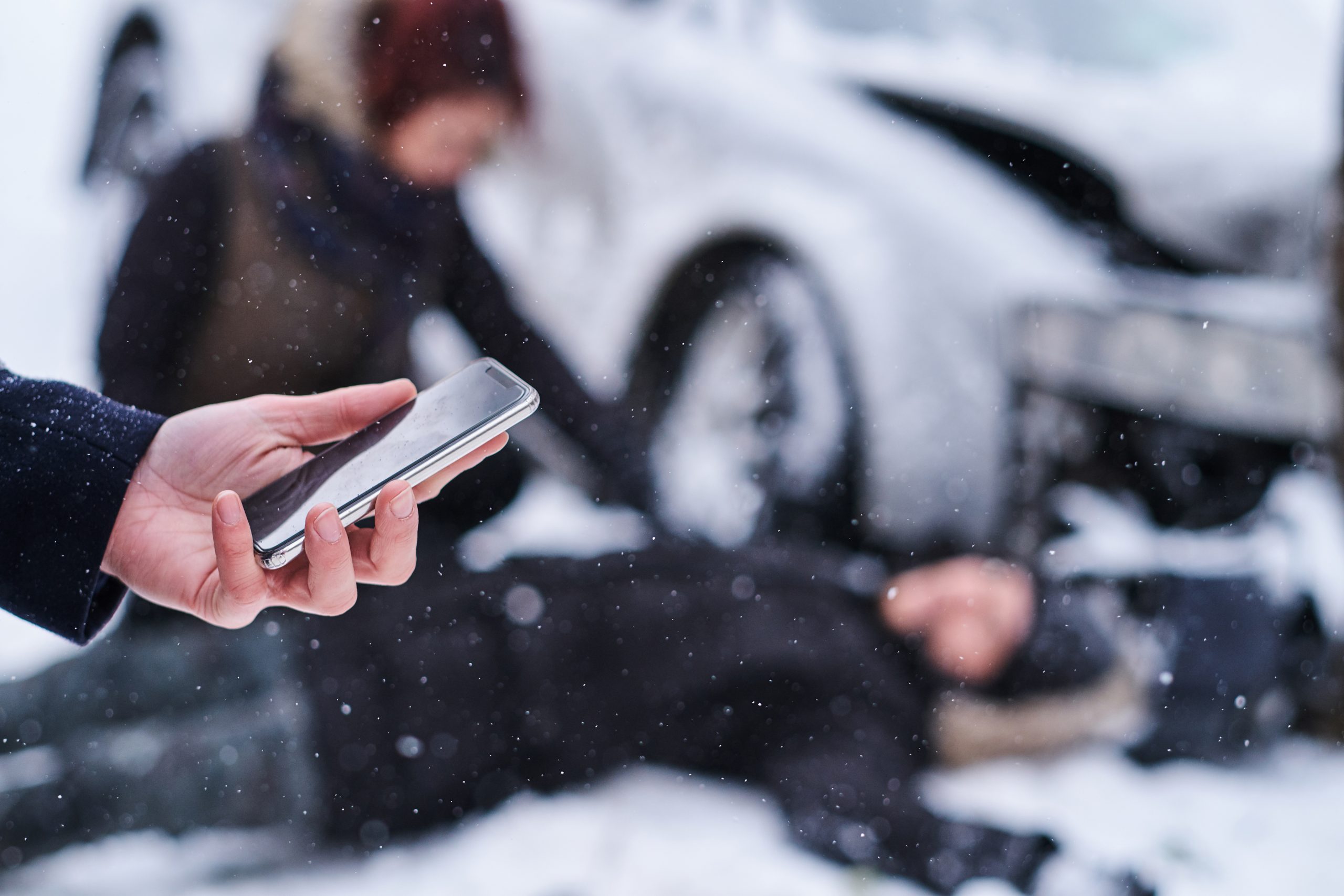 During this global pandemic, On-demand Ambulance Transportation Services are emerging as an effective and sustainable solution for health care. Many hospitals and healthcare companies are quickly adopting these apps to treat infected patients immediately during an epidemic.
By deploying online ambulance booking services, people who suffer a lot from other medical illnesses during this epidemic are able to get a quick medical response, without exposing themselves to a covid-19 virus.
The use of the Ambulance Booking App has helped the population at large in getting timely medical responses. One right action can reduce the risks of transmission to all. Online ambulance services provide a 24/7 lifeline with great comfort and assurance to chronic patients in their difficult times.
The app also provides multiple ambulances with ICU facilities that provide intensive care for the most important patients. Depending on the patient's conditions, the ambulance assistance team itself determines whether the patient needs an emergency department or may be seen in another hospital to reduce the potential risk with Novel Coronavirus.
Things Need to Consider Before Initiating Ambulance Booking App Development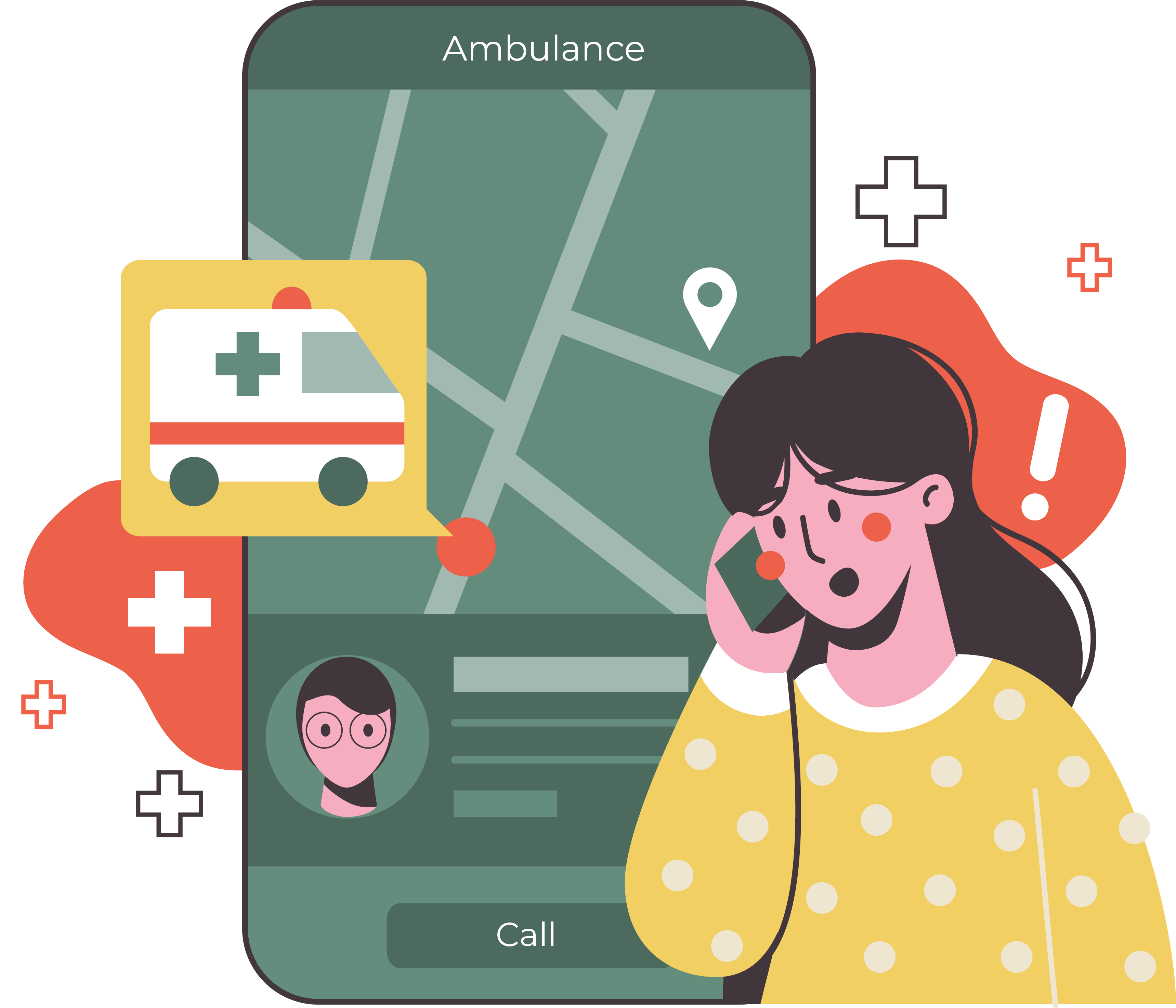 It is now clear that On-demand Ambulance Transportation Services are stepping up into the market, making a very positive contribution to healthcare. Therefore, some things need to be considered before beginning the development of ambulance service apps as your app can be a lifeline for patients.
 Research and Analysis
As the healthcare system is grappling with Covid-19, we are seeing an increase in demand for these online Ambulance Booking Apps. So, there will definitely be great competition in the market. To stay ahead of the competition, you need to outline all the challenges, narrow your audiences and come up with a unique plan. And all this will require a lot of research and analysis like:
     

On what

business models

the other Ambulance Booking Apps are working?

     

How to stay ahead of the local competitors and their strategy?

     

How to make your app stand out in the crowd? What uniqueness your app could offer?

     

How can your app be more innovative?

     

How could your app be more authentic?
This will help you determine how you can reach your customer with the highest profit potential.
Features That You Need To Implement On Your On-demand Ambulance Booking App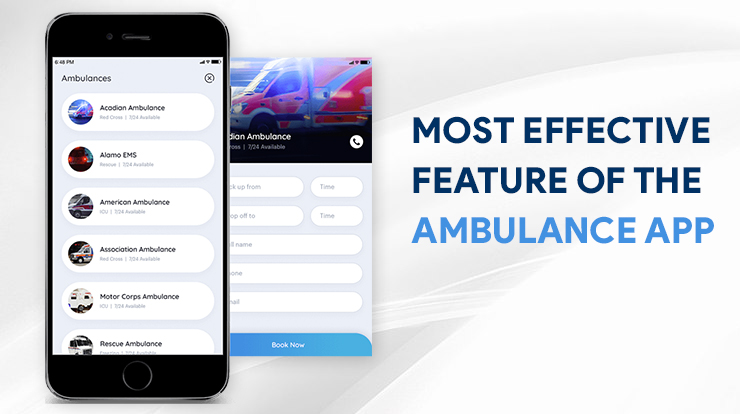 To stand out in the market effectively, the app must serve its purpose. Here the main purpose of this app is to provide an ambulance on time. Hence, your app should have a feature that can effectively serve both purposes.
In the Ambulance Booking App, there will be three panels that will have different purposes.
     

User app panels: In this panel, the user has to follow a brief registration process through which they can log into the app at any time.

     

Driver app panel: This panel will ensure the authenticity of a driver, which will verify its details.

     

Admin App Panel: From this panel, you will get complete control of the entire online ambulance booking app from the powerful admin dashboard.
Registration and Authentication
In any app, registration is an important requirement for accessing certain features. So once a user and driver register themselves they can log in anytime they need the app and can enjoy the app's core functionality.
Selection of Type of Booking and Ambulance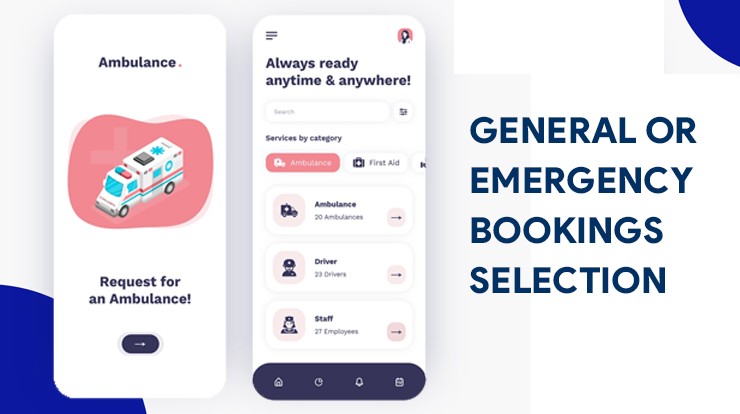 With this facility, users can make general or emergency bookings based on their medical condition and travel along with the selection of an ambulance. The app will display them in various types of ambulances such as basic ambulance, advanced emergency ambulance, neonatal ambulance, and so on. Based on their selection, the app gives you a click interface to book these ambulances.
Cancel Feature
Whether it's a driver or a user, both must have control to cancel booking orders. If a user finds that the driver is too far from their destination then they should be able to cancel the order. Similarly, if the driver finds himself too far from the pick-up point, he can also cancel the order so that the nearest ambulance receives it without wasting much time.
Multiple Device Support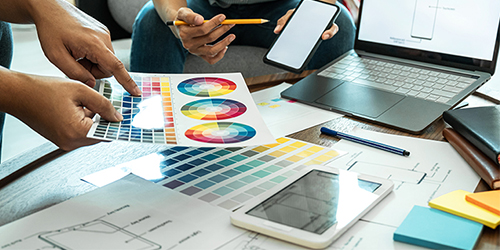 This is the most anticipated feature, which allows people to use the same app on more than one device. The Ambulance Booking App should be able to support both devices, i.e., Android and iOS.
Multi-language Support
Language plays an important role in human life because it is the sole basis of communication. The Ambulance Booking App should have a multi-language feature to make the application global and increase the user audience. With this feature, users and drivers can communicate in their preferred languages.
Adding these features will make your Ambulance Booking App convenient and useful enough to continue for a longer time.

The Future is Uncertain, so Be Prepared!!
Our health system fails when a patient dies due to the unavailability of timely medical treatment. Also, this pandemic has taught that the future is uncertain, and calamity can strike at any time, so we have to be prepared for similar challenges in the future. Crisis preparedness not only demands a formulation of strategies but requires the efficient exploitation of available resources. 
During this crisis, Ambulance Booking App development has emerged as a spotlight to effectively manage the increasing demands. It is such a perfect, ready-made solution to address patients during the crisis that it would make no sense to use it. And that is why plenty of hospitals and organizations are making efforts to increase their on-demand ambulance services to better serve patients in times of crisis.
If you need to digitize your medical emergency services, then get it digitized today by the AllRide Ambulance Booking Solution experts.