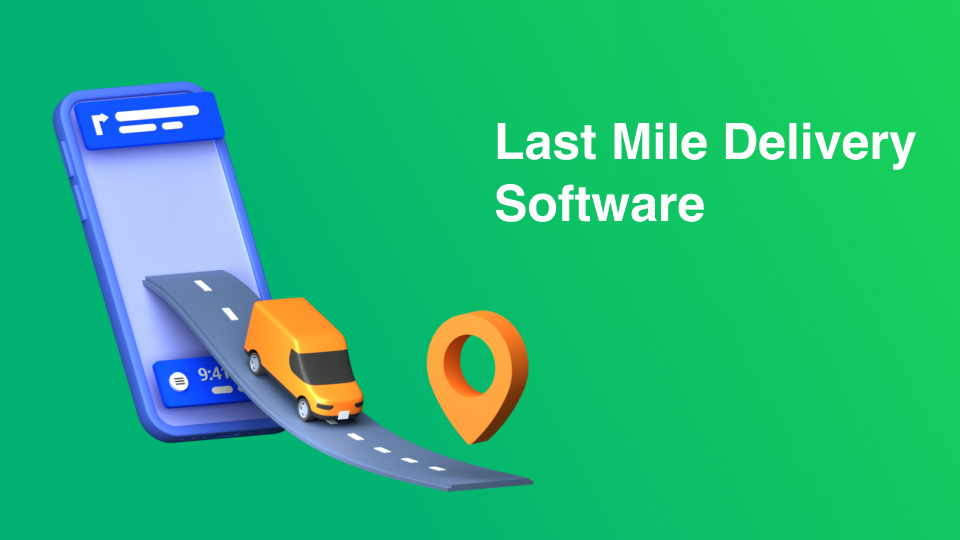 10 Best Last Mile Delivery Software
A report by eMarketer indicates that the global eCommerce sales will reach a total of 5.9 trillion USD in 2023, proving that eCommerce is a lucrative entrepreneurial venture. But as the eCommerce ecosystem is based on timely deliveries, it is critical to leverage last mile delivery software to solve the glitches during the last leg of deliveries.
This blog delves into the best software solutions for last mile delivery management, so when taking a pick, you can make an informed decision. Let's begin!

What is last mile delivery management software?
Last mile delivery is the final step of the delivery process. It refers to the movement of goods from a distribution hub and to the customer's doorstep. 
And last mile delivery management software is a shipping solution that optimizes a shipment's final-mile journey.
Scale up and detangle delivery processes with software solutions
It goes without saying that customer satisfaction and retention is the primary objective of any business. A last mile delivery tracking software allows your business to achieve this goal in the following ways: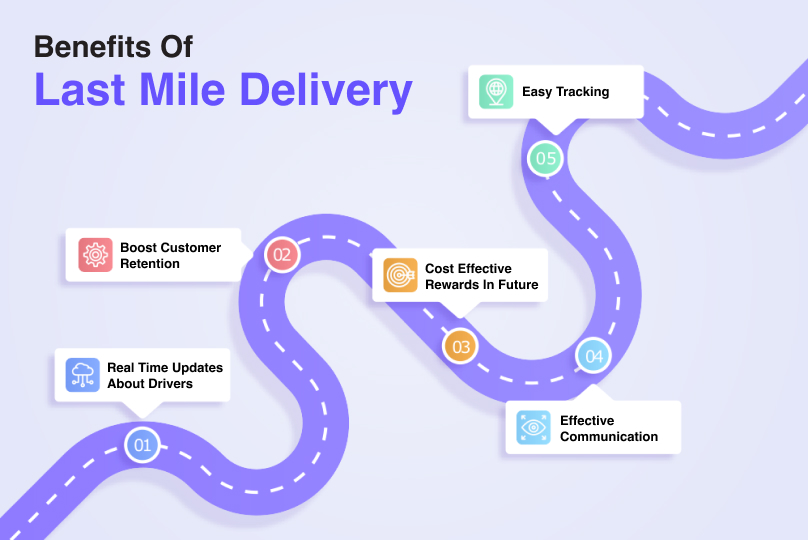 A. The software solution integrates with storefront to offer precise estimated delivery dates, or EDDs, during checkout.
B. It carefully handles logistics and takes prompt actions to avoid hindrances to the last mile delivery.
C. It optimizes routes to execute deliveries without unnecessary idling and unplanned diversions.
D. This software solution provides real-time visibility of shipment, thereby improving transparency for all parties in the supply chain.
Best software solutions for last mile delivery
AllRide Delivery is an AI-powered delivery management platform. Its last mile delivery software solutions allow you to manage all your delivery activities—in just one place.
Additionally, on-demand, white label app solutions by AllRide Delivery are fully customizable, which enables you to scale-up operations and boost profits.
You can also configure the software solutions for all kinds of delivery businesses. AllRide Delivery's current suite of solutions comprises the following:
a. Food delivery solutions
b. Alcohol delivery solutions
c. Retail and Grocery delivery solutions
d. Medical cannabis delivery solutions
e. Milk delivery solutions
f. Courier delivery solutions
g. eCommerce delivery solutions
Furthermore, its software solutions optimize delivery processes by:
1. Real-time order tracking for enhanced customer service
2. Effortless order management with just a few clicks
3. A powerful dispatch panel powered by complex algorithm
4. Easy management of offers and coupons to level-up your brand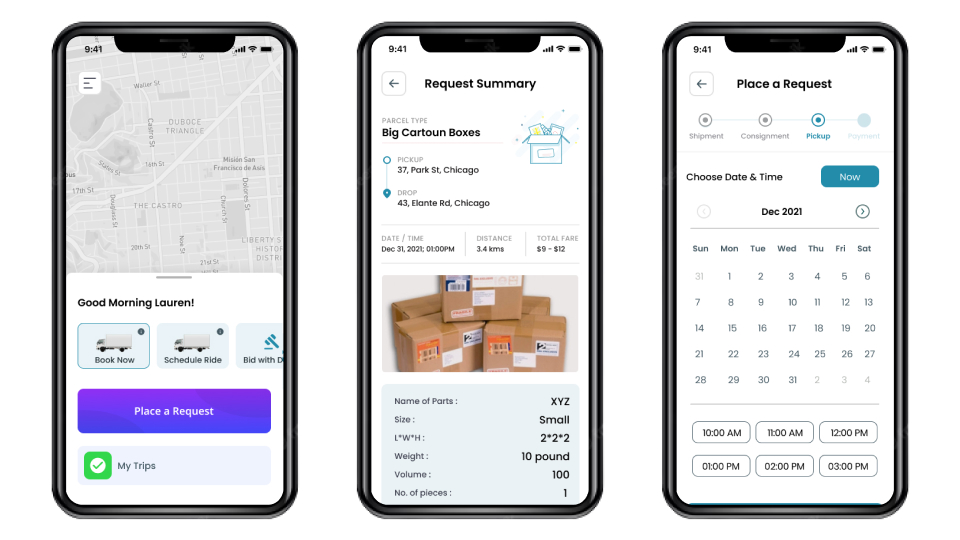 To try out AllRide Delivery, just book a demo here!
On that note, let's take a look at some other software solutions for last mile delivery.
2.
Shipox
Shipox is a shipping and delivery management solution that helps eCommerce, delivery, and courier businesses to manage their daily operations.
In fact, its software solution is designed to be of use to varied types of enterprises, be it pharmacies, restaurants, and supermarkets. With Shipox, you can also track the delivery performance, assess the number of orders, and monitor your delivery success.
3.
Onfleet
Onfleet is one of the last mile delivery software companies that offer tools for streamlined operations and enhanced customer experience. Its software solution uses automation to make room for smarter decisions, leaner processes, and efficient dispatches.
Furthermore, you can connect Onfleet with your existing tools, thereby making it simpler to launch or to migrate delivery operations. In addition, Onfleet's software solution can be connected with various third-party apps for superior integration.
4.
GetSwift
Another technology company, GetSwift provides a platform for delivery management for enterprises. This platform allows you to easily manage and monitor delivery operations. GetSwift's platform is also designed to be user-friendly, alongside being customizable.
Currently, the company caters to businesses of varied sizes—from small enterprises to larger organizations. Moreover, it serves businesses in different industries, such as healthcare, retail, food and beverage, among others.
5.
Routific
Routific is a technology-based company that offers software for route optimization. In fact, it aims to combine tech with optimization to enable enhanced delivery experiences.
Therefore, with Routific, last-mile delivery businesses can plan delivery routes with more simplicity and profitability. Moreover, its software solution is easy to integrate as well as scalable, which makes it resourceful for organizations of all sizes.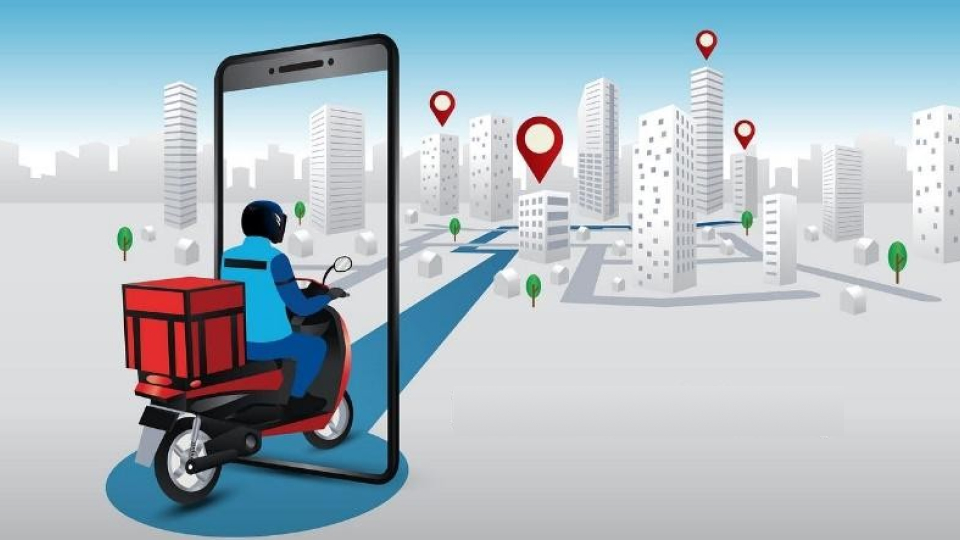 6.
Circuit
Circuit offers route optimization and planning software, which allows businesses to plan delivery routes in the easiest way possible. This software uses technology to pinpoint the best delivery routes, with multiple stops. 
In addition, it takes into consideration different variables, such as weather and traffic. And like any of the best last mile delivery software solutions, you can integrate Circuit into a wide range of platforms. As a result, it will be simpler for you to manage the entire delivery process via an integrated platform.
7.
LogiNext Mile
This one is a cloud-based software solution for delivery and transportation management. Its solution is specially designed to be of use to any field service and logistics business, regardless of its size. 
Its route planning allows last-mile delivery businesses to optimize pickups and deliveries, with enhanced resource utilization. Additionally, LogiNext Mile ensures faster deliveries as well as cost-savings.
8.
Dispatch Track
Dispatch Track is also a cloud-based delivery management and logistics platform that helps you streamline dispatch operations. Furthermore, it provides assistance with optimized delivery routes and better customer service.
Dispatch Track allows its integration with third-party platforms as well. It currently serves businesses across a number of industries, such as food and beverage, retail, healthcare, and logistics.
9.
GSMtasks
This one offers delivery solutions for all kinds of last-mile delivery services. The easy-to-use software solution simplifies handling and assessing tasks and deliveries for couriers and technicians.  
Its solution also enables smooth and intuitive time management, which allows you to allocate the time-savings into other critical business operations. Its customer base consists of businesses across diverse industries, including eCommerce and cleaning and maintenance services.
10. Bringoz
Bringoz is a logistics platform for shippers and carriers. It offers delivery businesses with a safe experience by way of end-to-end encryption.
A SaaS-based platform, Bringoz operates as a delivery framework that is scalable. In addition, it allows superior planning, scheduling, and optimizing by leveraging automation.  
Optimize deliveries with reliable last-mile solutions
Present-day businesses must exercise complete control over shipments to fulfill the ever-changing customer expectations. And given the increasing competition in the eCommerce space, mere mismanagement can drive away customers to competitors.

So, it is important for businesses to streamline the last leg of their deliveries, by the use of a last mile delivery software. With such a software solution, businesses can solve a recurring problem in handling last-mile logistics, which is the absence of optimized delivery management.