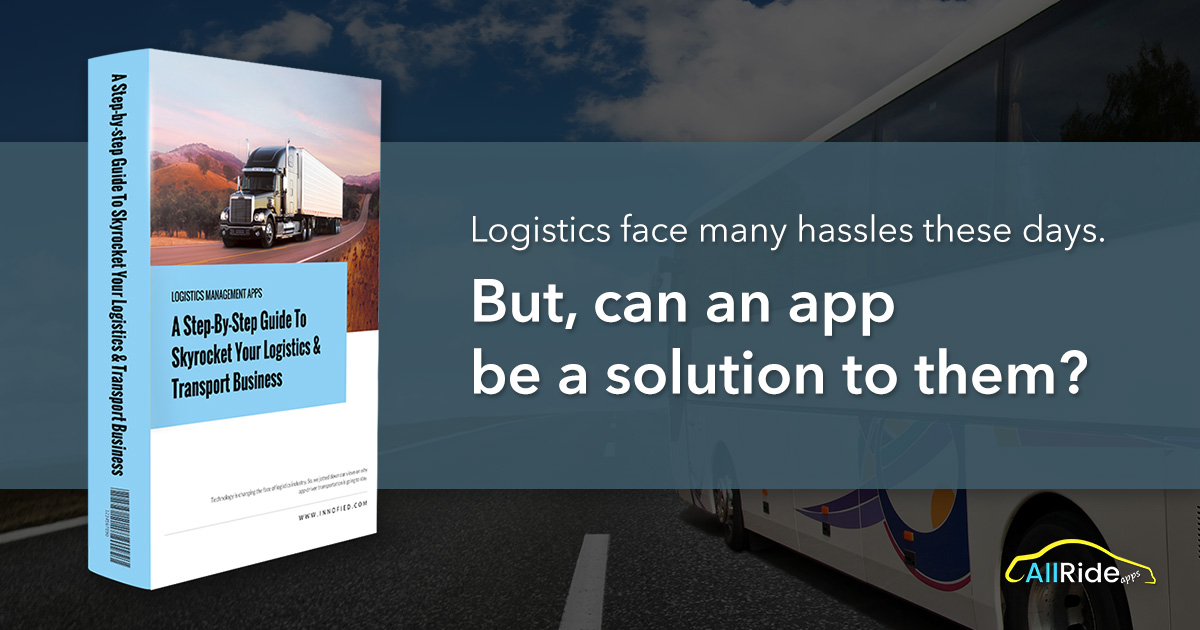 A Free Ebook: A Step By Step Guide To Manage Your Logistics Business
Ever faced difficulties and turmoil while handling your logistics? Or have waited for hours for a confirmation call from your driver about the delivery?
Well, the fierce competition had made logistics management to be important than ever. Gone are those days of manually handling inventories, trucks, and loads. Supply chain management or improving last mile deliveries, it is important that you choose modern technology over the traditional one. To help you grow your business and handle it better, what you need is a focused approach and a proven method to kickstart. And the ebook a step by step guide to skyrocket your transport and logistics business is here to help you.
This ebook will help you know the knick knacks of logistics management apps and how the mobility solution can be helpful.
Companies have started revolutionizing techniques that improve communication, management, and accuracy in the process. Whether you are starting up your business or already facing issues, mobile apps can be a blessing.
Here's a brief of what you get in the ebook guide:
1. Understanding the major hurdles of logistics and trucking industry
You'll know what are the major challenges of the truck industry and why are in an immediate need to solve. Compare your business scenario and get act immediately.
2. How lack of automation troubles the logistics management
Think of the messy situation: You've no control over your drivers, trucks or inventories as soon as they leave your warehouse. You lack real-time data to handle your situation. What to do? Logistics management apps come to the rescue.
3. How built in GPS can help you keep track of your business happenings.
Yes, GPS comes to your rescue. It is one of the major technologies that helps in tracking your drivers and belongings. Whether it's about tracking your vehicles and tapping on the driver's behavior, know everything on the go.
4. 
How to automate your logistics and trucking management with mobility
Mobility, or to be specific apps are malleable and can be used for almost any purpose. They reduce paperwork, can manage inventory management on the go – reduces human errors. Logistics management apps are a savior.
5. Improving last mile deliveries with real-time management through apps
One of the most important factors to consider while you deliver goods is on-time delivery at the desired destination. Apps help your track and monitor and streamline the delivery process. Hence you achieve a better last mile delivery.