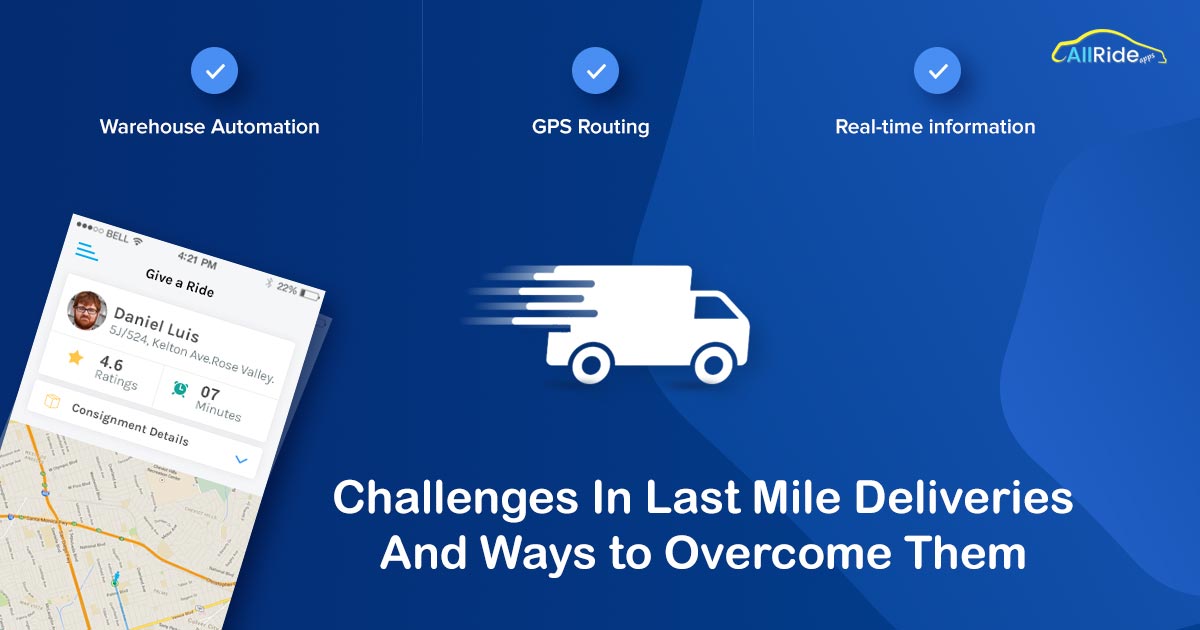 3 Proven Ways To Minimize Last-mile Delivery Issues With Logistics Management Apps
Updated on Nov 10, 2017
The logistics industry is a tough field. Though it has been developing technologically, there are still some grave issues to deal with. Middlemen, intermediaries, nuanced drivers- all these sums up to delayed deliveries. These issues are setting the progress back in logistics. Let's connect to the story of Jamie, a logistics entrepreneur who was facing a constant trouble- poor customer service.
His trucking venture relied on his drivers to deliver his shipments, but they are either late or unreliable. When there was a delayed delivery or his drivers took the entire day to keep him updated about his whereabouts!
Not only was he facing losses due to late deliveries, he experienced a bitter response from every customer. But what could possibly reduce his pain of delivering shipments on time?
Well, one of the biggest follies of logistics management is traditional on demand delivery. Last mile delivery management issues are burning in logistics. Vessels and cargos that usually take seven to eight days don't arrive for months! Be it ecommerce deliveries or heavy load trucks plying on road, they are delayed.
The result?
Higher operational costs, irate customers, and an unmanaged business. Retail, healthcare, food or truckload delivery industry face similar situations.
Can Logistics Management Apps Be a Solution?
If you need a successful logistics business, you need to know the importance of real-time delivery and how to bring perfection. Whether you own a supply chain business or trucking, you must create a customer-centric relationship that significantly increases trust. What kind of solution can streamline your deliveries and make them reach on time?
Related Read: 5 Amazing Benefits of Logistics Management Apps
Well, going mobile is the right way to meet the evolving logistics needs. In this post, we will try to decode solution to meet on time deliveries with logistics management apps.
Your Customers Expect On-time Deliveries. Are You Prepared?
The smartphone-driven generation needs everything fast. Though the supply demand is increased, the problems of late deliveries have been proportionally on rise. Hence to meet the urgent demands of logistic, you need a smart system that can tackle the expectations. Here are some of them, highlighted-
Users generally expect better delivery rate during peak season- holidays and festivals.

Customers in logistics are likely to have the immense desire to anticipate their good's position.

As a result, 3PL- third party logistics- who face late deliveries the most- have major issues.

Customers demand transparency, on-time delivery, mess free last mile deliveries and complete detail of the process. If they get incorrect details or late delivery, they are unlikely to continue the business. This is why probably

Amazon wants to own its Delivery Service.
So, how are you going to automate your logistics that can help in speeding up your deliveries? Since late deliveries is a huge concern, we can help you with the best practices that can ease your pain.
1. Take Your First Step Towards An Automated Warehouse- Here's How!
Logistics needs vast management which can only be sorted when you own an automated process. Your first requirement is to eliminate manual work as it takes up a lot of your time. There's so much of data to move, numerous goods to reach their destination.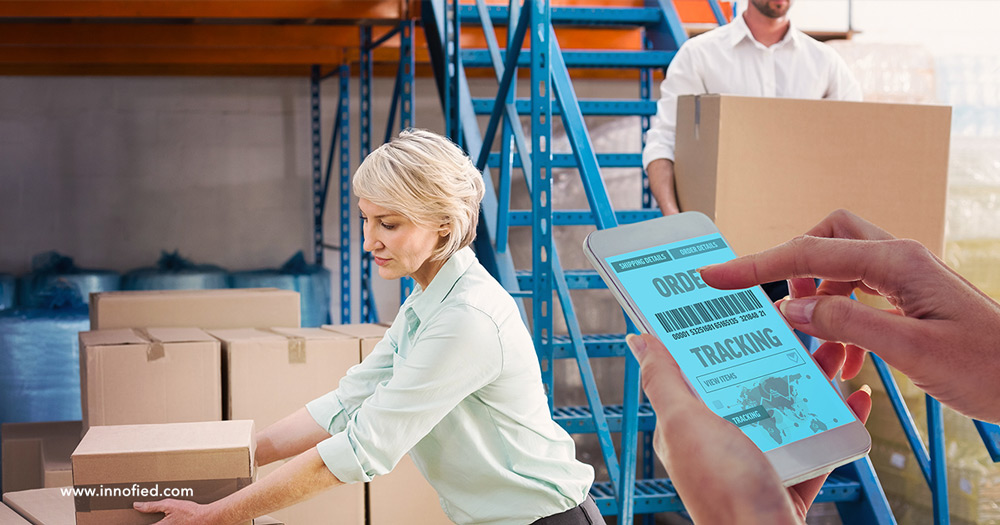 But with employees accounting data is pretty classic. It has mistakes, tons of repetitions and is quite time-consuming – which is going to affect delivery time. To combat the error-prone management, what we thought is a turning out your logistic process into automated service with logistics management apps API. With the last mile delivery app dashboard, it will be easier for your to get an organized warehouse.
As you can organize your warehouse better, you can cut short the delivery time. Data entry will be quicken, accounting entries will take less time and hence you can sort, categorize goods and streamline their delivery process quicker. With on demand delivery apps, you get the interface to manage and integrate your workload. This is an example of Uber like trucking solution. Choose this and you are ahead of your traditional competitors in lining up your goods delivery!
2. Hate Traffic Bumps? Design A Better Routing With GPS!
Cutting down delivery time is what every logistics or truck business owners demands. But, how is that possible with such unmanageable traffic on road? Think of your cargo. Your driver has no idea of the traffic related concerns as he is new to the business. What if he gets stuck at a place for hours? Even retail behemoth like Walmart made essential changes in his delivery schedule from four days shipping window to two days shipping. Though it created a buzz among the suppliers, it has improved customer service drastically.
Related read: 4 Must-Have Features of A Transportation and Logistics Mobile App
Conventional trucking system didn't have the possibles changes to look out for road condition, traffic pressure and even whether. Automation through Uber like trucking solution has gradually changed the big picture. Now you can have 'real time' details of traffic condition, GPS maps to locate delivery stops and weather condition. Truck apps solution is custom made just for your business. As your driver get the right information, he can pre-plan his journey to avoid traffic hustle and reach the destination on time.
3. Connect To Your Customers- Avail Them Real Time Details- Reduce Their Worries
Anticipation among end users for receiving their product is common. They want details of their packages. They end up calling you several times to know the exact position of their goods. And even a 10-minute delay will seem like a long one. Can you confirm the exact position of your drivers? Is calling 100 of your drivers possible? Well, it is possible with logistics app development solution. Let's find out how.
To solve this real-time communication issue in old fashioned trucking, what you desperately need is a mobility solution. The GPS integrated trucks you own will help you get instant notification about your truck's whereabouts. It will integrate you, your customers and drivers with a thread. It not only increases visibility on your mobile screen but can give your users a better experience.
While they can track their goods and know the current position, they will worry less! Connect them to proper right data sources to automate truck reports with logistics management apps.
What To Do Next?
Now when you know how lag in delivery time can ruin your reputation and affect revenues, buck up! Look out for mobile app tools that can automate your business to aid in quicker deliveries. We have developed All Ride Apps, a feature rich logistic management apps solution that has the potential to rock your trucking business. You can automate your warehouse and speed up the delivery process. We are one of the major logistics app developers who are proud of our achievements. We streamline logistics that can boost your revenues and make the process hassle-free.
Editor's Note: This post was originally published on APR 13, 2017 and has been updated for accuracy and comprehensiveness.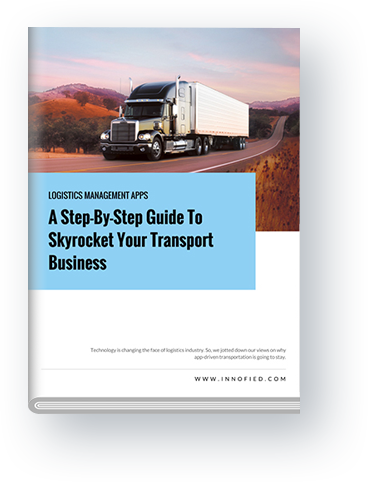 Tired of mismanagement in your logistics business?
Go Mobile. Be Smarter.