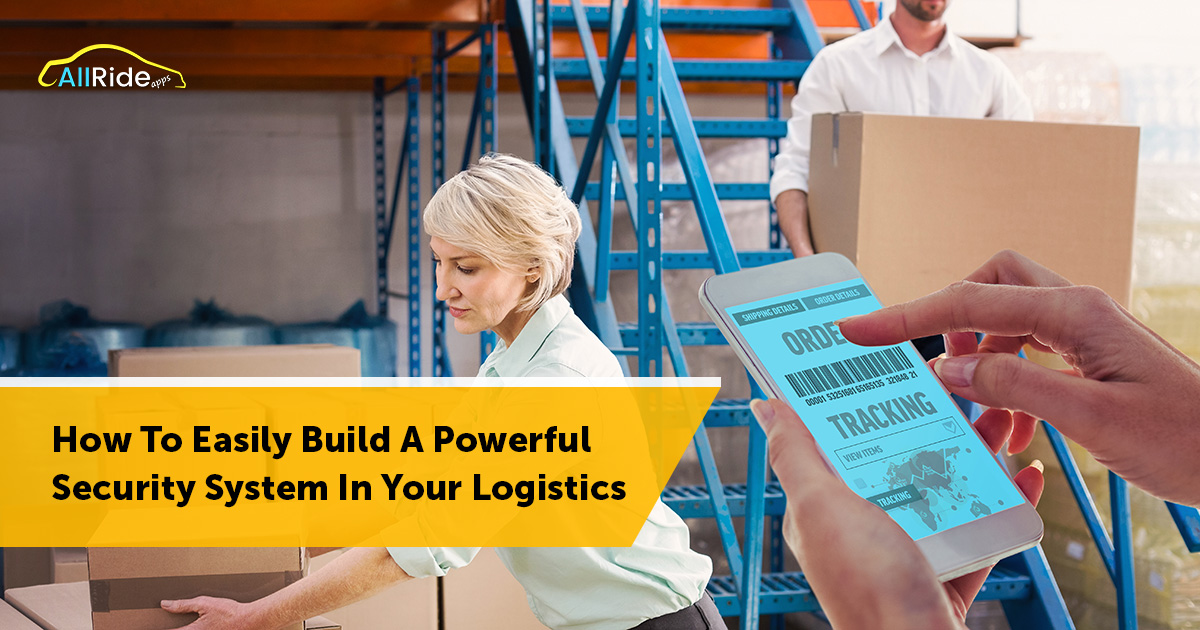 No-nonsense Information Security In Logistics To Manage Your Business
Updated on Oct 9, 2017
The growth of truck and logistics industry is exponential. With an enhanced network management in logistics is improving the supply chain. But despite such improvements, logistics lack a scalable system. There are frequent cases of unauthorized access by employees, or acts that might influence management functions. It might include creating or deleting information/credentials to mismanage the entire business!
In addition to that, logistics companies find it difficult to control their employee force. The IT practices are there but are not implemented in the right way- which is responsible for increasing theft, driver security risks and lot more. If you are into logistics, you may have faced a similar situation. But fret not. Mobility solutions like logistics mobile app can be a boon for you. With a customized mobile app for logistics companies, keeping a tab over security will be easy as pie. As the mobility solution comes with complete software integration, that will help you with these major benefits:
You can give credential to all your trade partners in the supply chain

Both suppliers and customers will have complete visibility over the processes

Cargo and fleet contents will be screened

Inventory tracking will be easier in-transit with the use of GPS

National and international standards will be maintained
So, in this post, we can try to find out how mobile app for logistics companies, with a complete admin dashboard can bring security in your business.
How Apps And IoT Can Bring Total Security
Traditional logistics system lag drastically. There was no way to look at the trucks or cargo on the road. And it was tough to count every package that gets dispatched. Data ethics was not maintained which had led companies to lose crucial customer information. This directly affected potential revenues. In addition to that, driver safety is yet another issue that concerns logistics, trucking to be specific. So, in a long run, businesses were losing on trust from customers, which led undermine the brand value and lowered mouhlas.
To start with, the major security threats in logistics remain to be
Mishandling of credentials among business personnel
Middlemen meddling with information (mostly in supply chains)
Insufficient maintenance in national and international standards
But the good news is, you can get over these security threats and mitigate the underlying risks. IoT or Internet of Things is completely changing the big picture in logistics. It has a broader aspect that can manage the logistics industry. With just the help of this networked business, Logistics alone can generate almost $1.9 trillion value of what IoT generates globally. You can unlock better opportunities with internet and mobile app for logistics companies, that can help you in real time communication for the upcoming millions of shipments.
Let's uncover the efficiency of mobile technology brewed with IoT that answers how to increase security in logistics!
Want A Smarter, Safer And Manageable Goods Movement? Think Of QR Codes
When you start loading goods on your cargo, you do a manual counting- rather one of your employees does. Even a CCTV footage can't tell if he did it right! Isn't? Every package, whether big or small, can't be marked manually by numbers. You will need a good manpower to record the goods detail and manage your inventories. So, in the end, you can you count, organize and manage your customer's boxes and track them for future needs?
Move over barcodes or manual management. With

QR (Quick Response) Codes

generation tool designed for your goods, you get the freedom to keep everything in place.

The truck apps can integrate for your system to read the codes and offer you with in-depth details.

With the codes, you get to know the check-in times. You get them on your apps connected to the internet.

When the QR code label for the box is scanned, you get the owner details, box number and customer details in an instant.

Furthermore- track the location using GPS in the mobile app for logistics companies. It will tell you its position in the warehouse, check out area or if it has been delivered. You can even get the transfer history to tally your data!
GPS Can Minimize Goods Theft. Have You Thought Of It? Here's How!
Think of your fleet management business. Trucks have highly precious good loaded which move to their destination daily!
How can you assure of their safety?
What if the goods are missing before they reach your customers?
Would you pay for the damages?
Who are you going to blame- the driver?
With mobile GPS tracking in mobile app for logistics companies, you safeguard your goodies and know if any of the items are stolen. Whether you ship valuable consignments or have doubtful drivers in your fleet, the mobile app for logistics companies can trigger you, right at the moment.
Related Read: 5 Ways How GPS Can Streamline Your Truck Business
As soon as you get the alerts, you can have the truck and goods detail on your screen- for further actions. Nothing will slip from your vision with the mobile solution!
Turn On Your Security Game With Secure Mobile App for Logistics Companies
Security is not only for goods.
When you are running a trucking business, you have to think of driver safety as well. And how can you do that?
Well, that's the tricky part! Take for instance, you are already missing out on your truck/cargo maintenance- for different reasons! Sometimes you forget and sometimes you are trying your save your money. "Eh, I never do that!" but you secretly do. 'Cause when you are the Boss and there's no one to steer you, you're lazy to schedule maintenance. And this can be unfortunate for your business.
But the mobile app for logistics companies can remind you of scheduled maintenance. This, in turn, helps in keeping your truck health top notch all the time.
Bonus Read: What Top 10 Features Can Make Your Logistics App Churn Out Revenues
Being on top of the standard will make your fleet safer which is only going to aid in your security. Cargo apps or truck apps are secure logistics solutions which help you keep a tap on risk analysis, audit, and inspection of vehicles, track injuries, schedule truck maintenance etc. Your logistics business is now safe from accidents or engine breakdown- saving extra operational costs!
Don't you always dream to make more money in your business? Get it done with the best mobile app for logistics companies.
Do You Think You Lag In Logistics Security?
The increase in security thefts has baffled truckers and logistics owners all over the world. It is a great concern for trucking and logistics. But if you want to tap into your logistics system and build more security around your business, make sure you are on top of your security. With AllRide app solution, we can deliver you the best logistics app development solution. It can help you get a grip over your logistics that reduces theft and good stealing. What you get is a complete security of your cargoes, drivers, and trucking industry with our customized mobile app for logistics companies!
Editor's Note: This post was originally published on Apr 12, 2017 and has been updated for accuracy and comprehensiveness.