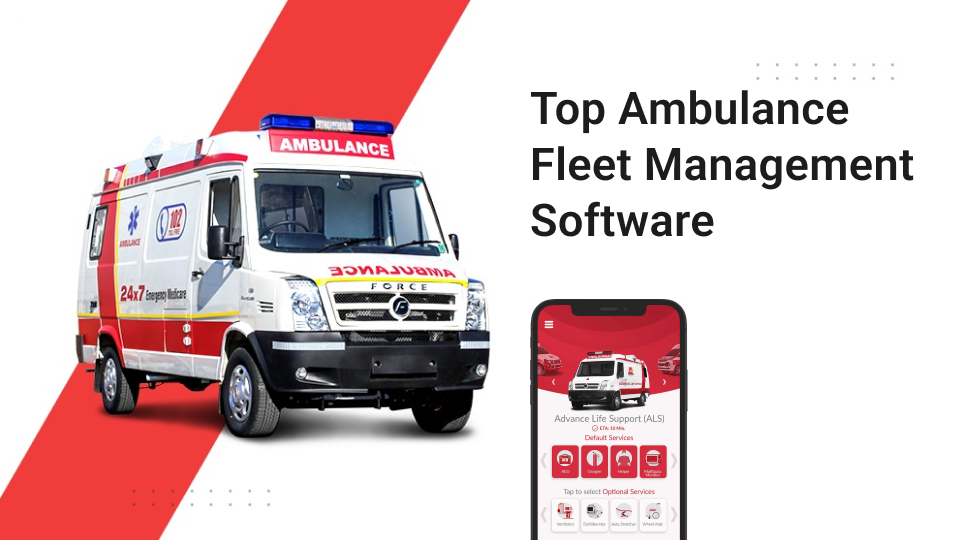 Top 10 Ambulance Fleet Management Software
The demand for emergency ambulance services is increasingly growing around the world. Figures by the British Medical Bulletin published in the Oxford Academic indicate a nearly doubled demand for ambulance services in the UK alone. Therefore, for ambulances to function at optimal capacities, it is now imperative to leverage tech and make use of ambulance fleet management software.

Such software allows ambulance operators to offer unhindered emergency services. And this blog delves into the top 10 software solutions for ambulance fleet management.
What is ambulance tracking software?
An ambulance management software integrates numerous technologies to assist service providers in managing their operations. With this software, dispatchers can use automation to receive and prioritize calls, track ambulances in real time, and dispatch emergency ambulance service crews.
Moreover, the software can be easily integrated with other systems, such as billing and patient-tracking systems. As a result, ambulance service providers can gain a clearer picture of resource utilization and can streamline operations.
Enable quick response time with ambulance tracking system
It goes without saying that quick response times are detrimental to those in need of emergency care. And the fact that dispatchers work under extremely challenging situations is also common knowledge. And therefore, in such circumstances, every second has significance.
So, the assistance of a software primarily allows teams to focus on acquiring information from callers and communicating them to responders on the field. Dispatchers can also use an ambulance fleet management software to find the available and closest vehicles, monitor traffic data, send directions, communicate with drivers, optimize routing, and track the overall fleet activity.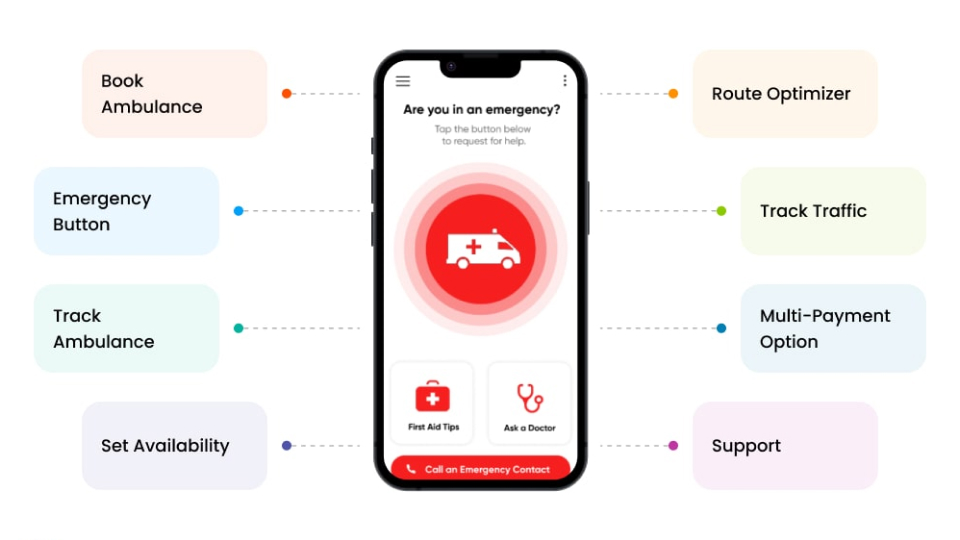 Using such a system also allows EMS managers to monitor KPIs and productivity, verify timecards, and enforce accountability. Furthermore, they can ensure patient and employee safety by monitoring driver behavior and extending live violation alerts, if the need be.
And finally, software provides historical data on time, mileage, and dispatched units, which are useful when providing proof of service and billing patients.
Best ambulance management software
AllRide Apps acknowledge that time is of the essence, especially in emergency services. Therefore, AllRide Cab transforms emergency fleet services with an AI-driven, completely digitized platform, so that instant access to services remains unhindered.
AllRide Cab enables optimizations with its extensive suite of software tools, such as taxi and airport transfer solutions, limo booking solutions, and ambulance dispatch software.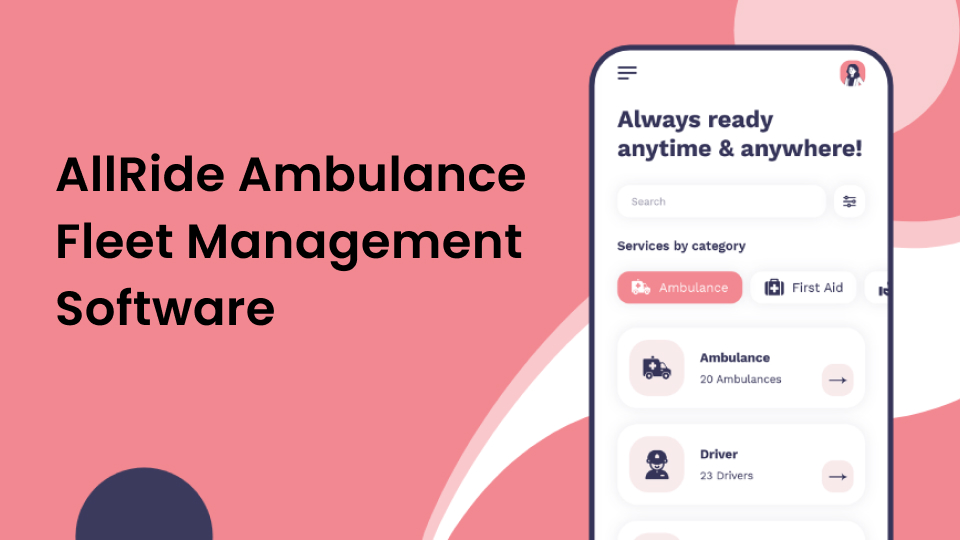 The AllRide Cab ambulance fleet management software comes with a range of distinguishing features:
1. Instant ambulance booking through a user app that provides instant live GPS tracking and details of medical centers.
2. A trusted driver module as a part of effective ambulance booking app development that enhances driver behavior and management.
3. A powerful dispatch system with managers that enables enhanced control over all operations.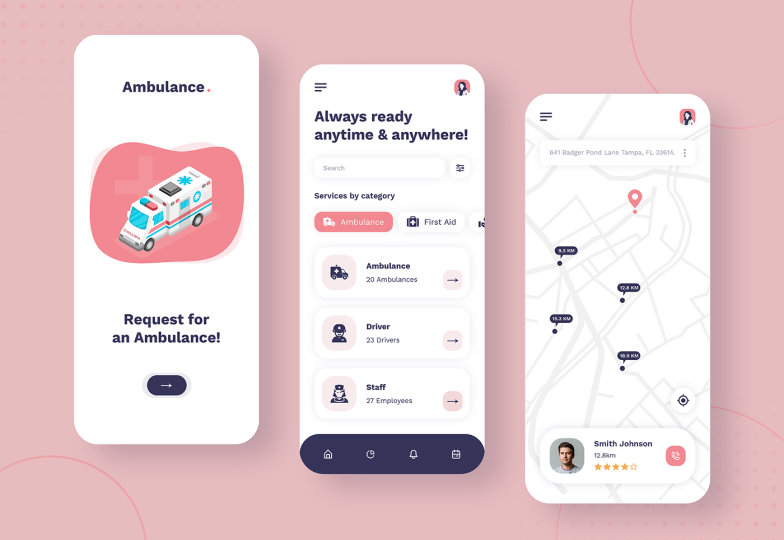 To put AllRide Cab to the test, just book a demo here.
2.
ImageTrend EMS
ImageTrend EMS allows MIH-enabled and prehospital agencies to provide patient-centric care. It makes room for better data flow by way of connectivity between different segments.
Designed with configurable forms and enhanced flexibility, this software solution allows medics to save time on data entry and check that valid information is entered for every patient.
3.
HealthCall Ambulance Tracking System
HealthCall offers cloud-based software solutions that allow improved clinical outcomes. Its range of products has an ambulance dispatch software, which is designed to allow emergency service providers to manage operations more effectively.
Moreover, its web-based platform enhances response times through GPS tracking and patient care reporting.
4.
ESO Solutions
This solution allows emergency service providers to leverage the utility of bidirectional data sharing. 
With ESO, you can increase operational efficiency and compare analysis of EMS and hospital data. Its solutions come with electronic patient care reporting, or ePCR; reporting and analytics, as well as tools for workforce management.
5.
EMS Manager
EMS Manager offers technology solutions to emergency medical services (EMS) agencies. Its products include dispatching and scheduling tools, ePCR, and data analytics and management.
Therefore, service providers can use EMS Manager to better manage dispatch and scheduling, record patient care in real time, improve patient care, and adhere to regulatory requirements.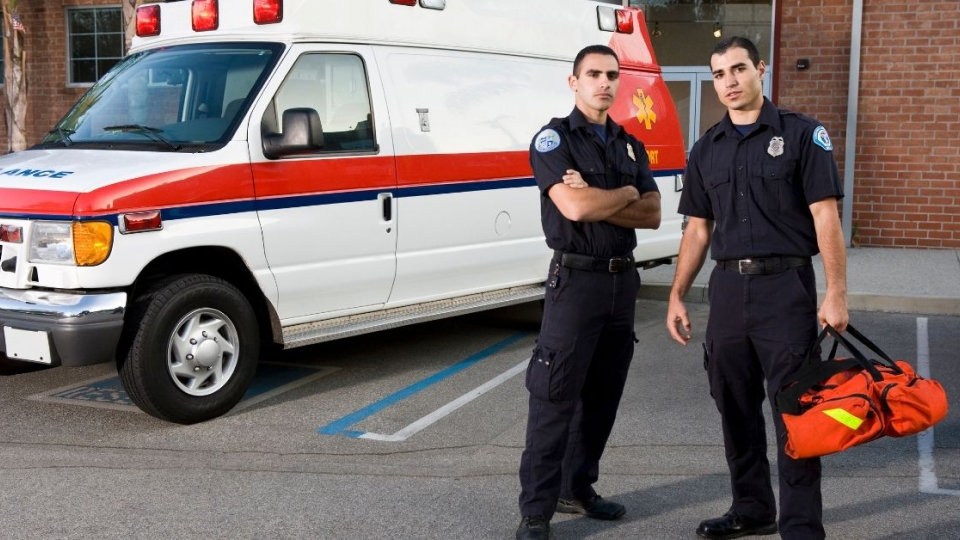 6.
Zoll Data Systems
With Zoll Data Systems, dispatchers get access to tools that align responses with data to optimally position emergency vehicles, thus enabling swift response. Its software solution is a computer-aided dispatch solution, which allows teams to deliver quality outcomes through effective two-way communication.
This intelligent solution is carefully designed to offer robust monitoring and reduced workloads and scope for errors.  
7.
Traumasoft
Traumasoft is an ambulance dispatch software that provides an all-in-one system to manage all aspects of your EMS operation. Its system comprises interconnected solutions that are capable of handling staff, unifying processes, and managing assets.
As it allows organizations to develop a synchronized automated system, this software solution results in improved booking, tracking, and reporting, alongside seamless deployment of emergency service providers.
8.
Ambulnz EMS Software
Ambulnz provides organizations with proprietary technology that offers transparency and control to ambulance services providers. Its computer-aided dispatch software ensures dynamic and accurate time estimates, which are based on GPS tracking.
As a result, whenever medical transportation is required, this digital platform enables simpler transport requests and vehicle dispatch.
9.
Trinetra Wireless
Trinetra provides fleet management, mobility, and IT solutions. Its software for ambulance management allows an EMS provider to monitor significant events like when an ambulance has started its operations, when it has reached the incident location, and the time of its arrival at the medical center, among others. 
Teams can also use this solution to make considerable time-savings, constantly monitor ambulance fleet activities, and optimize routes to patient locations.
10.
AVLView
This fleet management software allows ambulance operators to avoid unduly delays. AVLView accomplishes this task by monitoring fleet activity at all times and alerting operators about the same.
Furthermore, it allows teams to streamline and organize emergency requests. And finally, this software solution comes with a user-friendly interface that allows operators to execute their plans in no time.
Optimize emergency medical services with ambulance scheduling software
When a life is at risk, it is crucial for emergency services to operate as quickly, yet safely, as possible. But for an EMS manager, it is equally critical to monitor and track the fleet to ensure that all protocols are properly followed and services are effectively rendered.
An ambulance fleet management software ensures that EMS managers no longer operate in the dark. It accomplishes this feat by providing actionable data on a number of valuable metrics.

Moreover, it simplifies the management of ambulance fleets by way of features like real-time vehicle tracking, route optimization, and instant notification on service requests, to name a few. 
It is therefore safe to conclude that such software paves the way for ambulance fleet optimization and also enables right-sizing, if the need be.