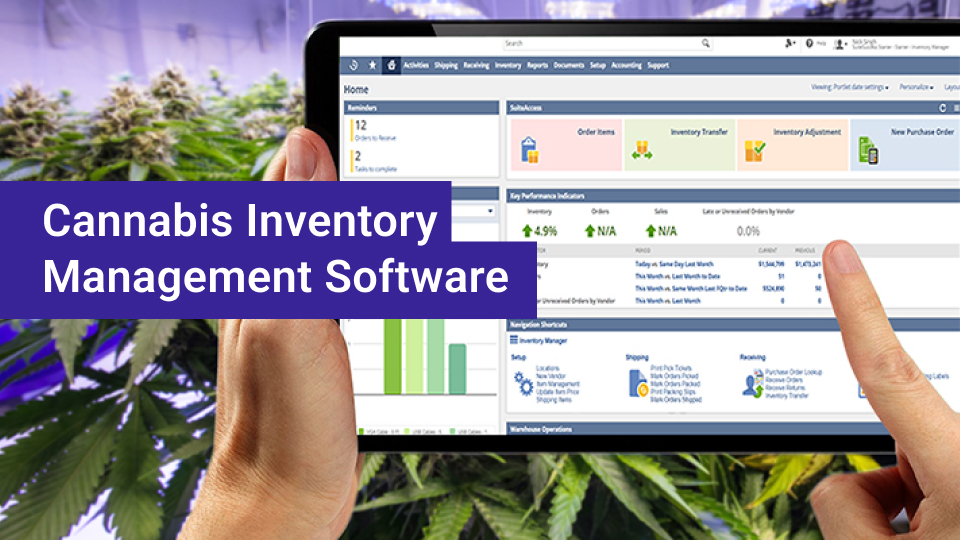 Cannabis Inventory Management Software: How To Use It For Better Management And Quality Control
A report by McKinsey Global Survey reveals that most enterprises today recognize the strategic significance of technology as a key component of business, across industries.  And the cannabis industry is no exception, which is now leveraging tools like cannabis inventory management software in various areas of operations.
As technology becomes more and more ubiquitous in daily lives, it is imperative that canna-businesses adapt to this change to scale and stay competitive.
Therefore, this blog delves into the intricacies of cannabis inventory software and highlights its use in quality control and inventory management.   
What is a software for cannabis inventory management?
A cannabis inventory tracking software is a solution that enables cannabis organizations to monitor, organize, and oversee the entirety of their inventory.
Moreover, such a software solution assists cannabis businesses with inventory-related processes, like tracking sold, returned, damaged, and even recalled items. Therefore, a business can easily leverage this tool to make use of accurate costing, live inventory management, and custom workflows, among others.
Now that you have a fundamental understanding of a cannabis inventory system, let's understand how this solution enables a well-managed inventory.

Maintain your inventory with a single software solution
A well-operated inventory management determines the profitability of a canna-business. In fact, it can be an enterprise's competitive advantage as well as the key to financial efficiency and operational compliance.
1. Managing cannabis inventory with a dispensary inventory management software allows you to digitally monitor the inventory. As a result, you can easily do away with potential errors associated with manual inventory management, thereby eliminating losses—and more importantly, compliance infractions.
2. Cannabis regulations are continually being added, modified, and removed. And unknowingly dealing with an incorrect amount of your product could result in huge fines as well as possible suspension of business. Furthermore, you will risk losing your customers.
3. A software solution, on the other hand, will digitally run the numbers for you, indicating sales by item, the value of inventory, and if the inventory is in excess or is low.
4. In addition, an inventory software cannabis will alert you if some of your products have low inventory, so you can easily reorder and avoid being out of stock. And when your most popular strains are always on hand, you can prevent losing sales and ensure satisfied customers.
In fact, a cannabis distribution software not only results in a well-managed inventory but also leads to superior quality control of your cannabis products. Let's find out how!
Simplify your cannabis businesses with effective quality control
A robust quality management ensures that canna-businesses follow the state guidelines to offer safe supplies. A cannabis distributing software streamlines your entire workflow to ensure consistent quality.
Present-day cannabis businesses ensure quality control by way of the FIFO method. FIFO stands for first in-first out. This means that a business first sells the products that it has first purchased, thereby ensuring freshness and lowering potential waste of goods close to expiration.
The FIFO method is especially resourceful for perishable goods like cannabis flowers. However, some dispensaries prefer to use the LIFO, or last in-first out, method. But the LIFO method leads to potential expiration of products, which results in low quality. Moreover, it increases the chances of revenue loss.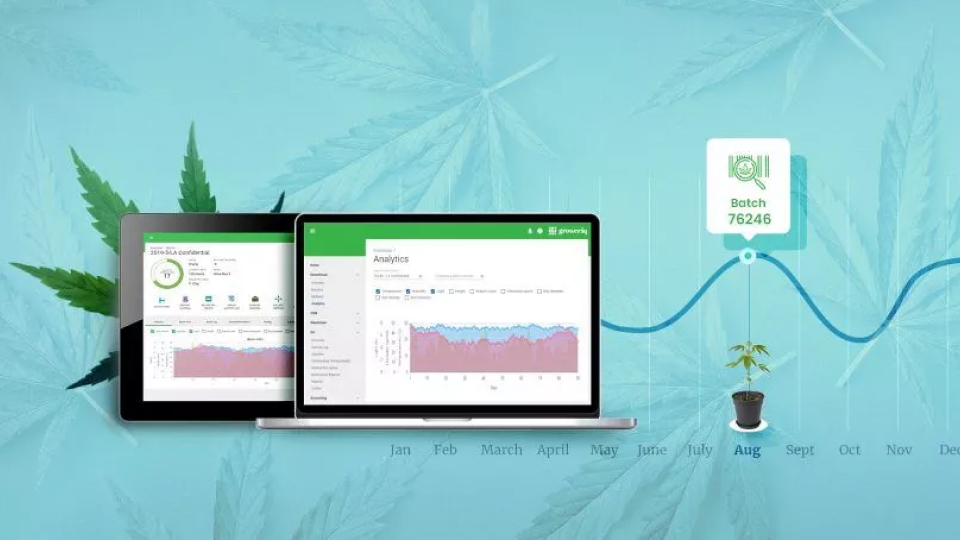 It is therefore advised that businesses use the FIFO method to sell products from earlier harvests before those recently harvested and packaged, thus not risking expiration and maintaining consistent quality for customers.
Although some dispensaries utilize a manual system for such quality control, using a cannabis distributing software solution will contribute to a highly accurate real-time record keeping. Integrating such a software solution also reduces potential errors and long hours associated with manual data entry.
Moreover, a software solution can help you stay current with the ever-growing cannabis industry in numerous ways, as discussed below.
Upgrade your business with a digitally managed inventory
A cannabis inventory management software comes with a range of features that pave the way for unhindered operations. Some of these features are discussed below: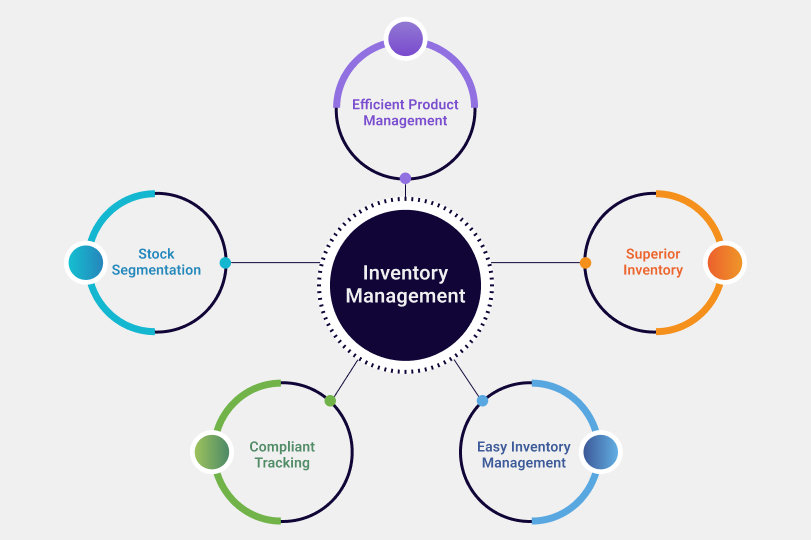 1. Efficient product management: a software solution automates error-prone and repetitive processes—from selling, receiving, and auditing. As a result, it results in savings in terms of time and labor.
2. Superior inventory: the system allows you to gauge the best-performing products, alongside offering detailed reports on which products are selling and which are not. So, you can easily predict trends and reorder to maintain popular products in your inventory.
3. Stock segmentation: a software solution can segment your stock, thus offering an accurate view of the inventory. It also ensures that high-priority products are sold first, thereby enabling the FIFO practice, which was discussed above. Segmentation also prevents overselling of top products and isolates damaged products.
4. Compliant tracking: With a cannabis inventory system, you can easily track your inventory by product type or by individual batches, from the moment products enter the inventory till they are sold to customers. It updates your inventory in real time as well as consolidates it across sales channels, so you have accurate reports for regulators.
5. Easy inventory management: A software solution allows for better cannabis inventory management by balancing finances through tracking the moving average cost and the cost of raw materials over a period of time. It also traces faulty batches for quality assurance and, if required, recalls.
Get ideal
cannabis dispensary inventory management
with a top-notch software
Being both overstocked and understocked can be detrimental to your cannabis business and impact its revenue potential. However, curating your success story as a cannabis enterprise can be rather simple. You only need to acquire the right tools for assistance.
Moreover, manual maintenance of inventory can be a taxing and lengthy process. When done incorrectly, it can result in compliance issues and hefty fines. And for these reasons, you should simplify your inventory processes with the integration of technology.
A cannabis inventory management software allows you to keep a watchful eye on the inventory. It also eliminates inconsistencies and discrepancies in inventory, which, when unchecked, can result in untraceable inventory, increased costs, and conflicts between customers and vendors.

With a software solution, you can be assured that your enterprise not only is legally compliant but also scales and grows.