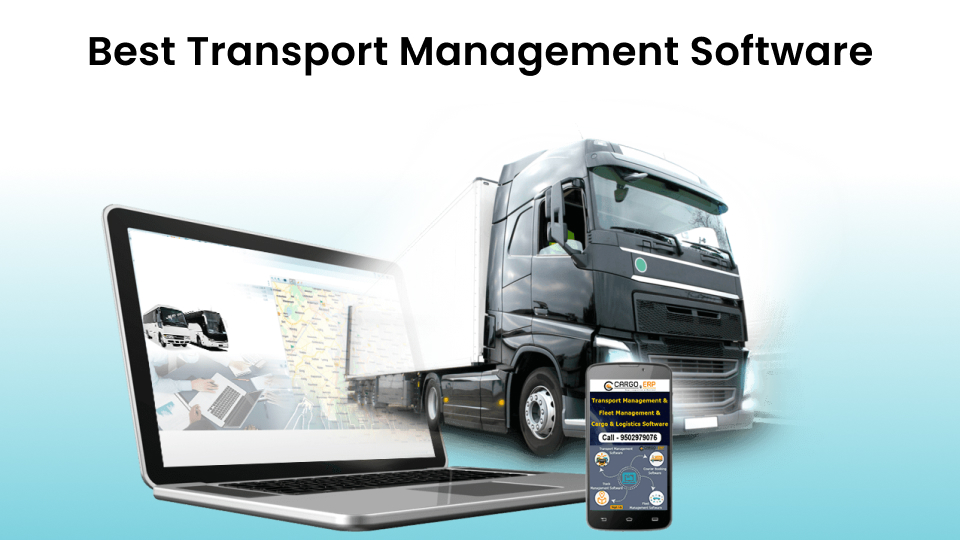 10 Best Transport Management Software
Customer expectations are now more dynamic than ever before, given the emergence and integration of innovative technologies. In fact, figures by a study suggest that 76% of consumers simply switch from a brand that does not match their expectations to one that does. So, businesses must provide faster responses to customers, powered by a feature-rich and robust transport management software.   
As transportation is a crucial link in the supply chain, more and more enterprises are relying on software for its management. But there are a number of such software currently on the market, which makes choosing one rather tricky.

This blog sheds light on the top transportation management systems, so you can make an informed decision when taking a pick. Let's begin!
What is transport software?
Transportation management software, also known as TMS, is a logistics platform that utilizes tech to allow organizations to plan, perform, and optimize the physical movement of their goods. In addition, the software simplifies the management and optimization of transport operations, as well as streamlines the processes.
Therefore, with a transportation software, you can gain visibility into your everyday transport operations, alongside trade compliance documentation and information. This ensures that the goods and freight are delivered on time—without exception.
Plan, execute, and optimize movement of goods with transportation management software
TMS plays a central role in the supply chain and affects every aspect of the process, starting from planning to lifecycle management.
At the planning stage, TMS allows businesses to firstly choose the optimal means of shipment, premised on cost, distance, and efficiency. Moreover, it provides details on trade and tariffs, as well as information on potential delays.

At the execution stage, TMS communicates with carriers, matches loads, documents and tracks shipments, and helps with billing and settlement. Advanced shuttle service software solutions also provide real-time tracking of shipment and vehicles, giving live updates of the status of delivery.
And lastly, TMS extends optimization by allowing businesses to track and measure performance through analytics, transportation intelligence, dashboards, and reports. This optimization results in superior customer satisfaction, which then translates to more sales and thus business growth.
10 best transportation management systems
Transport management is a lot easier and quicker if you have a tech-driven solution for assistance. Therefore, AllRide Logistics stands out as a transportation management system software that is AI-powered and thus reliable.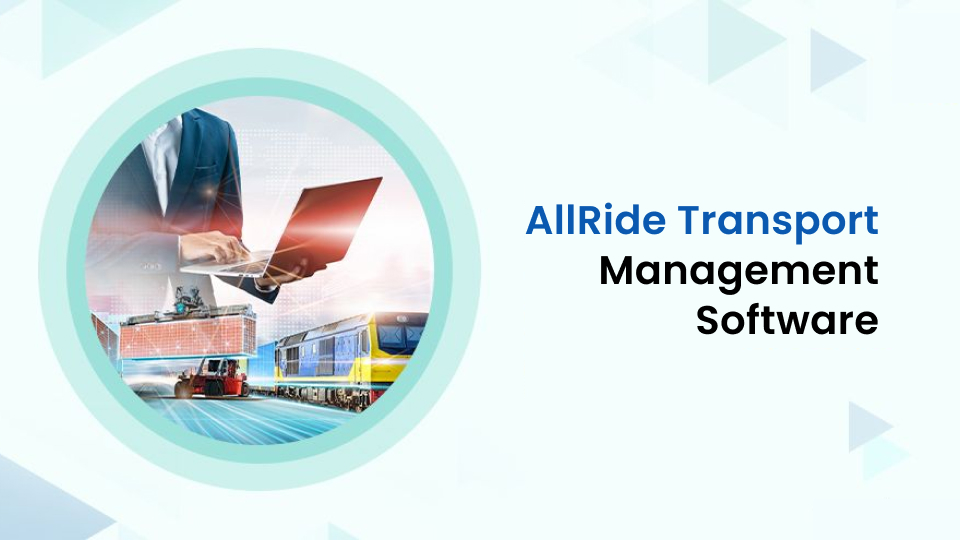 AllRide Logistics is also highly customizable and adaptable to all business requirements, be it truck booking solutions or fleet management solutions. Its fleet management solutions allow transport businesses to scale operations in myriad ways:
–  Driver mobile app that allows fleet drivers to handle an app, which features real-time tracking, historical fleet data, online driver education, and route history, to name a few.
–      Dispatch system with intuitive dashboard, real-time analytics, driver management, and performance metrics and analysis, among others, which allows the entire business to be controlled from a robust domain panel.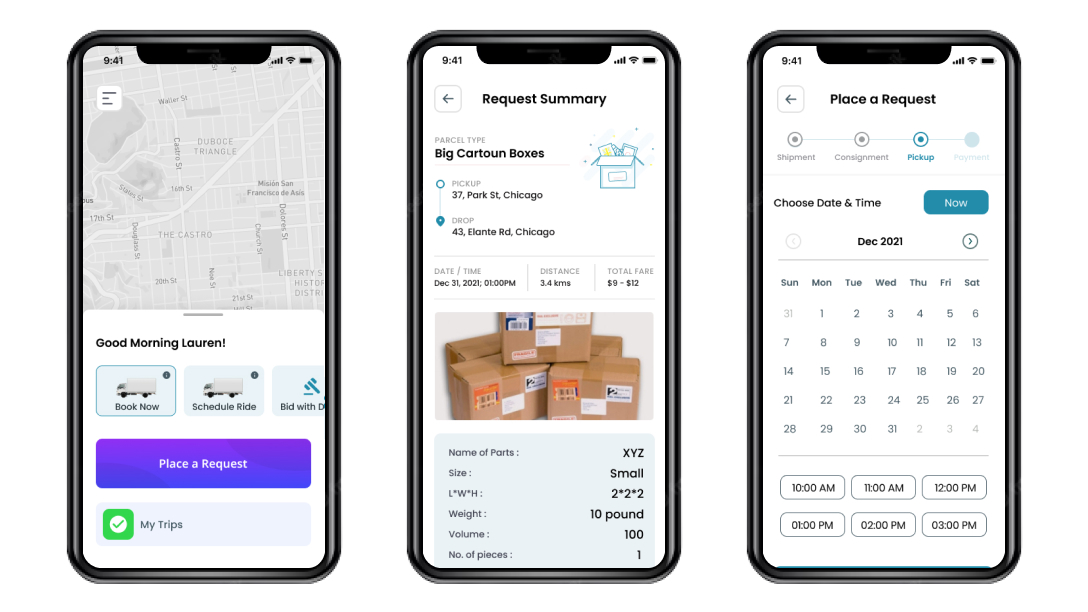 Think AllRide Logistics is worth a shot? Book a demo here.
Let's now go ahead and take a look at some of the other logistics and transportation software.
2.
SAP Transportation Management
SAP Transportation Management offers control and visibility to improve and optimize logistics. It integrates logistics and fleet management throughout a network, which helps a business lower transportation complexity. As a result, this dispatch software for public transportation provides strategic freight management, transportation planning, and order management.
3. MercuryGate TMS
MercuryGate TMS offers multimodal capabilities that allow intelligent automation and enable value creation. Its transportation management solutions offer analytics, carrier management, and route optimization, which can result in reduced costs and optimized operations. 
Moreover, its TMS combines power and utility that makes transport management simple, quicker, and sustainable.
4. BluJay Transportation Management
BluJay Transportation Management aims to accelerate the accuracy, transparency, and speed of transportation and logistics processes. It is an integrated software solution that manages the whole logistics operations—front to back.
With BluJay Transportation Management, businesses can expect to gain complete control over their order-to-cash processes, alongside enhanced reporting and visibility, carrier selection, and planning and execution.
5. Kuebix TMS
Kuebix is a user-friendly, scalable, and modular transport management software that supports several modes of transportation. This cloud-based TMS can easily scale in order to meet the requirements of varied businesses sizes and levels of complexity. 
Additionally, it provides actionable analytics that make transportation decisions and establishes accountability.
6. Transplace TMS
This one is a cloud-based management software for different sizes of shippers that need optimized route plans and faster execution. It automates repetitive tasks, deeply understands the all verticals of an enterprise, and enhances the overall usability.
In addition, Transplace TMS provides real-time data on several metrics, including cost comparisons, shipment execution, and freight audit. As a result, it allows exceptional management-centric workflows.
7. Manhattan Associates Transportation Management
Manhattan Associates Transportation Management makes planning and execution easier, smarter, and a lot faster. Applied intelligence allows its TMS to enable real-time distribution planning, which leads to quicker operational decisions.
Furthermore, it has a unified interface and configuration wizards, which creates a more intuitive and seamless user experience. It also unifies your supply chain by allowing the management of warehouse and labor, coupled with slotting optimization.  
8. Tailwind TMS
Tailwind transportation management system software provides cloud-based management to small and mid-sized transportation businesses. It allows you to seamlessly manage work orders, accounts receivables, and quotes. 
With this software, you can also track the records claims, equipment maintenance, and accidents and view the history of customer ratings.
 9. Luminate Logistics
This one offers you an end-to-end platform to execute entirely autonomous distribution networks. It also extends assistance in managing outbound as well as inbound operations, while integrating carrier and supplier collaboration tools and allowing the flexibility to tackle unforeseen challenges.
Additionally, Luminate Logistics enables supply chain visibility, improves efficiency through automated and AI-assisted planning, and balances the demand and supply of transport resources through dynamic routes and rates.  
10.  Shipwell TMS
Shipwell TMS is capable of meeting all business needs, from planning and execution to advanced performance monitoring. Its advanced automation allows transport businesses to replace manual tasks with technology. Moreover, this automation paves the way for optimized routes, over-the-map tracking, and responsive ETAs.
And lastly, this transportation management software solution streamlines supply chain data and ensures carrier compliance through constant monitoring. As a result, businesses can gain personalized analysis and reporting and therefore a thorough performance analysis.
Ensure timely delivery of goods with a transportation management solution
The integration of TMS into transportation management results in several benefits. These advantages include reduced costs, automation of operations, time savings, simplified supply chain processes, enhanced visibility and security, improved customer satisfaction, and, most importantly, the ability to scale the business.

Essentially, TMS affords a deep and broad visibility for more efficient planning, execution, and optimization to transportation businesses. A transport management software can therefore provide your businesses with the necessary edge in today's cutthroat competition.