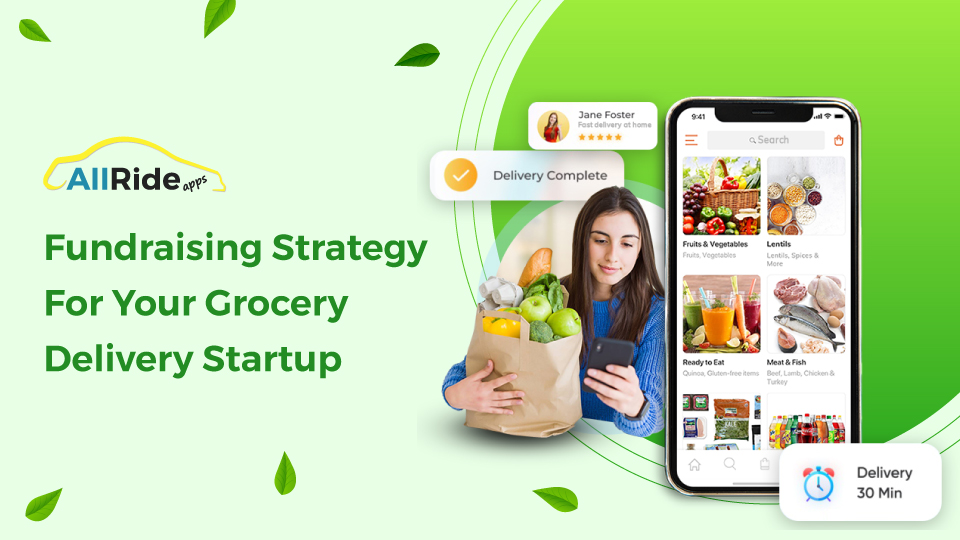 How To Get Funding For Your Grocery Delivery App Startup?
Online marketplaces have evolved so much these days. If you own a grocery delivery app startup and are looking for funding, it is recommended that this is the right time to pitch your ideas to the investors. But before that, you need to come up with the best fundraising strategy for grocery delivery startup. 

With the necessity of these apps, there are so many opportunities waiting for disruptive Startups. So, if you are one, then this article is for you. Make sure to read till the end to understand how you can get funding for your online grocery delivery startup.
Why do you need funding for your Grocery Delivery Business?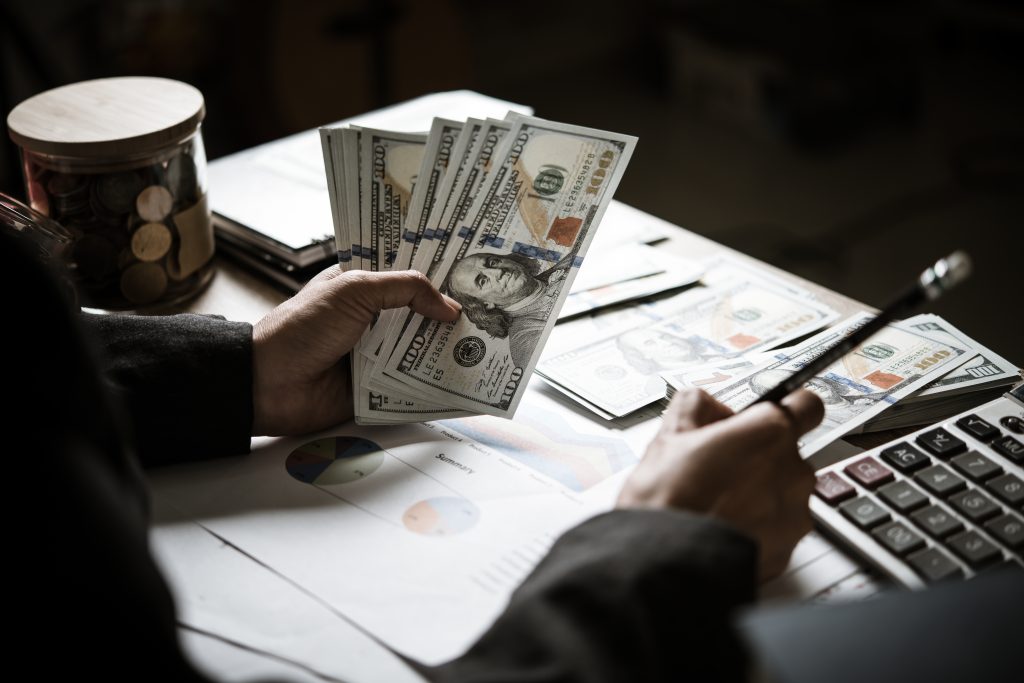 Customers are expecting various things to be delivered right to their doorstep. With the increase in customer expectations, multiple solutions have popped up. One such solution is the online grocery delivery business.
There are many reasons why grocery delivery app development is thriving lately. This section of the blog will discuss different reasons you should seek funding for your startup. Also, you need to come up with the best fundraising strategy for grocery delivery startup.
1.
The Pandemic and its New Variants
If we have to describe the evolution of online grocery delivery apps, we can use the words before pandemic and post-pandemic. Before the pandemic, most people used to go out and shop for groceries.
Once COVID has hit, the number of people going outside to shop has drastically decreased. Going out itself has become a danger, and no one would want to afford that right! Online grocery orders have increased manifolds. Covid-19 saw the rise of the on-demand grocery business. 
Lockdowns, social distancing, fear of catching the virus and many other reasons have made people order groceries online. Many Startups have capitalized on it, and there is still a lot of scope for new Startups in this arena. Omicron is spreading quite quickly worldwide, and this is time to make more noise about your startup.
2. Advance and Effective Business Model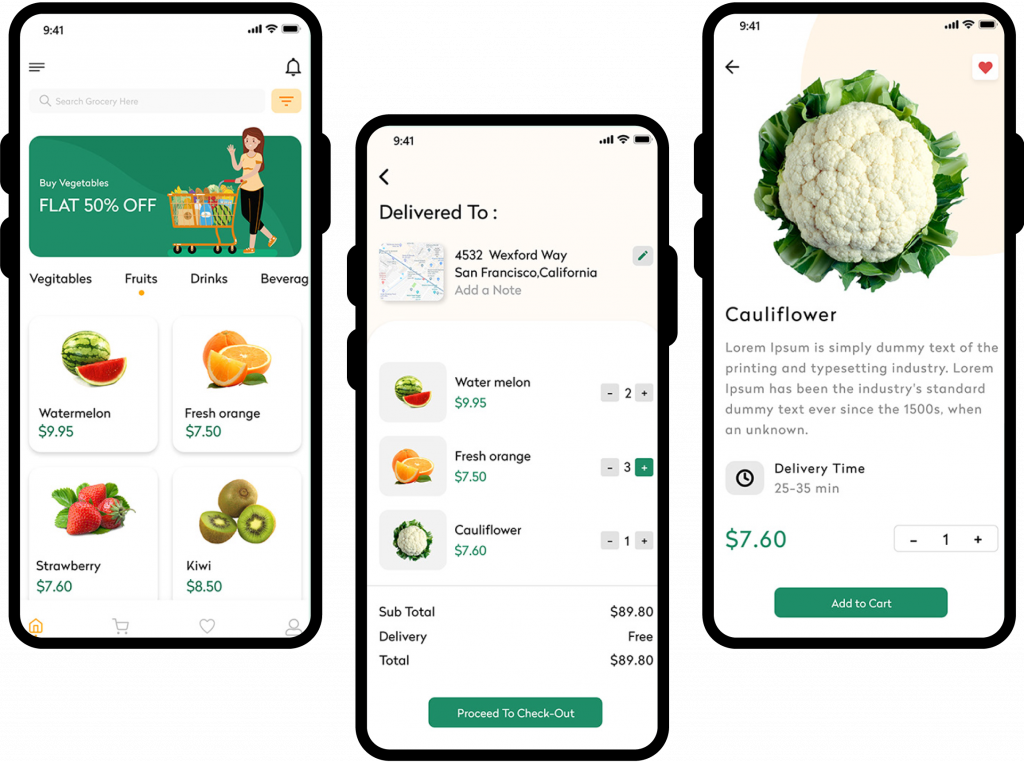 No matter what startup it is, the ultimate goal is to deliver according to your customer needs. The online grocery delivery model has proven successful because it meets customers' requirements on point. 
The shareholders start trusting the startup to deliver the expected results without fail. The Startups should also prove that they are the exception for execution. A robust, advanced, and effective business model is everything that investors need to trust business owners with their money.
Remember that no investor expects $1 billion to turn into $100 billion. Investors expect reliable, and good returns on their investment, and online grocery delivery Startups are something that will ensure these returns without any hassle.
3. Need for Organic Food in Quest of Health
Consumers are becoming more health-centric and are opting for organic food lately. It has been forecasted that in between 2021-2026, there will be a growth of 20.5 percent CAGR.
Organic food brings more benefits to the table than food items have grown conventionally. The strict cultivation standards followed by organic farmers positively impact the environment, and the food is safe for consumption. 
4. Key Role of DTC in the Grocery Delivery Sector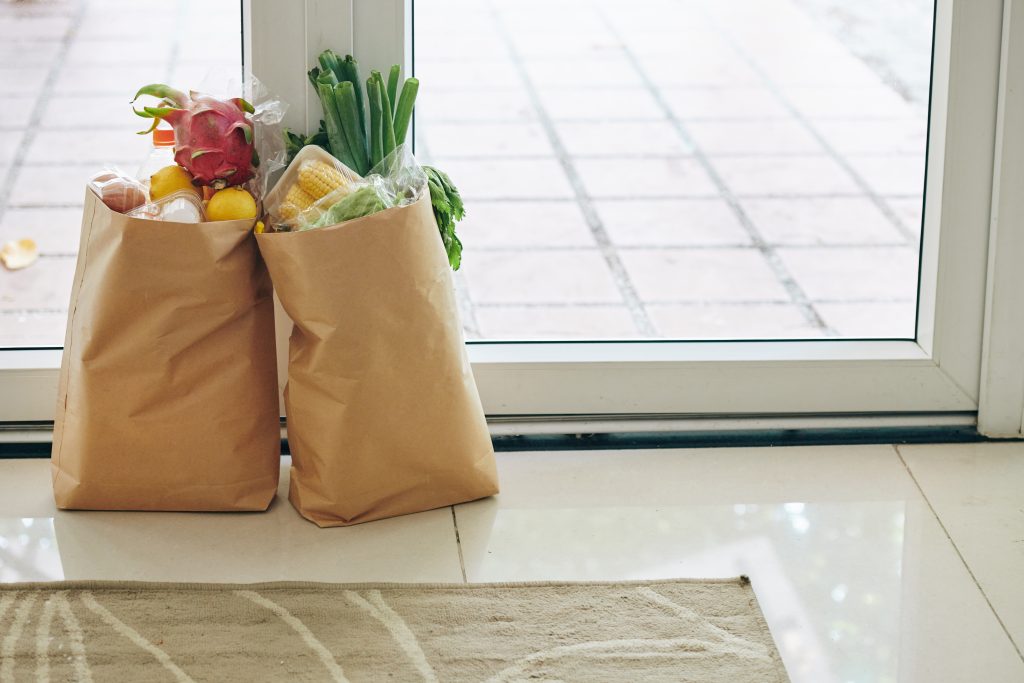 Grocery shopping has changed significantly in previous years. Online grocery purchases have set the stage for DTC (Direct to customer). There was a time when retailers used to take care of customer relationships, but things have changed.
The algorithms will take care of customers and their needs while the groceries are delivered right to the customer's doorstep. Many grocers have shifted their brand focus to DTC and reap its benefits. Knowing your customer and catering to their requirements while ensuring their comfort is a big game-changer now.
5.  Transformation in Government Regulations
Grocers are crucial in ensuring public health and safety. They have to maintain strategic partnerships with the delivery agents and supply chain partners. Ensuring that the groceries they are selling are entirely free from any chemicals is very important.
The government has brought in different regulations to ensure that the food delivered to customers is free from any dangerous chemicals. The eCommerce platforms that focus on customers' well-being will always be applauded and be investment-worthy.
Questions for Selecting the Precise Funding Sources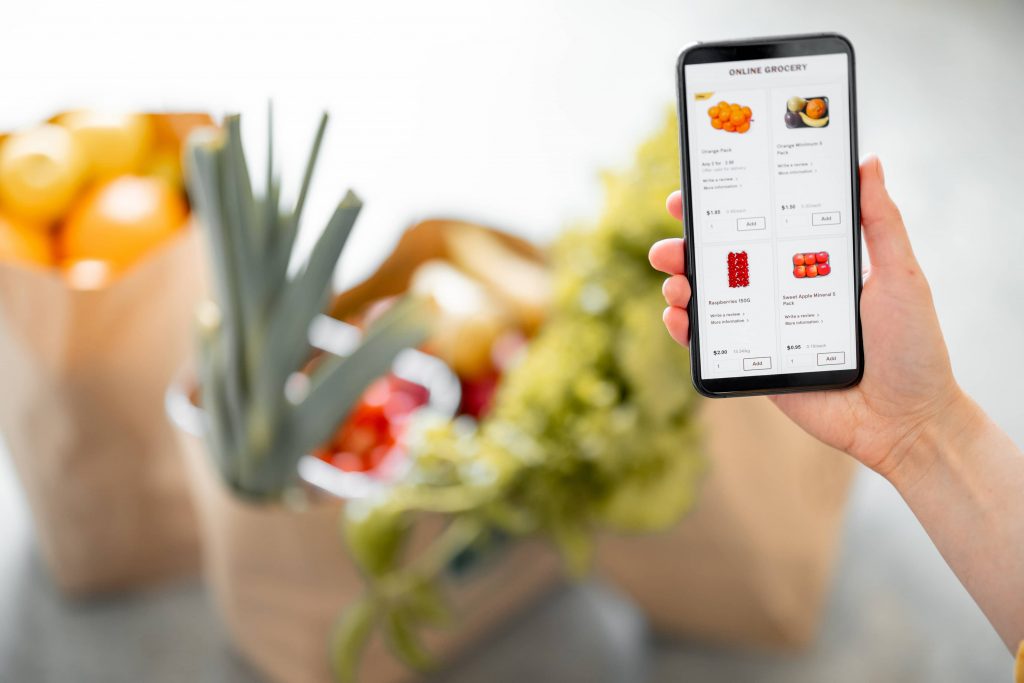 There are some questions and queries to be resolved to pick the precise source of funding and creating fundraising strategy for grocery delivery startup.
Q1) How quickly do you require the funds?
Q2) How much funds are needed?
Q3) How are the financial records of the company business? Is it upright enough to showcase it to an investor?
Q4) What areas are you exploring to fund?
Q5) Are you ready to offer fixed equity or will you pay the interest?
Once you are ready with the answers to these questions, you can choose the financing preferences.
Options and Preferences for Financing
For choosing the best fundraising strategy for grocery delivery startup, you need to first know the funding options. So, now that you know why investors are interested in grocery delivery Startups, let us talk about the different financing options.
1. Bootstrapping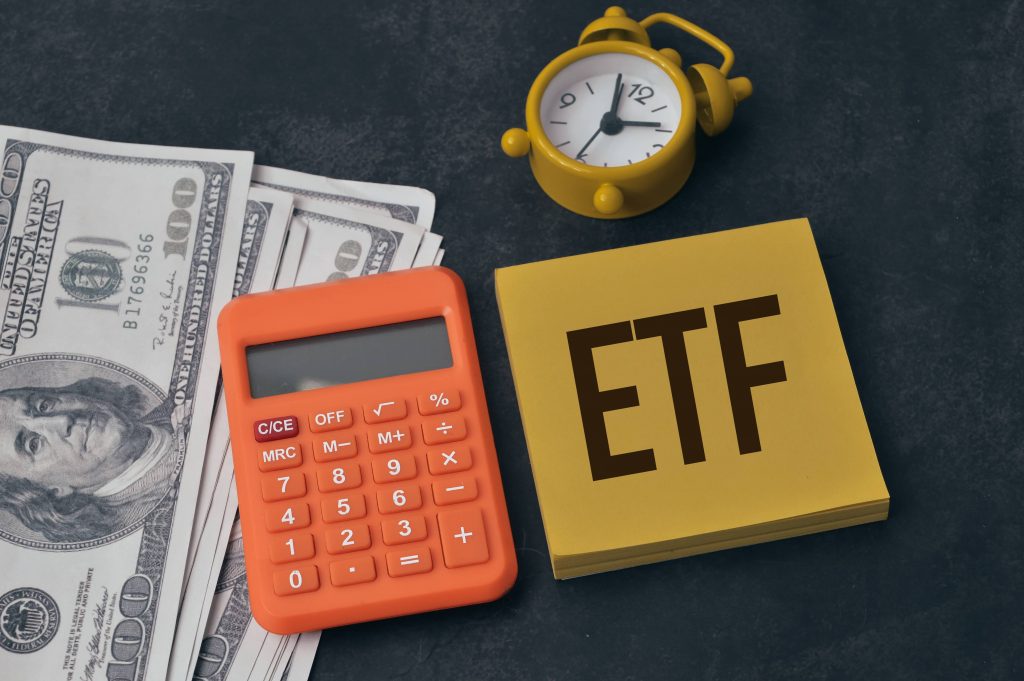 Bootstrapping is an excellent idea for companies just starting. You can invest your own money and work on the dream project. This way, you are completely debt-free and are not accountable for someone else.
Benefits: You can use the online platforms to market and sell your products as it will save you some money. You don't have to look for any investors, set up meetings and run behind them.
Shortcomings: Every coin has two sides, and so does bootstrapping. You are entirely accountable for your money and company. If things go wrong, there is no one else to blame other than yourself. The financial risk is very high. If you make it big and earn profits, you can keep everything for yourself and also if you don't, you will lose everything. You have to be ready for these two situations.
2. Accelerator or Incubator Program
This is an excellent opportunity for first-timers. You will be joining an accelerator or incubator program where you will be offered advice, mentorship, and training by industry experts for a small portion of the equity in your company. 
Benefits: This is an excellent option for the growth and sustainability of the company. The connections, resources, and mentorship can help you land some great funding opportunities.
Shortcomings: The accelerator or incubator program can become a distraction for many startup owners. These programs have multiple events and meetups, which can drain your time and distract you from your actual business. And also, not every accelerator program is created in the same model; there can be some that won't add any value to you. So, one must be highly and precisely careful in picking the right program.
3. Crowdfunding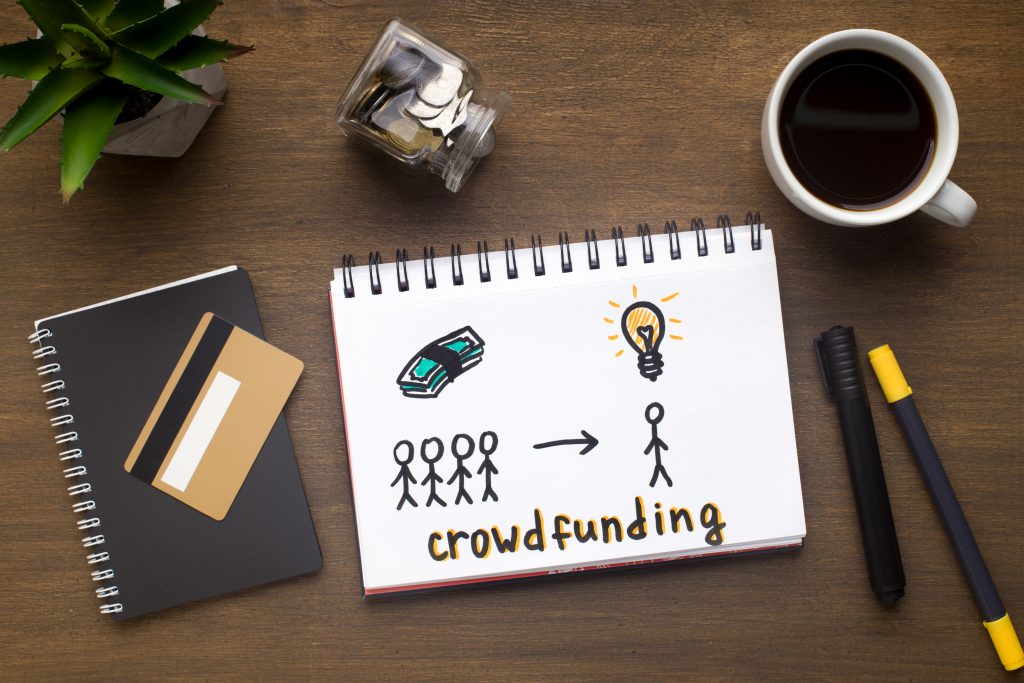 You have to get onto a crowdfunding platform and raise an amount for your startup.
Benefits: This can be the fastest way to raise money for the startup. The company will have more financial freedom, and this will become a great marketing strategy to reach out to the targeted clients. 
Shortcomings: The foremost thing you have to do before opting for crowdfunding is patent your idea, or there are higher chances of it being directly copied by someone else. Although this is the quickest way to raise funds, it is not easy. You have to build interest and trust among the investors to help you with the funding. 
4. Business Line of Credit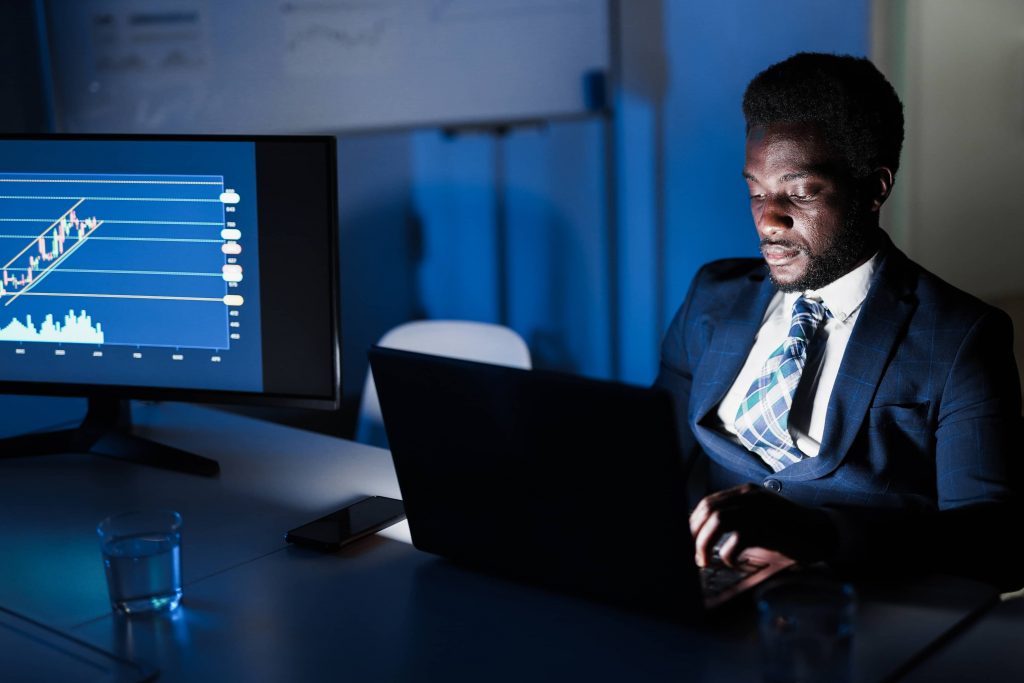 The direct business line of credit is an excellent option for every startup. It is a mix of business loans and credit cards. You will get a line of credit with a certain amount, and you can withdraw the cash from the bank. This scenario is not something that you often find in credit cards. 
Benefits: It helps in improving the cash flow and building business credit. You have to pay for whatever amount you use, nothing more or less. 
Shortcomings: The fees and extra charges on this line of credit can burn a hole in your bank account. Usually, these are pretty high. Apart from that, you may get less credit. This scenario is something that happens quite often. 
5. Venture Capital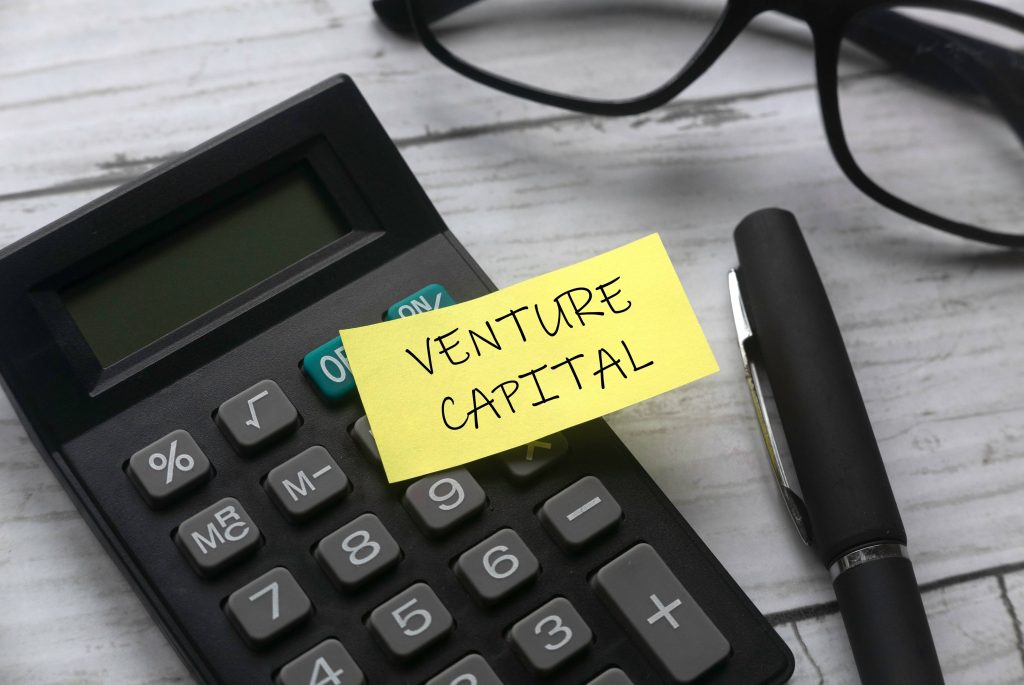 This is for the businesses that require significant capital and have disruptive ideas under their hood. Venture capitalists lookout for startups that are quite different and innovative from their competitors to invest in those businesses. They buy a certain amount of stakes from the company for the amount that they are spending. This scenario is the best way to fund your business if you are looking at a considerable investment.
Benefits: There is no interest or anything to repay—best for large capital requirements.
Shortcomings: The equity for owners is reduced, and there is lower financial freedom.
6. SBA Loans
These loans are given by banks, and one must have a good credit score to avail of them. You will get a loan of 85 percent for the required amount.
Benefits: The interest rates are reasonable as banks provide these loans. The down payment is low, and you can keep longer payment times as you need.
Shortcomings: The paperwork is lengthy and time-consuming. Even approval takes a longer time. In some of the scenarios, there will be a need for collateral.
7. Invoice Financing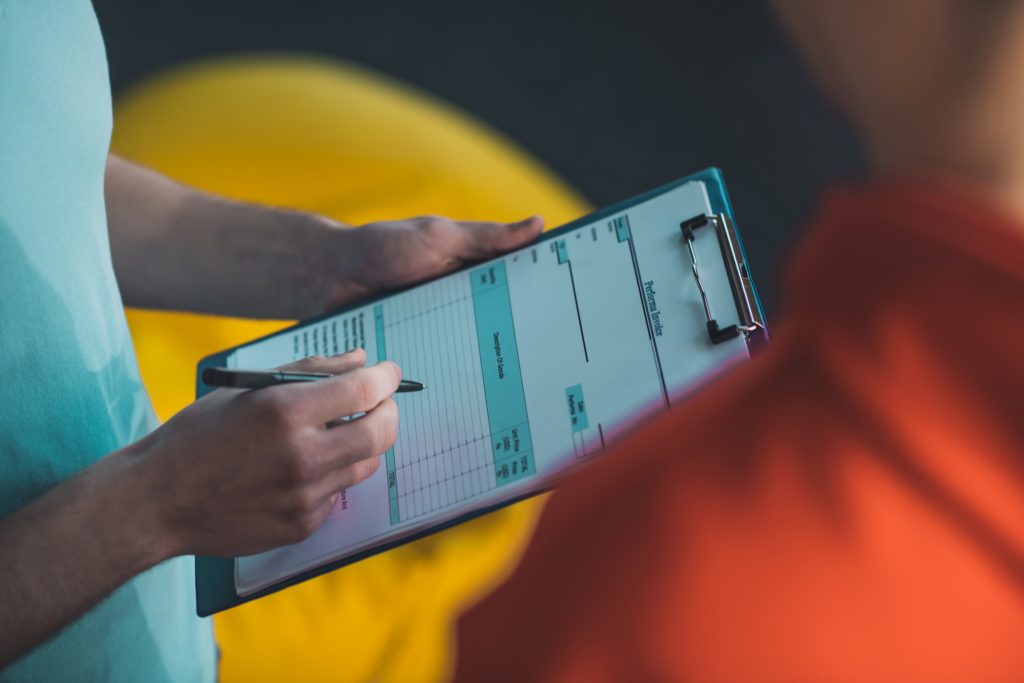 This approach is perfect for businesses with irregular cash flow. If your invoice hasn't been cleared for days, you can use it to get financing. Once the invoice is cleared-up, you have to pay the lender. The lender will offer you 85 percent of the finance on the invoice. This scenario can be used for maintaining cash flow.
Benefits: Invoices are collateral here, and you don't have to wait for them to get cleared. The credit is given based on invoiced business, and it is much easier to clear the same once you get paid from customers.
Shortcomings: The fees are generally high and are usually based on the day your invoice gets cleared.
8. Purchase Order Financing
Purchase order financing is also termed Inventory financing. It means getting a certain amount as a loan for purchasing inventory for your business. The lender will directly pay the amount to your supply partner in this type. 
Benefits: It is easy to get, and there is no need for any guarantor. The funding is quite flexible and is perfect for Startups out there.
Shortcomings: This is a short-term funding option and is not suitable for all business types. The interest rates are higher than usual, and you may not receive the entire amount you want. Service businesses aren't eligible for this type of financing.
Moving Forward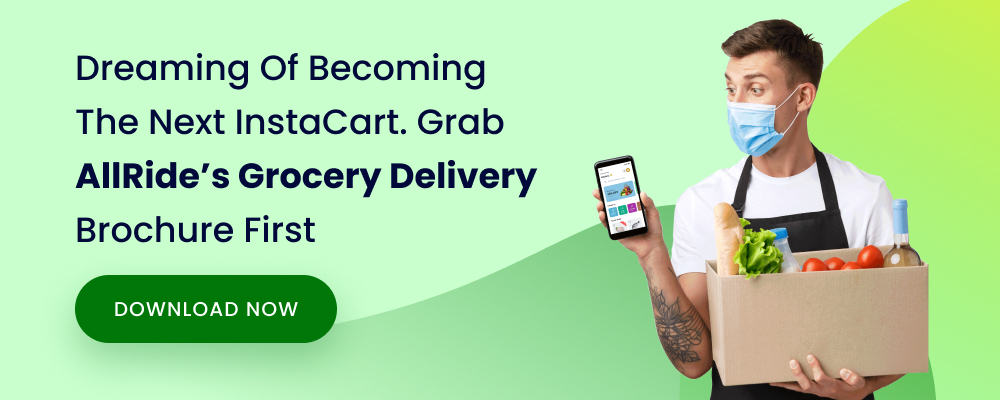 After the pandemic had hit the world, consumer requirements kept changing, and new demands were coming up every other day. Following conventional business, methods are not going to cut it. Companies have to evolve, and options like online grocery delivery can aid these businesses. This model will sustain itself in the long run and comes in handy for customers.
Developing a proper fundraising strategy for grocery delivery startup will make your business big and help customers with their deliveries. It is time to make an upgrade and shine through to the companies. With various investment options and preferences, a proper business model will indeed become a success. Connect with AllRide's Grocery Delivery experts to get an intuitive and ready-to-go grocery app.