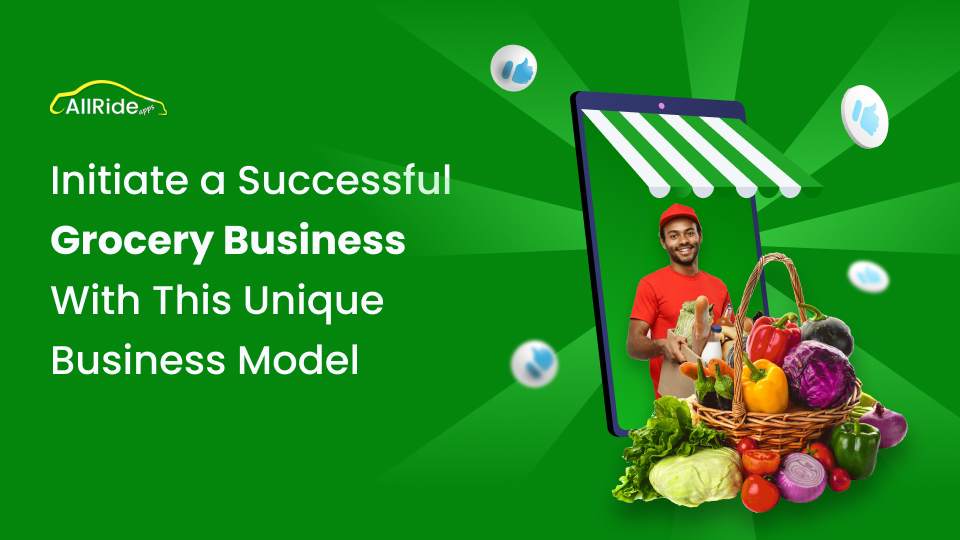 Grocery Delivery Business Model That You Need To Initiate a Successful Startup
The majority of grocery shoppers, as well as sellers, are most concerned about online grocery delivery. Perishable goods, edible goods, and anything else related to foods must be delivered the same day. The on-demand grocery delivery concept comes to the rescue in this situation. The on-demand Grocery Delivery Business Model is based on the notion of delivering goods as soon as possible, according to the customer's preferences. In reality, online grocery shopping and CPG (consumer packaged goods) businesses rely on this sort of delivery strategy to stay afloat.

The grocery delivery sector has gained momentum in recent years, and the ongoing COVID-19 pandemic has just surged recently. Indeed, in 2021, grocery delivery will be one of the fastest-growing segments of eCommerce. According to the facts and figures on online grocery shopping services, the industry is predicted to triple every year, and any investment, whether it's opening a grocery store or beginning a grocery delivery service, will pay off.
Challenges Of Grocery Delivery Business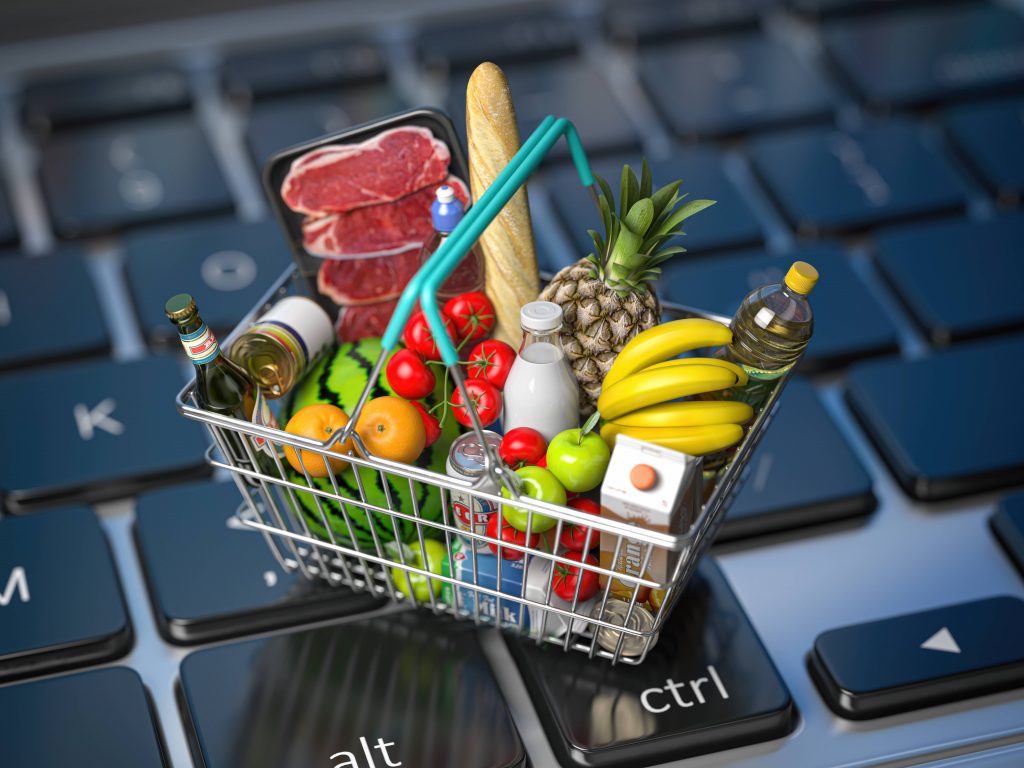 If you're starting a grocery delivery service, you don't have an easy road ahead of you. The greatest obstacles that a grocery delivery service company would encounter in a pandemic would come from the customer side, as evidenced by the fact that during the Coronavirus epidemic in the United States, roughly 40% of customers complained about delayed grocery delivery. At the same time, another 20% of respondents expressed dissatisfaction with the grocery delivery time range.
During COVID-19, just 9% of customers indicated that making a purchase online was not difficult for them. However, the good news is that all supermarket delivery businesses are experiencing identical issues, so you just need to be better than the competition. The ultimate objective must be to establish a viable grocery delivery service. Different problems that the online grocery delivery firm encounters come from other directions.
Changes in demand

Lack of supply chain management

Delivery Charges

Changes in Customer behavior

Stiff Competition
Top Grocery Delivery Business Models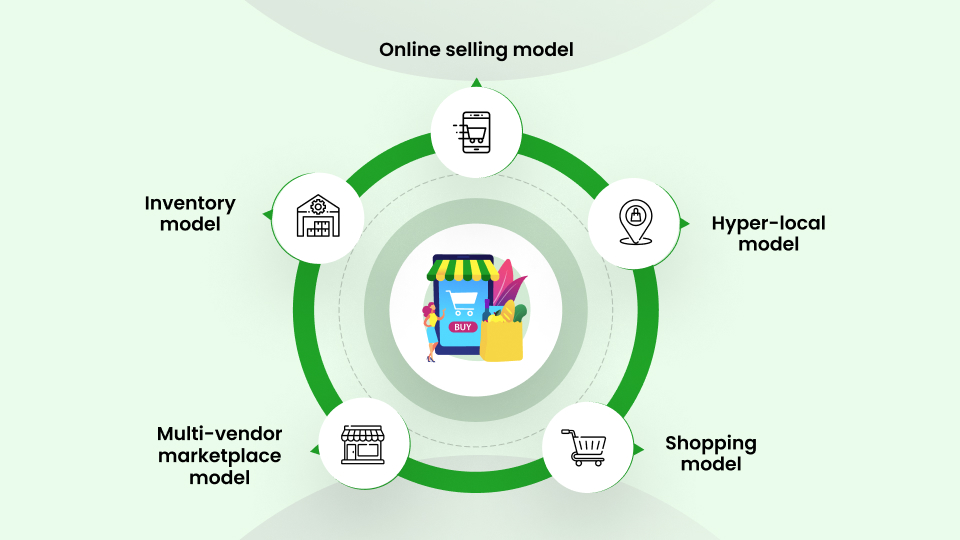 Here are the many grocery supply business models you may utilize if you truly want to build your grocery supply app or start a hyperlocal mobile grocery delivery enterprise.
The Inventory Model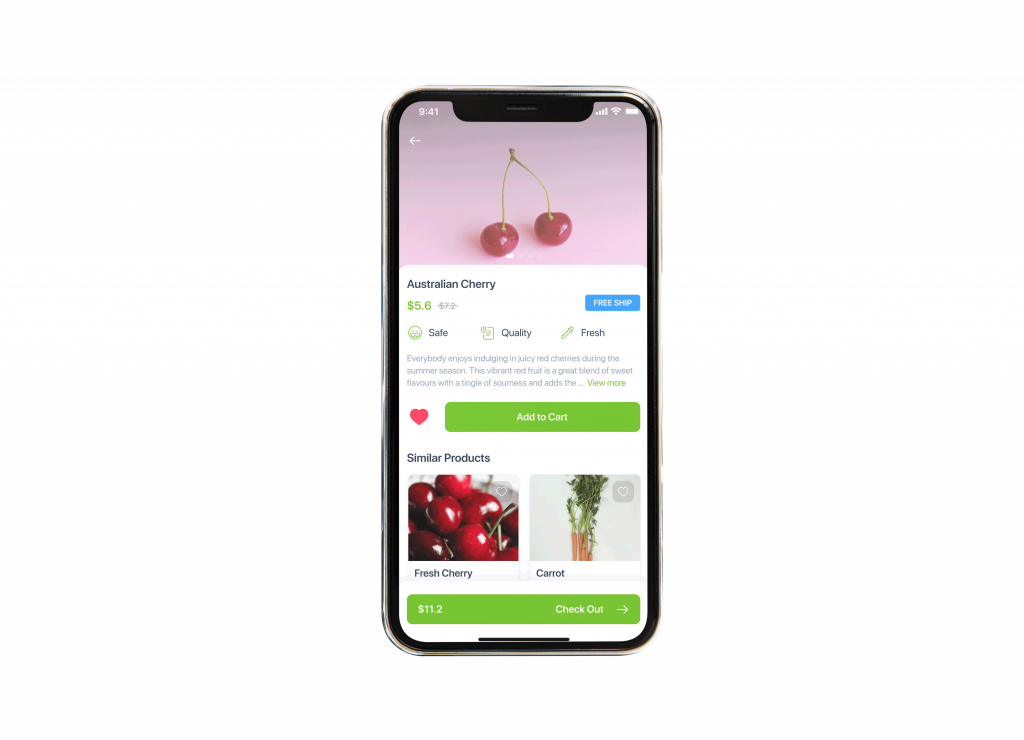 The platform collects and stores items and supplies from a variety of sources. Customers place orders, which you collect and distribute through an internal or external supply network. Regardless of the suppliers, orders are sent to customers with the site's branding. Businesses that use the inventory model keep track of the consistency of the commodities they create. Furthermore, when a company manages its supply chain totally by purchasing directly from the company, profit margins are larger. The approach is costly since it necessitates the construction of a warehouse, quality control, warehouse management, and transportation. If products are not utilized within a certain time frame, they might be washed. Customers may now place orders online, and the grocery store will deliver the items to them via an in-house delivery network. If you don't want to open a grocery shop, you may use the inventory concept to launch a grocery delivery service.
The Multi-Vendor Marketplace Model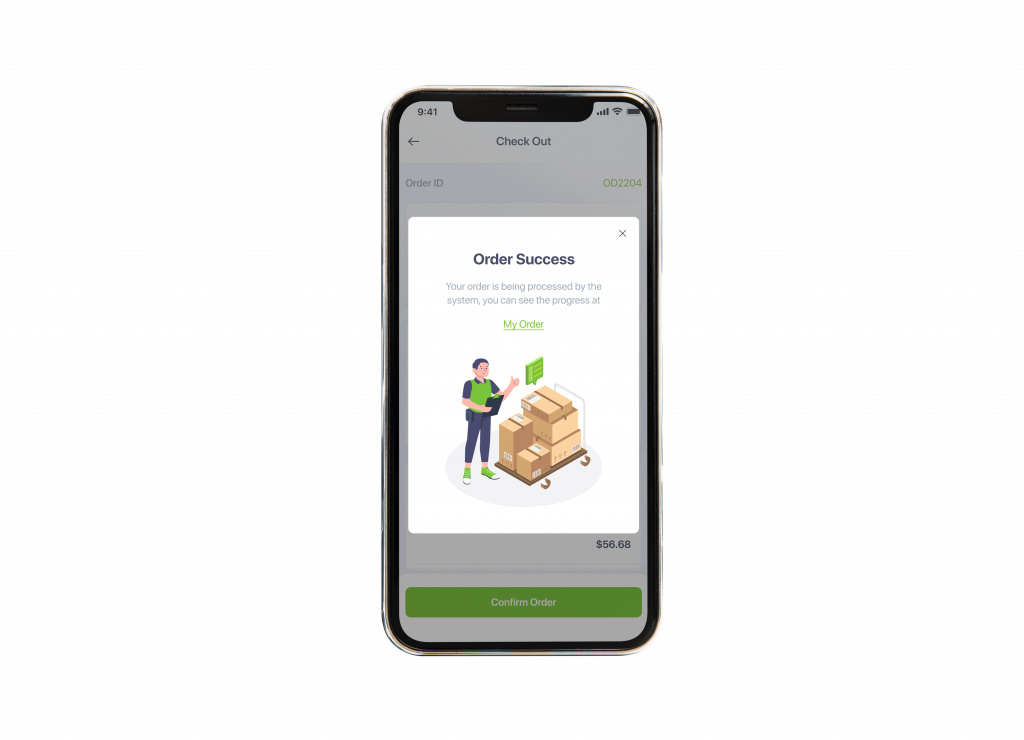 For a start-up, it's one of the most popular grocery delivery business concepts. You don't have to handle stocks if you use the Multi-Vendor Marketplace Model. All you have to do is act as a conduit between customers and stores. You provide a digital platform for customers and grocery stores to engage, such as a website portal or a mobile app. Customers will place orders using the app, which will then be routed to the appropriate grocery stores. The deliverables will then be collected and delivered to the clients by a delivery person.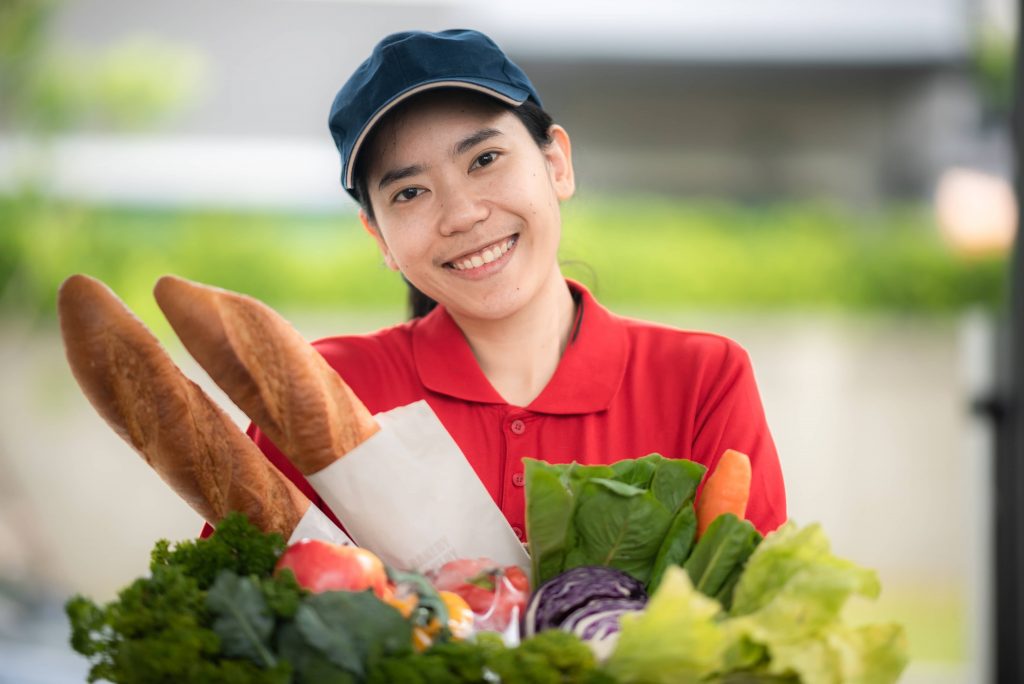 An internal logistics network manages the transportation, gathering the items and shipping them to the client. The firm fulfills orders for customers by using the store's logo. Amazon uses this concept in all of its operating areas. Because of its market success and the role it plays in maximizing conversion, a multi-vendor model becomes an excellent addition to the online or on-demand grocery framework. You may simply follow this strategy if you use a multi-seller module that is appropriate for your eCommerce site. Magento Multi-Seller Extension is one of these apps for the Magento platform.
The Shopping Model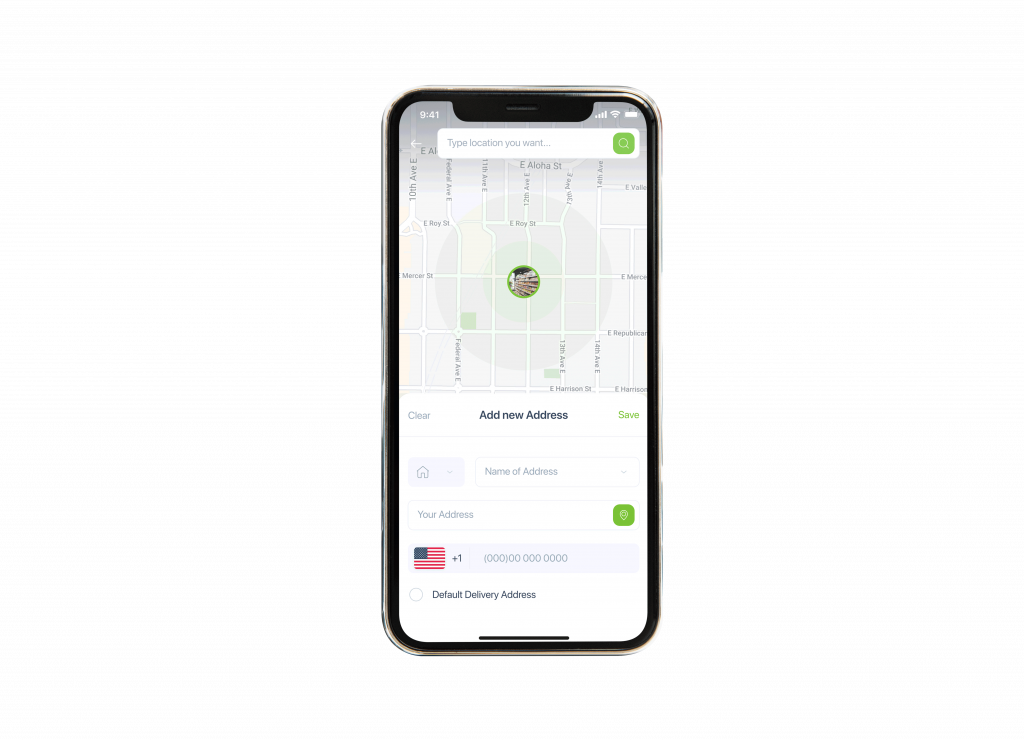 In terms of the worldwide market, the shopping model is the most popular. Many entrepreneurs are looking at how to launch a grocery shopping business online these days. With one exception, it functions similarly to a multi-vendor marketplace approach. The platform, rather than the customers, choose the vendor or grocery shop depending on the customer's location. Instacart is a company that follows this strategy. They also refer to their delivery personnel as shoppers,' who shop for consumers in supermarkets. Networks should use their current infrastructure and business model to deliver couriers, gifts, and other commodities.
Hyper-Local Model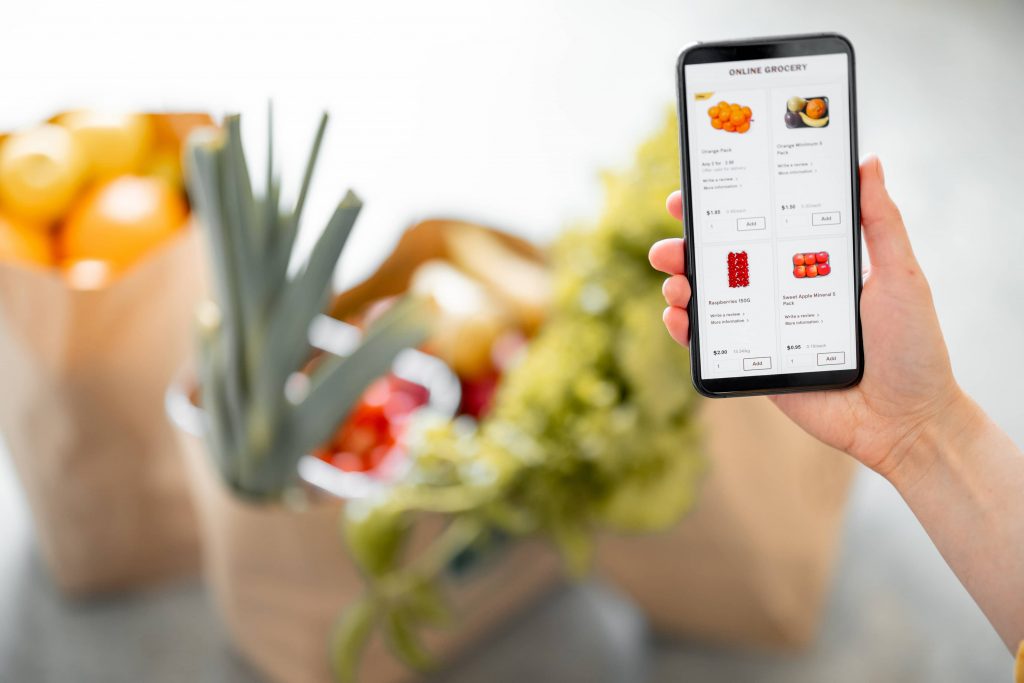 The hyper-local marketplace, as the name implies, is a competition that caters to the needs of a limited area. A walk about your neighborhood will very certainly lead you to a similar business, albeit small and limited, but self-sufficient, that caters to almost all of the local inhabitants' requirements. The most recent e-commerce term is a hyperlocal structure. As a consequence of grocery distribution, ordering groceries, home shopping, personal care services, and other services, the success of hyper-local e-commerce websites has taken on a radically new dimension. 
Local offline merchants and service providers have been given fresh leases for their businesses as a result of the creation and growth of hyperlocal networks. Despite the fact that the concept is fresh, the globe has become old owing to the widespread use of the internet. It has the potential to raise the firm of offline merchants to entirely new heights. Hyperlocal distribution methods guarantee that the things you order will be picked up in as little as an hour. Hyperlocal credits have made ordering meals from restaurants that you don't normally bring home or that you need in a short period of time considerably easier.
The Online Selling Model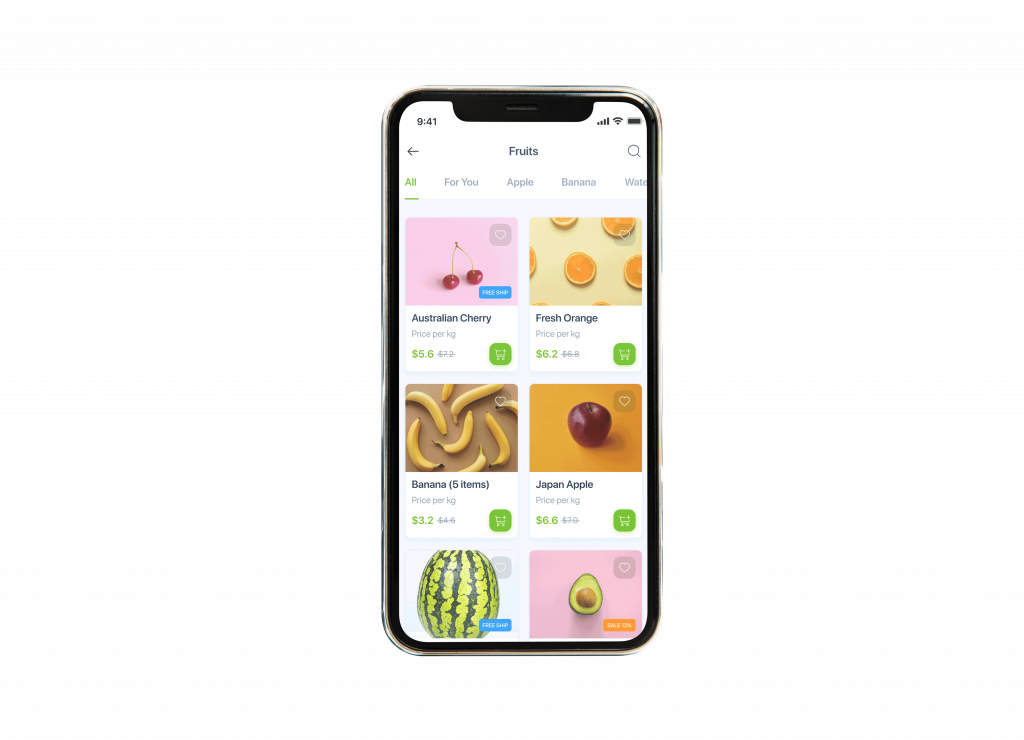 Depending on your selected company strategy, the specialty offers a range of ways to generate money. The existing grocery supply and e-commerce multi-seller systems accounted for the majority of company revenues. You should incorporate the following channels to enhance sales:
Merchandising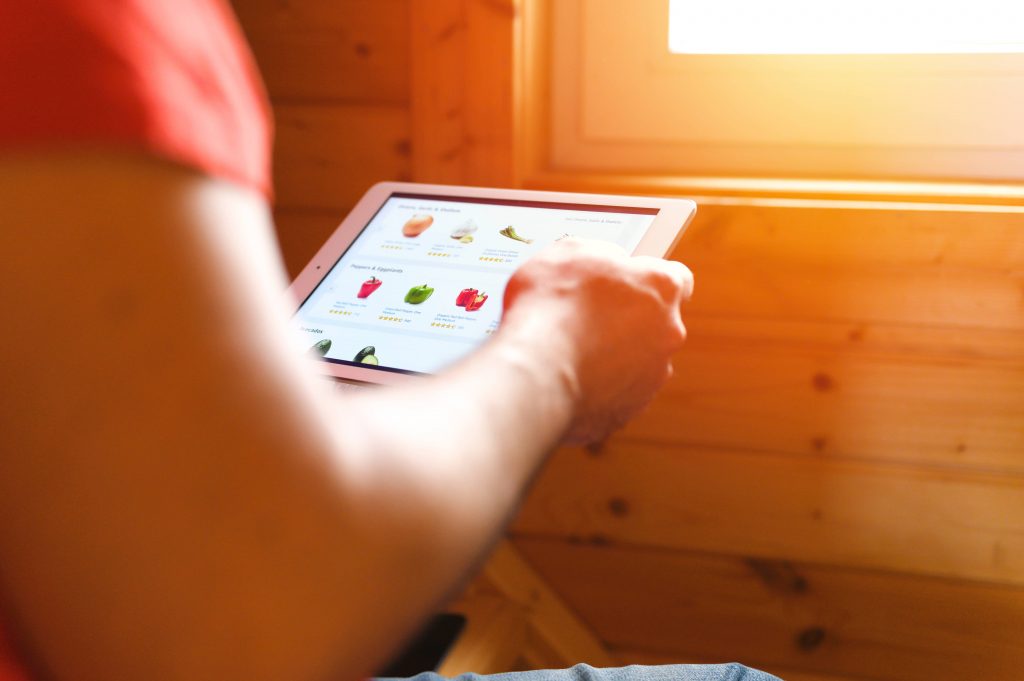 One of the most well-known methods for businesses using this business model to make money is by selling their own products online. You build your brand and authority online first, and then your branded things and products, such as reusable containers, cans, bottles, and kitchen appliances, can be sold separately on your website, generating direct revenue.
Commissions
Another approach to monetizing your business is to charge the seller/store fees for each sale they make via your websites. Different commission fees for different commodities and geographies might also be levied from them, based on market and supply chain considerations.
Subscriptions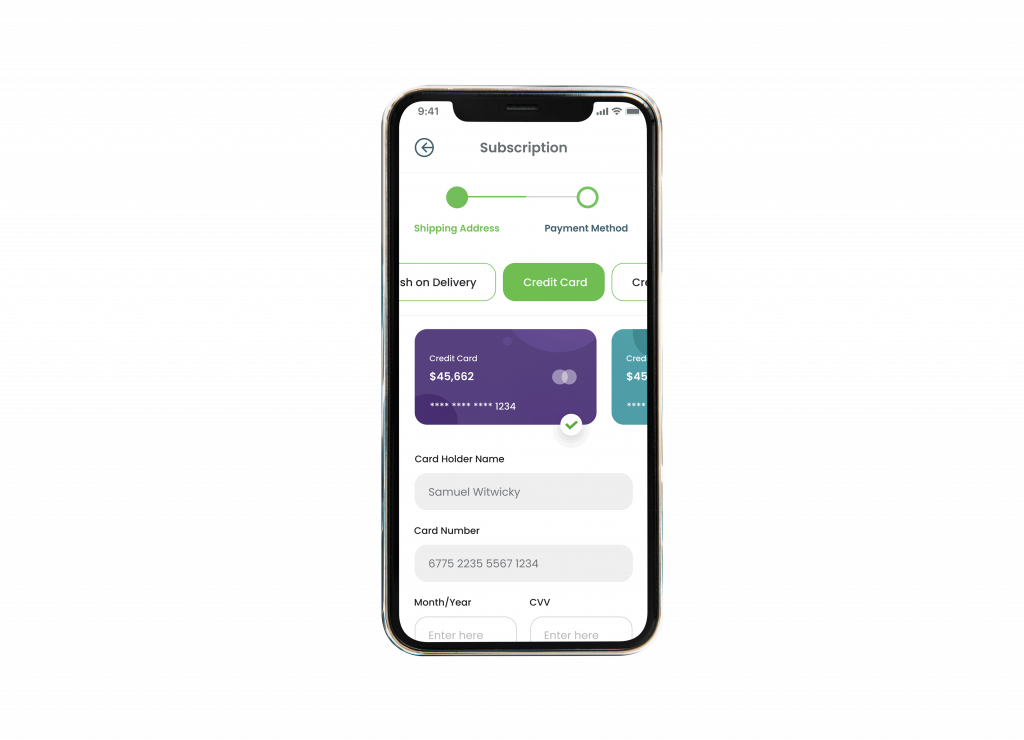 Allow customers to pay for such things without having to place a daily delivery order. On a daily basis, items purchased by customers will fit into the model. Milk deliveries on a weekly basis, fruit deliveries on a weekly basis, grooming equipment, and supplies on a monthly basis, and so on.
Services Charges
They can charge an additional fee to shops/partners who do not subscribe to your membership for each sale they make. They would have to join the subscription package in order to avoid paying the subscription price.

Promotions
Allow stores to pay a fee in order to increase views on the homepage or specific searches. Advertisement banners will also be seen by sellers in this source. These programs might also be clubs that offer discounts on membership plans.
Memberships
Provide customers with beneficial offers such as spike charges, early delivery, faster arrival, and no need to subscribe to shipping rates. You might also provide a compatible loyalty package to the shop/partners, allowing them to sell or get additional advantages on their website.
Choosing The Right Business Model For Your Grocery Delivery Startup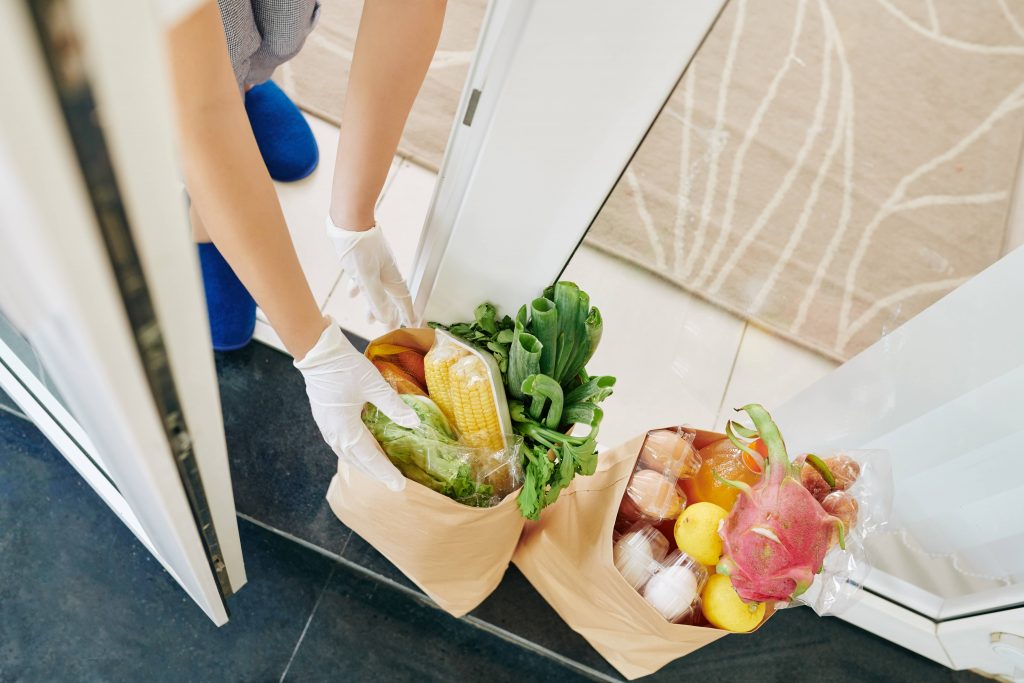 If you're unsure about the business model to utilize when beginning a grocery delivery service, keep the following considerations in mind. The actions that follow will undoubtedly be beneficial to you. Choose the right business model for your grocery delivery business before you consider these factors:
Knowing Your Company's Value In The Market
Customers also complain about modern ways not being intuitive or included, while earlier technology may be more pleasant and optimized. Calculate the cost as a lower price cap with a 50% gross margin. Expenses that are too high will not compete for the consumer, and costs that are too low can expose you. Compete based on pricing and market demographics.
Confirmation About Your Product Viability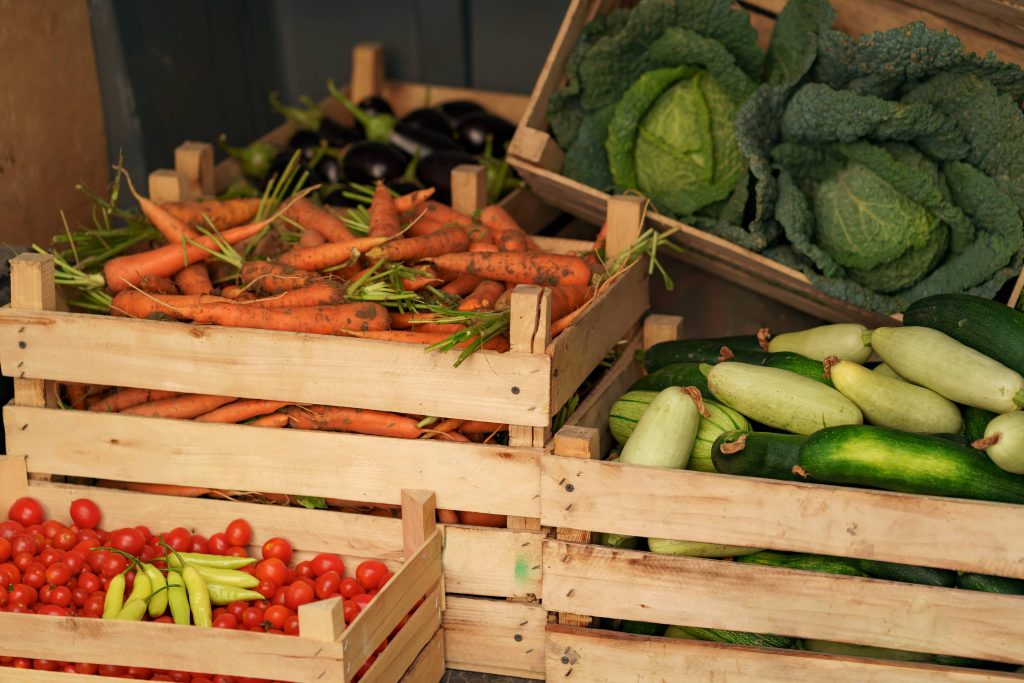 When you have an alpha version or a prototype, ask real clients if you share the same enthusiasm and enjoyment. Looking for ideas on how to improve things. If it does not alleviate misery or function, no company model will save you.
Testing Your Channel
It's now time to present the updated company strategy to a select selection of clients or focus groups. All packaging, advertising, shipping, and servicing elements must be covered, not simply the sales pitch. Here's another example of your capacity to pivot at absolutely no cost.
Communicating With Investors and Industry Leaders
A small consultation board with subject expertise will give you unbiased feedback and connections to production and delivery networks. Even if you can't make a difference, it's equally beneficial to communicate your thoughts with potential investors.
Planning And Executing A Local Roll Out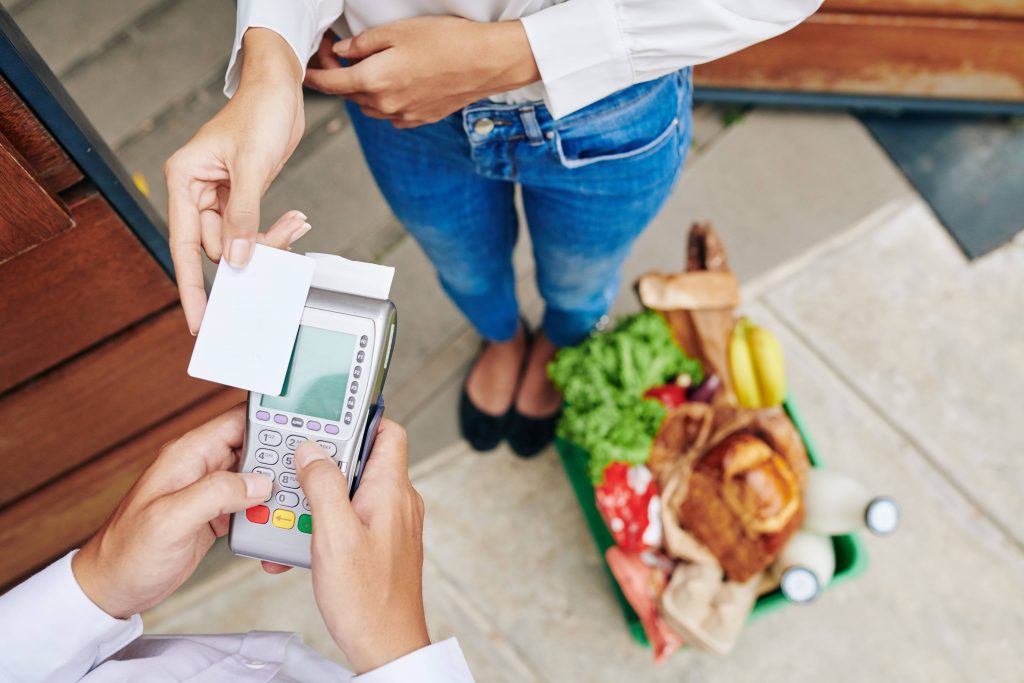 A successful business model validation is excellent traction on a tiny implementation. It allows you to compare costs, efficiency, and rates in any store or city, with less risk and maximum recovery and corrective speed. Later, you may download the viral campaign as well as materials.
Collecting Customer References
Offer exceptional treatment to the first few consumers in exchange for publishable information and word-of-mouth recommendations. If you can't get their help despite your best attempts, consider it a red indicator that the firm isn't progressing at the expected rate.
Targeting Nationwide Stores
You need significant recognition, reputation, as well as feedback from these organizations as the ultimate confirmation of your market strategy and product concept for the key competitors. As part of the ultimate launch and scale-up, this might also be an excellent source of feedback.
How To Make Money In Grocery Delivery Business?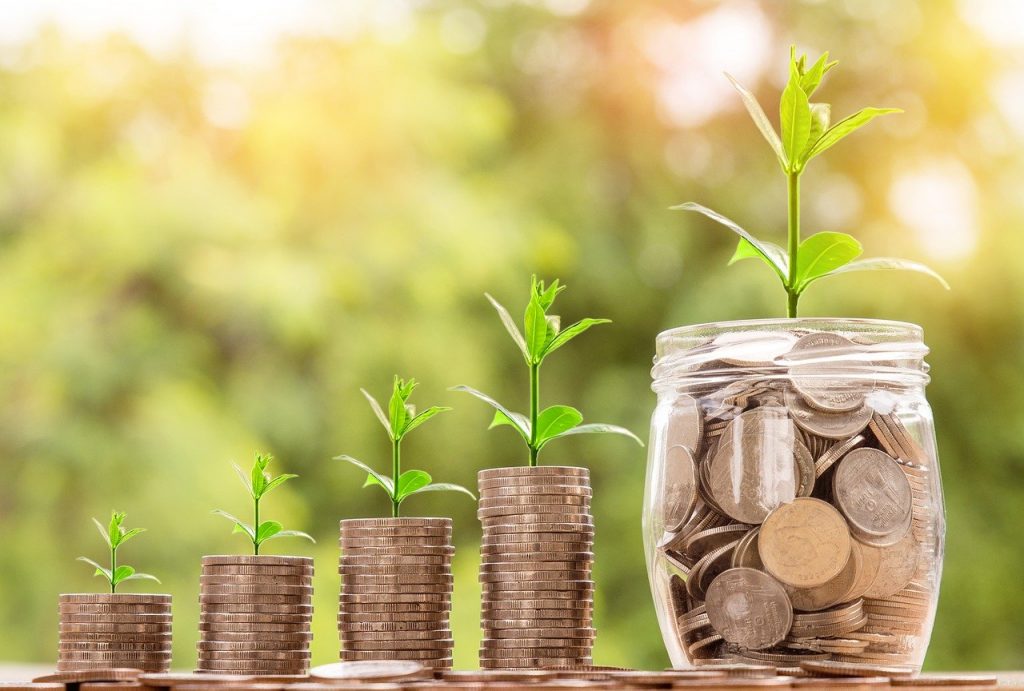 The sort of grocery delivery business model you pick will determine how much money your firm generates. As a result, after examining the revenue model, you must carefully pick the business model.
Following are the various sources of revenue of the grocery delivery business:
Commissions

Selling Banner Ads in Apps

Monthly Subscription Charges

Promoting Vendors

Delivery Charges
The Grocery Delivery App – The Ultimate Game Changer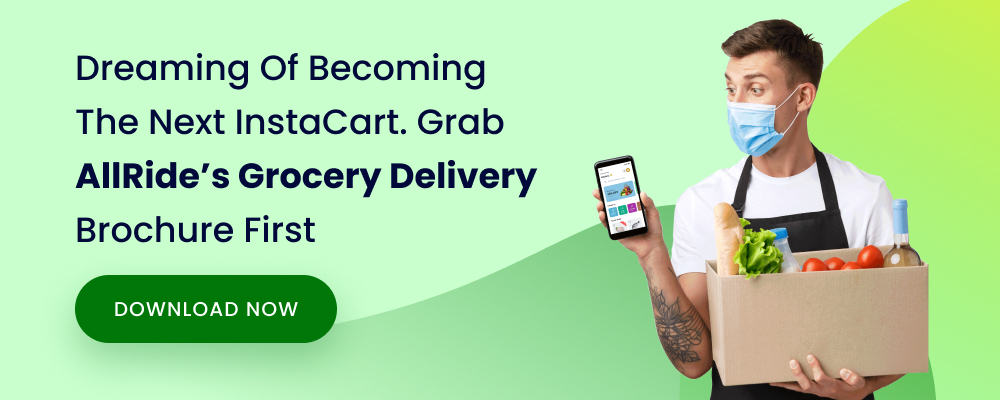 You now have a better understanding of the on-demand grocery business model, including the issues it poses as well as the revenue sources it employs. All of this, however, is only possible if you have a capable and amazing grocery delivery app. It is critical to understand how to create a practical grocery delivery app. Getting the proper grocery delivery app development firm and the correct app solution from them is crucial to creating a great app. The second option is to purchase a Grocery Delivery Franchise and immediately start your own business. Getting a franchise can help you go to market faster and generate money right away. Get started with AllRide Grocery Delivery Solution Development today!