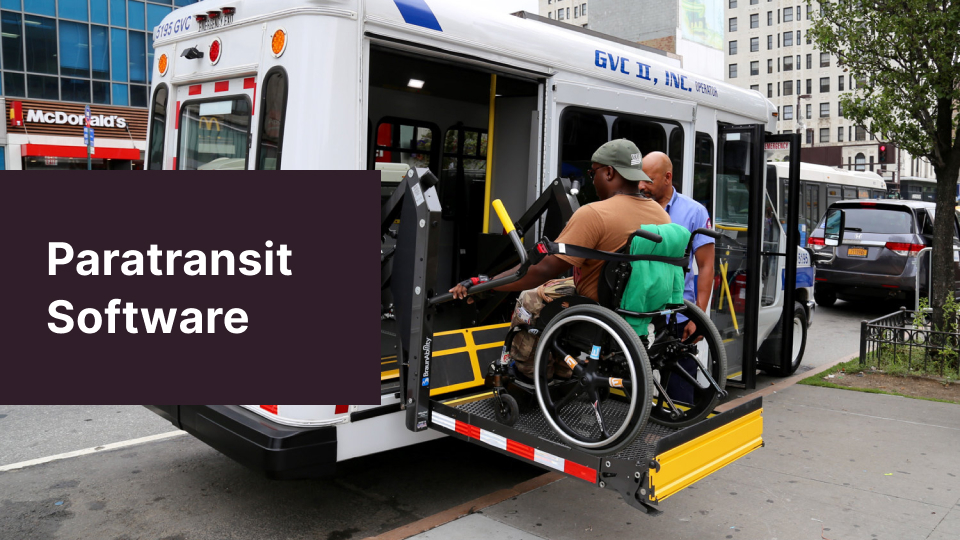 10 Best Paratransit Software Companies
Paratransit software manages and optimizes transportation services for individuals with limited mobility.. It refers to transportation services, which cater to people who are unable to leverage the benefits of fixed route public transportation for any physical, cognitive, or other mobility-related challenges.

Reasons behind the emergence of paratransit software
Many reasons are working behind the emergence of paratransit dispatch software, such as advanced technology, increasing demand for convenient transportation services, and the need for more efficient and affordable management of paratransit operations. Here are a few key factors that have triggered the rise of this software:
A. Technological advancement
Technology advancement has provided transportation agencies with tools having more accessible tools and systems. It includes GPS tracking, real-time data analytics, and cloud-based platforms having a sound impact on efficiency of paratransit services. 
B. Growing demand for convenient transportation
In the initial days of paratransit vehicles, many people were not aware of this. Now as more people are learning about this option, its demand is rapidly increasing. As an outcome, transit businesses are compelled to look for software solutions, which can cater to the needs of people having disability issues. 
C. Regulatory requirements
In some countries, there is a set of regulations and policies to ensure that public transportation is easily available to all individuals. Paratransit dispatch software enables businesses to comply with these regulations by implementing a few features including scheduling, routing, tracking, etc. 
D. Enhanced efficiency and cost savings
Paratransit software streamlines the scheduling and dispatching processes, reducing manual tasks and potential errors. This leads to increased efficiency, better resource utilization, and cost savings for transit agencies and organizations.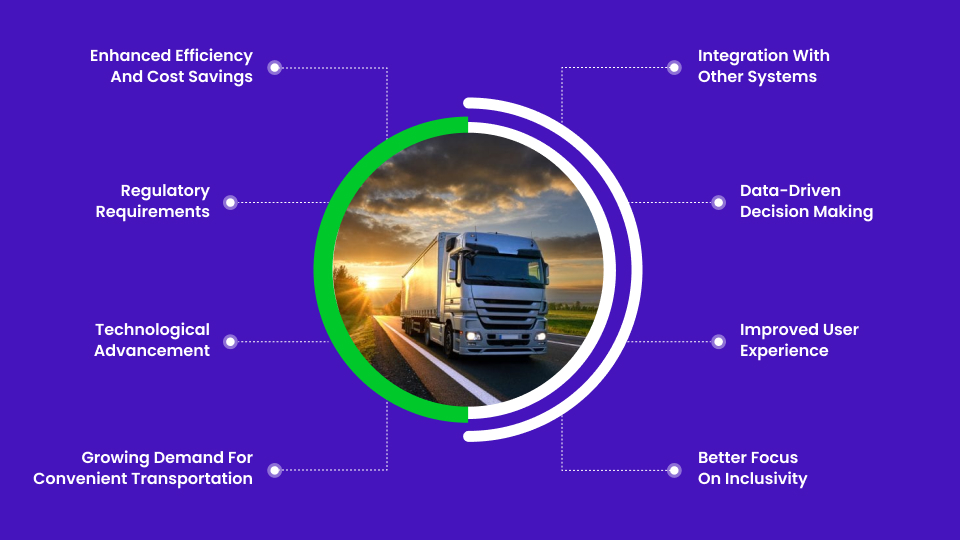 E. Improved user experience
Paratransit scheduling software includes customer-centric features, such as mobile apps and online reservation portals. These tools enable the users with real-time information, trip updates, and the ability to book rides instantly. 
F. Data-driven decision making
Paratransit routing software collects and analyzes data on routes, ridership patterns, and vehicles' performance. This data-driven approach allows businesses to make more informed decisions, optimize routes, and assign resources accordingly. 
G. Integration with other systems
Many paratransit solutions provide integration capabilities  with other relevant transport management systems, such as fare collection, trip planning, and fixed route systems. This integration can further optimize the overall transportation ecosystem and improve the interconnectivity. 
H. Better focus on inclusivity
Increasing focus on inclusivity and equal access to services has also driven the demand for better paratransit traveling solutions. More companies are investing in software, which can offer trusted and affordable transportation solutions for all individuals, regardless of their mobility issues. 
In this article, we have listed 10 best paratransit solution companies. Let's take a quick look at the available options. 
Best paratransit dispatch software
AllRide Apps provides an efficient paratransit software that can manage and streamline the operations of paratransit companies.  It meets all the requirements of people having mobility issues. It offers user-friendly interfaces for both the riders and the administrators. Also, this software ensures a seamless and inclusive experience.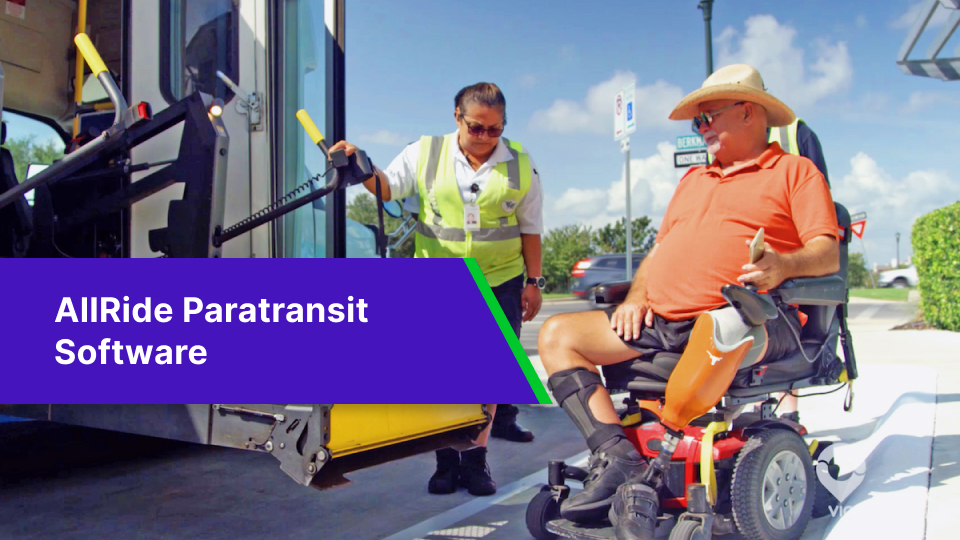 Features
A. User registration and profile management
Riders are allowed to register and create profiles with their requirements, such as specific needs for their disability, preferred pickup and drop-off locations, and communication preferences. 
B. Scheduling and reservation 
Passengers can book rides in advance or ask for on-demand reservations. The software optimizes routes and ensures efficient vehicle allocation. 
C. Real-time tracking
AllRide's solution includes vehicle tracking through GPS, allowing riders to keep them notified about ride confirmations, delays, and other updates. 
D. Vehicle and driver management
This paratransit scheduling software includes details about vehicles, drivers, along with their availability. Moreover, it also optimizes driver assignments based on proximity and vehicle compatibility with the riders' requirements.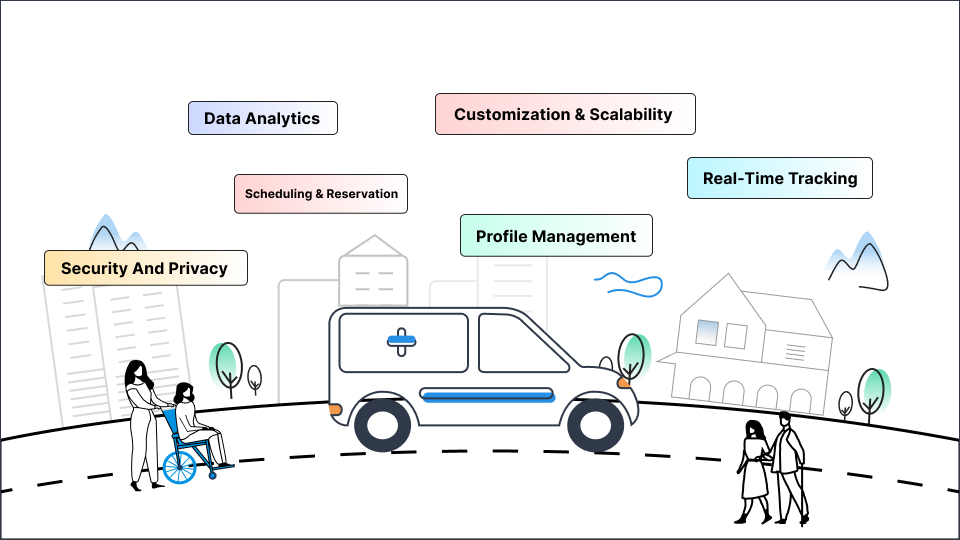 E. Payment & fare management
Integration with multiple payment methods is possible with AllRide's solution. With this solution, businesses can automate fare calculations based on distance, time, and any special requirements.
F. Data analytics and reporting
Administrators can access performance analytics and reporting, to identify trends, optimize routes, and improve the overall efficiency of the service.
G. Customer support and help center
A dedicated support module should be available to assist passengers and administrators with any queries or issues they may encounter. 
H. Security and privacy
AllRide's software provides robust security  measures to protect riders' personal information and payment details. 
I. Customization and scalability
This solution is customizable and able to adapt to the specific requirements of different paratransit organizations. Moreover, it can accommodate the growing demands of the service. 

2. Ecolane
Ecolane offers a paratransit software solution that is based on demand-response and non-emergency medical transportation. Its solutions can cover the special requirements of paratransit riders. 
3. Routematch
Routematch provides a range of transit technology solutions, including paratransit software. Their platform emphasizes passenger experience and offers features like real-time trip booking and automated dispatching. 
4. TransLoc
 TransLoc specializes in intelligent transit technology, and their paratransit software helps agencies optimize routes, schedule trips, and provide real-time tracking for passengers.
5. TripMaster by CTS Software
TripMaster is a well-established paratransit software solution that provides scheduling, dispatching, and reporting tools to improve the efficiency of transportation services.
6. LogistiCare Circulation
LogistiCare Circulation offers a paratransit software solution specifically tailored for non-emergency medical transportation. It streamlines trip scheduling and eligibility verification for medical appointments.
7. MTM (Medical Transportation Management)
MTM provides a paratransit software platform that focuses on non-emergency medical transportation services. Their solutions help transit agencies manage medical trips efficiently.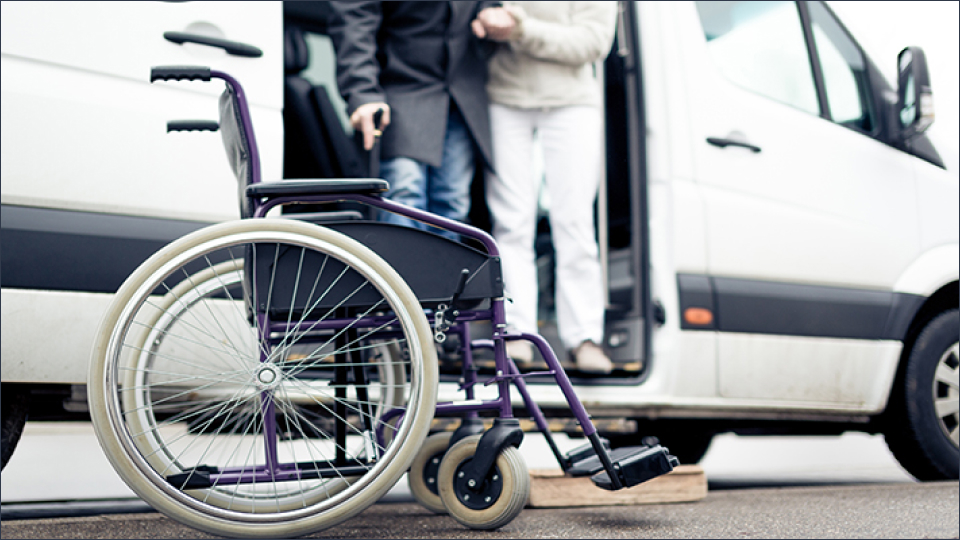 8. Auriga Leader
Auriga Leader offers paratransit software with a user-friendly interface and automation features for demand-response and fixed-route services.
9. Pantonium
Pantonium's paratransit software optimizes the allocation of vehicles and drivers, ensuring efficient and cost-effective transportation services.
10. TripSpark
TripSpark offers paratransit software that supports demand-response and fixed-route services, with features like scheduling, dispatching, and real-time tracking.
Empower your transportation business with trusted software
To leverage all the benefits of paratransit software, you should tap on the right solution. It is important for you to consider all the unique requirements of your business.
Take your time, think smart, act smart!
Related Articles
Streamline Your On-Demand Ambulance Transportation Services With This Complete Guide
Transportation and Logistics Mobile Apps NEED These 4 Features
Top 10 Transportation Scheduling Software