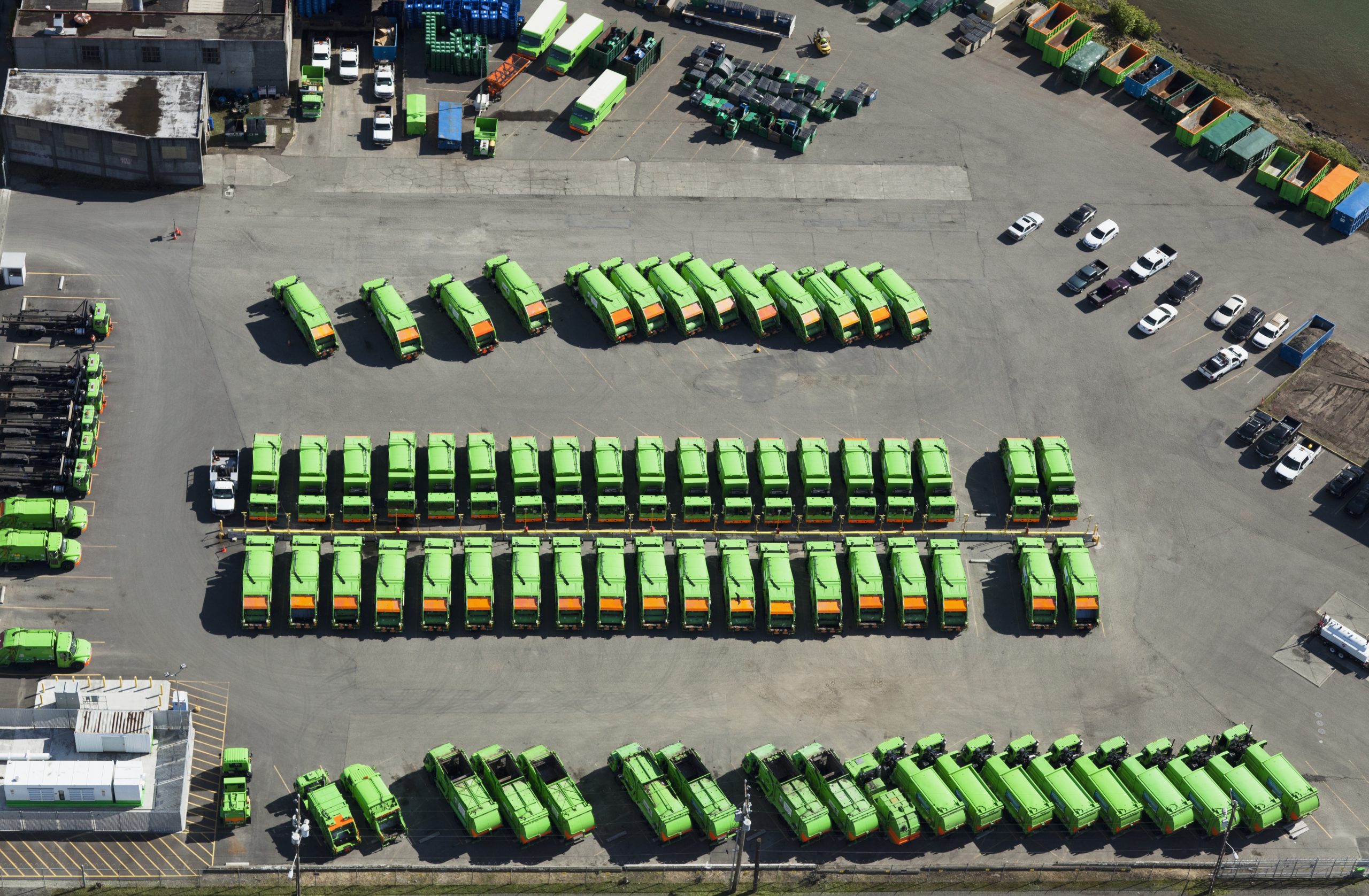 What is Fleet Management? Everything You Need to Know in 2023
Fleet management is a series of tasks letting vehicles and operations run efficiently. Fleet management best practices engage the confluence of technology and software solutions to reduce costs, ensure driver safety, mitigate risk, boost productivity, and use predictive maintenance to minimize downtime. A fleet management solution is helpful for businesses that depend on transportation for cost control, productivity increase, fuel control, and compliance maintenance.
This article will discuss certain fundamental factors concerning fleet management.
Table of Content
1. What is Fleet Management?
Addressing the question, "what is fleet management?" is difficult as it is an all-encompassing key phrase. Fleet management is an amalgamation of the processes required for monitoring vehicle fleets and other vital assets. It contributes to minimizing the costs and risks.
Most fleet companies depend on fleet management solution to deal with all operations, minimize operational costs, and enhance overall efficiency.
2. Advantages of Fleet Management Solution
You are aware of what fleet management is in logistics; you might be eager to explore the tools that can help you manage your fleet efficiently. Technology has always blessed humans by keeping everything on the right track. The same applies in this case. Most logistics companies have started using fleet management software to streamline operations and increase efficiency. Listed below are some key advantages of such software:
A. Efficient Fleet Tracking and Monitoring Process
A fleet management app has advanced features like GPS tracking and fleet alarms. These features provide you with updates on the position and the current state of your vehicles on a 24/7 basis. You can get all your required information from any place, any time. With this information, you can formulate well-proven strategies supported by accurate planning and decisions associated with your vehicles.
B. Enhanced Coordination with Fleet Drivers
As tech-backed tools allow you to access the current status of a trip or vehicle condition from a remote location, you can coordinate and communicate with the driver for any emergency. Even if you need to change the routes, you can immediately contact the drivers and pass the message to them.
C. Real-Time Data & Minimal Human Errors
Your fleet management solution can store all the real-time data related to your fleet routes, fuel consumption, refill details, and driver's details. It will let you leverage customized reports. You can also get any information you want from any particular location. This way, you can minimize the dependency on humans and avoid manual errors.
D. Lowered Fuel Costs
According to Wikipedia, the average fuel economy for 2020 model year cars, small trucks, and SUVs in the US was 25.4 miles per US gallon (9.3L/100 km). According to some surveys, fuel costs account for almost 40% of fleet ownership. Fleet businesses can reduce fuel expenses by 20%-25% by including GPS vehicle tracking software.
E. Improved Productivity
Nowadays, telematics solutions are standard in fleet management. Its intelligent features can help you maintain the vehicles, reduce downtime, downsize the fleet and improve your asset tracking, routing, and monitoring.
F. Better Customer Satisfaction
Fleet management software can help ensure driver compliance to specific routes and schedules. You can eliminate skipping or delaying delivery or a necessary appointment. When these things get better, automatically, your customer satisfaction will be better.
3. An Insight into Key Fleet Management Industry Challenges
Several challenges have affected all forms of fleet management. The answer to the question "what is fleet management in aviation?" may differ from what is fleet management in transport and logistics businesses. But, some fleet-related challenges are common for all. Most vehicle management companies are concentrating on sweating out the assets they have. With a significant hike in small business costs, fleet management is bringing less investment towards advanced technologies. Let's have a look at some of the primary industry challenges.
A. Cost Reduction
While it depends on the vehicle type in use, it also depends on the diesel price. Thus, a budget must be put forward to address the rising fuel cost. Here arises a question, how can businesses improve their productivity and fuel model, and how can they save money for other requirements?
B. Environmental Controls
Several recent events have cited demand for awareness of climate change. The abrupt and whimsical climate has created a scope of new air standards in the form of regulations accepted globally. Overcoming these environmental issues is included in fleet management duties. They must go through many mandates and rising pressure phasing out internal combustion engines. That is why technicians assigned by fleet companies must be aware of the recurring environmental issues. They need a proper strategy to address these issues.
C. Struggle against Electric Vehicles
Electric vehicles are pretty popular now. According to ScienceDirect, half of the vehicles operating now will start depending on a plug-in hybrid format. The fleet industry has vans and delivery trucks that must compete with these electric vehicles to survive.
D. The Emergence of Autonomous Vehicles
The emergence of autonomous vehicles is good for the fleet industry. However, the new-fangled sensors supported by integrated software eliminate drivers' needs. These systems report incidents of malfunctions or similar issues affecting the delivery route.
4. How does Fleet Management Work?
In a nutshell, the objectives of fleet management are reducing costs, increasing the productivity of fleet operations, monitoring the vehicles, and maintaining coordination with the drivers. A trusted software solution can meet all these objectives. Fleet management software comes with some incredible features in 2022 that can help fleet managers operate all the operations and other associated activities without any hassles. Some of the features ruling the year include:
Vehicle tracking using a GPS
Driving activities monitoring
Fleet alarms
Fuel level indicators
Interactive fleet route monitoring
Before developing a digital solution, you should look at an ideal fleet management example. It will help you determine all the right features for your fleet business.
5. All Set to Take your Fleet Management to the Next Levels?
You should set up short-term goals when you know what fleet management is and how technology can improve fleet operations. First, you should search for a reputed software development company. It will empower the automation process across many things, including total billable hours, automatic dispatch, skipping traffic, and much more.
---
You may find the following articles useful
Coping Up With Fleet Management Industry Challenges? Digitize it!